Hi friends! Dani from @popfizzpaper here today with a fun and easy project. When I saw this amazing shelf by Walnut Hollow, I knew exactly what I wanted to do with it – create a travelers notebook shelf! On their website, it's shown with the tapered end at the top and the cubby at the bottom. It's just as great on its side, plus you get an extra surface on top to hold your stuff. Let's get started!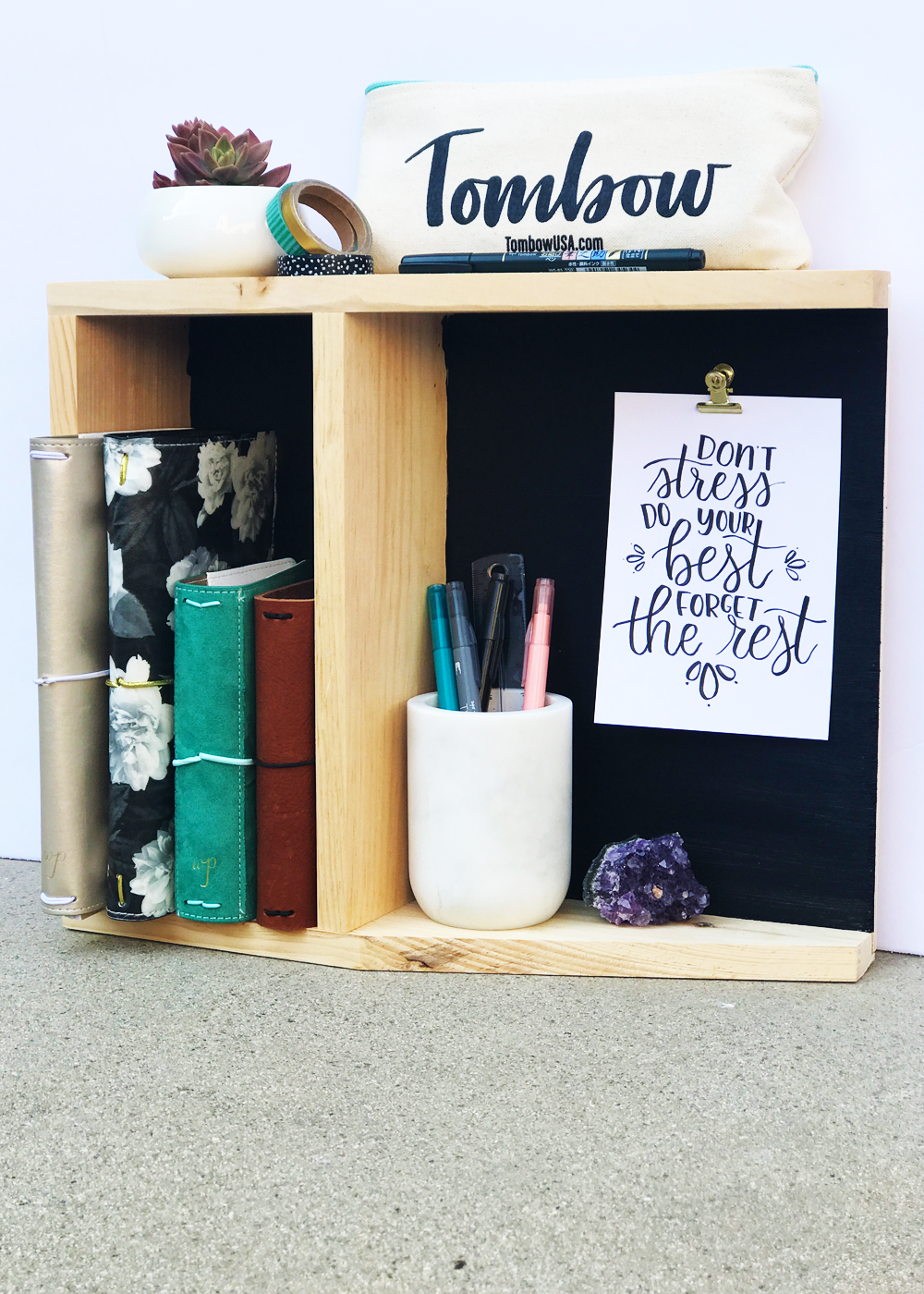 SUPPLIES:
Paint
Paintbrush
Binder clip
Paper
Planning accessories and decor objects
Travelers notebooks

GET PAINTY
First, paint the back panel of the Walnut Hollow shelf with your paint color of choice. I chose black because it contrasts nicely with the wood and will make my accessories and travelers notebooks pop.

WRITE INSPO QUOTES
Next, while the paint dries, get your Tombow Fudenosuke Brush Pen and hand letter a quote or two. You'll want to keep your paper in the 4″x6″ range.

ADD A CLIP
Once the paint is dry, it's time to add a clip to the back panel. Apply the Tombow MONO Aqua Liquid Glue to the back of your binder clip, then press onto the back board. I placed my clip off center so that any pens in my pencil cup wouldn't block the quote too much. Again, I turned my shelf sideways, but you can orient yours however you'd like.

ADD YOUR QUOTE
After the glue on the clip is dry, you can add your hand lettered quote. You can switch up the quote to match your mood, the current season, or even use it to hold reminders or a small calendar page.

MAKE IT PRETTY
Finally, it's time to start adding pretty things to your Walnut Hollow shelf! I tucked my travelers notebooks into the cubby on the side and they look so cute! I also added some Tombow TwinTone Markers and a ruler to a marble pencil cup. A cute succulent, washi tapes, and my favorite pen bag compete this project. How would you decorate yours?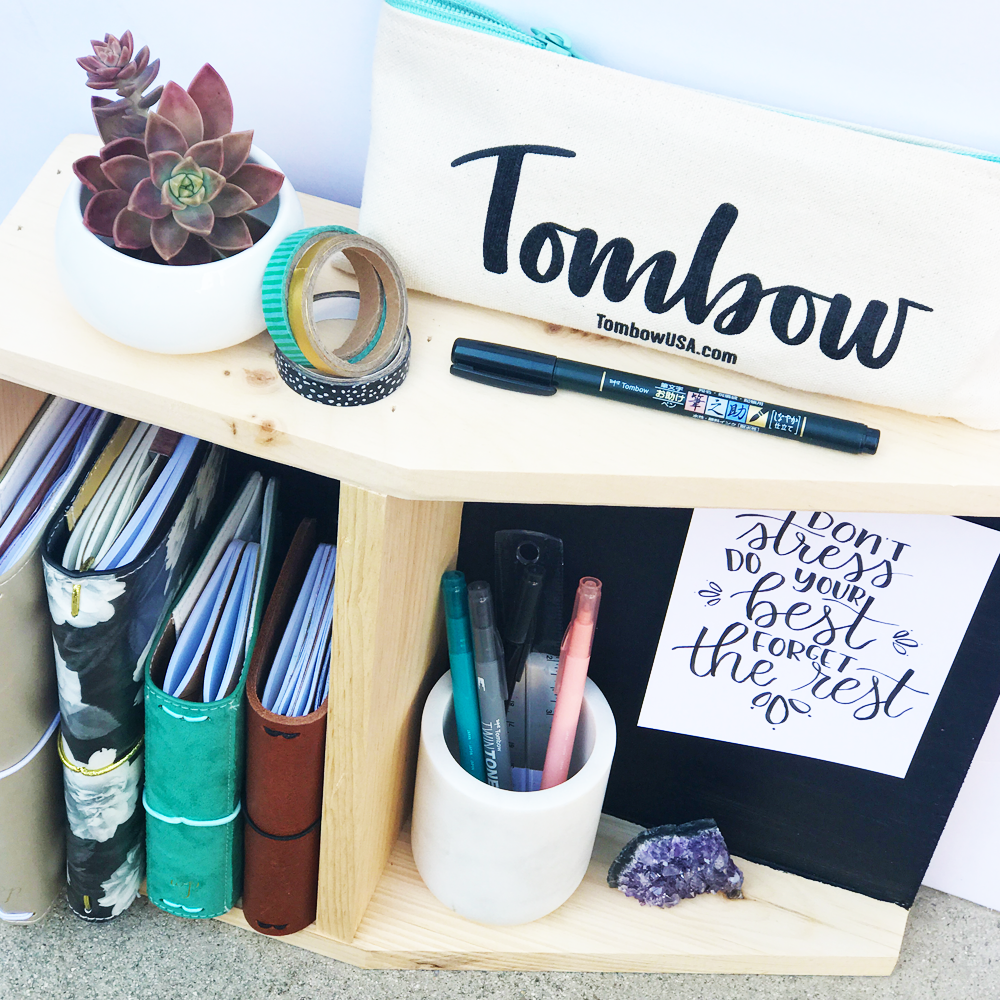 Thank you so much for following along with my Walnut Hollow shelf tutorial today! If you give it a try, make sure to share a #shelfie on Instagram and tag me @popfizzpaper so I can see! If you'd like to get some inspo for inside your travelers notebooks, make sure to check out my nature journal spread here, then head over to Renee's different travel themed pages. See you next time!