Hi there everyone! And happy Monday Punday!
My name is Devan and I normally work behind-the-scenes on the Tombow marketing team, but today I am here to show you how to create a punny little celebration card!
Supplies:
Paint Brush
Mixed Media or Watercolor Paper
Step One:
Sketch it out! I chose the pun "Lettuce Celebrate" with an adorable little head of lettuce. Using the MONO Drawing Pencil in 3H and the MONO Dust Catch Eraser to fix my mistakes – I sketched out my design.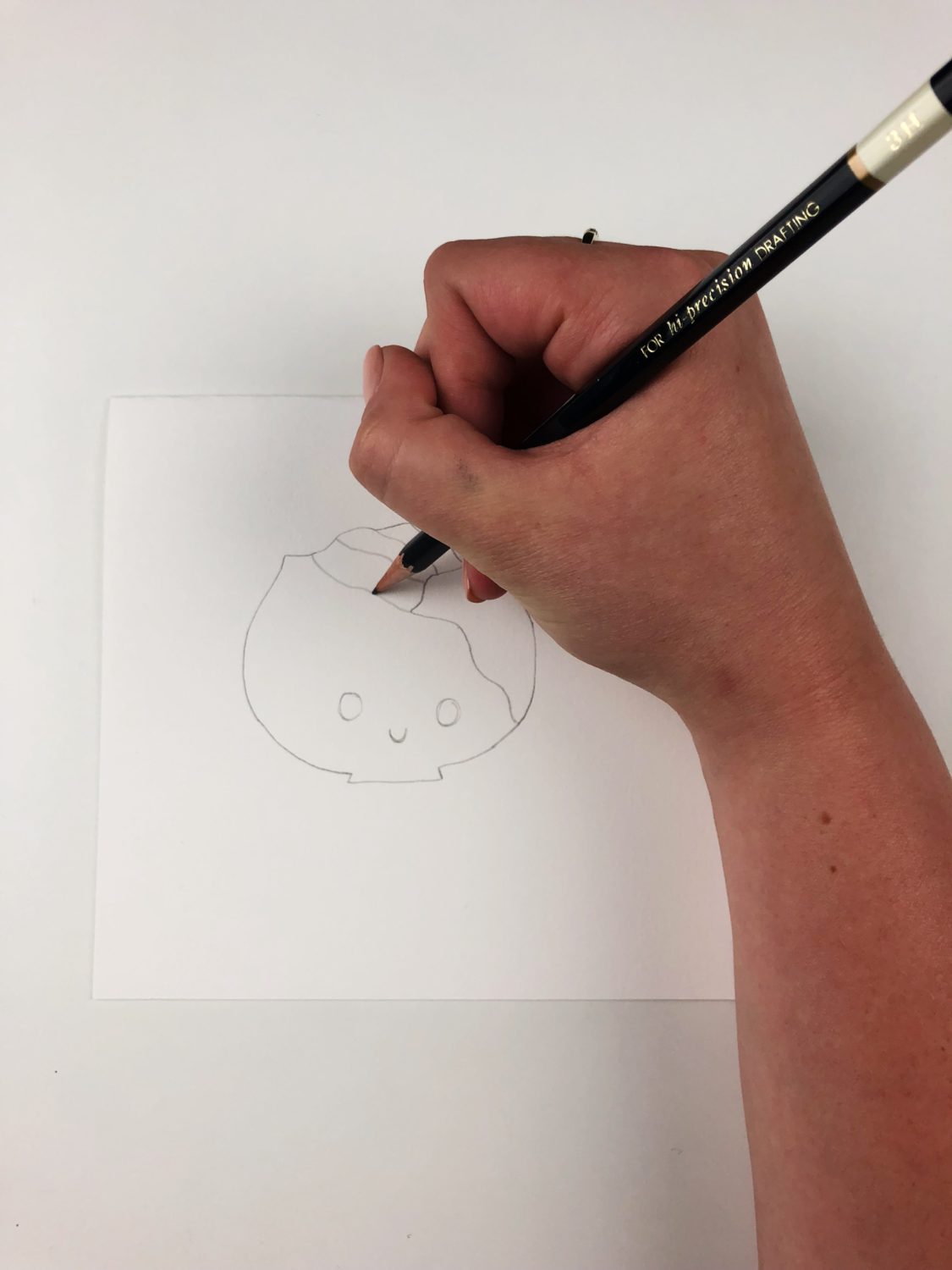 Step Two:
Time for some color! My favorite thing about the Dual Brush Pens is that they are water-based so they can be used to create watercolor effects! Using Dual Brush Pens 126, 098, and 249, I randomly scribbled the various shades of green all around the lettuce. I then used a paintbrush and water to create the watercolor effect!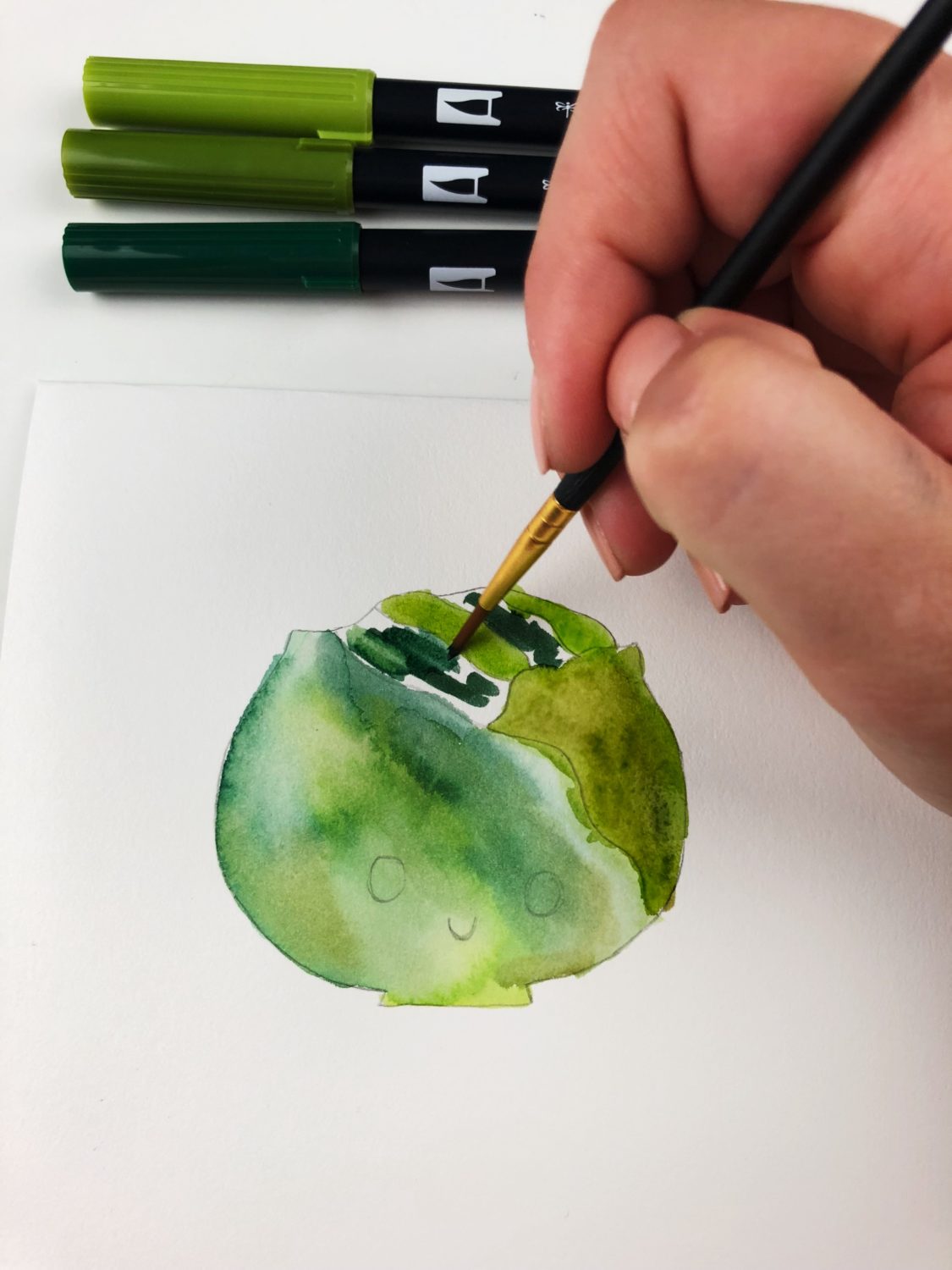 Step Three:
More color! Using the same watercolor technique, I added the Dual Brush Pens in colors 925, 493, 725, 055, and 636 to the word "lettuce" and to his little birthday hat.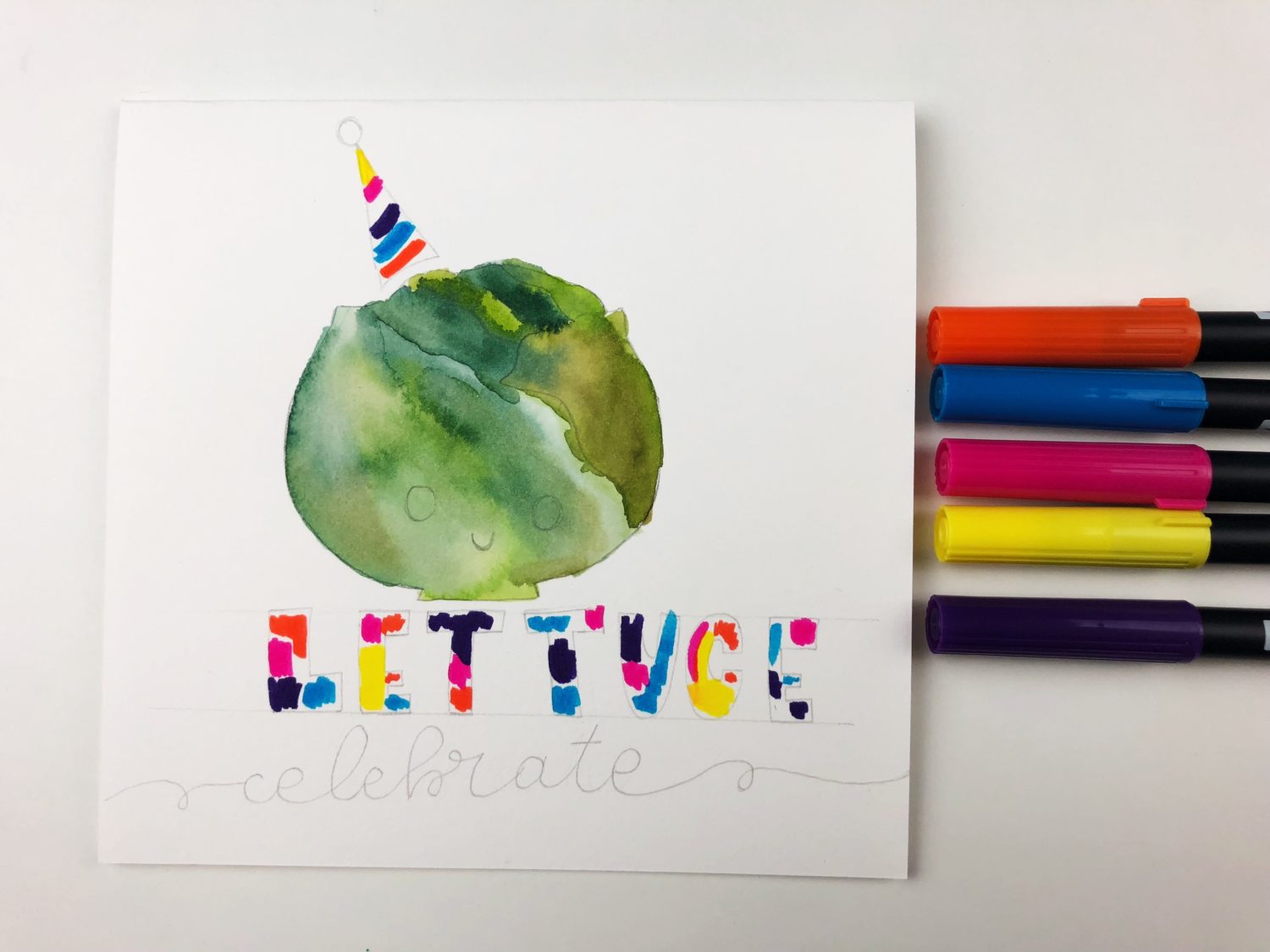 Step Four:
Draw your outlines! Because the Dual Brush Pens are water-based, I used the MONO Twin Permanent Marker to outline so I wouldn't get any mixing or blending where I didn't want it. Lastly, I used the MONO Twin Permanent Marker to write over the word "celebrate!" And to spice it up a little I added some confetti using the fine tip of the Dual Brush Pens.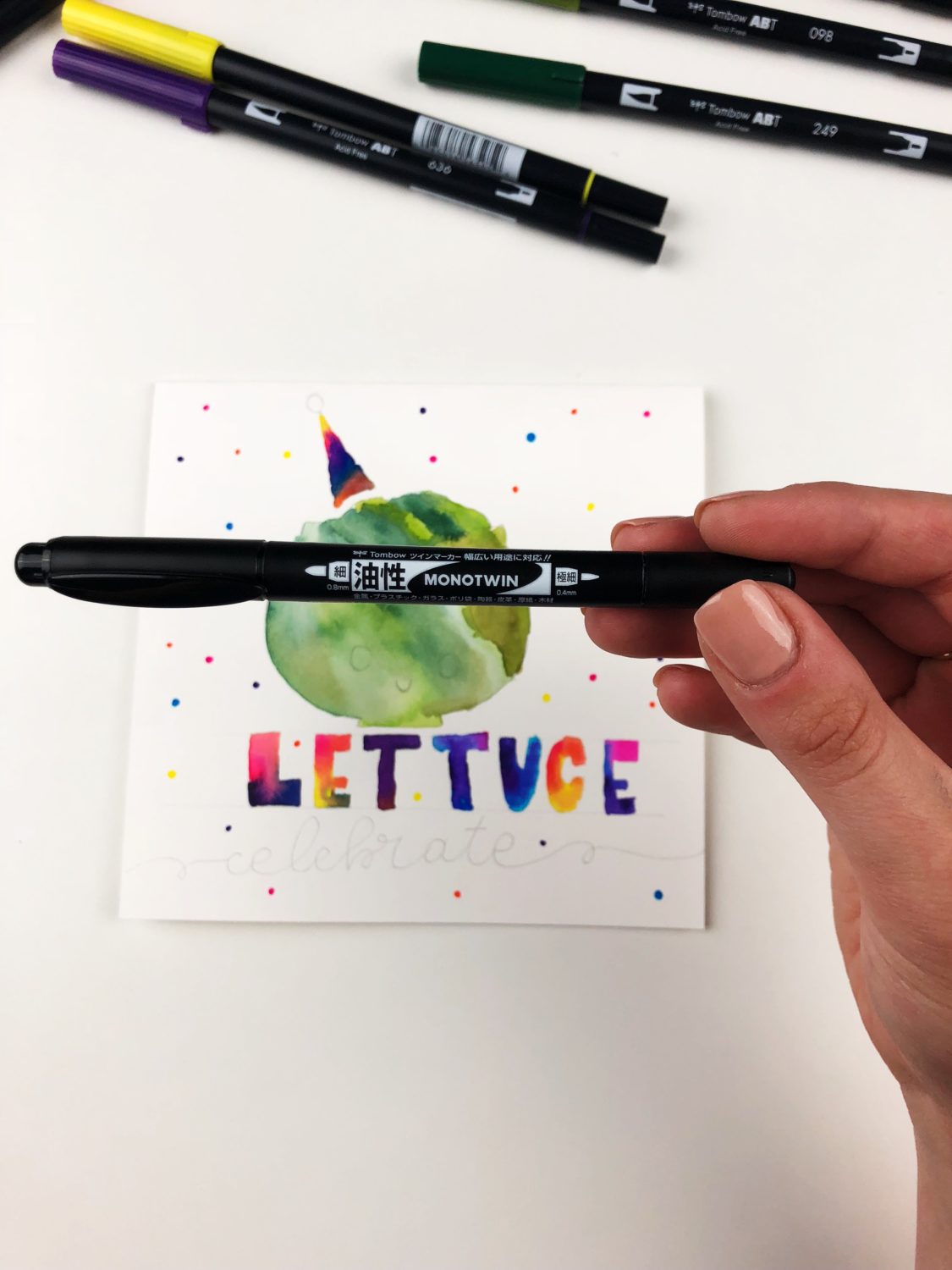 And there you have it! A cute little card to give to anyone in your life who is celebrating. We would love to see your Monday Punday creations so tag us on Instagram @TombowUSA!