Hi friends! Dani from @popfizzpaper here today sharing how to use your travelers notebook as an art journal! I love using my TN for an art journal because the pages are big enough to get creative, but small enough to be less overwhelming. Today I'm creating a spread that reminds me to "Choose Joy." Make sure to check out the video at the end of this post for the full process of my pages today. Let's get started!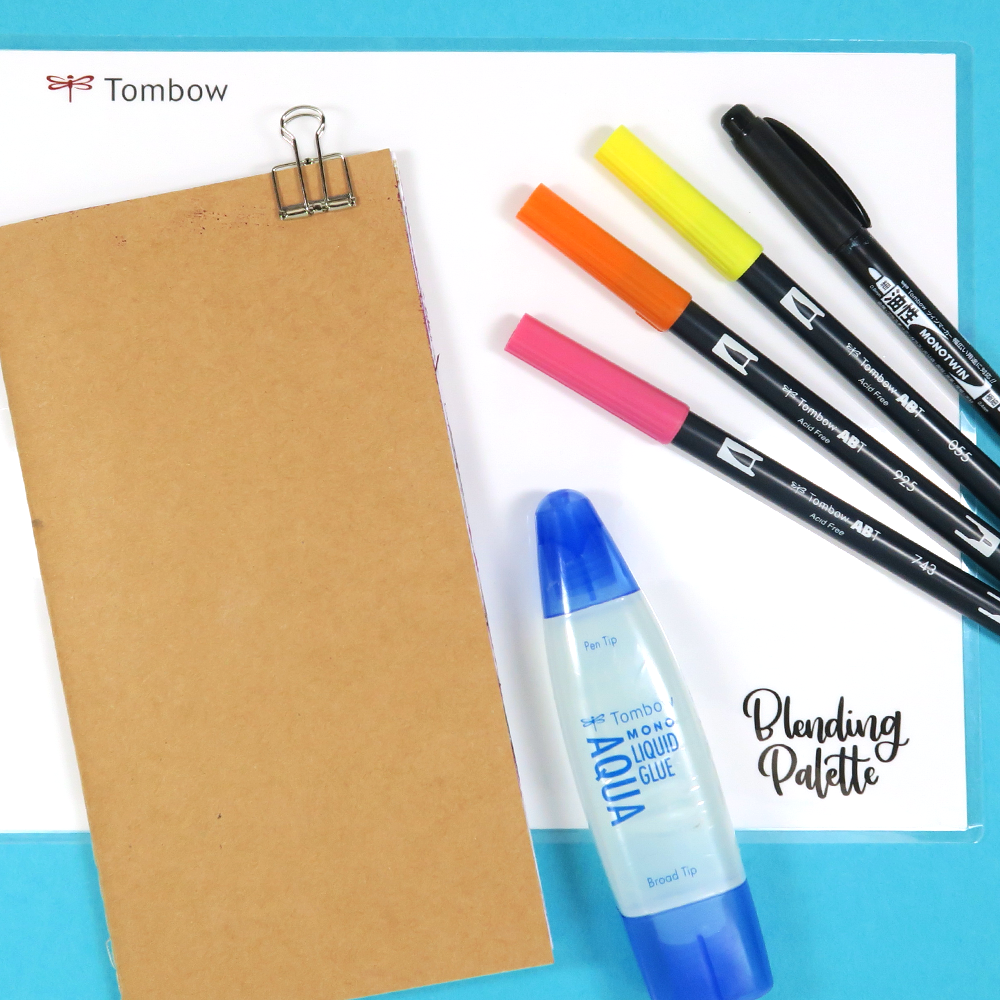 SUPPLIES:
Tombow XL Blending Palette
Notebook insert
Spray bottle with water
White paint or gel pens
Small paint brush
Glitter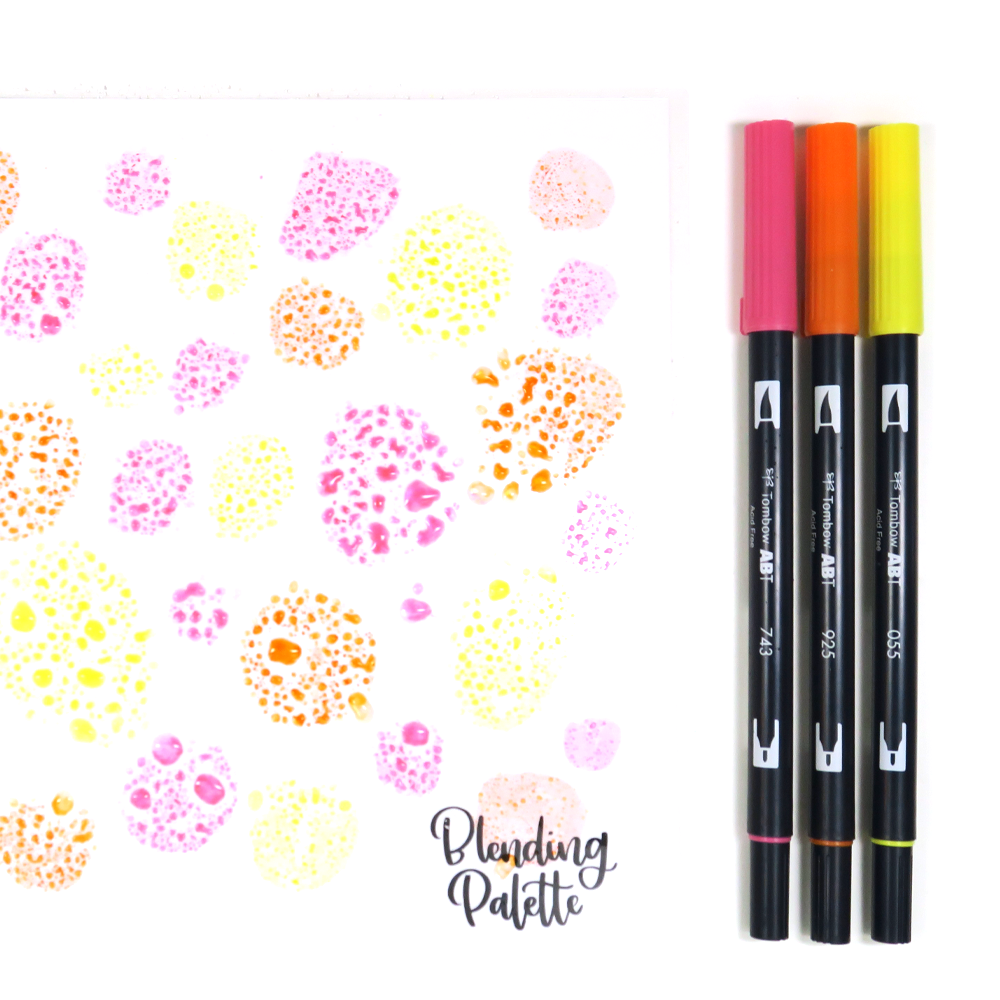 STEP ONE
First, using the Tombow Dual Brush Pens, dab circles of color onto the XL Blending Palette. Next, spritz with water to prepare the ink for your watercolor background.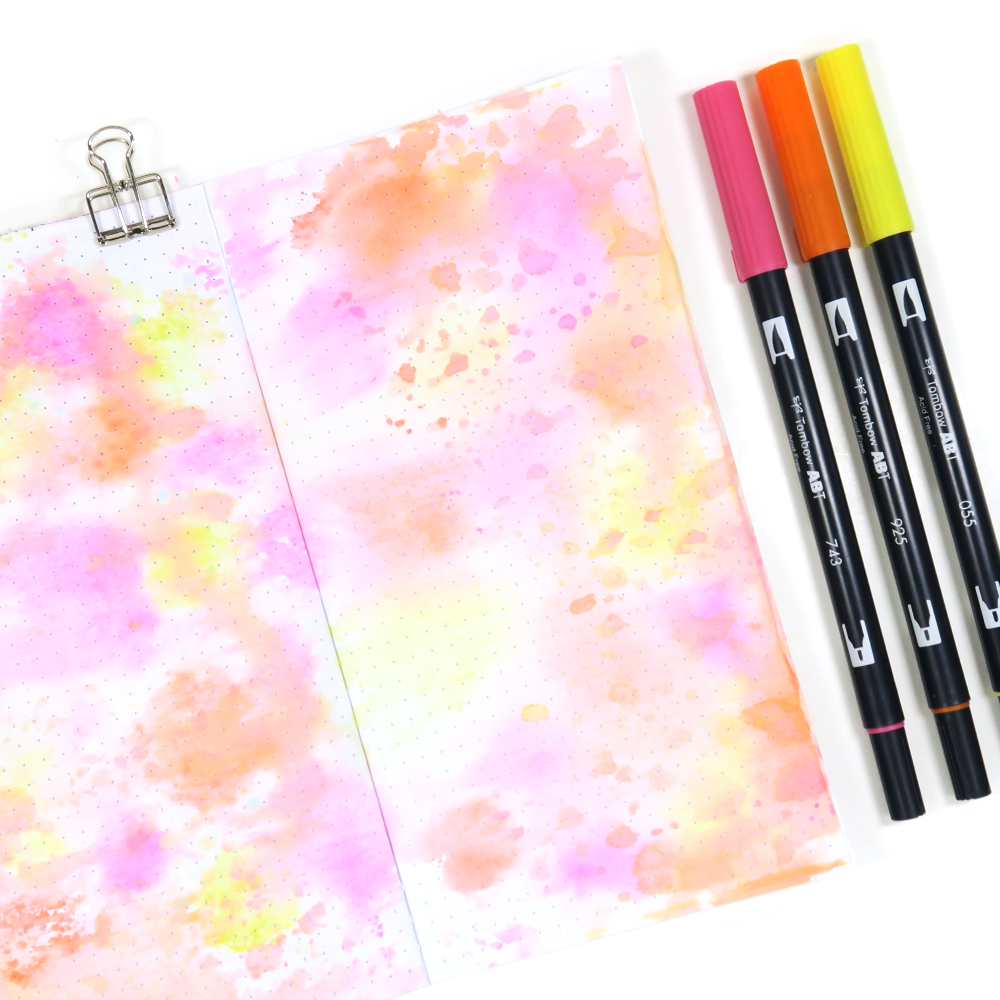 STEP TWO
Next, open your notebook to a blank spread and press the pages into the color on the XL Blending Palette. Set aside to dry or use a heat gun for a faster dry. If you want to build up the color using the remaining ink from the Blending Palette, go ahead!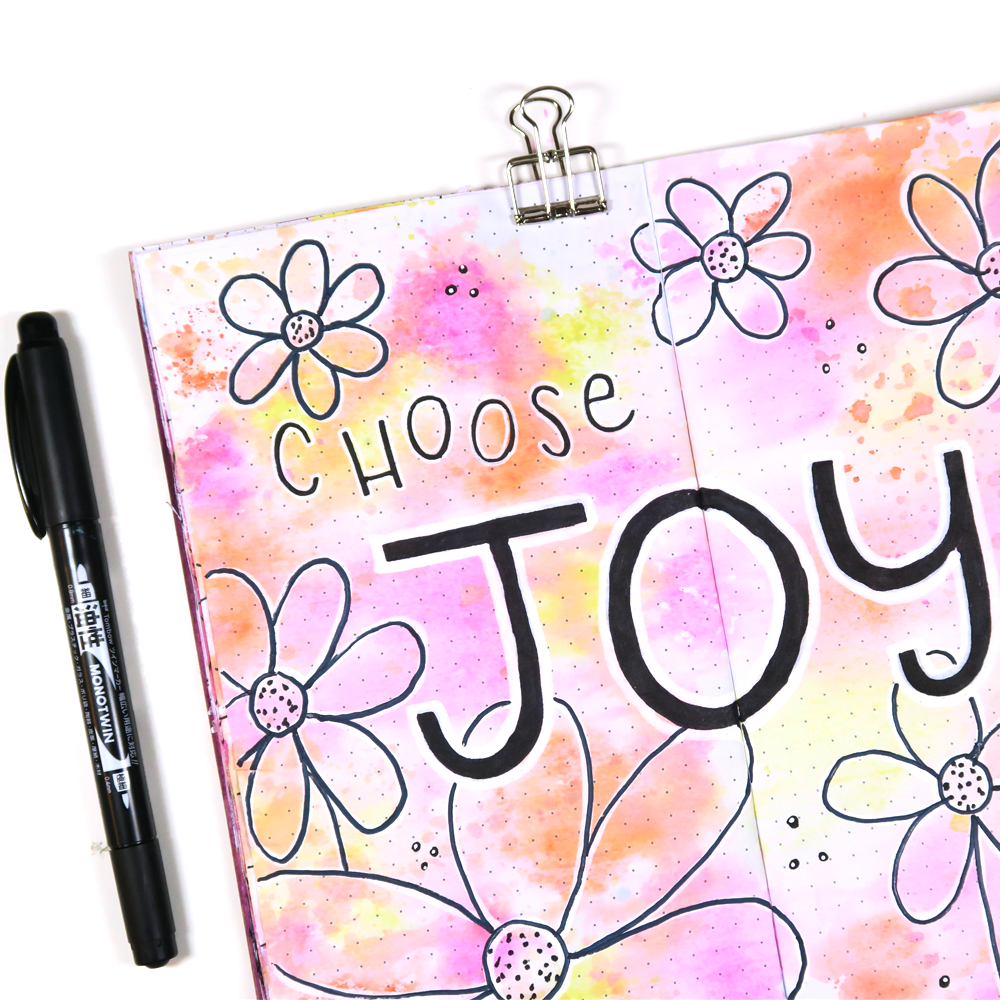 STEP THREE
Once your background is how you want it, now use the Tombow MONO Twin Marker to letter your phrase. I wrote "Choose Joy." The fine tip of the MONO Twin is great for thin lettering and the thicker tip is perfect for bold lettering. If you want to make your lettering really pop, try outlining it with a white paint or gel pen. After your lettering is complete, fill up the page with a design element of your choice. I'm using big, bold florals that I drew first with the paint pen, then layered over with the MONO Twin.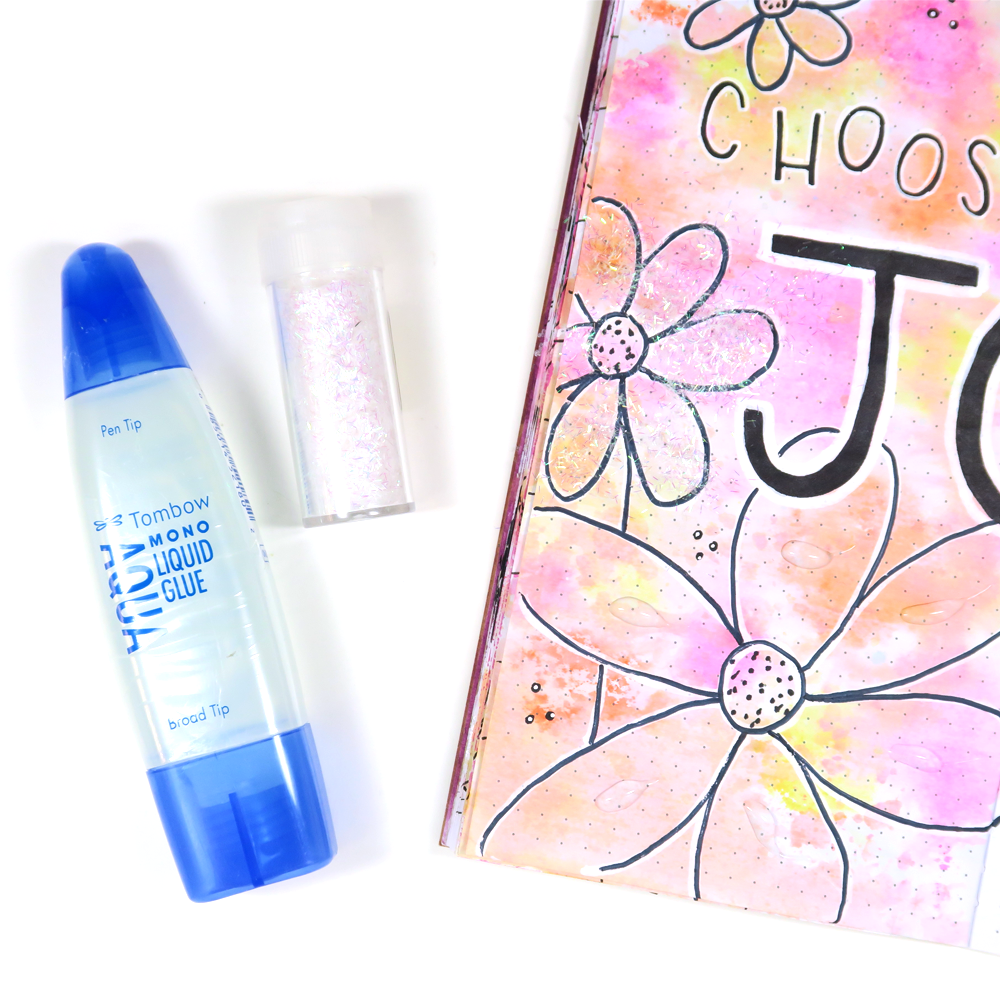 STEP FOUR
Time to really bump up the joy in this spread and add some sparkle! Drop dots of the Tombow MONO Aqua Liquid Glue on some of the flower petals, then use a small paintbrush to spread the glue around to fill up the petals. Next, sprinkle some glitter on top and set aside to dry. (I wouldn't recommend the heat tool for this step, unless you want glitter to fly!). If you want, go ahead and some final details, like stickers, to finish off your page.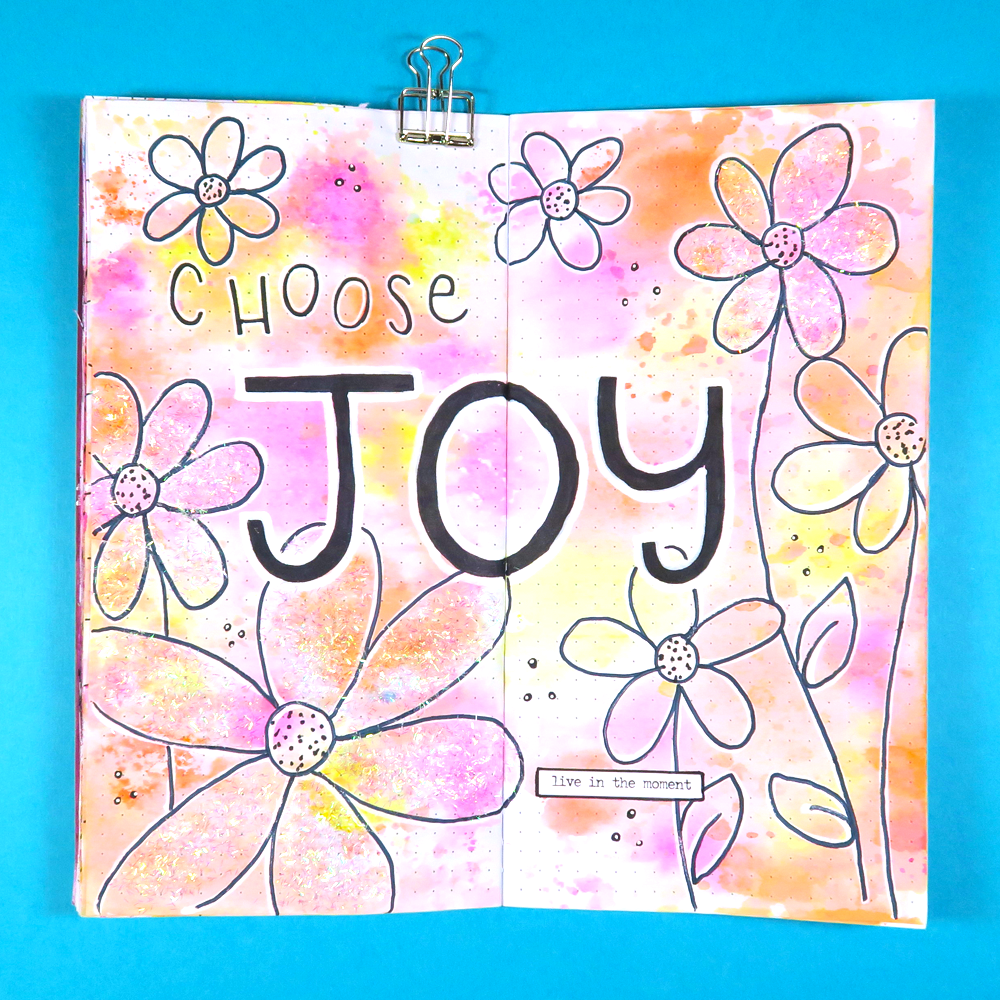 Thank you so much for following along with my "Choose Joy" art journal spread in my travelers notebook today! To learn how to use scrapbook supplies in your art journal, check out this post by Katie. If you want to make your own notebook, follow this tutorial by Jessica! See you next time!