Hello friends! I'm Smitha and this week the Design Team members are each creating a project that reflects them. For my project today I am combining my two loves – I love to paint flowers and I love writing down positive motivating quotes.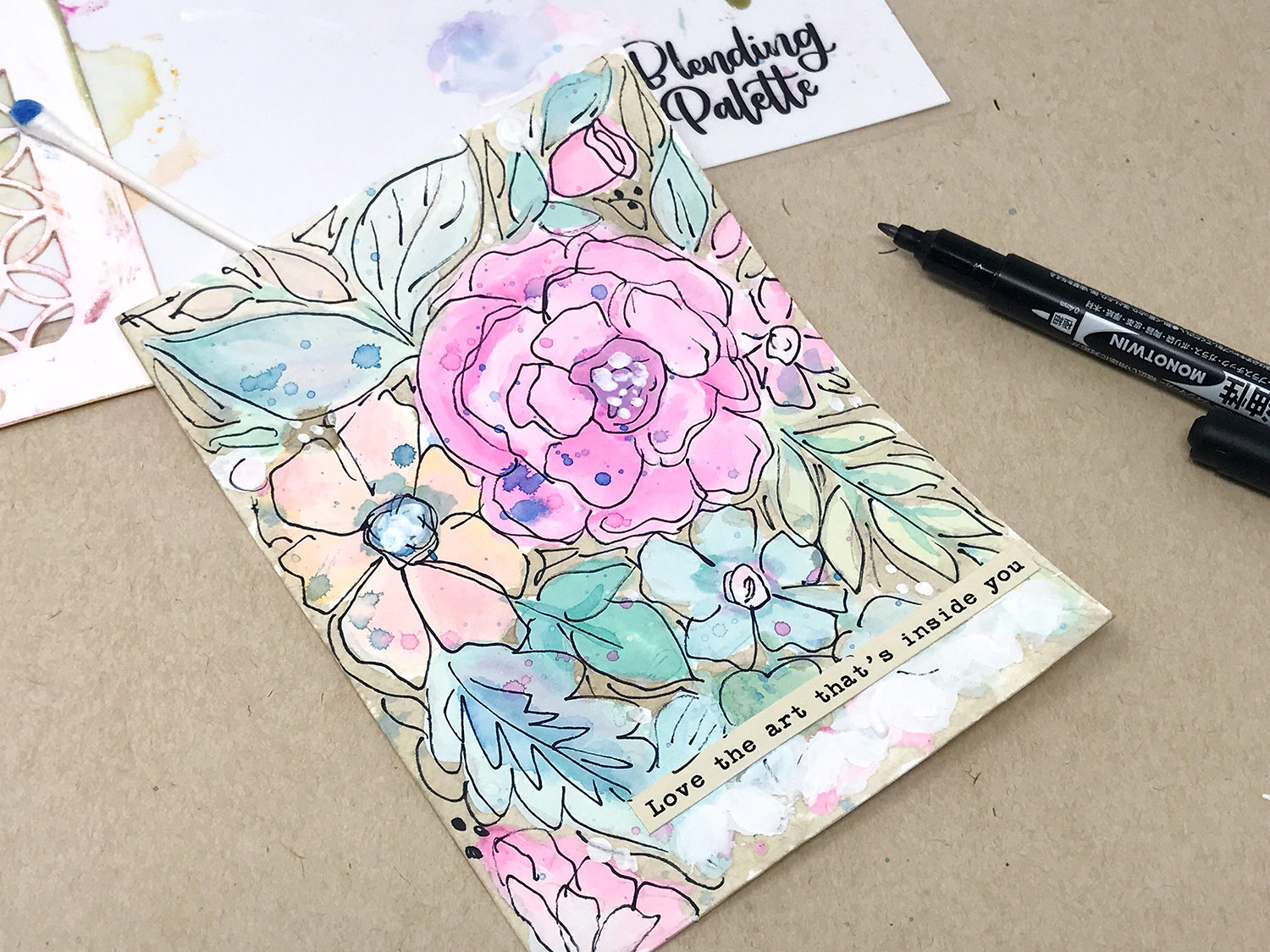 Material list:
Paintbrush
Watercolor or mixed media paper
Gesso or white acrylic paint
Watch the video Tutorial:
Step 1:
I start with a light pencil sketch on my watercolor paper of some flowers and leaves. Today I wanted to create an opaque acrylic paint feel to my flowers – so I am using gesso. Gesso is a primer that is very much like white acrylic paint and is used to prep canvases before painting.
I squirted a bit of gesso right onto my XL Blending Palette and then scribbled my favorite Dual Brush Pen colors beside it onto the XL Blending Palette. Then with my paintbrush I mix a bit of gesso with the Dual Brush Pen color and paint in my flower.
I often use these pens to watercolor with and you can check out my Watercolor Roses Tutorial for more tips.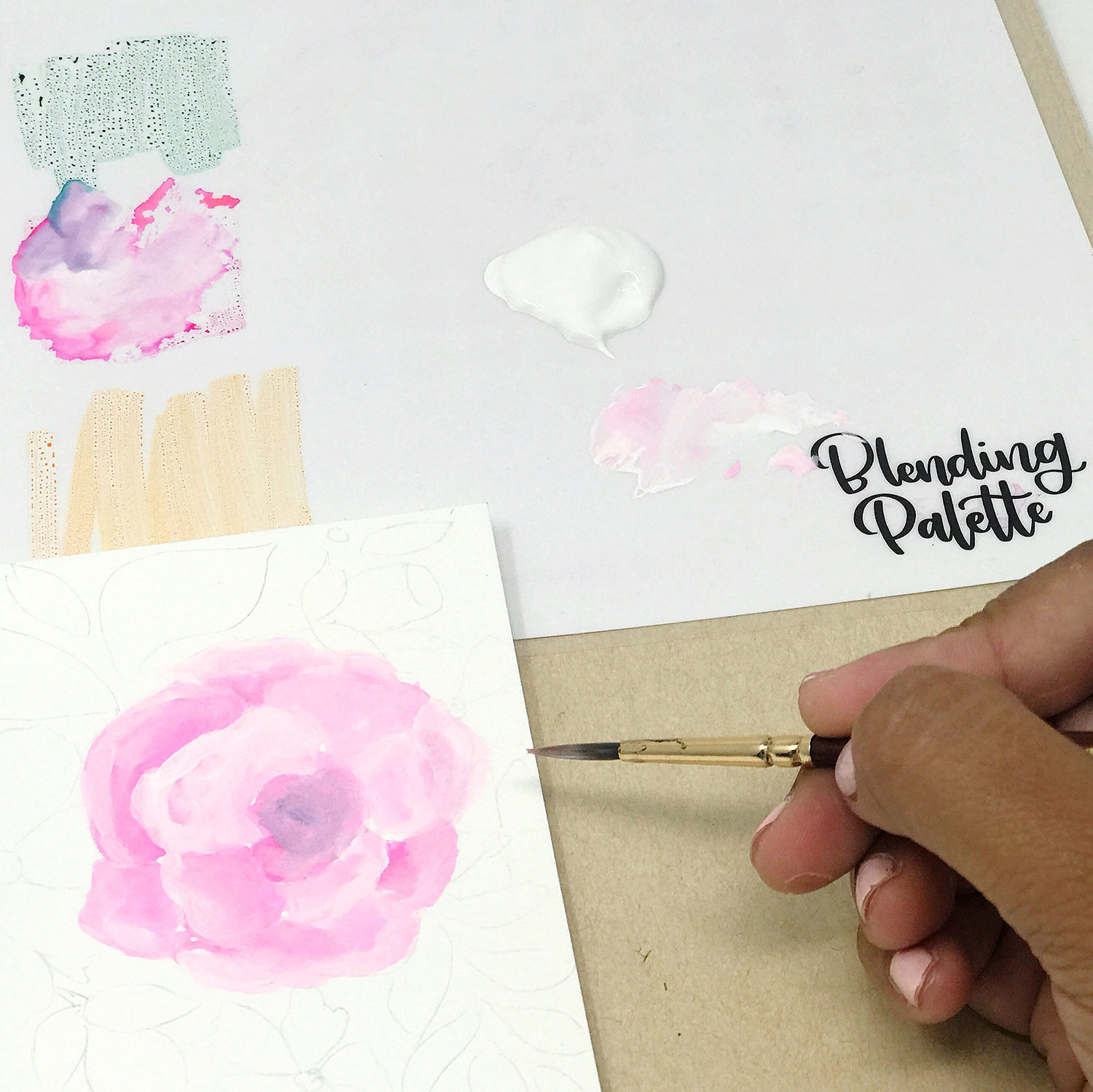 Step 2:
I continued in this manner of painting in all the elements of my sketch. Using the XL Blending Palette is great, as it allows color mixing and creation of new shades and hues.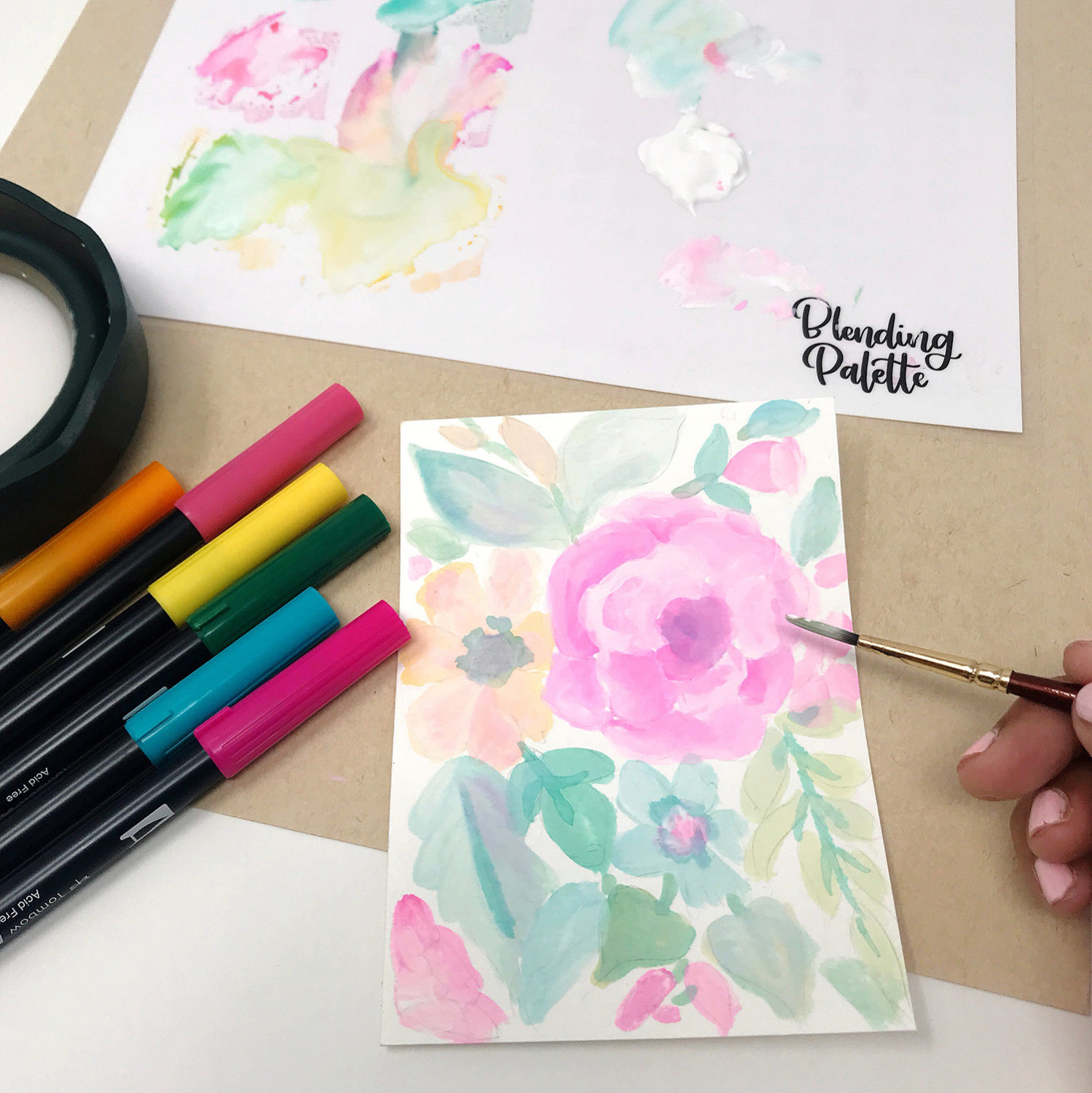 Step 3:
I added a few paint splatters here and there to add more interest. To do that, I simply brought more water to the Blending Palette and picked up the diluted color onto my paintbrush and splattered.
I finished off my sketch by adding outlines using the MONO Twin Permanent mMarker. This pen is oil-based and does not bleed when water is added on top, and I love it for that! I also added a small quote sticker.

Step 4:
Finally I adhered my painted sketch onto the front of my book using Tombow Xtreme Adhesive. This adhesive is extremely strong and perfect to adhere heavier watercolor paper in place.
This year, I am participating in the sketchbook project and this here below is my sketchbook. I have been filling this little book with quotes and flowers and I love how it is coming along. You can see more photos of the inside of this book on my Instagram page @theshinynest and the hashtag #smithasbp

And that's it! That's a project that truly reflects who I am as an artist. I hope you enjoyed this tutorial friends.
Happy Crafting!
Smitha