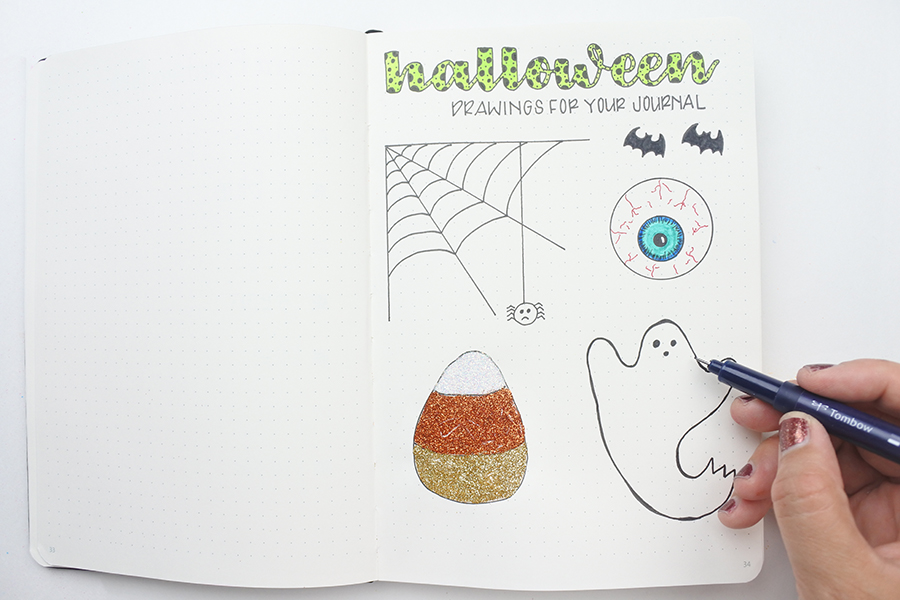 Happy October, friends!  It's Renee from thediyday here to share some simple Halloween doodles to add to your dot grid journal layouts.  Every year I look forward to Halloween, it's my favorite holiday.  Not only do I decorate my home with spider webs, bats, witches, pumpkins, and rats, but I decorate my journal layouts that way too!
Supplies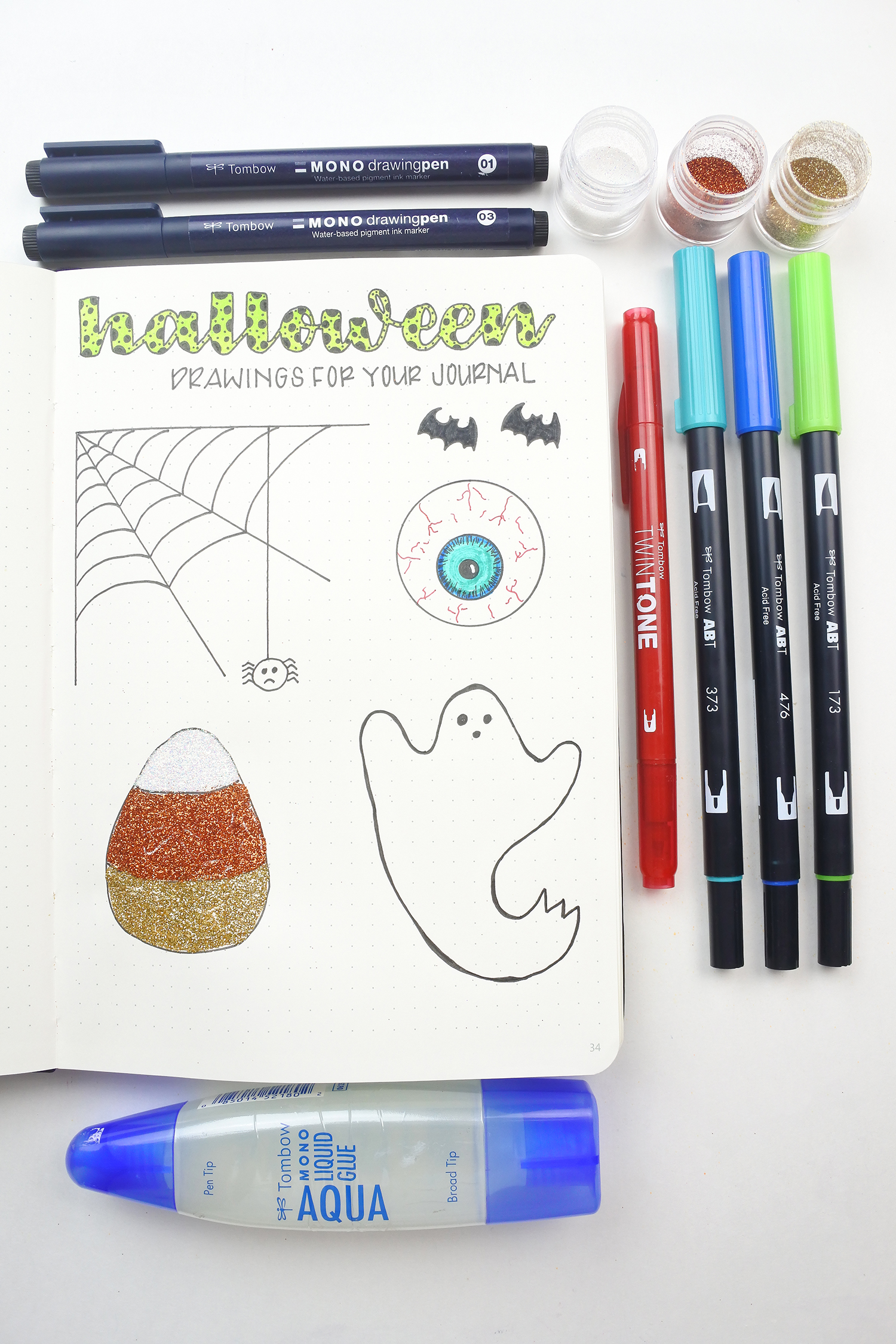 Step One:
First, letter the word 'Halloween' with a green Dual Brush Pen (173). Then, to make the word really pop, outline it with a MONO Drawing Pen (01). Next, to give the word a bubbly witches cauldron effect, add various sized circles to the inside of the lettering.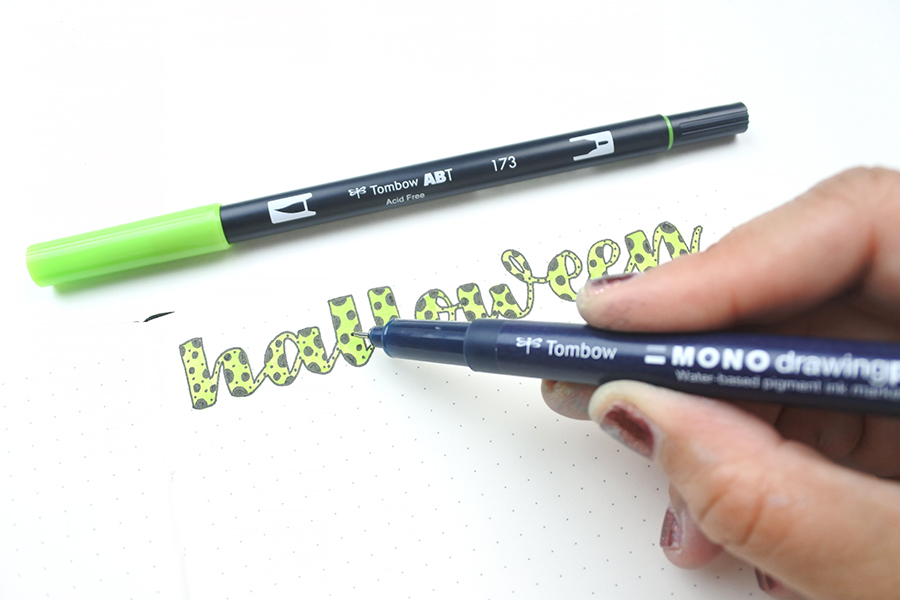 Step Two:
Another Halloween doodle I like to create is a spider web. This doodle is easy and requires a ruler or straight edge and a MONO Drawing Pen (03). First, draw a horizontal line and then connect a vertical line to it. At the corner where the two lines meet, draw two more lines. Once that is complete, connect the lines with inverted arcs. Continue adding the arcs until satisfied. Don't forget to add a dangling spider. Draw a circle and eight legs and connect it to its "web."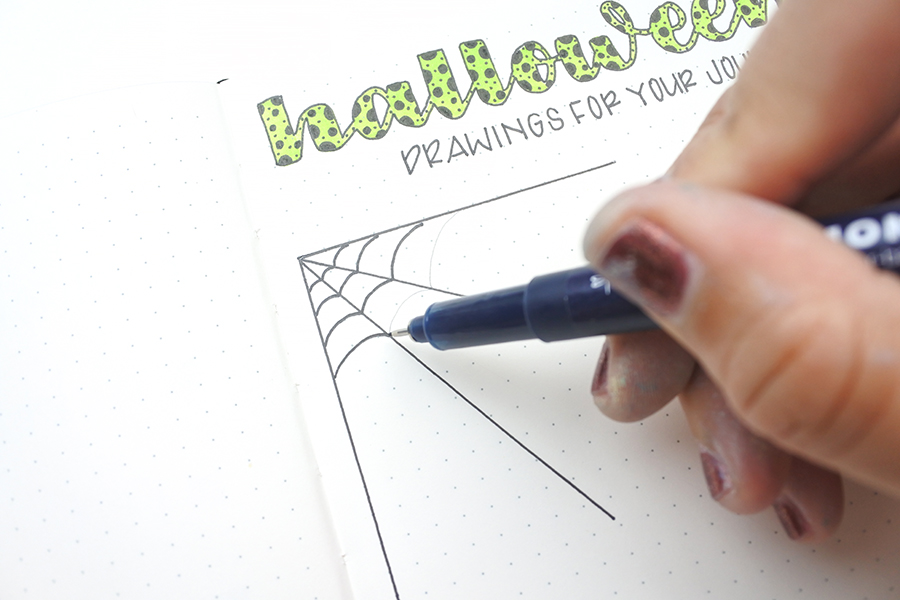 Step Three:
Out of all the Halloween doodles, the eyeball is my favorite. With a circle stencil (or a round household object) and MONO Drawing Pen (01), draw a circle followed by 2 smaller circles. Color in the smallest circle black but leave a portion uncolored (this produces a highlight in the eye). Next, color in the middle circle with Dual Brush Pen (373) and outline the remainder of the eye with (476). Add thin short black lines all around the middle/colorful eye. Last, with a red TwinTone Marker, draw red squiggly lines in the white part of the eye.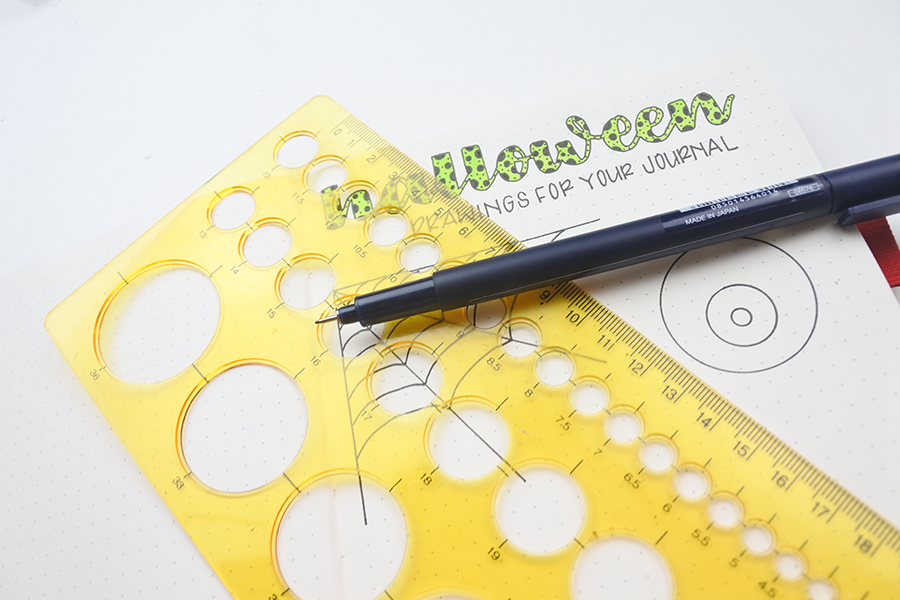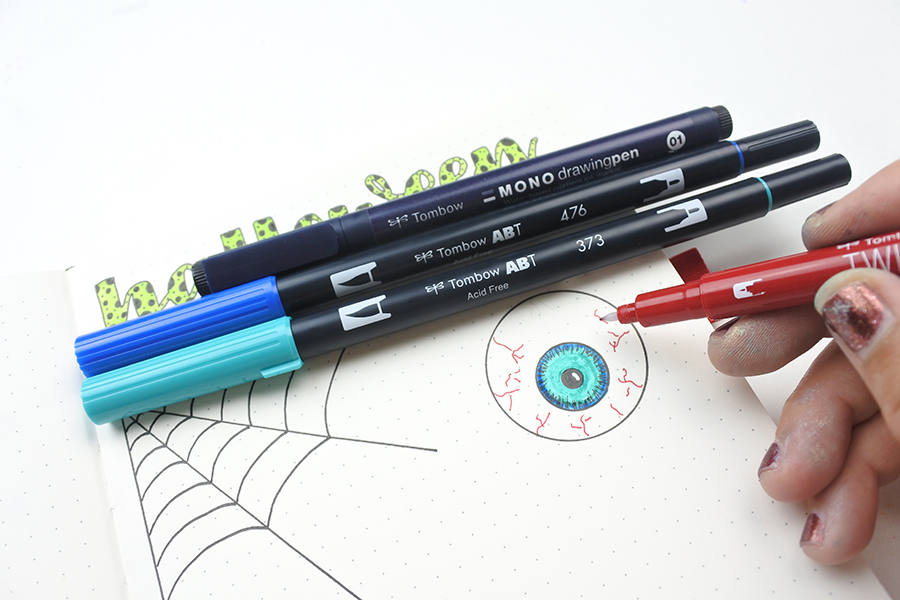 Step Four:
Although I don't eat them, Halloween just isn't Halloween without the candy corn. With a pencil, draw a shape similar to an egg or pear. Then, with a MONO Drawing Pen (01) outline the shape and divide it into three sections. Fill in the top spot with Tombow MONO Aqua Liquid Glue and sprinkle glitter right on top. Continue this process until the candy corn is full of glitter.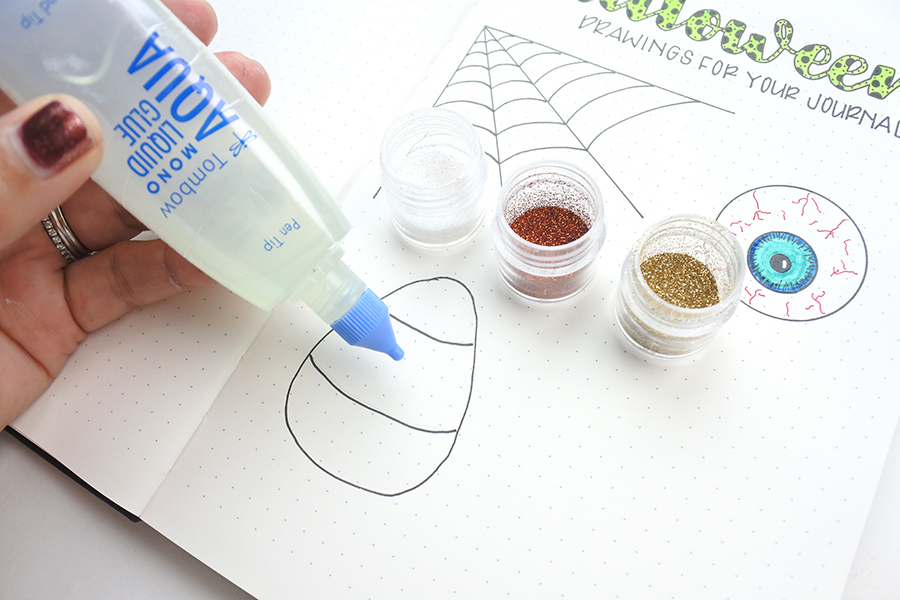 Step Five:
Ghosts in sheets are a staple of Halloween, so it's an absolute must have doodle in my journal. With a MONO Drawing Pen (01) draw three wavy lines with different heights – one for the ghost's arm, a slightly bigger one for its head, and another for its other arm. Curve the arm lines downward and create the base of the shredded sheet by connecting the two points.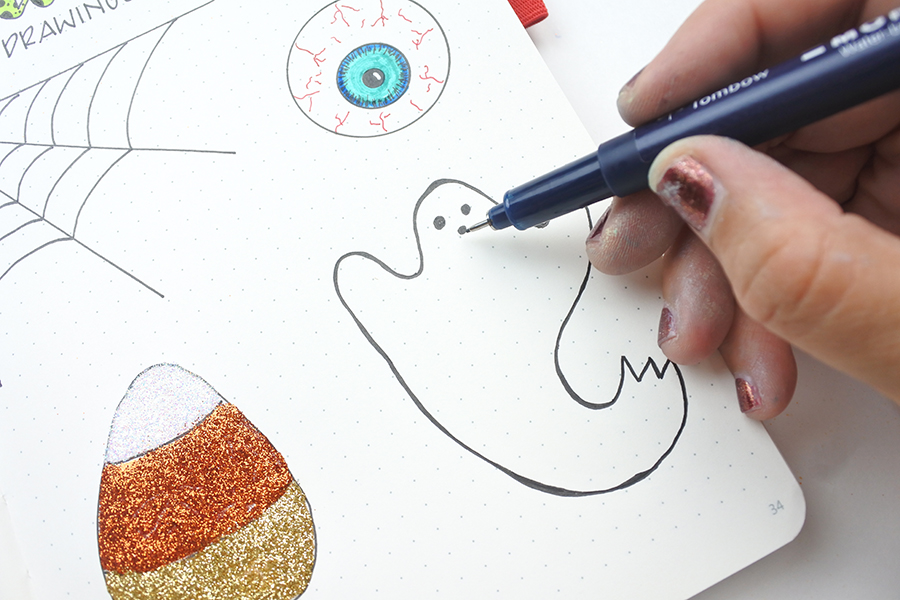 These Halloween doodles turned out so cute. Which ones are your favorite?
Thank you so much for following along!
Renee