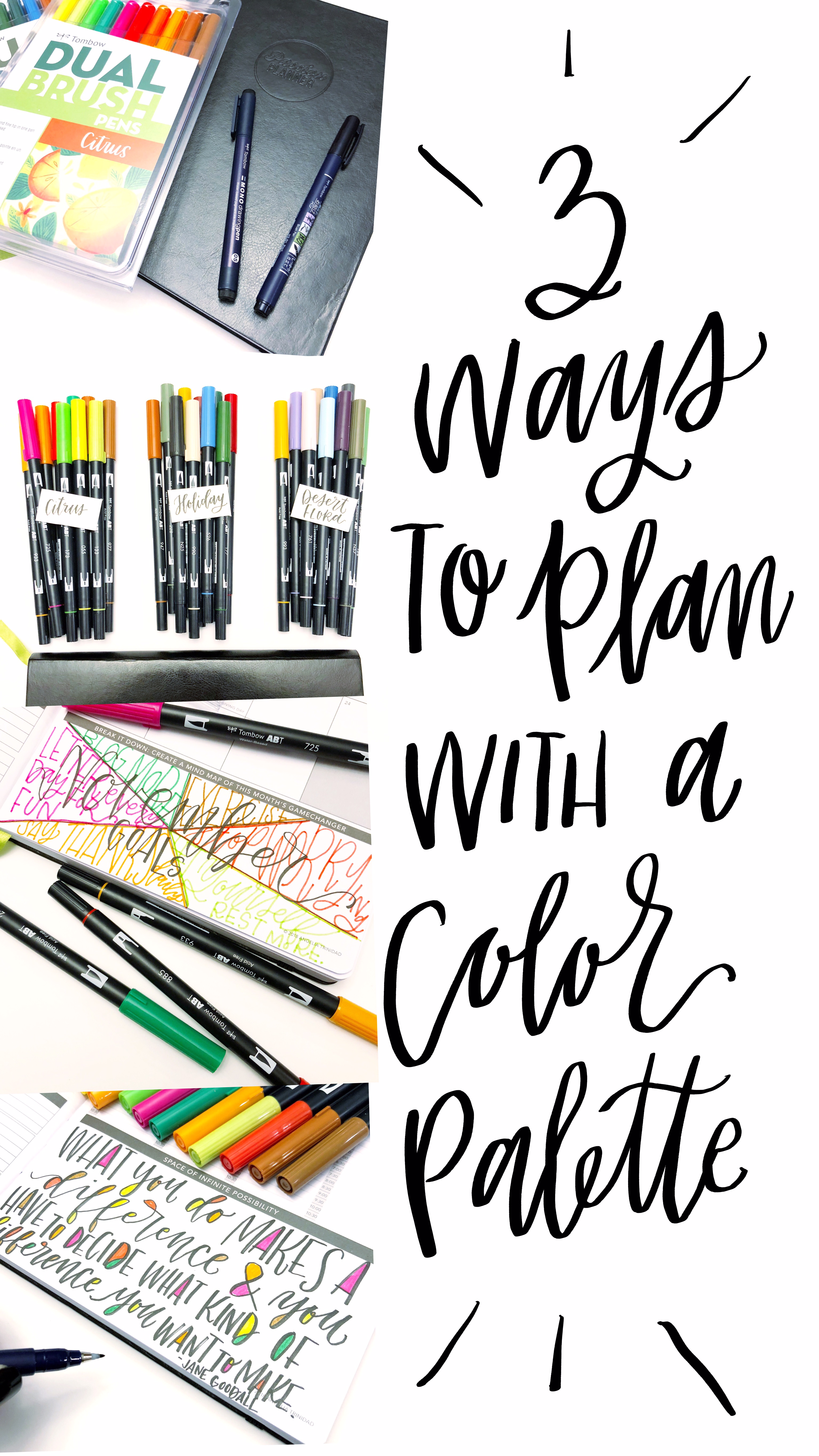 Hi everyone! It's Lauren Fitzmaurice and I'm back on the blog to share 3 ways to plan using a color palette with Tombow USA and Passion Planner. It is important to stay organized and adding color is one way to make planning easier and more fun. Thanks to our friends at Passion Planner for sending me this amazing academic planner. The Passion Planner is designed for goal setting and focusing on priorities monthly, weekly, and even down to the day. Tombow supplies work wonderfully in the Passion Planner. A little color and a lot of lettering are sure to make a Planner bright, cheery, and encouraging.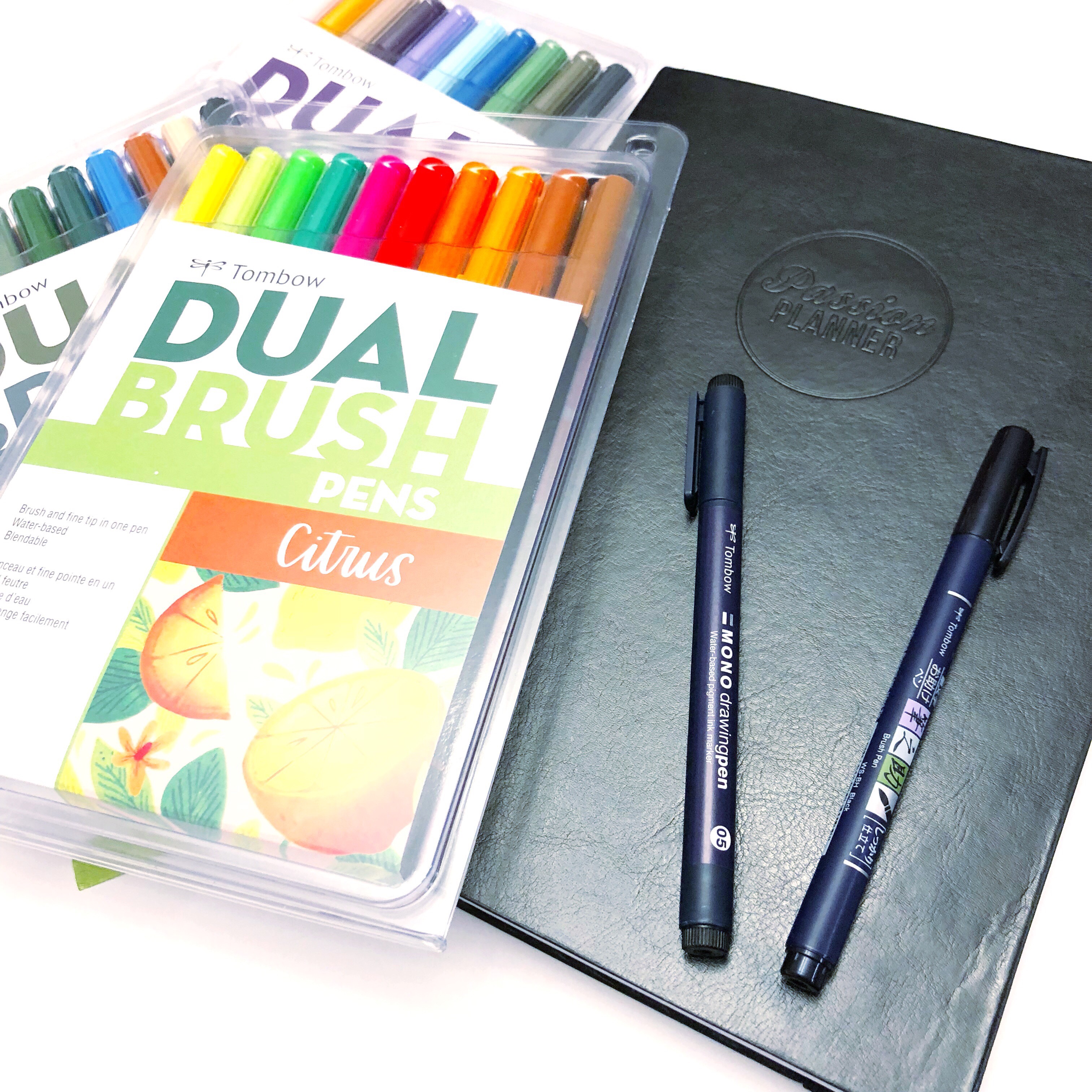 WHAT YOU'LL NEED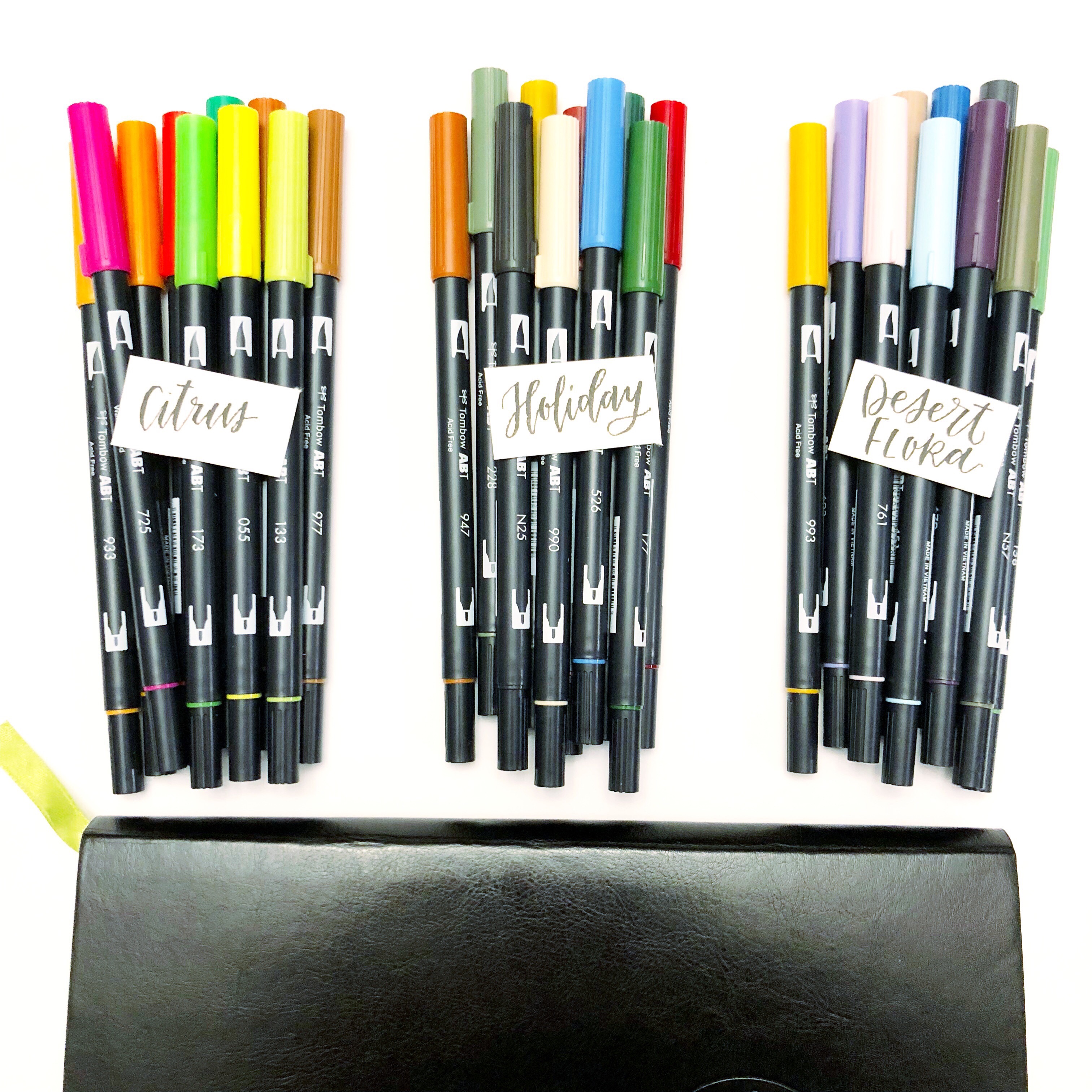 1. USE SEASONAL PALETTES
I personally adore adding color to my planners when keeping my schedule organized. Tombow Dual Brush Pen 10 packs come in a variety of different colors. It's fun to mix up the colors you use and what better way than to use a variety of the palettes throughout the planner? I love the Citrus palette for most of the year and the summer, the Desert Flora is a calm and cool color palette, and the Holiday set is perfect for winter festivities.
2. COLOR CODE EVENTS & GOALS
Add a little bit of color with Tombow Dual Brush Pens. Color coding, especially with a planner, can really make staying organized a more manageable task. Color code similar events in the same color.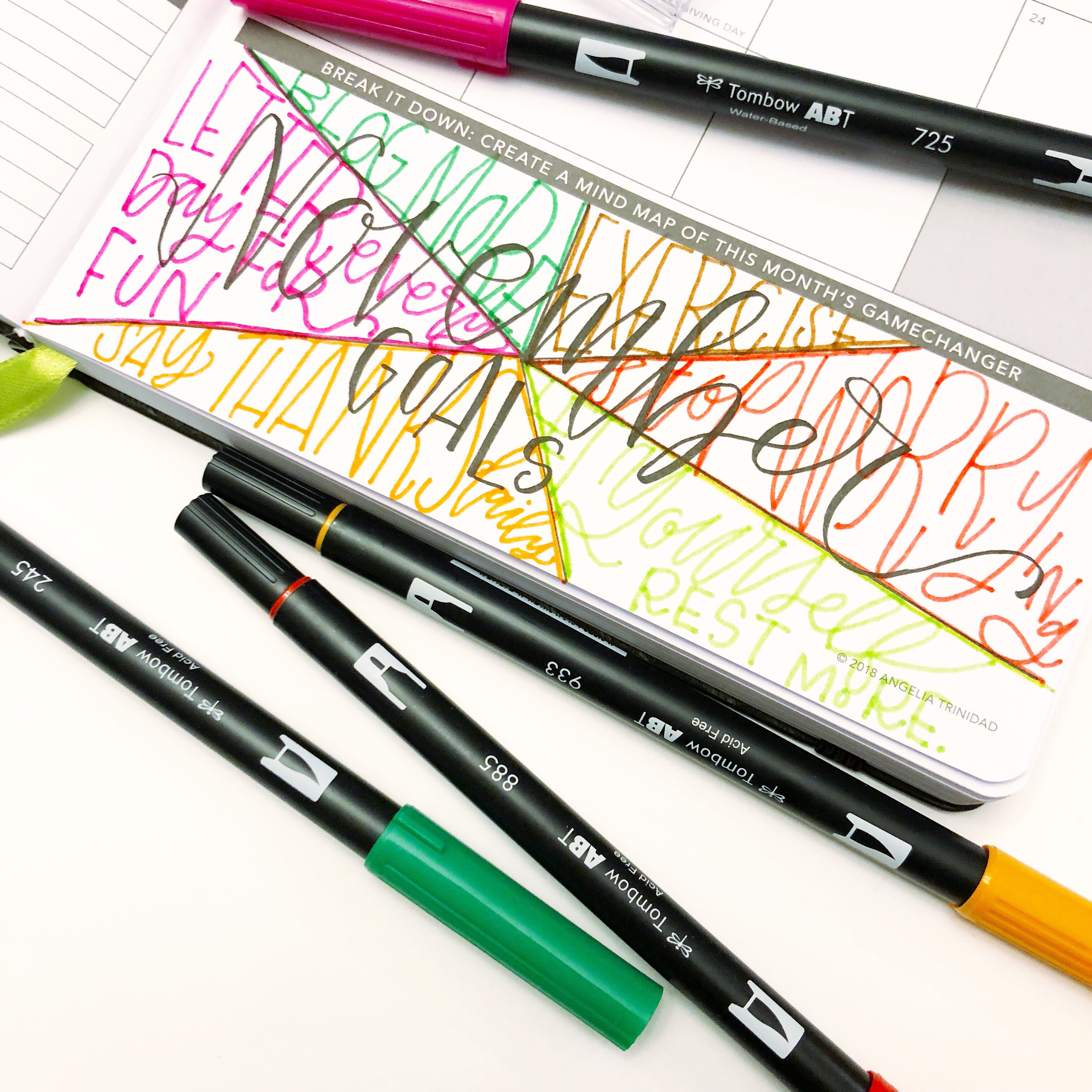 Likewise, create a weekly goal color key to help plan things that align with your goals and weekly focus. Start by lettering the month or a heading with the Tombow Fudenosuke Hard Tip Brush Pen. Then divide the area around the words with small straight lines from the center with the Tombow MONO Drawing Pen. The Passion Planner has great spaces for quotes and doodles.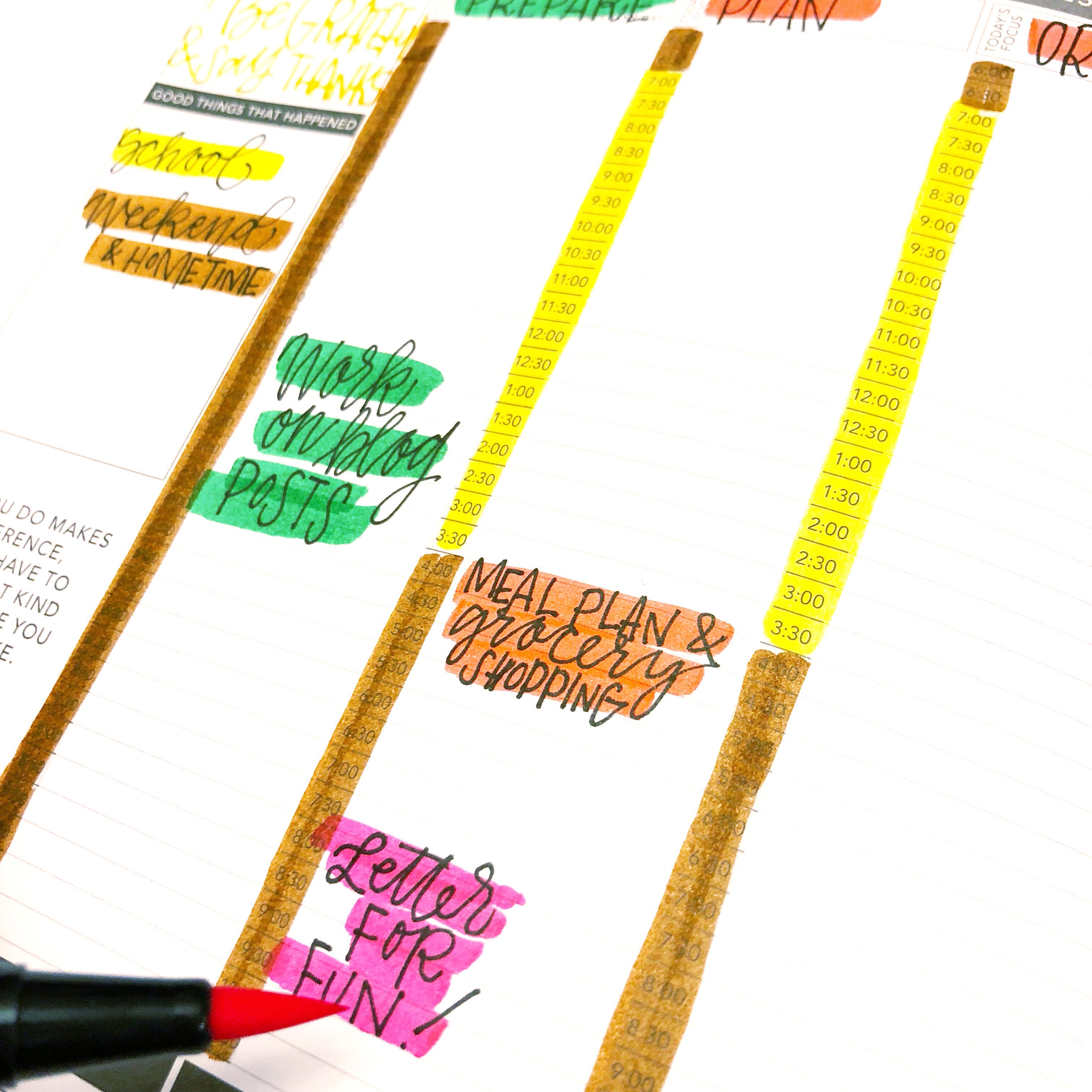 Then, add color to this key by lettering different goals or phrases each in a different color from your palette of choice. Make sure to refer to this key so that things you are planning line up with your goals. Passion Planners have tons of space for all your organizational needs!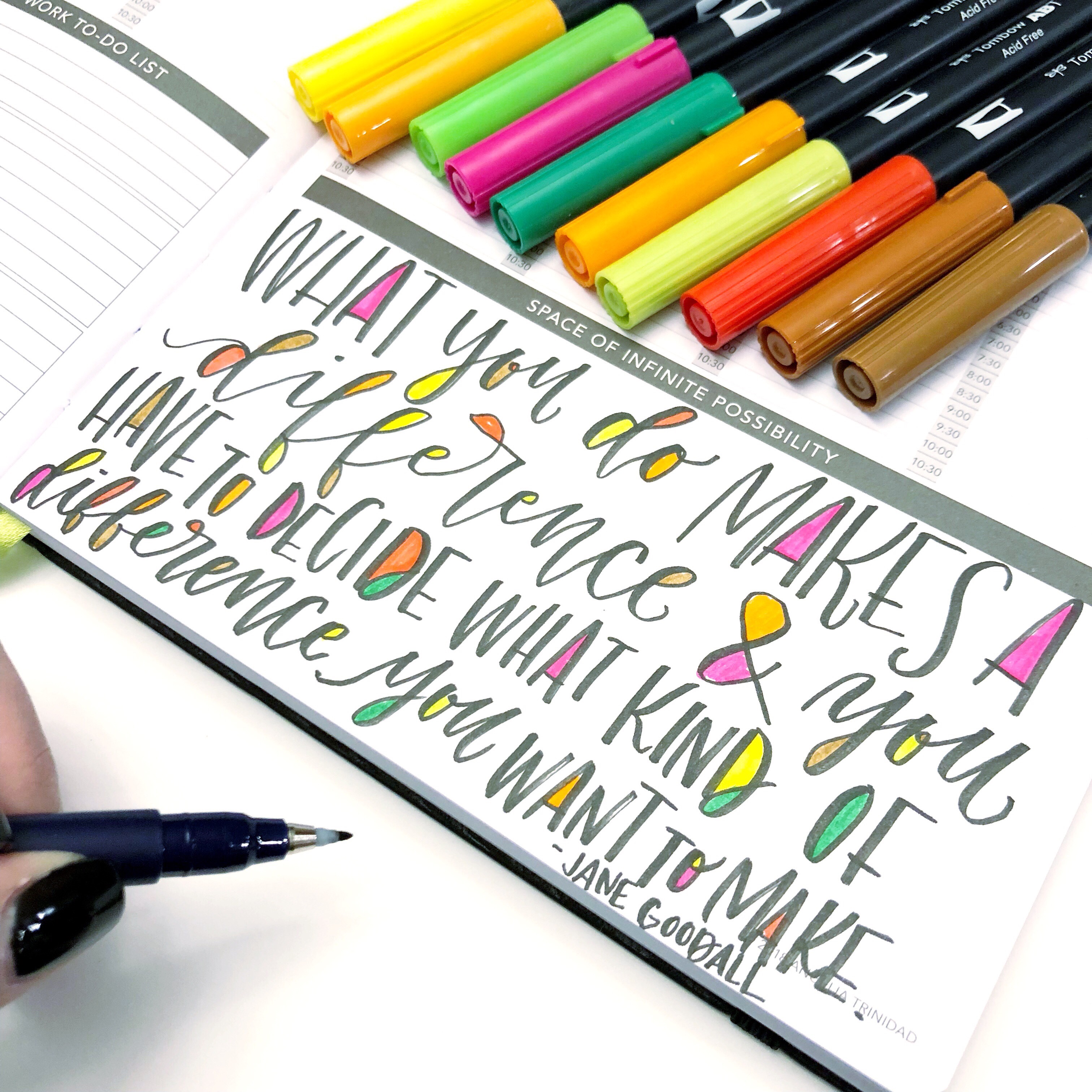 3. LETTER COLORFUL QUOTES
A quote is another fun way to spice up the plain white pages of a planner. The Passion Planner comes with fun quotes in the margin. I love lettering the quotes in a variety of different ways. One fun way is to letter with the Tombow Fudenosuke Hard Tip Brush Pen, then color in the rounded and closed in spaces with different colors. Then you have a fun, inspiring quote that adds color to your planner.
For more information check out tombowusa.com and PassionPlanner.com. Happy planning and lettering!
Lauren Fitzmaurice