Hey everyone, it's Katie here and today I'll be showing you how to make a mixed media planner cover. First I just want to say thank you to Passion Planner for sending planners to the Tombow Design Team. I love mine and I had so much fun customizing the cover here.
Okay, let's go!
How to make a Mixed Media Planner Cover: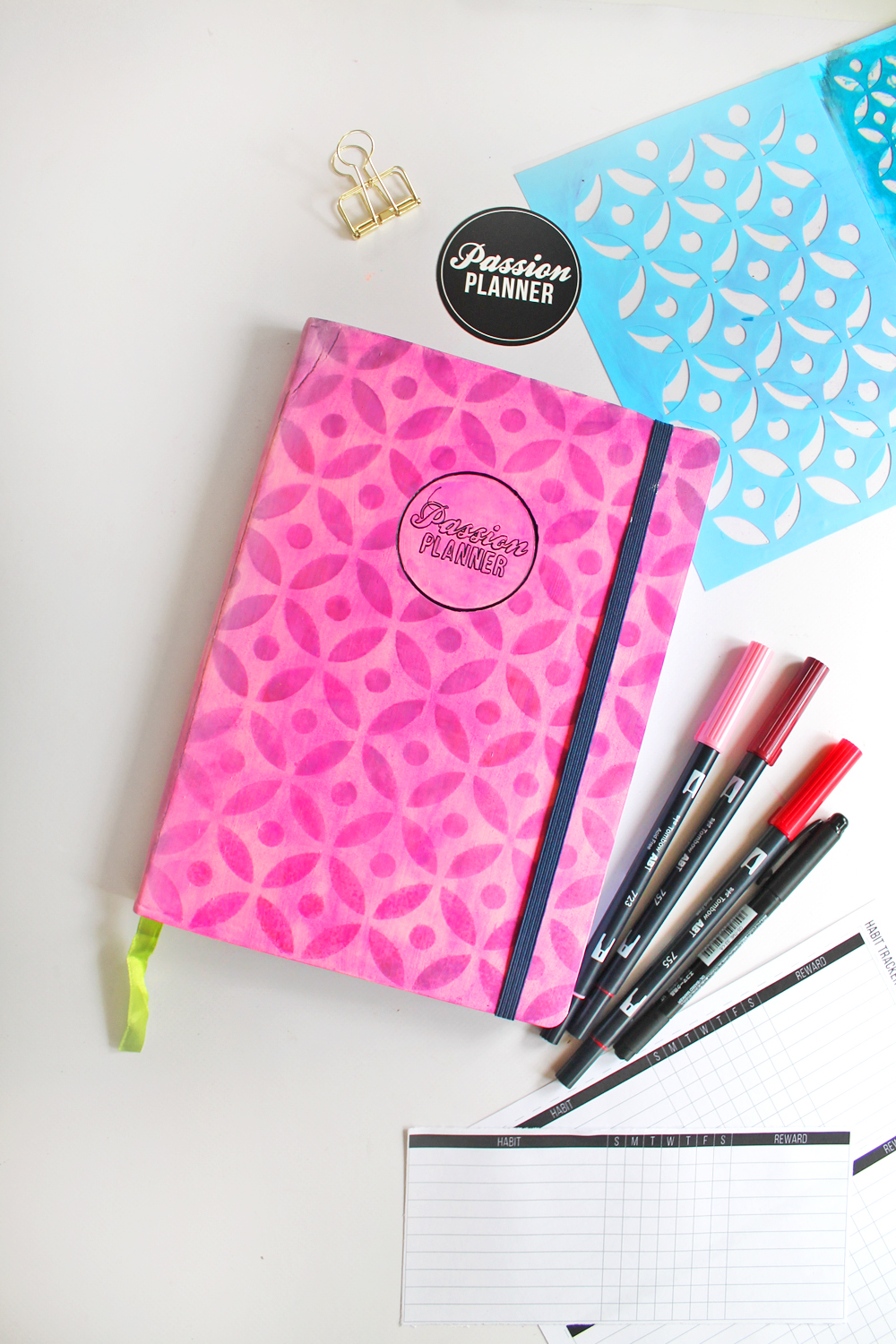 Supplies:
Gesso
Paint Brush
Stencil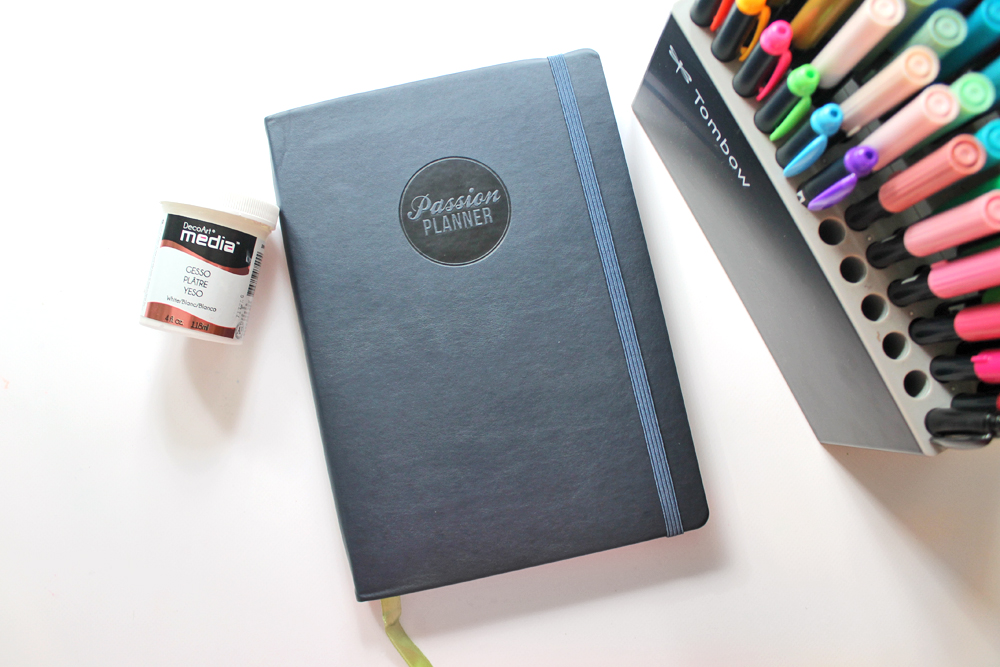 Step one:
Begin by painting a layer of gesso over your cover. You can also place a sheet of scrap paper just inside the cover to keep from getting any gesso or ink on the inside pages of your planner.
Let dry.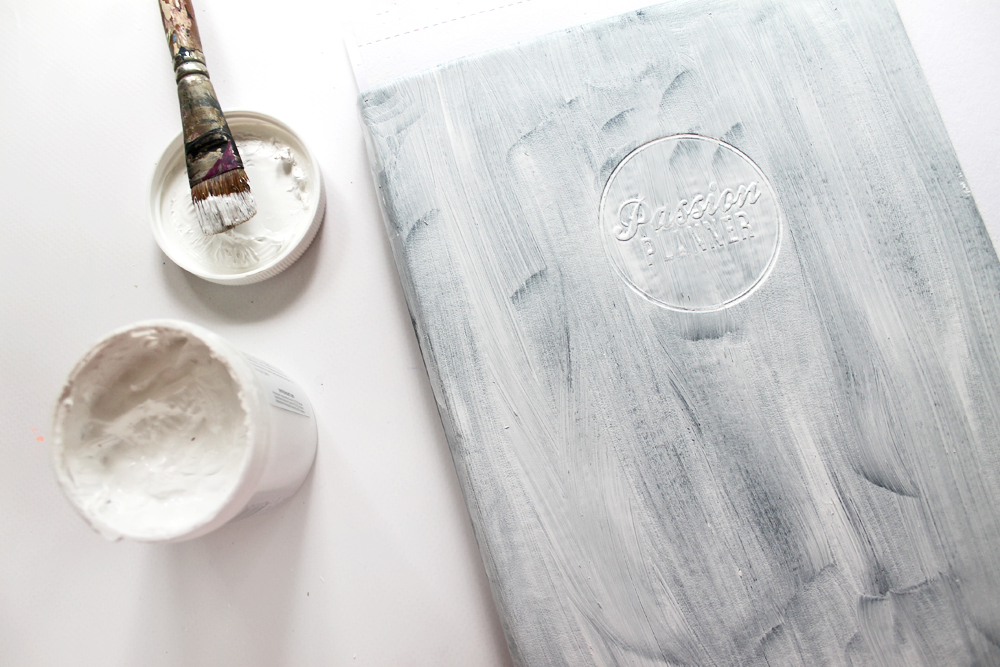 Step two:
Next place a Dual Brush Pen inside the eBrush, and use it to spray color over top of the gesso. I used 723 & 755 for the base colors.
The eBrush is a unique airbrush system that turns markers into an airbrush, and it comes with an adapter that allows you to use the Dual Brush Pens, so it's a really fun way to use your Dual Brush Pens in mixed media projects like this.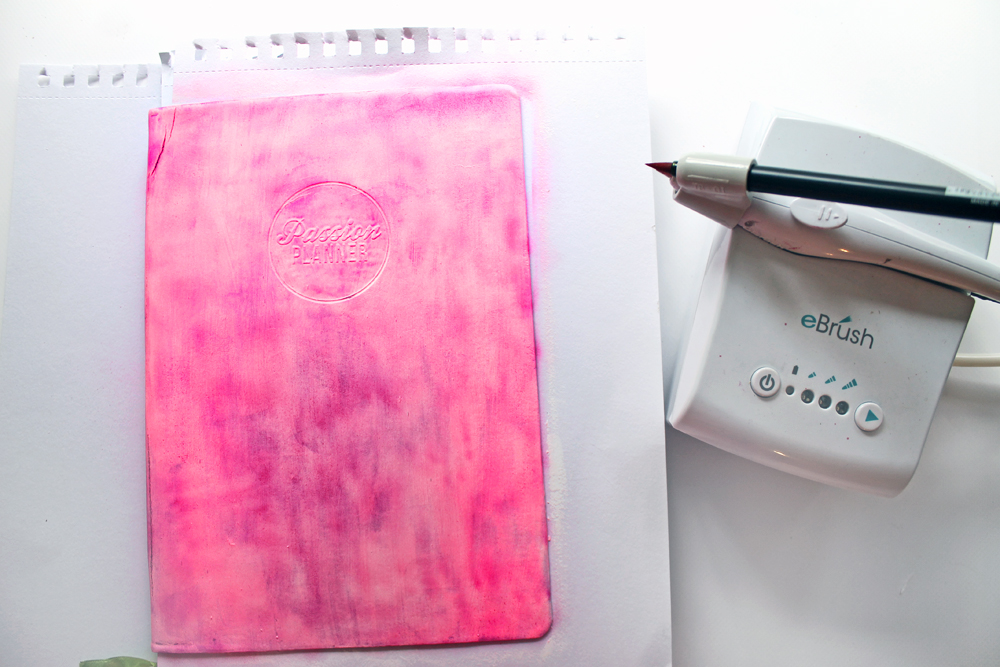 Step three:
Place a stencil on top of your planner. Switch to a darker colored Dual Brush Pen and spray through the stencil. I'm using 757, I love the darker shade on top of my other 2 pink tones.
I also placed a small paper circle over the passion planner logo to mask it.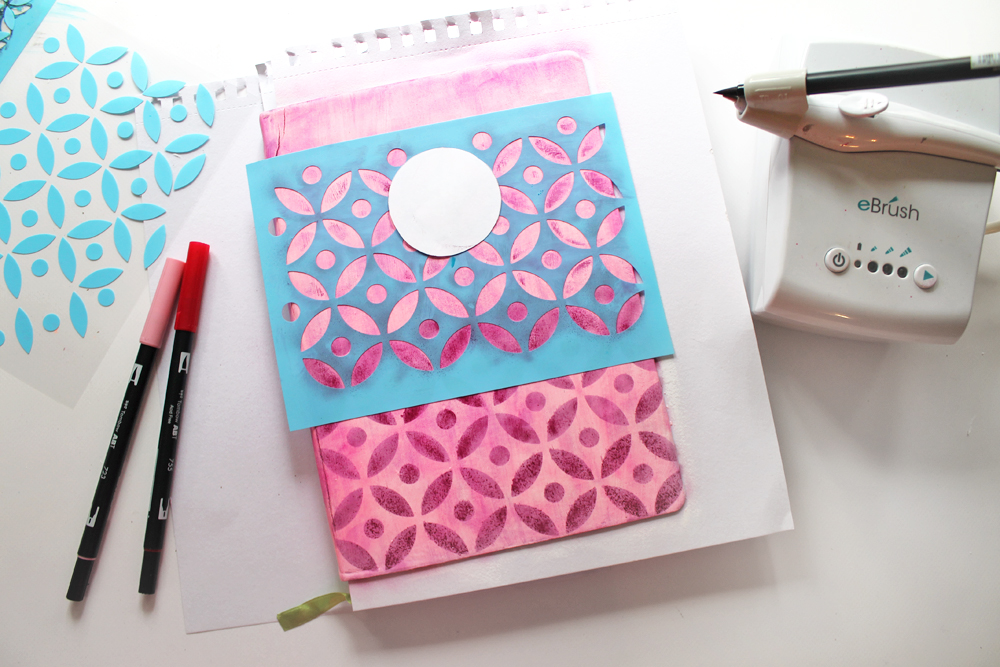 Step four:
Cover the front and back of your planner with the stenciled design.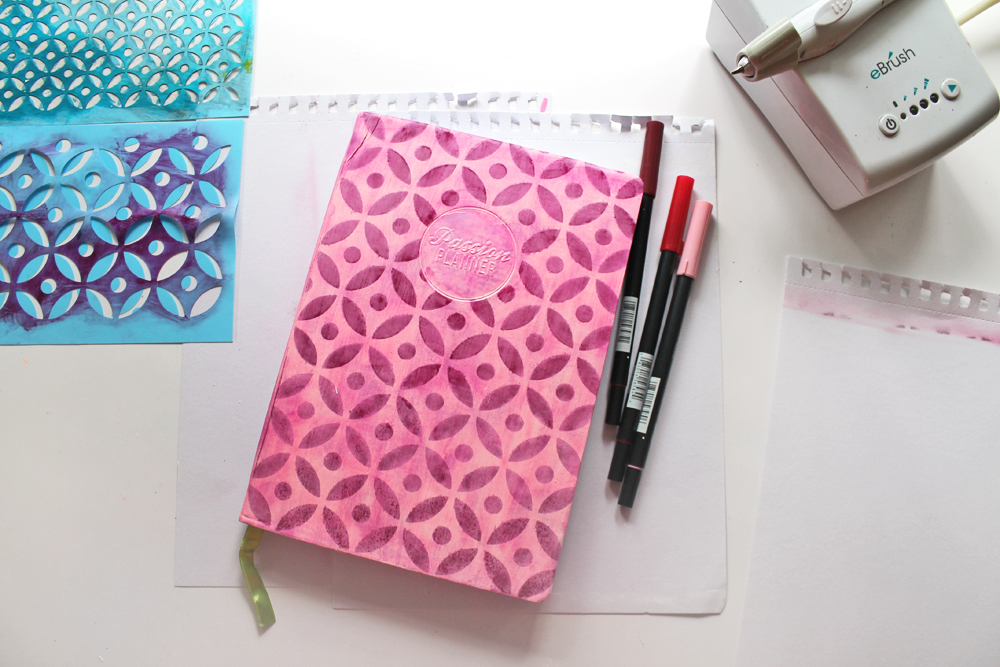 Step five:
To finish it off, trace around the embossed passion planner logo using the MONO Twin Permanent Marker.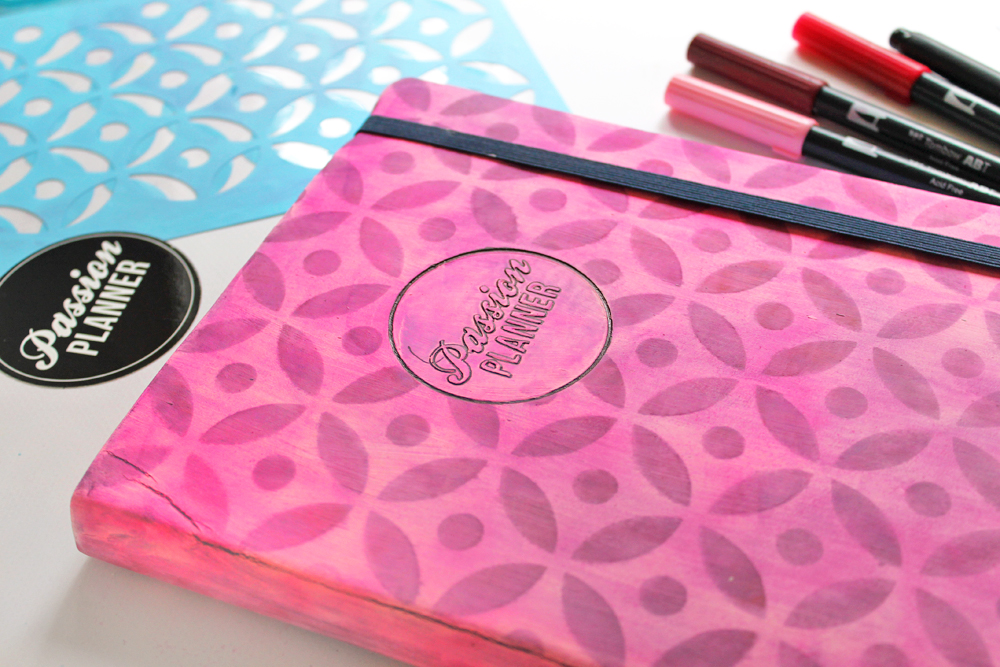 The Passion Planner comes with such a soft faux leather cover that I was almost sad to paint over it, but I really wanted something customized and I love the outcome! Now you can customize your planner to your favorite colors and patterns with a mixed media planner cover!
You can learn more about the Passion Planner here. 
And get inspiration for the inside of your planner with these blog posts: