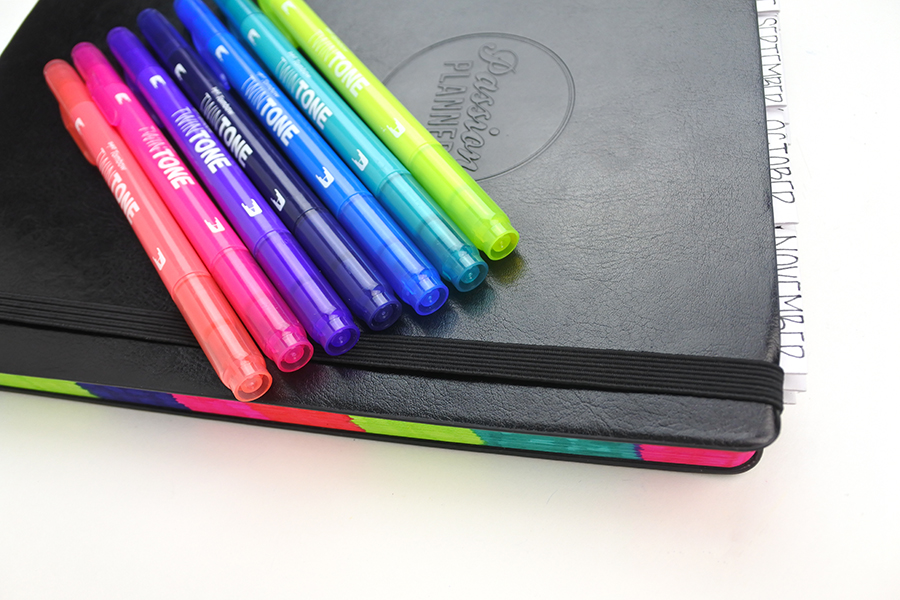 Hi friends, it's Renee with @thediyday.  If you're a planner fanatic like me, take a look at the Passion Planner. This planner is all sorts of wonderful. It's perfect design allows for organizing, defining goals, jotting down some reflections, and there's plenty of space to journal or doodle. Because I love coloring and personalizing just about everything, take a look at my 3 affordable ways to decorate a planner.
Supplies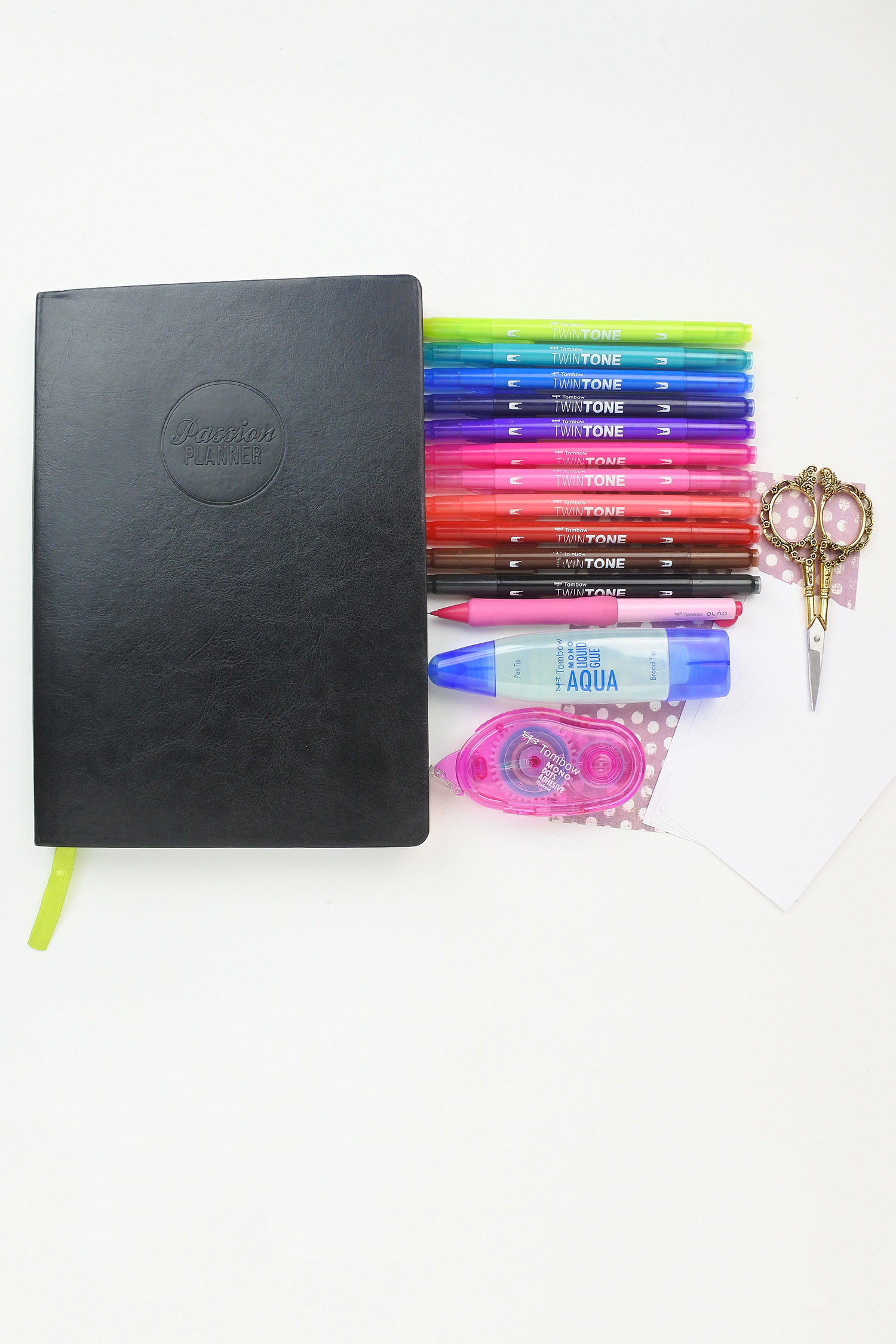 Step One – Create Monthly Tabs
First, cut the heavy cardstock (heavy = durable) into (12) 1.5 inch squares. After folding each square in half, with a Tombow Olno pencil, write the month closest to the center fold. Then, write over the pencil letters with a Tombow TwinTone Marker. Continue this process with each month.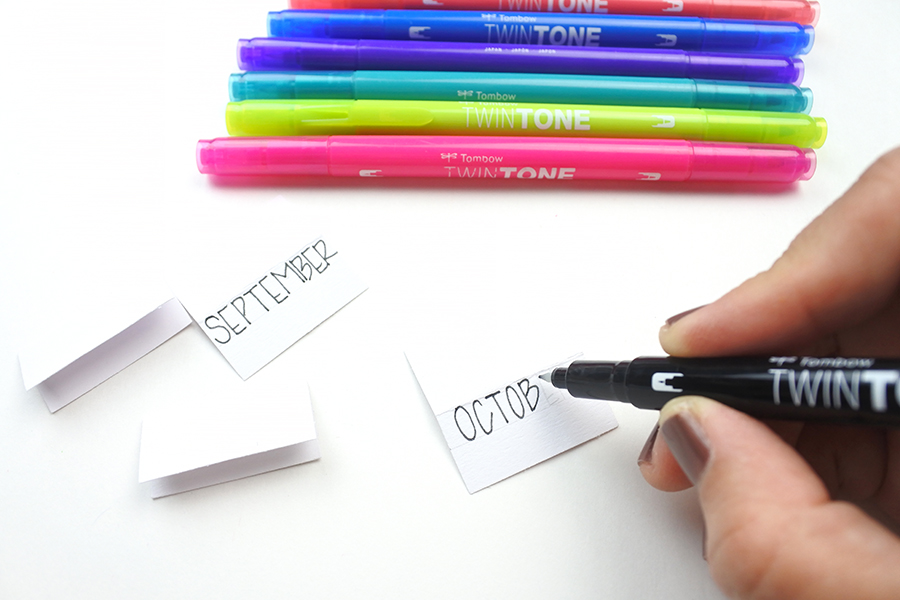 For additional color and decoration, doodle on each of the tabs with the TwinTone Markers.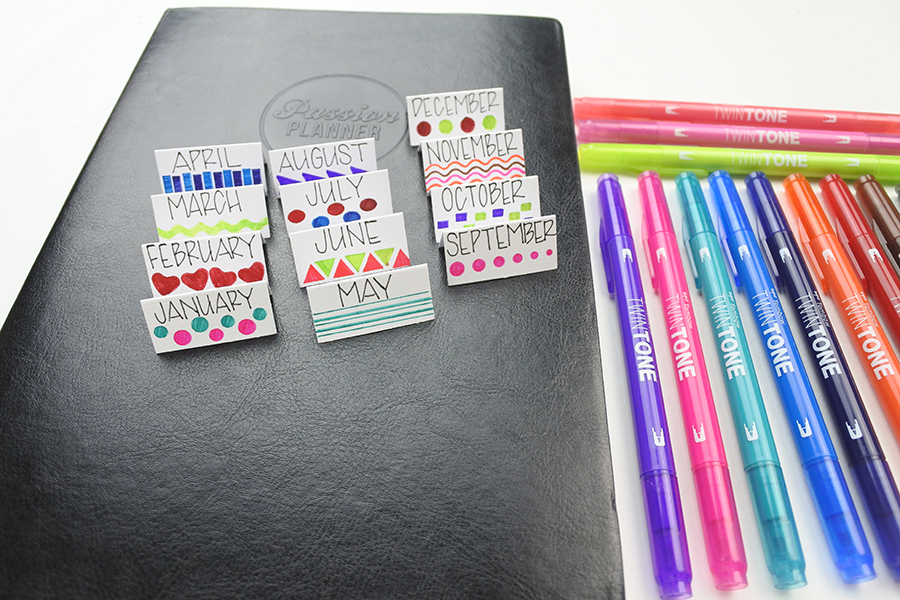 Finally, add Tombow Mono Adhesive Dots to the insides of the folded squares and place each with their respective months.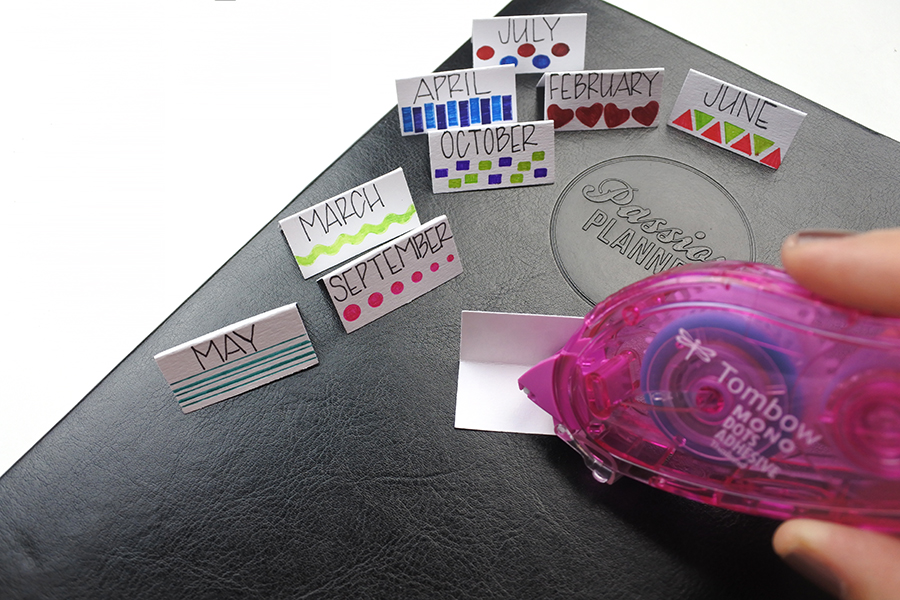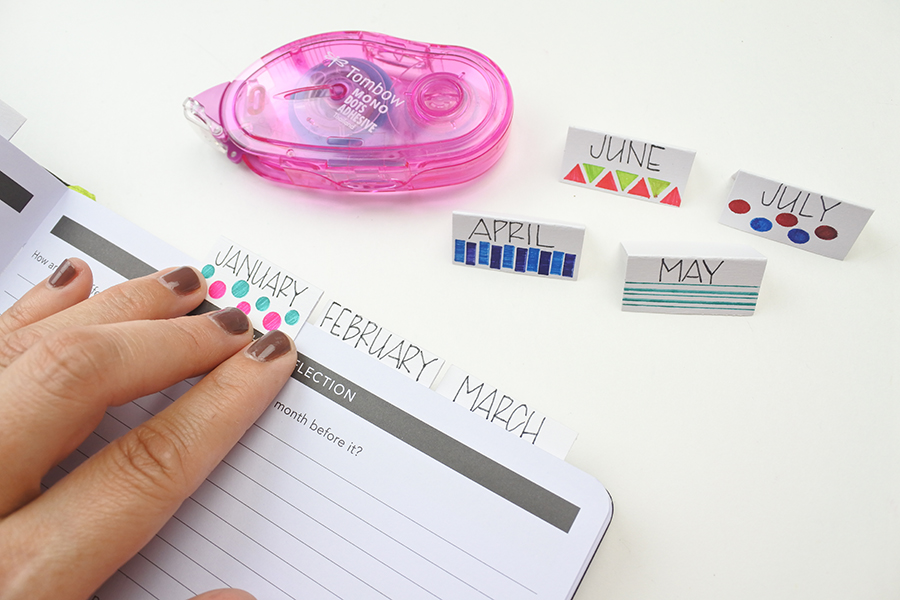 Step Two – Color the Edges
Another affordable way to decorate a planner is to color or doodle the edges of the paper. This technique is easy and can be done in one or several colors. Hold the book tightly with one hand and with the other, color or doodle the edges with the TwinTone Markers.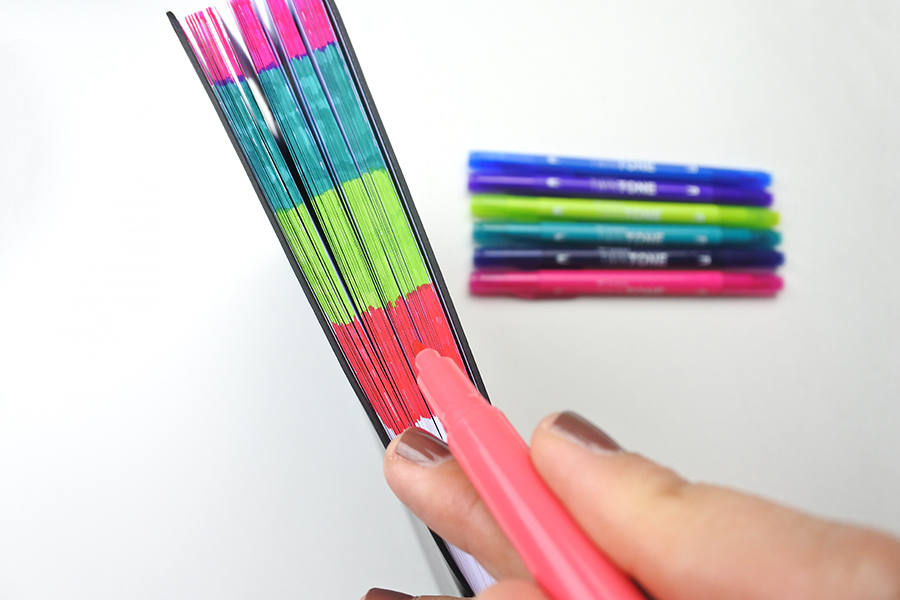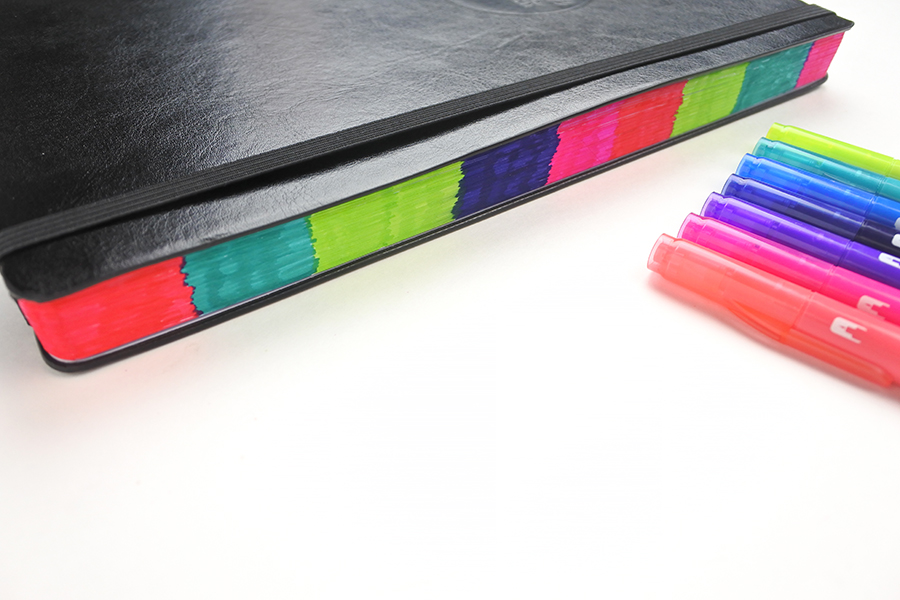 Step Three – Add a Pocket
In the back of the Passion Planner there's an accordion pocket for all sorts of keepsakes. Because pockets are always useful, create a pocket in the front of the planner.
With a pencil and cardstock or heavy scrapbook paper, trace the rounded edge of a Passion Planner page.  With scissors, cut the shape.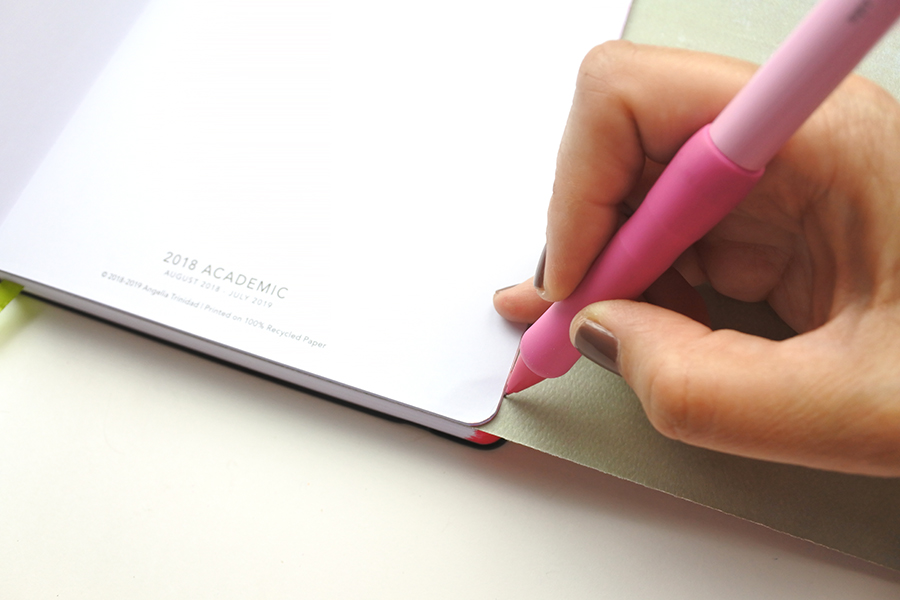 Then, add a thin amount of Tombow Mono Aqua Liquid Glue to the left, right, and bottom edges of the paper and adhere it to the inside of the front cover.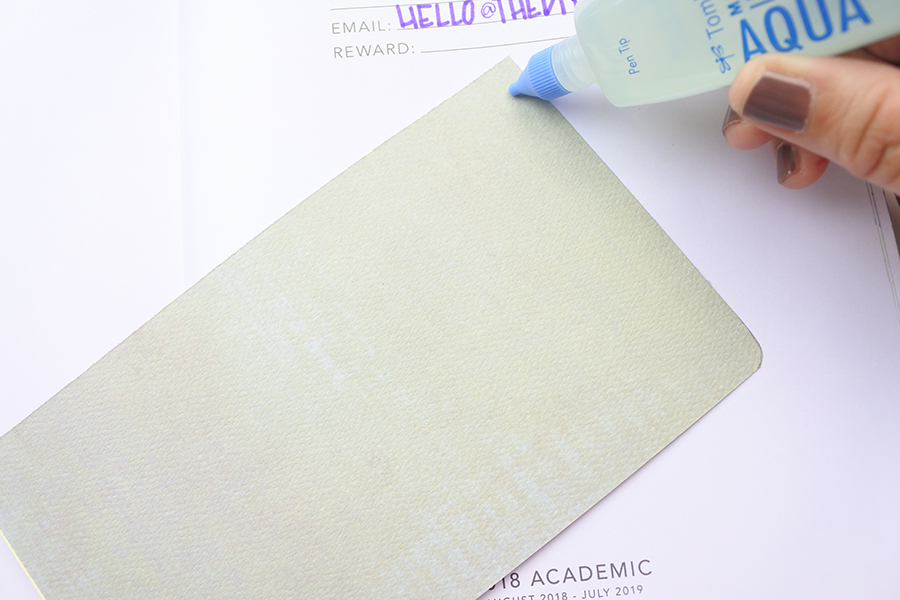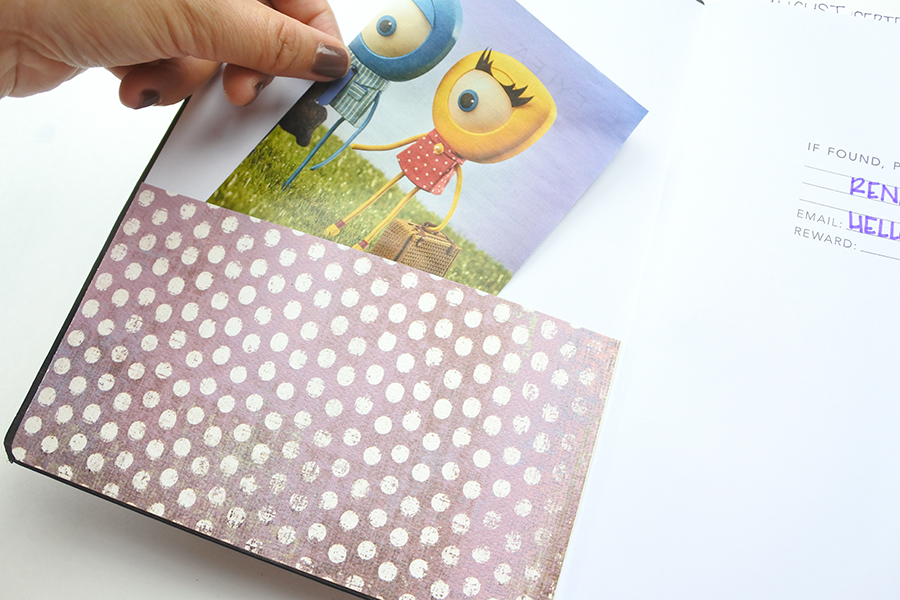 I hope you enjoy these 3 affordable ways to decorate a planner.  How will you personalize and decorate yours?
Happy planning!
Renee Day