Hi Tombow fans! This Jennie and I am in love with the NEW Tombow Fudenosuke Colors Brush Pens! Today I am sharing  10 Fall color combos to create with the Tombow Fudenosuke Colors Brush Pens and Tombow Dual Brush Pens!
Supplies:
Marker Paper Pad
Tombow XL Blending Palette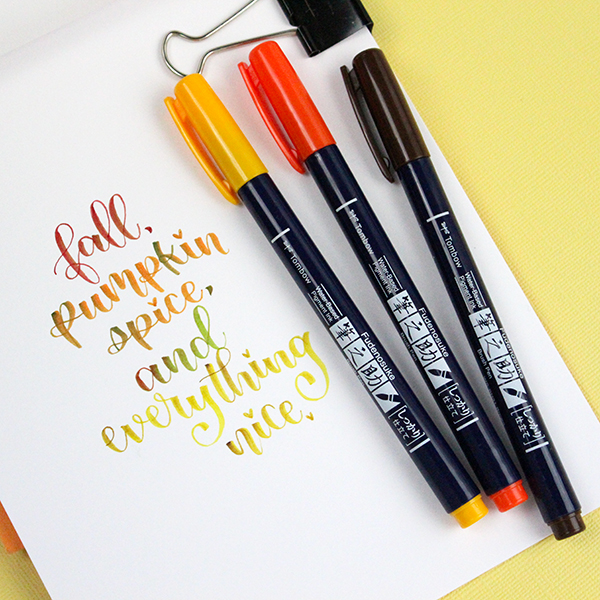 Step One:
To blend colors, scribble a darker color of Tombow Dual Brush Pens on the Tombow XL Blending Palette.
Step Two:
Pick up the color using a lighter color of Tombow Fudenosuke Colors Brush Pens.
Step Three:
Write!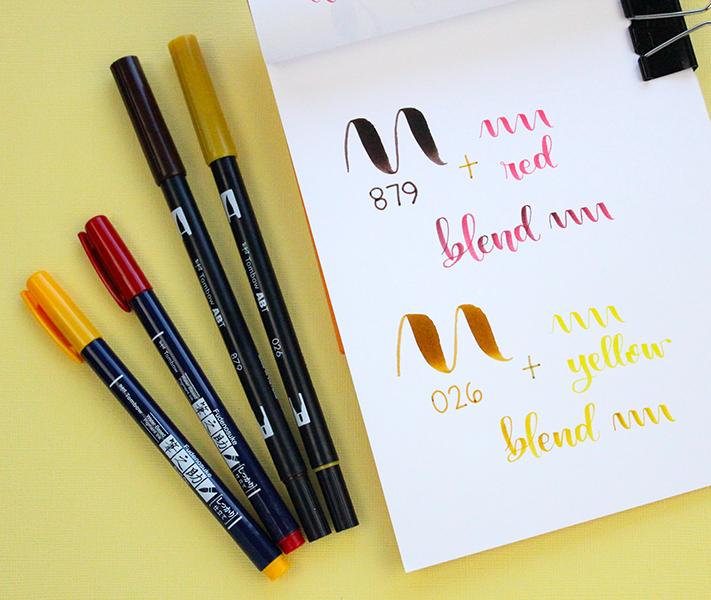 Use contrast to create a great blending effect. Choose colors that are very light and very dark. You can choose colors that are in the same family. For example, to make orange you use red and yellow. I used a very deep red with the orange and green with the yellow.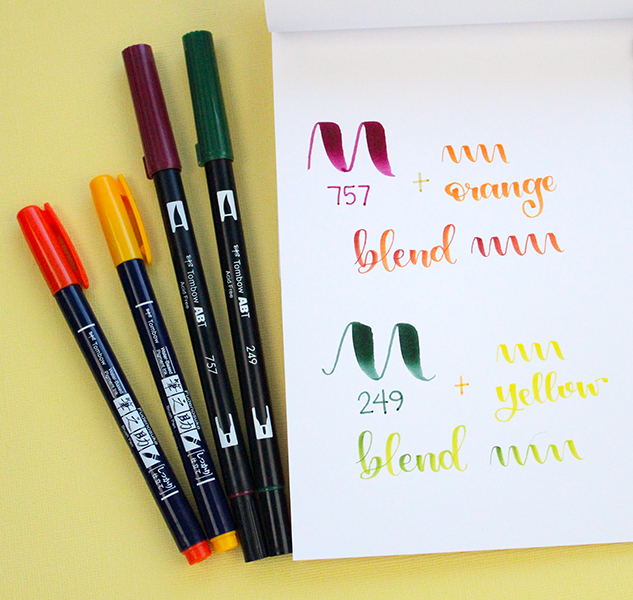 Blending with black is always a win! Nothing creates amazing contrast like black!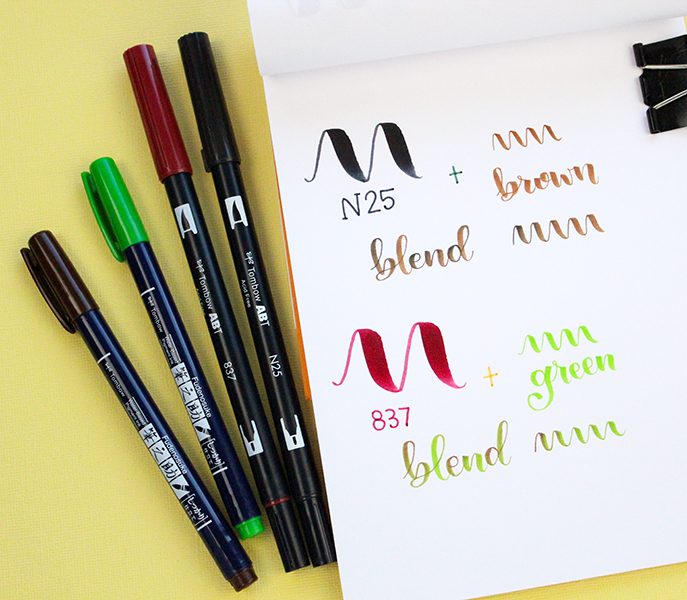 These 4 colors are the perfect fall combo! You can also use these color combos without blending, on the same lettering piece to create interest!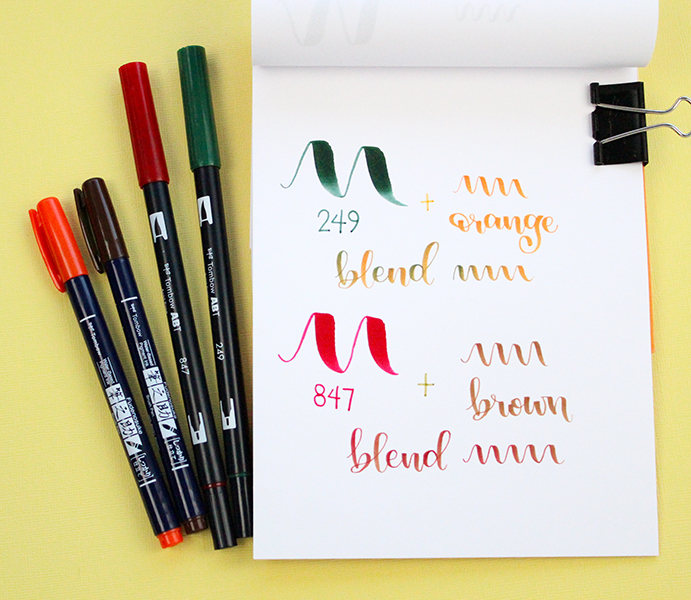 I didn't realize these color combo looked holiday-inspired until I saw this photo but these colors are also fall-ish. So let's call them transition colors! They are also opposites on the color wheel so they create brown.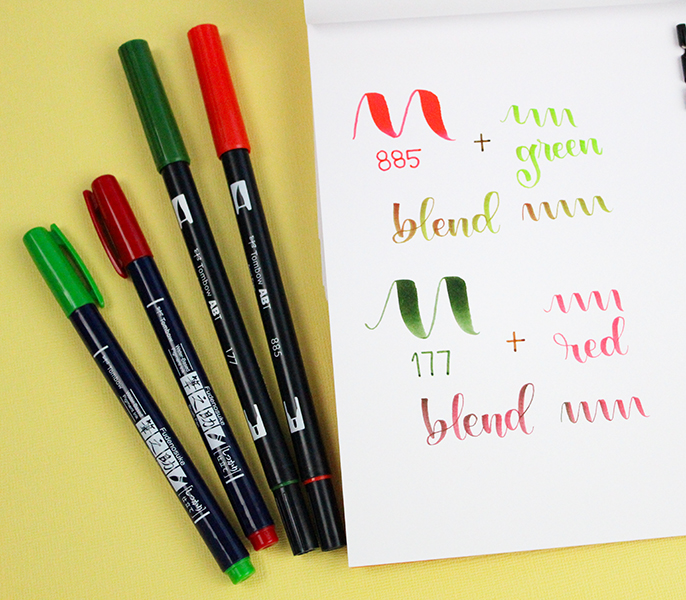 Since I always carry small pads, I prefer the Tombow Fudenosuke Brush Pens – which are perfect for smaller pads. I was so incredibly happy to see these in color because now the possibilities are endless!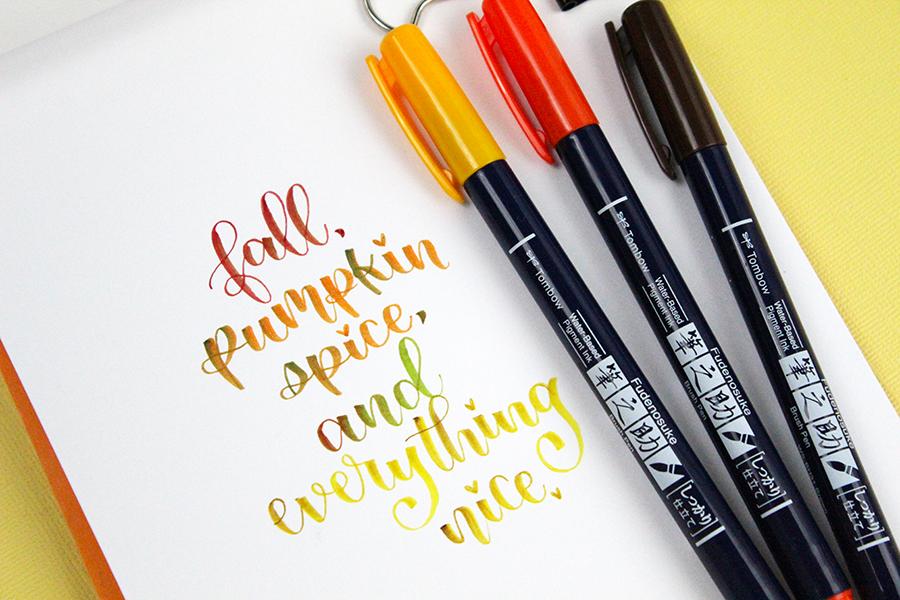 I hope these Fall color combos to blend helped the lettering newbies and maybe even the pros! If you need more inspiration on color combos to blend check out this little post I wrote a while ago! Take Care!