Hello hello! Jessica from BrownPaperBunny here to show you how to draw a fall wreath in jewel tones. While I love the colors of changing leaves at this time of year I thought it would be fun to branch out (pun intended) and try some brighter jewel tones that are a little less associated with fall. This wreath is super easy to draw and looks great on cards, your art journal, or in your planner. Here's what you'll need to get started.
Supplies: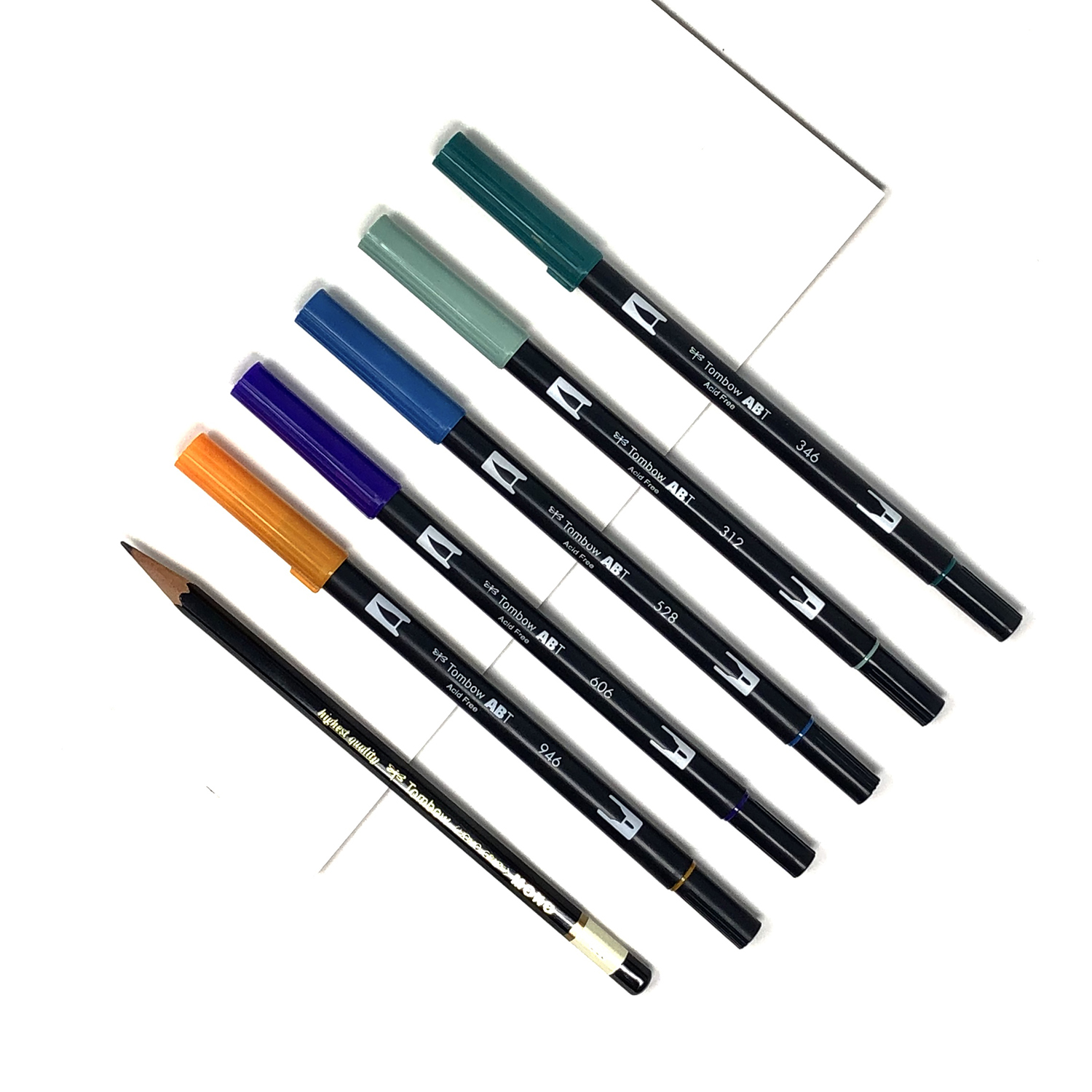 Step 1: Sketch Your Wreath in Pencil
The first step is to sketch out your wreath, using a pencil. I chose a 4H MONO Drawing Pencil because it is super light. You can sketch in some flowers, leaves, and fruit at this stage, or just draw the basic circle you plan to follow.
Step 2: Create a Soft First Layer
Next you're going to use your lighter colors to draw in some lose branch shapes around the wreath. These are going to end up being your background branches to add depth to your drawing.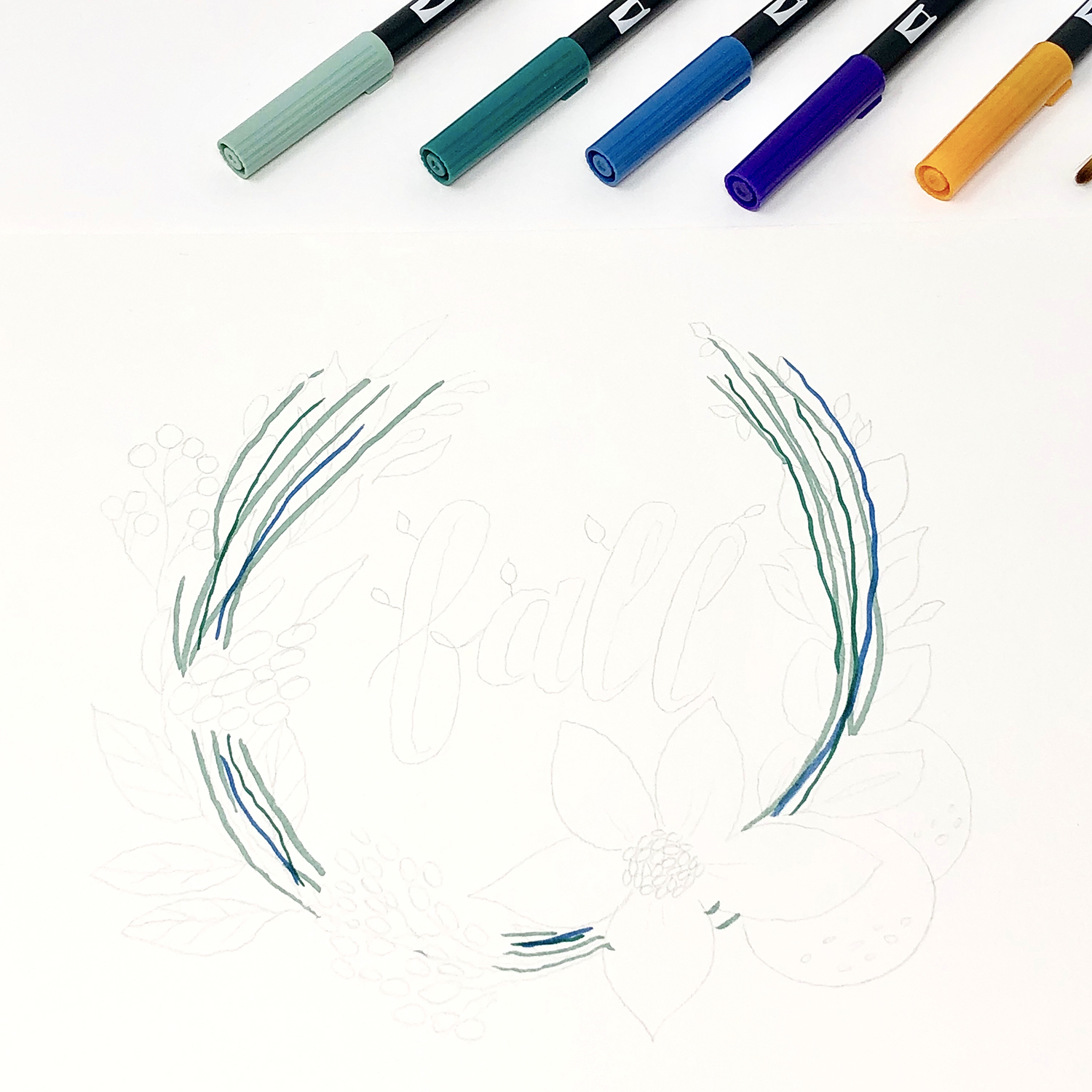 Go over them with a wet paintbrush to soften them and blend the ink together a little.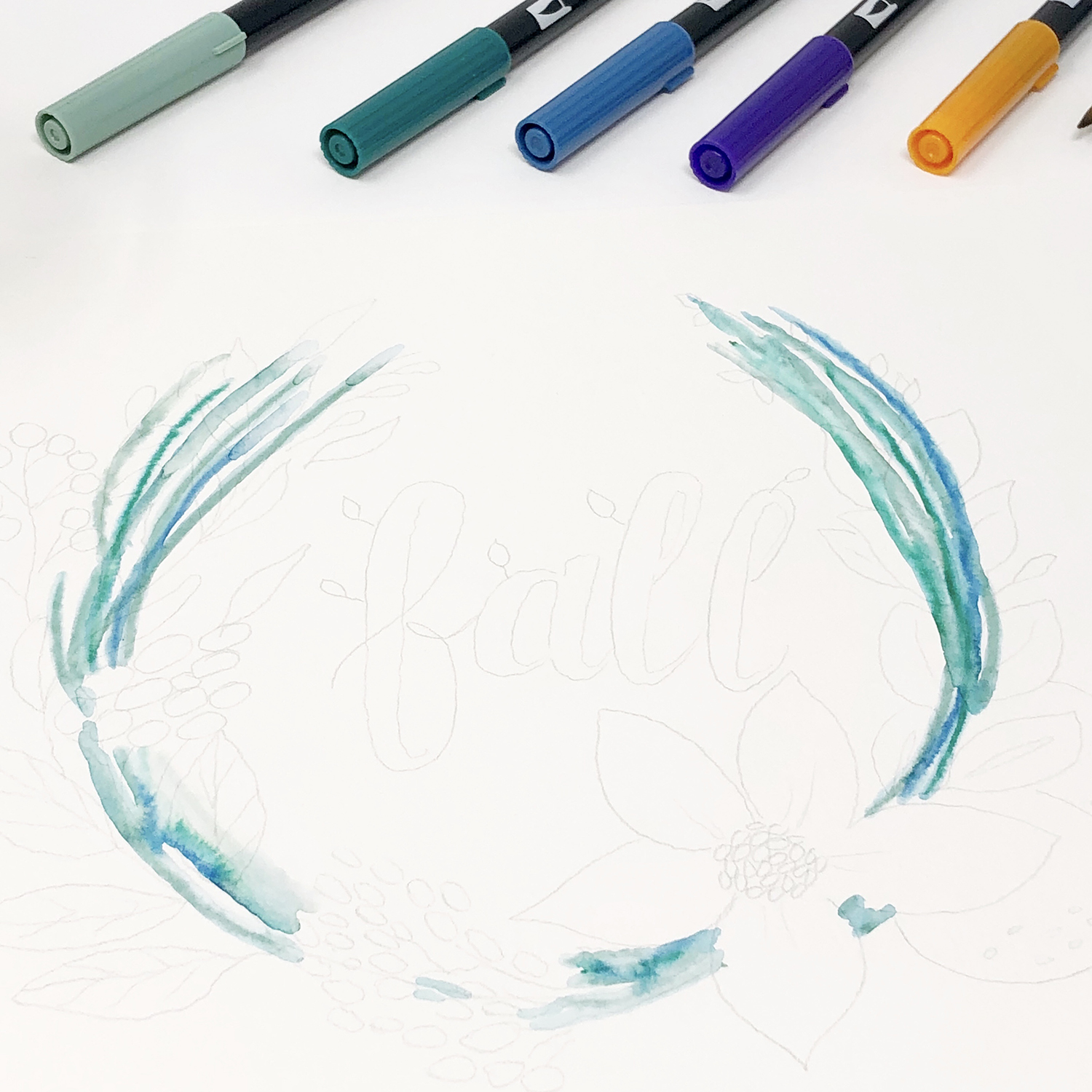 Step 3: Add Your Largest Leaves and Shapes
Once your background branches are dry, it's time to start adding your larger shapes. These can be flowers, large leaves, fruit etc. If you want to have a watercolor-look you can use your wet paintbrush to go over these shapes as well, to blend your marker strokes together. To see how I do this, watch the time-lapse video at the end of this blog post.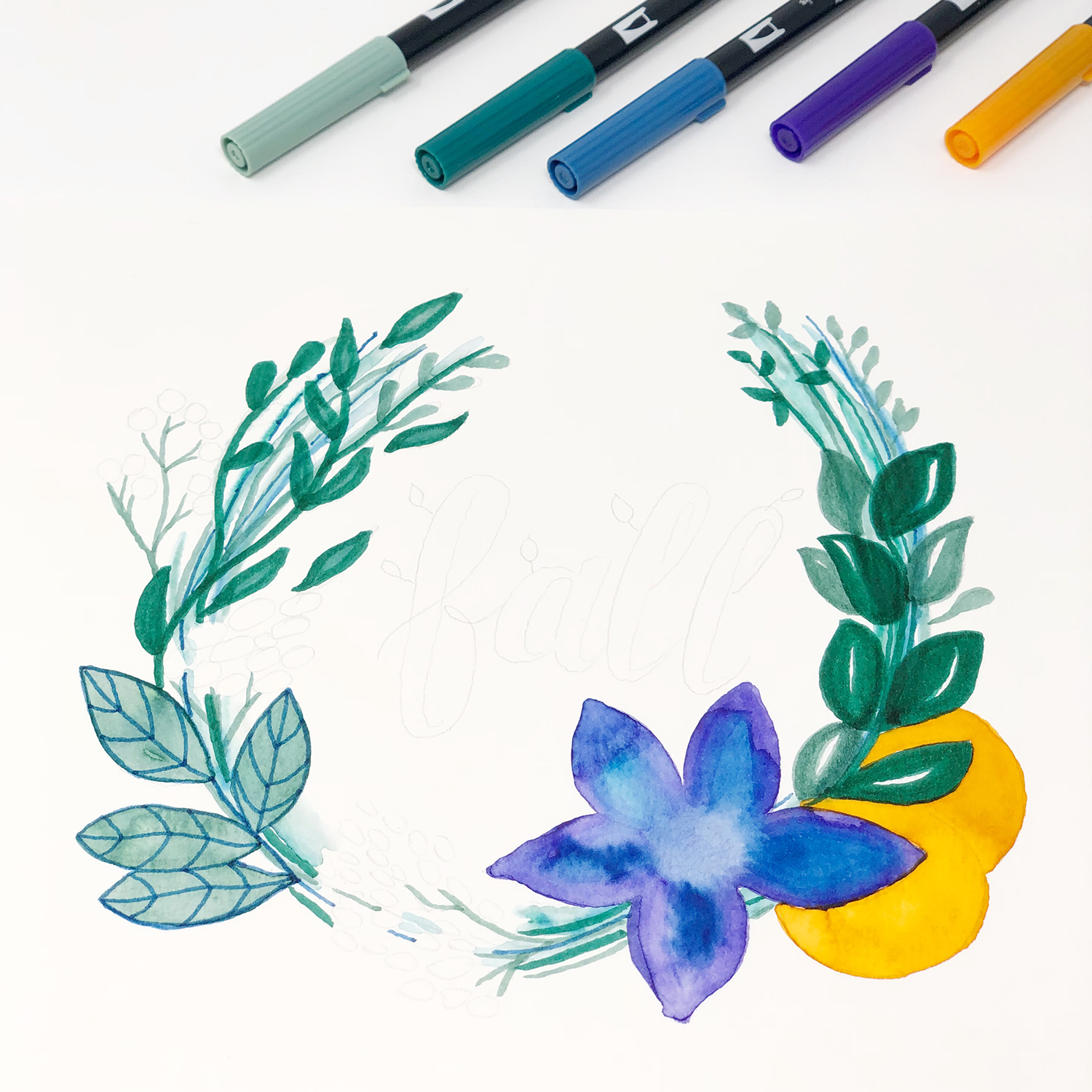 Step 4: Creating Details
Once everything is dry it's time to go back in and add more details. You can use the brush or the fine tip of your Dual Brush Pens to create more leaves, branches, add detail to your flowers etc.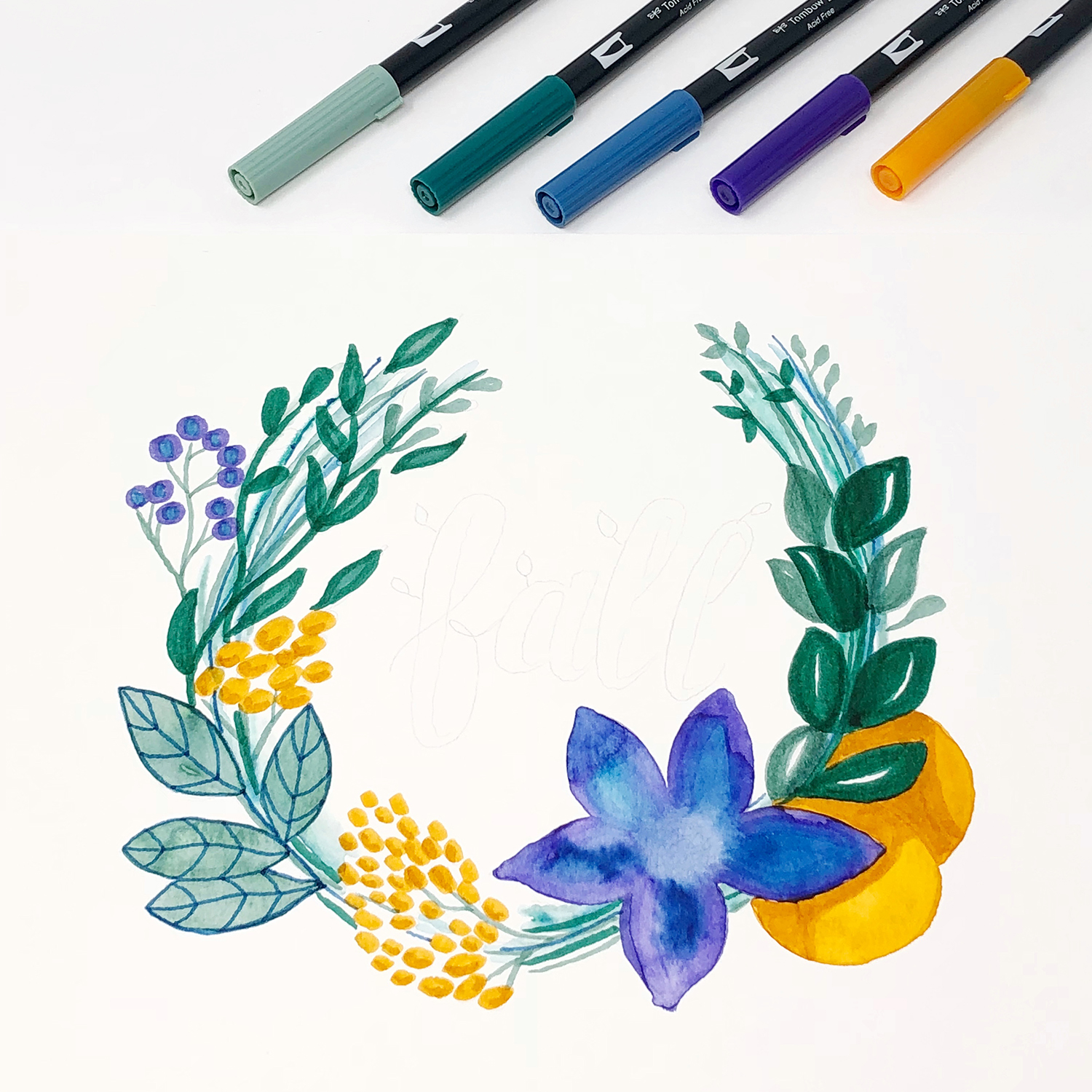 Step 5: Lettering
The final step is to add some lettering to the middle of your wreath. You could simply write the word 'Fall' like I did, or add your favorite quote, someone's name, or a holiday greeting.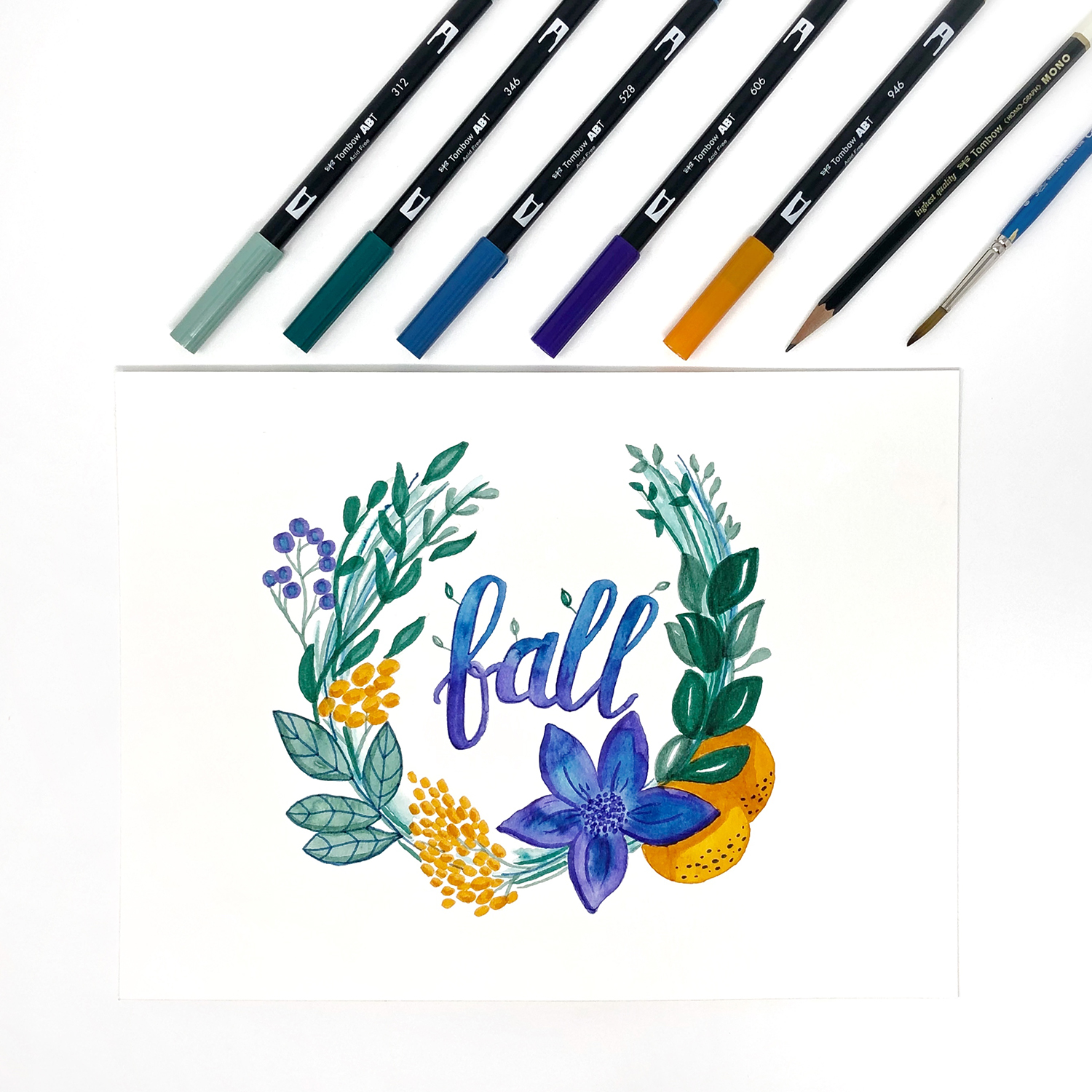 Watch the video below to see how this wreath all came together. And share your own wreath on social media! Tag @TombowUSA and @BrownPaperBunny so we can see!