Hey Tombow and Instant Pot fans! It's Mandy from @a_heartened_calling and today I'm showing you how to make cooking with one of your favorite kitchen appliances even easier by creating a color coded Instant Pot Cheat Sheet! Are you like me and can never remember how long to cook all your favorite foods in the Instant Pot? Having all that information in one place can come in really handy and help make cooking a breeze.  To help with that, I'm showing you a fun and creative way to create your own vibrant color coded Instant Pot Cheat Sheet. I'll be using Tombow's new Rainbow TwinTone Marker Set to make this cheat sheet bright and fun. They have such vibrant colors, don't bleed through most papers, and have a bullet and extra fine tip, making them perfect for this project!
Let's gather our materials and learn how to make an Instant Pot Cheat Sheet:
MATERIALS
Dot Grid Paper, 8.5″ x 11″ (or very similar size)
Ruler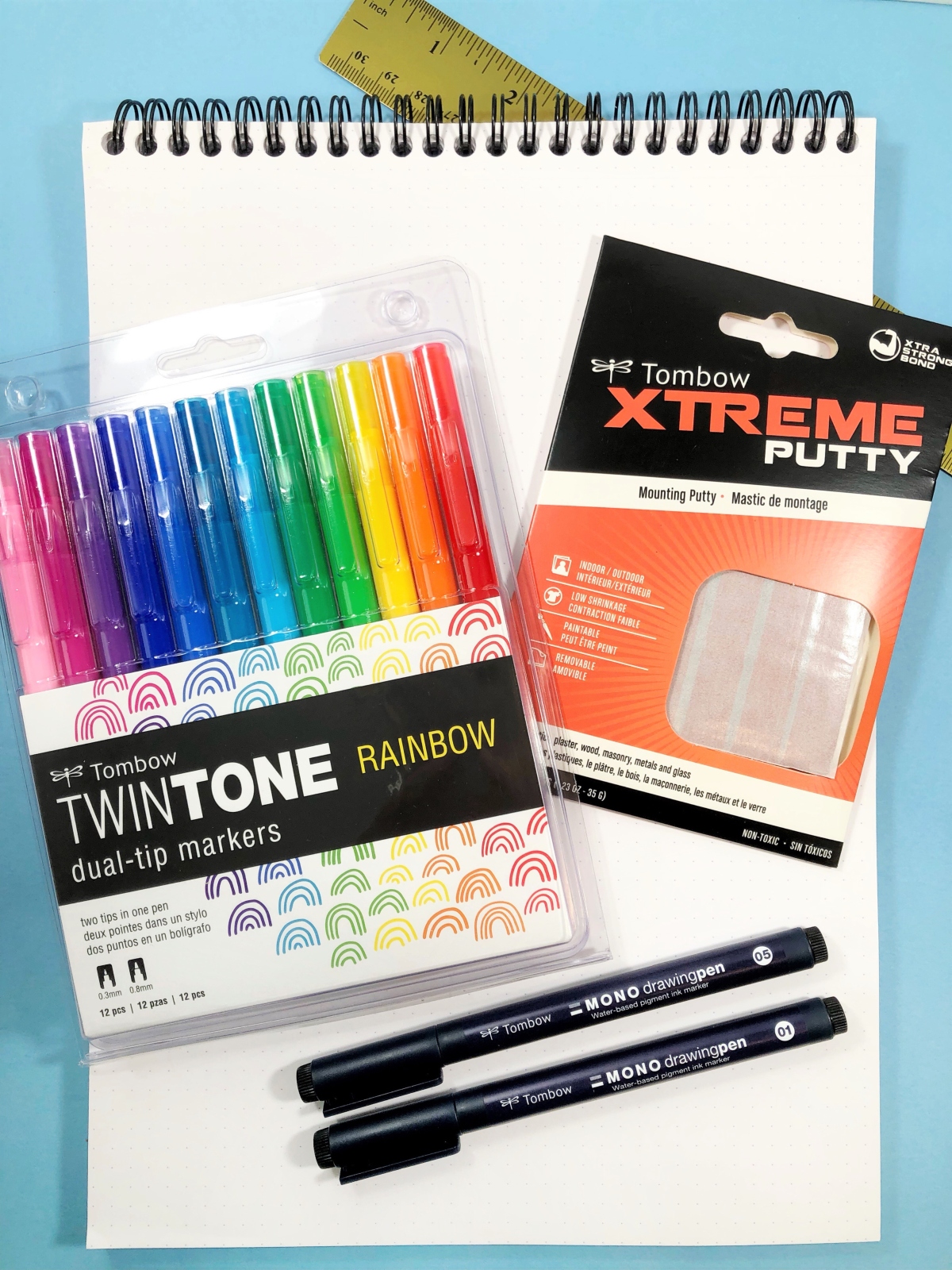 STEP 1
Figure out how many food items/categories you'll have first for your most cooked foods. This will give you an idea of how many rows you'll need for your boxes. On my chart, I have 3 foods for grains, 9 for veggies, and 3 for meats.  On the dot grid paper, mark out your rows and 4 columns for your first category with the MONO Drawing Pen 05.  Whatever number of foods you have for each category, add 2 extra rows to your box to make room for a banner. Using the MONO Drawing Pen 05, draw out your lines with your ruler to create the box and columns. Then add a square banner to the top left corner.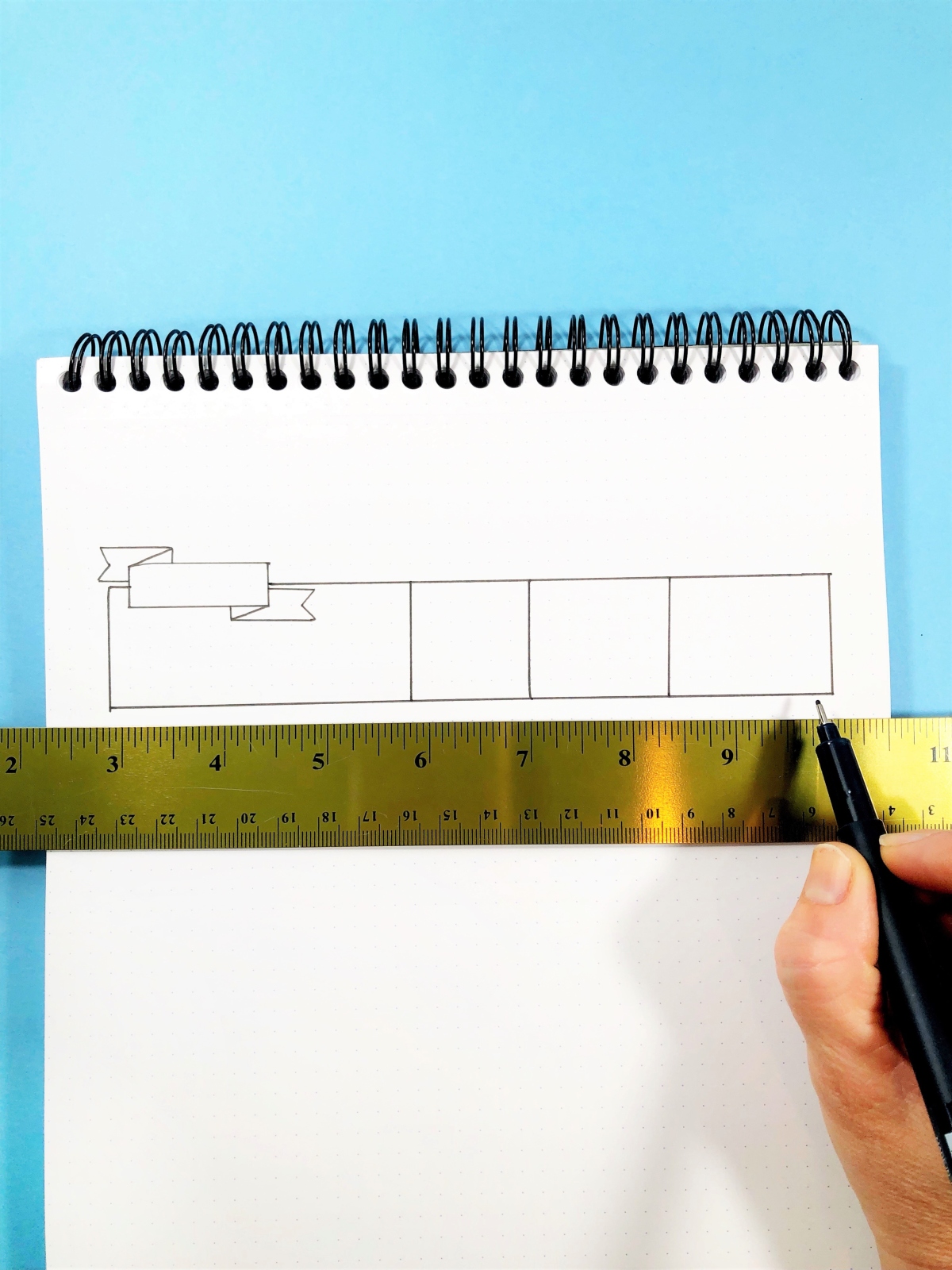 STEP 2
Using the MONO Drawing Pen 05, write out Liquid, Time and Release in each column. Next, write out your category name inside the banner. To finish the banner, add some floral doodles to your banner using the MONO Drawing Pen 01. The smaller tip on this pen will help create finer details.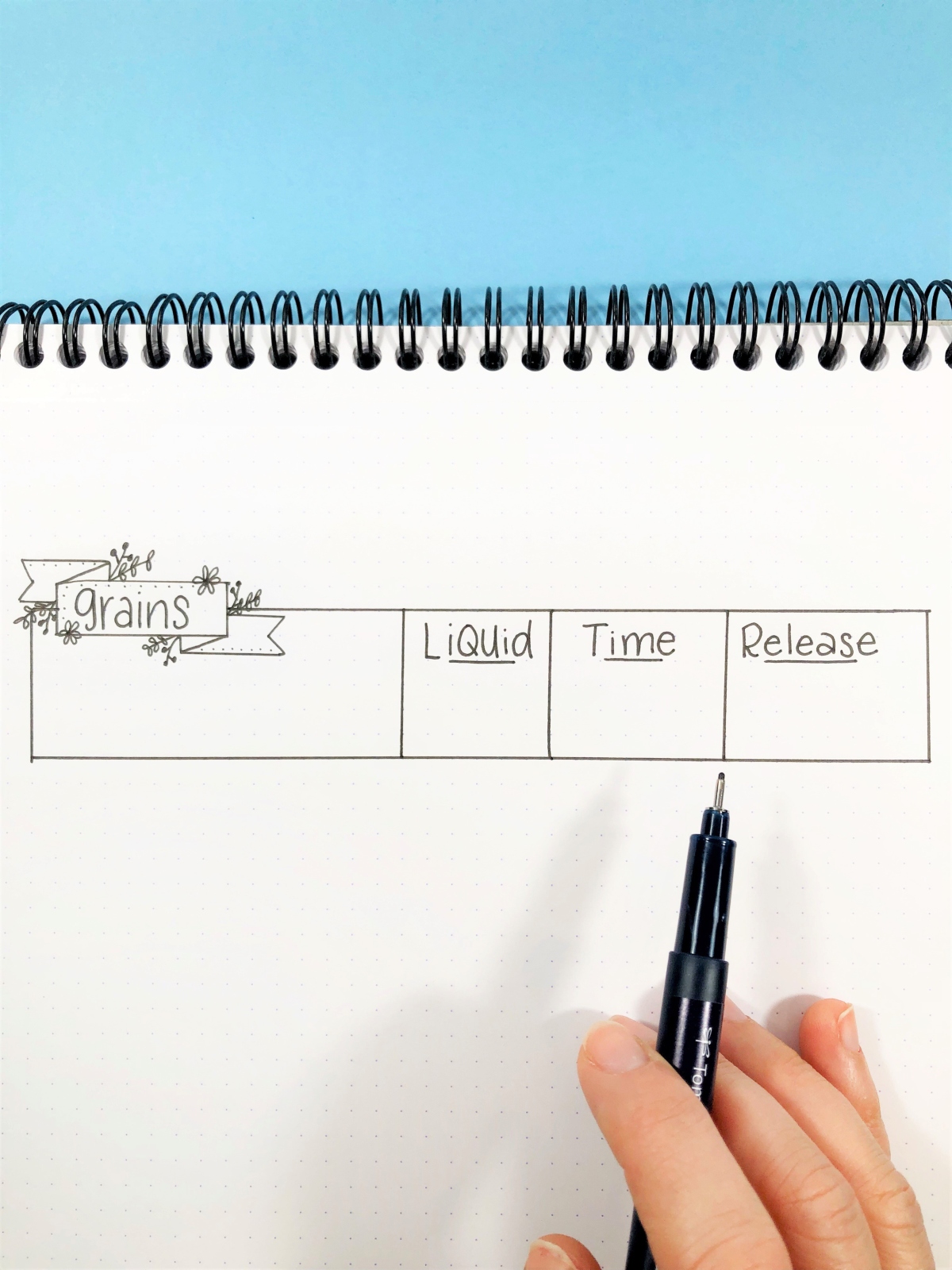 STEP 3
Repeat and create new boxes and banners for each category you need using the MONO Drawing Pen 05 and 01.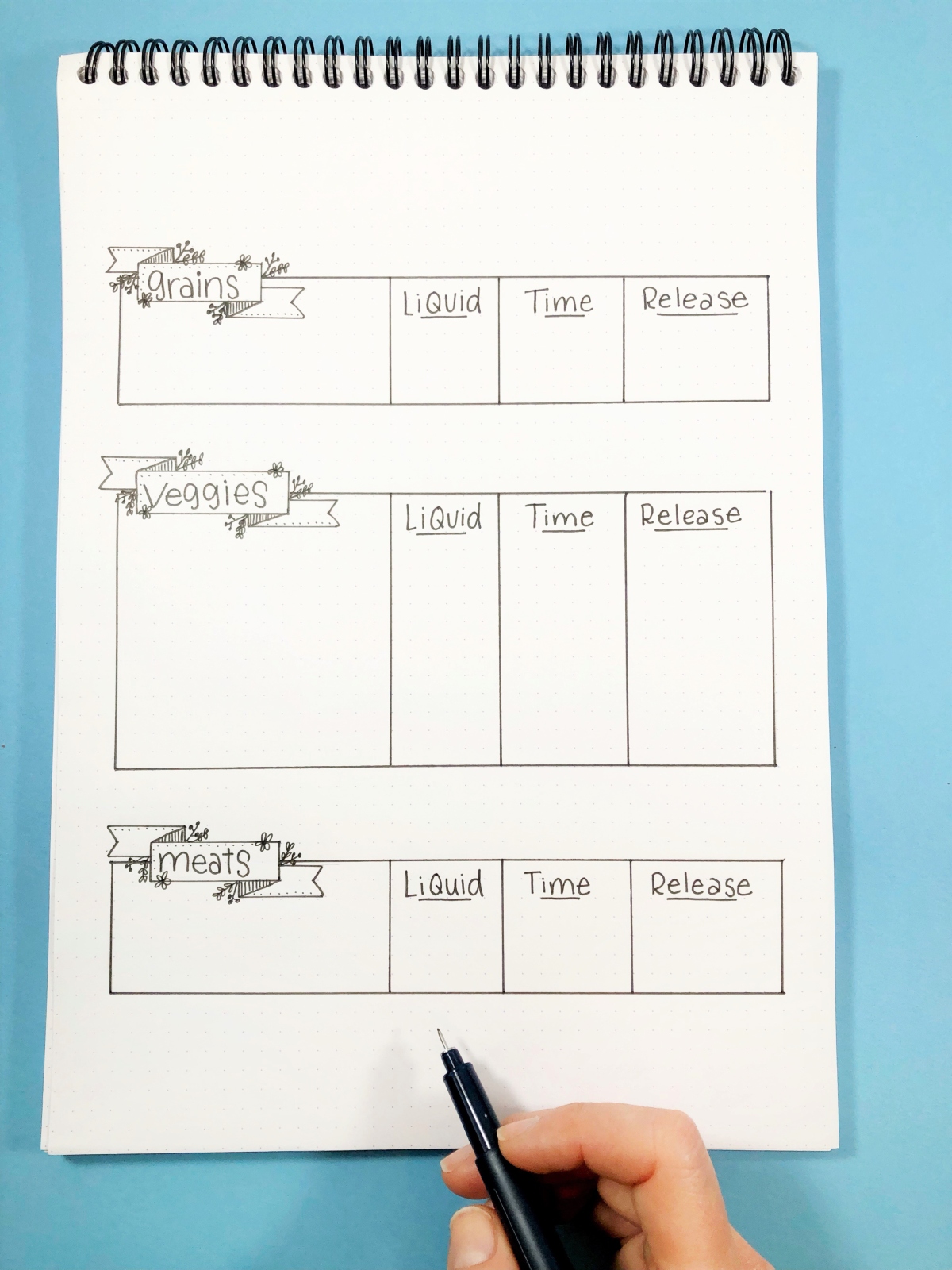 STEP 4
Arrange the Rainbow TwinTone Markers by purple, blues, greens, yellow, orange, red and pinks. Start with the purple TwinTone marker and write in the first food in your box using the bullet tip. Use the extra-fine tip for any small details you may want to include. Next fill in the liquid amounts and times for that food item in the same color. This makes it easy for your eye to go from left to right and stay on the same line. Next, repeat with new colors for each food item until you fill in all your categories. After you have used all 12 colors, repeat the pattern of colors. Then to finish, use the MONO Drawing Pen 05 and write out Instant Pot Cheat Sheet at the top of your paper.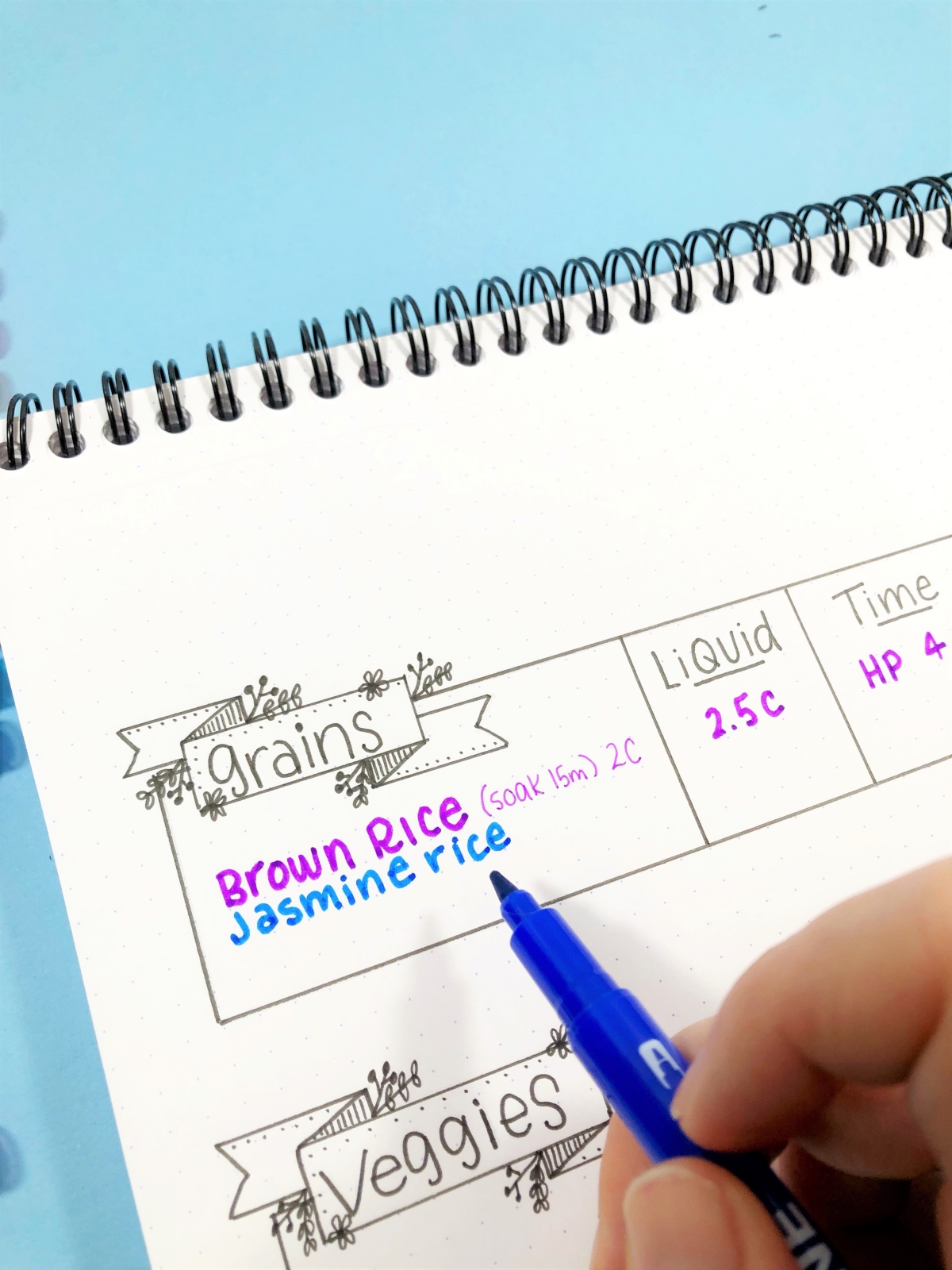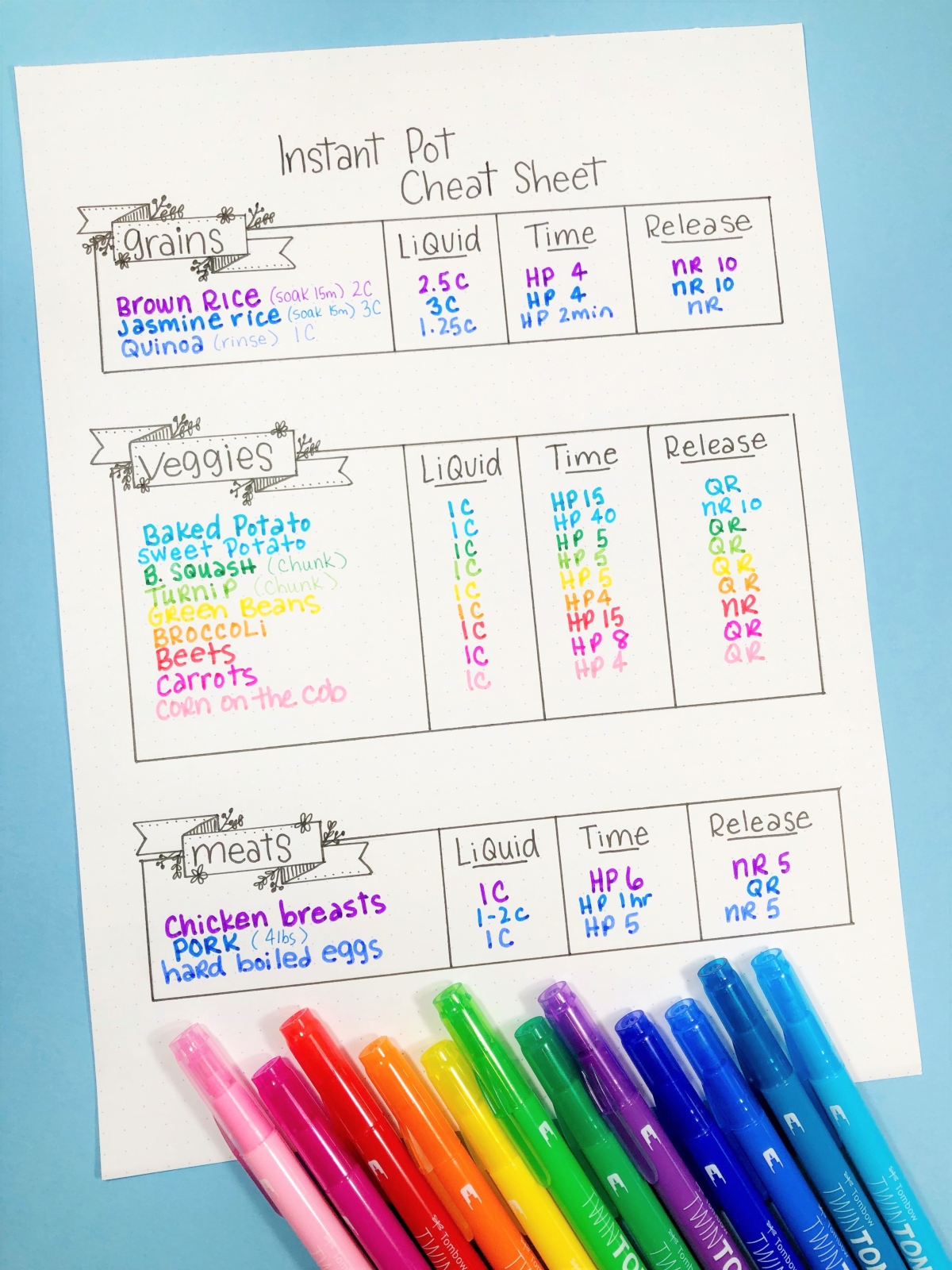 STEP 5
Take 4 small pieces of the Tombow Xtreme Mounting Putty and stick them to the back of your paper in all four corners.  Next, adhere it to the inside of your kitchen cabinet, fridge, or wall anywhere in your kitchen. I chose the inside of my cabinet so it's easily accessible, but secretly hidden!  Here's a tip: try laminating it to make it last longer!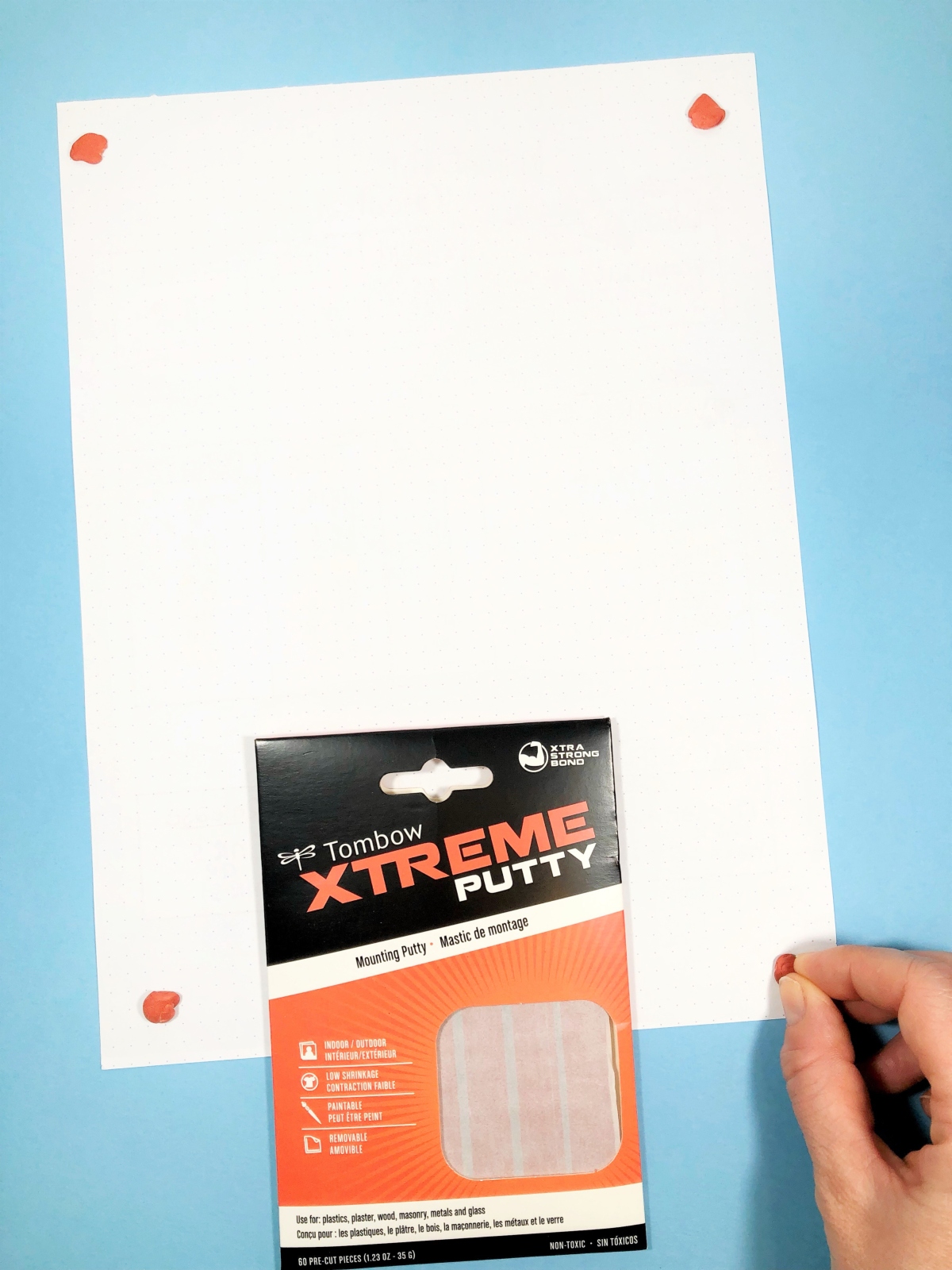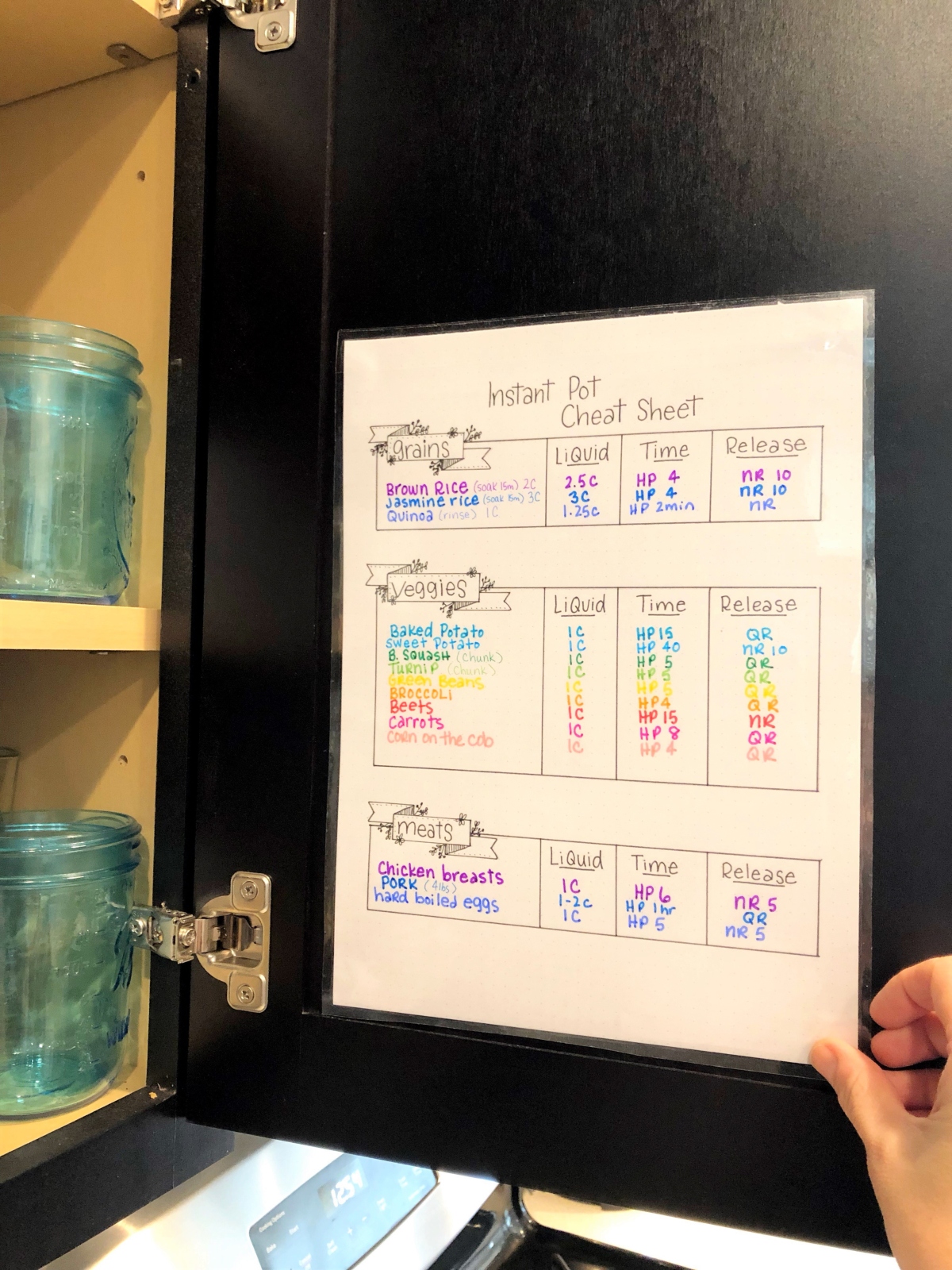 And there you have it, a vibrant color coded Instant Pot Cheat Sheet to help make things a little easier!  I hope you enjoyed this tutorial. If you create your own cheat sheet, be sure to tag us at @tombowusa and @a_heartened_calling , we would love to see your project!
If you'd love to learn other ways to use the TwinTone Markers, you can find read these blog posts here:
See you next time!
Mandy