Do you love geometric rainbow art? I do! Hey guys, I'm Katie from Studio Katie here and today I'll be showing you how to use the new Tombow TwinTone Rainbow Set to create some really cool art!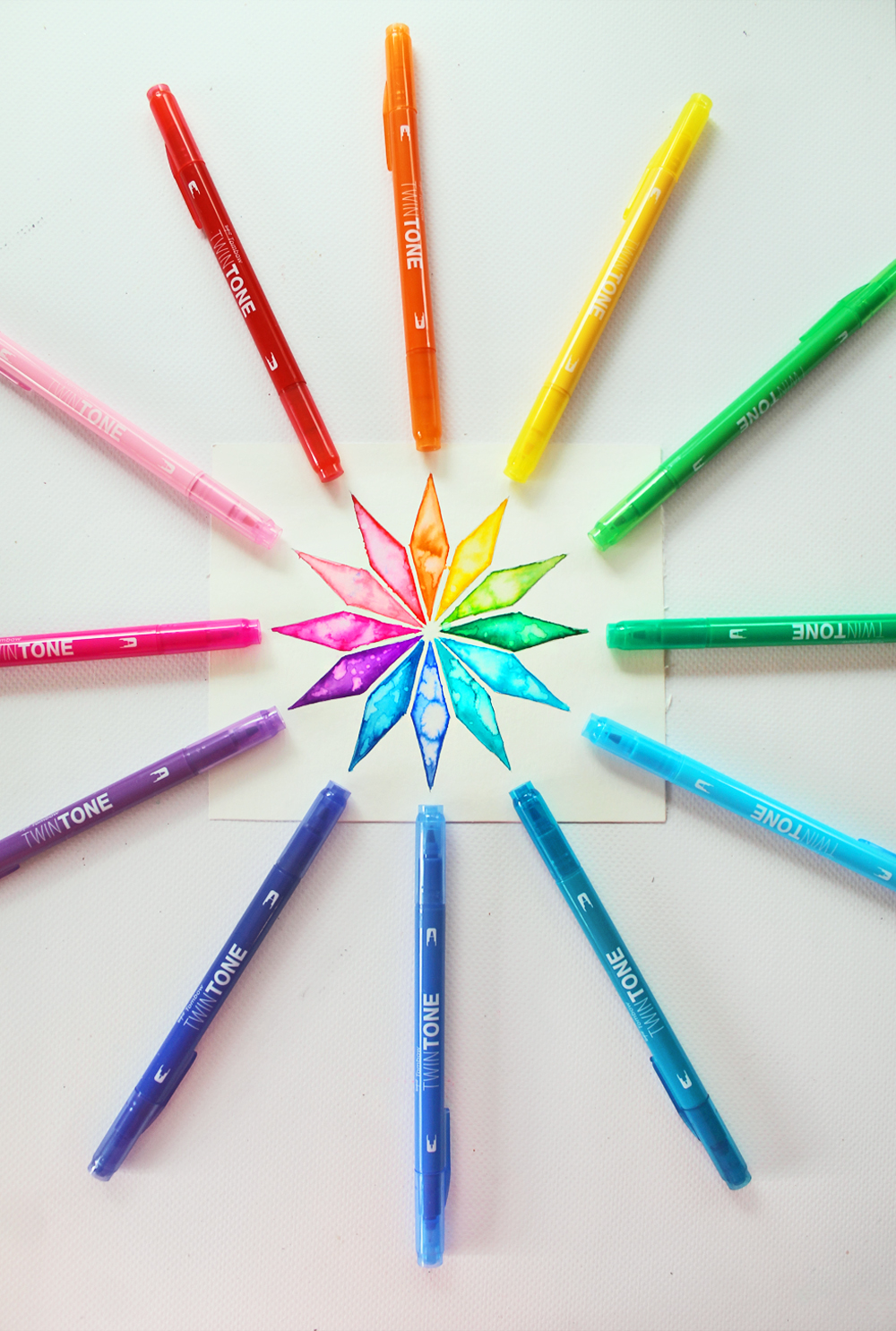 Supplies:
Watercolor Paper
Waterbrush (or paintbrush and water)
The New Color Mixing Companion Book by Josie Lewis (optional, but so inspiring!)
Cricut Bright Pad or Light Box (optional)
Let me start off by saying that these pieces are hugely inspired by the work of Josie Lewis. I love her art and I used some of the templates included in her book, The New Color Mixing Companion, to make these geometric pieces. But if you don't have her book, Josie also has the templates available to print on her website here.
Since much of her work is watercolor based, I thought it would be really fun to experiment with her techniques by using the TwinTone markers!
DIY Geometric Rainbow Art: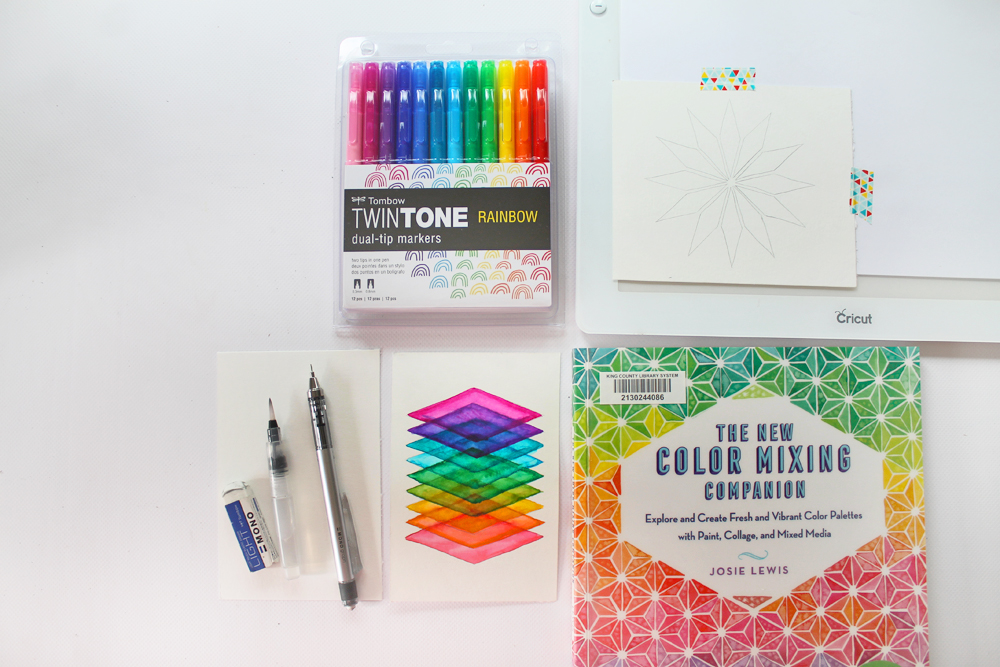 Step one:
Start off by using the MONO Graph Mechanical Pencil to lightly trace the template onto a piece of watercolor paper. The easiest way to do this is to stack the watercolor paper over the template, and place them on a light pad.
As I mentioned above in the supply list, Josie Lewis has some great geometric templates available both in her book and on her website.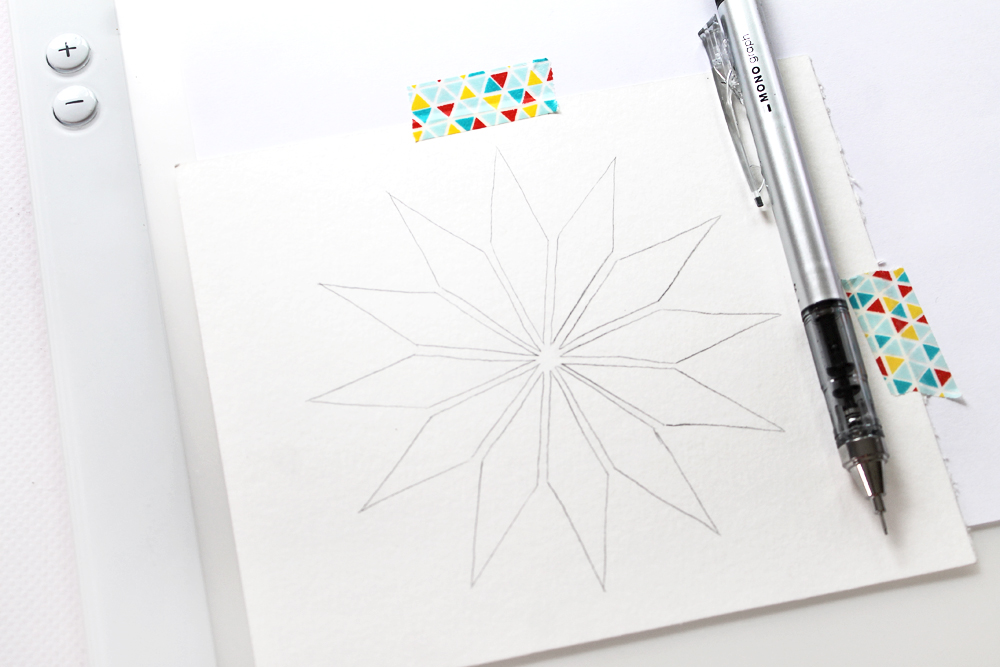 Step two:
Outline the shape with the bullet point of the TwinTone. Next brush over the section with a waterbrush. Repeat the process for each section of the design, switching colors as you go.
You want to make sure you don't touch the colors together so that they don't bleed into one another. If you have any trouble with this, Use a heat tool to speed up the drying process between each one.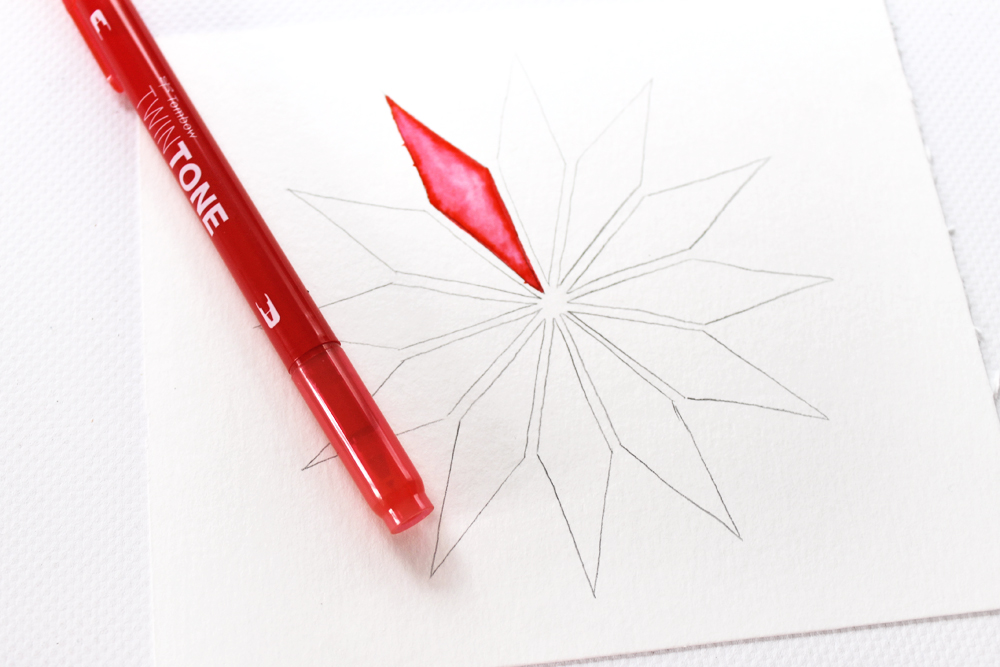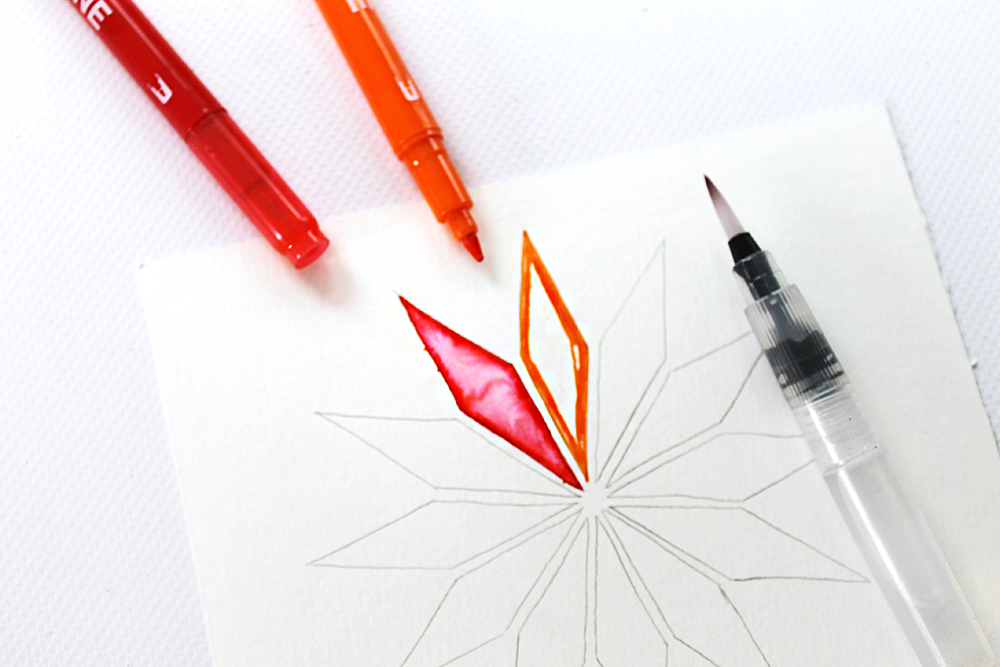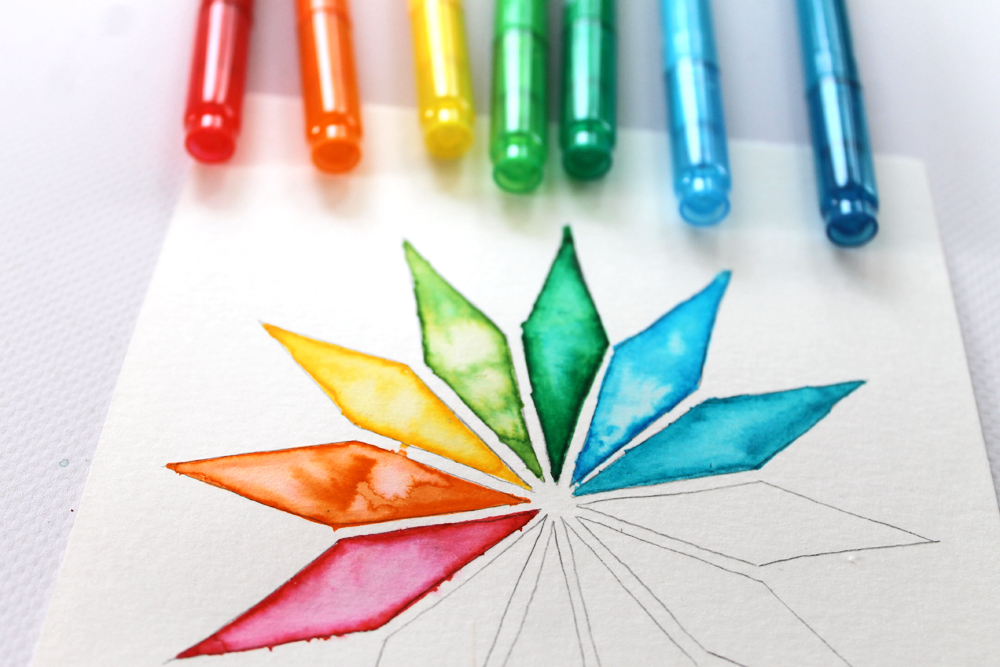 Step three:
Keep coloring until you've filled up the geometric shapes!
To get some fun colorful water blooms: Use a small paintbrush to drip clean water onto the design after your ink has begun to dry.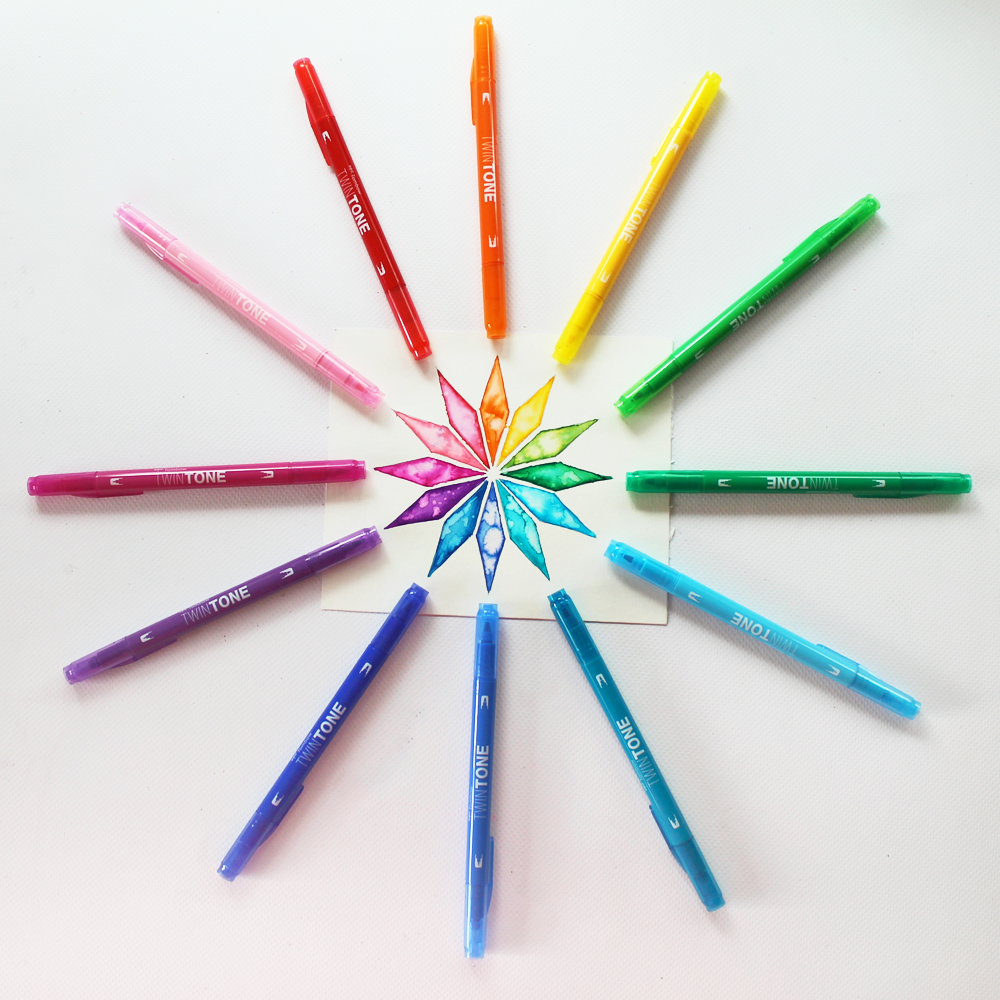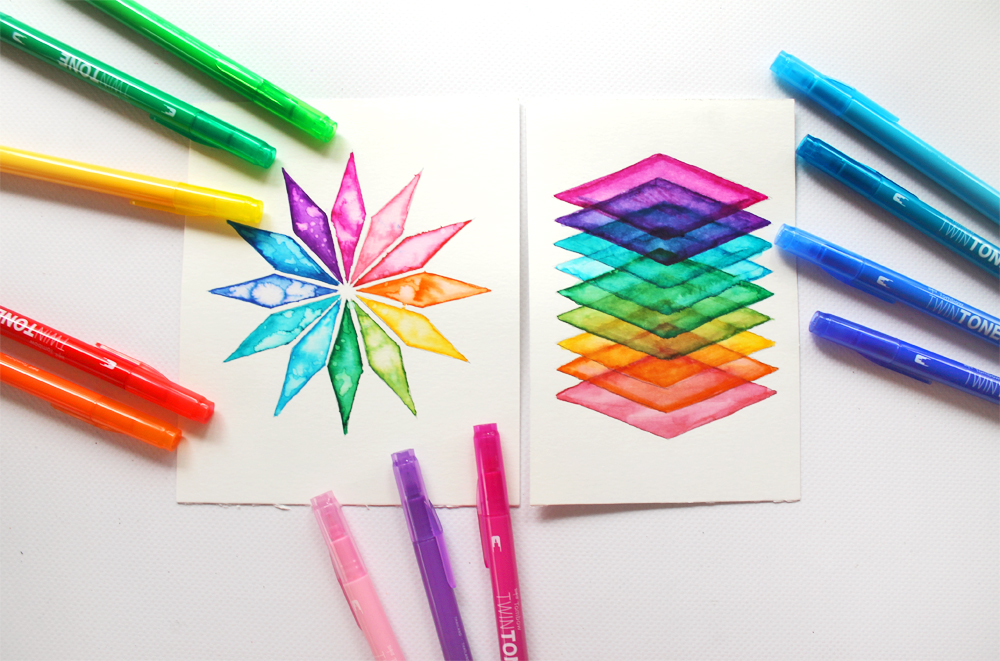 These geometric rainbow art pieces are great to just hang up on the wall, but I also made one to include in my art journal. It's so simple, just rainbow rectangles but I love how it looks! The TwinTone markers in this rainbow set are so vibrant, they make me happy!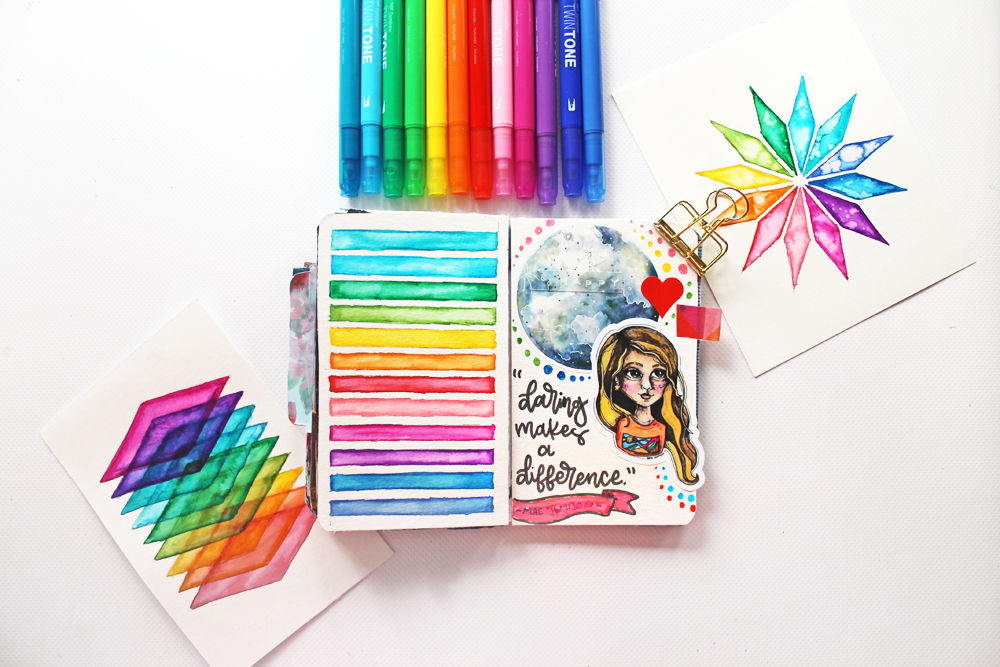 Want more rainbow projects? Check back all week for more, or check out these posts from the archive:
Rainbow Letters using Irojiten Colored Pencils