G'day! Jessica here from BrownPaperBunny to show you how to create a fun, rainbow pebble planner page using the new Tombow TwinTone Rainbow Dual-Tip Markers! Here's what you'll need to get started.
Supplies:
Planner or Notebook
Ruler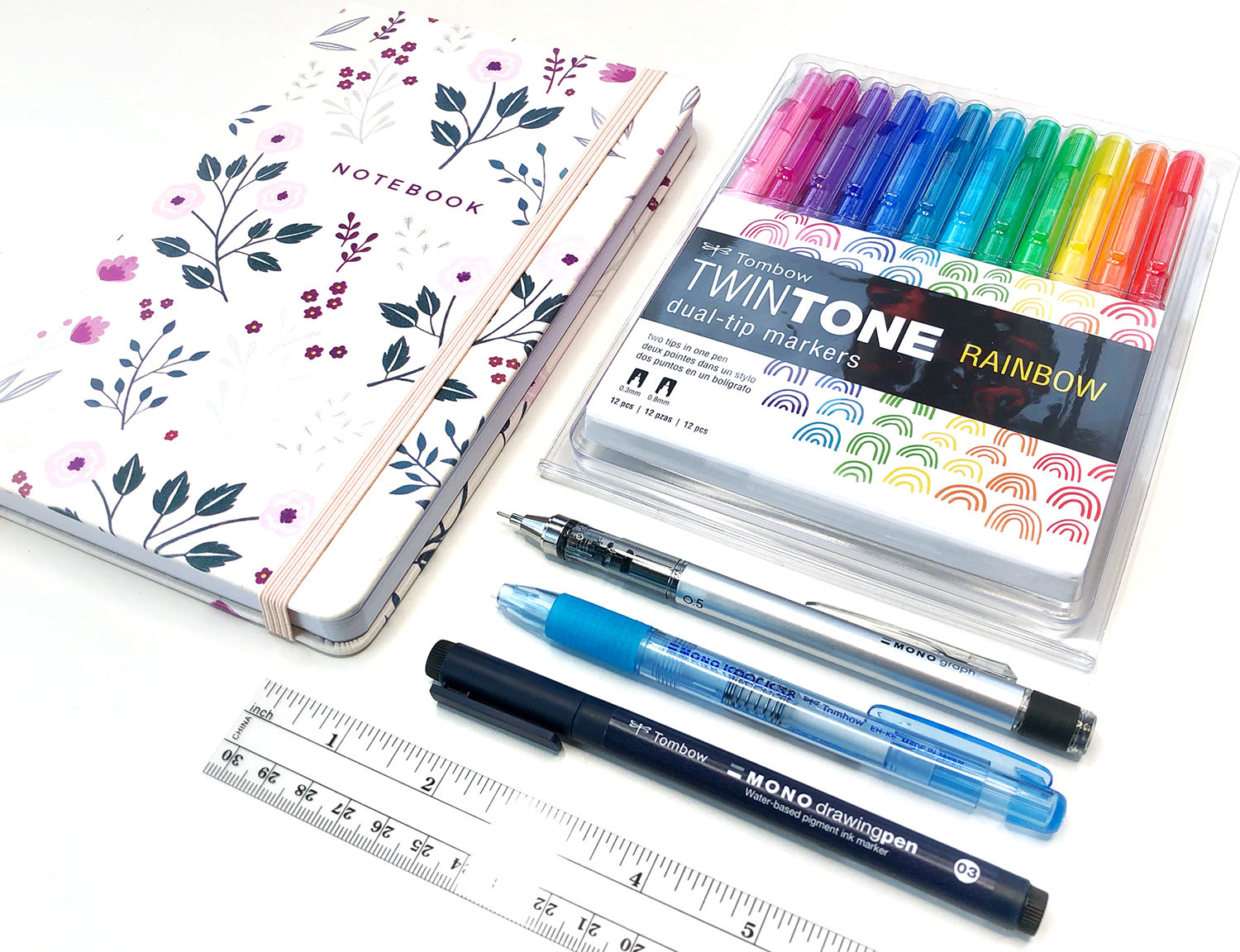 Step 1: Create Your Top and Bottom Borders
The first step is to use your ruler and pencil to draw your top and bottom borders, then measure out 12 equal spaces along the top (one space for each color TwinTone marker). Using the thick bullet tip of each marker, color in some rounded pebble shapes, switching color when you get to each measured mark. Tip: Measuring is a lot easier with a dot-grid notebook. The one I've used here is from Archer & Olive.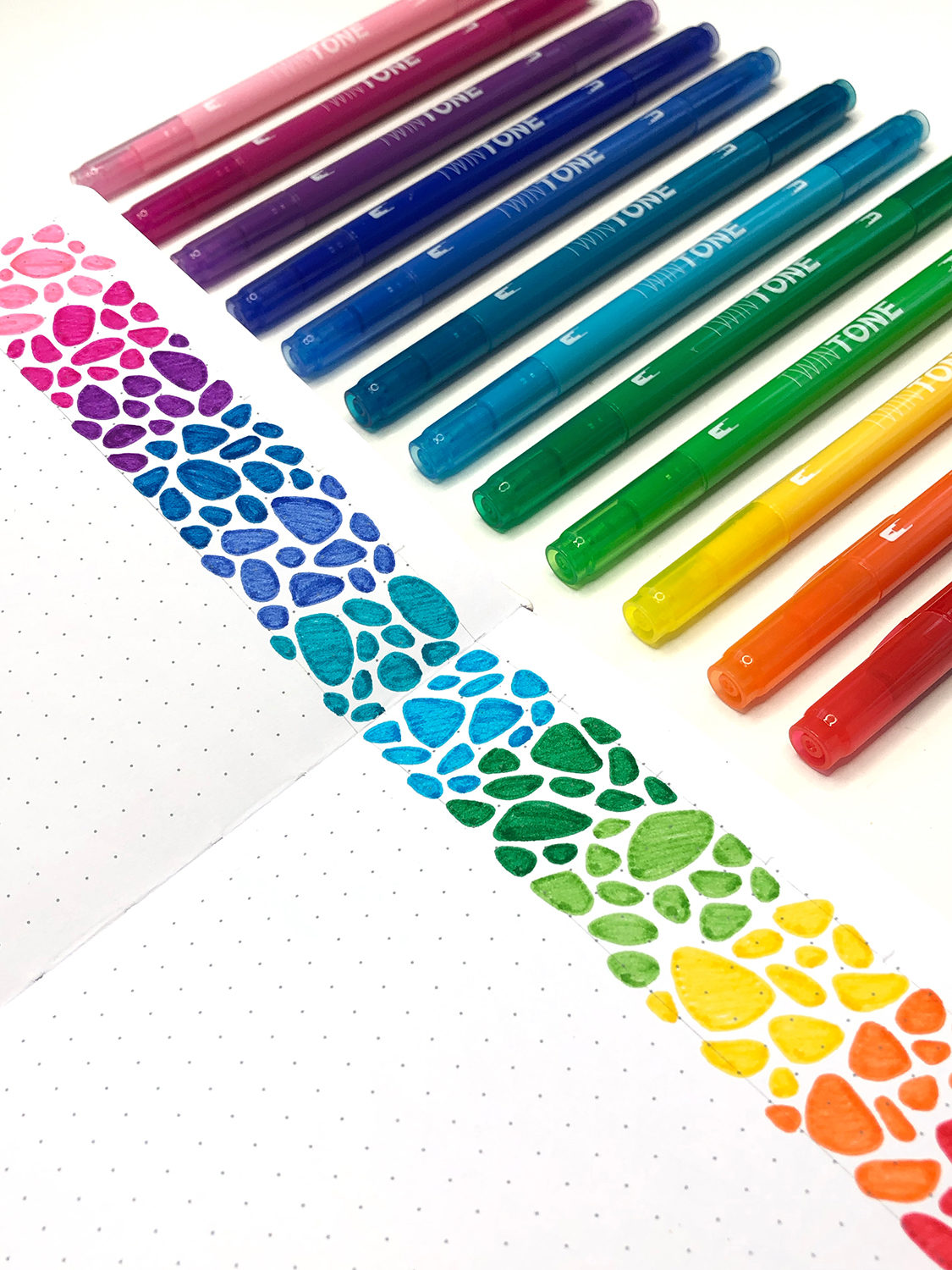 Step 2: Separate Your Days of the Week
Next, measure out seven even spaces across the page, for each day of the week. Leave a small border between each column and start drawing small pebble shapes in each border. You can make these rainbow as well or just continue the color from where each vertical border touches. See below for an example.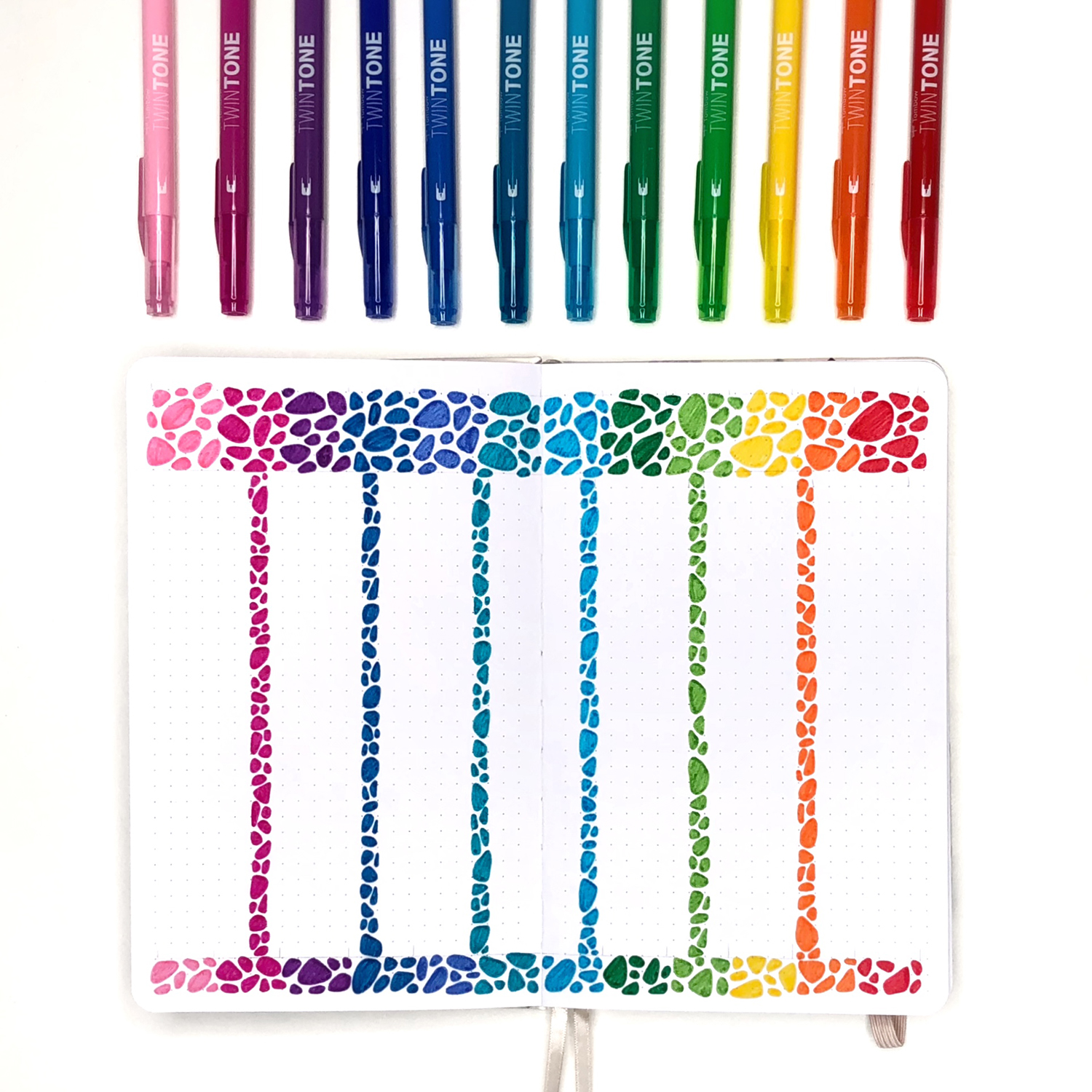 Step 3: Label the Days of the Week
Write in the days of the week using your MONO Drawing Pen or TwinTone marker. Make them as fancy or as simple as you like.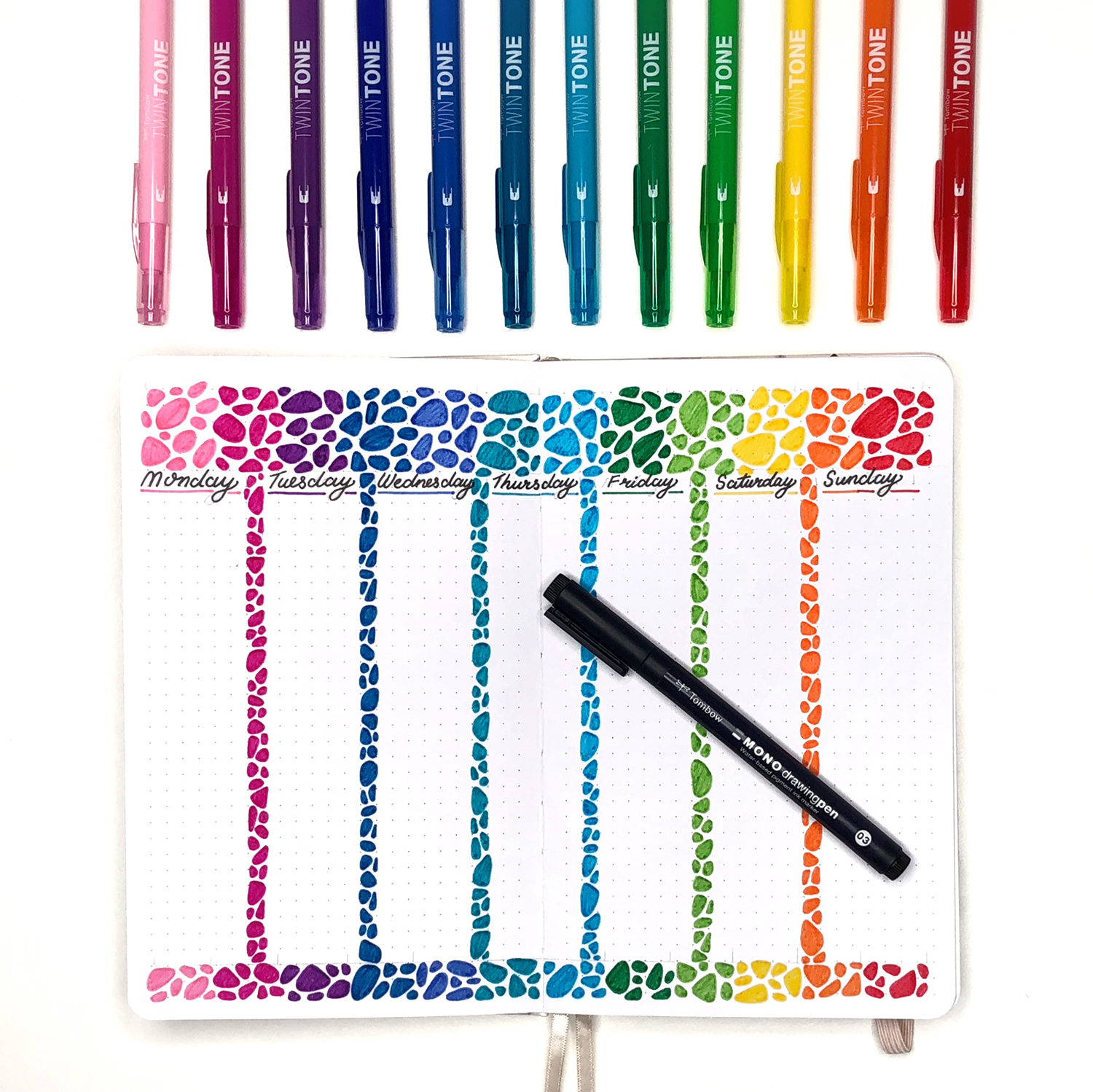 Step 4: Clean Up
Once all the ink is dry, use your MONO Knock Eraser to clean up any left-over pencil lines from your measurements or labels.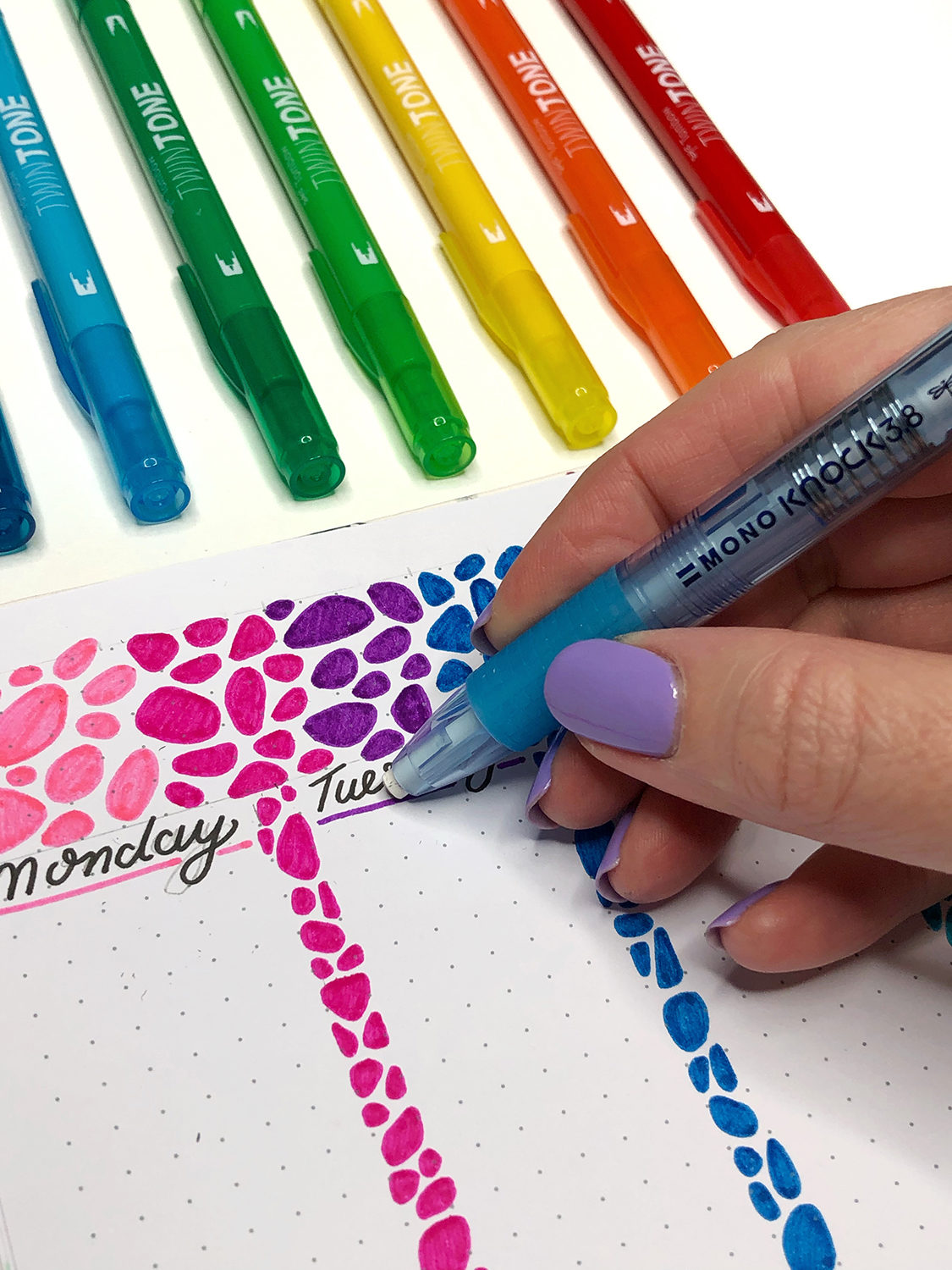 Step 5: Fill in Your Planner Spread
Use your MONO Drawing Pens and TwinTone Markers to fill in all your appointments and to-do items. The extra-fine tip of the TwinTone markers is perfect for decorating and doodling! And voila, your Rainbow Pebble Planner Page is finished!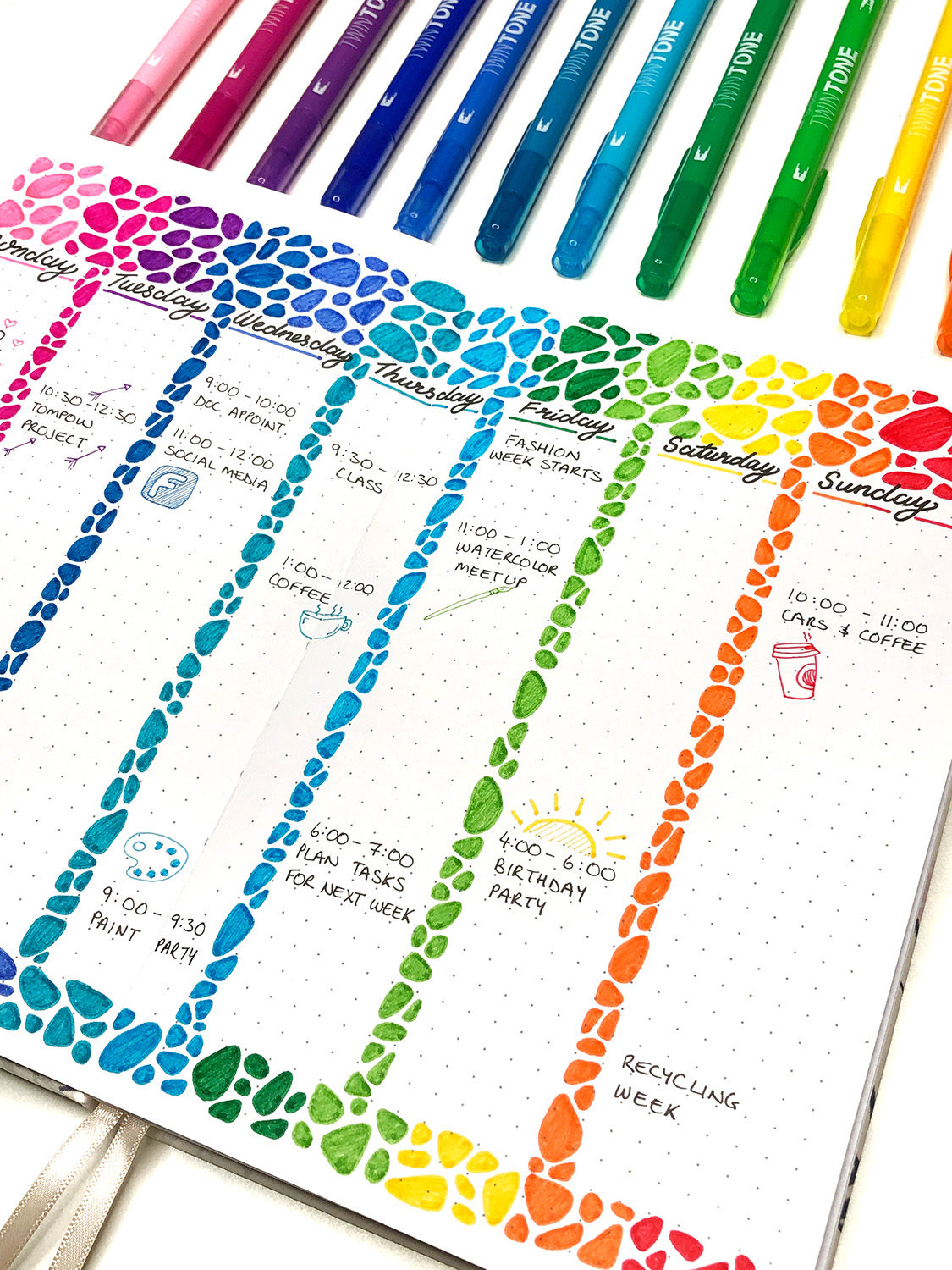 We'd love to see your planner spreads, tag @TombowUSA and @BrownPaperBunny on social media so we can see!