Howdy! Jessica from @BrownPaperBunny here to show you how to create some loose florals in living coral (the 2019 Pantone Color of the Year). These florals are super easy to make and I'll be showing you how to use Tombow Dual Brush Pens to get a watercolor look and add line work. Here's what you'll need to get started:
Supplies:
Round Paintbrush (Size 8)
Watercolor Paper (140 lb)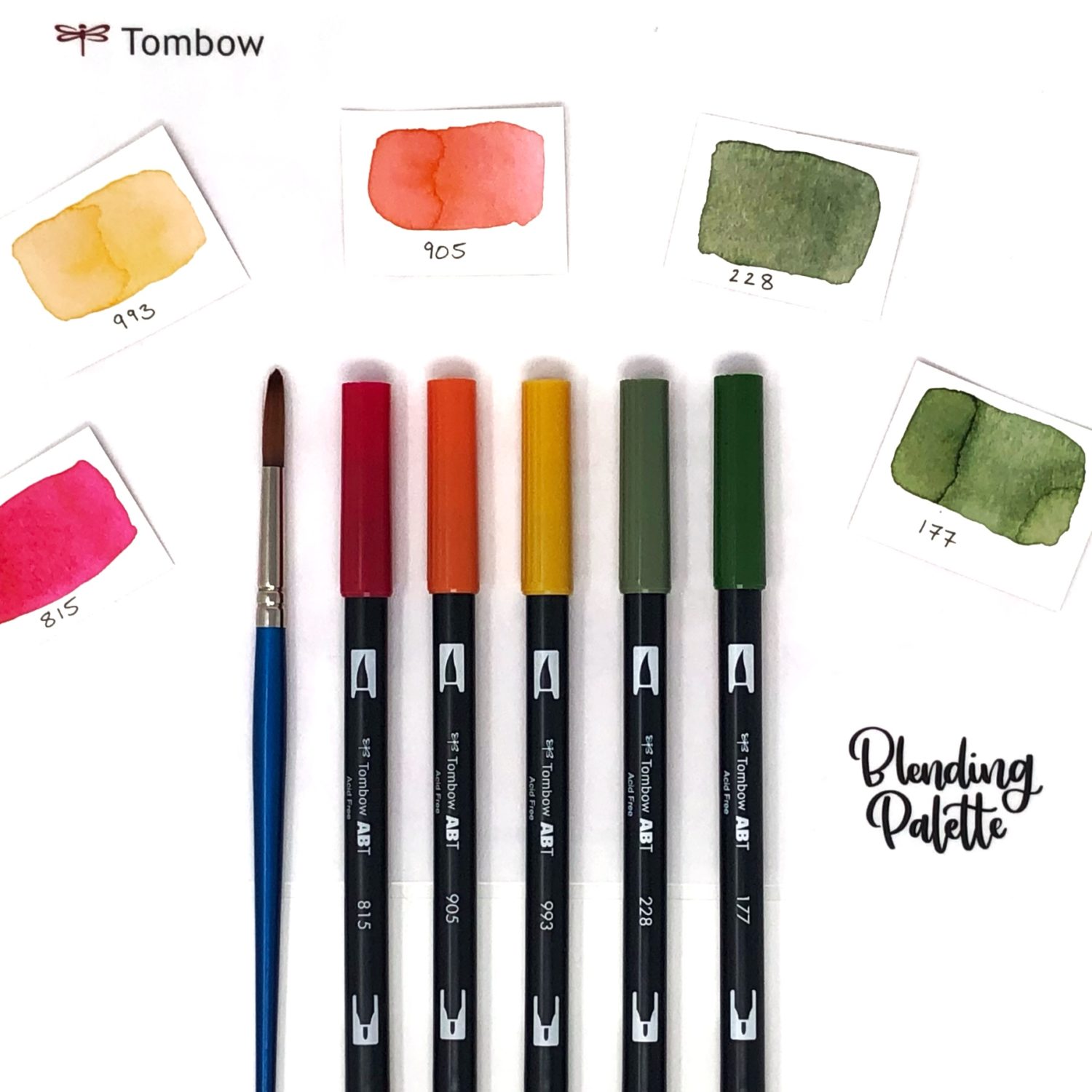 Step 1: Mix Your Colors
The first step is to scribble some ink onto your blending palette. Dual Brush Pen 905 is pretty close to the color Living Coral already, but I wanted to add a little punch of pink so I used a touch of 815 in the mix. Experiment with blending different quantities of each color until you get a shade you love.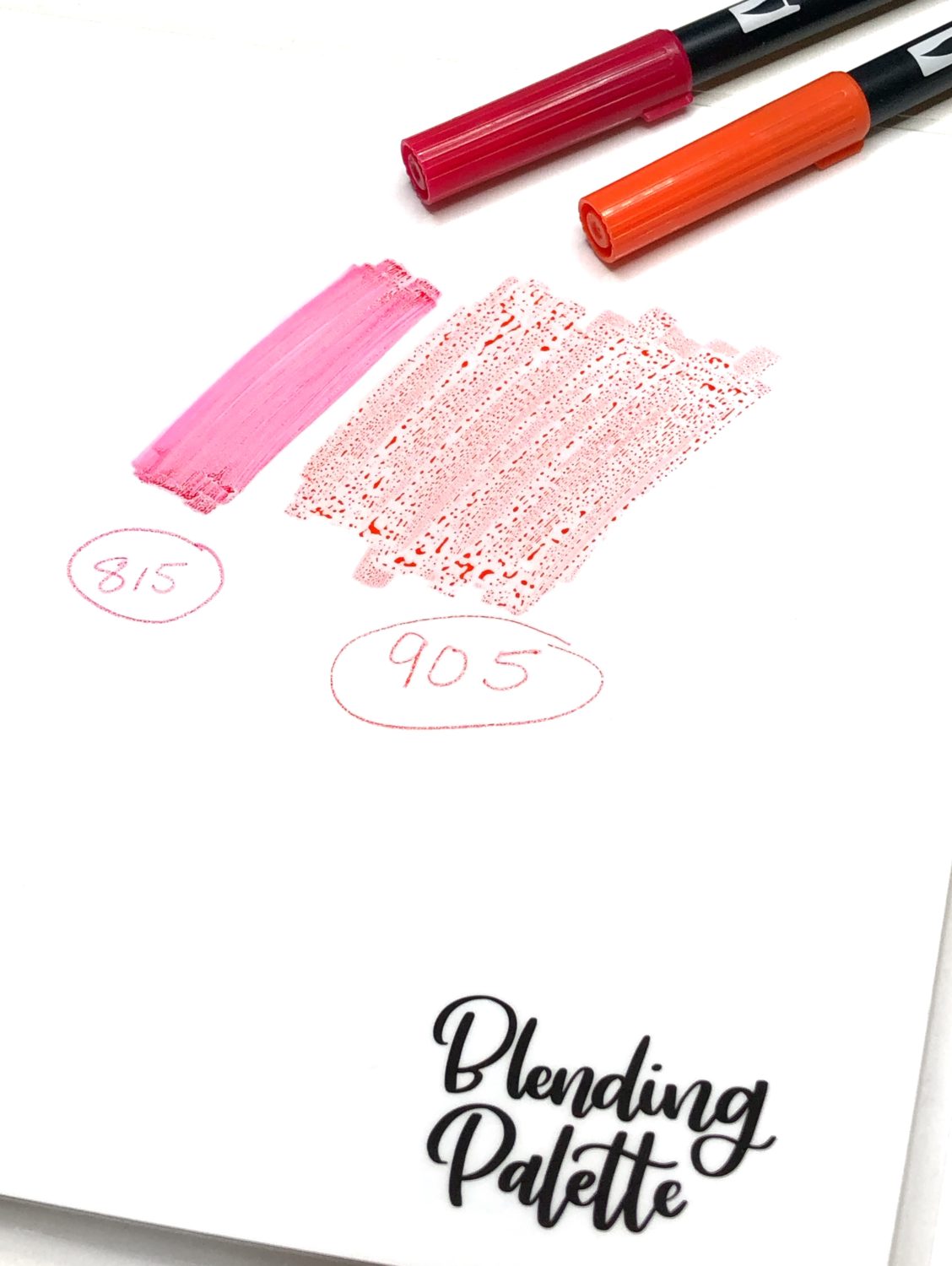 Once you've got your ink onto the blending palette, wet it with your paintbrush.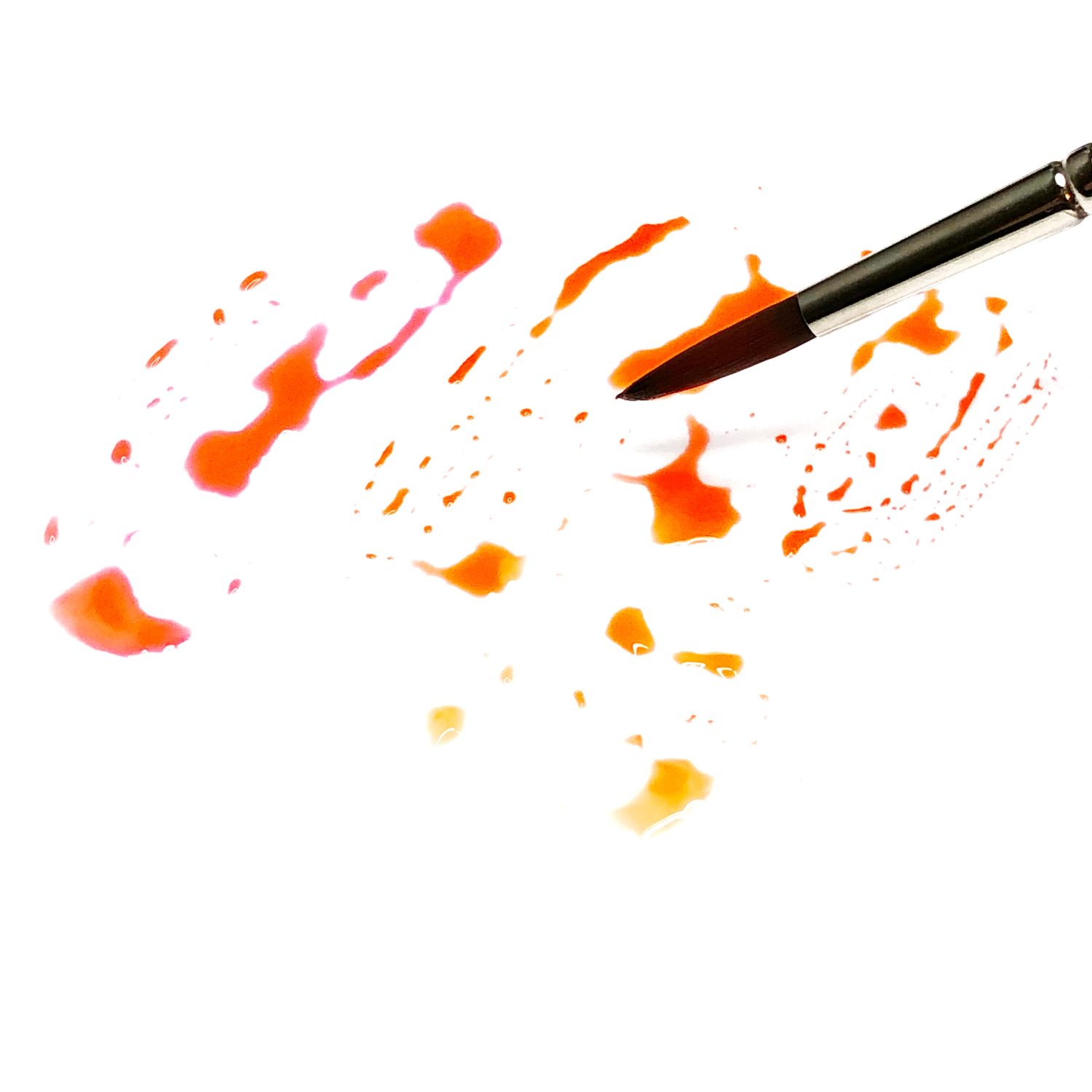 Step 2: Create Loose Petal Shapes
Using your paintbrush, transfer ink from the blending palette onto your watercolor paper. Start making loose flower petal shapes around in a circle. Leave a little white space so the paper can show through. And don't worry if it looks pretty messy at this stage, we're going to add detail at the end, and they are meant to be loose florals after all. 😉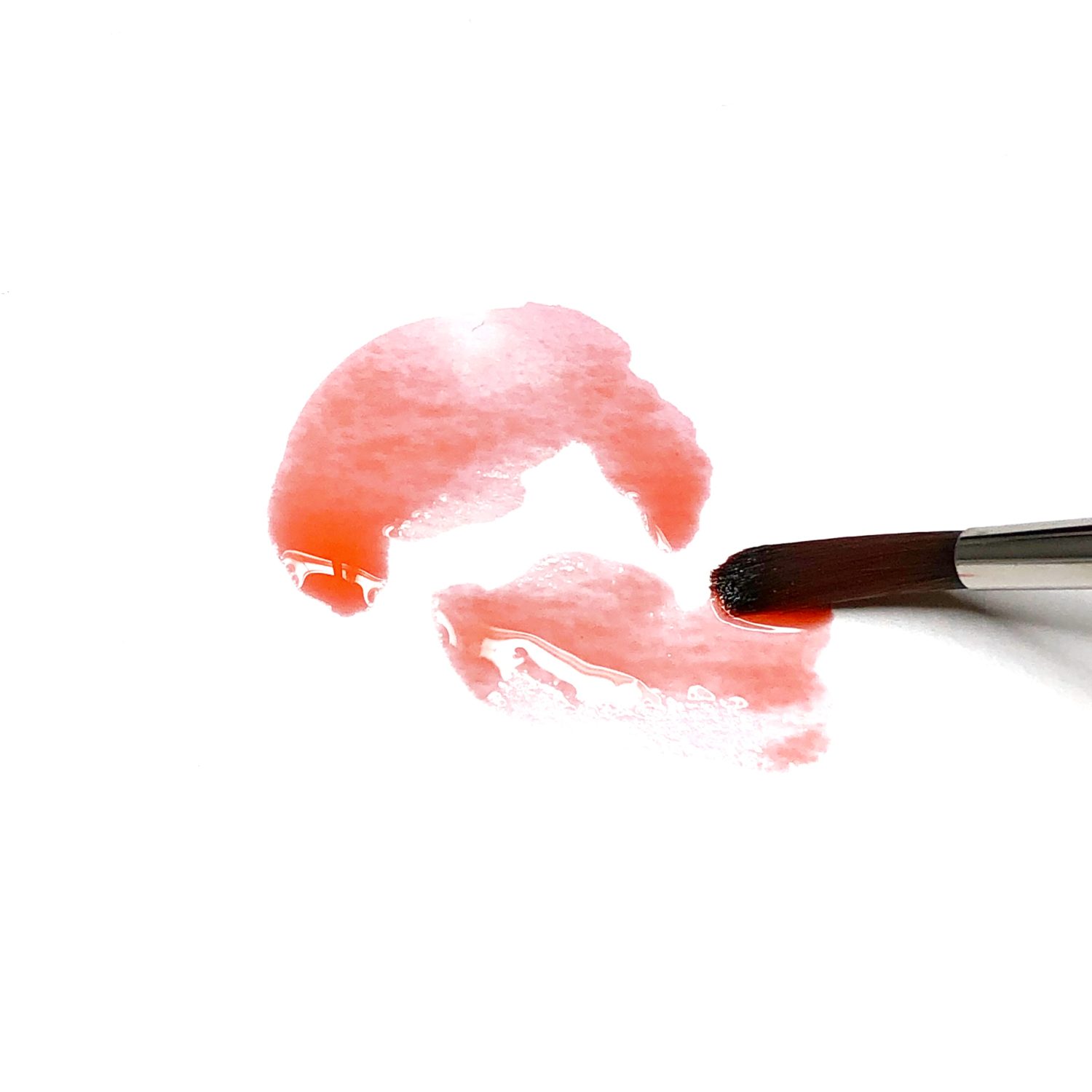 Step 3: Drop in a Third Color
To add a little more variety to your base color, drop in a few dots of yellow ink using the same technique as before. Let them spread into the living coral color while it is still wet.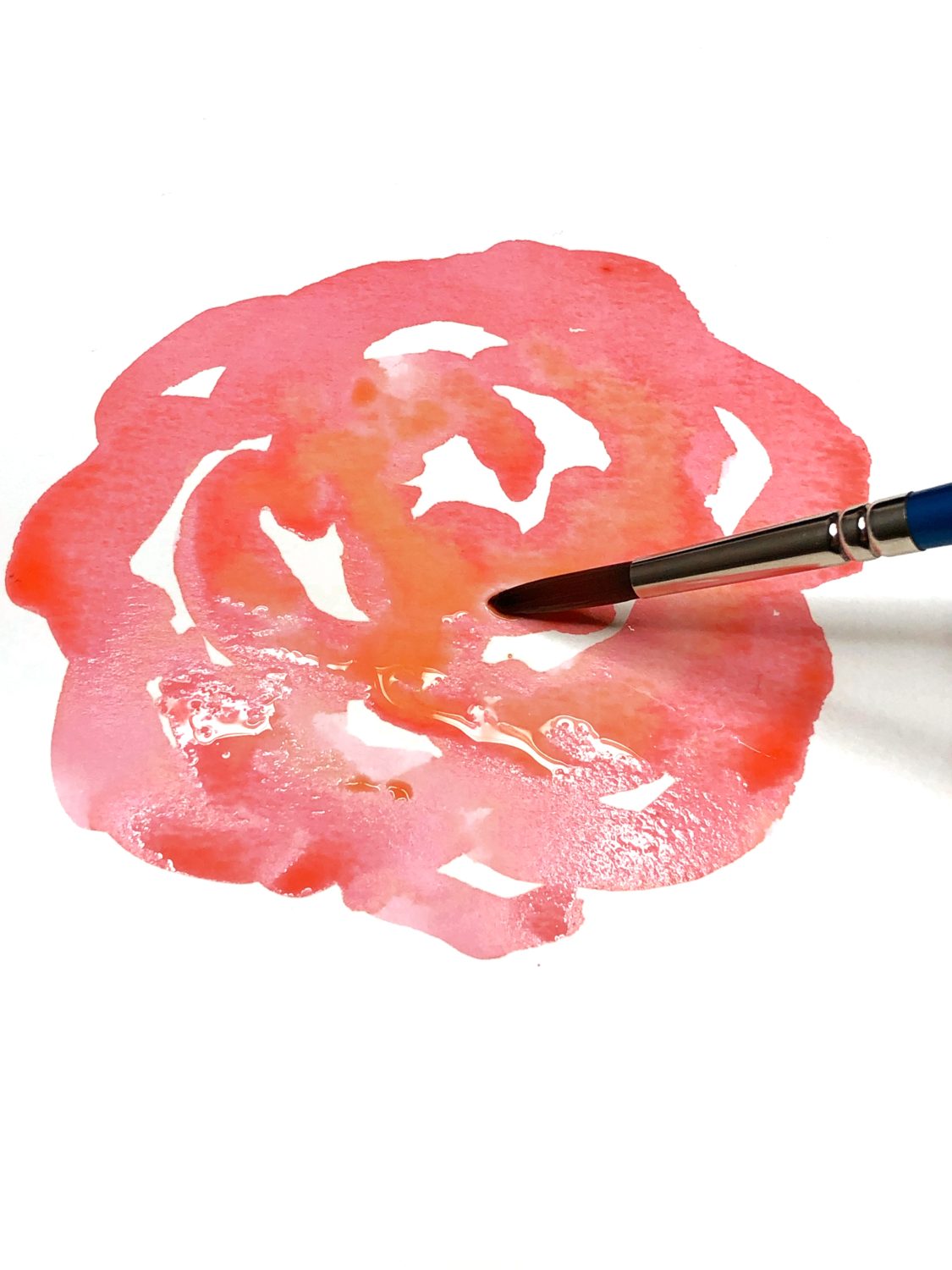 Step 4: Add a Stem and Leaves
On your blending palette, mix up some green for the stem and leaves. I used colors 177 and 228. Using your paintbrush, transfer the ink from the blending palette to create a stem and leaves coming down from your flowers.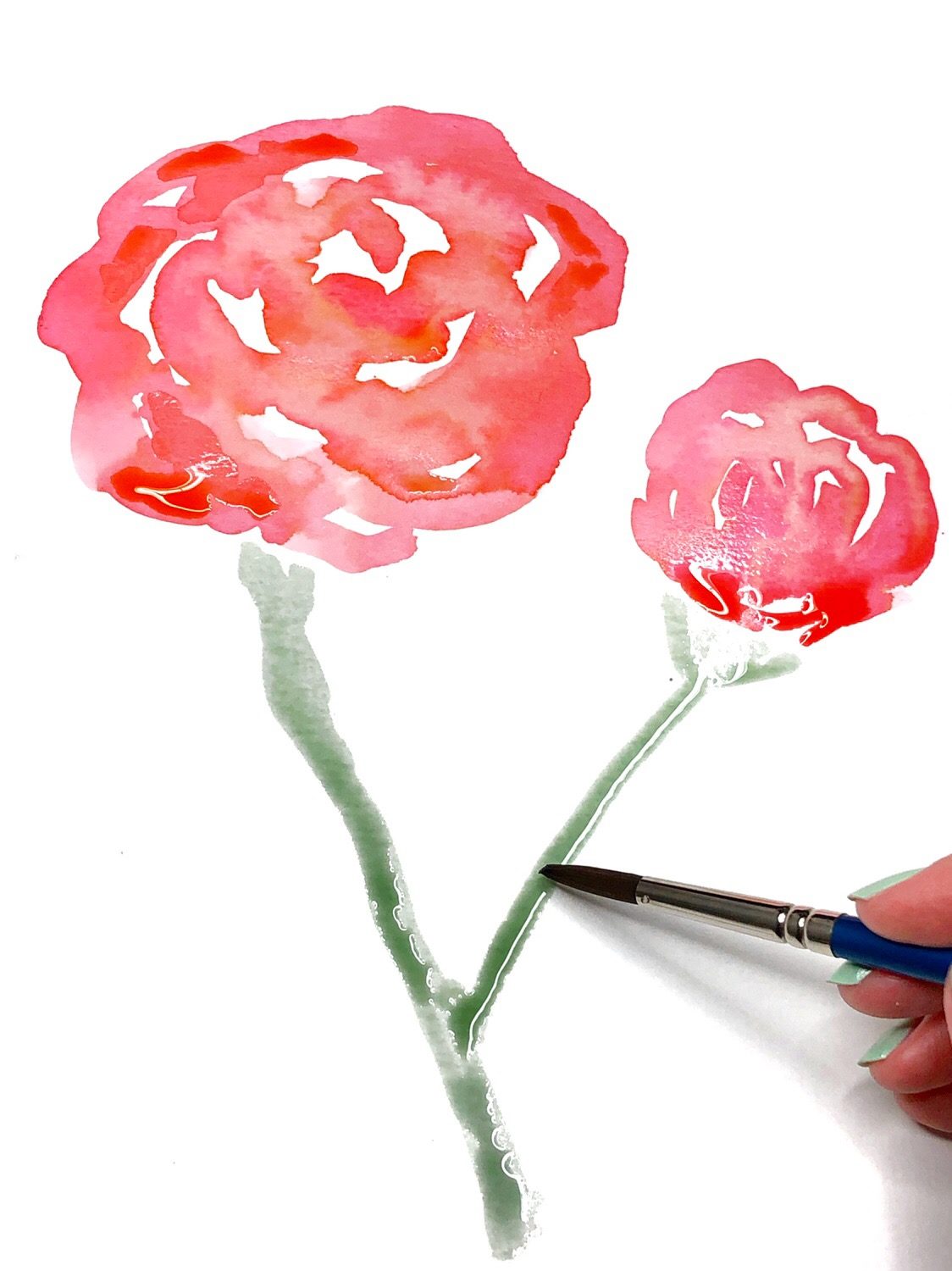 Here's what mine looks like so far.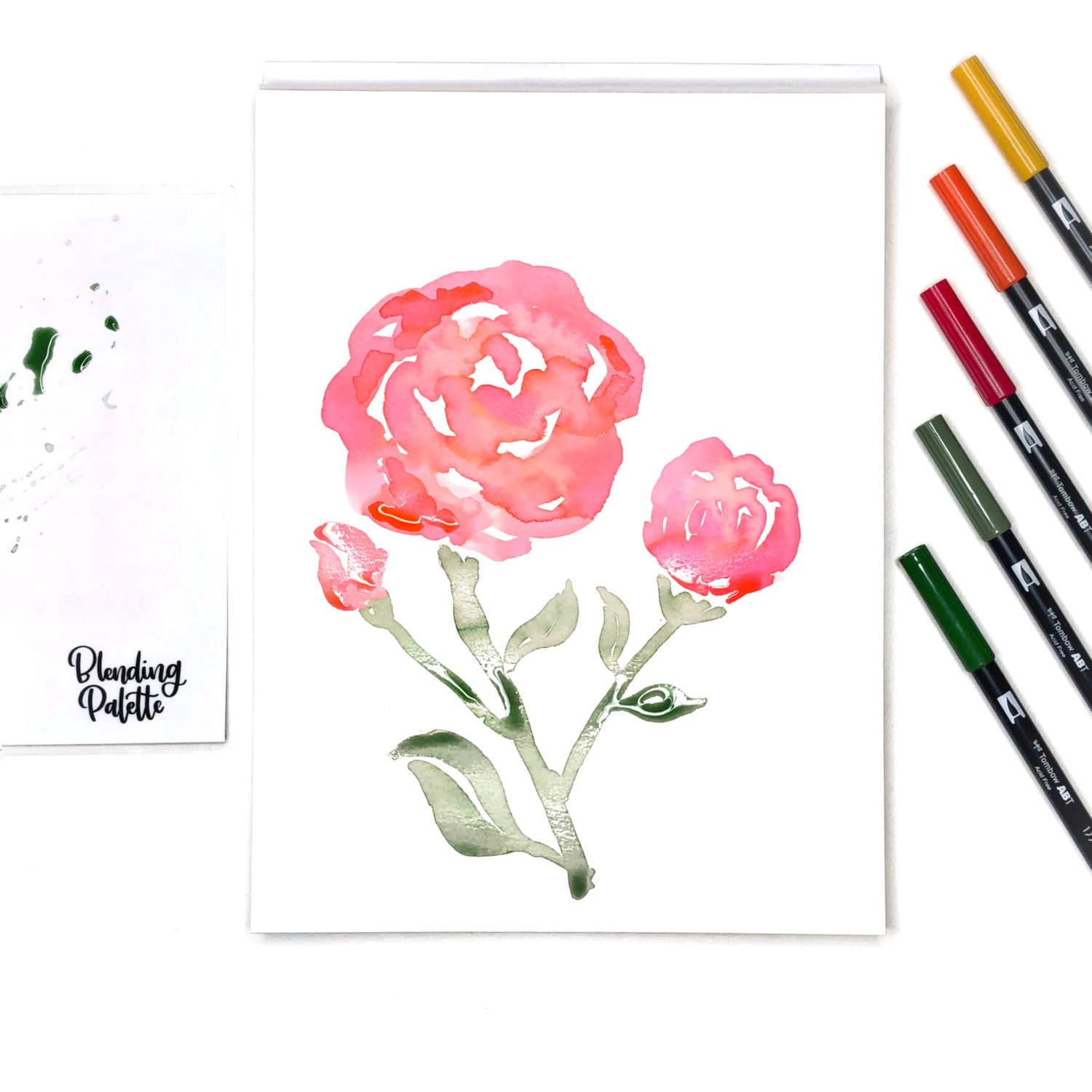 Step 5: Adding Detail
Once the ink is completely dry, use your Dual Brush Pens to add detail to the petals and leaves. Experiment with the brush tip and the bullet tip and see which you're more comfortable with.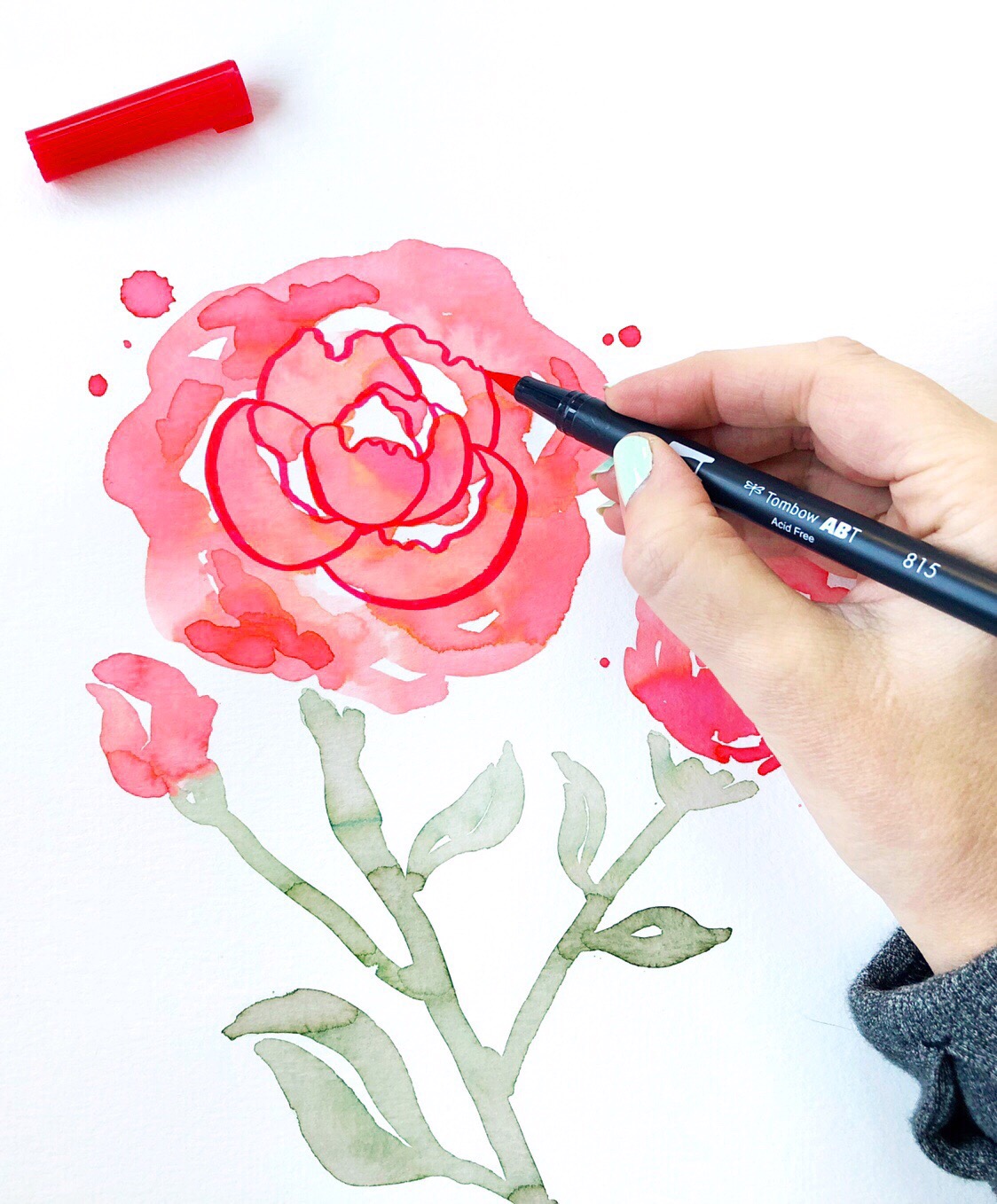 And voila, you've got some loose florals in living coral. These would make a nice framed art piece, or look great in your journal, or on a card to someone special.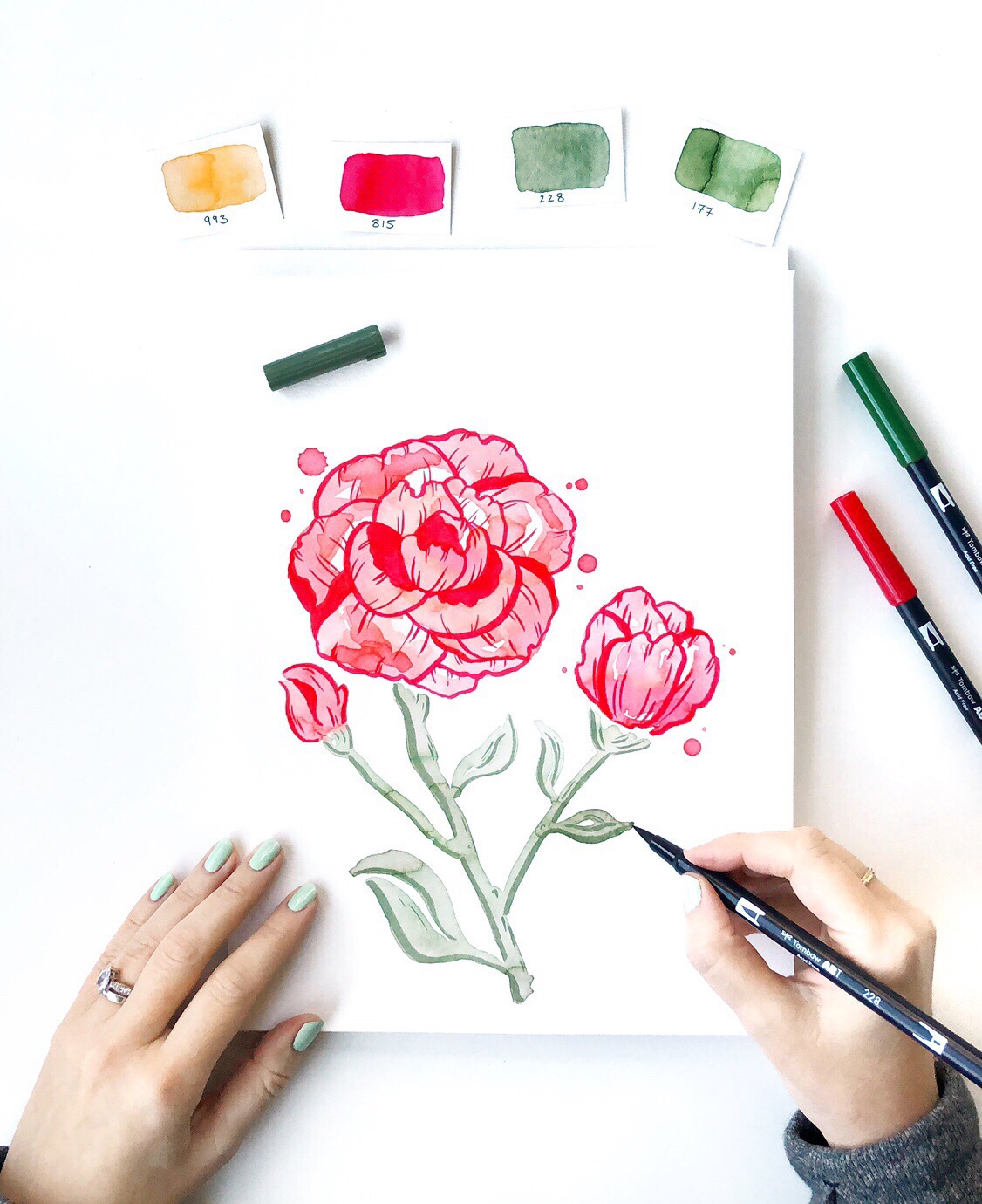 We'd love to see your flowers! Share them on social media and tag @TombowUSA and @BrownPaperBunny so we can see!