Hey Tombow friends! This is Jennie! If you follow Tombow USA on social media, you probably know that we have a bunch of new Tombow Dual Brush Pens Sets. One of my favorites is the NEW Tombow Dual Brush Pens Tropical Set. Using this set, I'm going to show you how to watercolor tropical flowers.
Supplies:
Watercolor Paper
Foil Sheets
Watercolor Brush
Step One:
Use the Tombow Dual Brush Pens to draw each petal in a heart shape. Each flower can have 4 to 6 petals. Fill the page with flowers. Alternate the colors if you wish.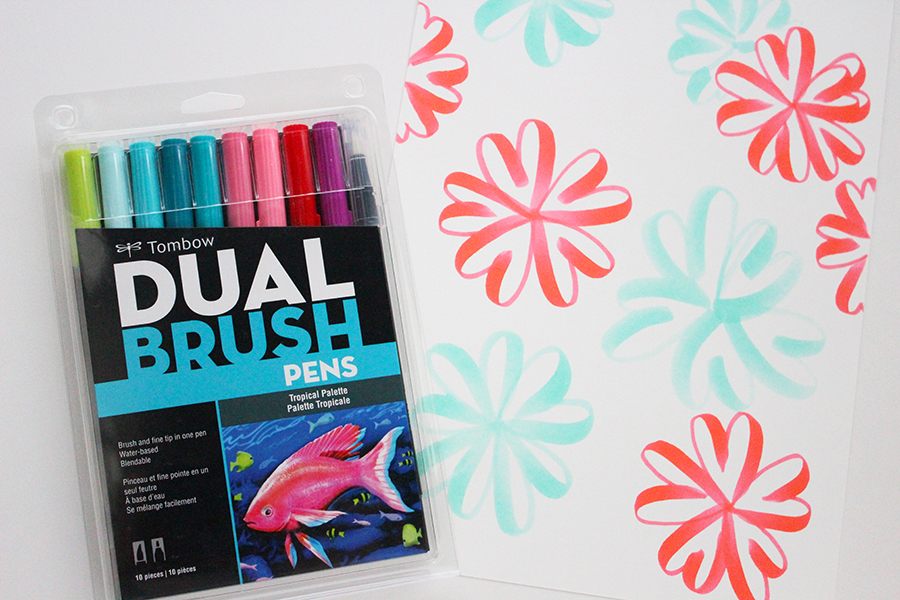 Step Two:
Using a watercolor brush, move the colors throughout the flower. When the color is very light like the 291-Alice Blue, color the whole flower before using the watercolor brush. Let the flowers dry. I also softened the center of each petal. Nothing in nature is perfect, so don't stress too much over your flowers.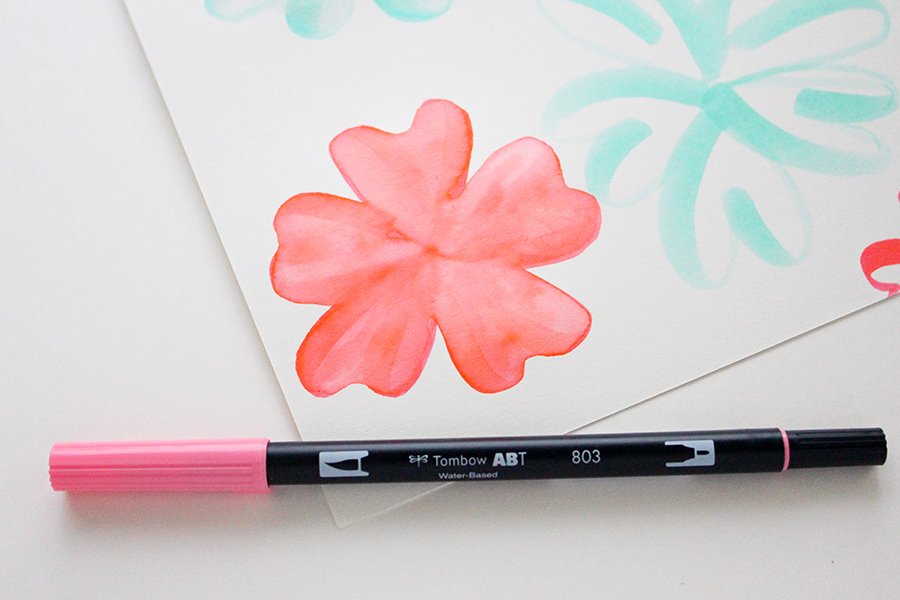 Step Three:
Using the same color or a color a bit darker, draw a smaller flower at the center of your tropical flowers. Soften the brush strokes with a watercolor brush.
Step Four:
Draw leaves.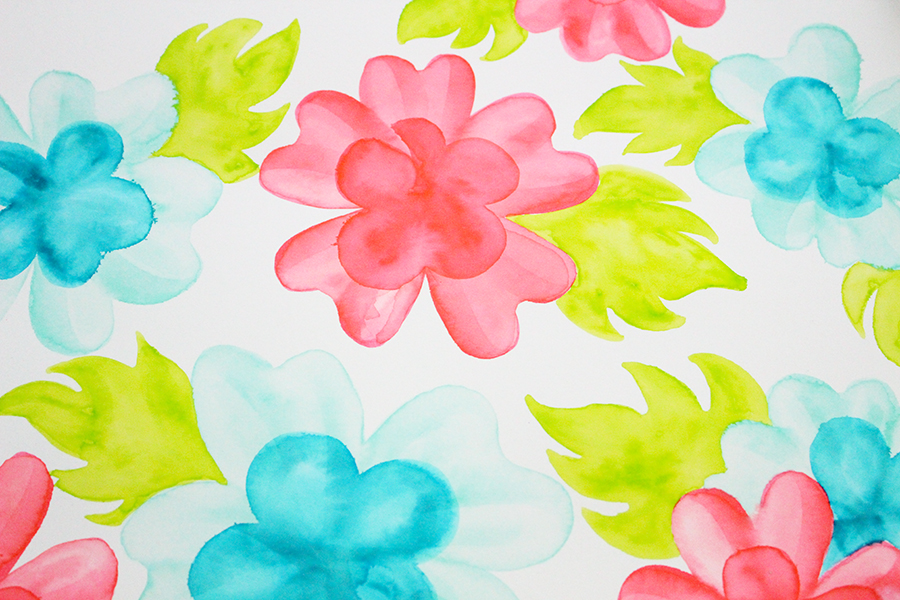 Step Five:
Using the brush tip of the Tombow Dual Brush Pens Tropical Set, outline the flowers using the same color of each flower. Then use the bullet tip of a slightly darker color to draw details at the center.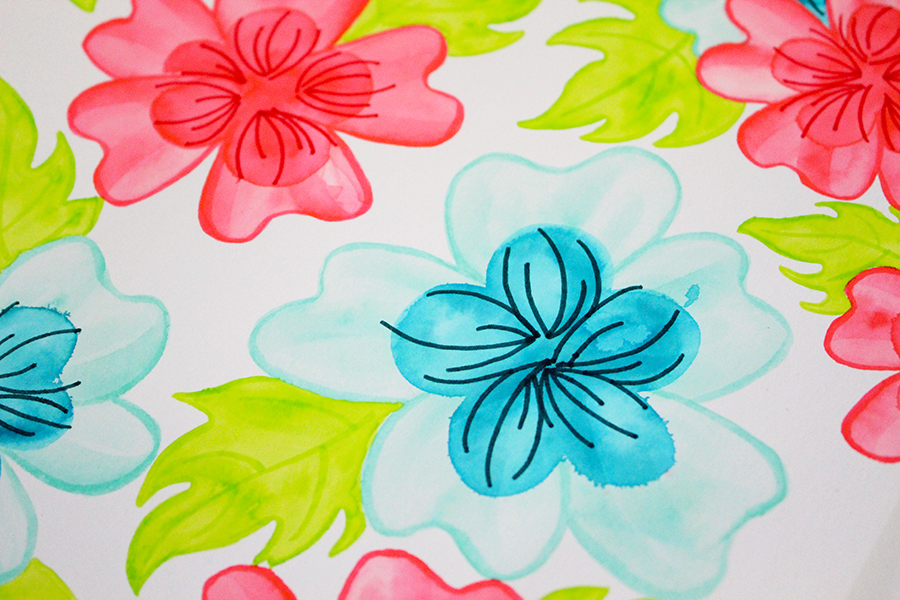 Step Six:
Use a Tombow MONO Drawing Pencil to draw a line around the flowers. Then add smaller leaves.
Step Seven:
Use the Tombow MONO Drawing Pen 05 to draw more details at the center.
Step Eight:
Use the Tombow MONO Multi XL Liquid Glue for the small details of the flowers. Add glue to the smaller leaves around the flowers. Let them dry for at least 15 minutes.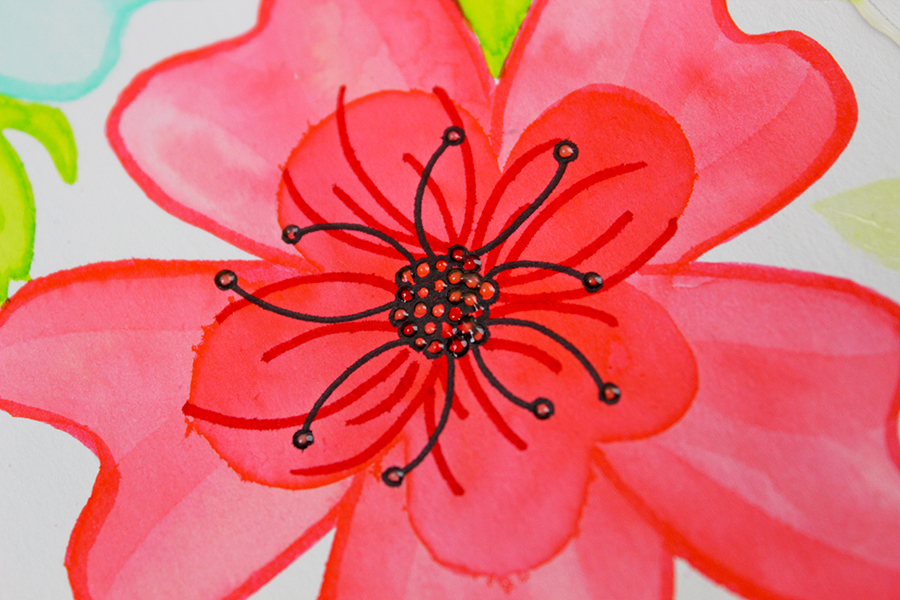 Step Nine:
Use foil sheets over the glue. Do it carefully, so you don't rip off pieces of paper.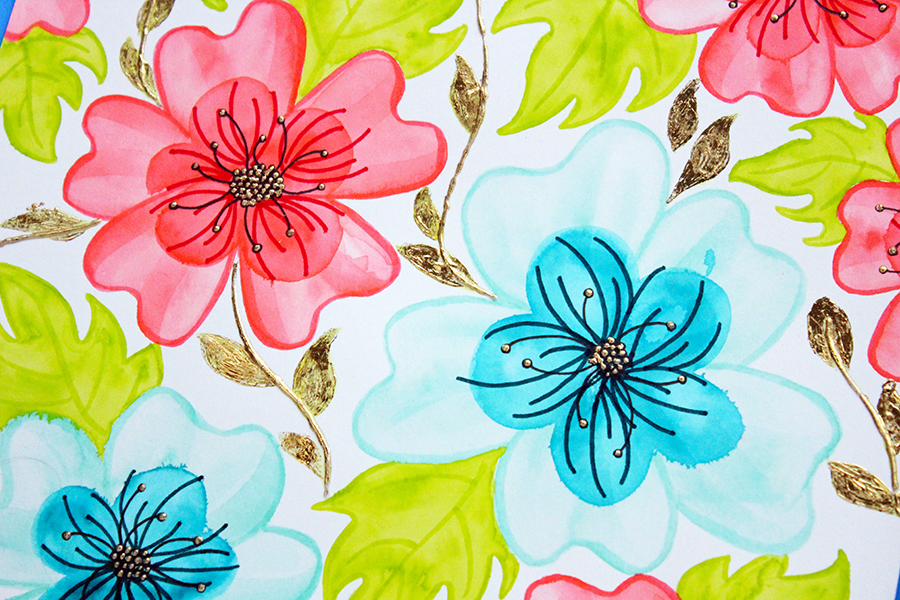 I was very inspired by Smitha Katti's flower illustrations.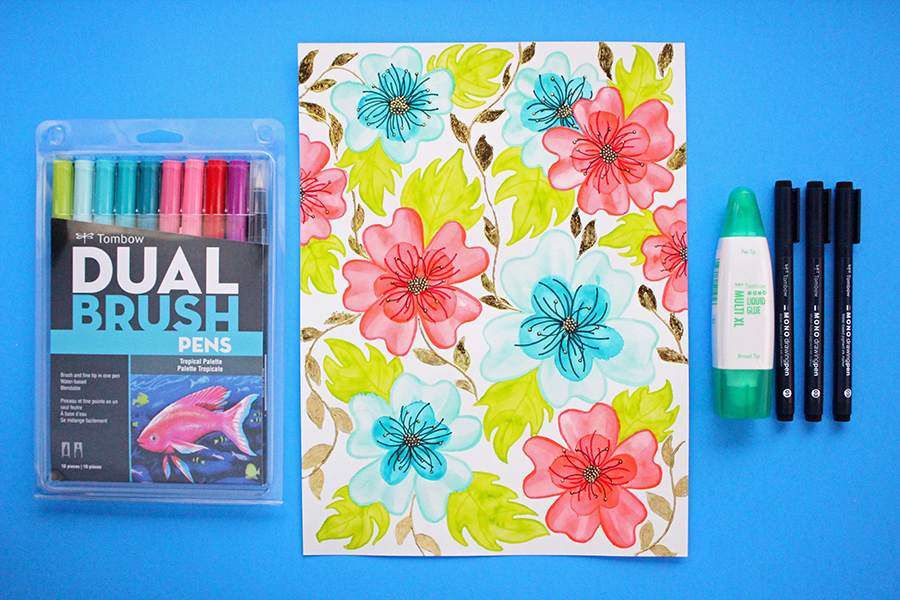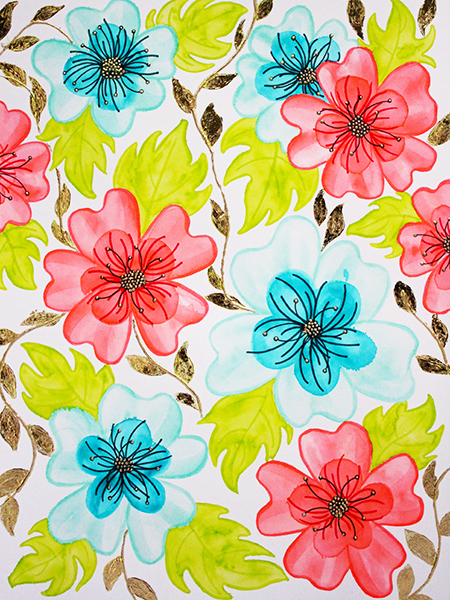 I hope you enjoyed this tutorial! Take care!