Hello friends, This is Smitha! I'm here today with a fun retro themed project! This week, the Tombow Design Team is throwing it back with their projects. I was inspired by some 1970s floral fabric to create my project.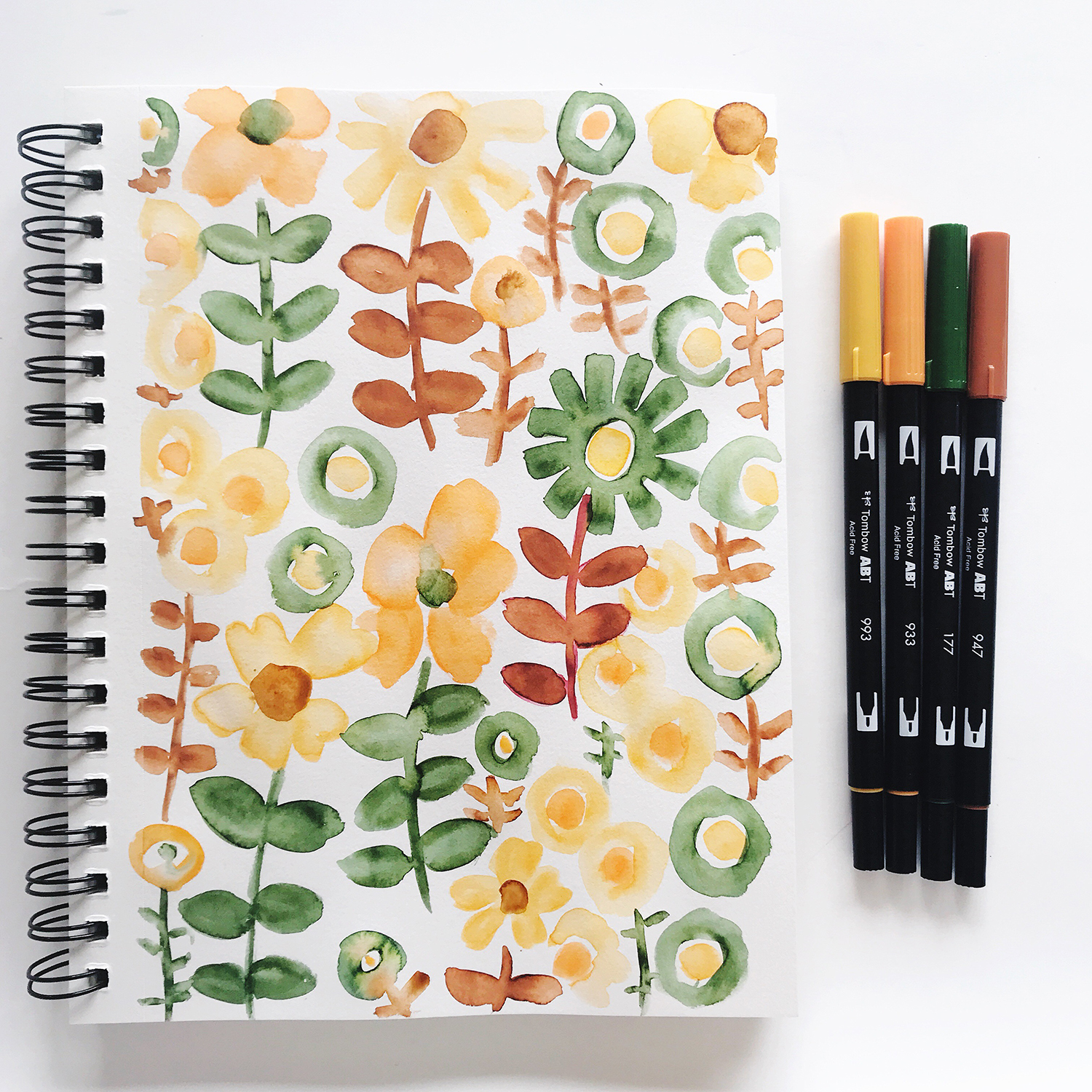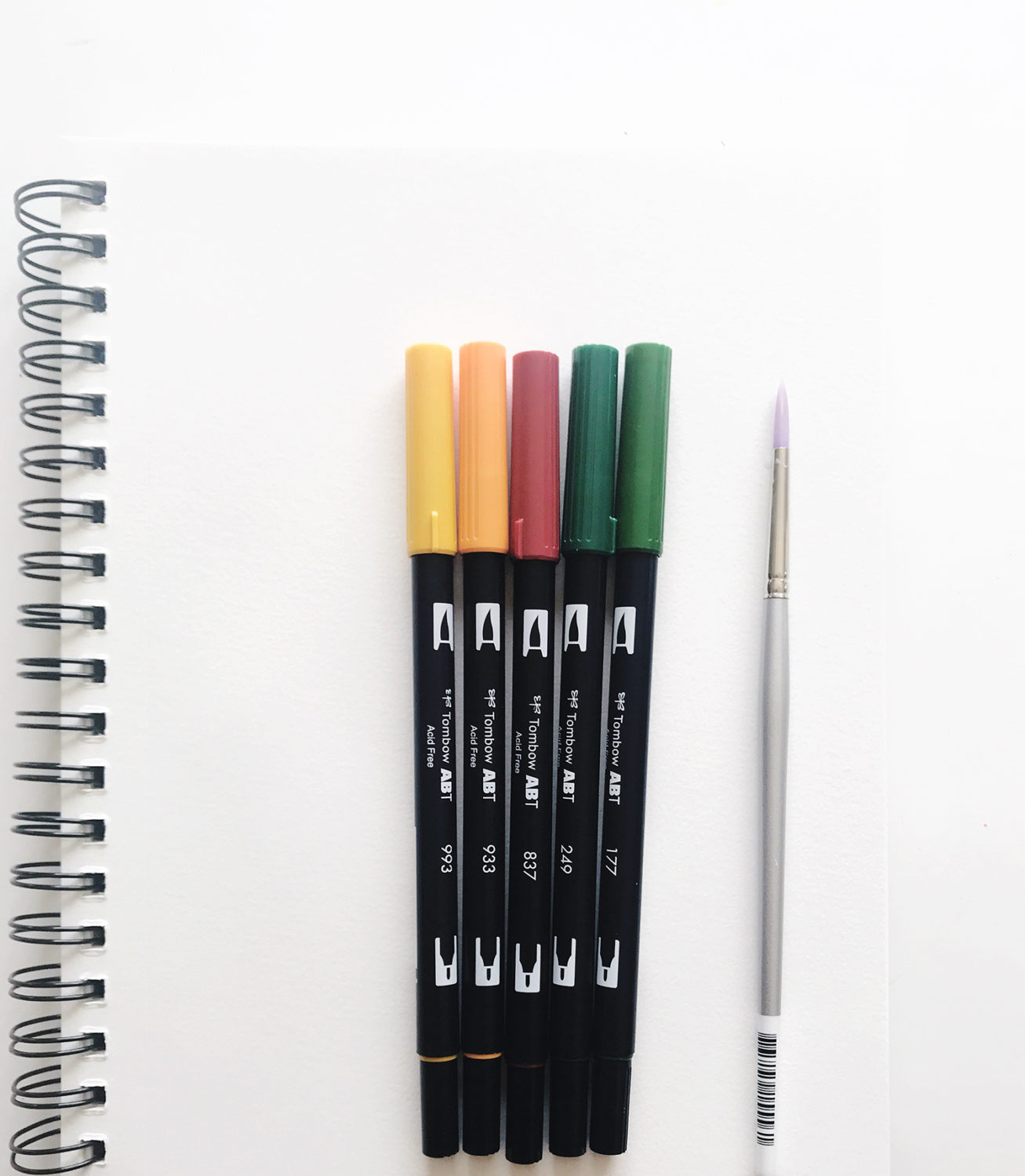 Material list:
Step 1:
I like to start with the leaves when creating a busy pattern or design. This helps me ground the pattern a bit. The '70s were all about flowers and simple colorful block prints, which is what I'm trying to recreate here. This green is so beautiful and you just need a little to start with. Draw leaf outlines onto your mixed media paper. Then, spread that color to fill in the leaves with some water and a paint brush.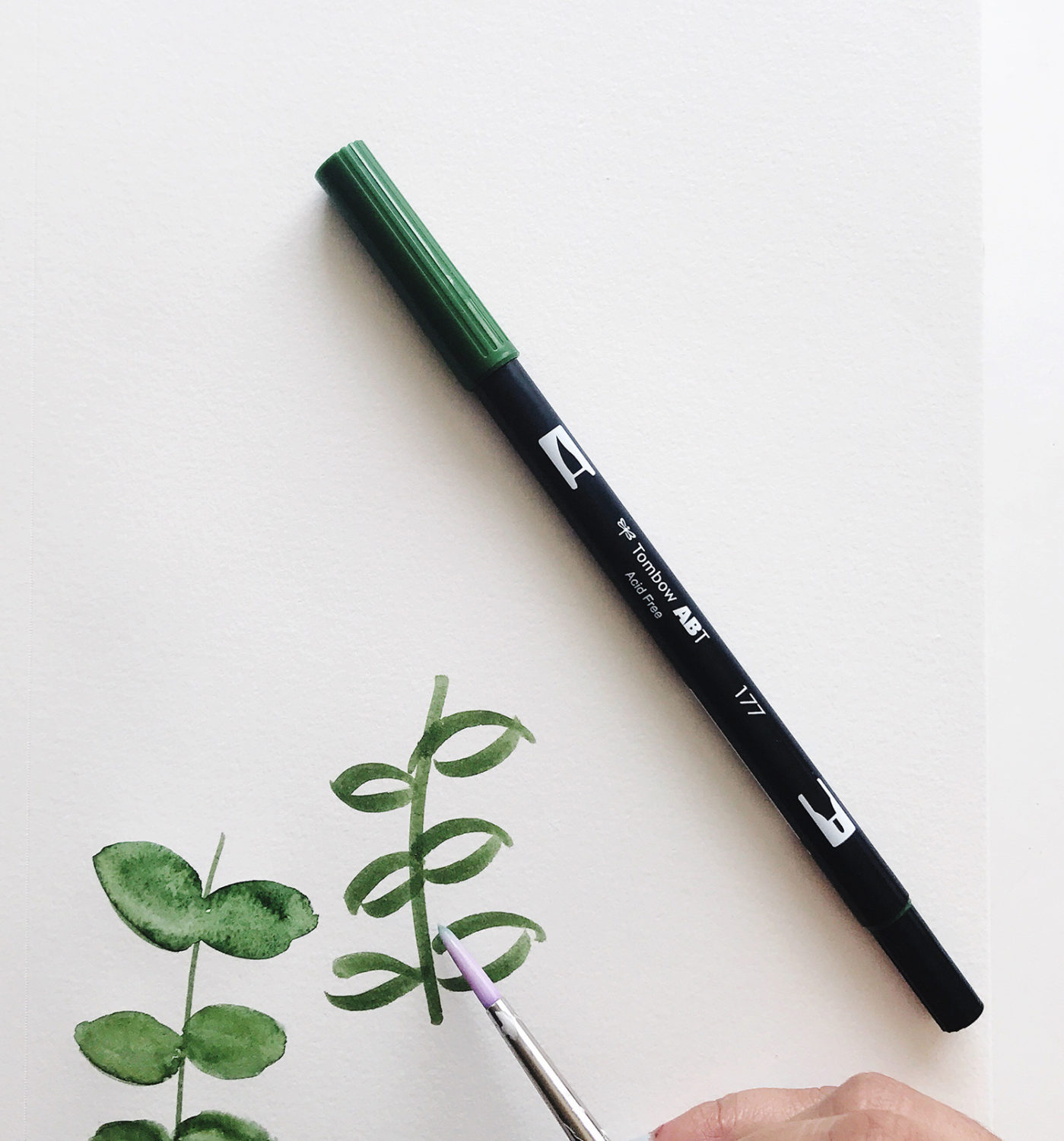 Step 2:
Draw more leaves and flowers and paint with water. Dip your paintbrush in water and then paint over the leaves and flowers slowly. Since the Dual Brush Pens are water-based, this technique works beautifully and it's so easy to do. I like to add a decent amount of water to create a nice, watery look. I then let it air dry naturally.
It's important to make sure that your leaves and flowers don't touch to prevent color bleeds.

Step 3:
To create a busy pattern, it is important to distribute the color evenly all around the page. Add small details to bring in the color everywhere you need. You can also vary the size of your basic flower shapes in order to create interest in your sketch.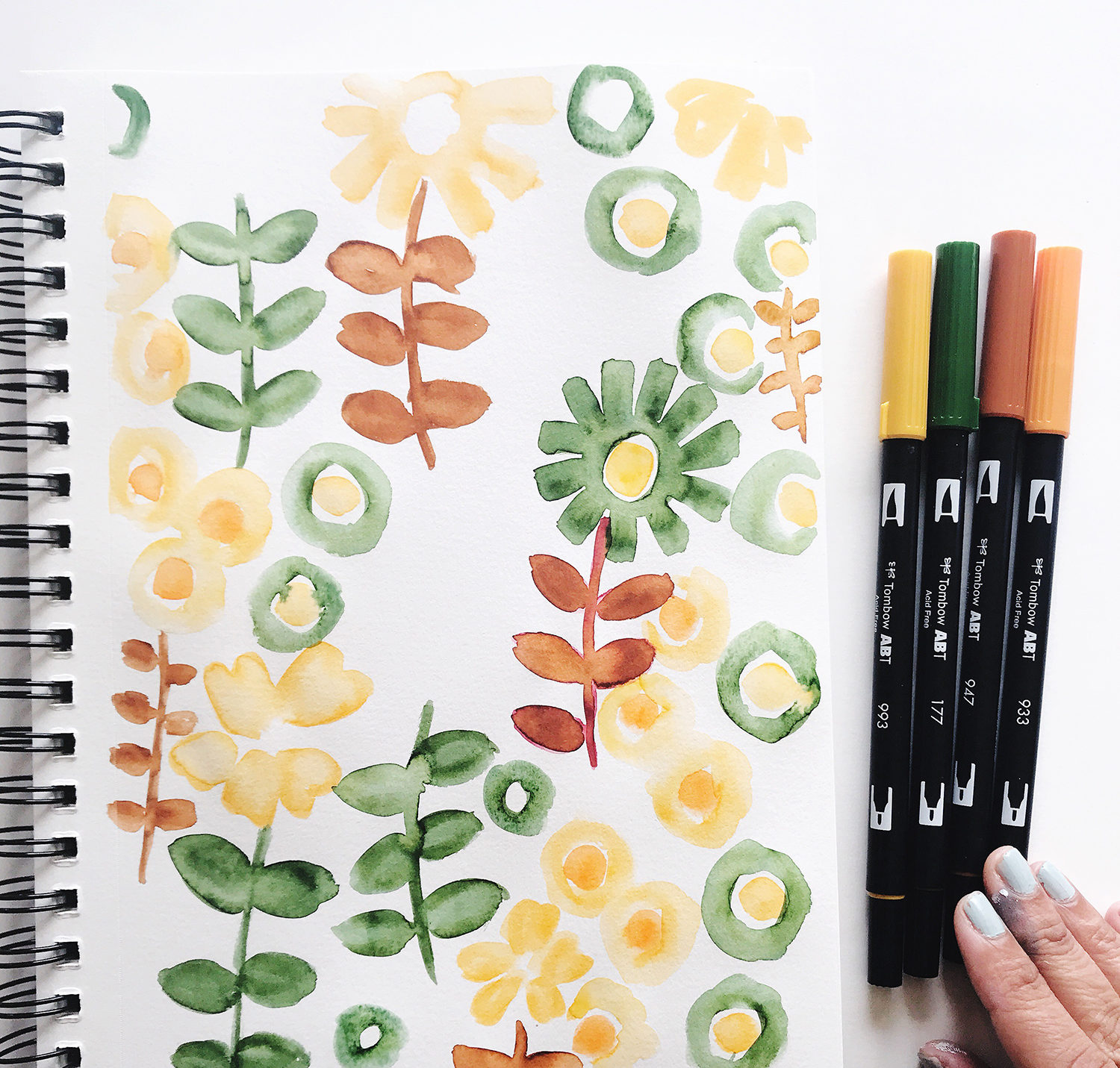 Step 4:
You are done when your page is completely filled with your pattern. I like having some white space in the background. You can also go ahead and fill that in with color.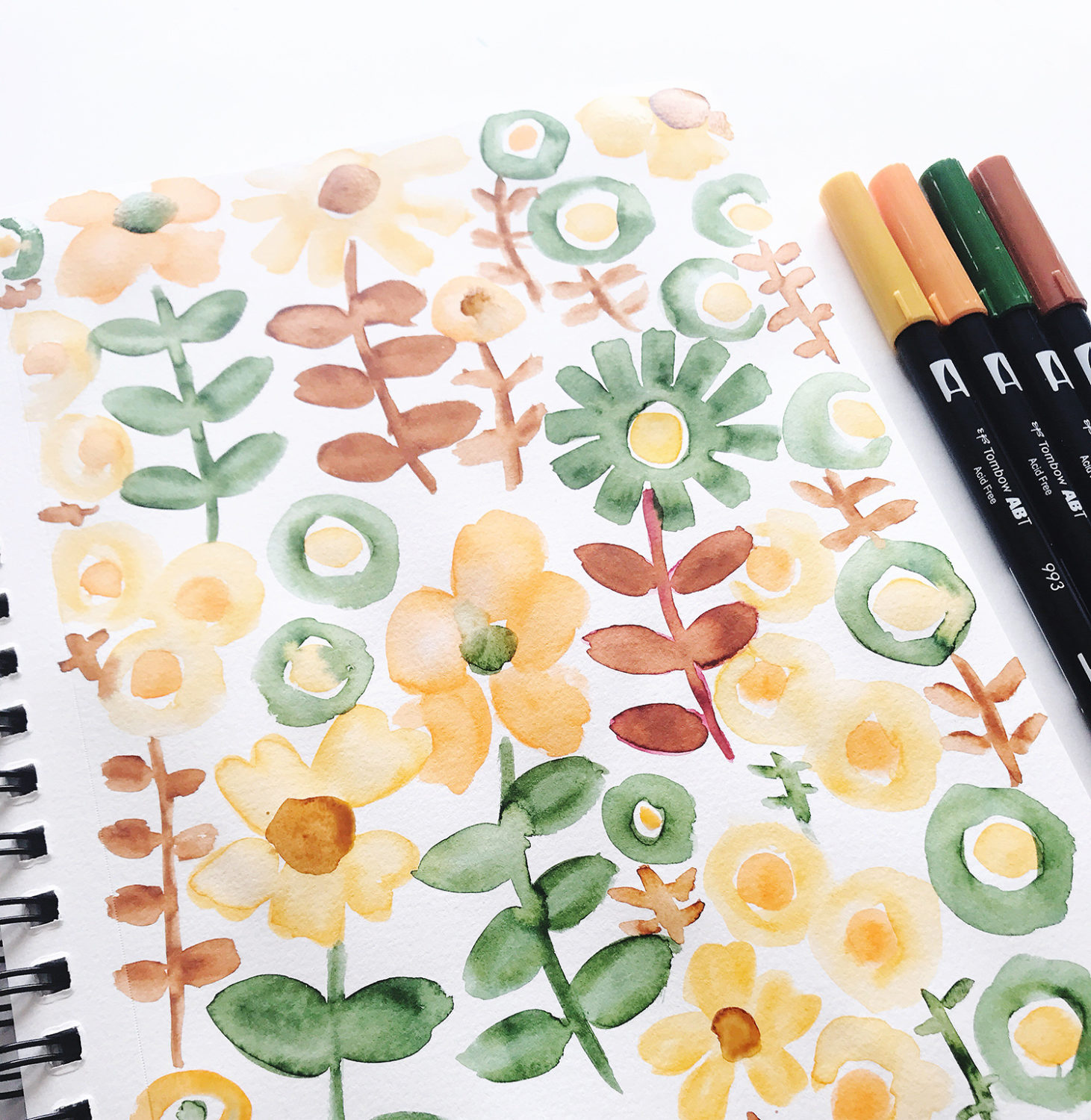 So, let me know what you think of this retro inspired watercolor sketch today! Leave a comment below.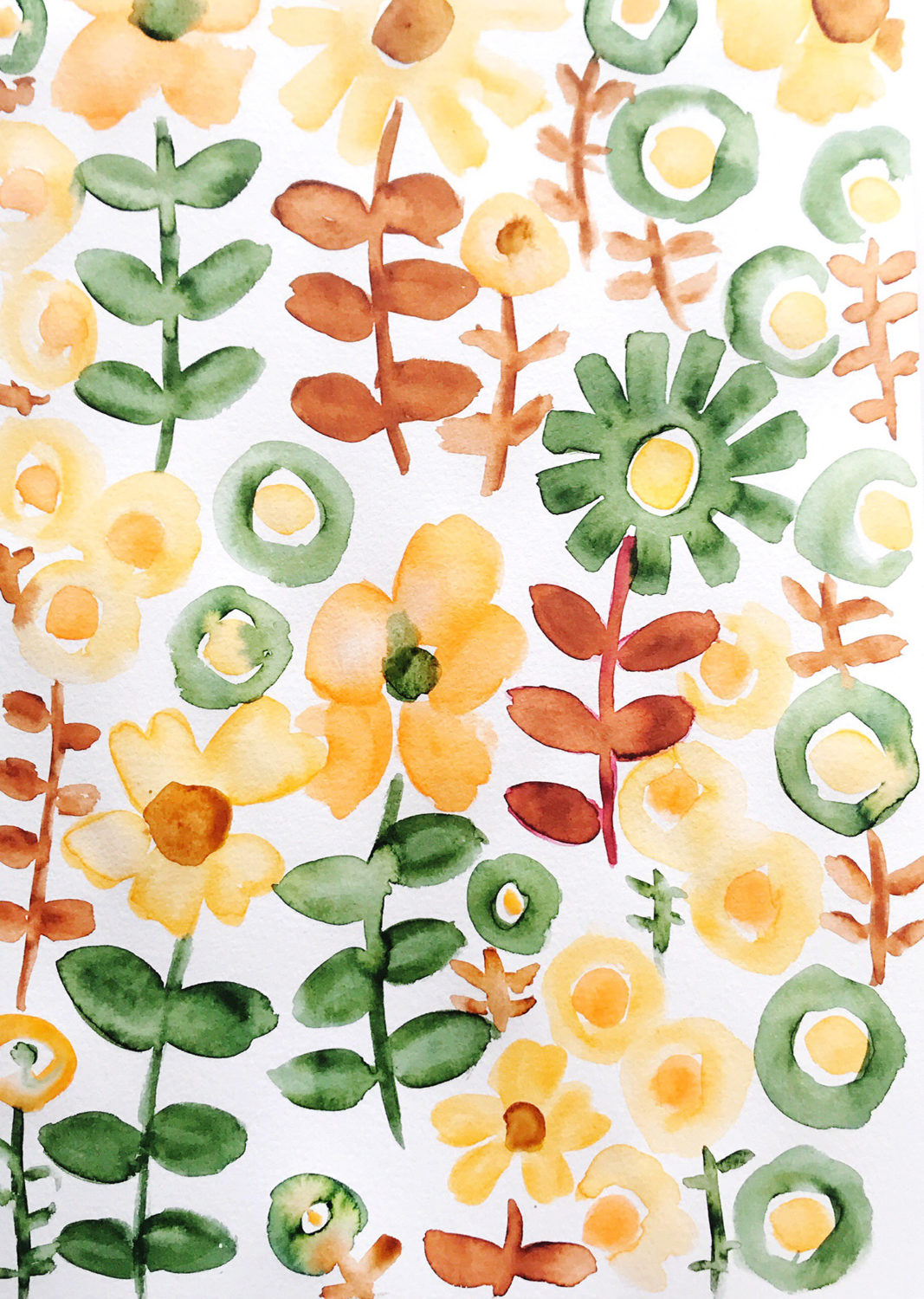 I hope you enjoyed this tutorial friends! Happy crafting!
Smitha
Find me on instagram: @theshinynest
Find more of my tutorials on my blog www.smilingcolors.com