Hello friends, Adrienne from @studio80design here to share a horoscope watercolor habit tracker tutorial! I'm going to show you how to create a galaxy watercolor background for the horoscope theme. Tombow Dual Brush Pens are great to use for watercolor because they are water based, so all you have to do is add water to the ink and it turns to watercolor. Let's get started!
Materials you'll need:
Archer and Olive Watercolor Notebook (or any other notebook that will hold watercolor well!)
Liquid Masking Fluid
Tombow Dual Brush Pens in galaxy colors (I used colors 379, 555, 665, 373, 569 & N15)
White Gel Pen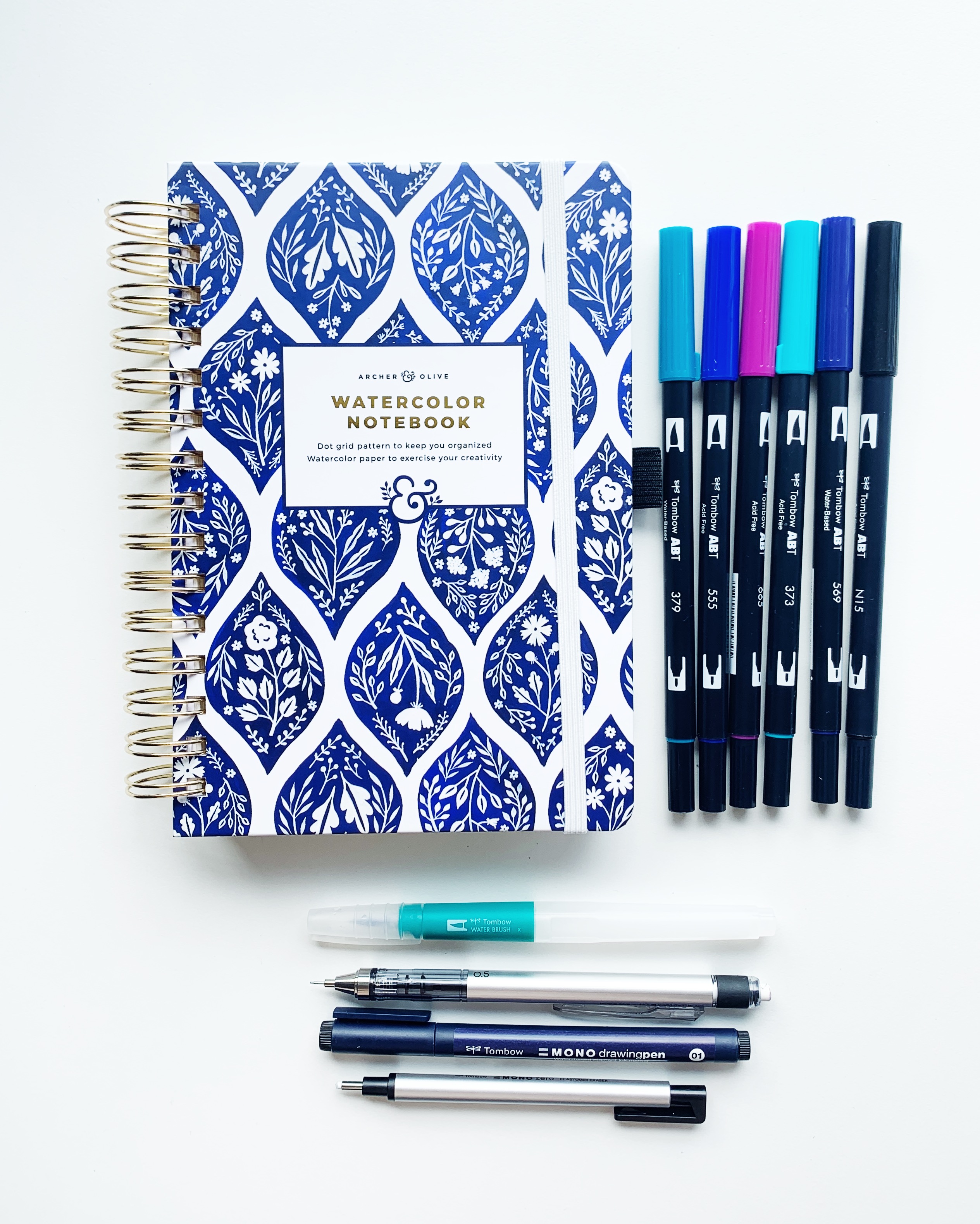 Step 1
First thing to do is sketch out thirty stars on your page with the Tombow MONO Graph Mechanical Pencil! I left space at the top to draw a horoscope constellation later.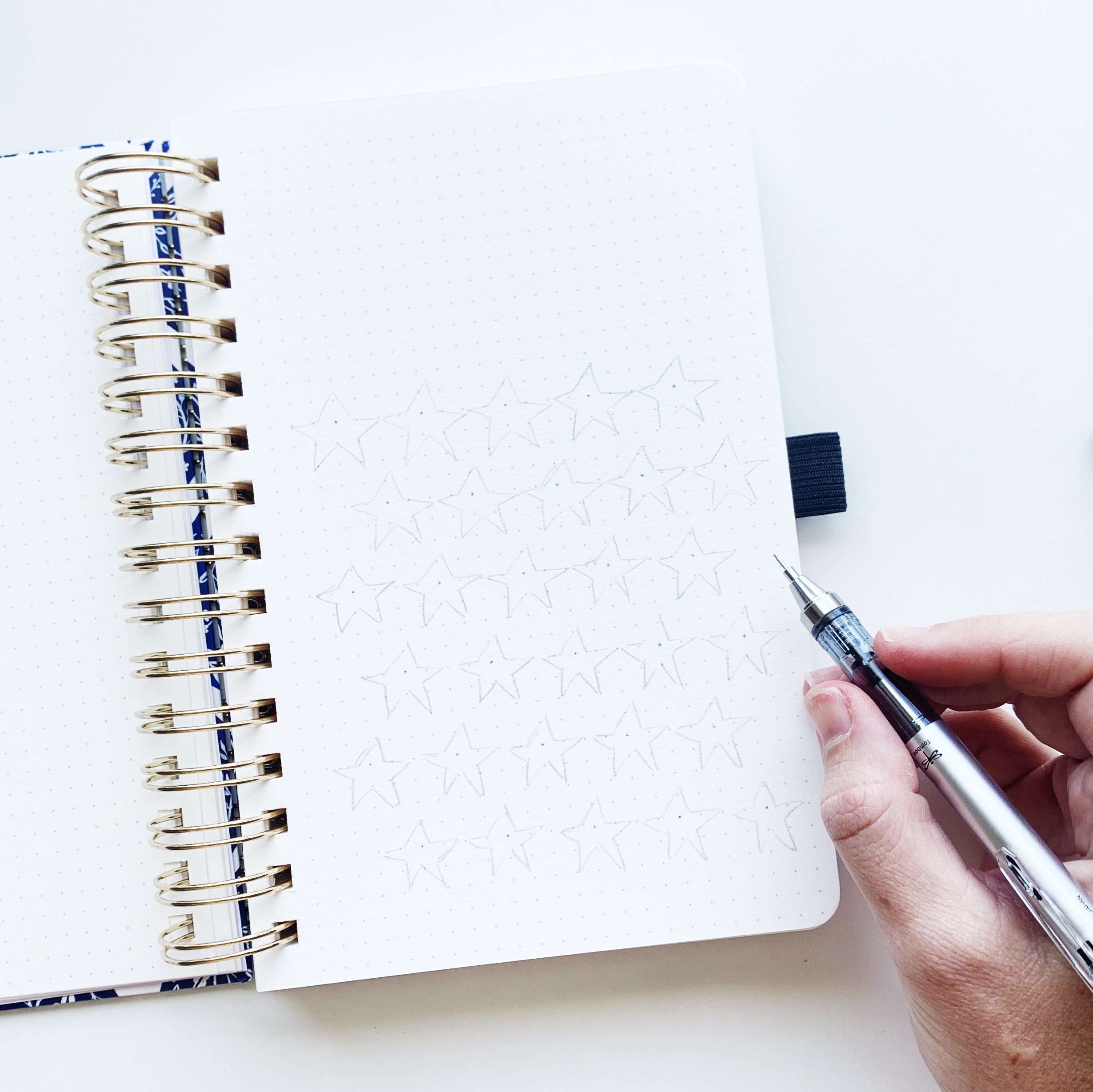 Step 2
Next, use liquid masking fluid to fill in each of the stars. Then, wait for it to completely dry! When it's dry, it will still be a little tacky to the touch. However, it won't come off when you touch it.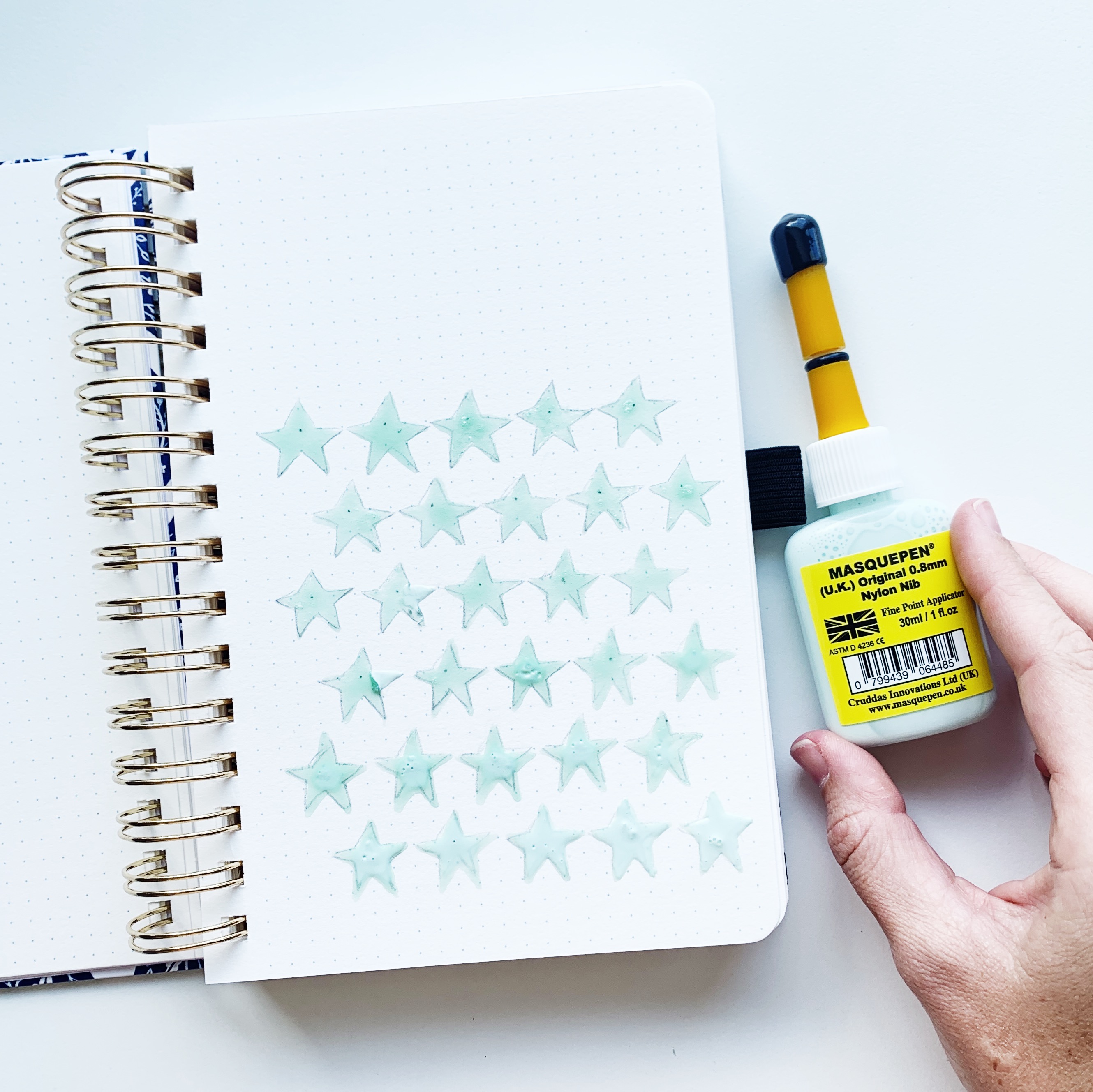 Step 3
Now it's time to add color to this horoscope habit tracker page! I like to start with the lighter colors of Tombow Dual Brush Pens and scribble in areas around the page. Make your way through all your colors until the page is filled. Then, I use my black Dual Brush Pen to fill in any empty areas. Go light with the black. It will go a long way when you add the water!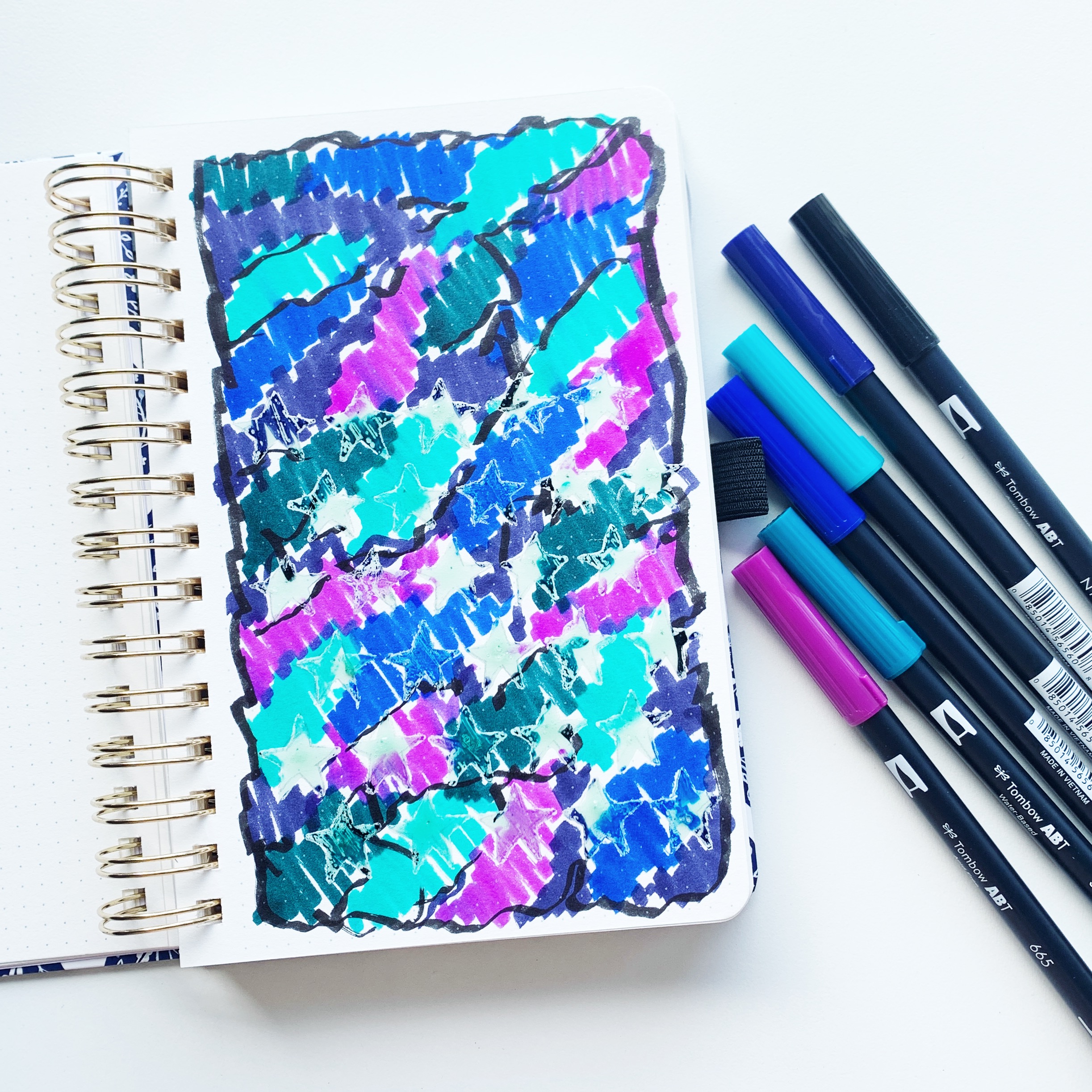 Step 4
Take the Tombow Medium Water Brush (I like to dip it in water first to add extra water) and begin to color in and add water to the page with the lighter colors first. Work from light to dark or else the dark will overpower the lighter colors. When you add water to the colored areas, it will turn into a watercolor and the colors will bleed together nicely! Be careful not to saturate the page too much! You can always use a piece of paper towel to pick up any extra water that pools in one place. Then, wait for the page to dry completely!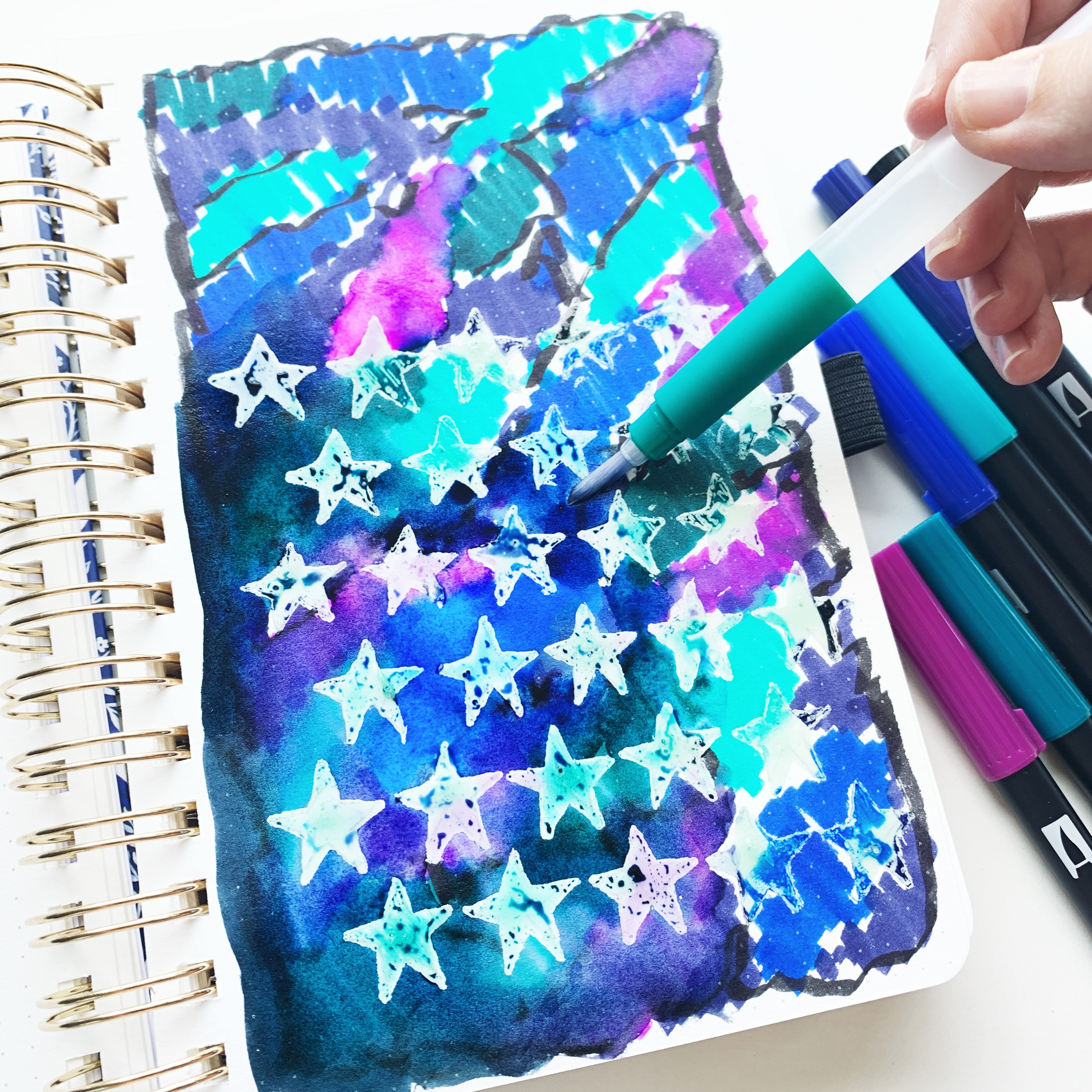 Step 5
Before I peel off the masking fluid, I like to use a paper towel to dab the stars and pick up any extra watercolor. Since the watercolor can't go through the masking fluid, it will stay on top of the masking fluid. So, soak it up before you begin to peel! When the page is completely dry, use the Tombow MONO Zero Eraser (your finger will also work!) to peel off the masking fluid stars. Just rub it and the masking fluid will roll off the page. Be careful to go slow, so you don't accidentally take some of the page with it! Erase any extra pencil marks.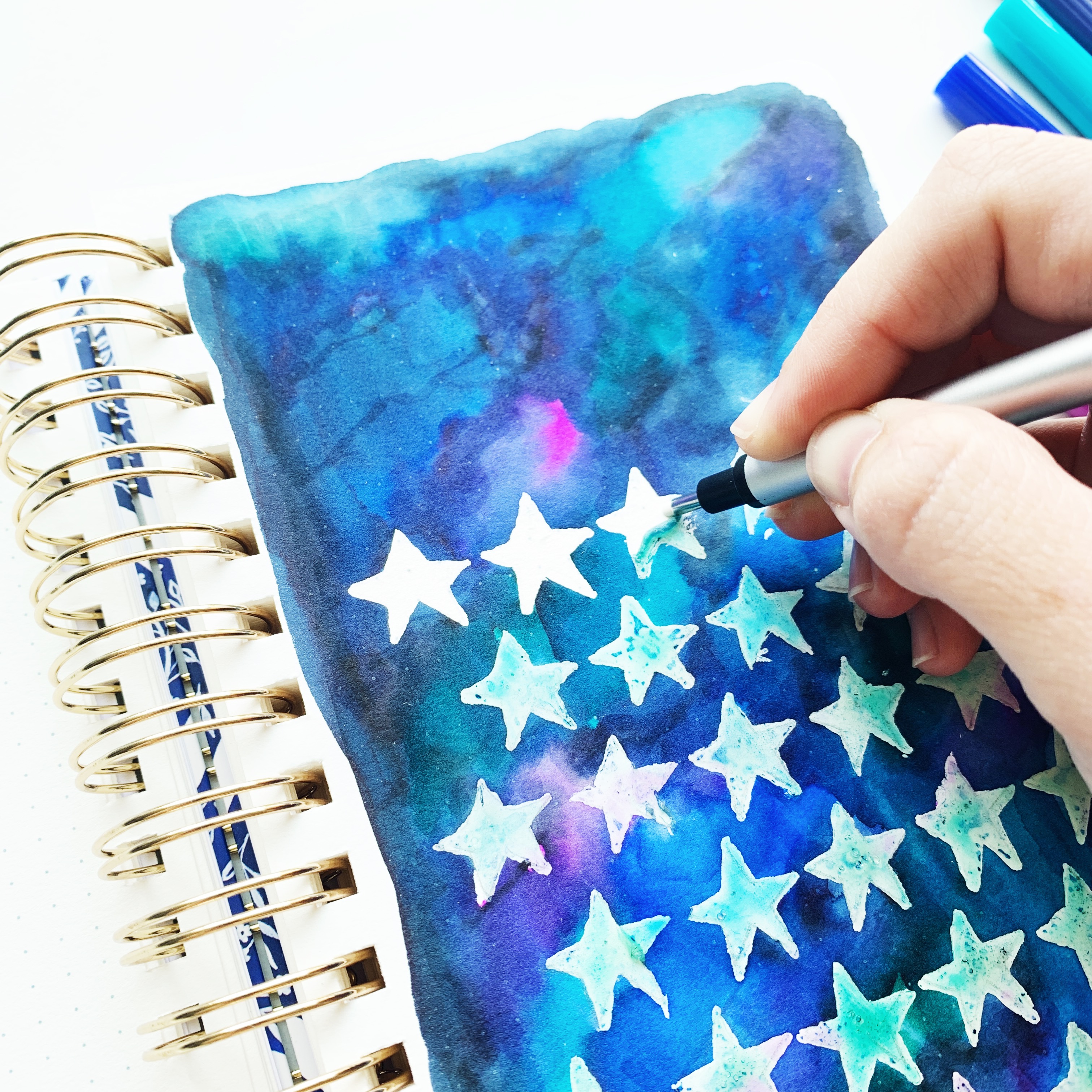 Step 6
Write in the numbers for the days of the month inside each star with the Tombow MONO Drawing Pen 01.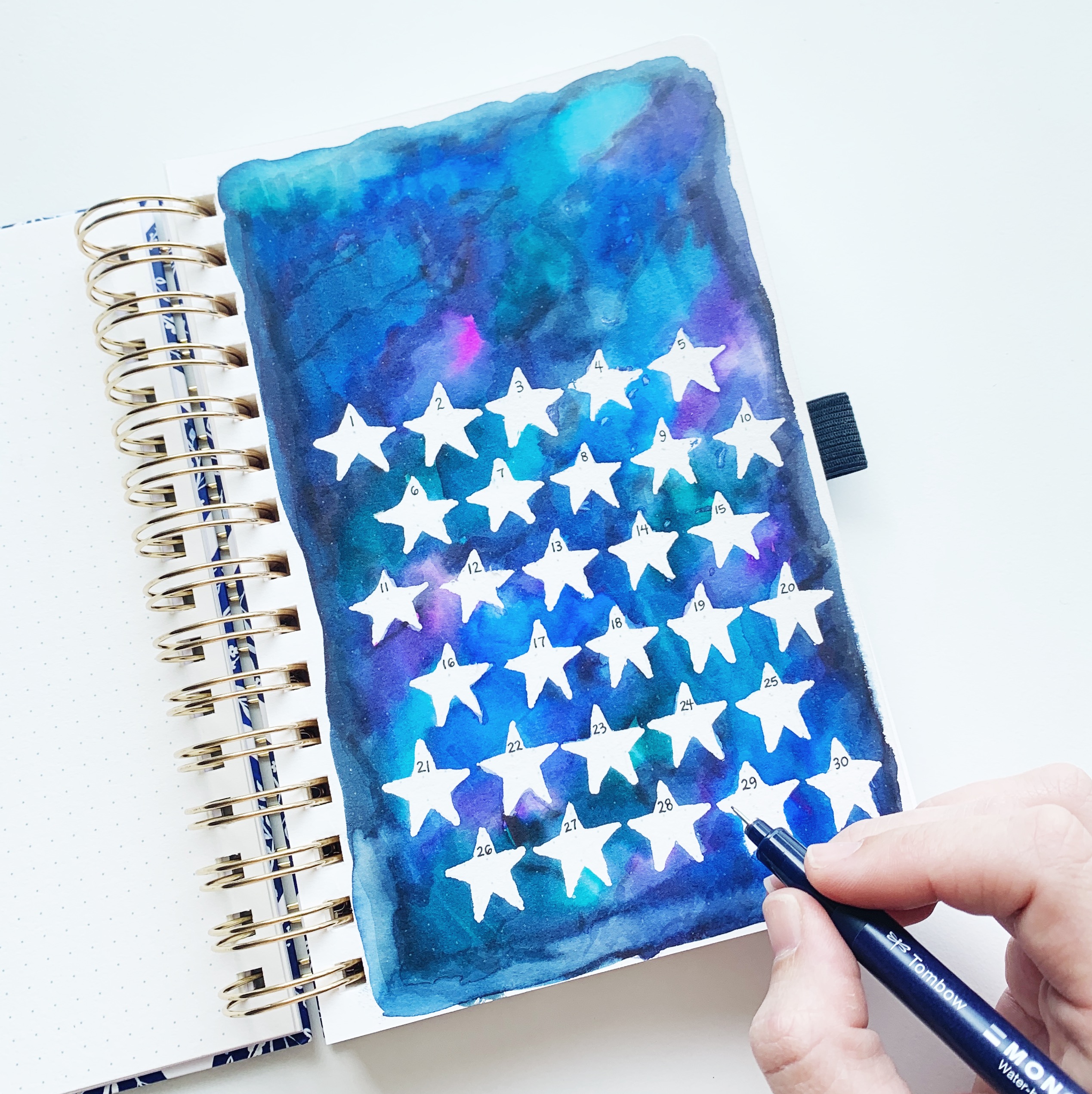 Step 7
Use a white gel pen to draw in a constellation at the top of the page. I drew the Virgo horoscope constellation since we are in the month of September!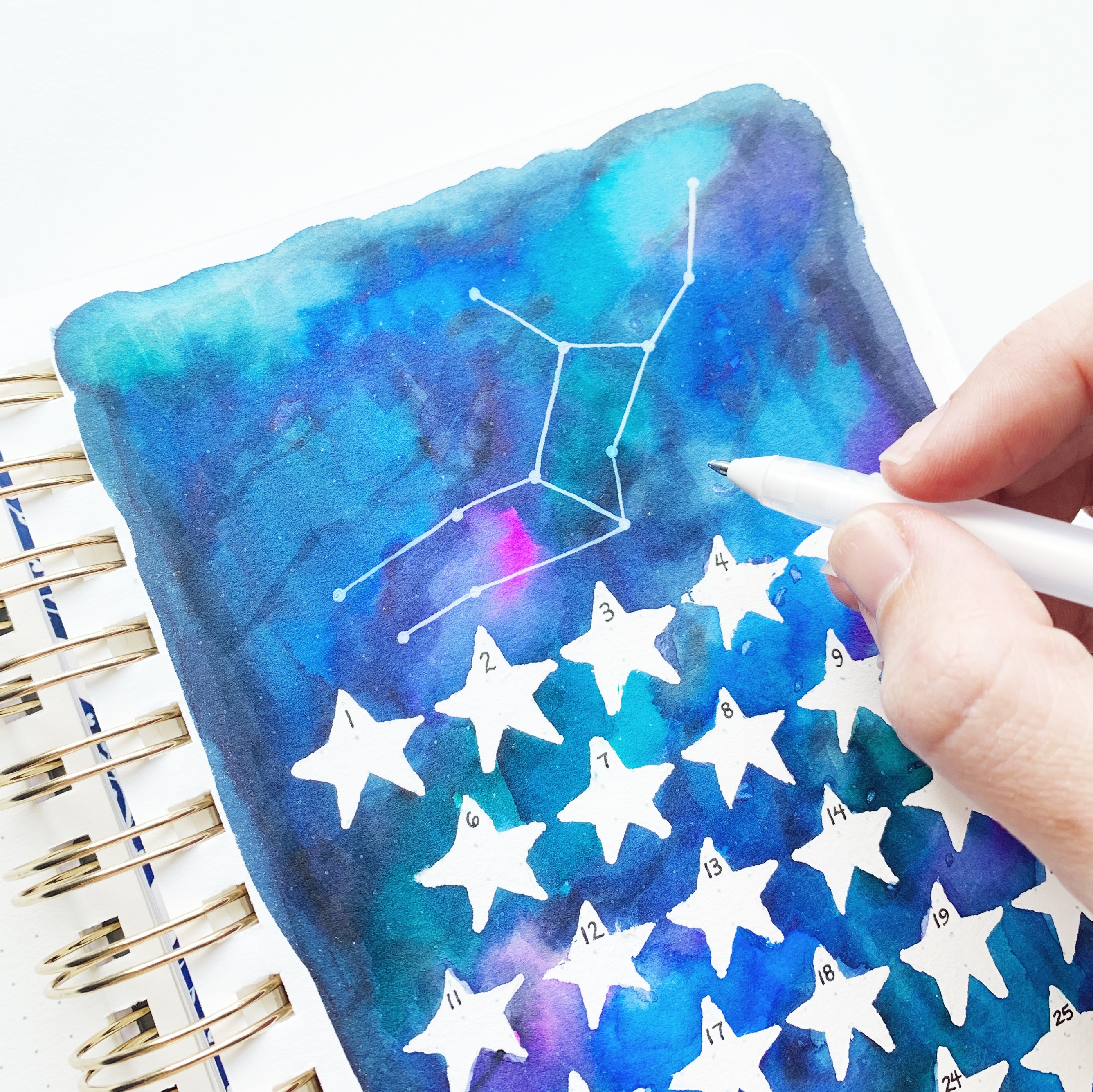 Step 8
Draw in stars around your page with the white gel pen. Make the dots random to make it looks more like space! You're done!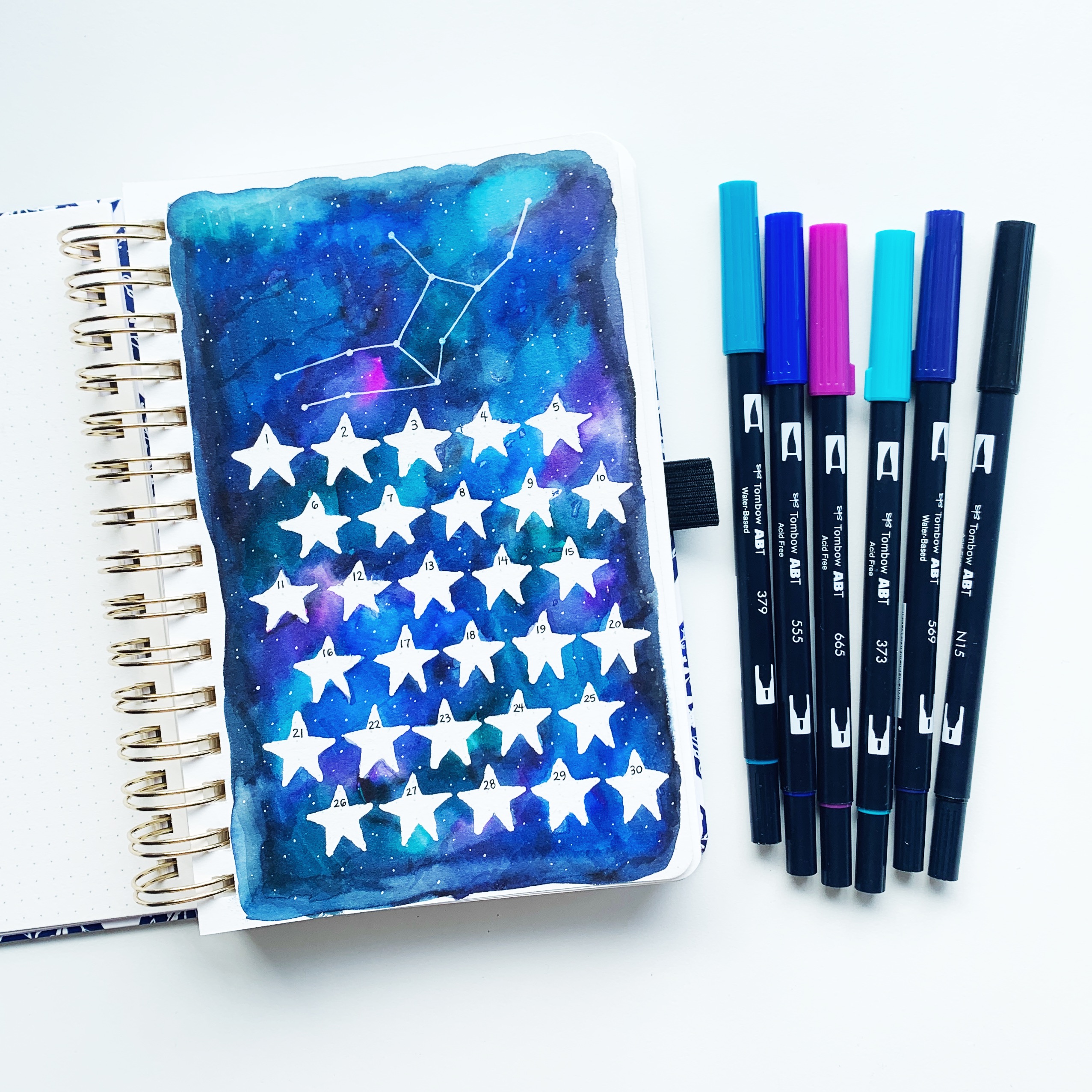 Thanks so much for visiting today! I hope you enjoyed this horoscope watercolor habit tracker tutorial! For more inspiration like this make sure to follow me @studio80design!
For more watercolor ideas using Tombow Dual Brush Pens, check out these amazing tutorials: