Hi friends! Dani from @popfizzpaper here today with New Year's glitter shaker card tutorial that's so dang sparkly, it should be illegal. I'll be sharing my tips and tricks for using my three favorite Tombow Adhesives, so let's get started!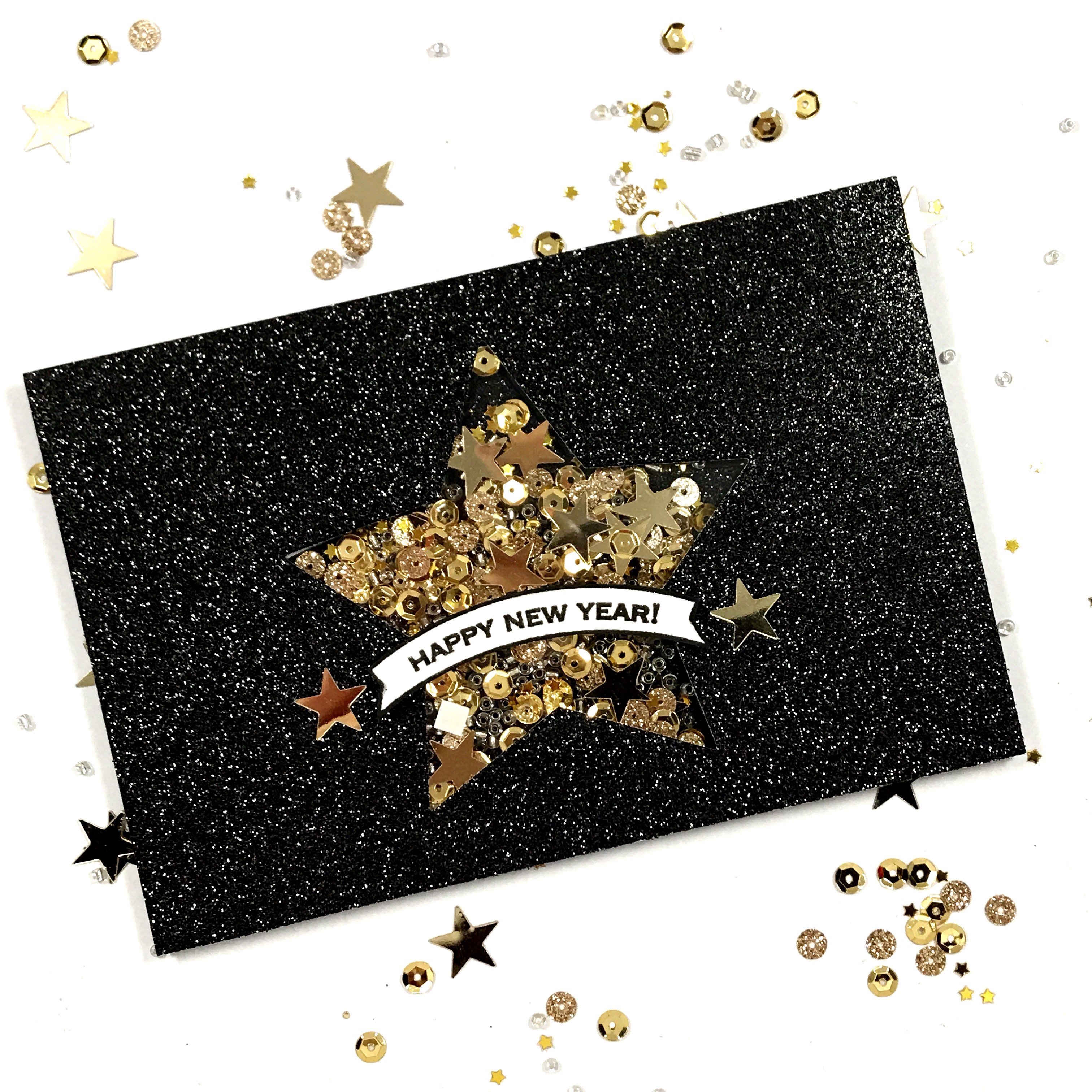 SUPPLIES:
Black glitter paper
Black cardstock
Gold sequin mix
Star die and/or die cutting machine
Clear acetate sheet
New Year's sentiment stamp and stamping block
Permanent ink pad
Scissors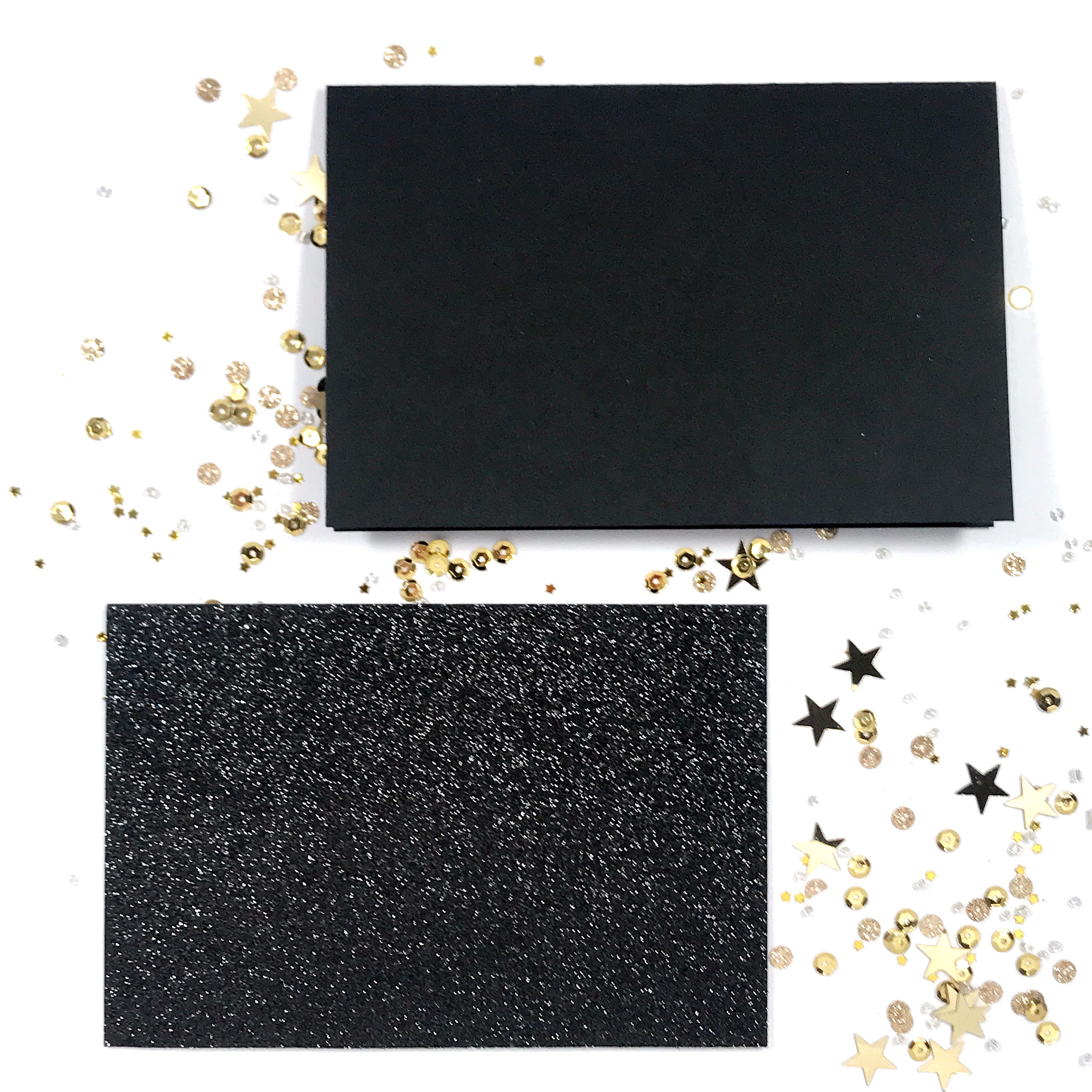 STEP 1
To begin, cut your glitter cardstock to 4″ x 6″. Next, create a card base by cutting down a piece of plain black cardstock to 6″ x 8″. Fold in half along the long edge and you're good to go! Now, let's get to the fun stuff!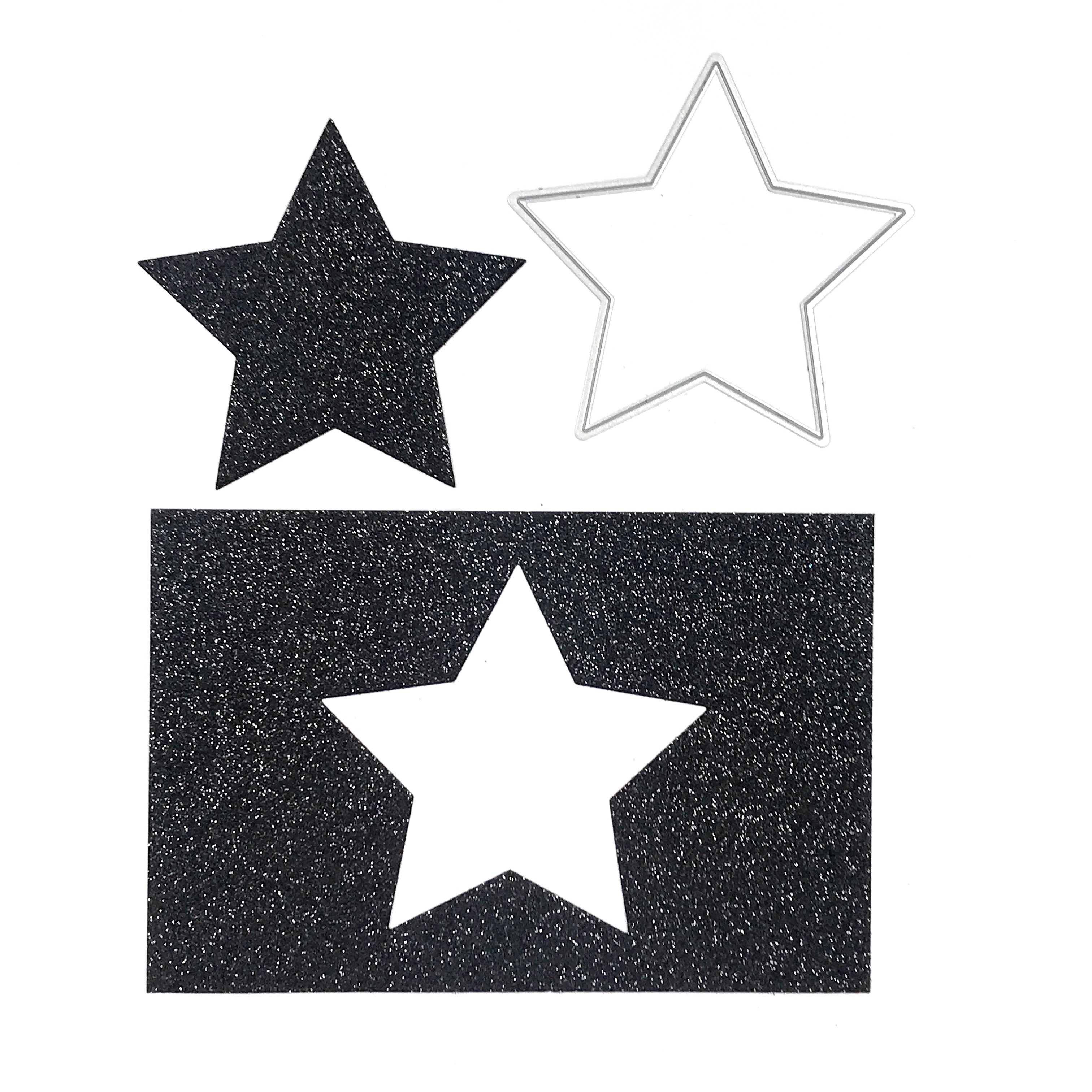 STEP 2
Cut a large star out of the center of your glitter card piece. I used a die and a manual cutting machine, but you could use an electronic cutting machine, punches or a carefully wielded craft knife.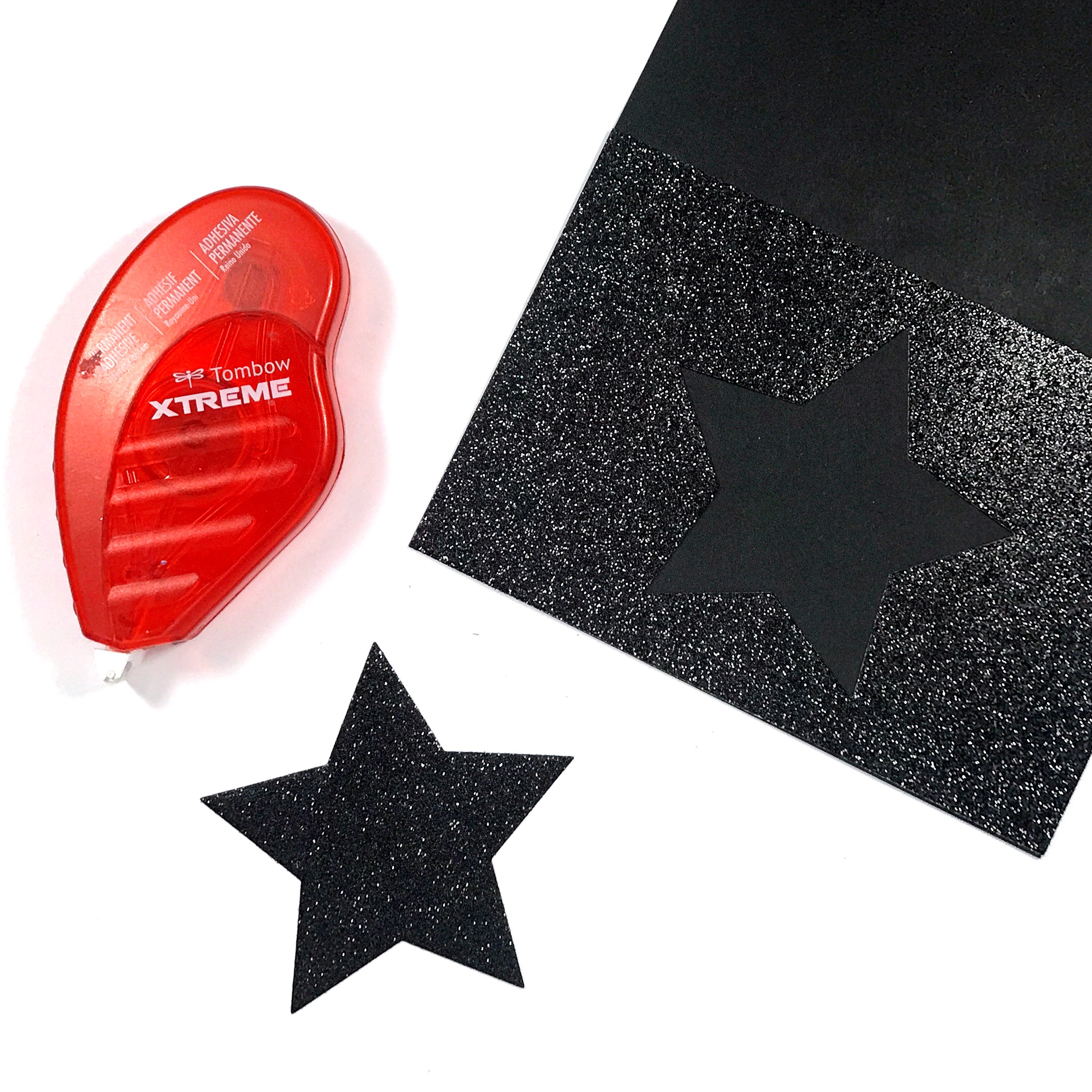 STEP 3
Now, lay the 4″ x 6″ glitter card piece on top of your card base. Do NOT put any adhesive on the back. We want to be able to lift it up easily! However, you want to add a good amount of the Tombow Xtreme Adhesive on the back of the star diecut (the shaped piece). Without moving the larger glitter piece, lay the cutout star back in it's original spot (like you'd fit the last piece in a puzzle). This will get the glittery star diecut in the right spot and the Tombow Xtreme Adhesive will keep it put!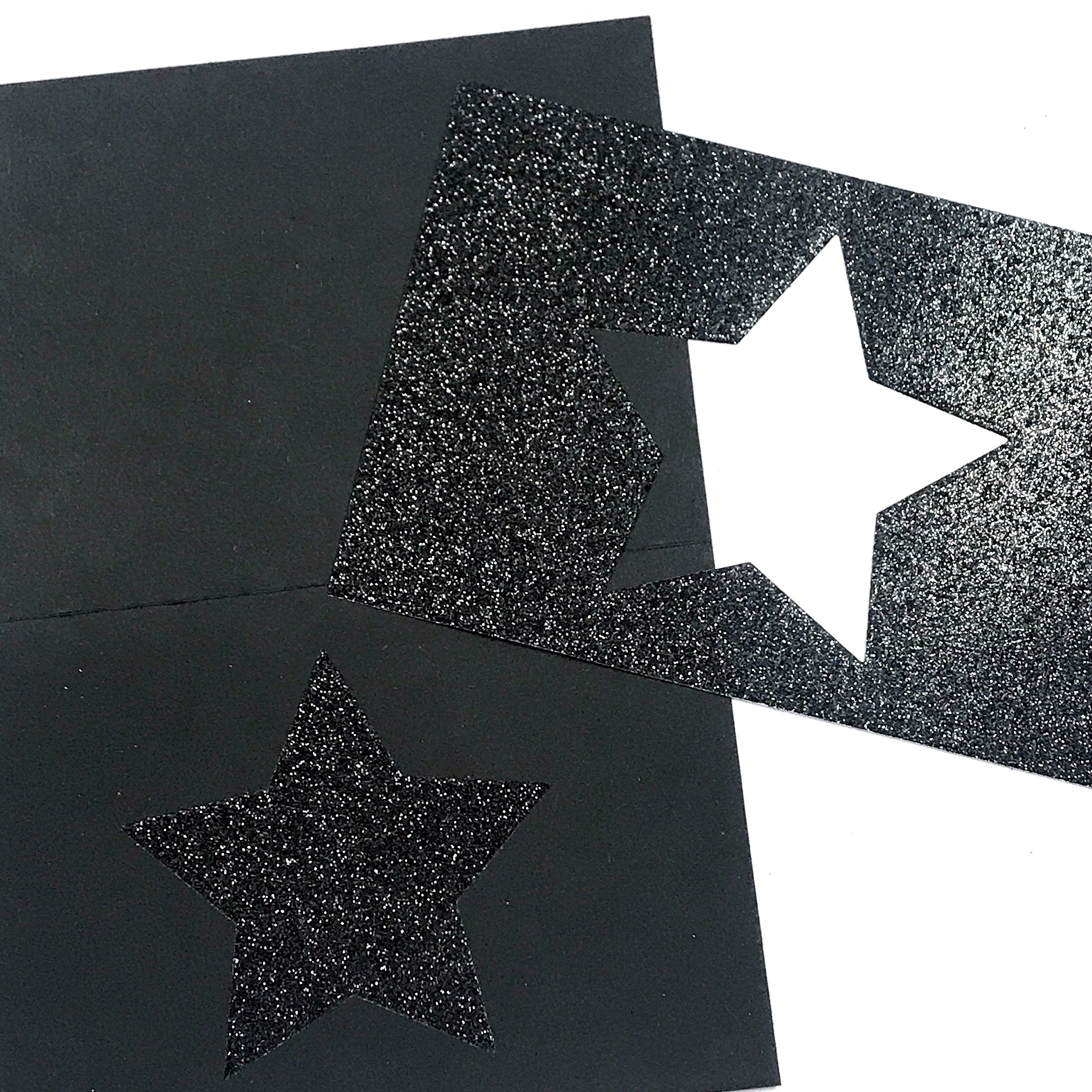 STEP 4
When we lift up the 4″ x 6″ piece, the star is perfectly centered and will be our guide for creating a shaker. Let's add more sparkles!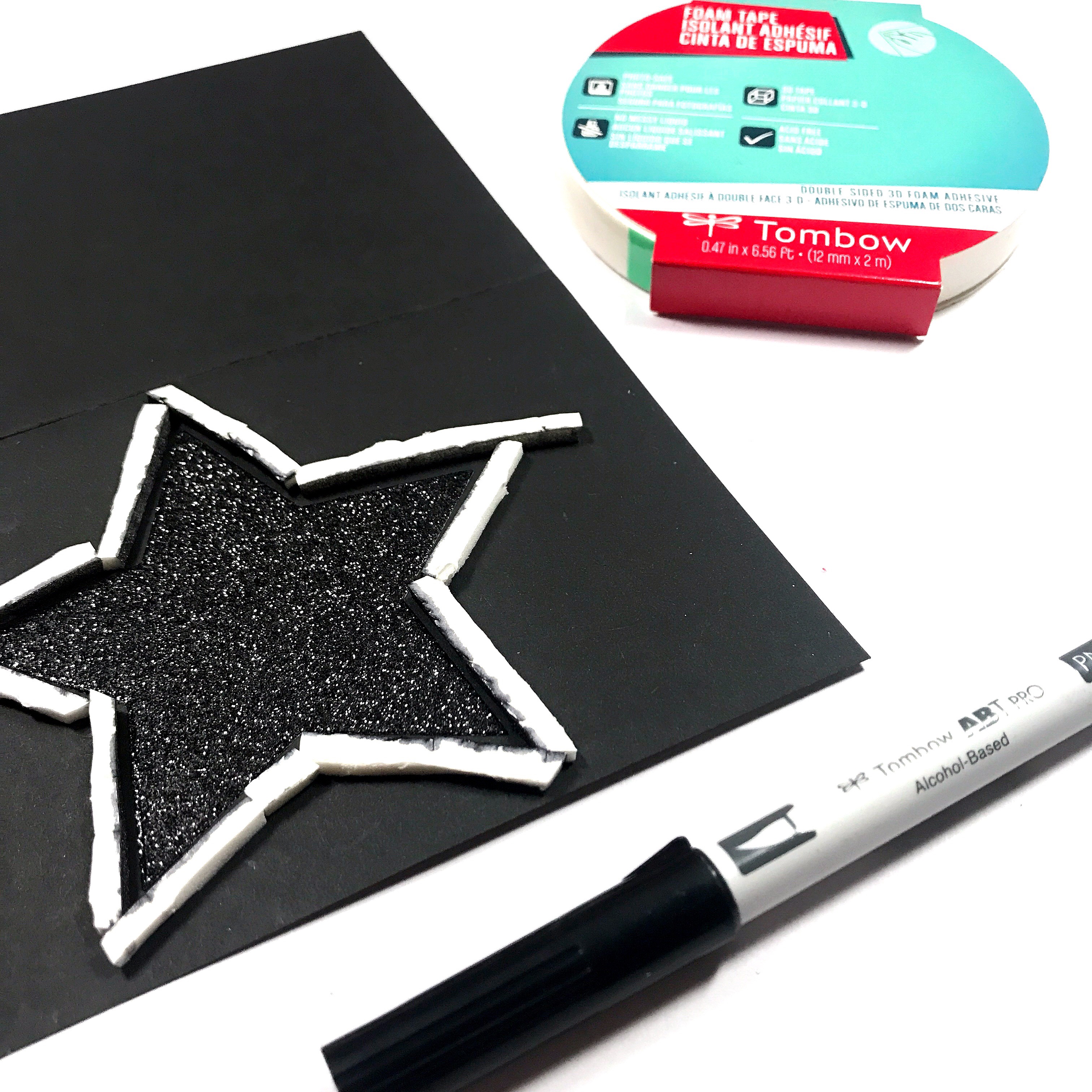 STEP 5
I like to cut down the Tombow Foam Tape, so I can make it last as long as possible. Yes, I love it that much! Did you know that you can also tint the sides of the Foam Tape so it matches your project and essentially disappears? I used a Tombow ABT PRO Marker in PN15 to color the sides of the foam tape before adhering it around the glitter star.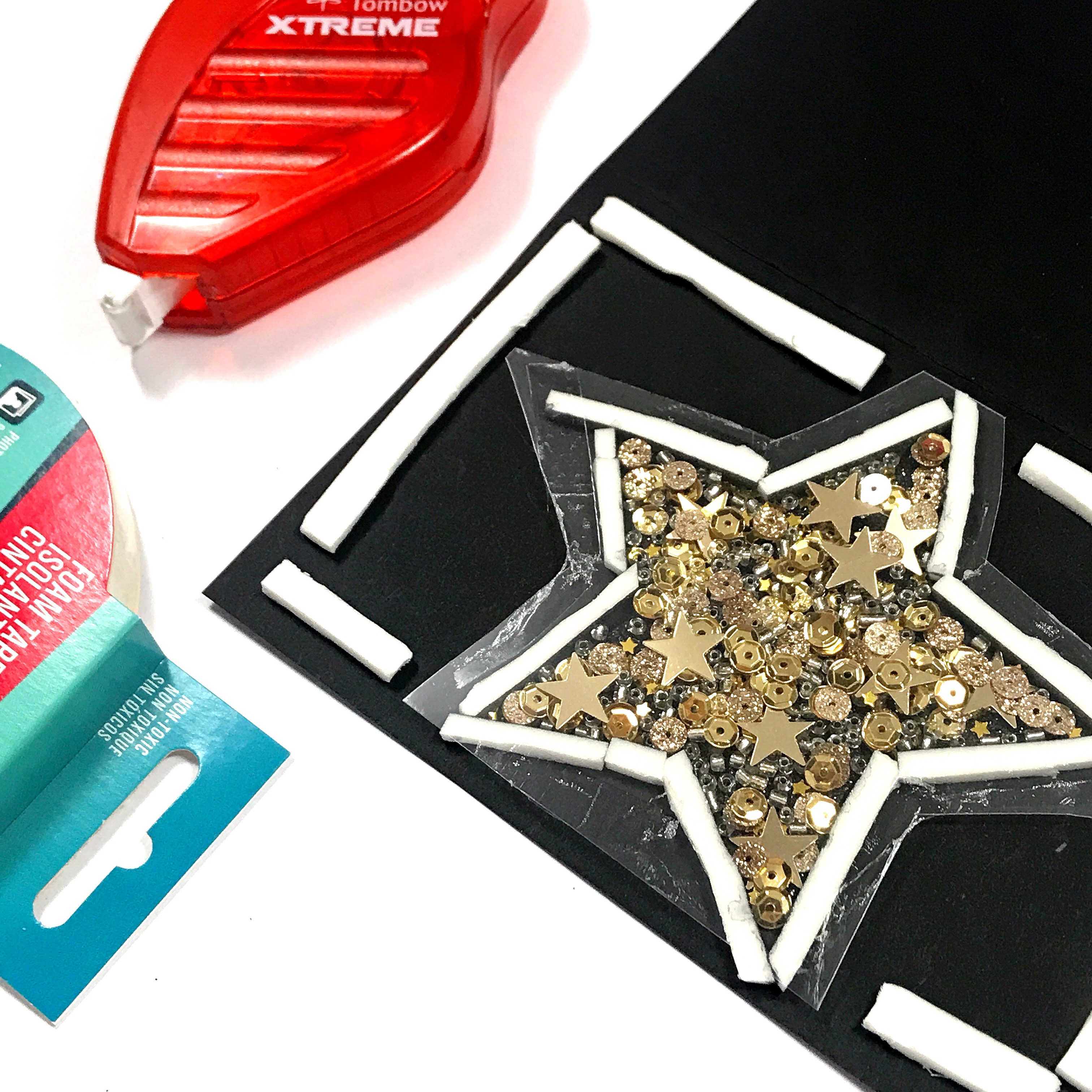 STEP 6
With your star outlined in Tombow Foam Tape, go ahead and add some Foam Tape to the corners too. Add your gold sequin mix to the center of the star area and peel up the backing on the Foam Tape. Then, cover with a clear piece of acetate. Make sure no bits can fall out by giving it a little shake!
I also added a bit of Tombow Xtreme Adhesive on top of the edges of the acetate for more hold. You don't want to add any adhesive over the shaker bit area that will show through the front panel.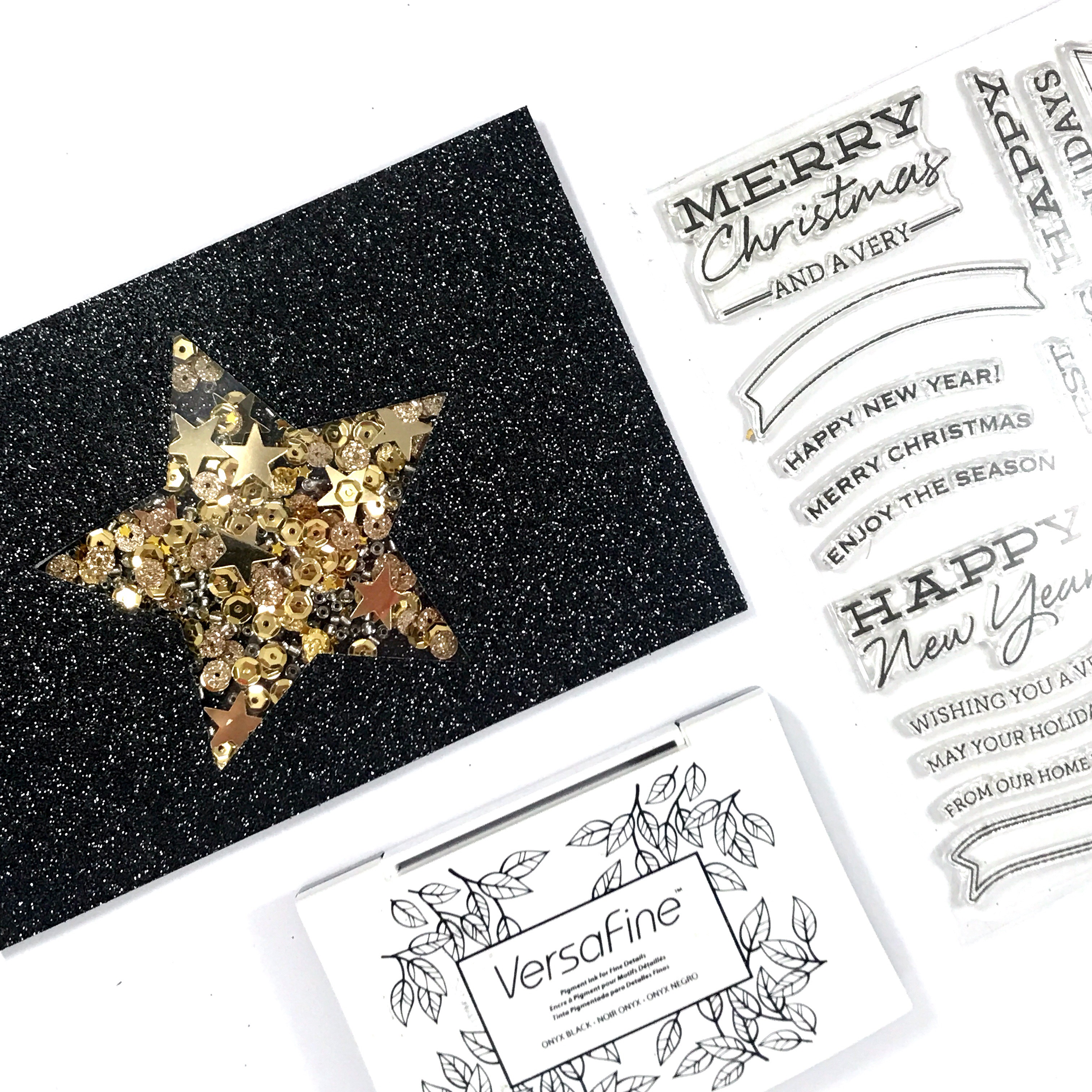 STEP 7
Layer on the front glitter piece and your star shaker is revealed in all it's sparkly goodness! So pretty, right? Stamp a banner sentiment on mixed media paper and carefully cut it out. I edged the sides of my banner with the Tombow ABT PRO Marker in PN15, so the banner blended into the card better. Pop some more Tombow Foam Tape on the back of the banner and place across the shaker. To finish things off, I used Tombow MONO Aqua Liquid Glue to adhere down a couple of gold star confetti to either side of the banner.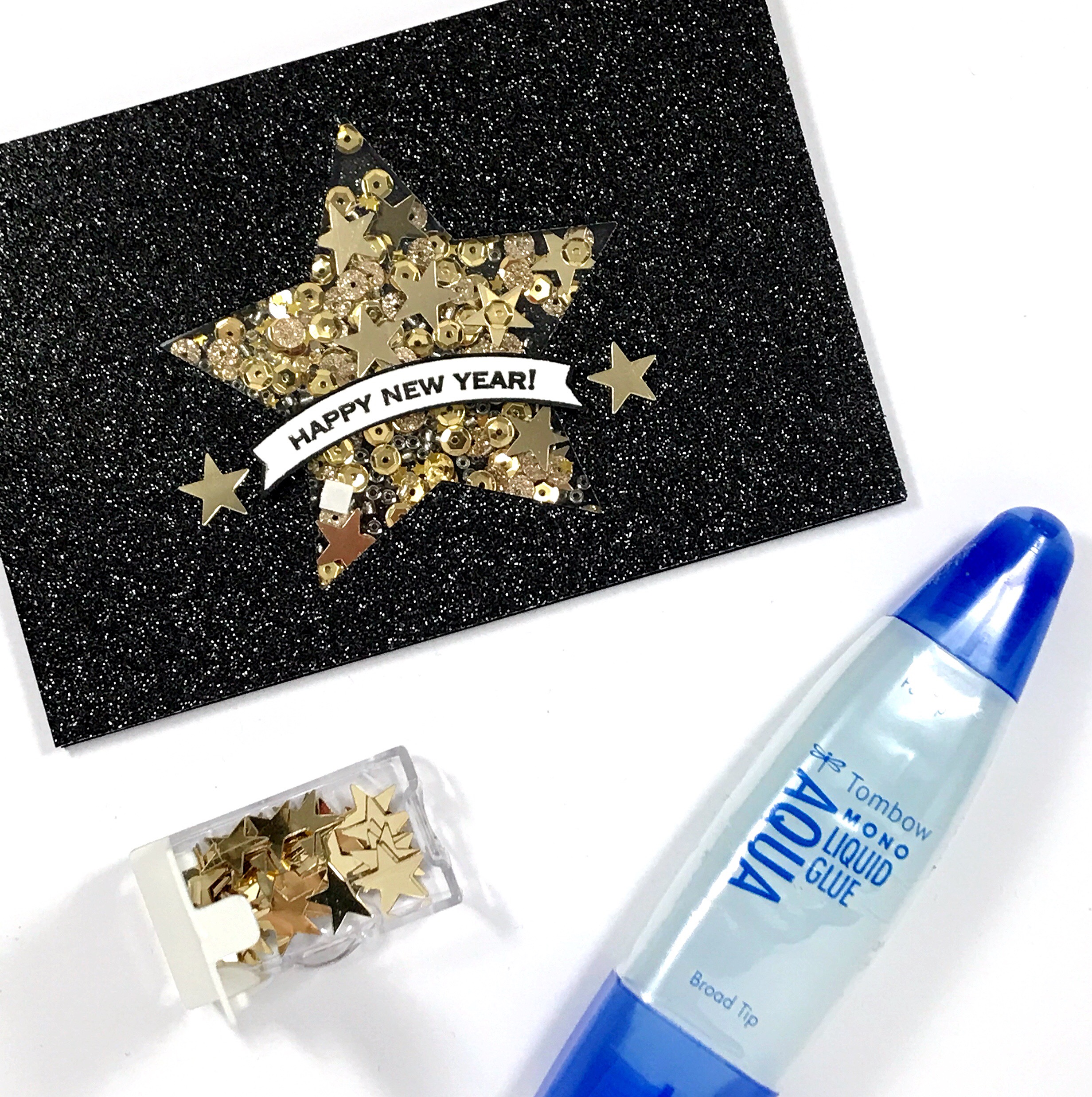 Super fun, right? I love how sparkly this card is. I even added clear glitter pen over the banner! When else can you go crazy with glittery bits if not at New Year's, right? I hope you enjoyed this card tutorial and will give it a try! Please tag @popfizzpaper if you do. I would love to see! For more tips, tutorials and exclusive crafty content from me, make sure to check out my Crafty Club!! See you there!