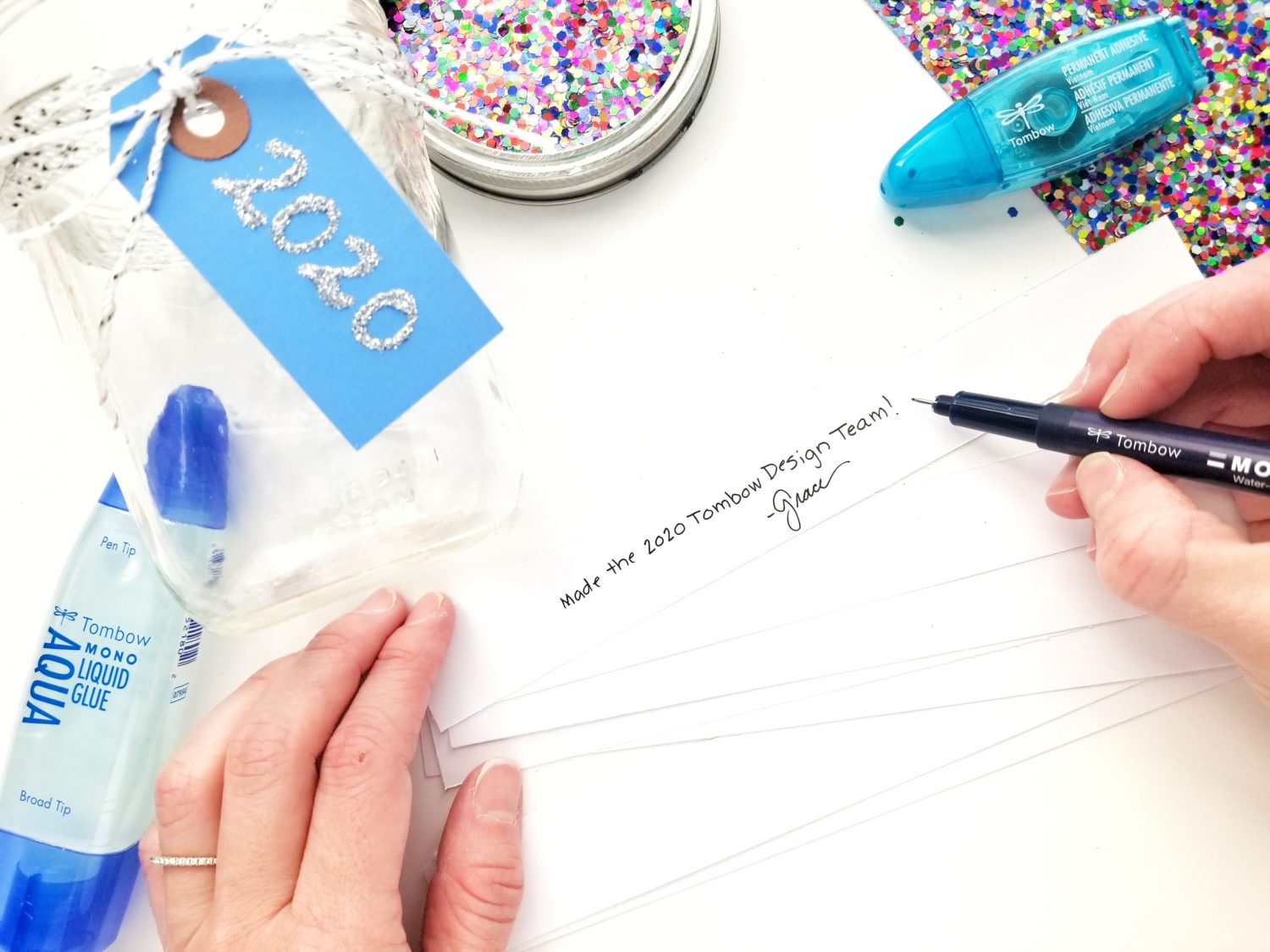 Hi y'all, it's Grace from Grace Anne Studio. Back in 2014, my family started keeping a New Year's gratitude jar. Each new year, we start a new jar. Throughout the year, anytime we feel especially grateful for something, we write it down and add it to the jar. Then each New Year's Eve, we open the jar and read through them together. It's a great way to practice gratitude throughout the year and to reflect on the good each new year.
Today, we're going to create a New Year's gratitude jar for 2020 using some of my favorite Tombow products!
Supplies
Mason jar
Scrapbook paper
Scissors
Paper tag
String
Glitter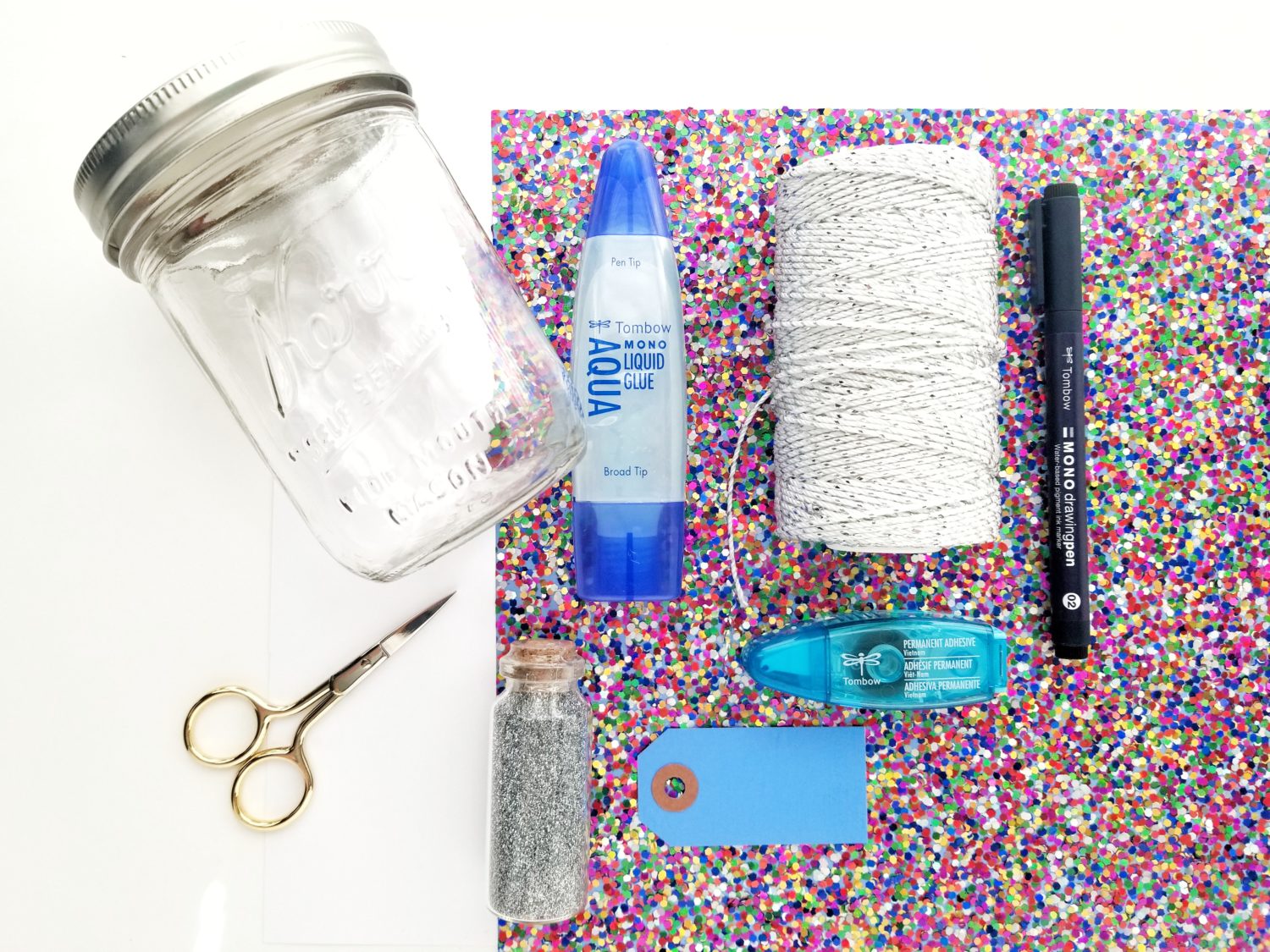 Step 1: Make the Tag
First, we'll make our 2020 tag. Take your paper tag and use the pen tip of the MONO Aqua Liquid Glue to write the year. To keep an even thickness, work slowly and let the glue hover above the tag. Then, cover the glue with glitter and shake it off. You'll be left with a very festive 2020 tag! Be sure to let the glue dry completely.
TIP: Use a small paint brush to remove any stray glitter.


Step 2: Dress Up the Lid
While the tag dries, dress up the mason jar lid. Grab your scrapbook paper and cut out a circle that fits the interior lid of the mason jar. Then, apply the Power Mini Glue Tape to the back of the lid. Next, attach the paper to the interior lid and fit it back inside the rim. Since we read the gratitude jar on New Year's Eve, I went with confetti scrapbook paper!
TIP: When you apply the adhesive, use a scrap piece of paper below the scrapbook paper circle. This allows you to apply it to the very edge of the paper and you'll get a better bond.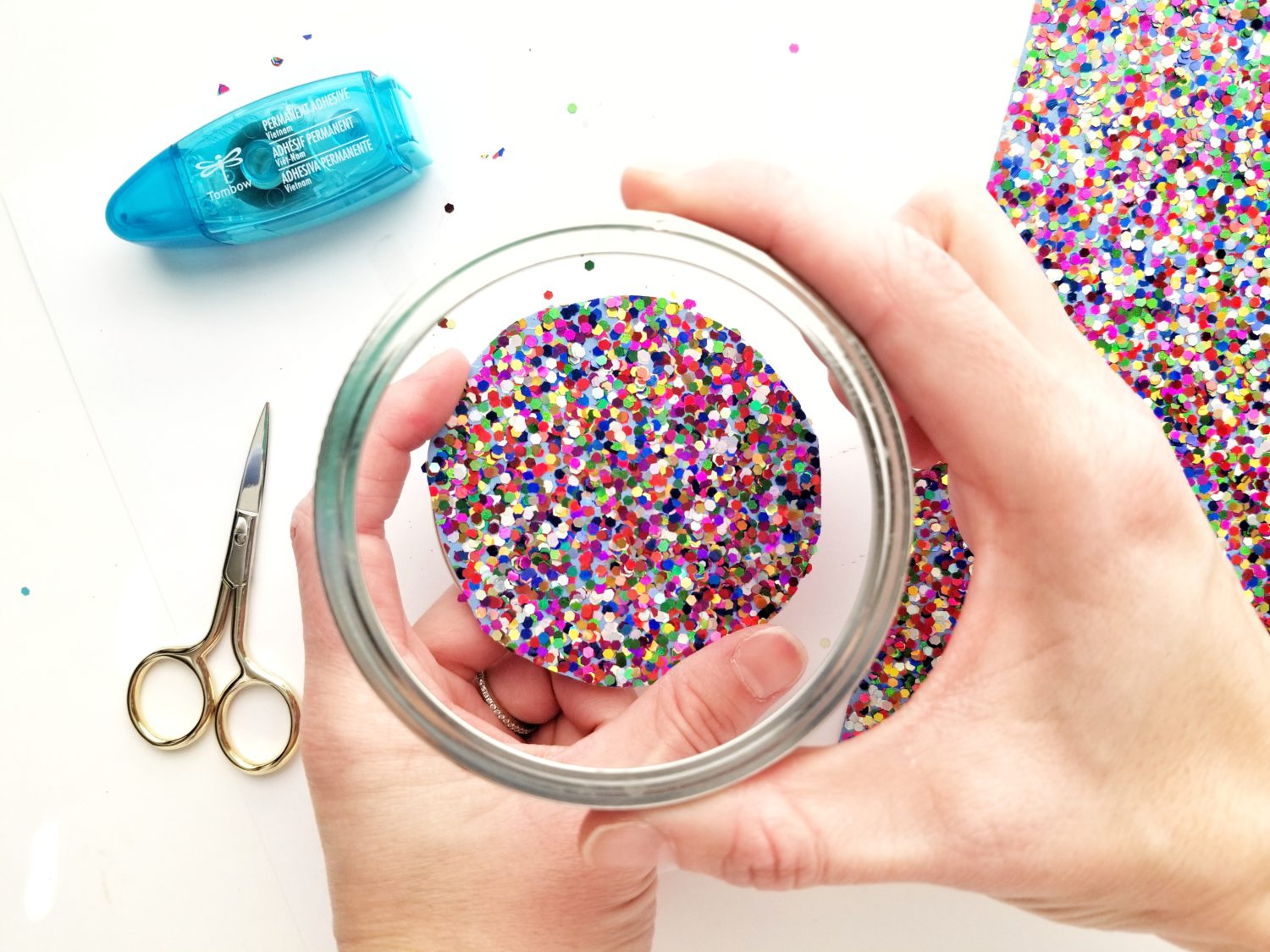 Step 3: Embellish the Jar
Next, use the Power Mini Glue Tape to apply adhesive around the top of the mason jar. Then, cut a long piece of string and wrap it around the adhesive on the jar. Wrap the string several times for a more prominent look. Tie the string in a knot. Then, attach the 2020 tag and tie a bow.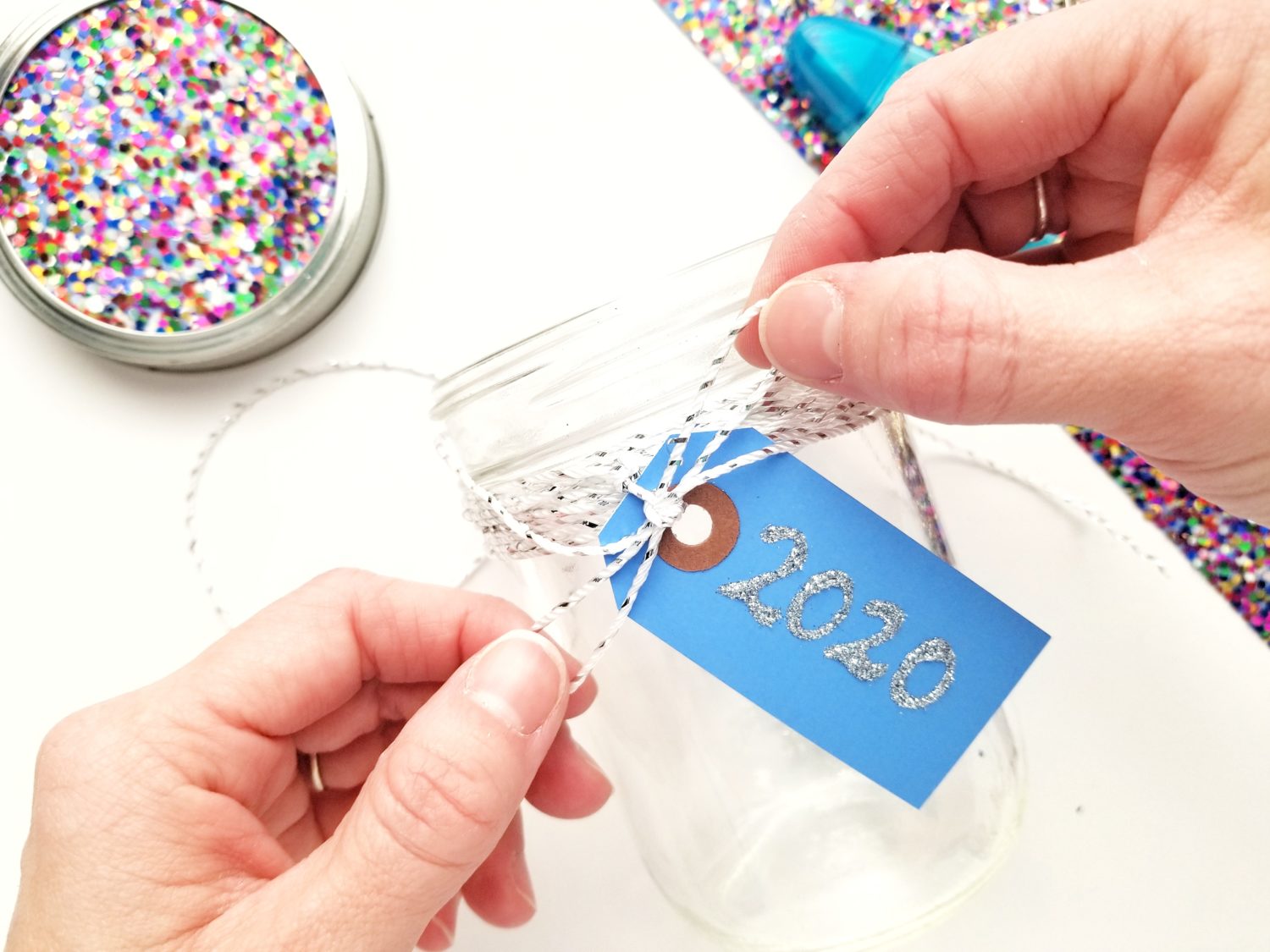 Step 4: Just Add Gratitude
Finally, write down what you're grateful for, add it to the jar, put the lid on and start your New Year's gratitude jar!
If you use this tutorial to create a gratitude jar, be sure to tag @graceannestudio and @tombowusa on social media so we can cheer you on! For more ways to practice gratitude, check out the posts below:
Wishing you a grateful and joyous new year!
Grace