Hi, Jessica from BrownPaperBunny here! Have you ever tried to make a fashion illustration from found objects? It's a super fun craft activity you can do at home with adults or kids! Here's what you'll need to get started.
Supplies: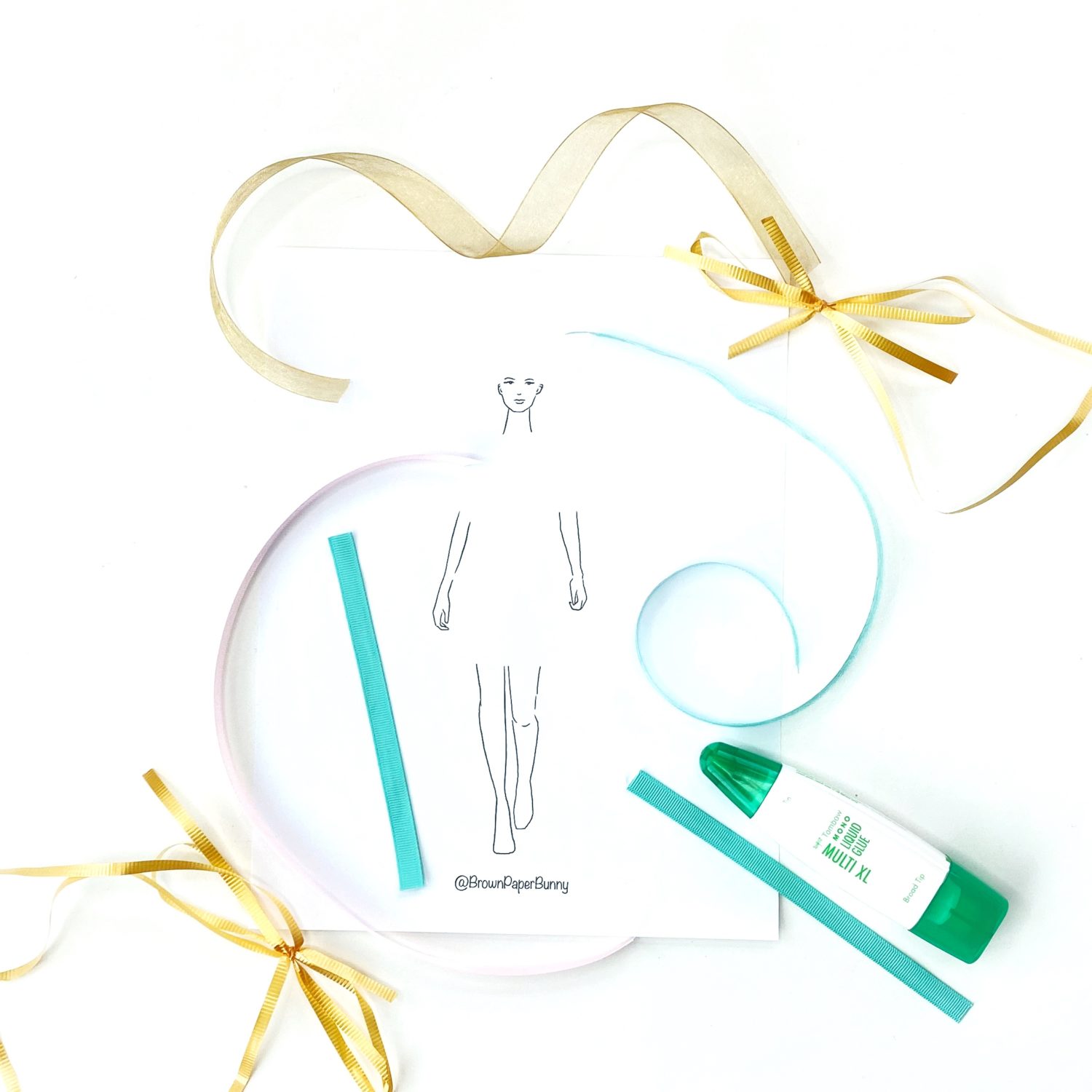 Step 1: Print or Draw Your Template
Either print out the template below or use your MONO Drawing Pens to draw your own. You just need to show a face, arms, legs, hands and feet.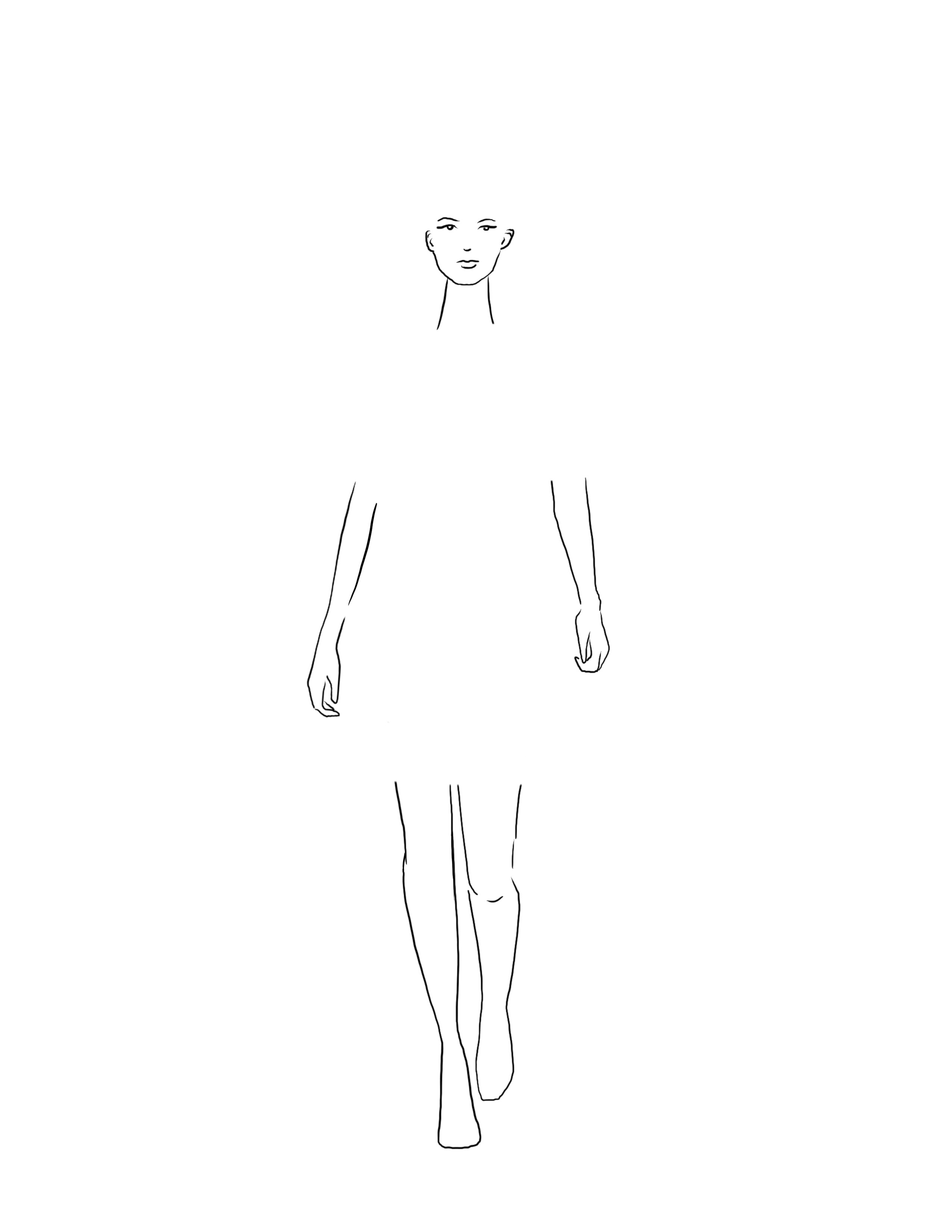 Step 2: Go on a Treasure Hunt
Go on a treasure hunt around your house or garden to find objects that you can use to create your fashion illustration. Here are a few examples you could look for: ribbons, torn up pieces of paper, old buttons, used stamps, leaves, flower petals, sand, sequins or beads, bottle caps or rice. I'm using some leftover ribbon I was about to throw away and a handful of sequins I found in a drawer.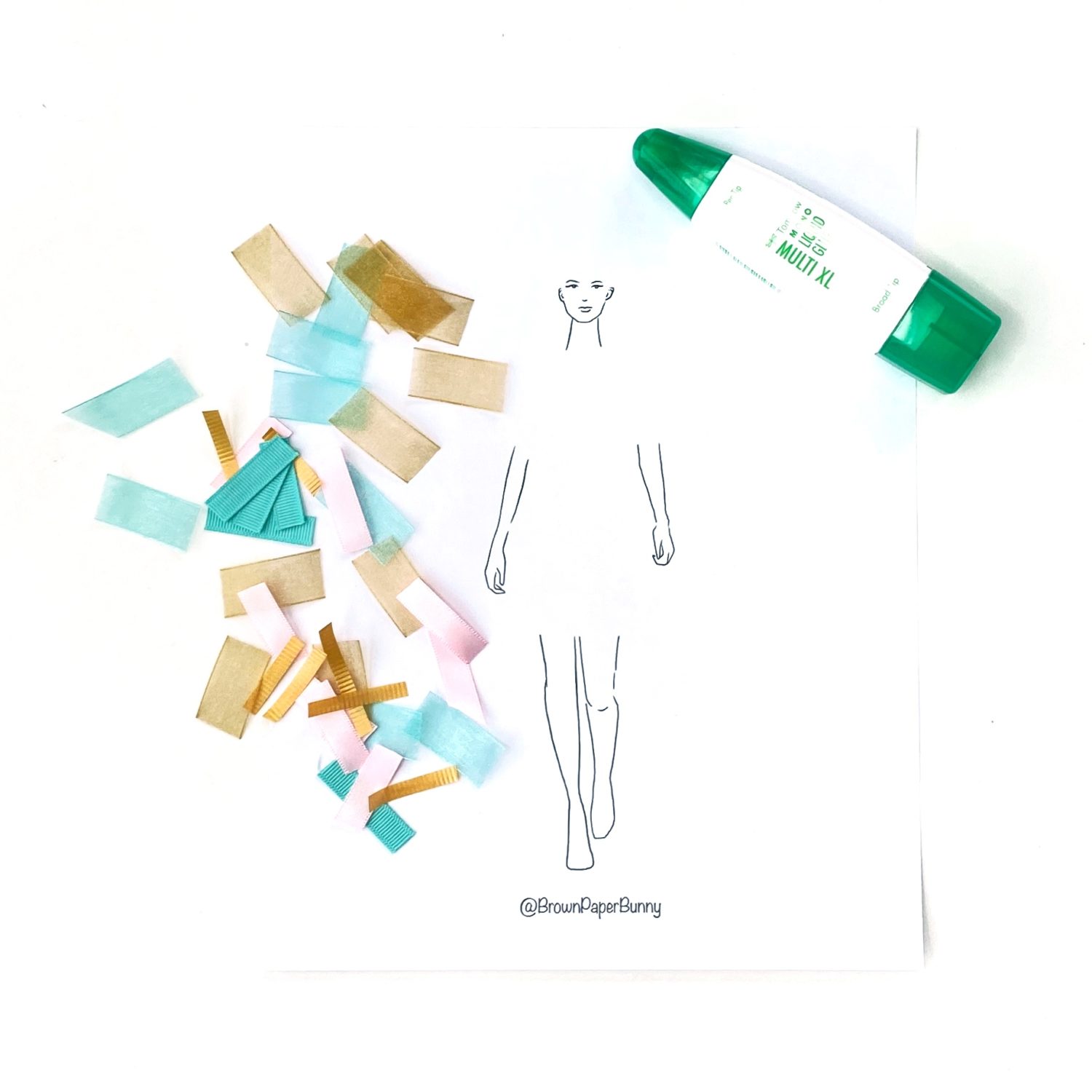 Step 3: Stick it all Down
Arrange your new treasures on top of your figure template until you're happy with the layout. Then use your MONO XL Liquid Glue to stick it all into place. Let it dry.
If you didn't cover the head or all of the arms and legs, you can draw on some hair with your Dual Brush Pens and fill in any missing spots with MONO Drawing Pens.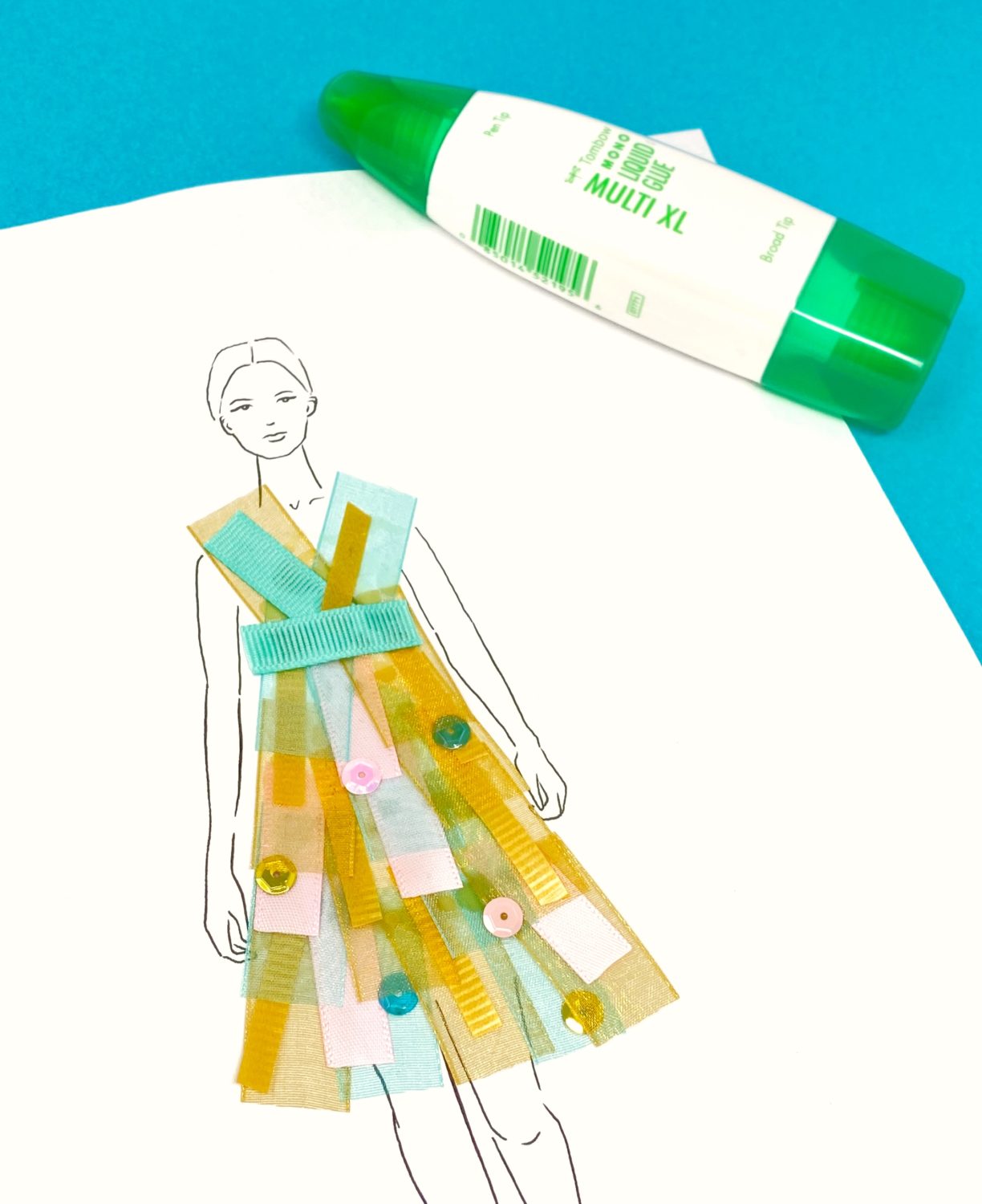 Voila, you've made a fashion illustration from found objects! You can make a whole series of them. We'd love to see, so make sure to tag @TombowUSA and @BrownPaperBunny if you post them on social media.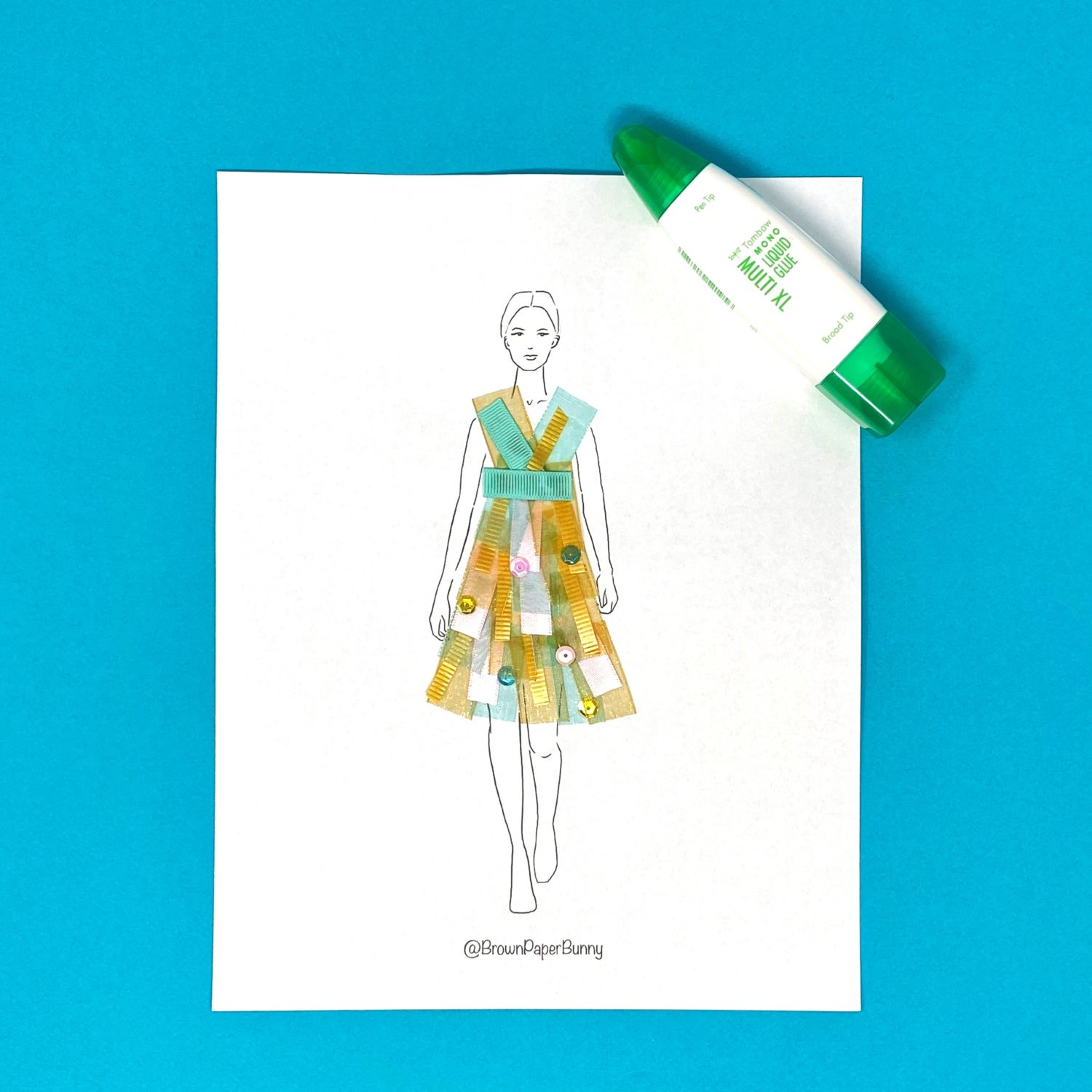 If you're looking for more fashion illustration tutorials check out this tutorial using ABT PRO Markers.