Hi, Jessica from BrownPaperBunny here to show you how to make a few different DIY ornaments with Dual Brush Pens. They look great on the tree, but they'd work as fancy gift tags too!
Supplies:
White ornament cut outs (more info below)
Round watercolor brush
Ribbon or cord
I found these white-washed wooden ornaments at Michael's, but you could also cut them out of thick watercolor or multimedia paper.
The color of Dual Brush Pen I'm using in this project is Tiki Teal (407) but use whatever colors you like or ones that match your holiday color scheme.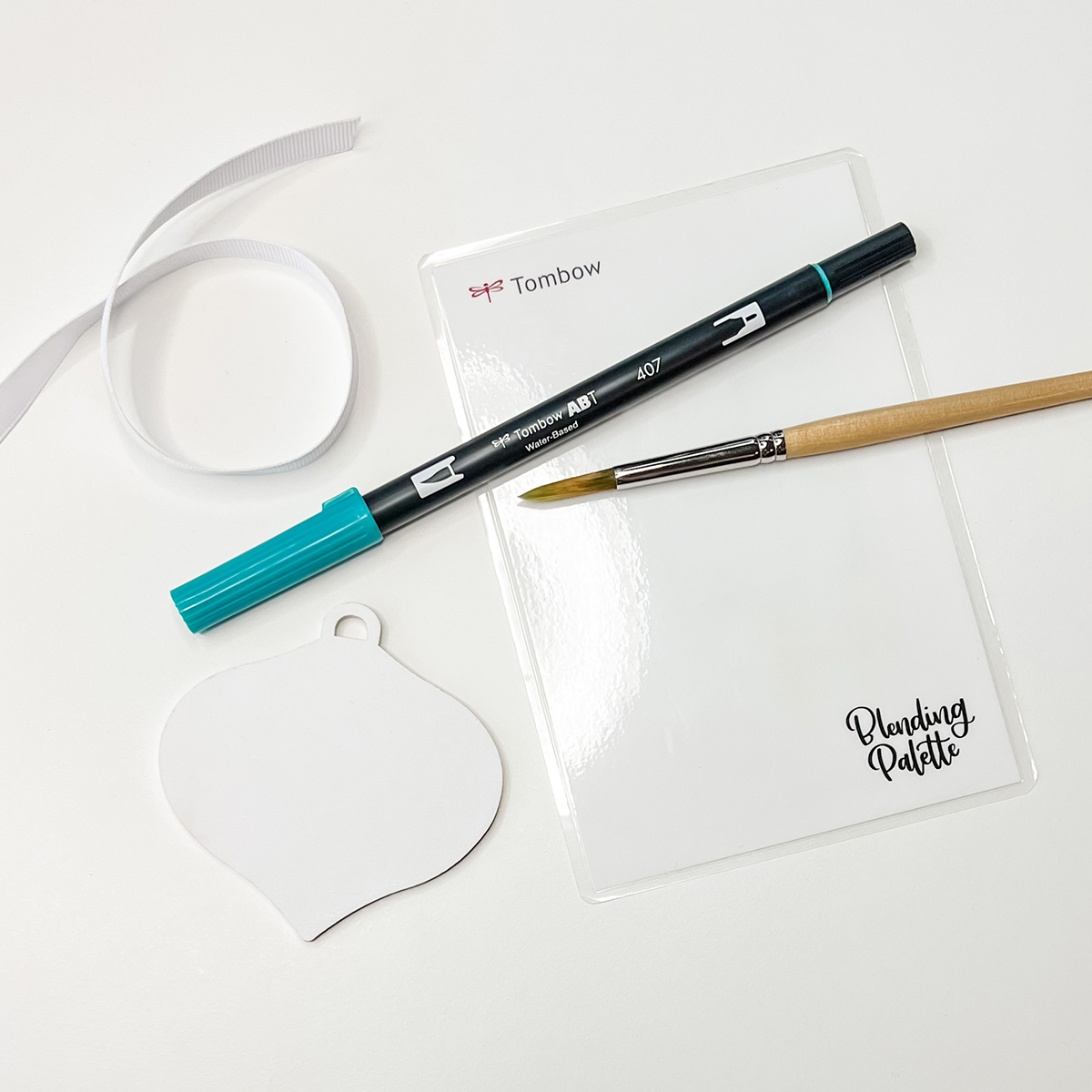 Step 1: Prepare Your Background Color
Start by scribbling some ink onto your Blending Palette with your Dual Brush Pen.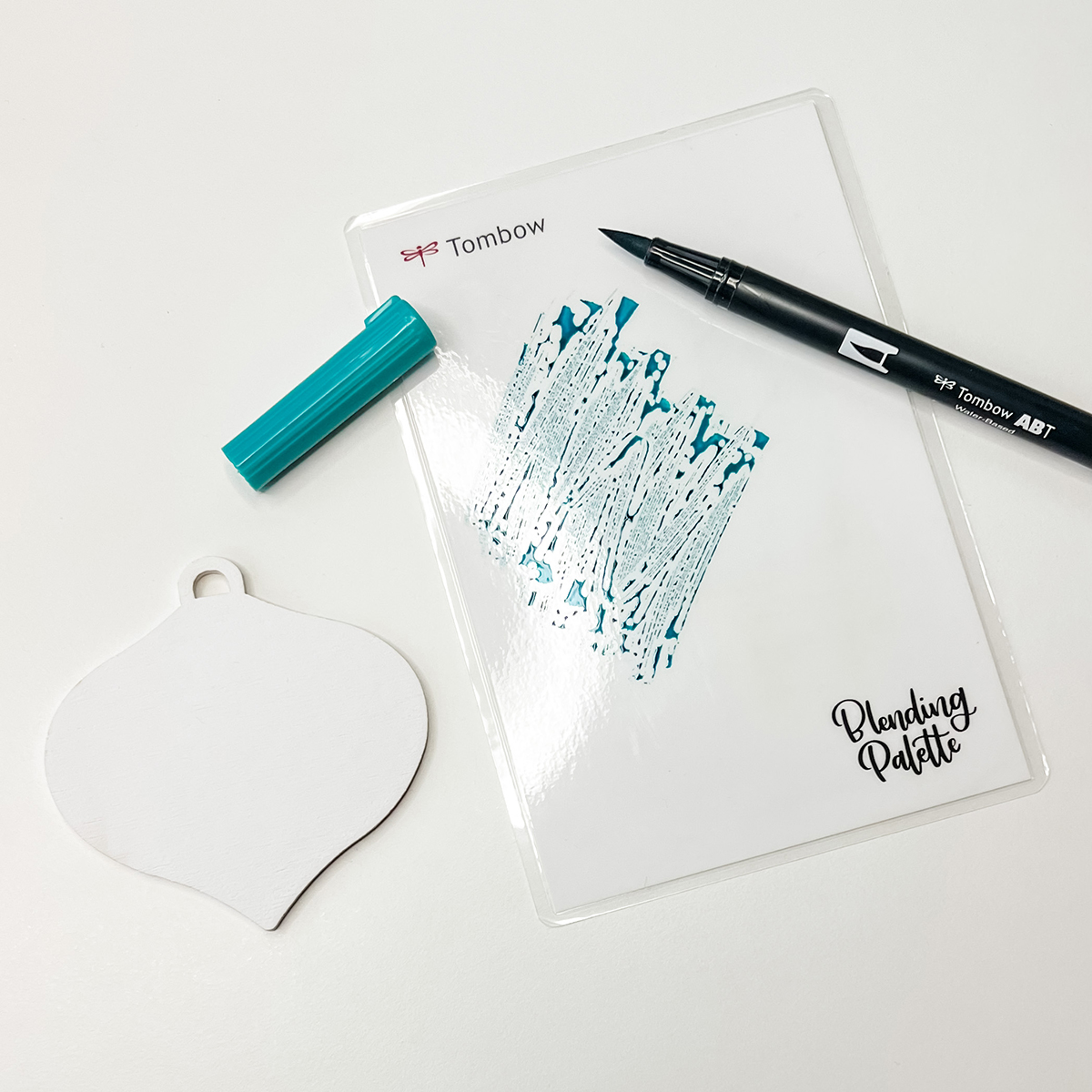 Next, use a wet paintbrush to blend the ink and transfer it to your ornament.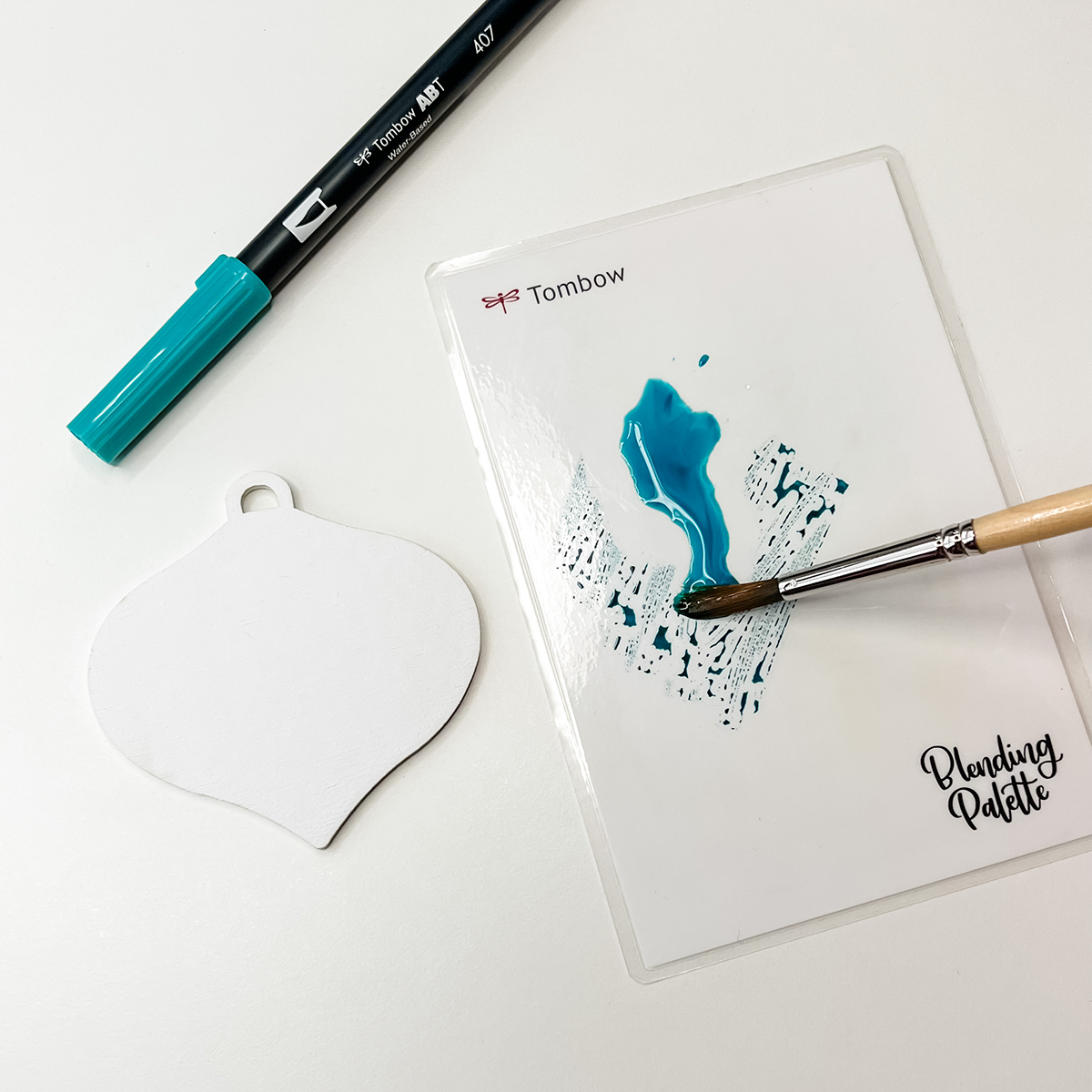 Step 2: Paint Your Background
Using your paintbrush, cover the entire ornament with wet ink. This will give you a lovely watercolor-look background.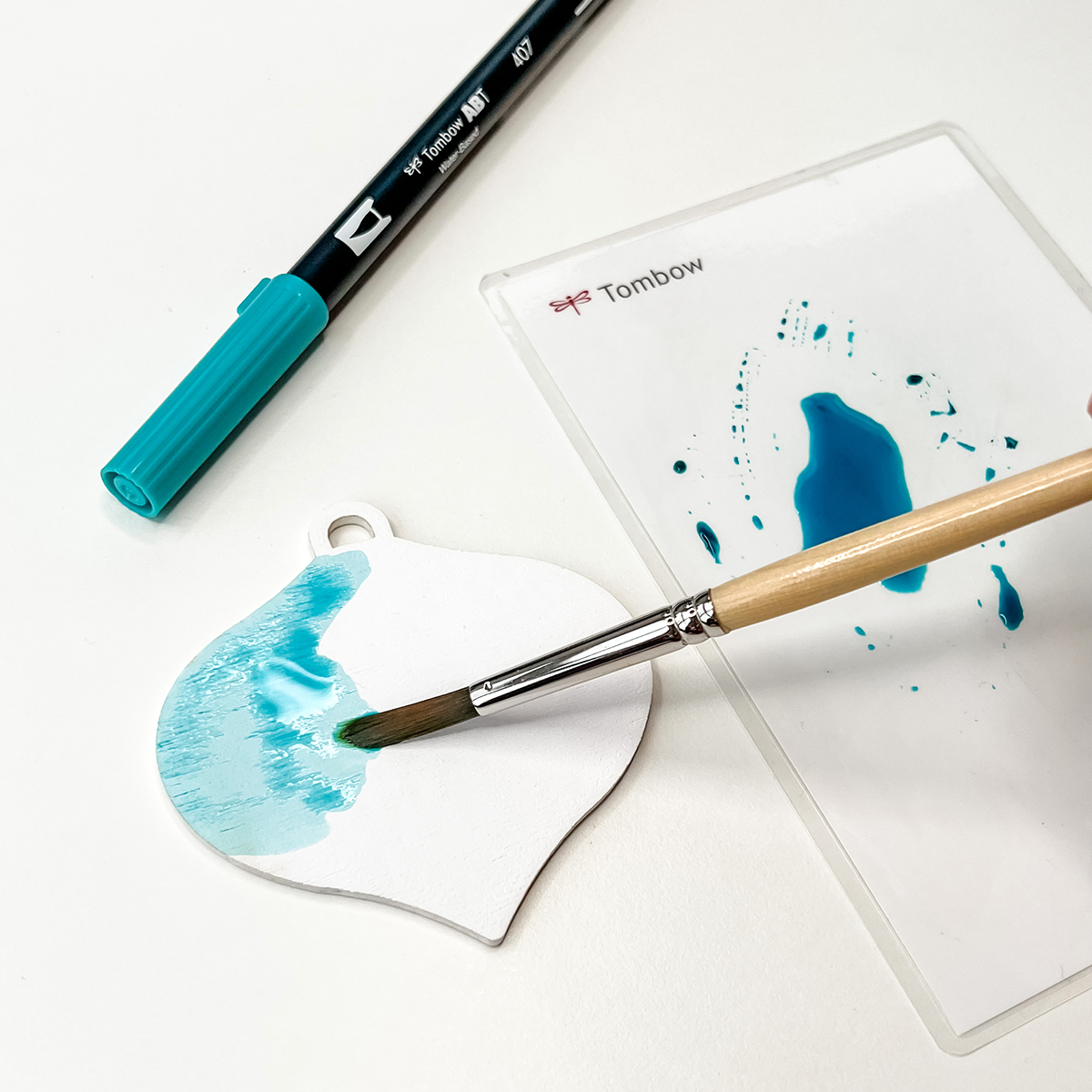 If you'd like to, you can paint the back of the ornament as well. Just be sure to wait until the first side is completely dry before turning it over.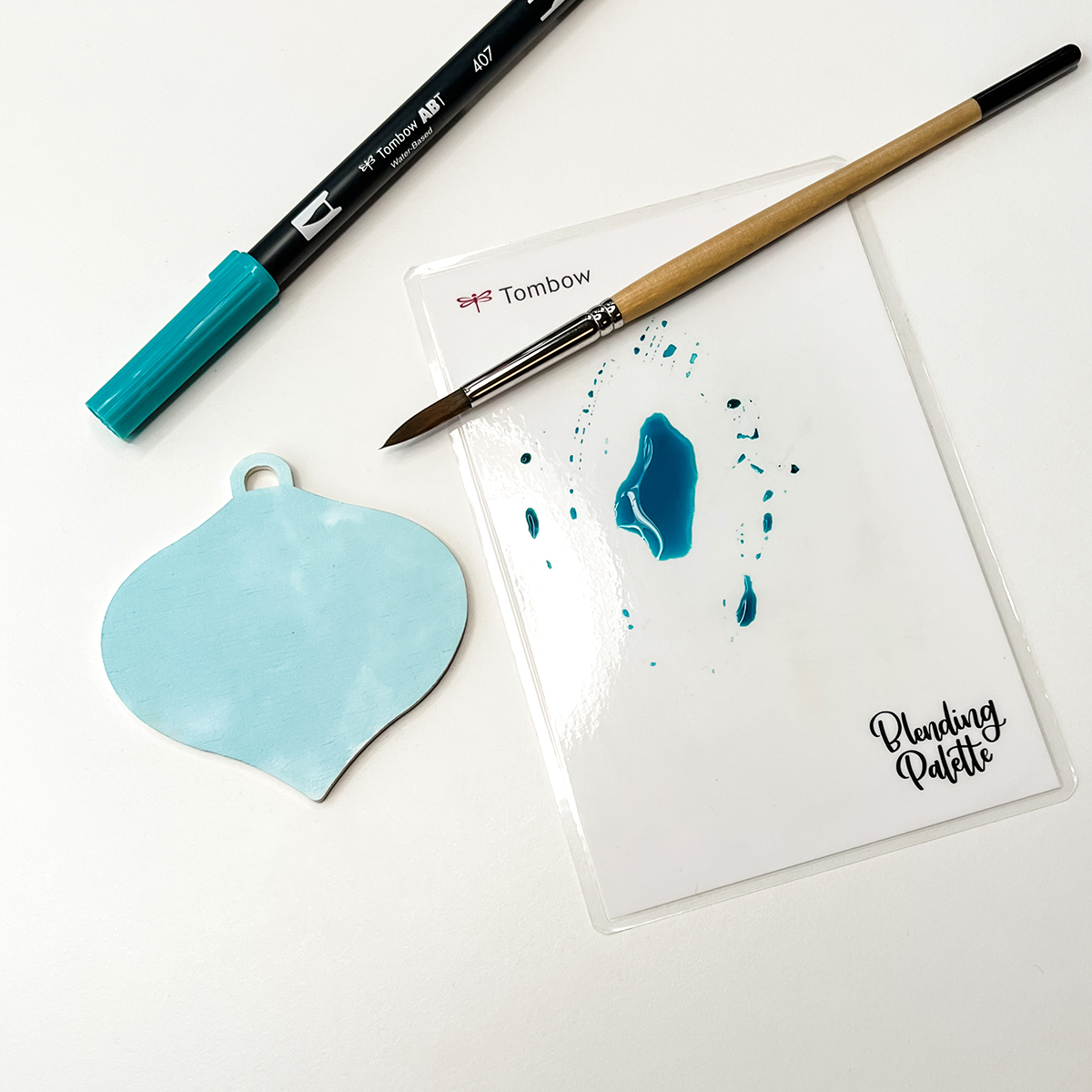 Step 3: Decorate Your Ornament
Once your background color is completely dry, you can use the bullet-tip of your Dual Brush Pen to draw on snowflakes, a cute little snowman, or whatever else your heart desires. I started out with a few different snowflake designs.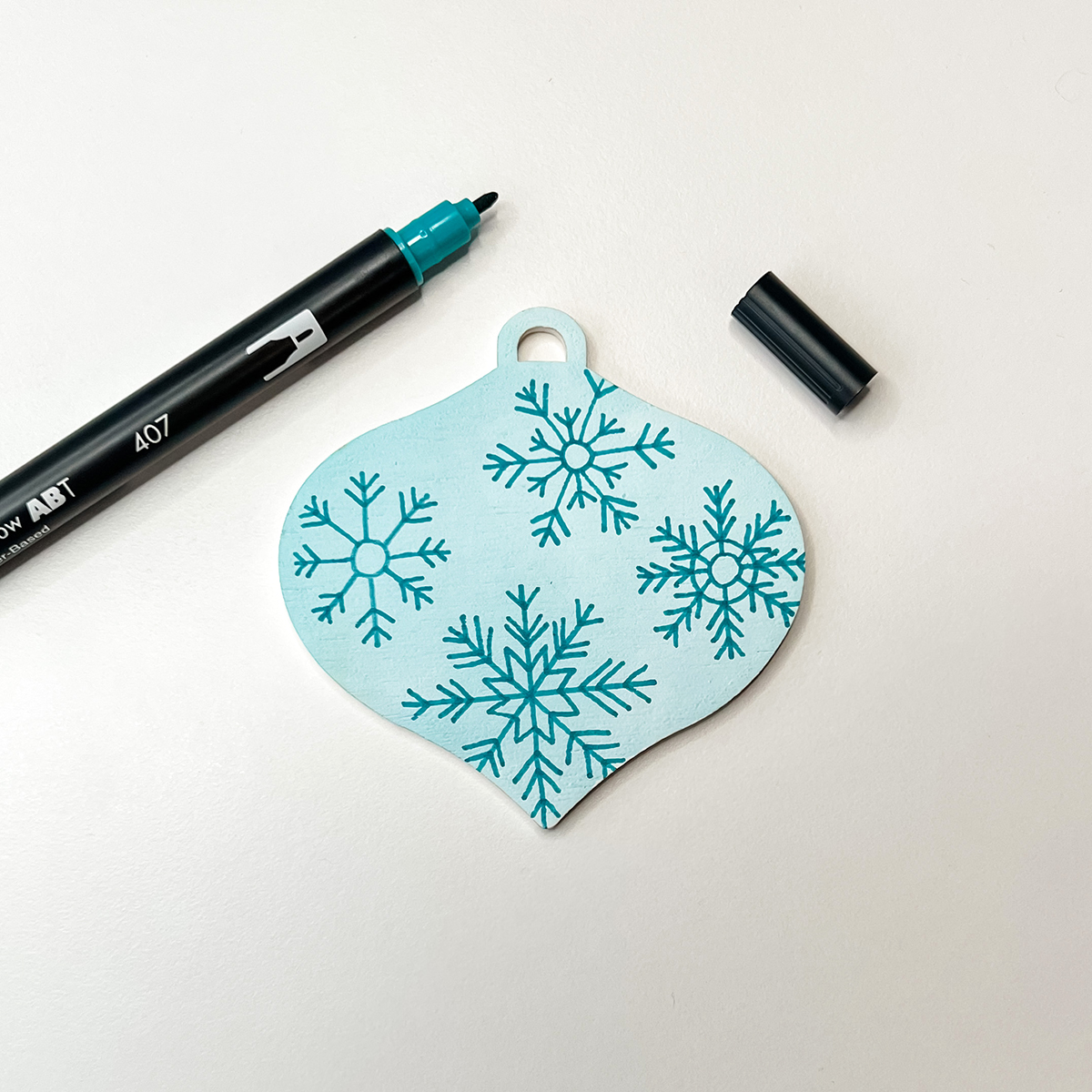 You can then fill in any empty space with dots or other drawings.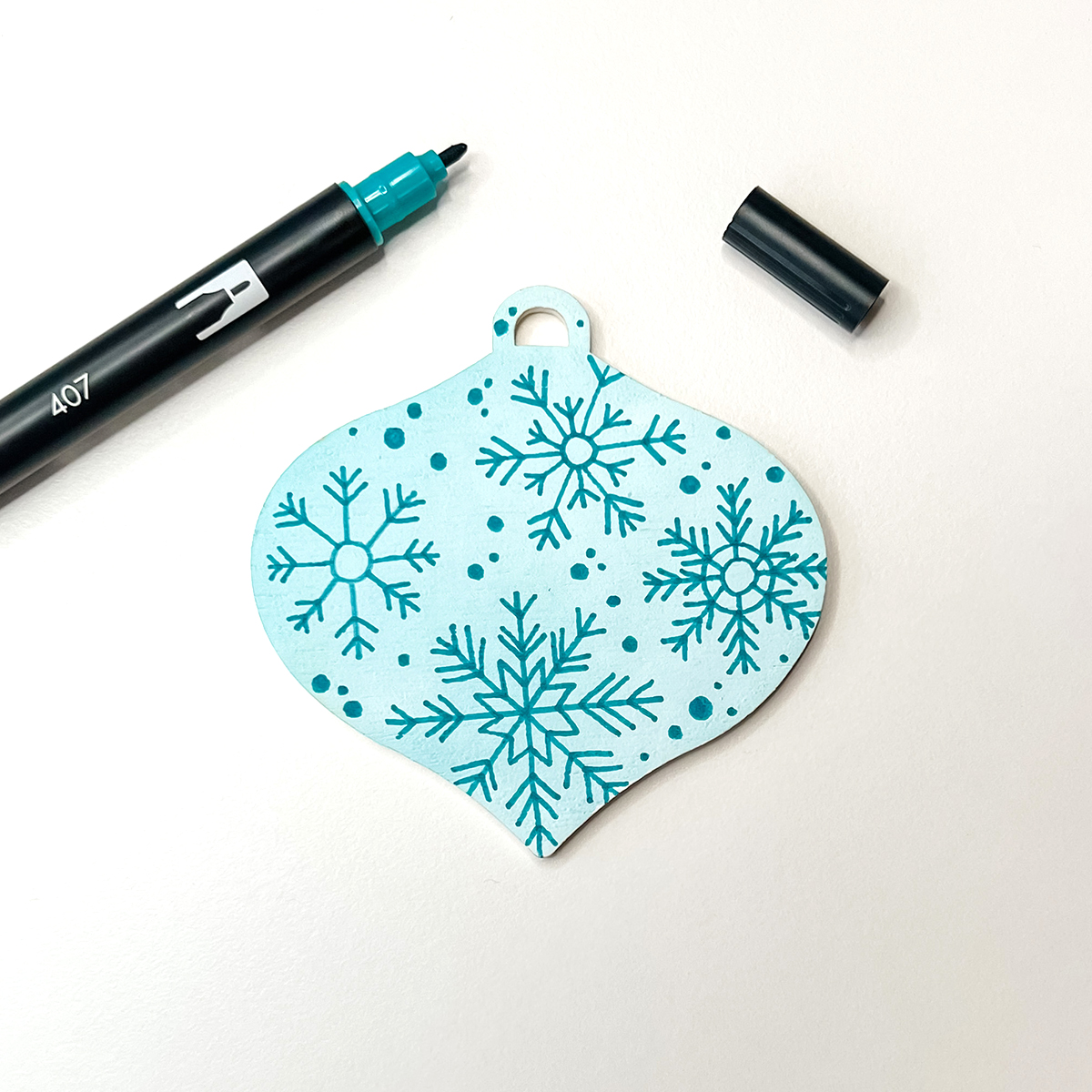 Then, all that's left to do is to tie a ribbon or piece of cord through the hole and you're ready to hang it!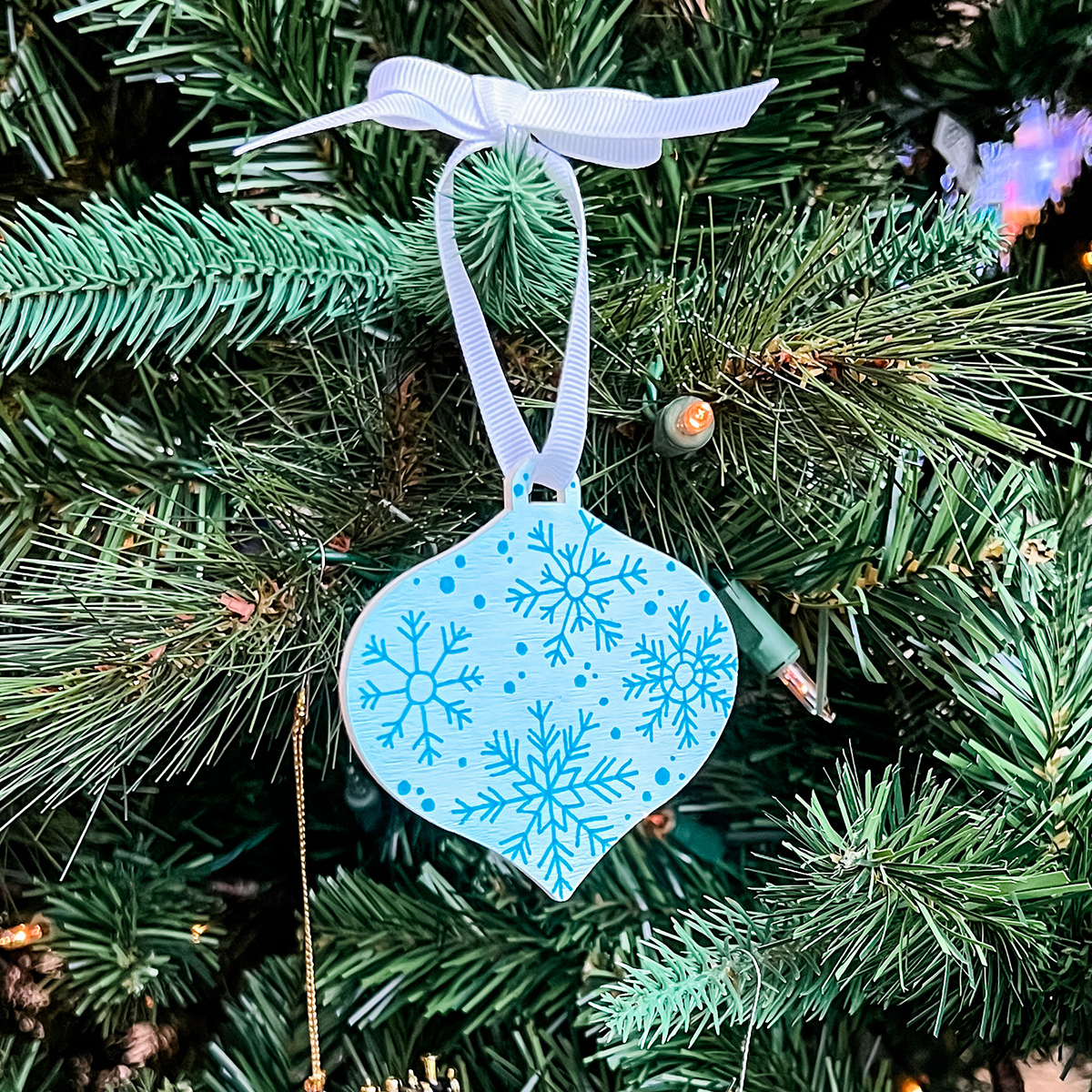 For a little bit of added inspiration, here are some other simple designs you might like to try. The ornament designs below were made using Dual Brush Pens directly on the ornaments rather than mixing them with water. Just be sure your ornament isn't too rough, or it might damage your brush tips.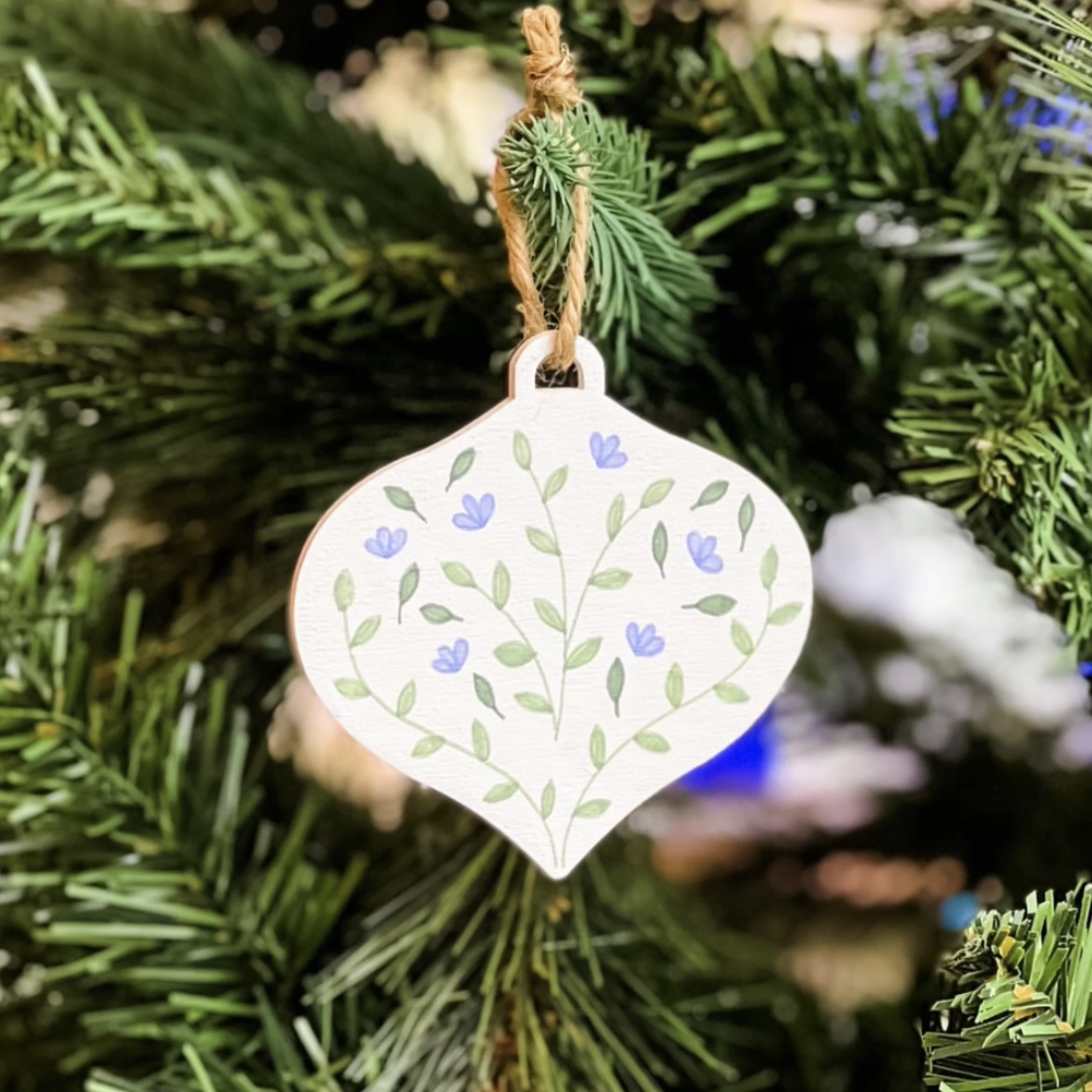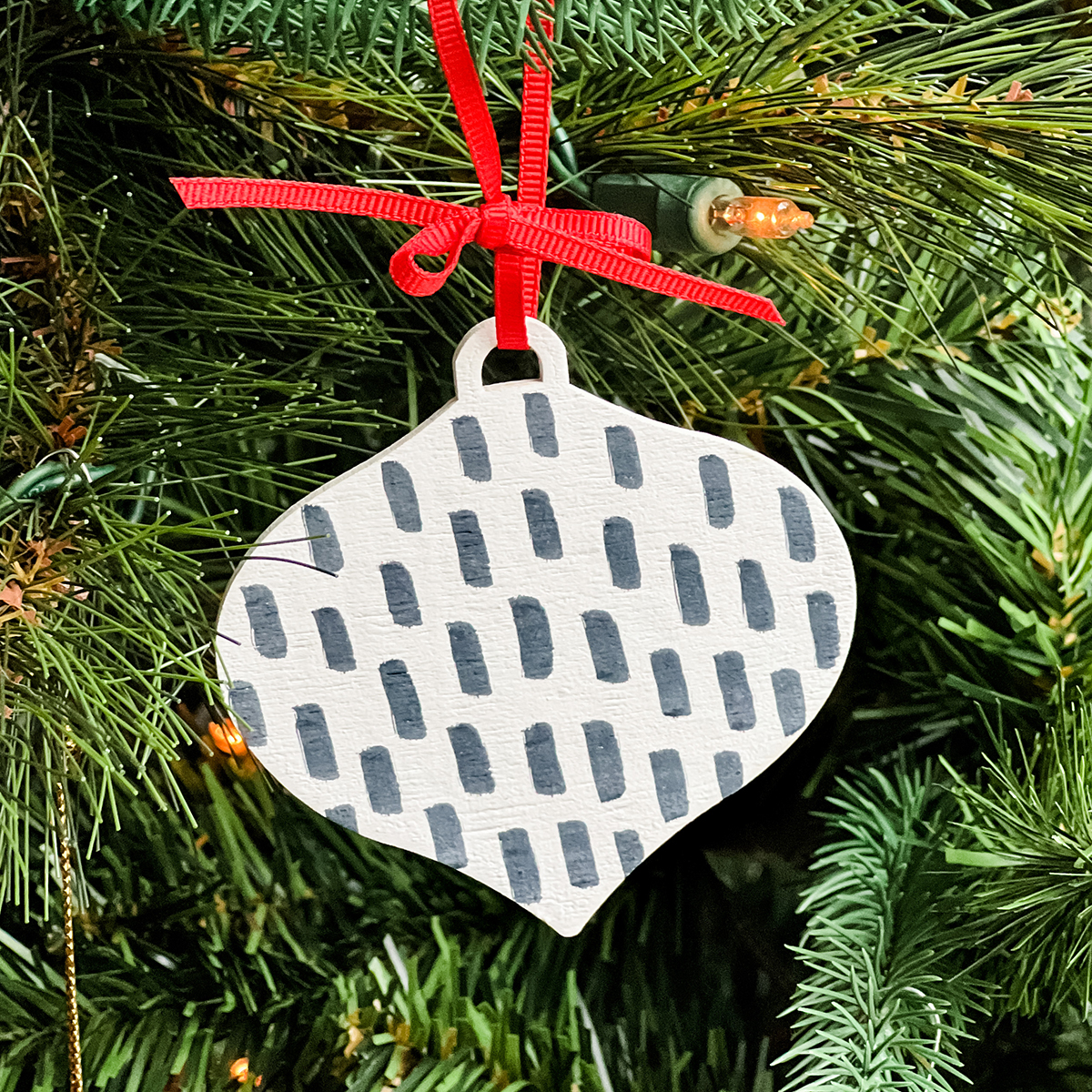 If you make your own DIY ornaments with Dual Brush Pens, we'd love to see them. Tag @TombowUSA and @BrownPaperBunny on social media so we can take a look. If you're looking for more holiday inspiration, check out Holiday Cardmaking with ABT PRO Markers and DIY Holiday Embroidery Hoop Gift.