Hi, Jessica from BrownPaperBunny here to show you how to make an easy waterfall card for Mother's Day. For this project, you'll need the following supplies.
Supplies:
Card (in your favorite color)
Patterned paper
Scissors
Ruler
Note: You'll need one long and skinny piece of colored card and three squares in the same color (which need to be as wide as the longer piece). You'll also need three squares of patterned paper that are slightly smaller than your colored squares.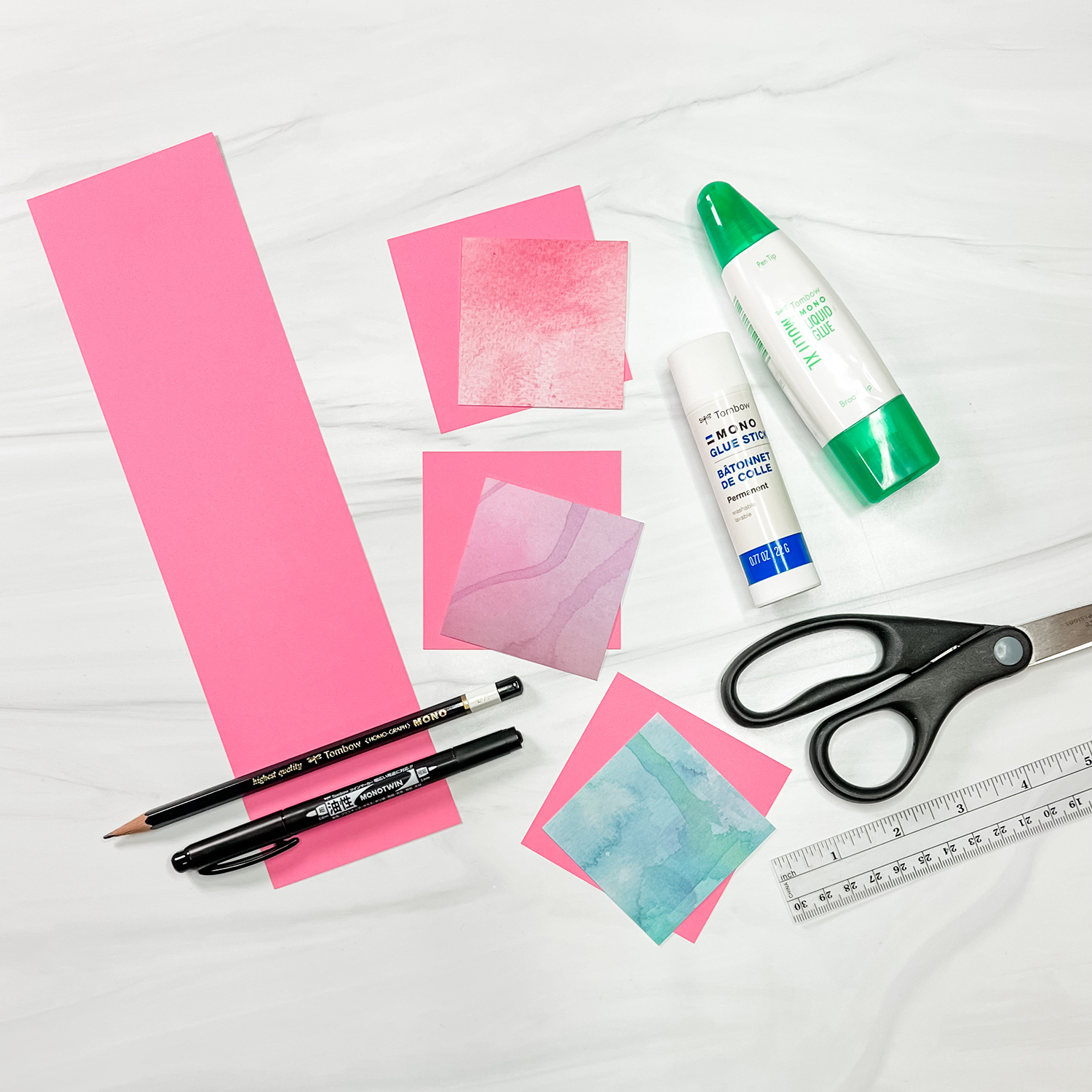 Step 1: Prepare your squares
Stick your squares of patterned paper onto the center of your squares of the colored cards using your MONO Glue Stick.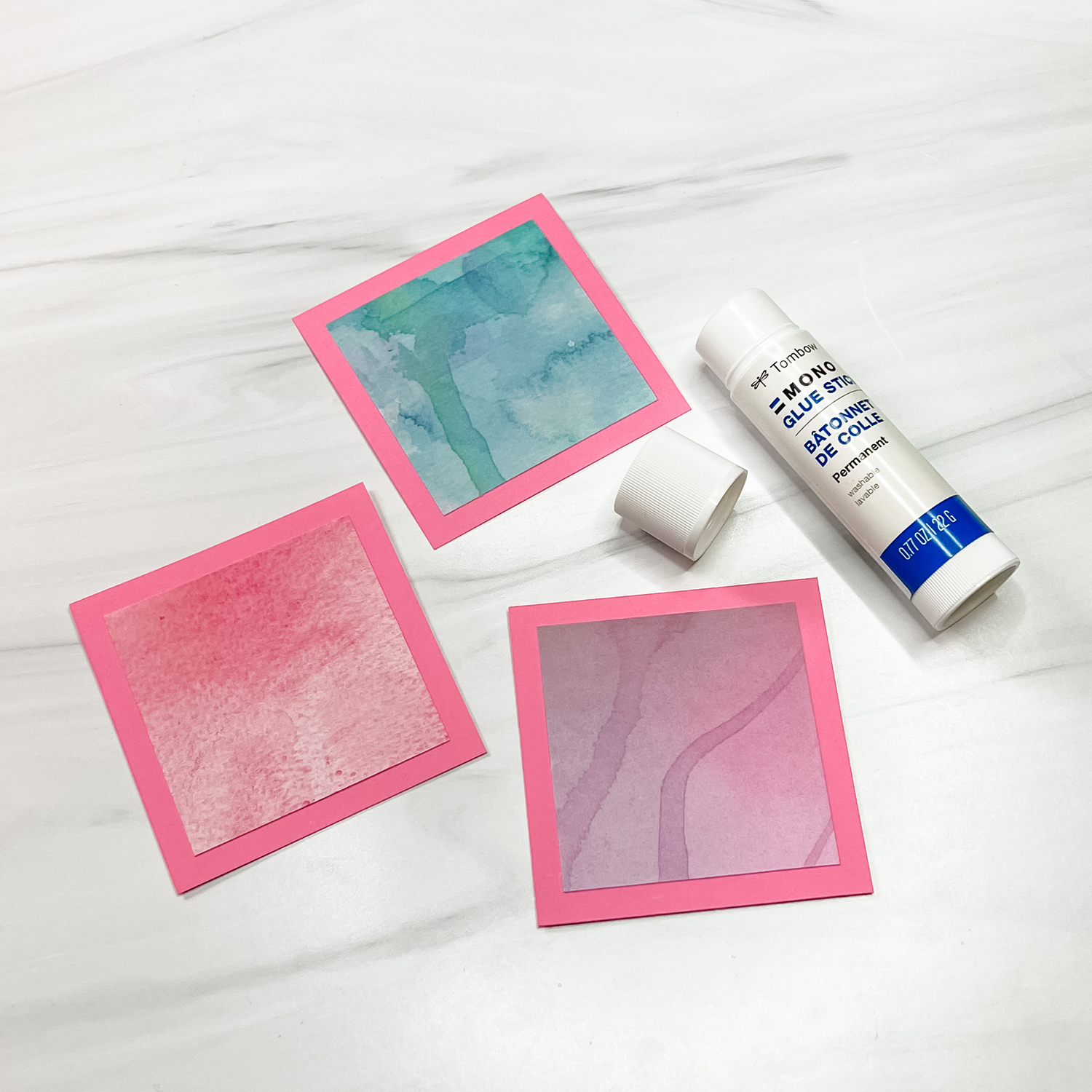 Step 2: Measure and fold
Using your MONO Drawing Pencil and ruler, draw a line across your long piece of card (that is as high as your separate card squares). Then draw two more lines, each a quarter of an inch above the last line.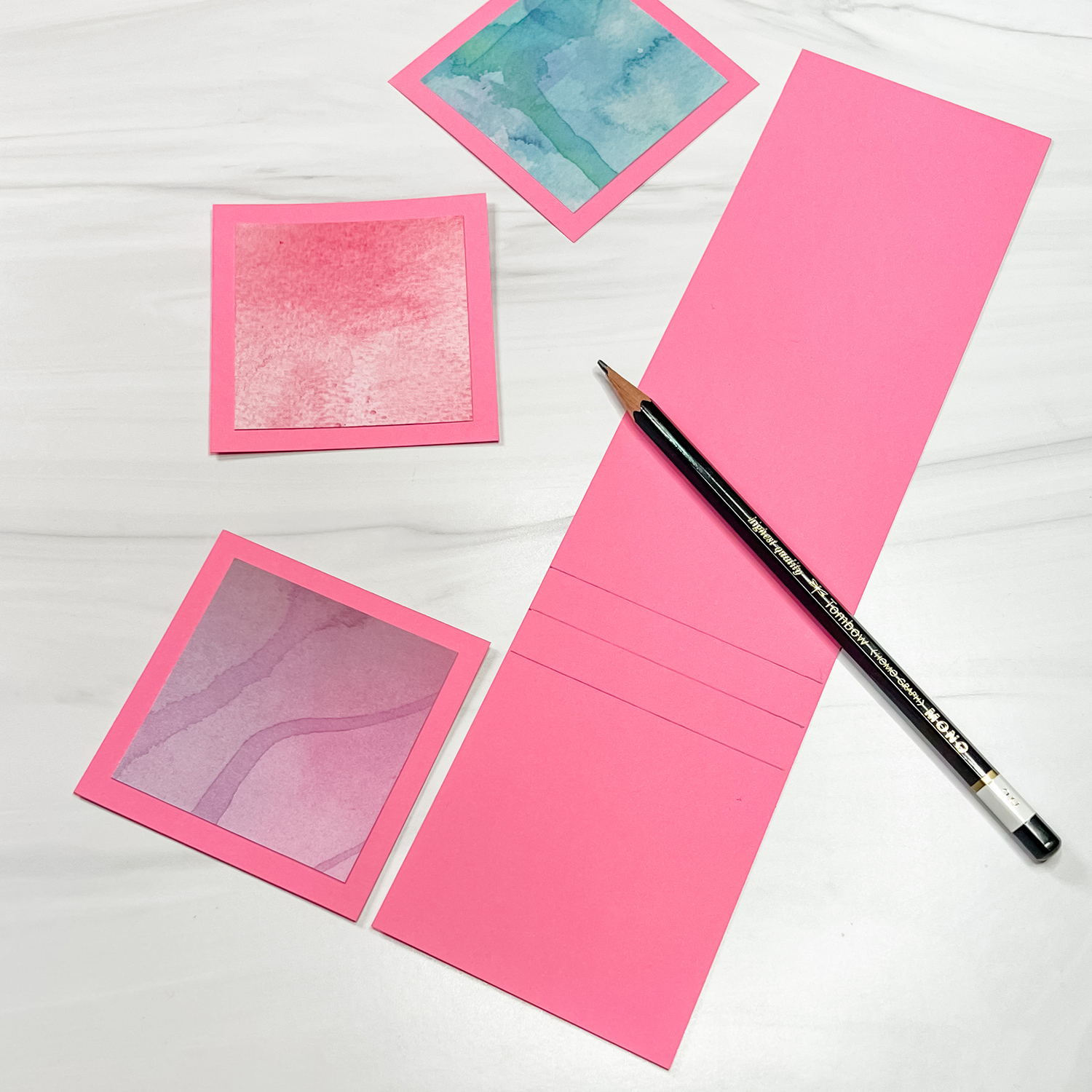 Fold your card along each of the lines you just drew.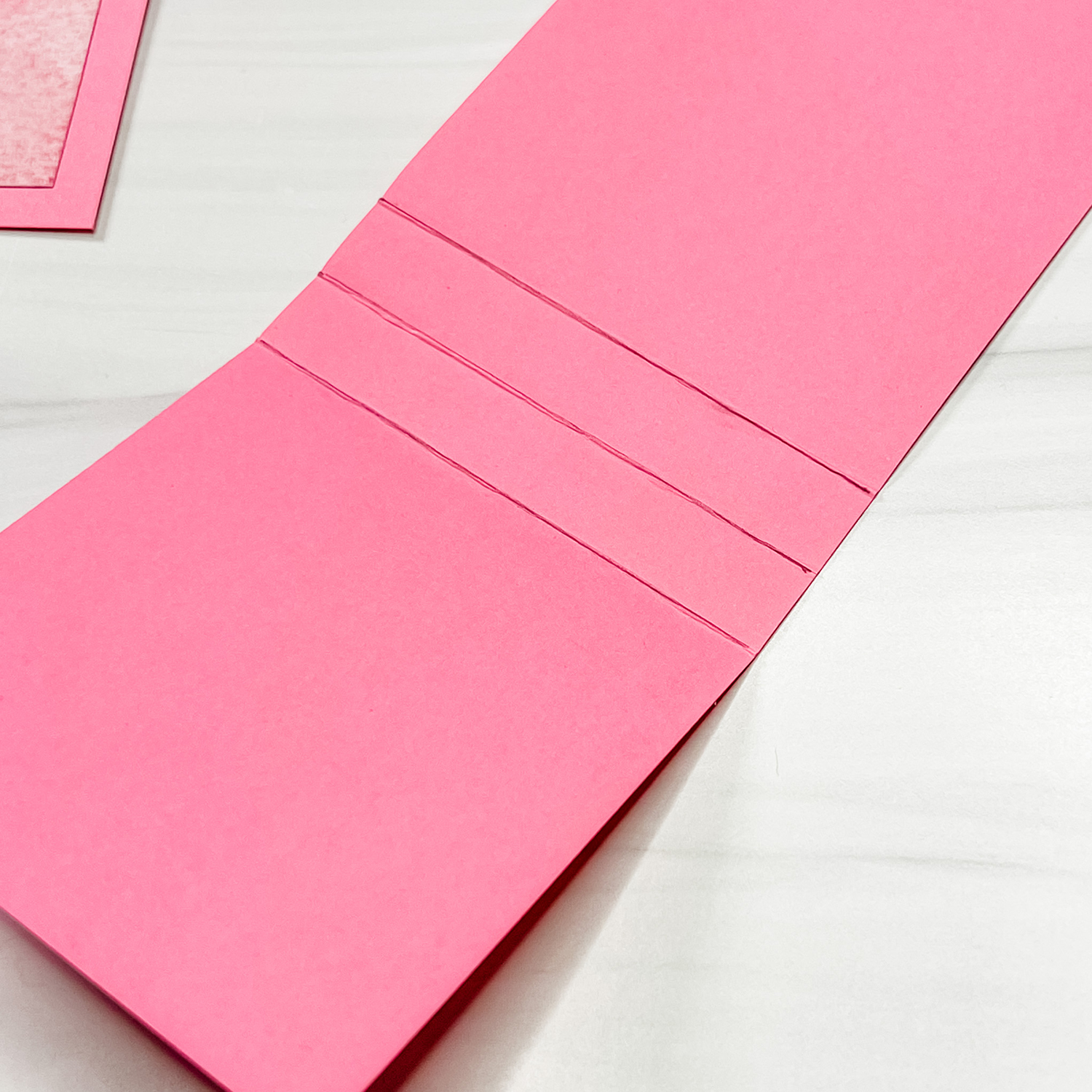 Step 3: Stick it all together
Attach your card squares to your longer card, just under each of the lines you drew. Use the MONO Multi XL Liquid Glue to attach each of them at the top.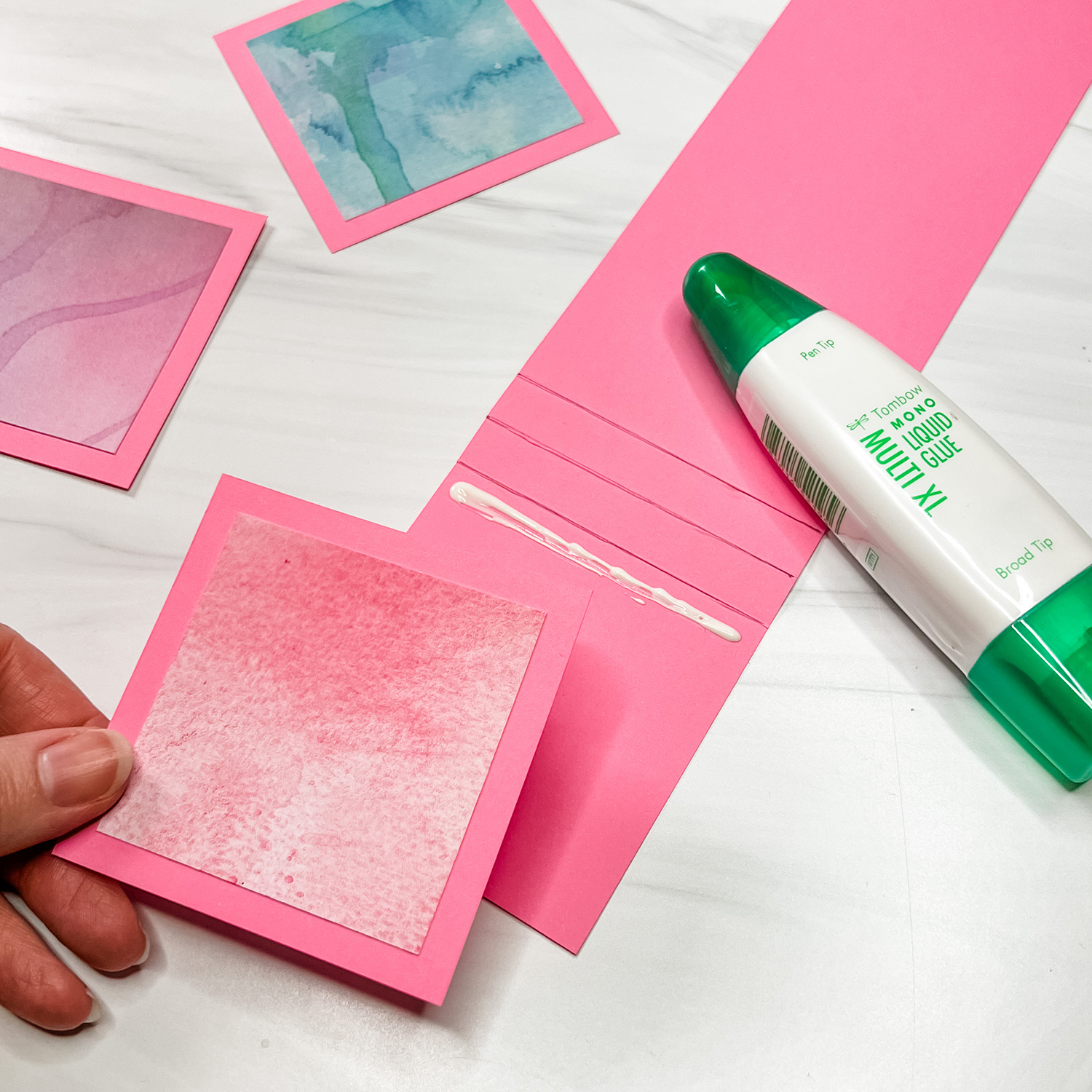 This is what it will look like when all three cards are stuck on. Let the glue dry before moving on to the next step.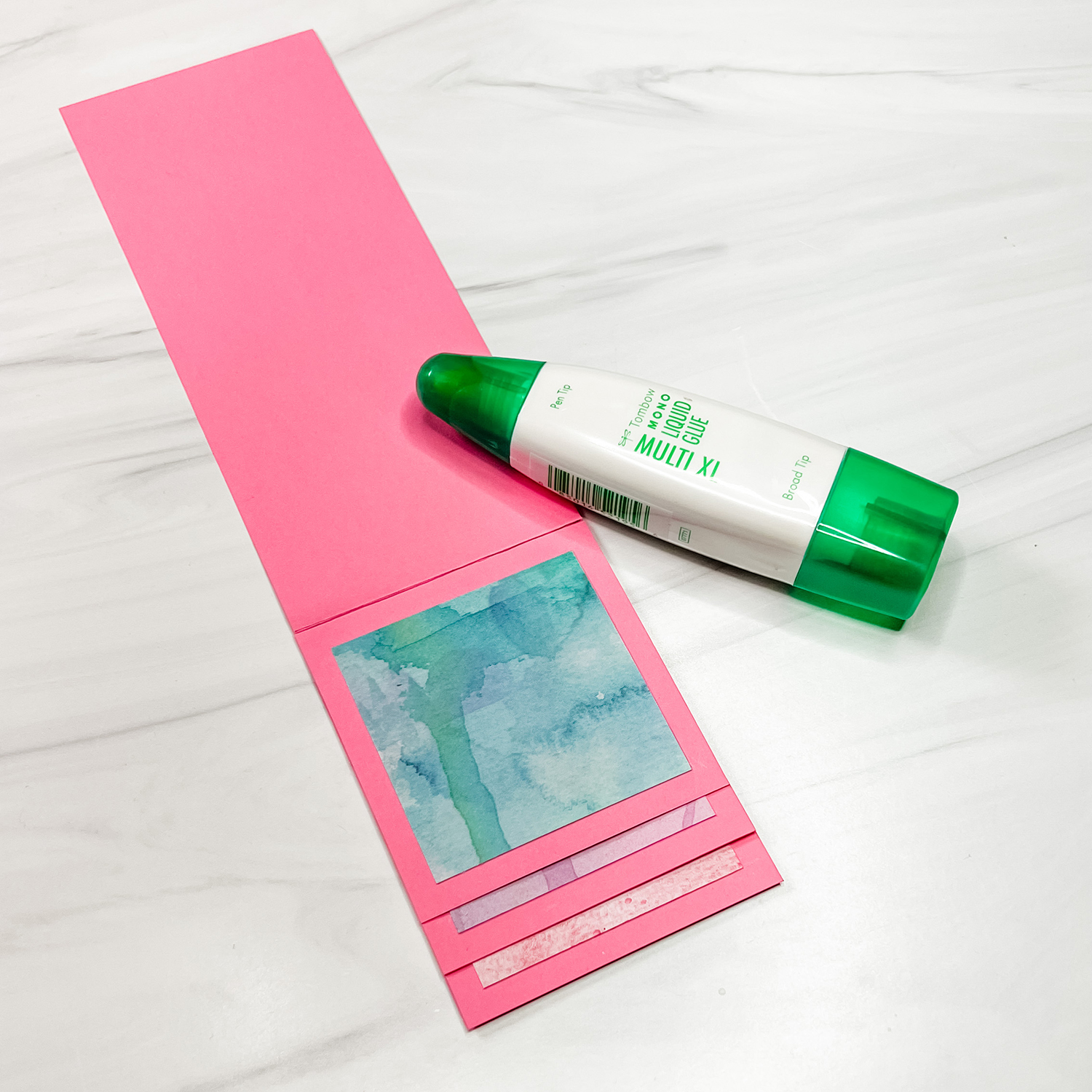 Step 4: Fold and trim your waterfall card
Fold the excess card away from you to double it over. Then trim the excess into an arrow shape using scissors.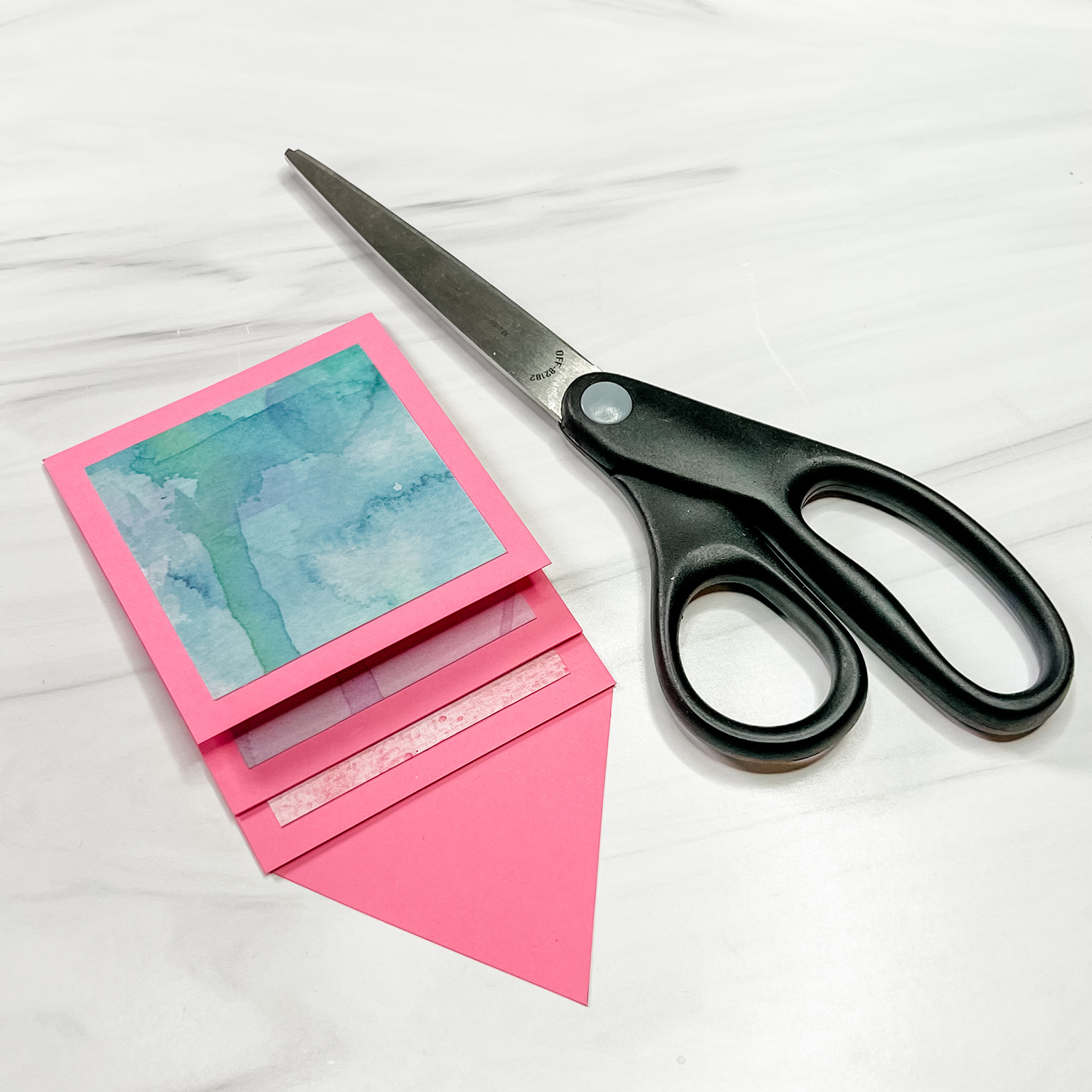 Use a MONO Twin Permanent Marker to draw an arrow and instructions for pulling that part of the card downward for the waterfall effect.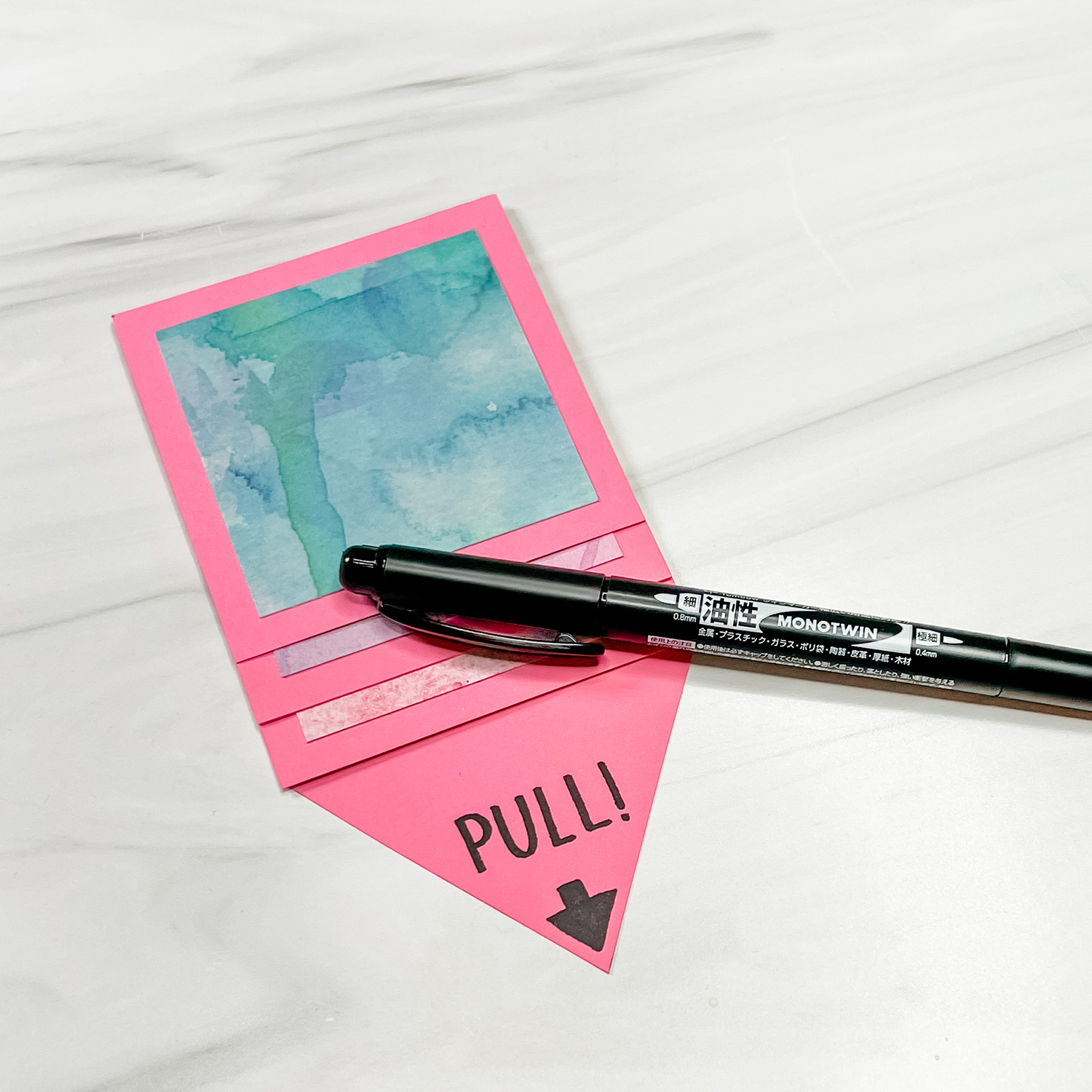 Step 5: Add a Mothers Day message
Now it's time to write your message. You can write whatever you'd like on the layers of squares. I've chosen to write Happy. Mothers. Day.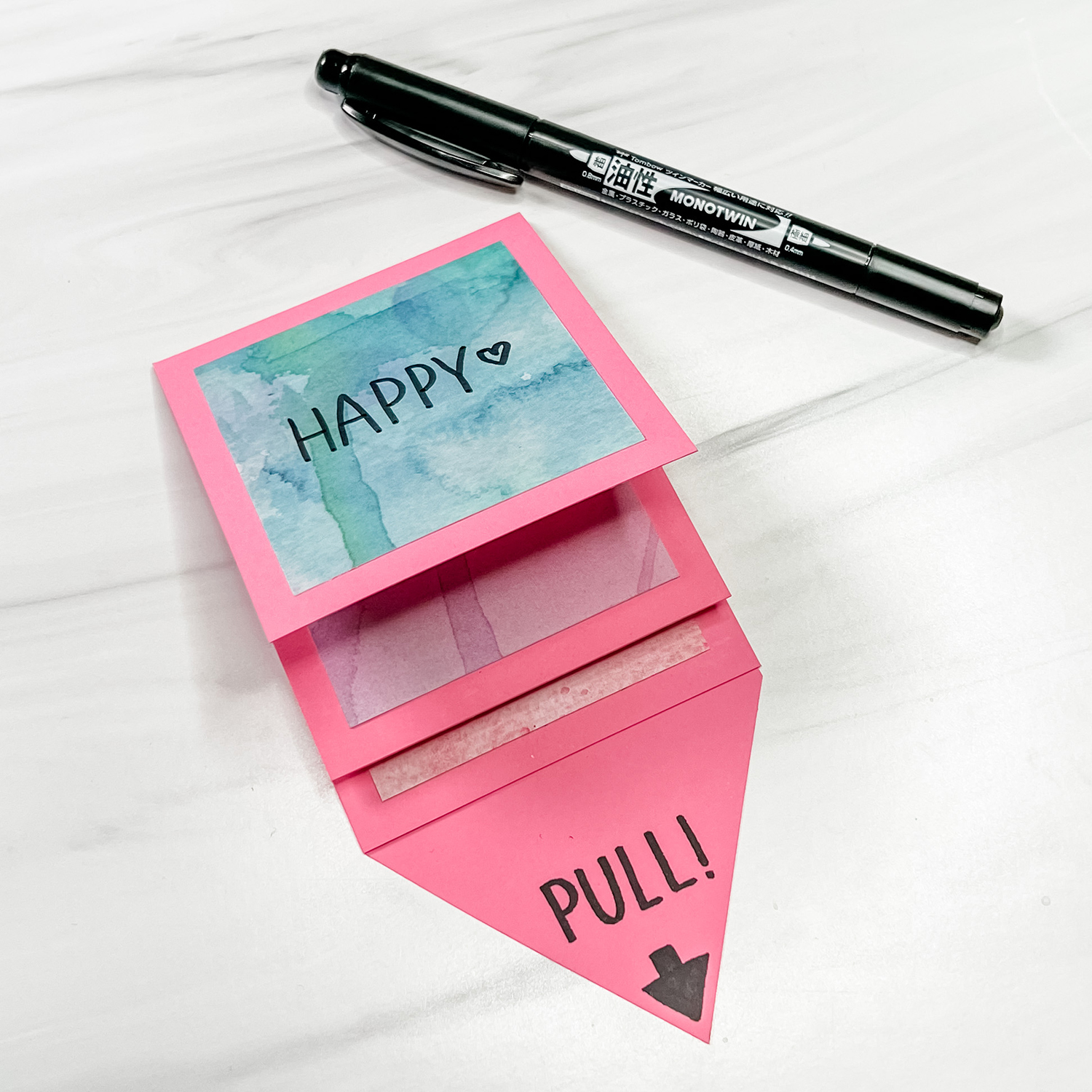 Underneath all the layers you can also write an additional message.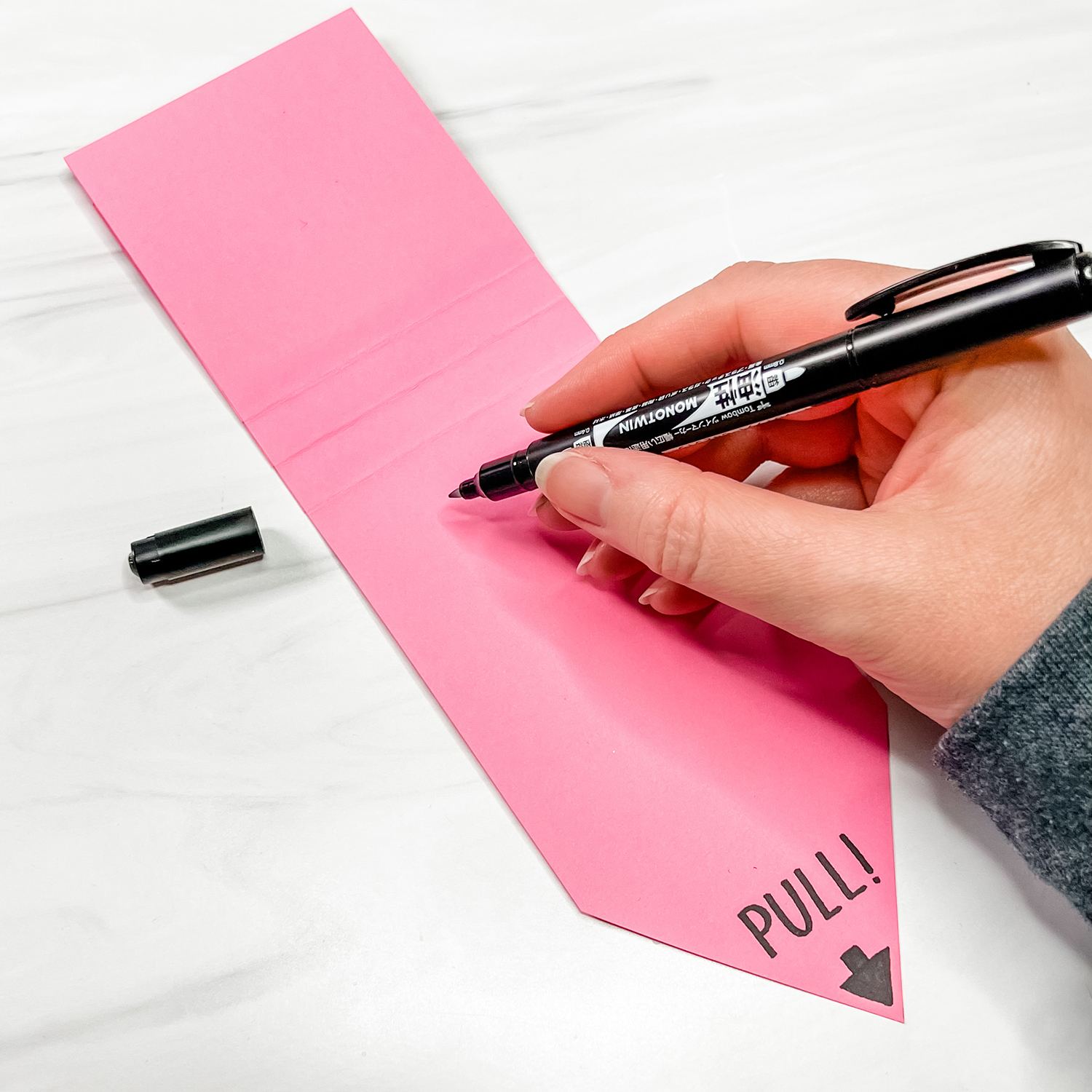 If you hold the final card square and pull down on the arrow you'll get the waterfall effect in full motion. Watch the video below to see it.
Voila, you've created an easy waterfall card for Mothers Day! If you're looking for more card ideas check out How to Make a Card with Collage and Leopard Card inspired by Emma Hall.
If you share your card on social media, be sure to tag @TombowUSA and @BrownPaperBunny so we can check it out!