Hello friends, it's Smitha here with a new blog post! I have a really fun Watercolor Tea Cup Drawing Tutorial that I am excited to share with you all! Fall is in the air and everything pumpkin is here.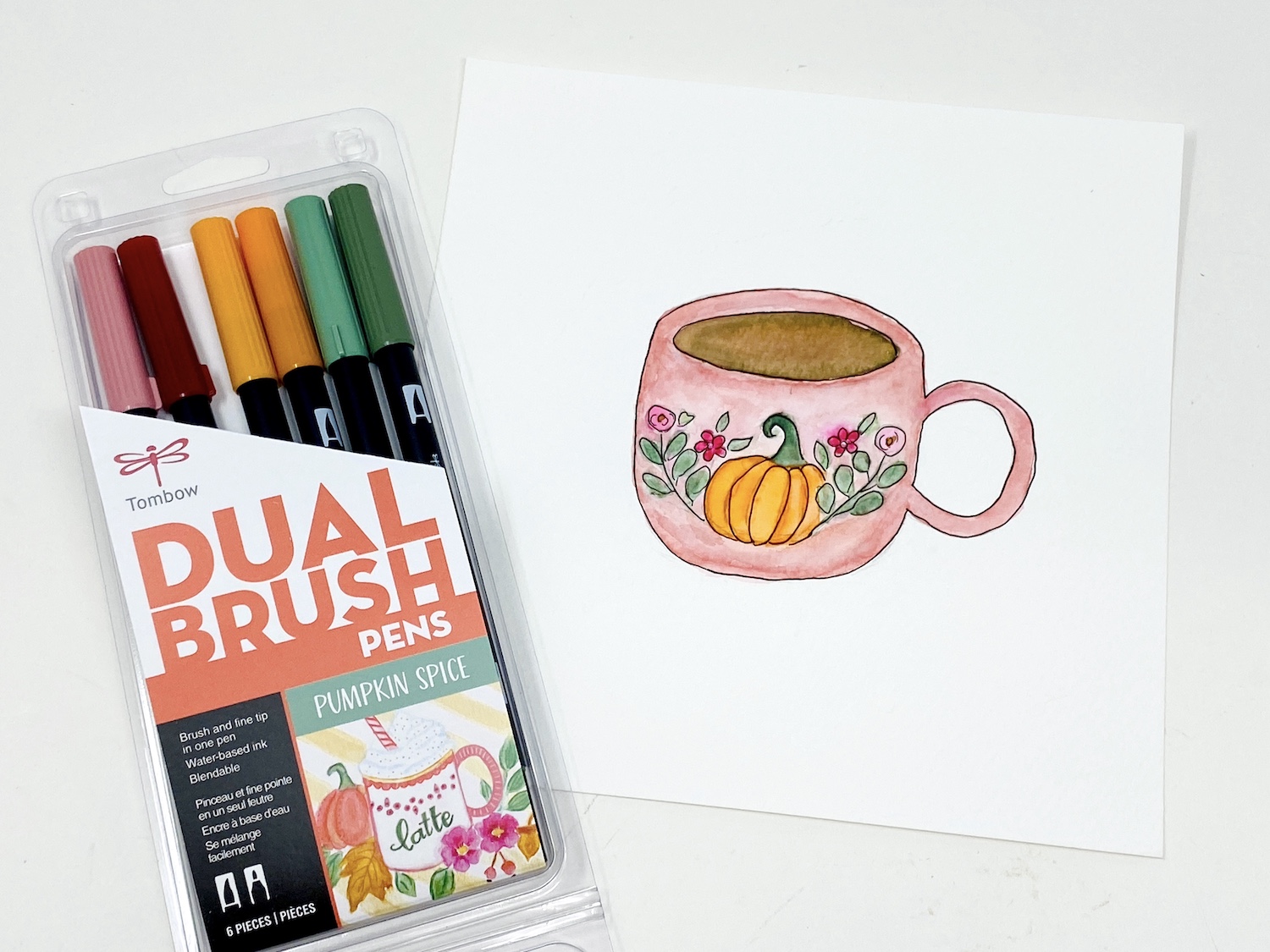 Material list:
Watercolor Tea Cup Drawing Tutorial
Step One:
I start by first sketching out my tea cup design with the MONO Drawing Pencil in 2H. This pencil is light and easily erasable and works great for under-sketching like this.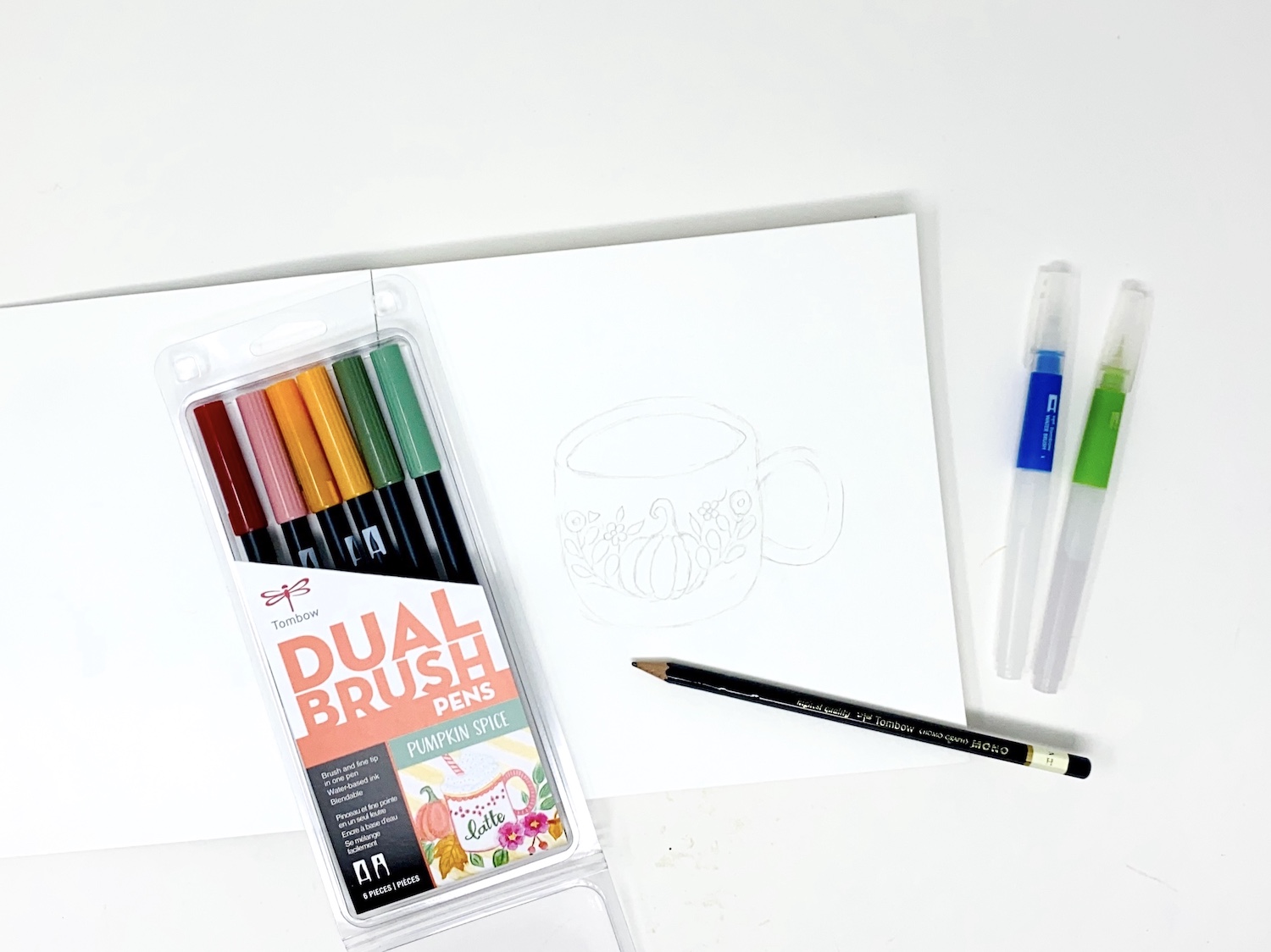 Step Two:
Next, I use my Dual Brush Pen, Pumpkin Spice, 6-pack to watercolor and color in my pumpkin. I added the two orange Dual Brush Pen colors in 925 and 933 directly onto the paper and then painted over it with the Tombow Water Brush, Small. The water blends the two oranges and creates a beautiful watercolor look easily.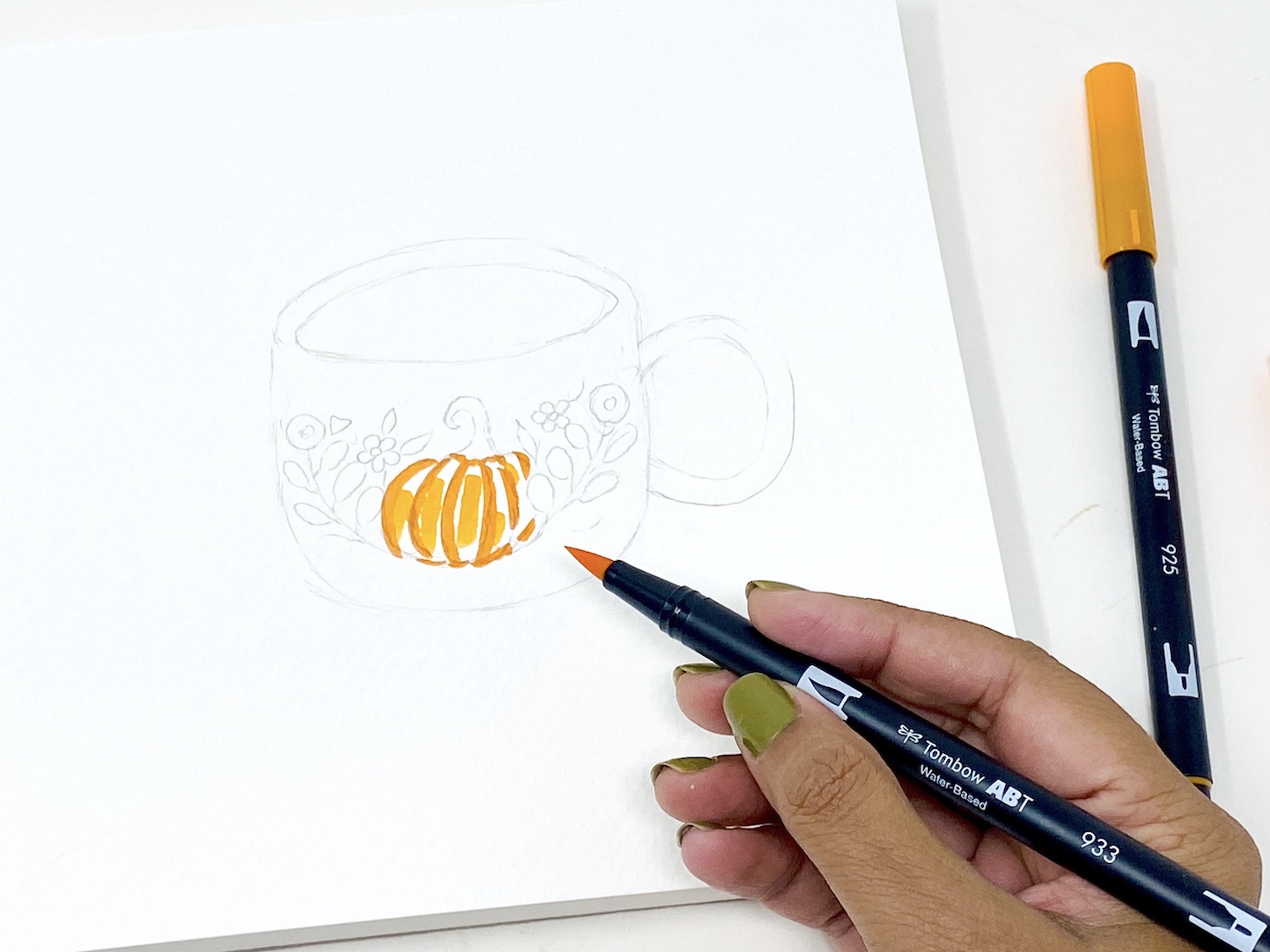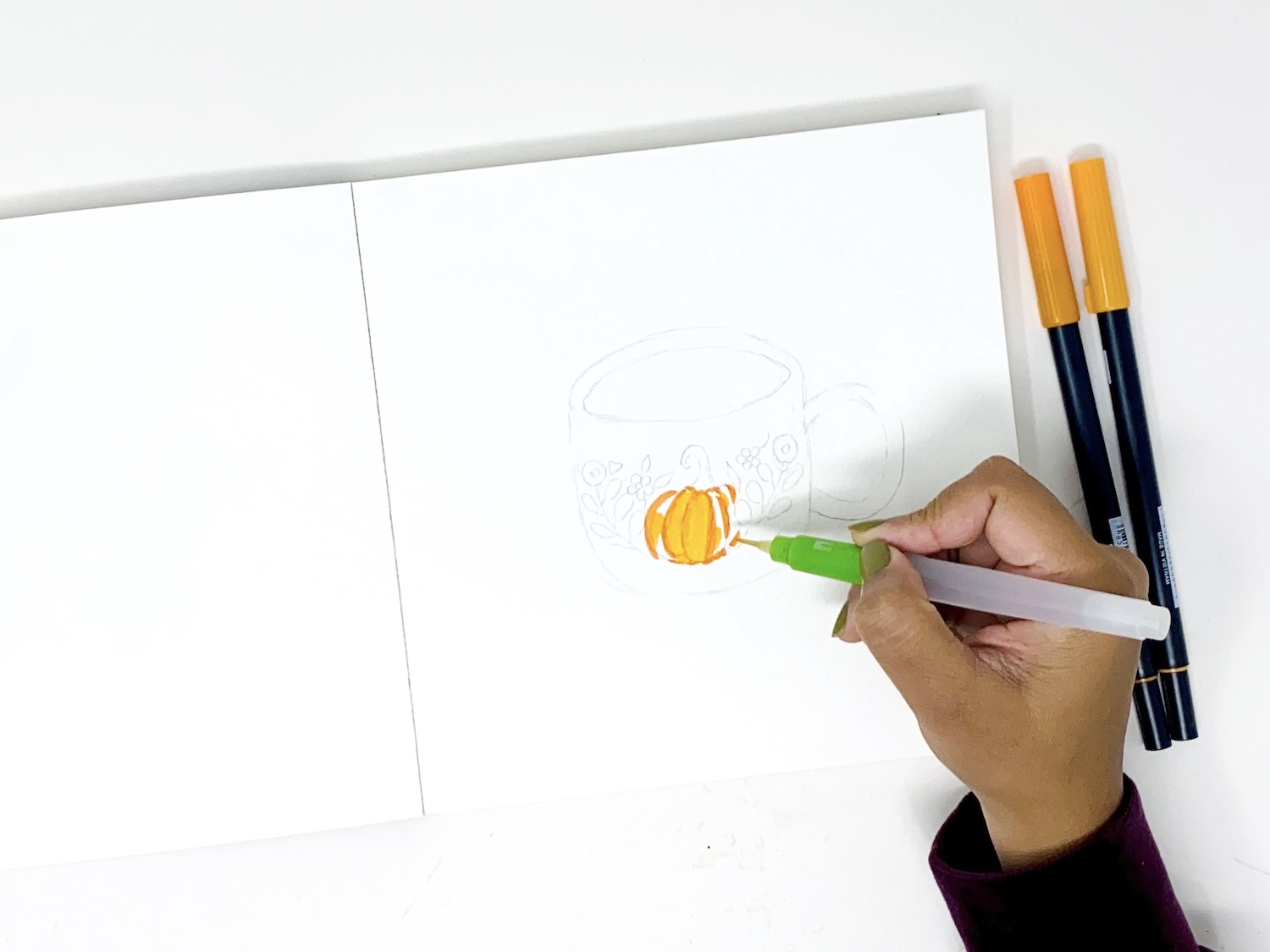 Step Three:
Then repeat this step to color in the rest of the elements of the teacup using different Dual Brush Pen colors from the Dual Brush Pen, Pumpkin Spice, 6-Pack. I added a pumpkin, leaves, and flowers to this whimsical tea cup but you can add any fall element of your choice here too.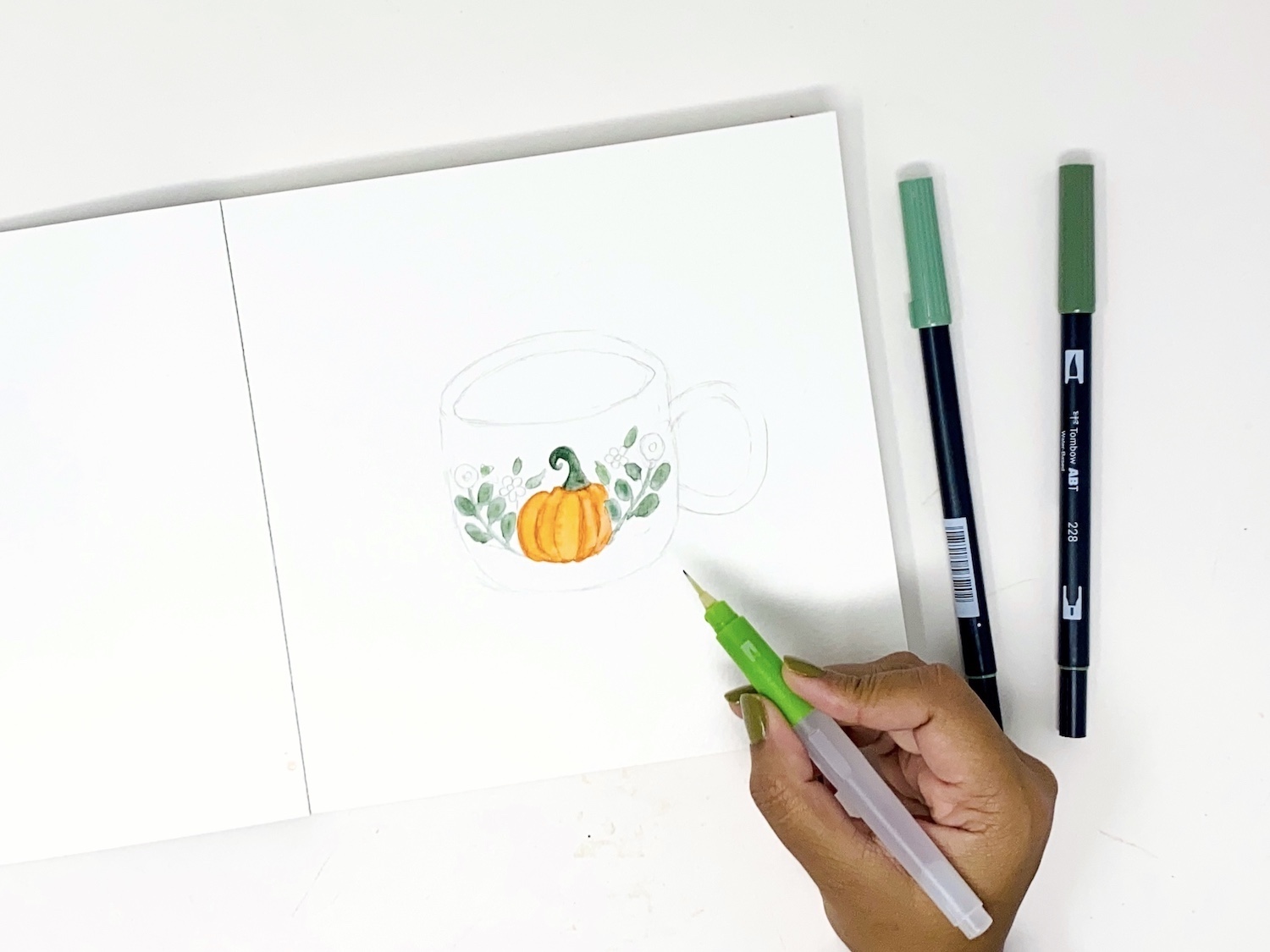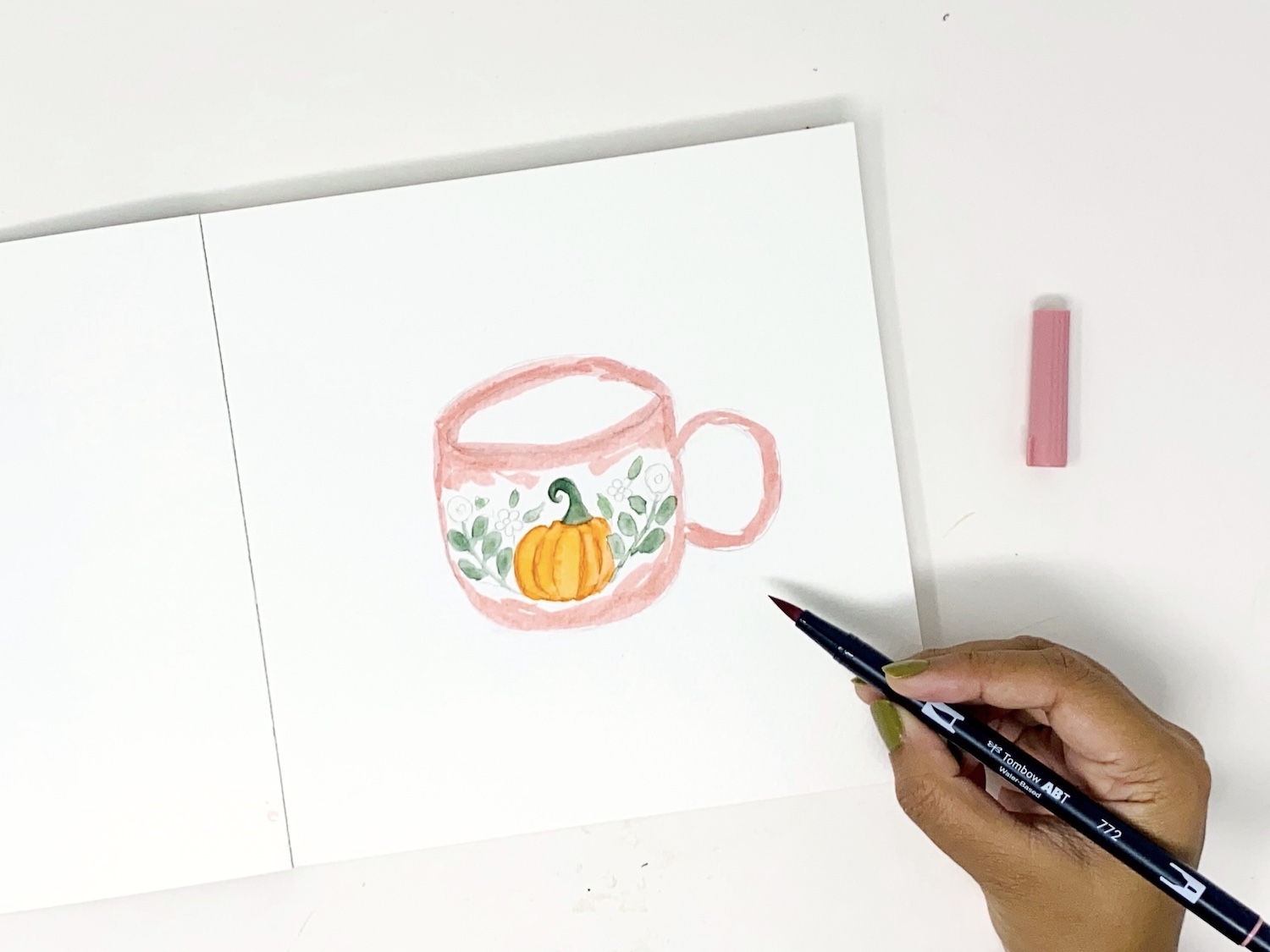 Step Four:
I loved using the Dual Brush Pen, Pumpkin Spice, 6-Pack for this illustration because the colors are perfect for fall! However, I needed a brown color for the tea inside the cup, and to create the brown, I mixed the green and orange marker colors on the paper with the water itself.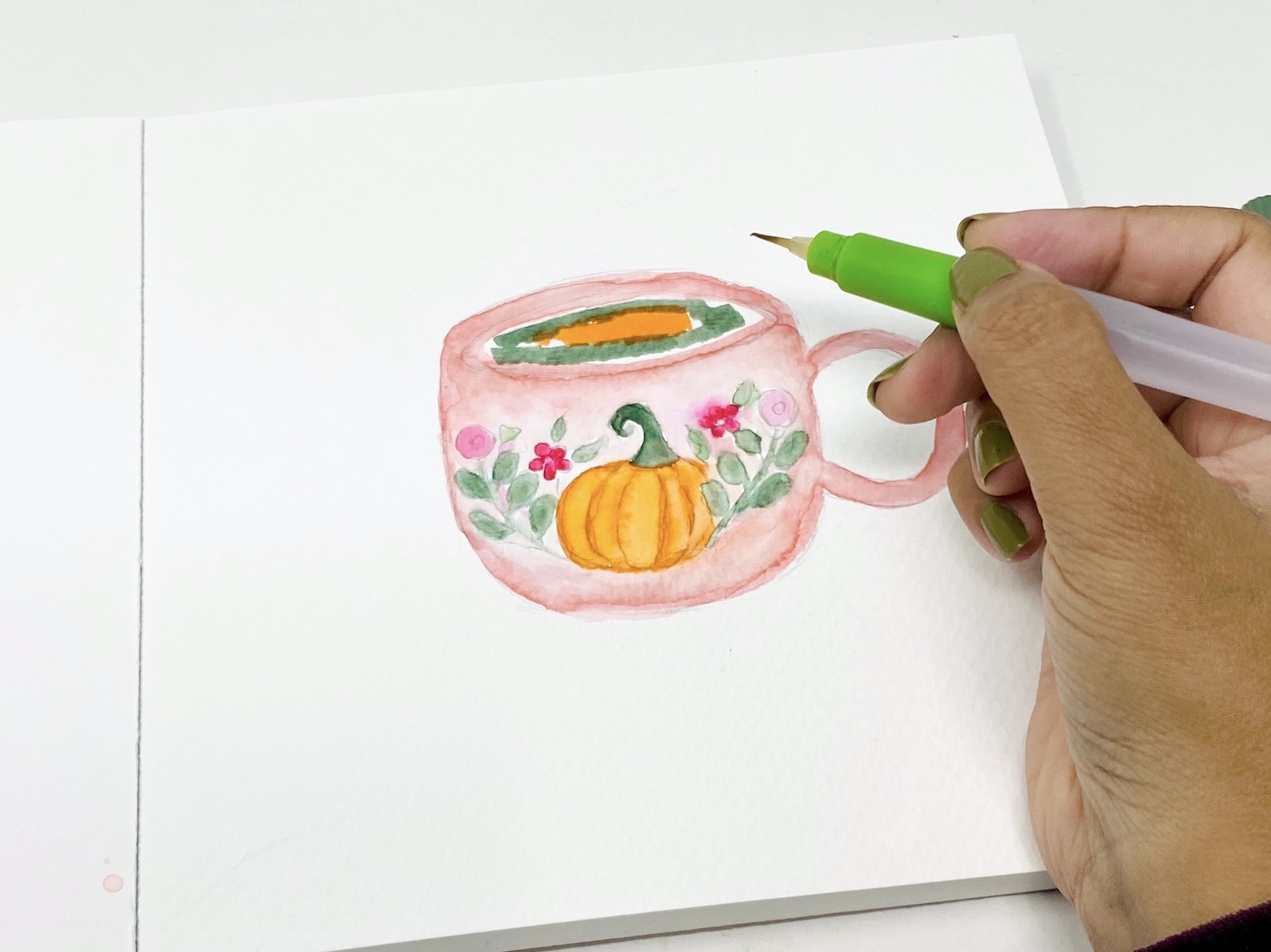 Step Five:
To finish my Watercolor Tea Cup Drawing, I used the MONO Drawing Pen in size 02, to draw neat black outlines to my painting. This pen comes in many different thicknesses- you can choose which one you would prefer depending on your style.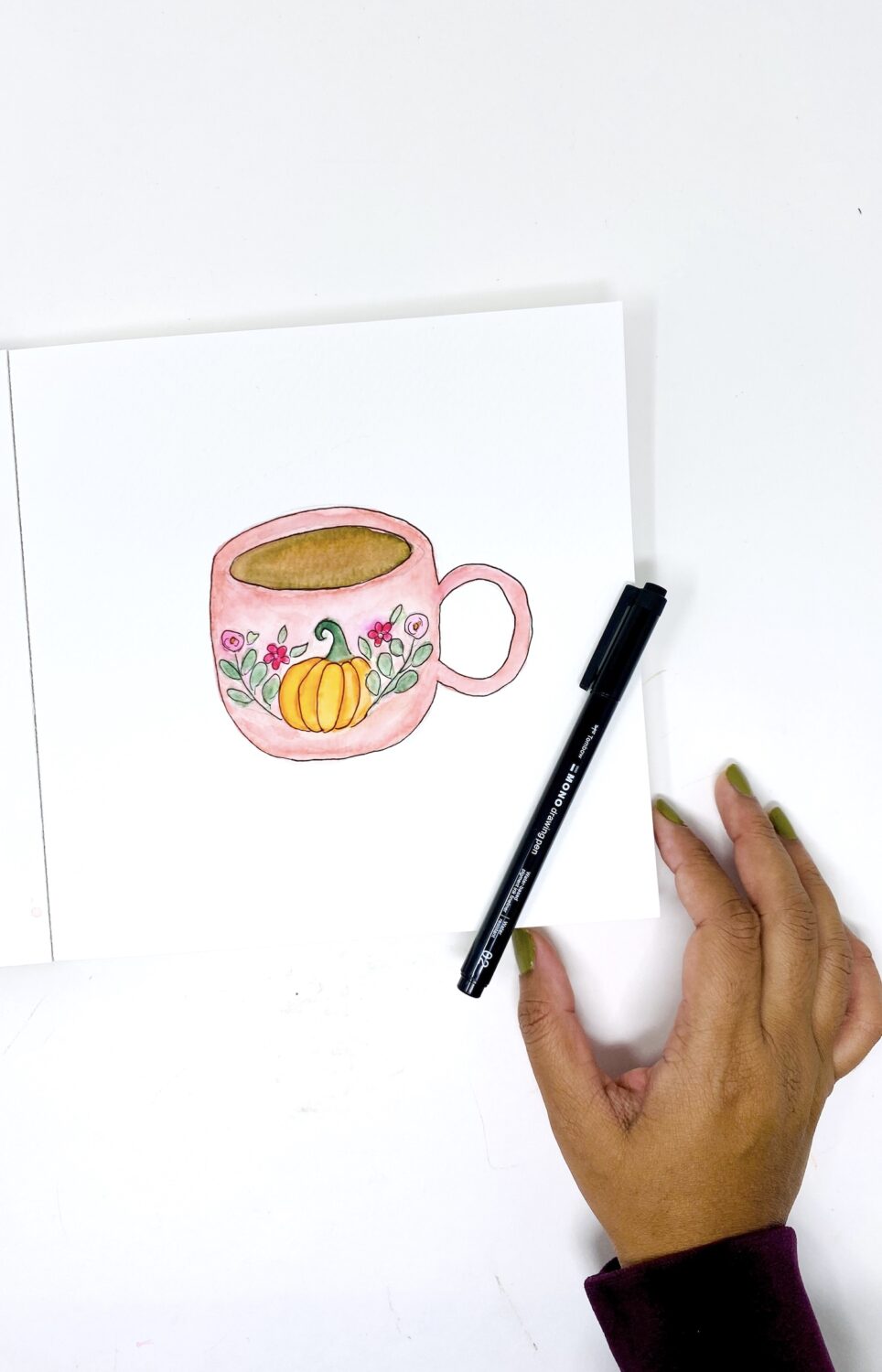 And that's it! That's a fun Watercolor Tea Cup Drawing for you to try. I hope you enjoyed this tutorial friends.
Happy Crafting!
Smitha