i am working on two baseball projects right now that i hope to post soon…
but to tide us over, here is an "oldie but goodie".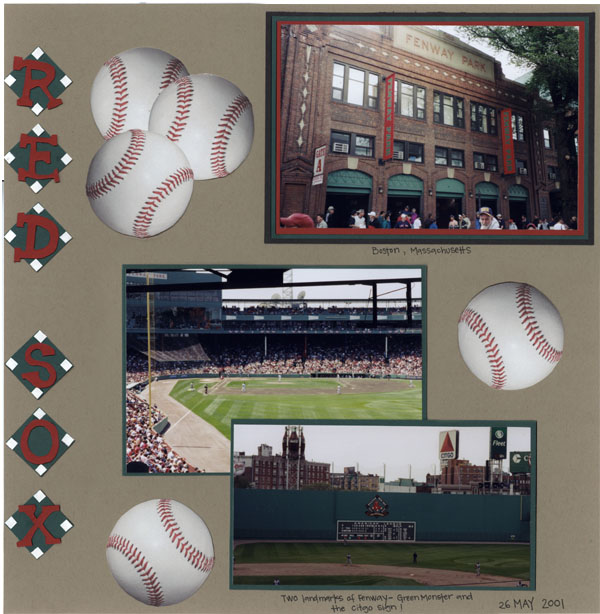 i created this one about 2003. yup, old! but wouldn't you know, MONO Aqua was around then!
i remember using the "wonderful glue in the blue bottle" because the appliator was perfect for my little baseball diamonds – square punches spun to look like diamonds, tiny white squares for bases, and thin (hand cut!) letters!
i love this glue for paper piecing!
so, do you have any baseball layouts or projects you have done? upload them to our facebook page…i'd love more spring=baseball inspiration. i have LOTS of pictures!