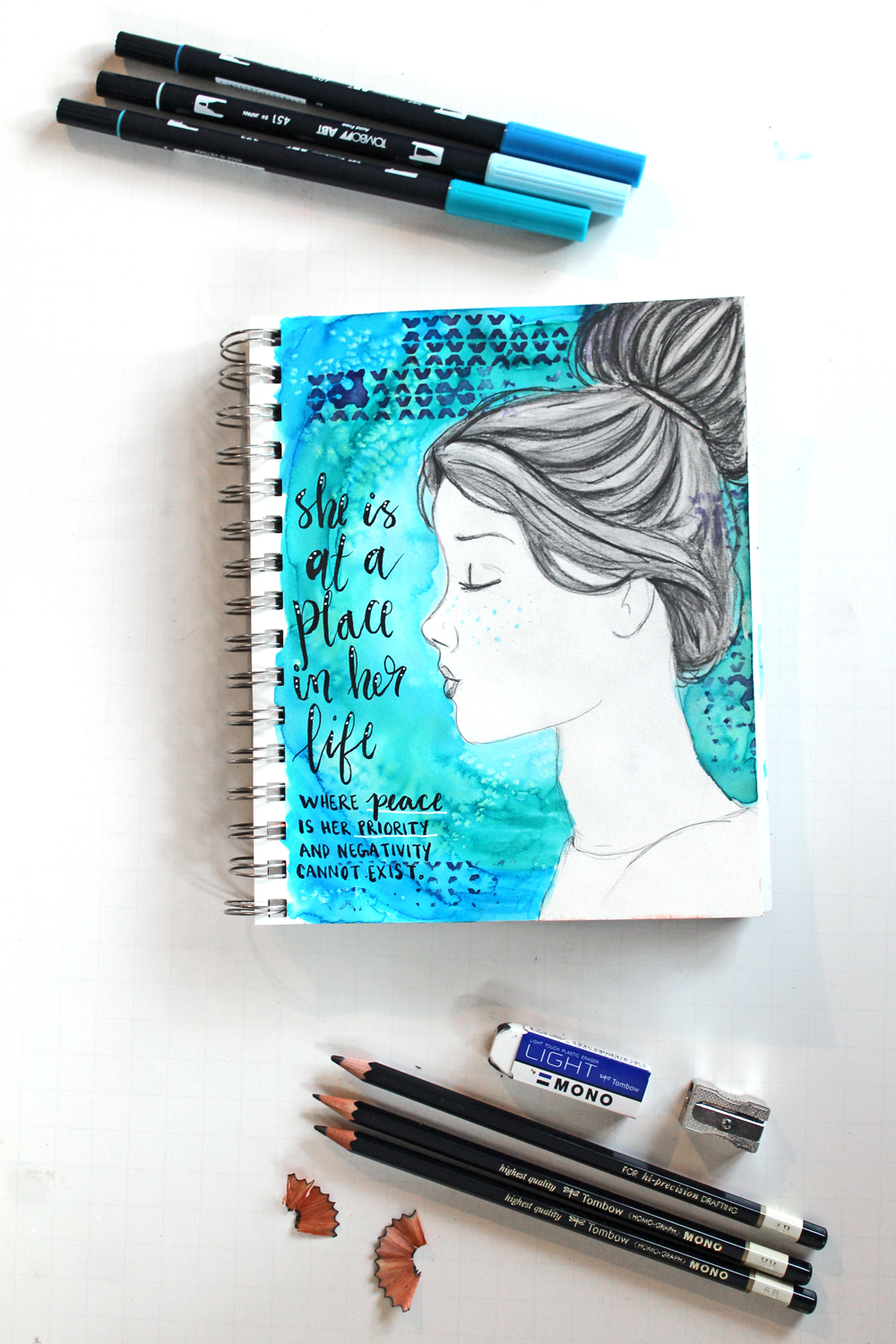 Hey y'all, This is Katie here with my first blog post as a part of the 2017 Design Team. Today I am showing you how I used the Tombow MONO Drawing Pencil Set in my Art Journal!
Supplies:
Art journal with mixed media paper (atleast 90 lb paper!)
Tombow Dual Brush Pens (I used 451, 373, and 493)
Watercolor brush
Mist bottle with water
Patterned stamp
Step One:
I started off using the HB pencil from the MONO Drawing Set to lightly sketch out my girl in my journal. The HB is equivalent to a No. 2 pencil as far as hardness goes. However, the MONO Drawing Pencils are extra-refined, high density graphite, which erases super cleanly using the new Tombow MONO Light Eraser.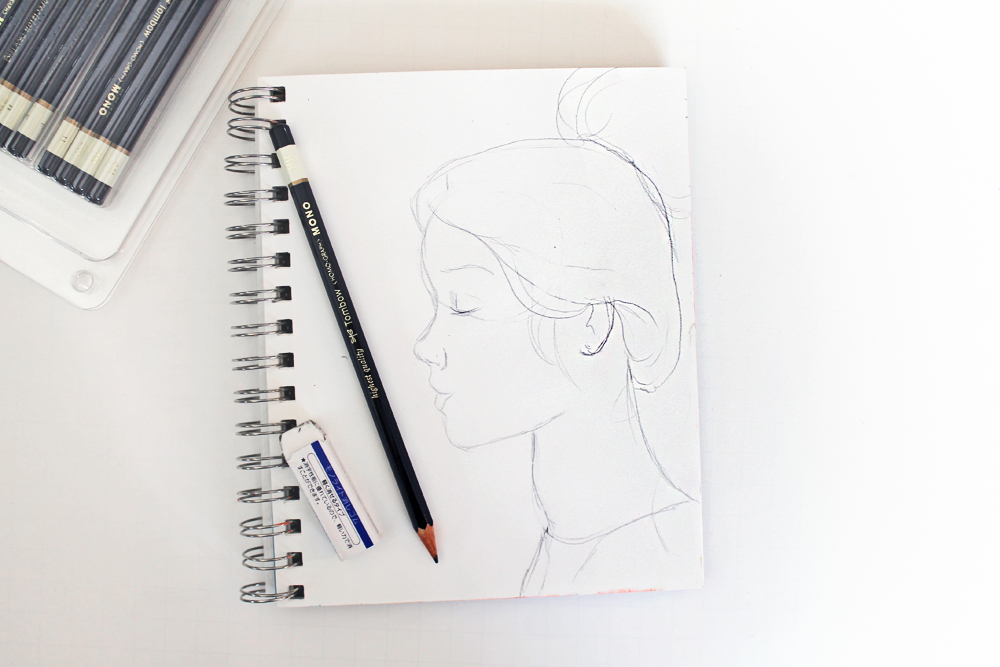 Step two:
Next I shaded in the hair of my drawing, using the MONO Drawing Pencils. I used the 6B pencil for the darkest shading and worked with the 4B and 3B for the lighter areas.
If you don't have a blending stump, The Tombow Blending Pen does a really great job of blending the shading! You will want to note though that this will stain the tip of your Blending Pen, so you will only want to do this if you have an extra!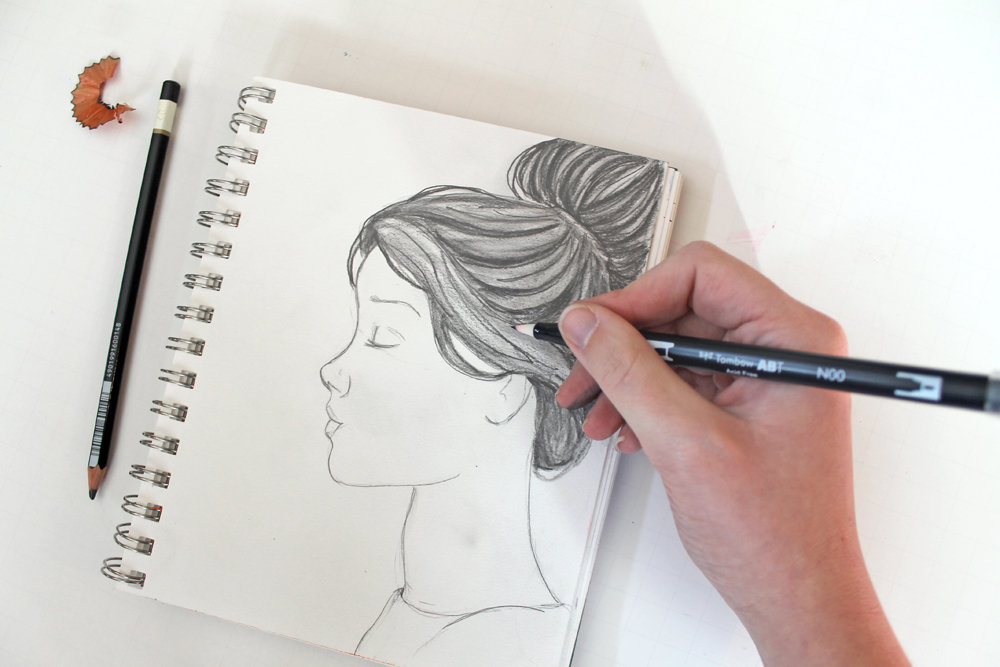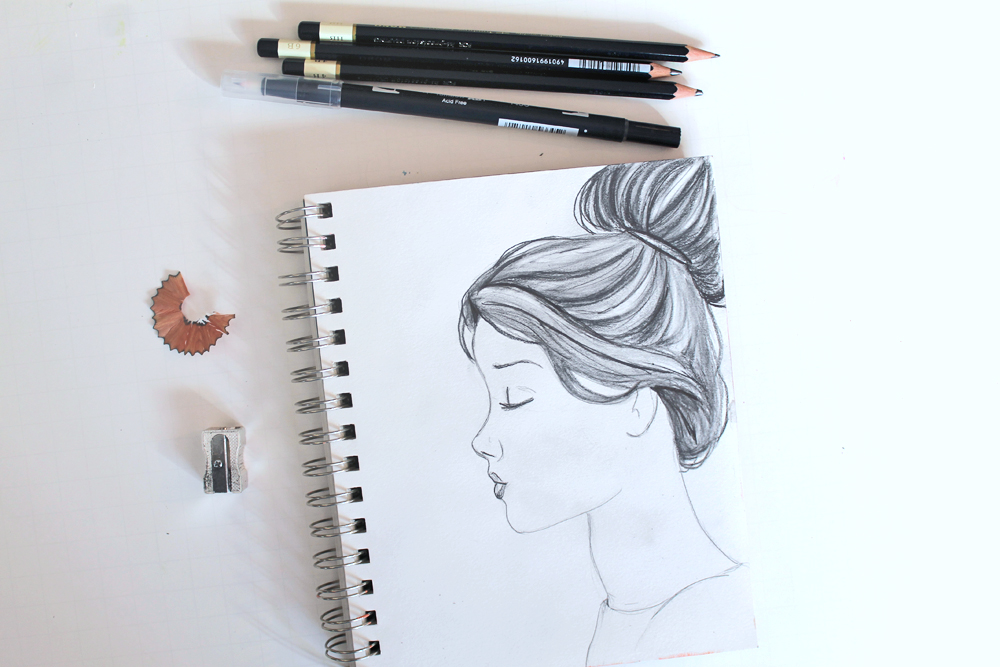 Step three:
Take 3 different shades of the Dual Brush Pens and color around your drawing. As you can see, I chose to do this as an ombre circle so that the lightest color is in the center.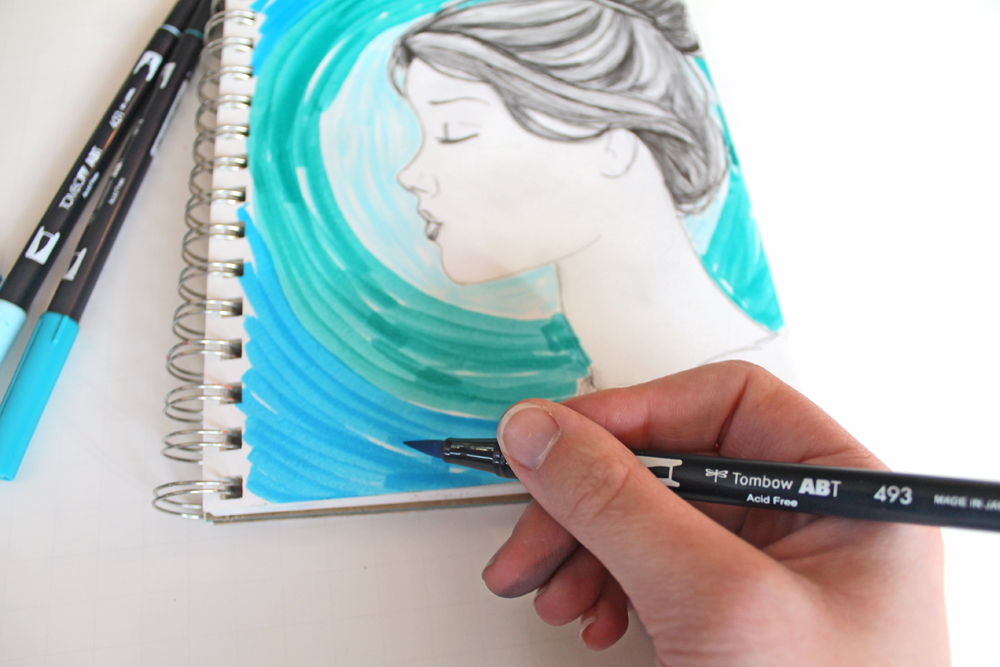 Step four:
Use a wet paint brush to blend the Dual Brush Pens together. I recommend using a really wet watercolor brush to get the best blended effect. Be careful not to brush it into your drawing.
While the ink was still wet, I sprinkled on a bit of table salt, which reacts to the marker ink to get the effect pictured below.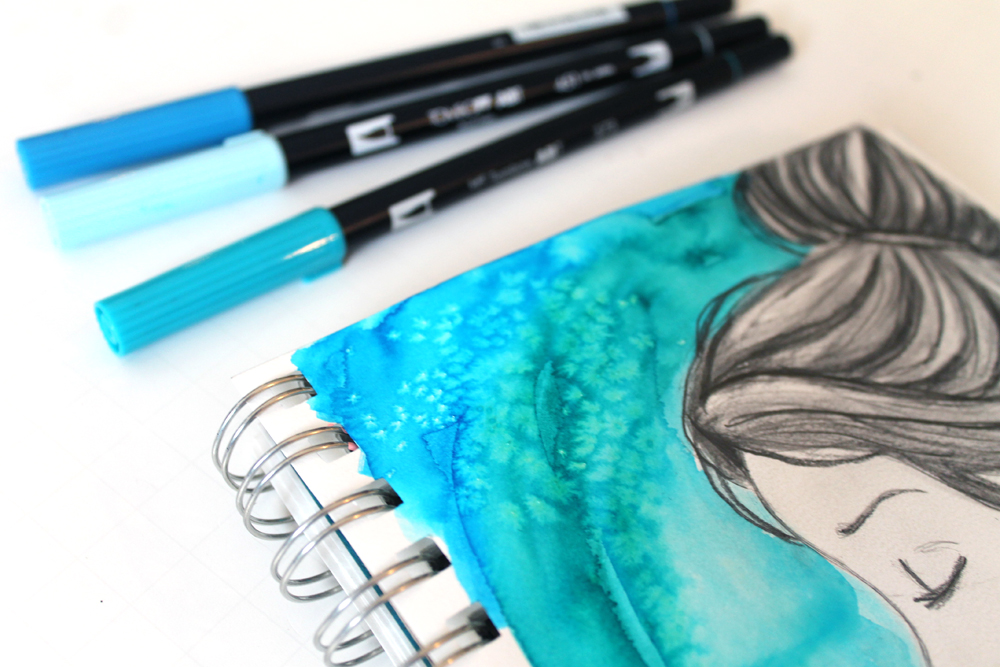 Step five:
Color your stamp using a Dual Brush Pen and mist it with a small amount of water. Stamp it onto your background.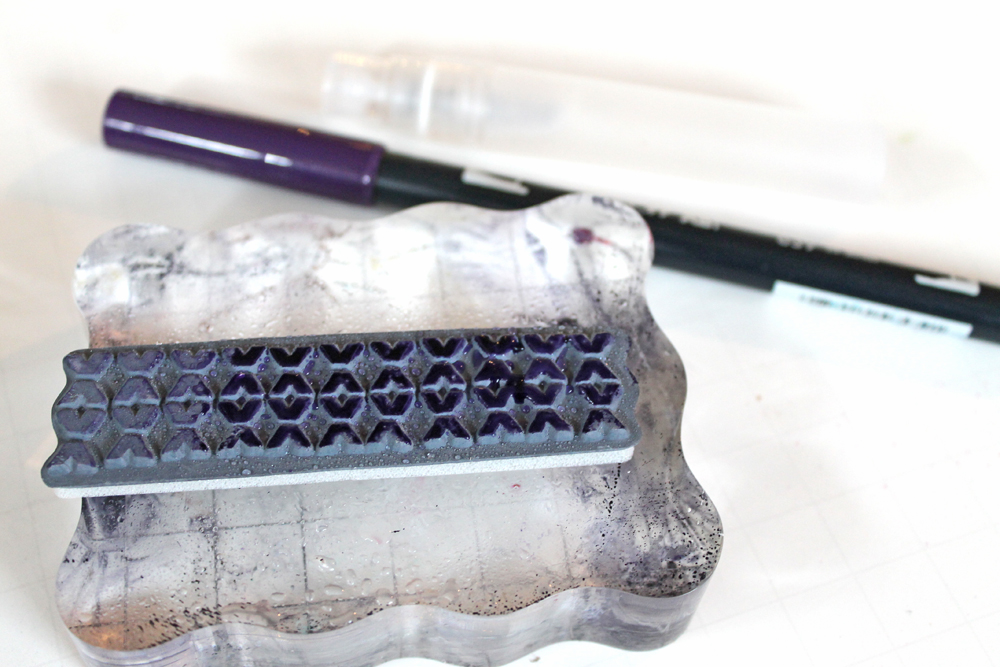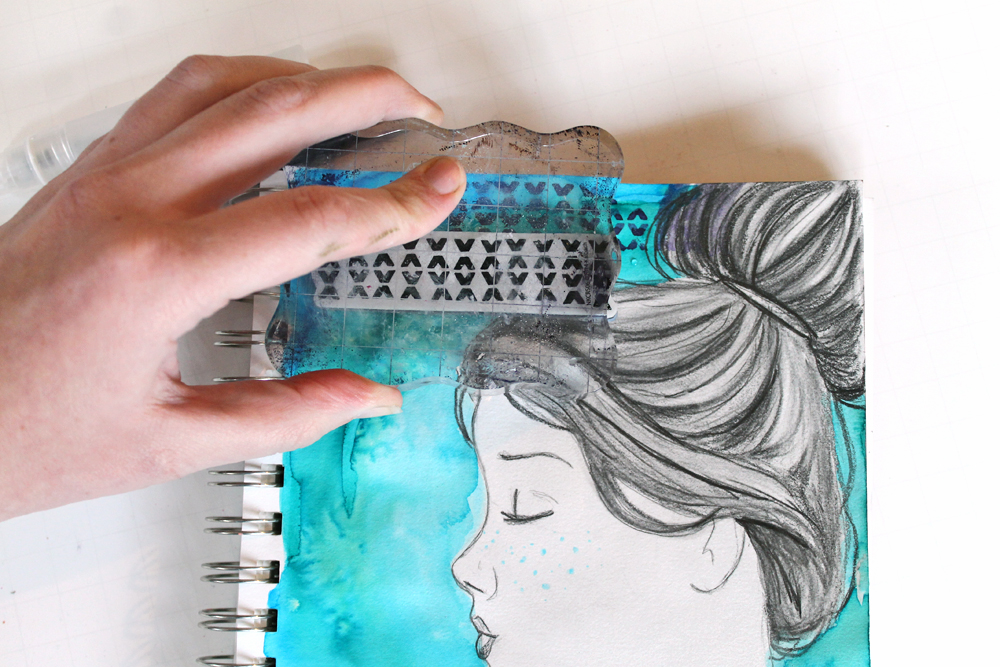 Step six:
Once your art journal background is completely dry, it is time to letter on your quote! To get things even you can use a ruler and the HB MONO Drawing Pencil to create guidelines on your page.  Once you have lettered your quote using a Soft Tip Fudenosuke you can easily remove the graphite with the MONO Light Plastic Eraser. The MONO Light Plastic Eraser will erase with a light touch that doesn't damage your background.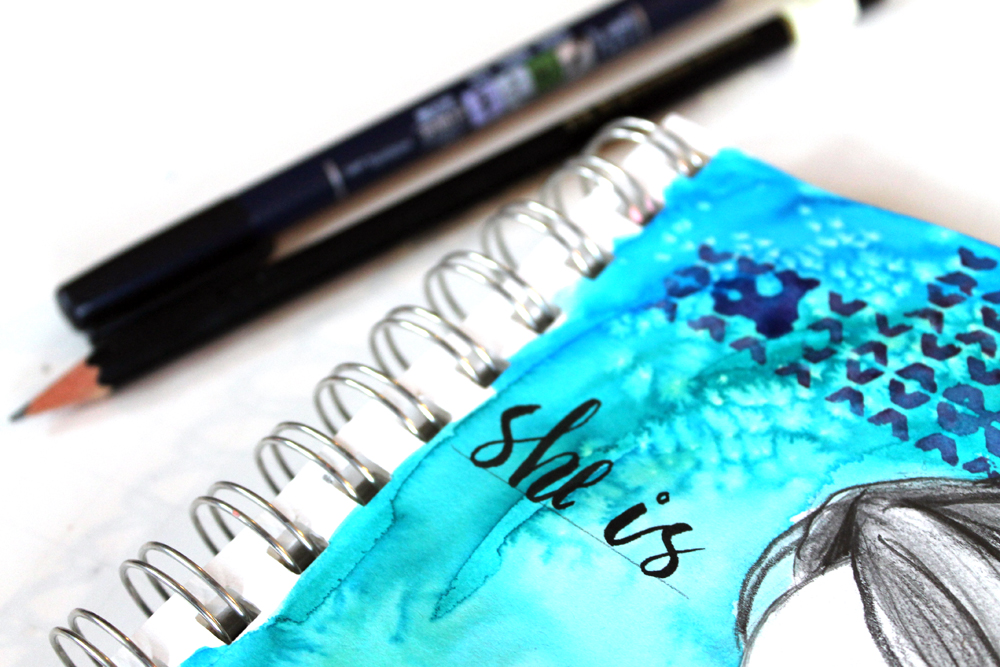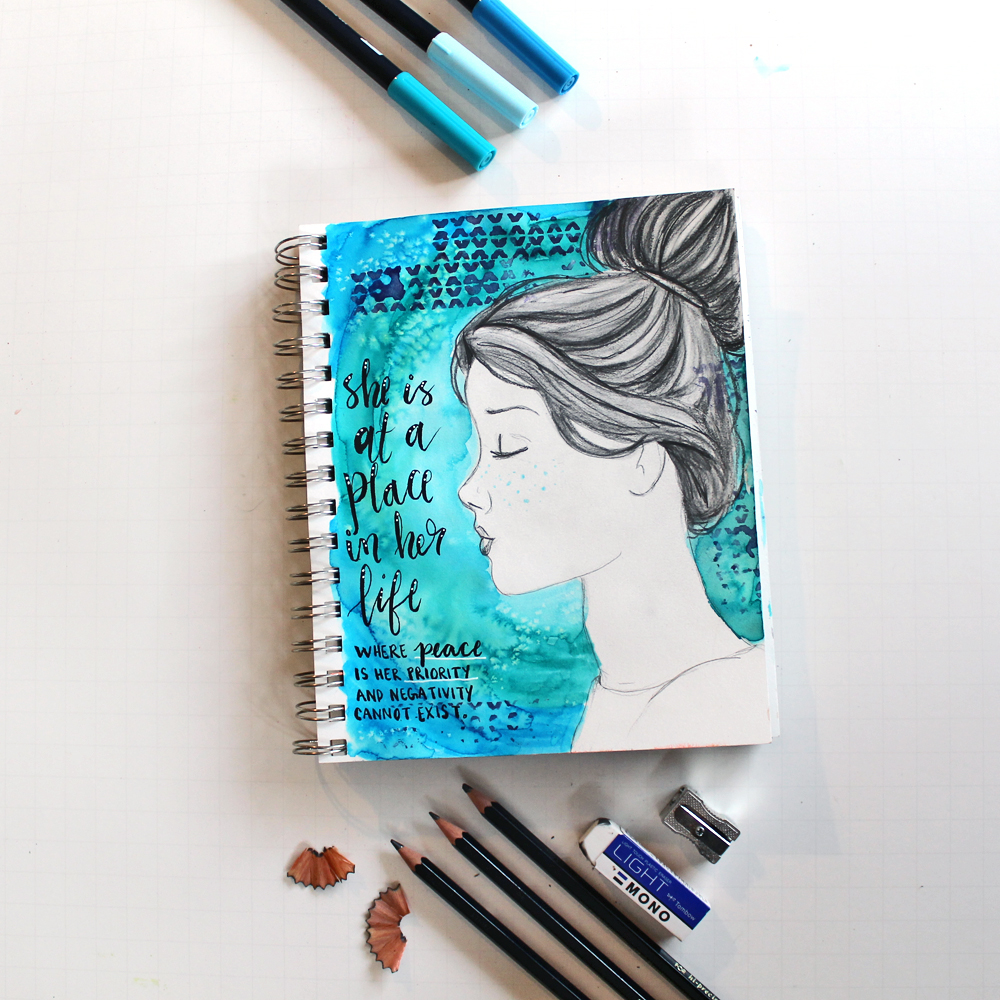 That's it and made for a really simple art journal page! If you haven't tried the new MONO Drawing Pencil Set yet, I definitely recommend it. I always used to have the worst time sharpening pencils (from other brands) because the leads always broke off, but the lead core in the MONO Drawing Pencils is break resistant because it's glued throughout the entire wood casing!
If you use Tombow products in your art journal, I would love to see them! Feel free to tag me @katiebug92 on Instagram and be sure to tag @TombowUSA as well!