Hello friends! It's Smitha here today exploring a new technique with you – stamping with leaves!
Fall is in the air, the leaves are changing their colors, so I thought I would bring some of the outside in and make art with my leaves. Stamping with leaves was a unique touch, and it actually gave pretty great detailed impressions that I simple loved! Find the tutorial below.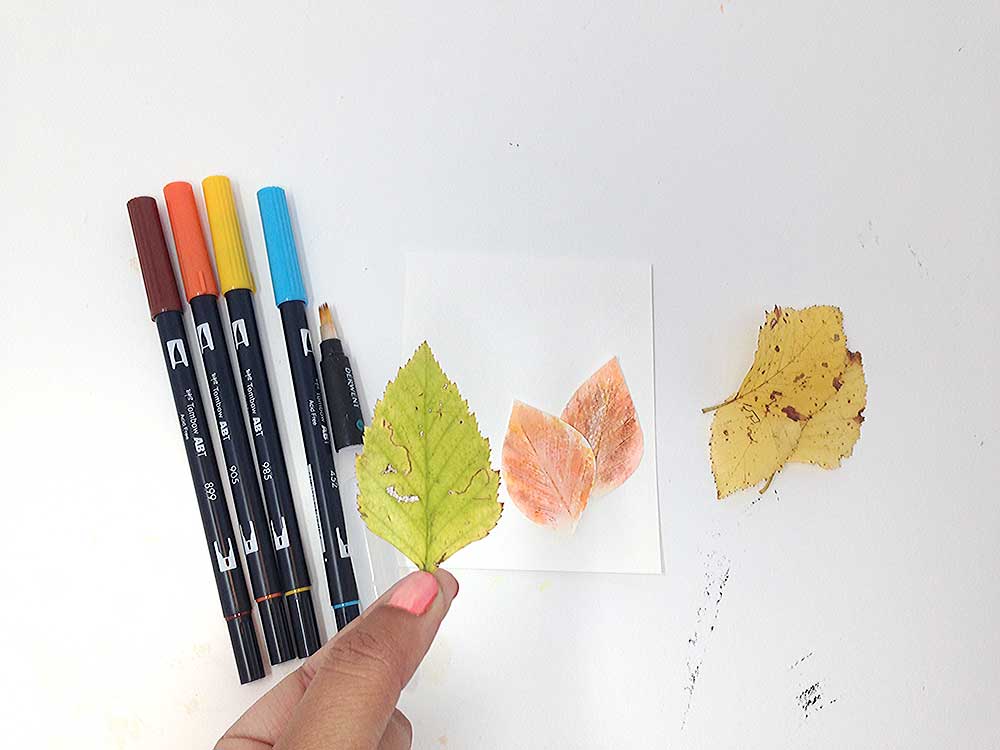 I have put together a process video showing how to stamp with leaves, and you can watch in by clicking the video box below or by heading over to YouTube here.
I started by coloring onto the leaf directly with the Dual Brush Pen. This is so easy and since these pens are water-based you can also spread the color around with just water on your brush. You directly take the Dual Brush pPen to the leaf and color on top of the area. Then flip the leaf, and press onto the paper. Repeat to create a pattern.
I then painted the area around the leaves with a blue color and spread that color around with my paintbrush.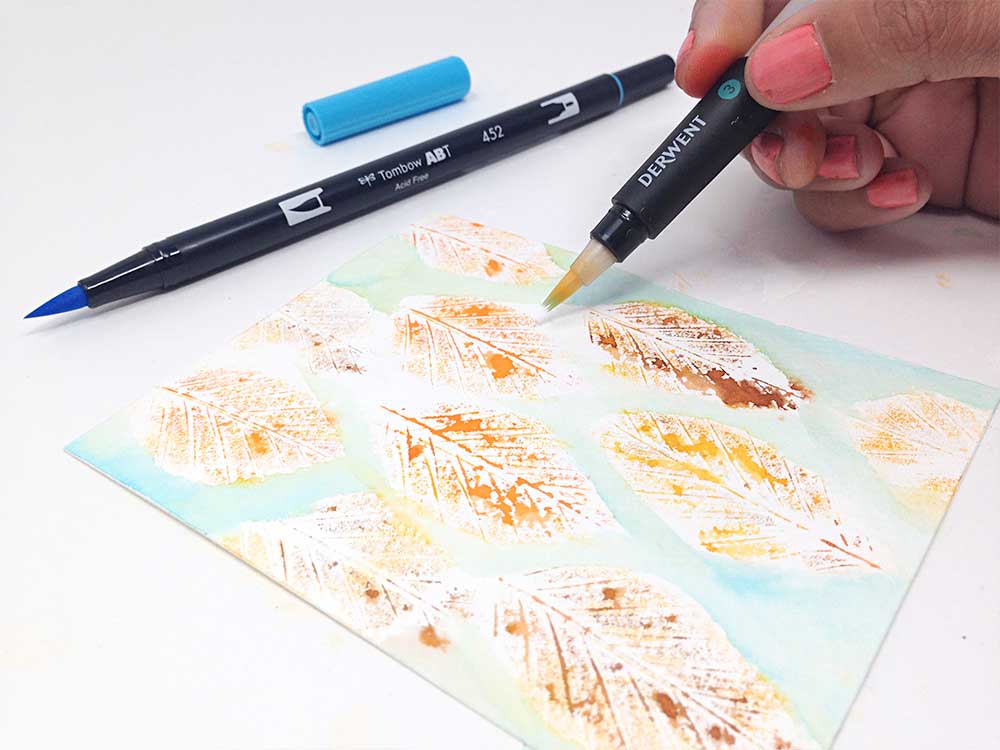 This is a simple idea and a great one for this season. You can use this technique to create place cards for your holiday meals or make it larger in scale and create a wall art.
For my card, while the paint was drying, I gathered some Paper House Productions products to decorate my card with. I love their washi and this fall themed collection was perfect to go with my leaves background.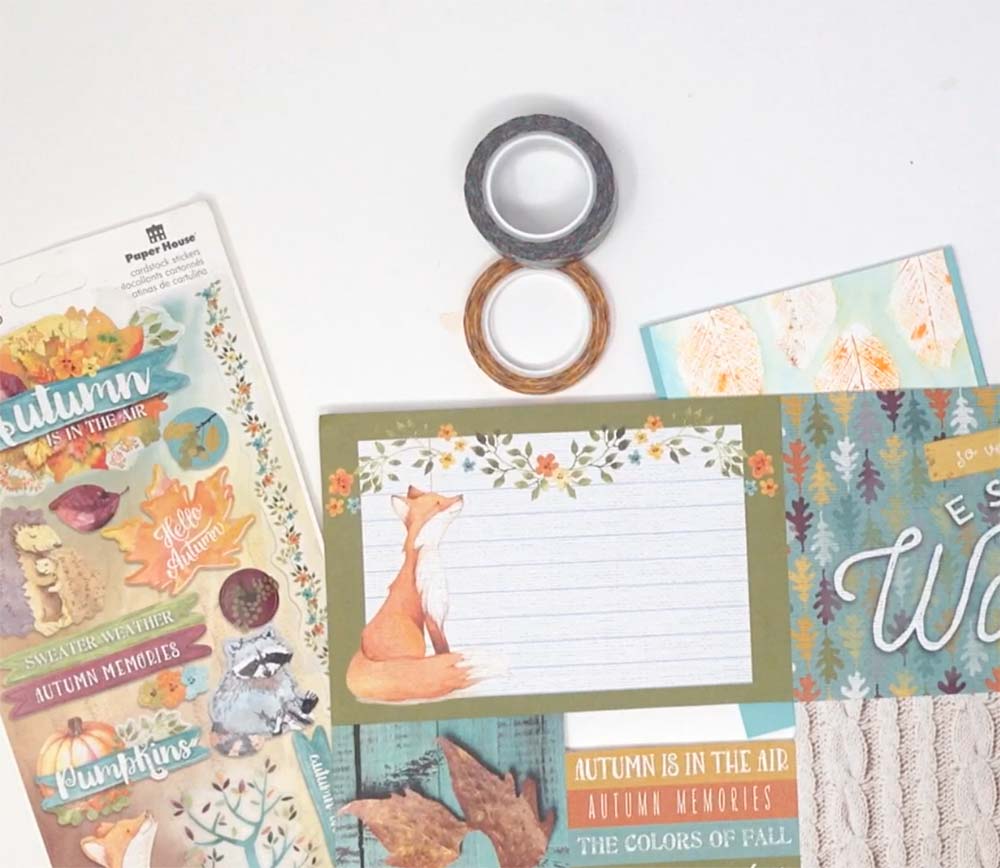 I adhered my stamped piece onto the card base with the MONO Adhesive+. This is such a great tape runner, and I love using it for all of my paper crafting!
I added a few stickers, and then some pretty washi to complete the card. Nothing overboard, I let the background speak loudly in the card.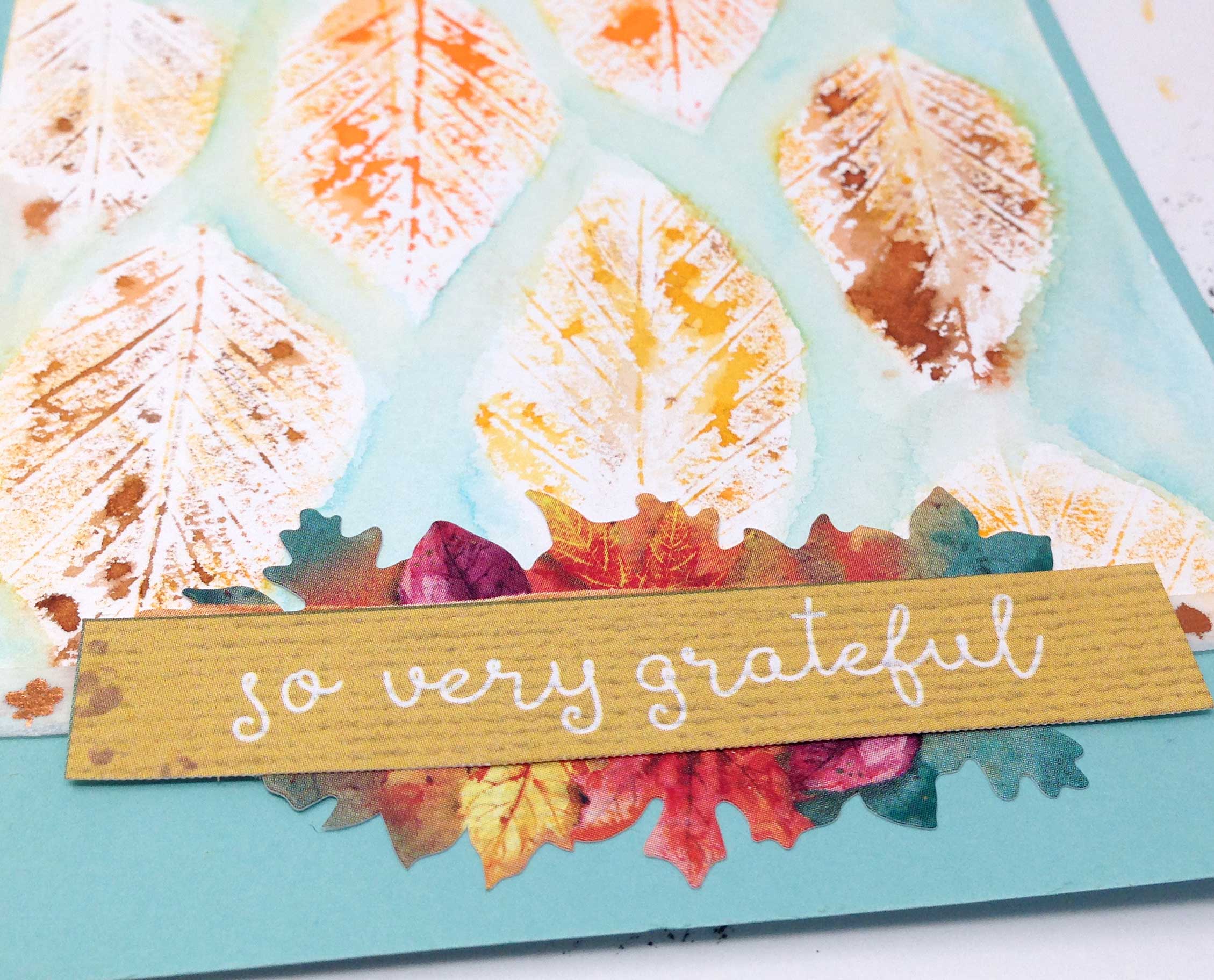 Have you stamped with leaves before? I think I have done this as a kid, but making a card out of it was way more fun!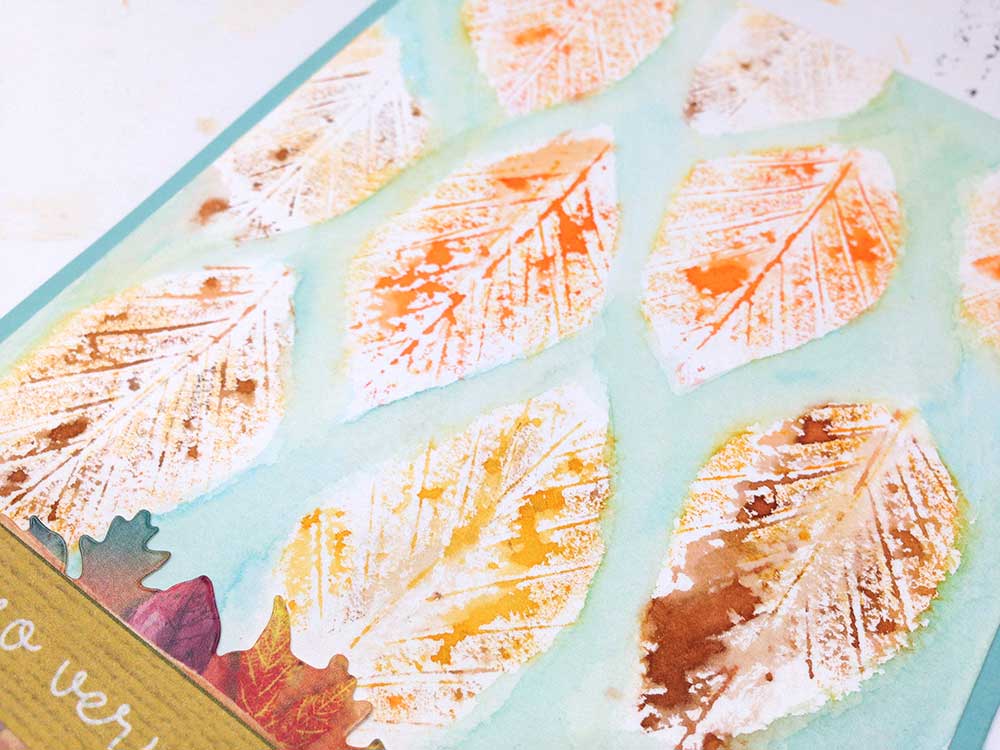 Thanks for stopping by today friends! More crafty ideas soon…