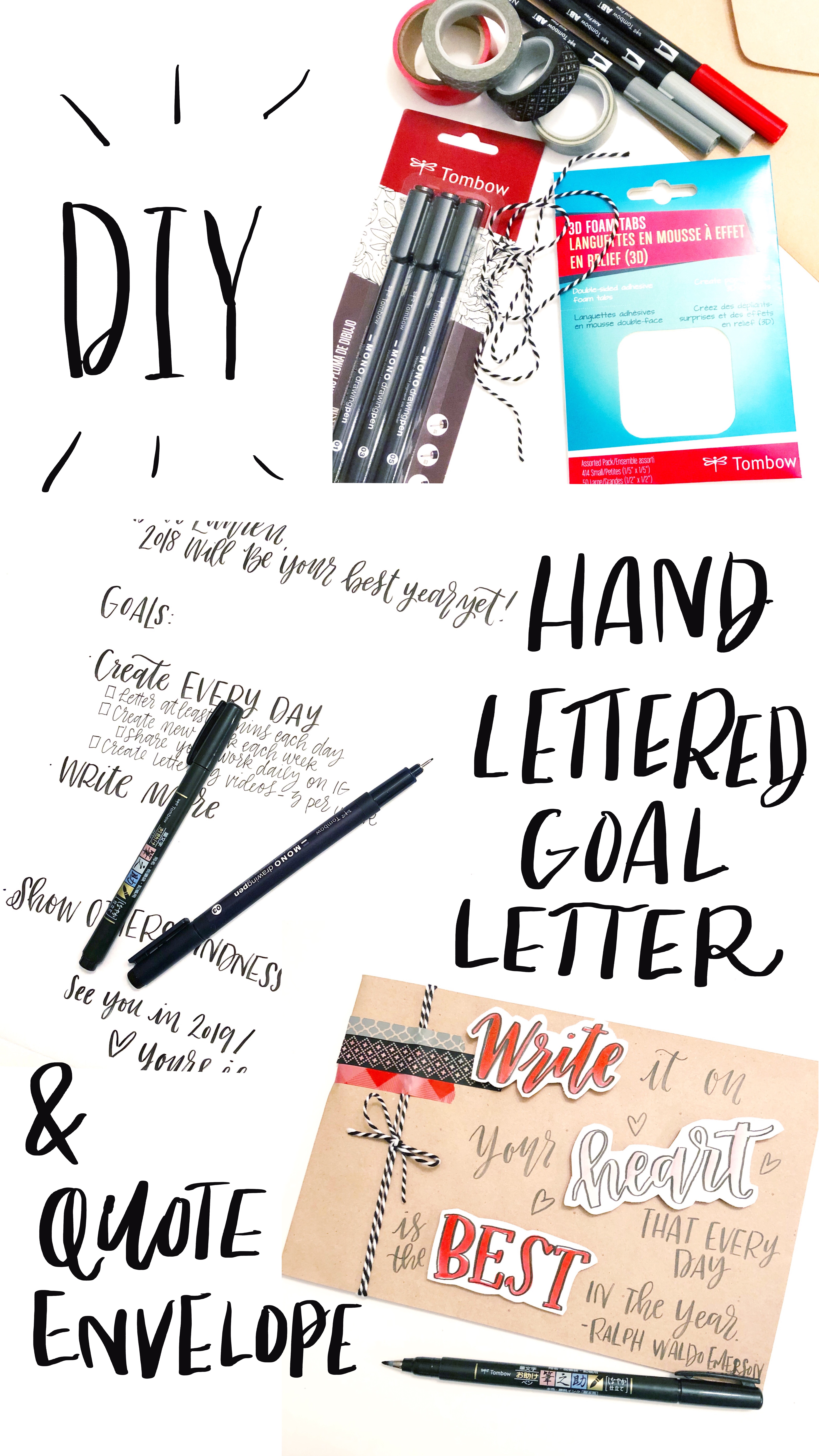 It's a new year and a great time to write down our goals and hold ourselves accountable for the 365 days ahead, and I'm excited to share how to create a handlettered goal letter and quote envelope. Oh…and hey again, lovelies! It's Lauren Fitzmaurice, back for another year of lettering and crafty goodness on the Tombow USA Blog. I've always heard that writing down goals keeps us more accountable and aware of how to plan to accomplish them.  Last year, I wrote down several goals and was able to achieve each of them in one way or another, but I'm excited to write down some new goals this year and to share my journey of achieving them with you along the way! In this project, I'll take you step by step at how to write down your goals and action steps, seal them inside an envelope, and create a reminder quote on the outside to constantly serve as a visual reminder for the goals that you will strive to achieve… all while using my favorite Tombow USA products.  The idea is that when January 1, 2019 emerges, you'll open the letter to evaluate and celebrate the goals you achieved.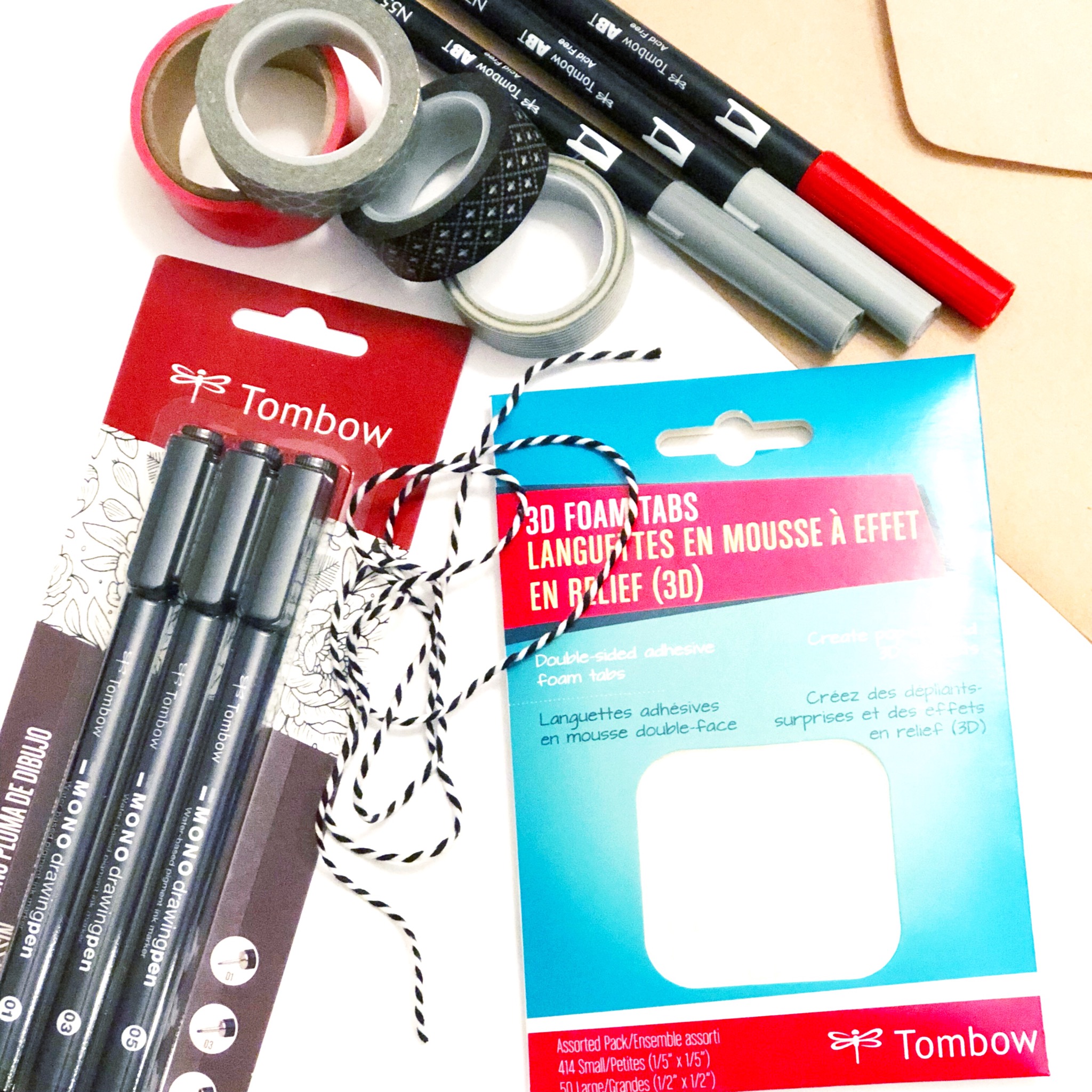 FOR THIS PROJECT YOU WILL NEED
An envelope
Mixed Media Paper or any smooth white paper
Baker's Twine and Washi Tape
Scissors
WRITE DOWN YOUR GOALS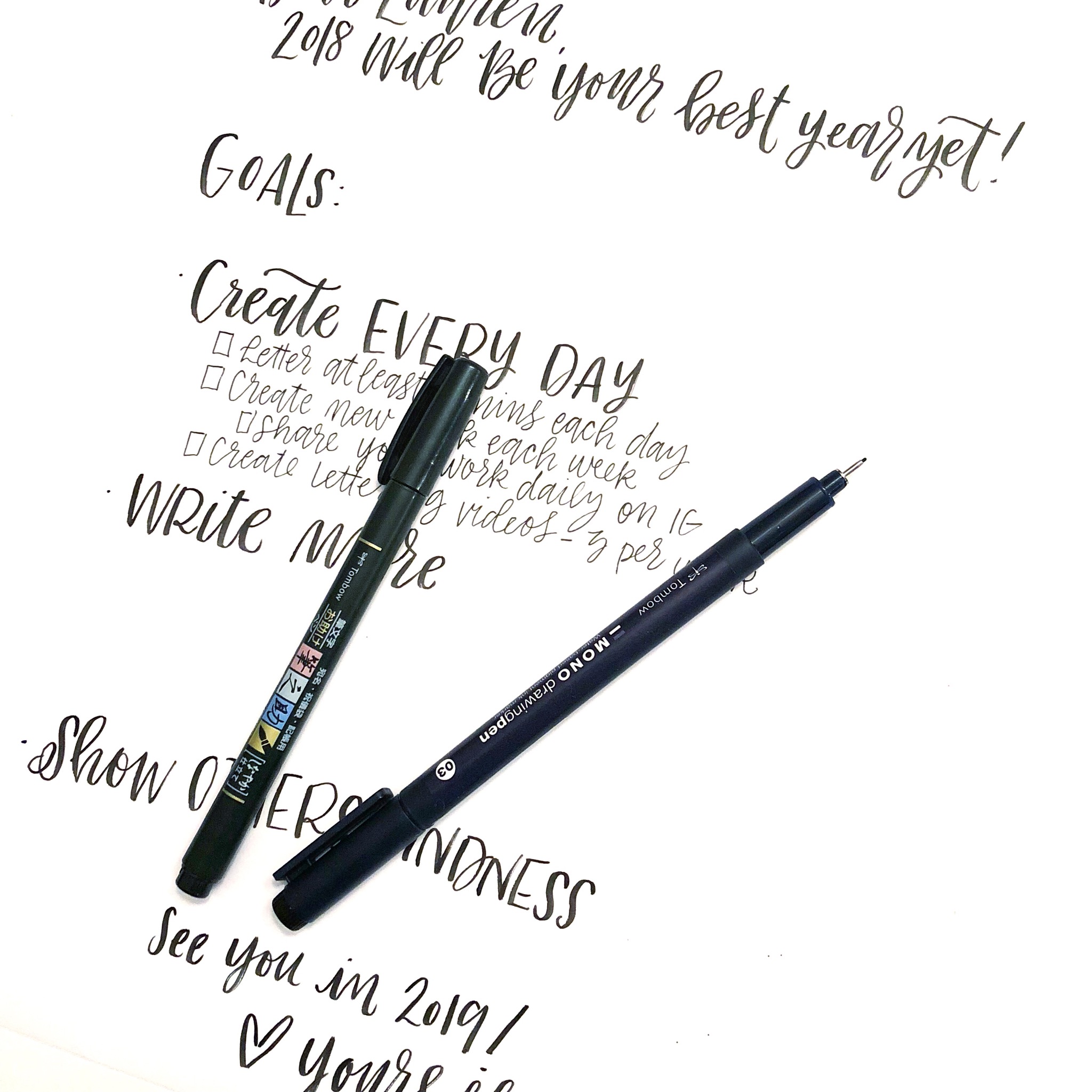 On a piece of smooth white paper, write down your goals for the year using the Tombow Fudenosuke Hard Tip or Soft Tip Brush Pen. Then add detailed ideas of action steps to take with a Tombow MONO Drawing Pen.  Setting goals can be both exciting and scary, because it can be a big risk to choose to take a big leap and conquer something you never dreamed you'd accomplished.  Writing these down turns dreams into an actual plan.  My goals this year include creating every day, writing more on my blog and resources, and showing other's kindness in everything that I do. Be honest with your goals and resolutions and try to take yourself out of your comfort zone a bit.
SEAL THEM IN AN ENVELOPE & DECORATE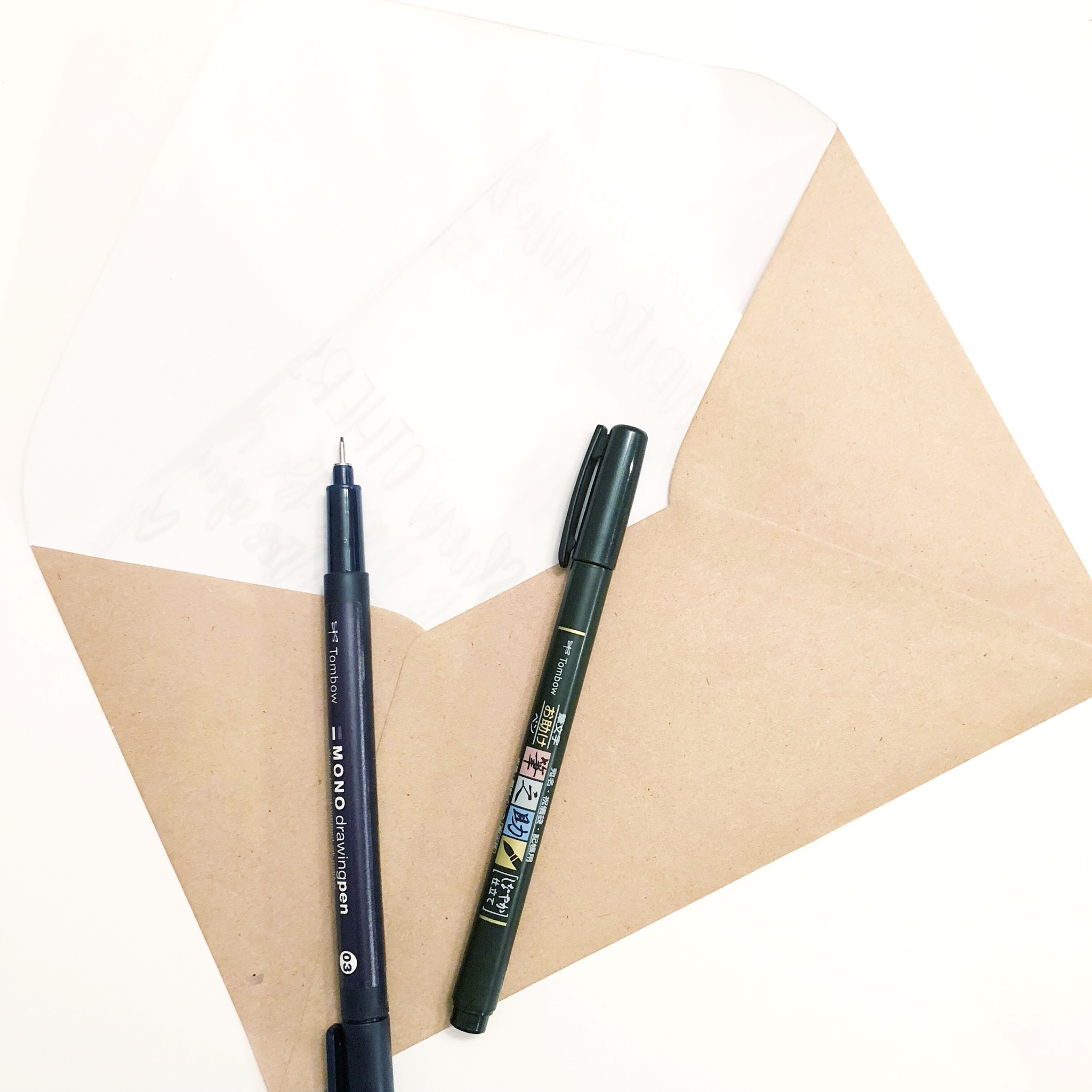 After jotting down your goals, seal them in an envelope.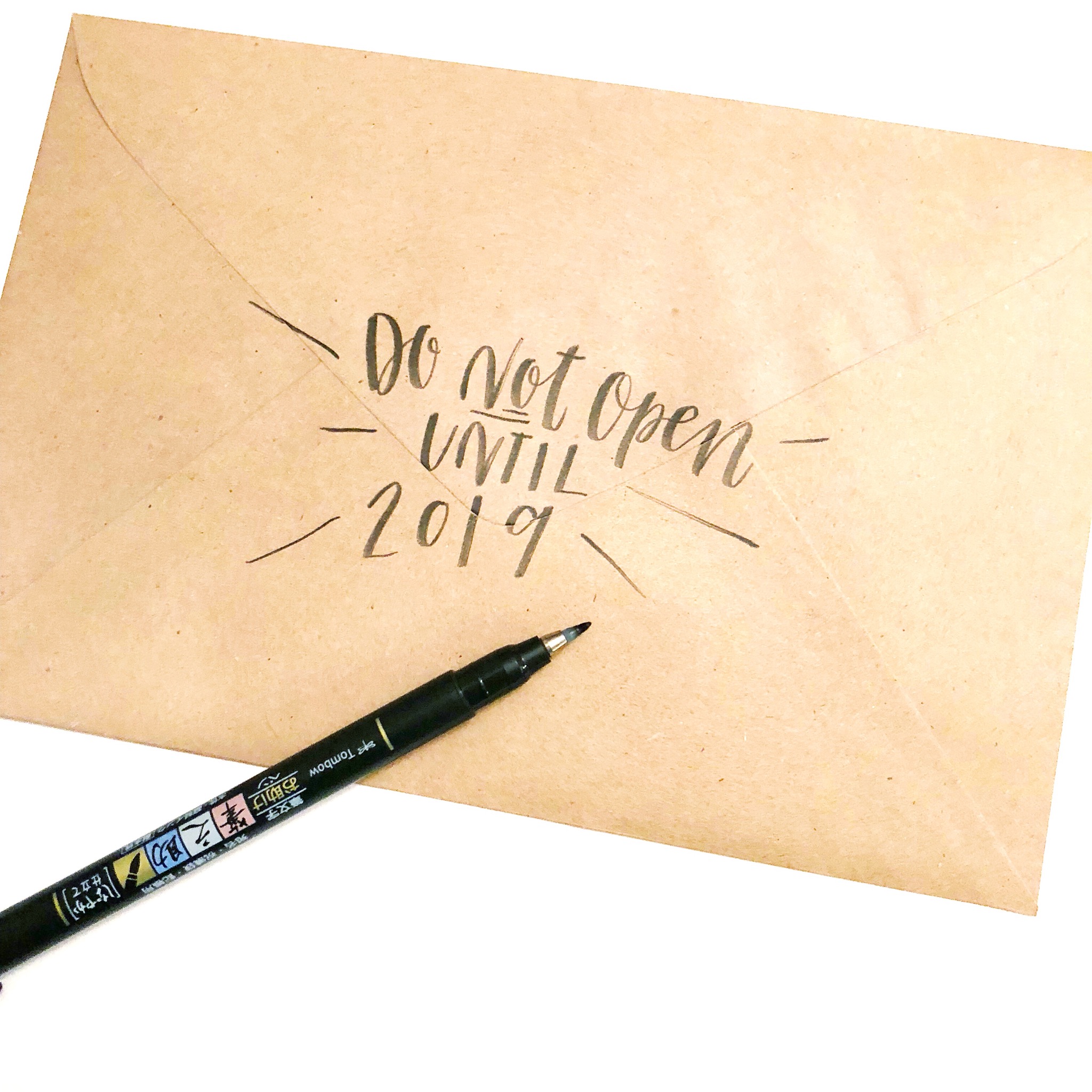 Write a fun phrase on the back envelope seal, like "Do not open until 2019", with the Tombow Fudenosuke Brush Pen. Add some fun decorations with baker's twine and layered washi tape.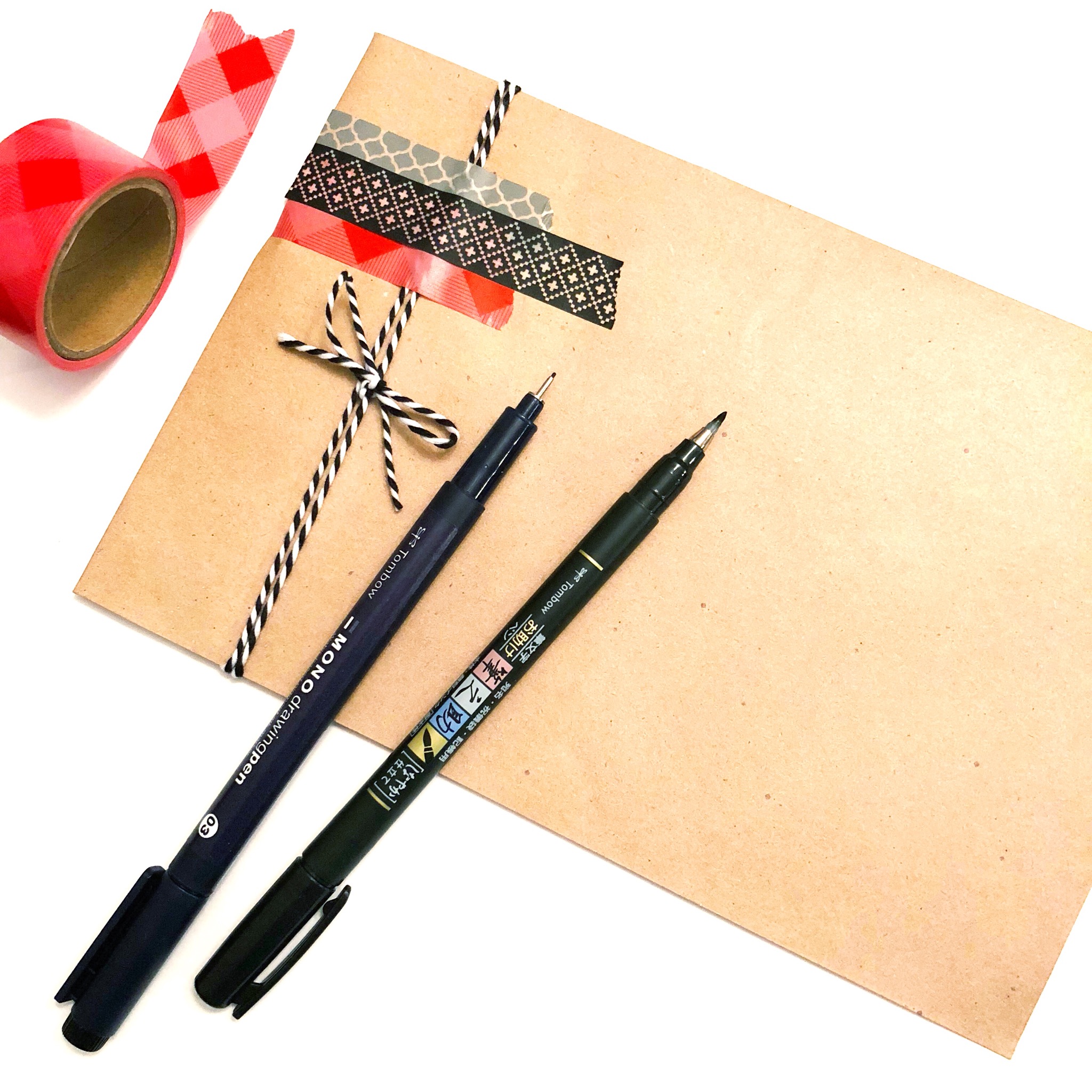 LETTER THE PERFECT REMINDER QUOTE
After considering your goals, find a quote that has several key words that, if read, will remind you of what you need to accomplish everyday. My favorite quote "Write it on your heart that every day is the best in the year," is from a poem by Ralph Waldo Emerson.  The words write, heart, and best stick out to me as good reminders of my 3 goals.  Write several key words onto mix media paper using Tombow Dual Brush Pens.  You can write in script or any style you feel comfortable with.  Then outline the words using a Tombow Fudenosuke Hard Tip or Soft Tip Brush Pen.  Then cut around the words using a pair of scissors.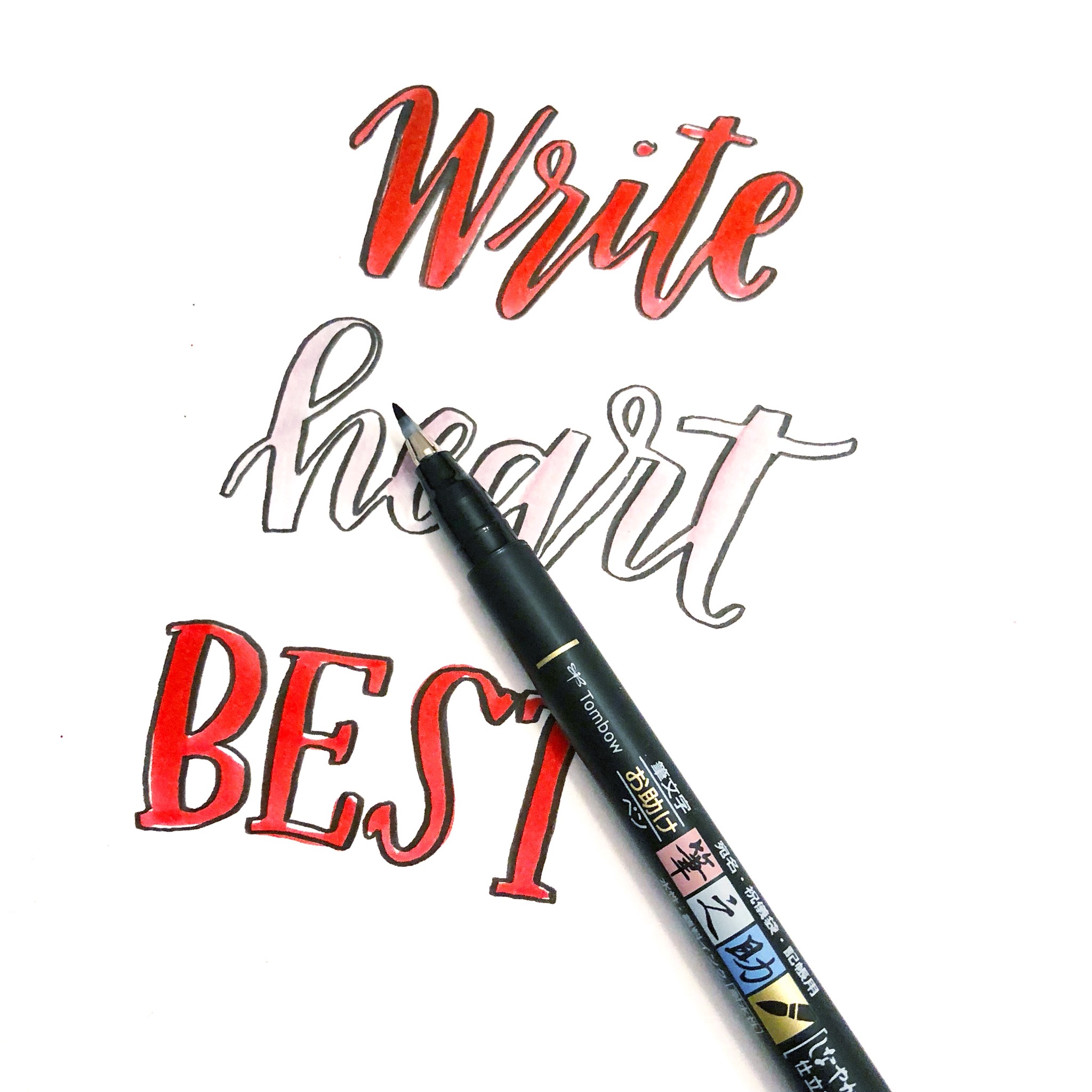 Place the words however they will allow the quote to fit and attach them using Tombow 3D Foam Tabs. These will lift the words off of the envelope, making them the focus.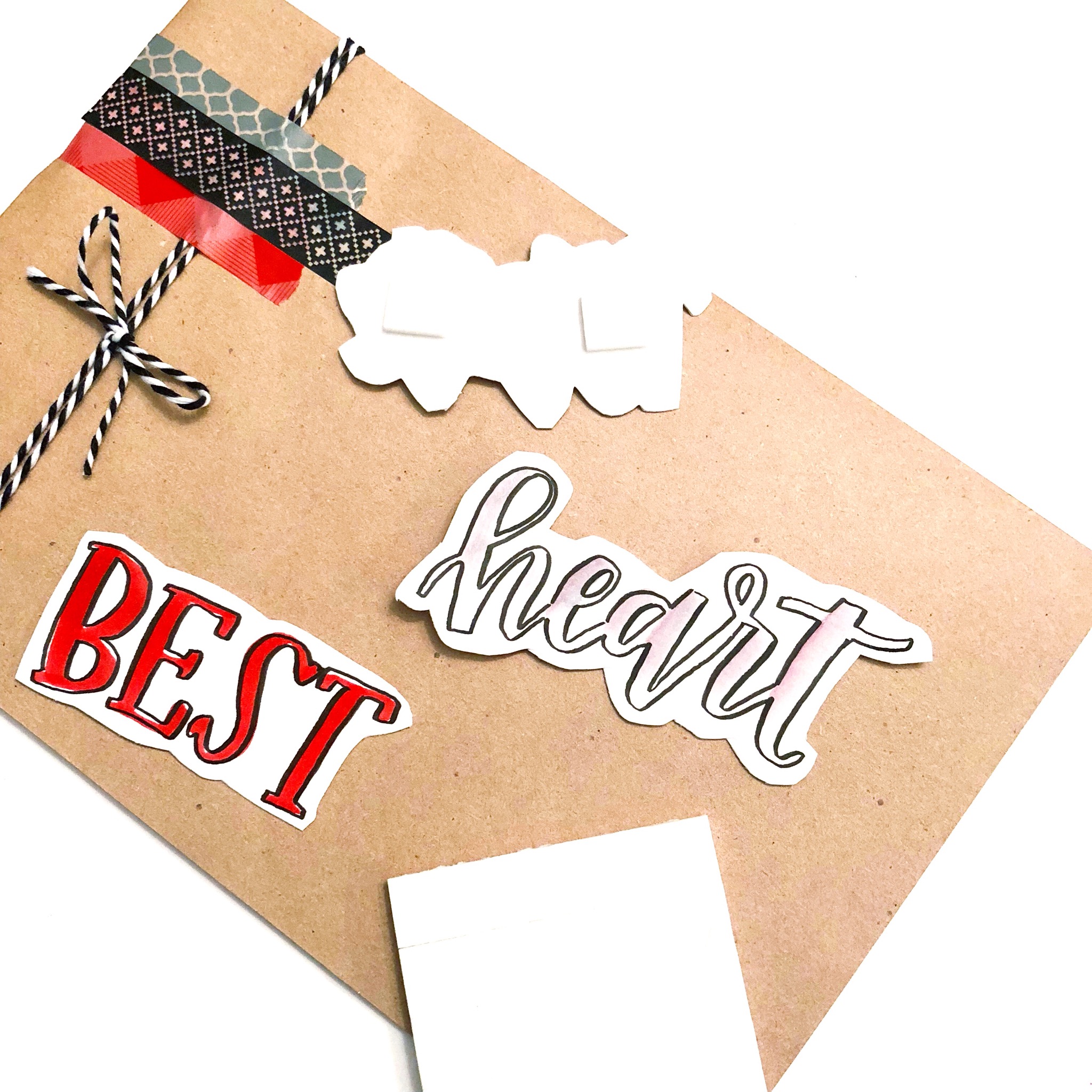 Using the Tombow Fudenosuke Hard Tip or Soft Tip Brush Pen, complete the quote by writing the rest in the background. Now your goal envelope is complete!

PLACE IN A SPOT YOU'LL SEE EVERY DAY
Now place the envelope in a spot that you will often see so that you can be reminded of your goals. When 2019 comes around, open the envelope and see what you've accomplished also using the progress to set new goals. I cannot wait to share progress towards these goals as I create with you this year and also can't wait to hear what your goals are!  Set your goals high and don't forget to share your work tagging @tombowusa and @renmadecalligraphy on instagram.  We are going to have fun lettering and crafting together this year, along with the other members of the Tombow Design Team. Let me know in the comments below what you'd like to learn this year about crafting or lettering techniques.
Happy Lettering!
Lauren