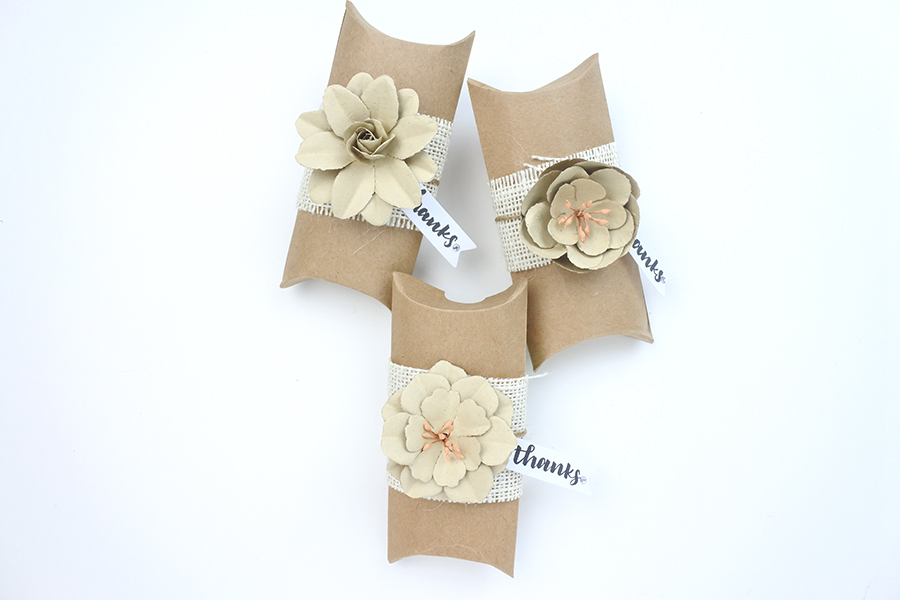 Hi friends, it's Renee with @thediyday and today I am sharing the cutest rustic party favor idea. Summer is just around the corner and do you know what comes with that season? Weddings!
Celebrating love and families coming together is always fun. But I also appreciate the colors and themes the couples select for their special day. I am a big fan of rustic weddings. I will never tire of the burlap, twine, lace, or mason jar decor. With that said, this brings me to today's wedding project. Rustic wedding party favors!
Supplies
Pillow Boxes
Twine
Burlap
Tags
Paper Flowers
Gift Tag
Step One
First, pillow boxes are available online in all sorts of colors, but, for this project I am using a pillow box punch board with kraft cardstock. After creating some party favor boxes, I placed some MONO Aqua Liquid Glue to complete its assembly. This glue is strong and permanent and I really like the two application points, on one side there's a broad tip and a pen tip on the other.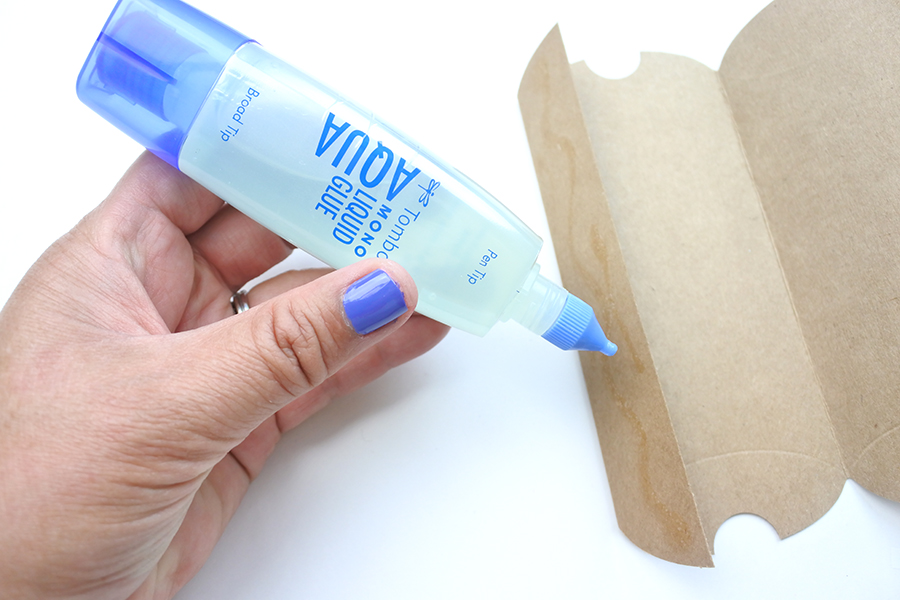 Step Two
Next, I cut a piece of burlap to fit as a band around the party favor. To secure the band I used Adhesive Dots. These dots are quick, clean, and easy to use.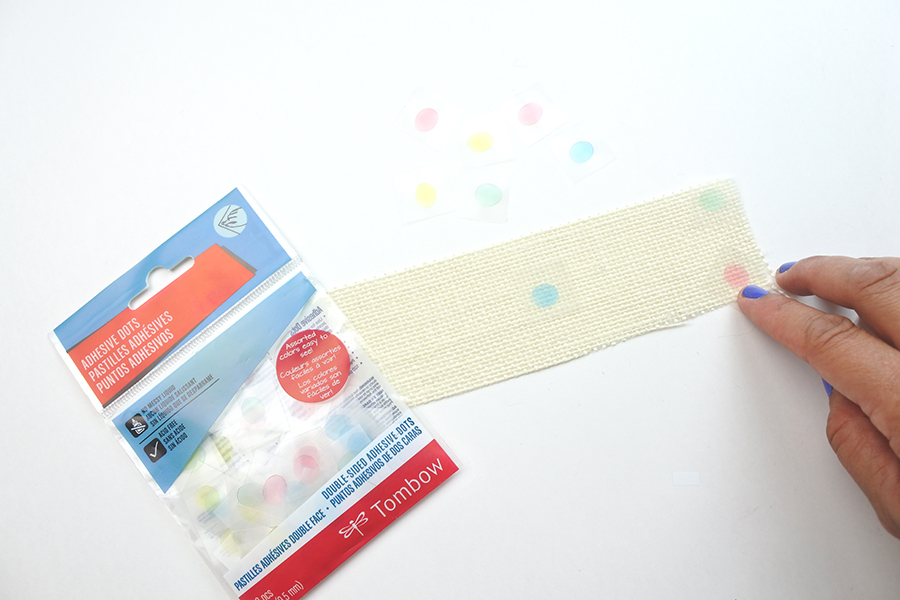 Step Three
Third, I continued with the rustic theme and tied twine right around the burlap. Then, I added an Adhesive Dot to a paper flower and put that right on top of the party favor.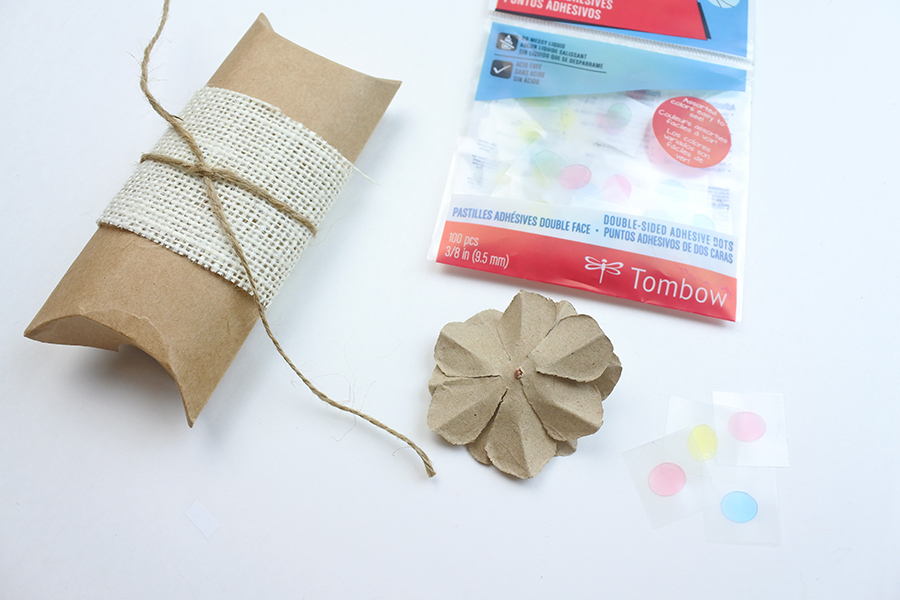 Step Four
To personalize the rustic party favor, I lettered thank you on a gift tag with a Fudenosuke Brush Pen. Next, I secured a diamond colored rhinestone onto the gift tag with the same liquid adhesive from step one. Last, I placed the tag right underneath the flower.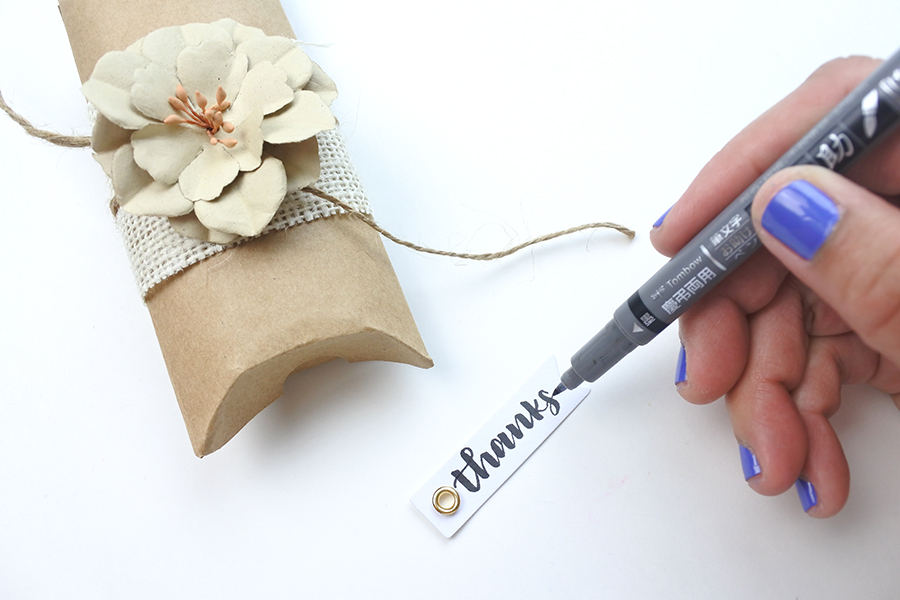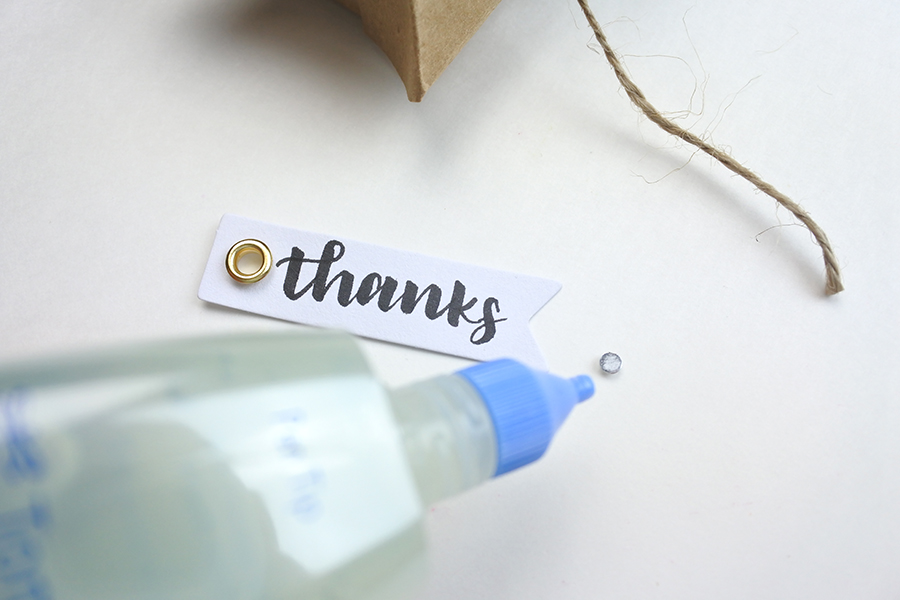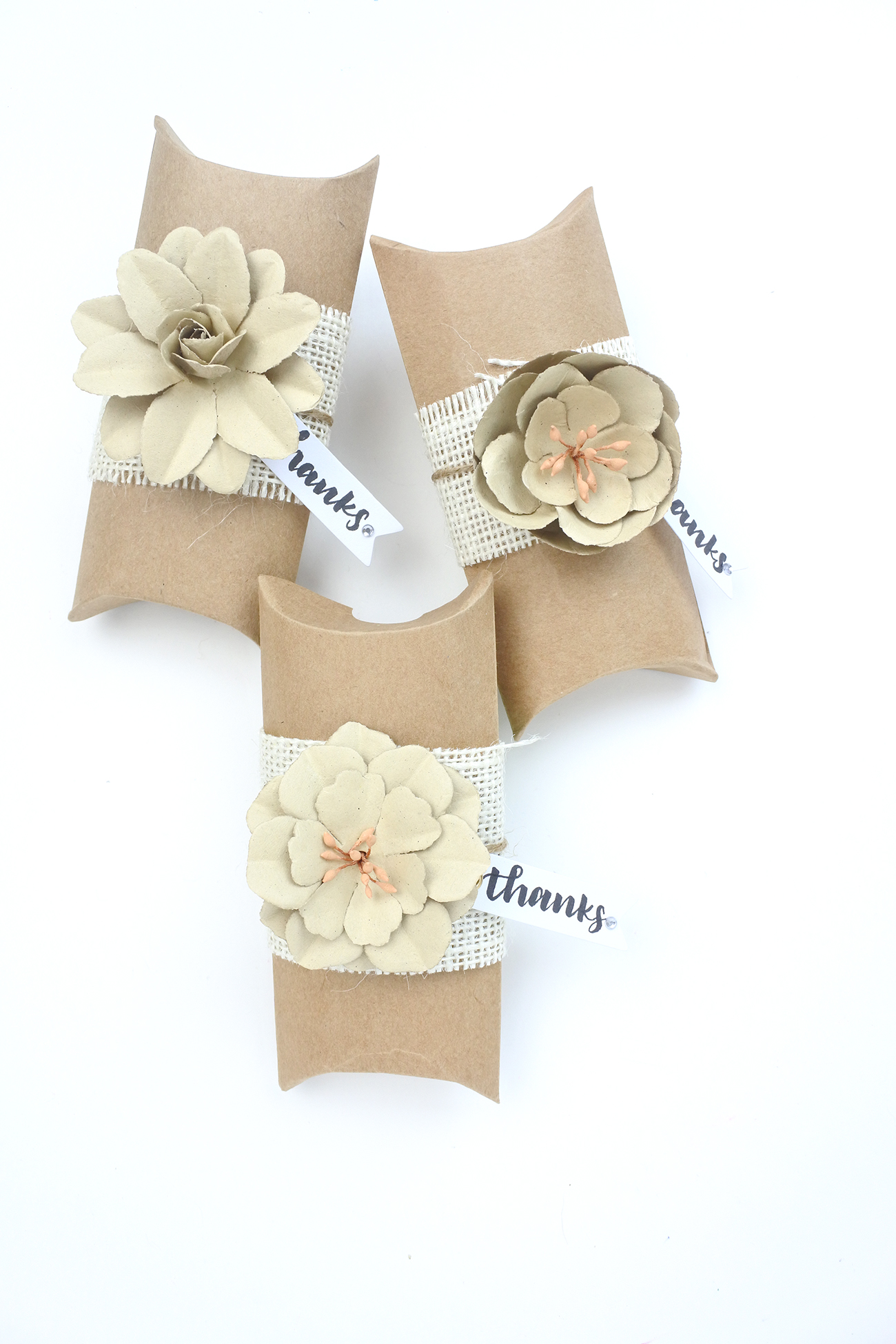 Aren't these party favors the cutest? The greatest part of all, they are customizable. These work with all sorts of colors, themes, and events.