Hi, Jessica from @BrownPaperBunny here to show you how to create an easy geometric task journal month page for July. It's a great way to mark the start of a new month in a pretty way. Here's what you'll need to get started.
Supplies:
I love Michael Roger's Decomposition notebooks because they use 100% recycled post-consumer waste recycled paper and although the paper is nice and thin, Tombow Dual Brush Pens still don't bleed through to the other side, so they're the perfect companions!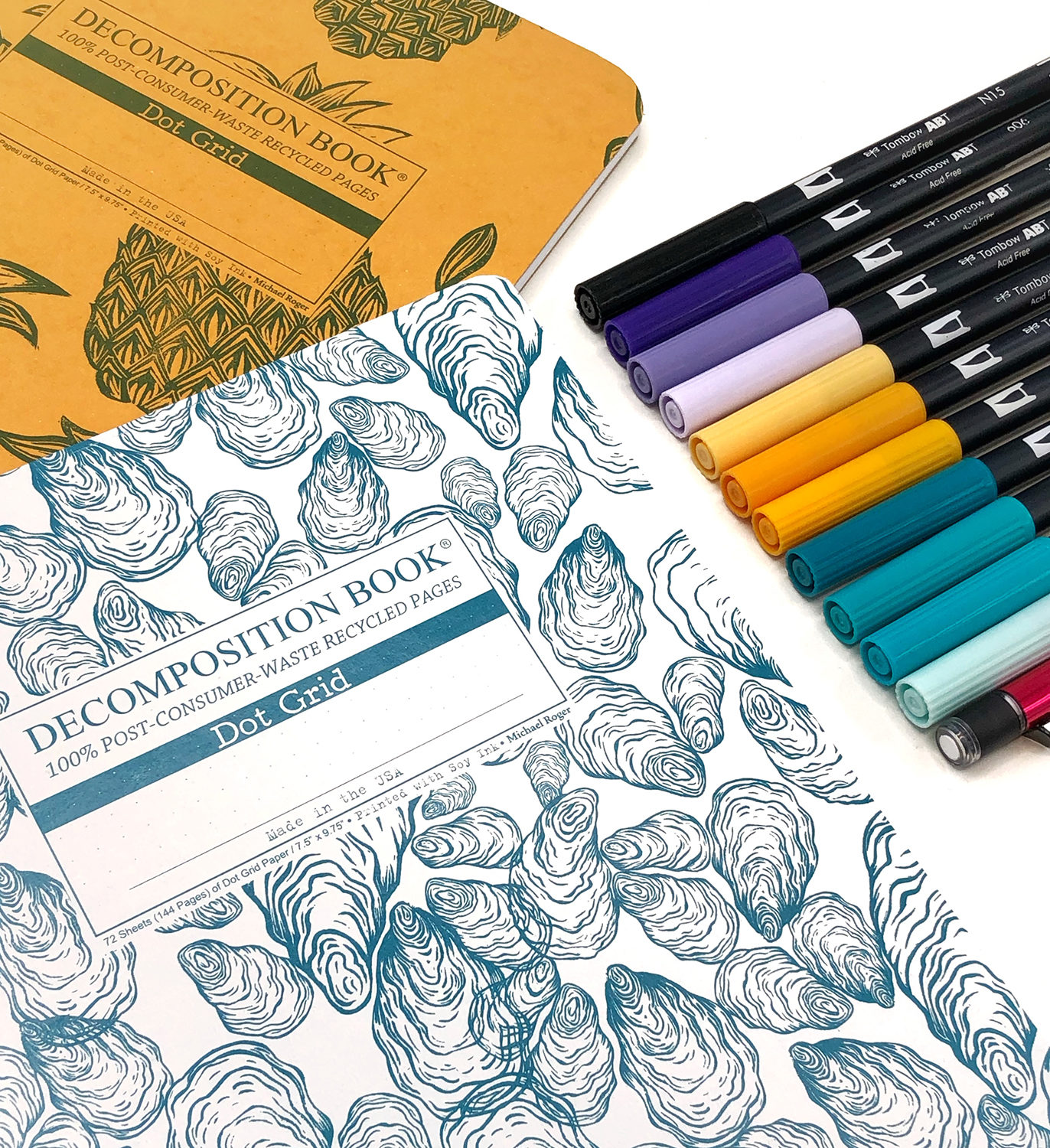 Step 1: Write the Month
Use your MONO Graph Mechanical Pencil to write the month (and year if you'd like) onto the page of your task journal. You can use the dot grid to help you map out where the letters should go.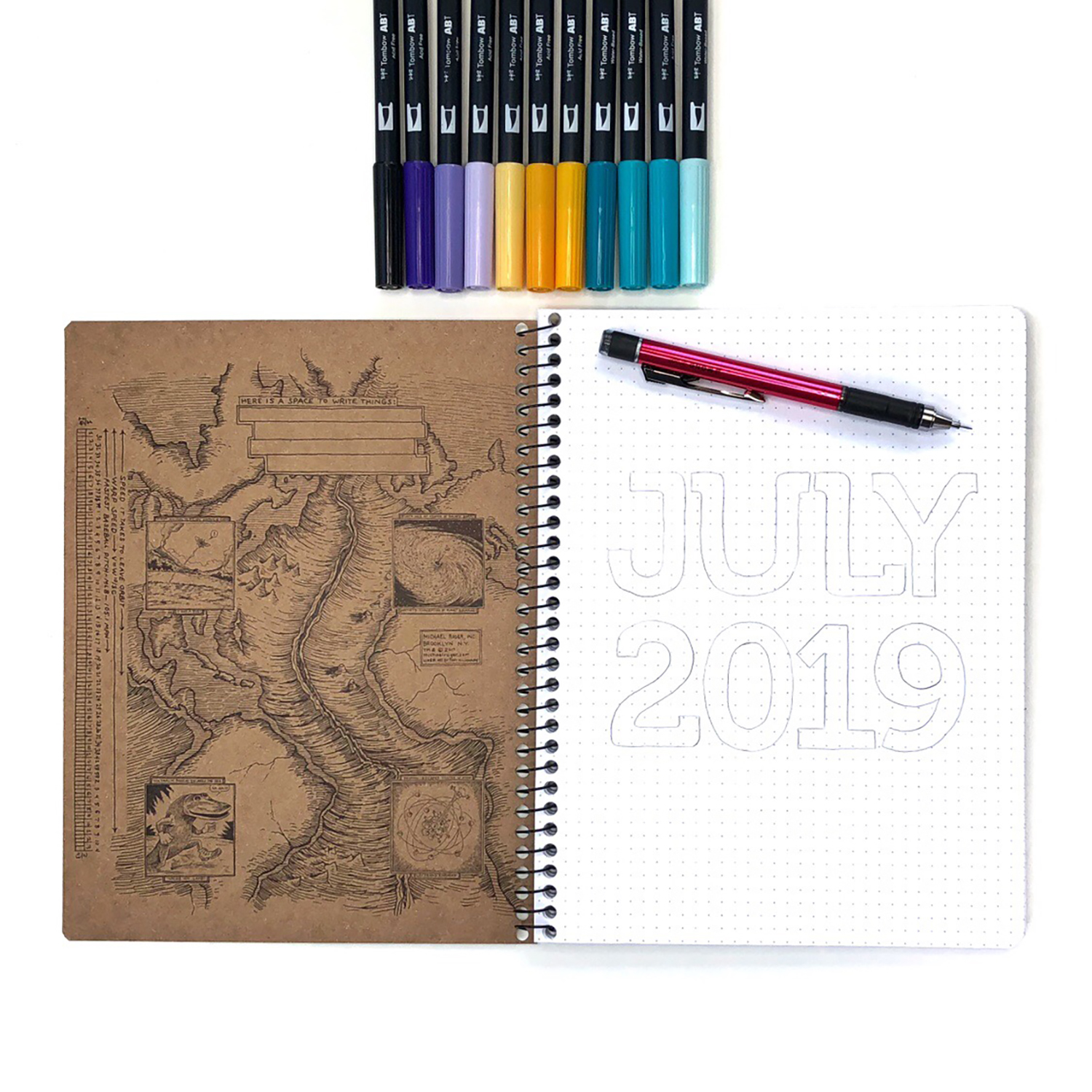 Step 2: Pick a Shape
The great thing about the dot grid pattern is that you can use it to easily draw out little geometric shapes. Try triangles, chevrons, rectangles etc. Geometric task journal pages look great and are super easy to make. In this example, I used the dot grid to create a squished hexagon pattern using purples, yellows, and teals.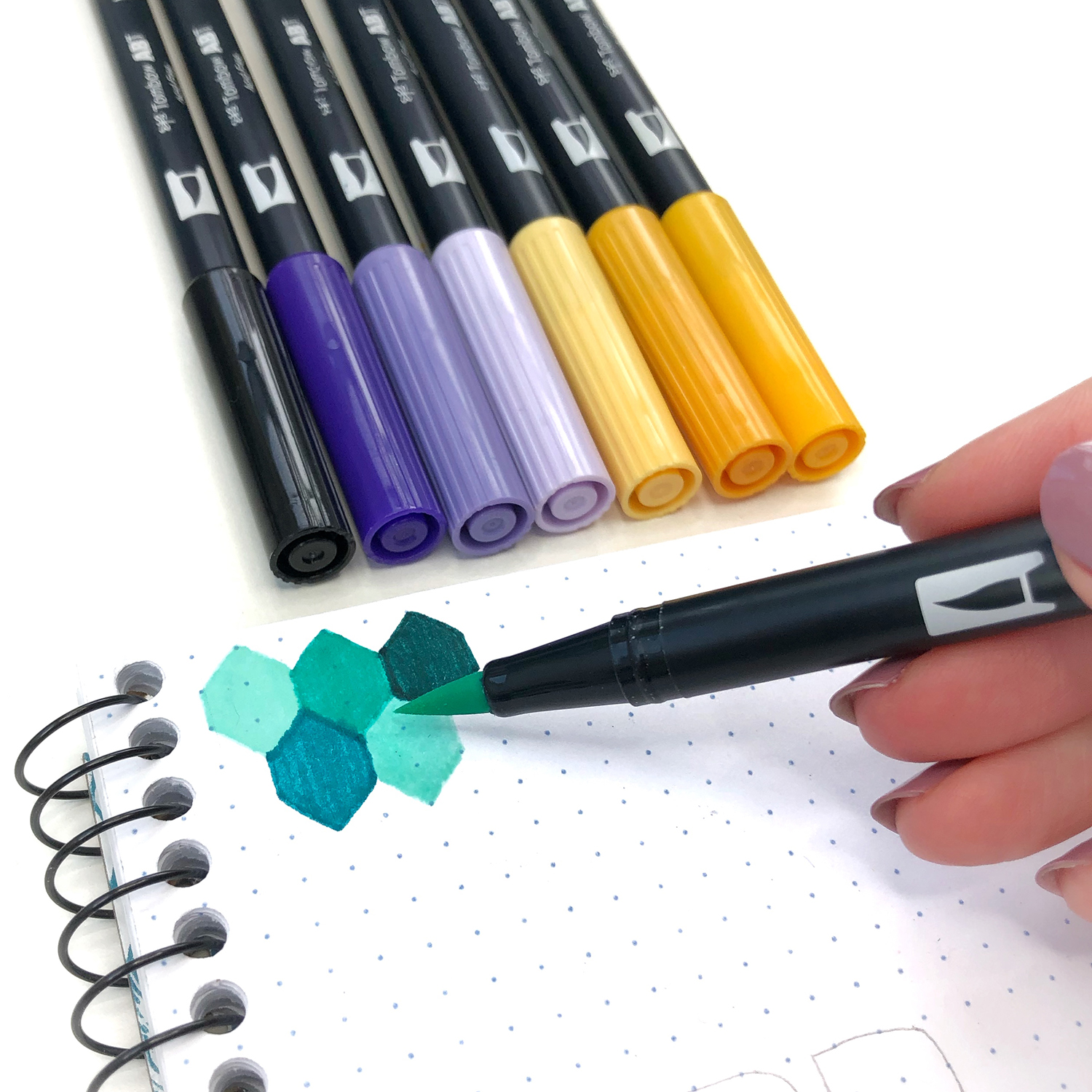 Alternate the different shades for a bit of variety.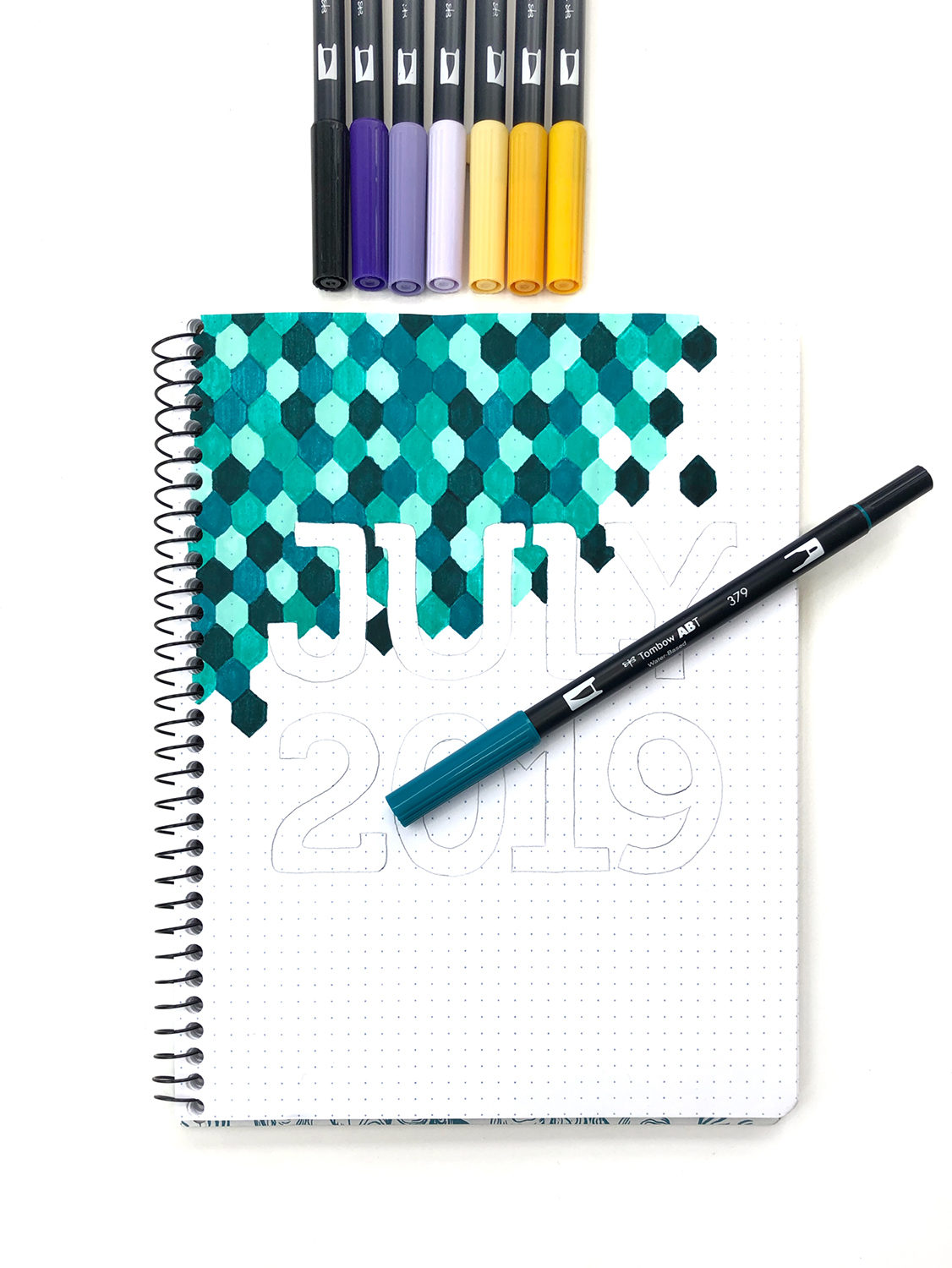 Step 3: Add Additional Colors
Move down the page, adding new colors as you go. Experiment with working from the top down, sideways, or at an angle for a different look.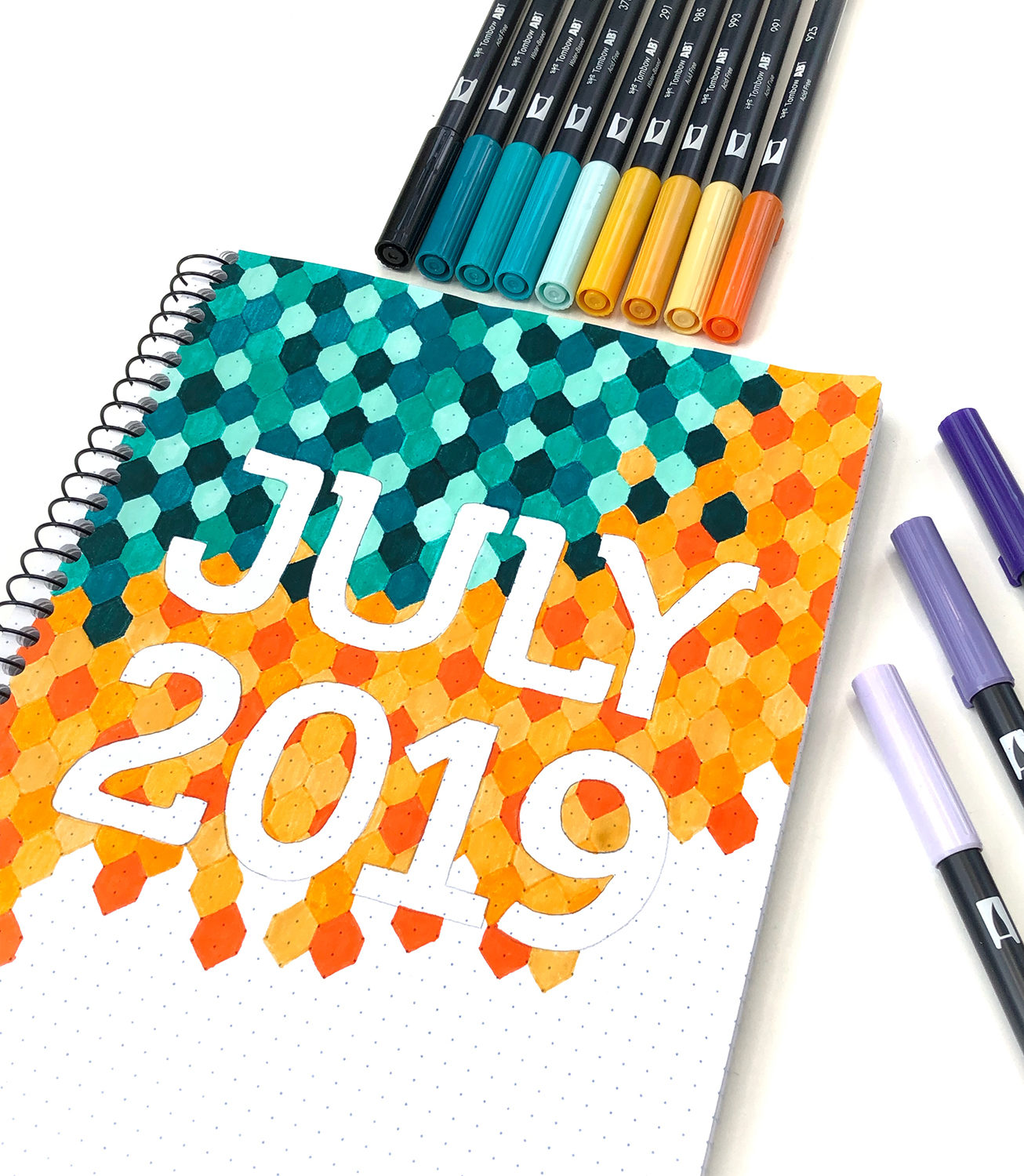 Once you've finished the whole page you can either leave it there or move on to the next, optional, step.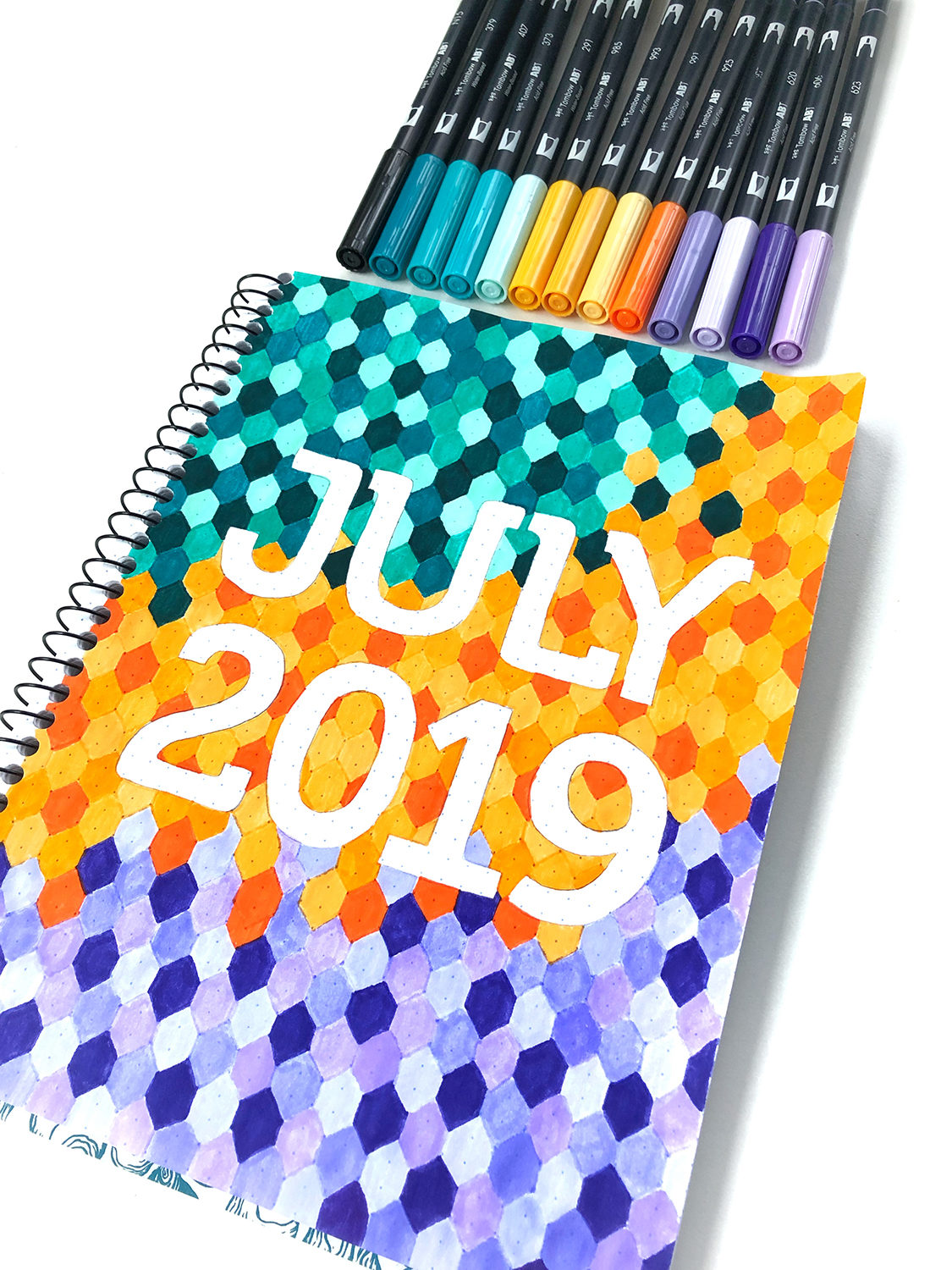 Step 4: Color in the Text (optional)
This step is optional, but if you don't want any paper showing through on the page you can go over your month with Dual Brush Pen as well.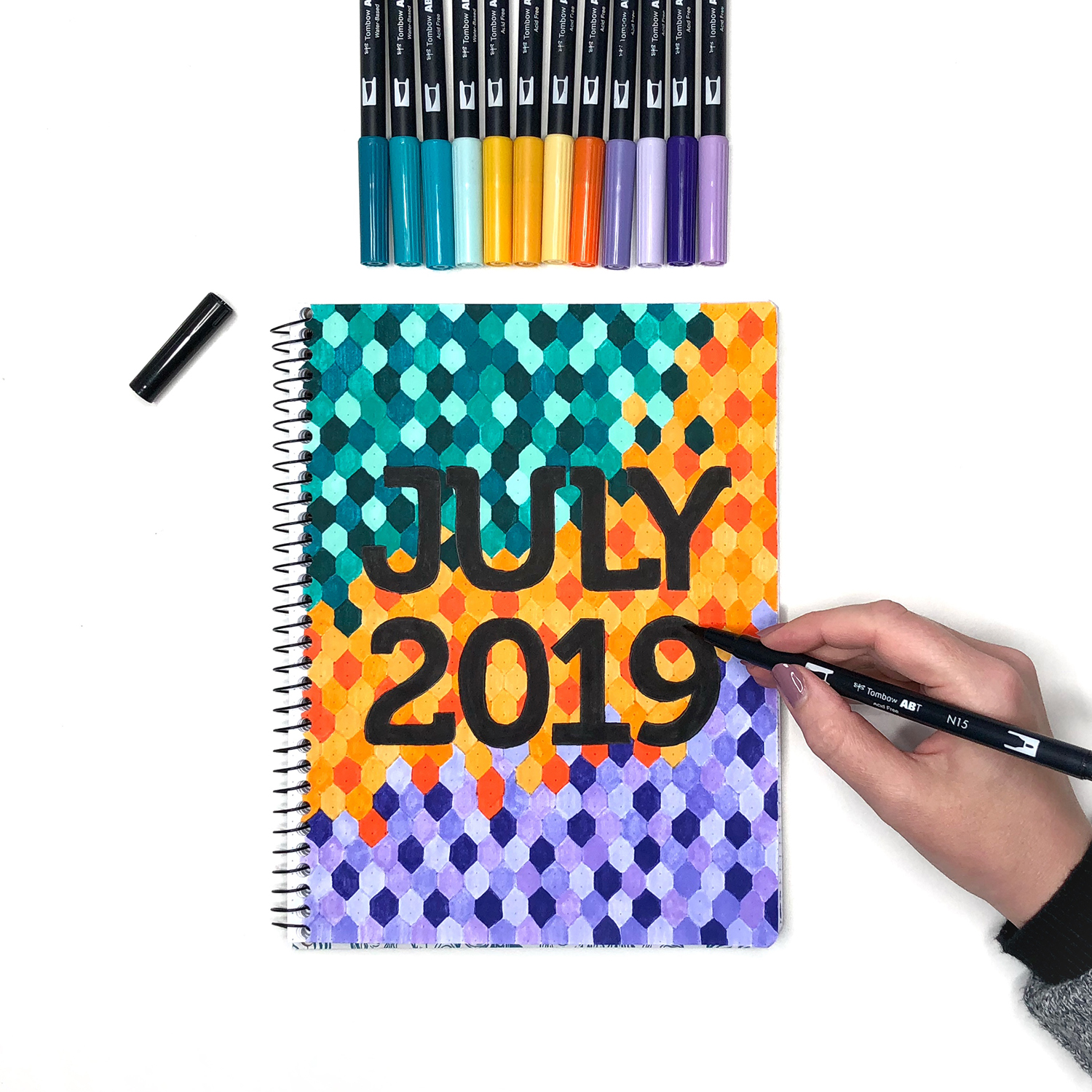 We can't wait to see your geometric task journal month pages, so tag @TombowUSA and @BrownPaperBunny on social media!