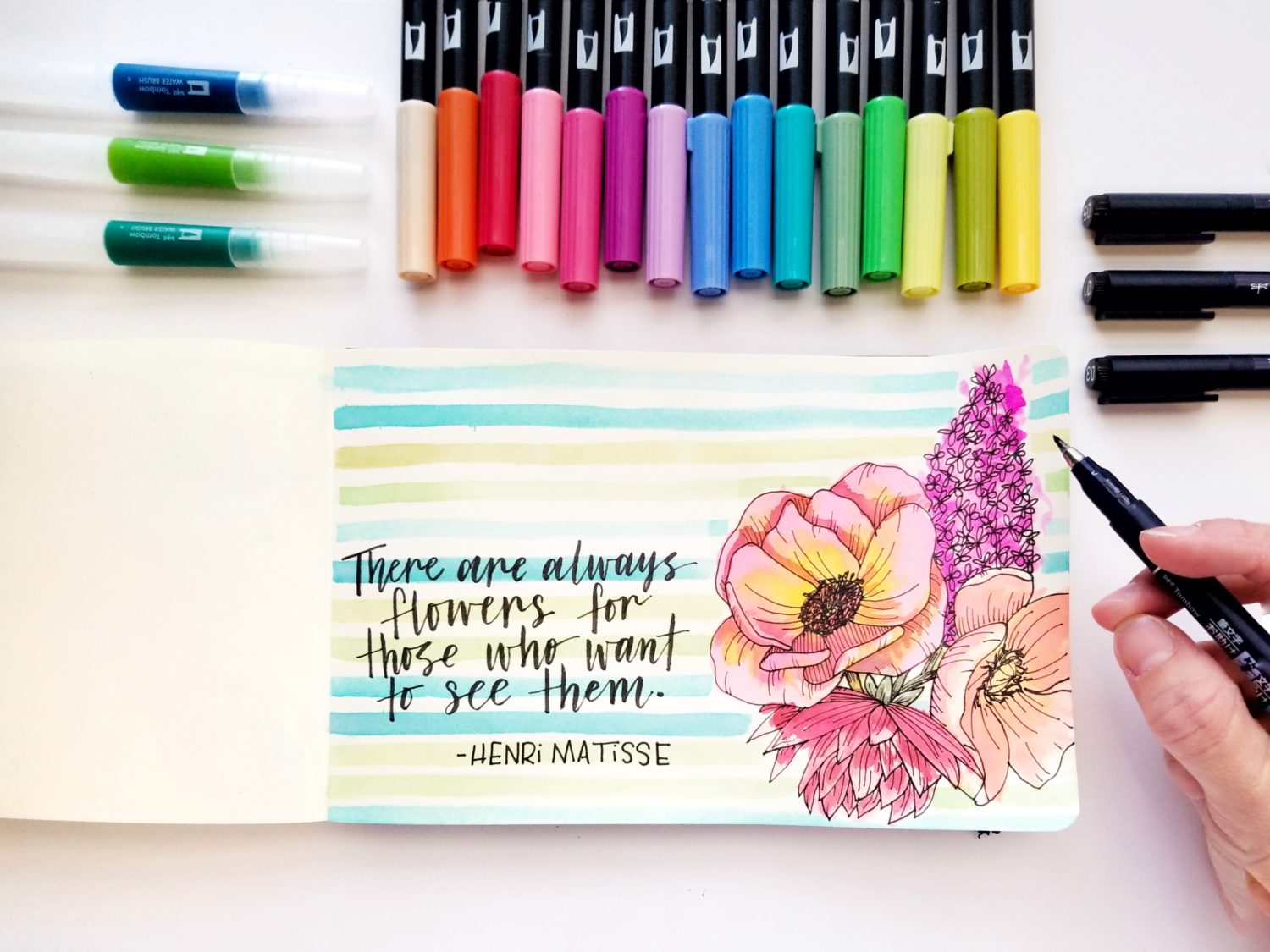 Hi Tombow friends! It's Grace from Grace Anne Studio. My absolute favorite thing about art journaling is that there is NO WRONG WAY to do it! It's a place for you to record all of your ideas and play with techniques without fear or doubt getting in the way. Today I'm giving you the scoop on six essential products to get started art journaling.  Just add inspiration and you're ready to art journal!
Supplies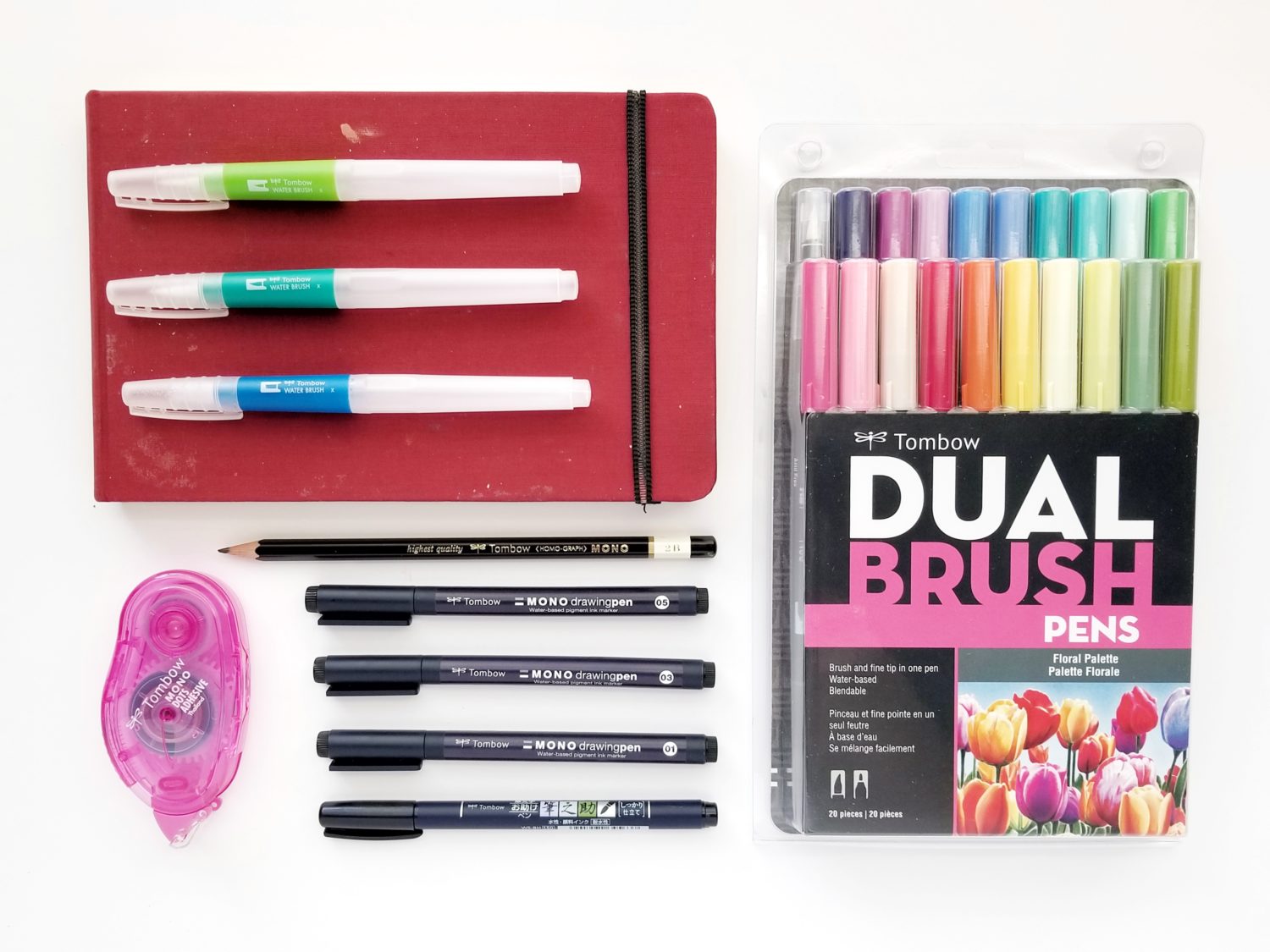 1. Tombow MONO Drawing Pencils
Pencils may be a humble tool, but they are SO Versatile! They can be used for anything from lightly sketching fine details to shading a pencil masterpiece. The MONO Drawing Pencil Set has a wonderful range for any kind of drawing you may do. Check out my post 3 Ways to Master Pencil Calligraphy for an in-depth look at them.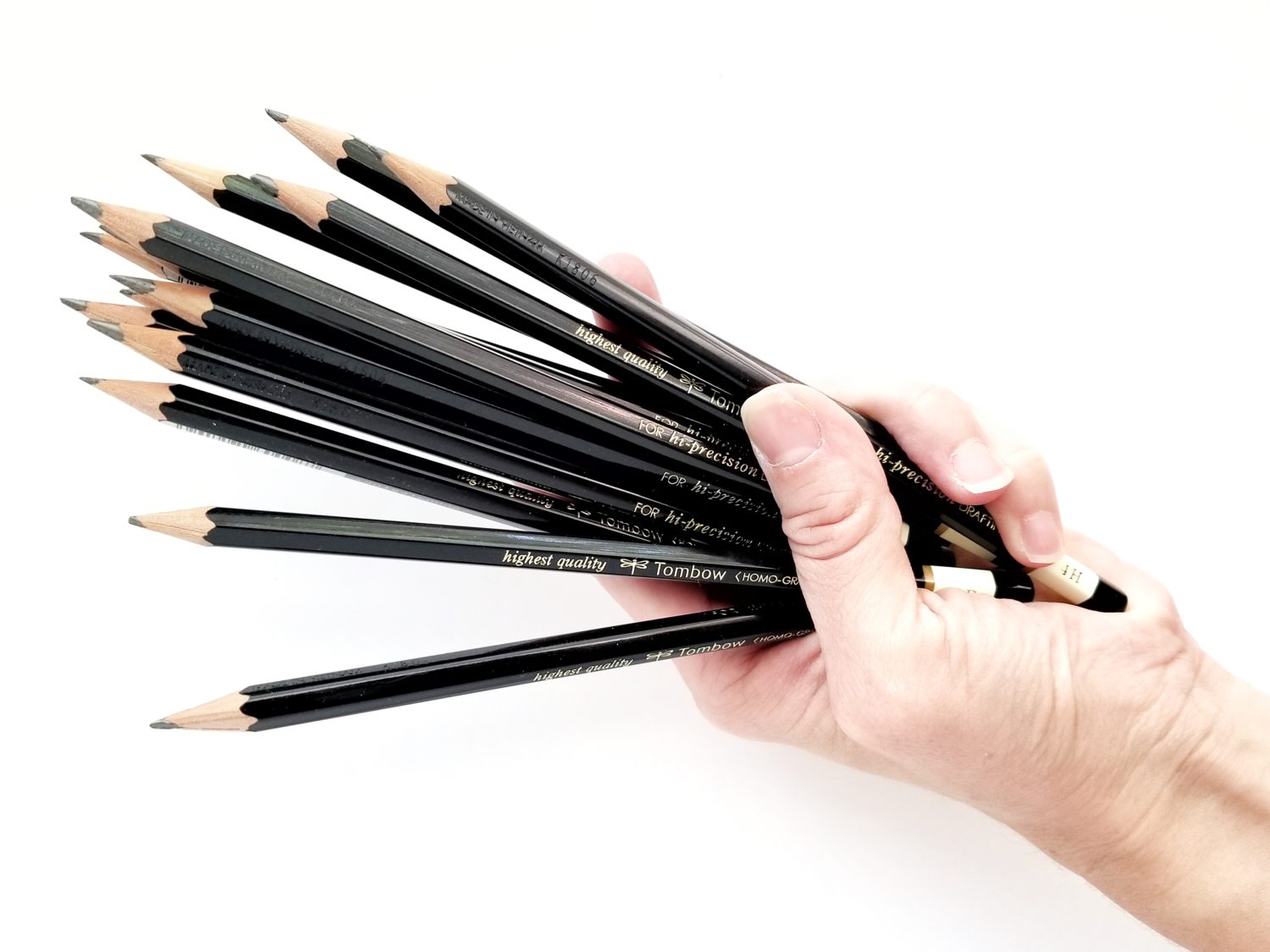 2. Tombow MONO Drawing Pens
When you're ready to ink your drawing, your essential drawing pen set is ready to go! This set comes with three line widths for all of your technical drawing needs. The nib can take a lot of pressure and the ink dries almost instantly! A major win if you tend to smudge your drawings. Plus, they work well with drawing, marker, watercolor, and other mixed media paper; so you're options for an art journal are endless!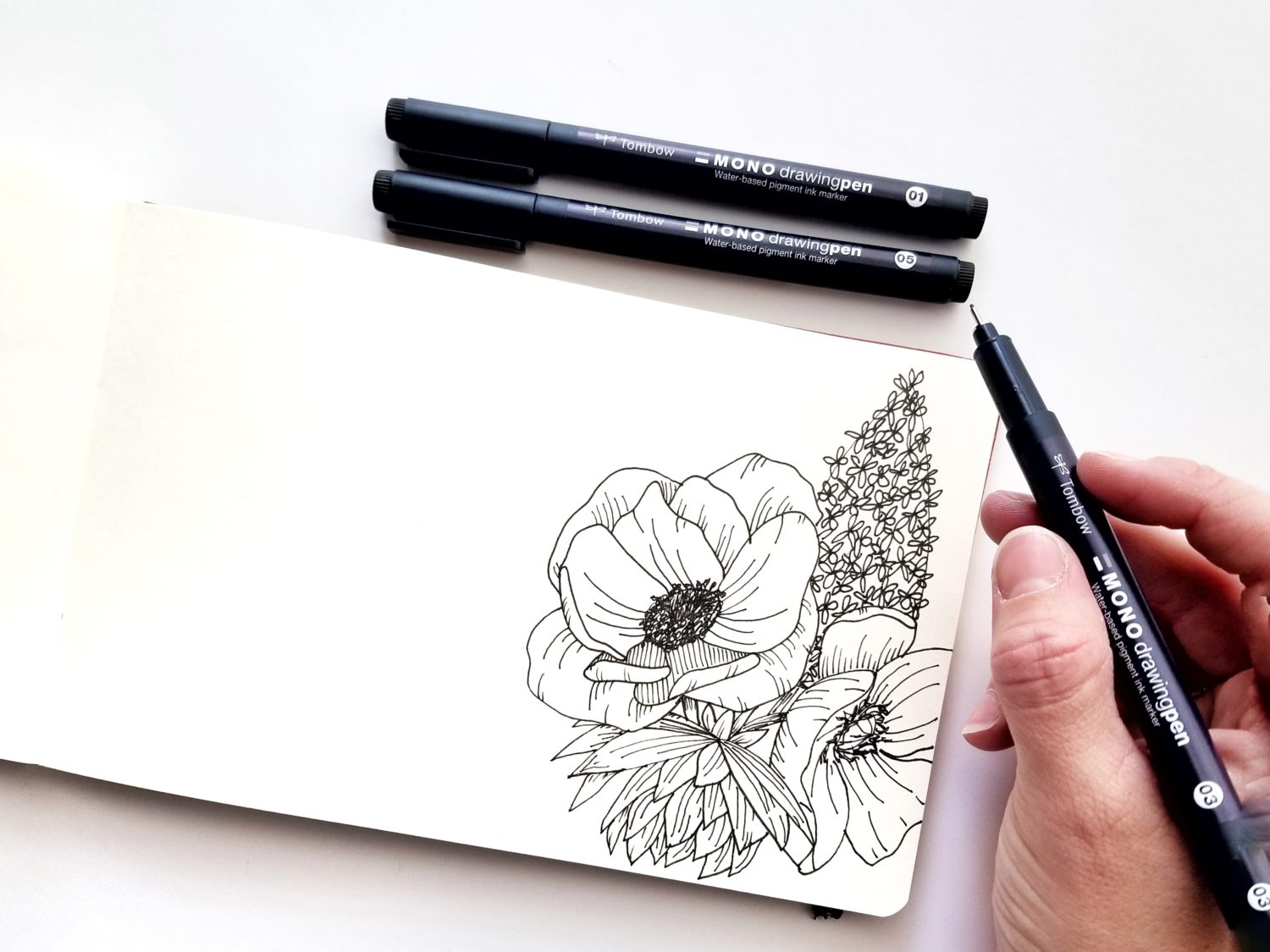 3. Tombow Water Brush Set
Another essential set for getting started art journaling is the new Water Brush Set. It comes with a small round brush, a medium round brush, and a flat brush. The water brushes are perfect if you plan on using your art journal on-the-go. Fill the barrel with water and gently squeeze to wet the bristles and paint easily! I love using the round brushes for creating watercolor illustrations, and the flat brush is great for patterns or even sans serif lettering!


4. Tombow Dual Brush Pens
Can you have an essentials art product list without Dual Brush Pens? Not in my opinion! Dual Brush Pens are SO fun for lettering, but they're great for so much more than that. Here I used them as watercolors to create an art journal entry. They're also great just as coloring markers, for gorgeous blending, or using the fine tip side to add details. Best of all, there are 108 colors to choose from!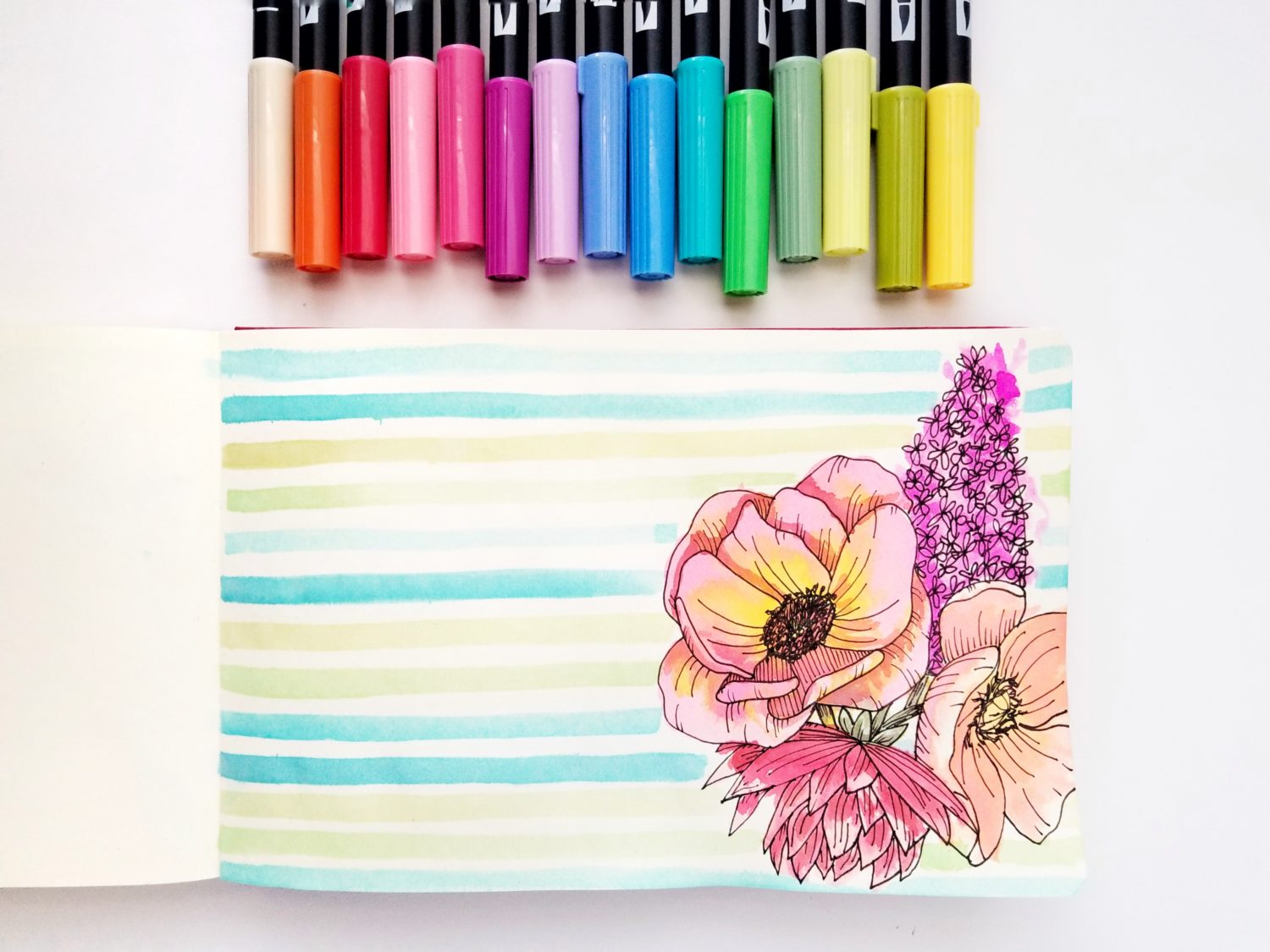 5. Tombow Fudenosuke Brush Pen Hard Tip
I like to think of this pen as "the little pen that could." It's used for brush calligraphy and drawing! The flexible tip produces thin and medium strokes that are great for any and all art. If you can only take one pen with you while you're out drawing, take this one!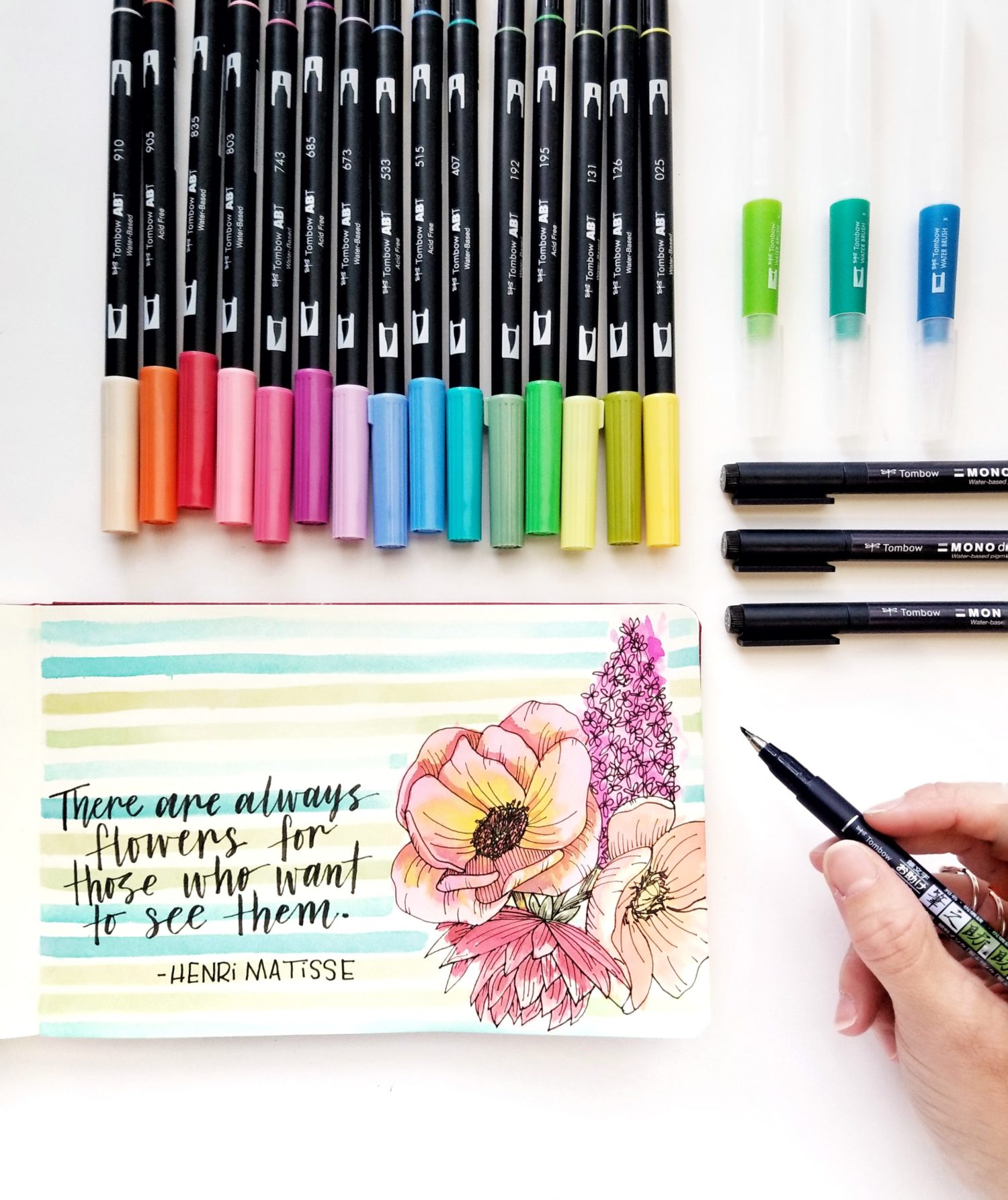 6. Tombow MONO Adhesive Dots
To take your art journaling to the next level, add adhesives in the mix! Tombow MONO Adhesive Dots are my favorite for this! It's initially re-positional, but it sets to a permanent bond. I tend to be really indecisive when I am gluing anything into my art journals, so the initially re-positional bond is everything! Plus, it's acid free, refillable, and travel friendly! All things I look for when I'm choosing a product for my art journal.
Thanks for following along with my six essential products to get started art journaling! If you use these products to get started in your art journal, be sure to tag @graceannestudio and @ tombowusa so we can cheer you on! For more art journaling inspiration, check out Jessica post How to Start an Art Journal or Katie's DIY Mixed Media Art Journal Background.
Happy creating!
Grace