Hello friends, Adrienne from @studio80design here to share a tutorial on how to create a fall bucket list page in your bullet journal! I love planning activities in the fall for my family and I to do together. This page will come in handy to keep track of all the fun things we do!
Materials you'll need: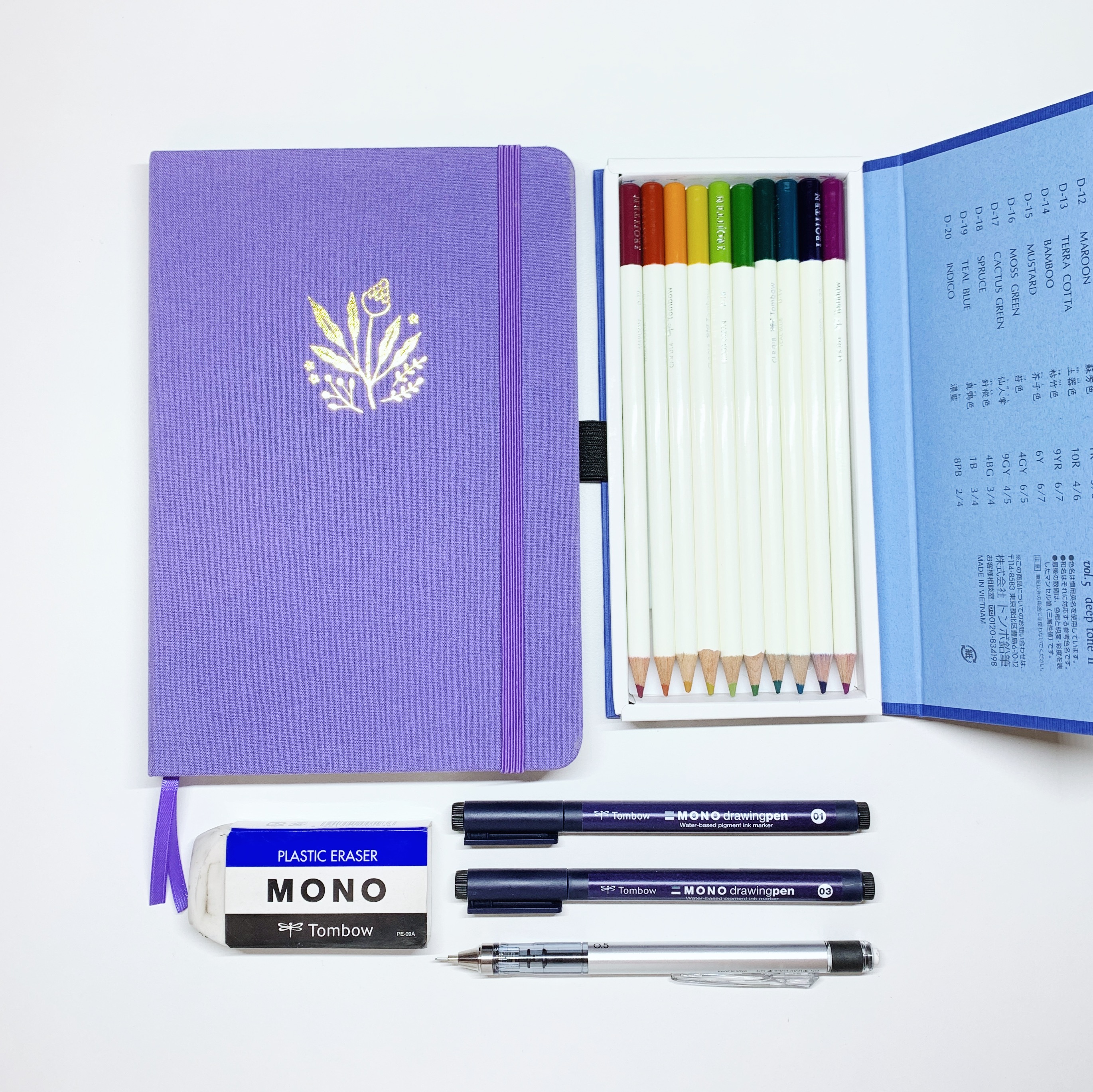 Step 1
The first step is to draw a rectangle with the MONO Graph Mechanical Pencil for a border on the page. Then, lightly sketch in a variety of leaves around the page.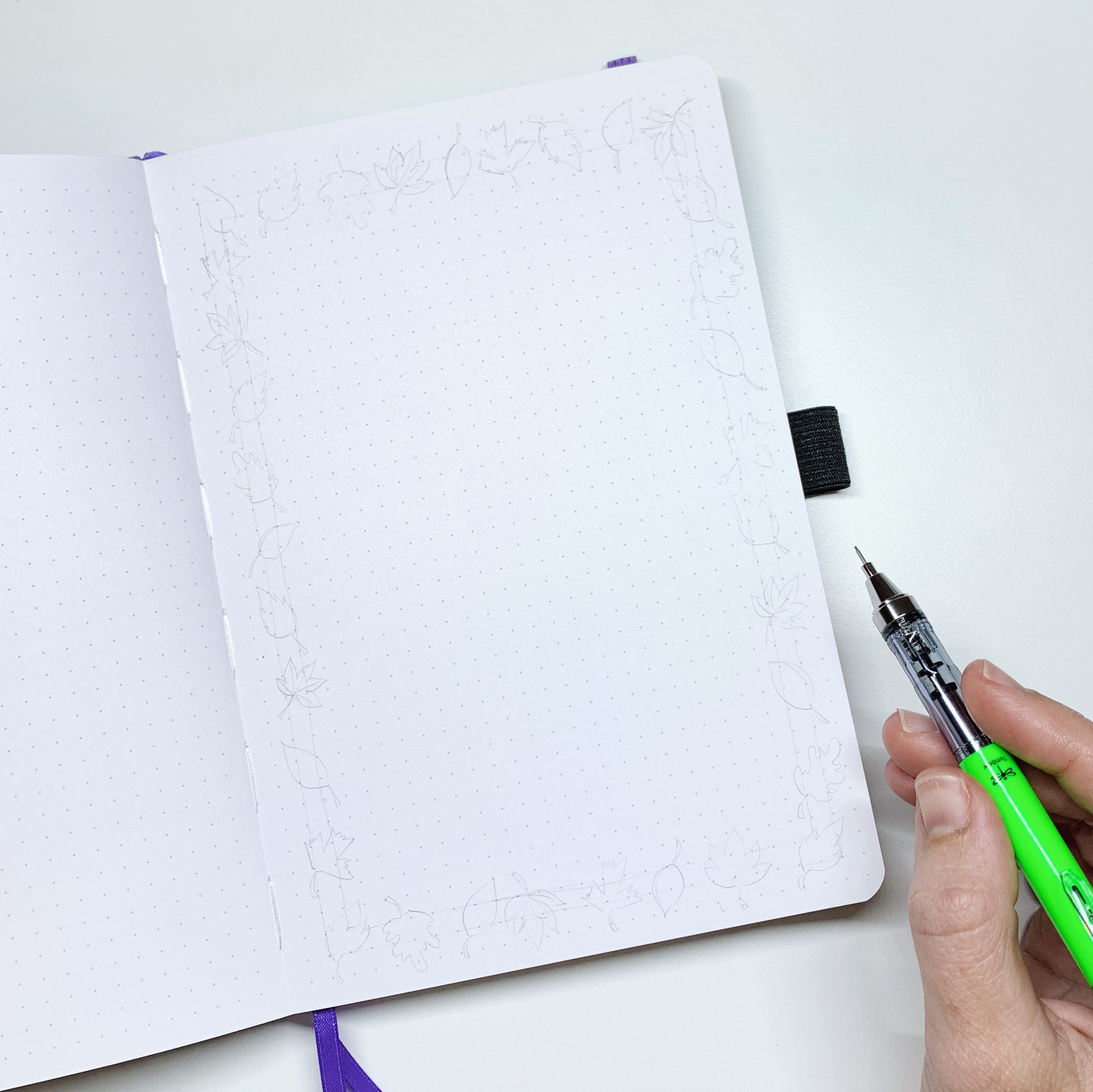 Step 2
Next, draw in your leaves with the MONO Drawing Pen 01. Then, draw in the border with the MONO Drawing Pen 03. These pens are my favorite to use in my bullet journal because they are great for illustrations and their different widths give great variation! Erase any extra pencil marks with the MONO Eraser.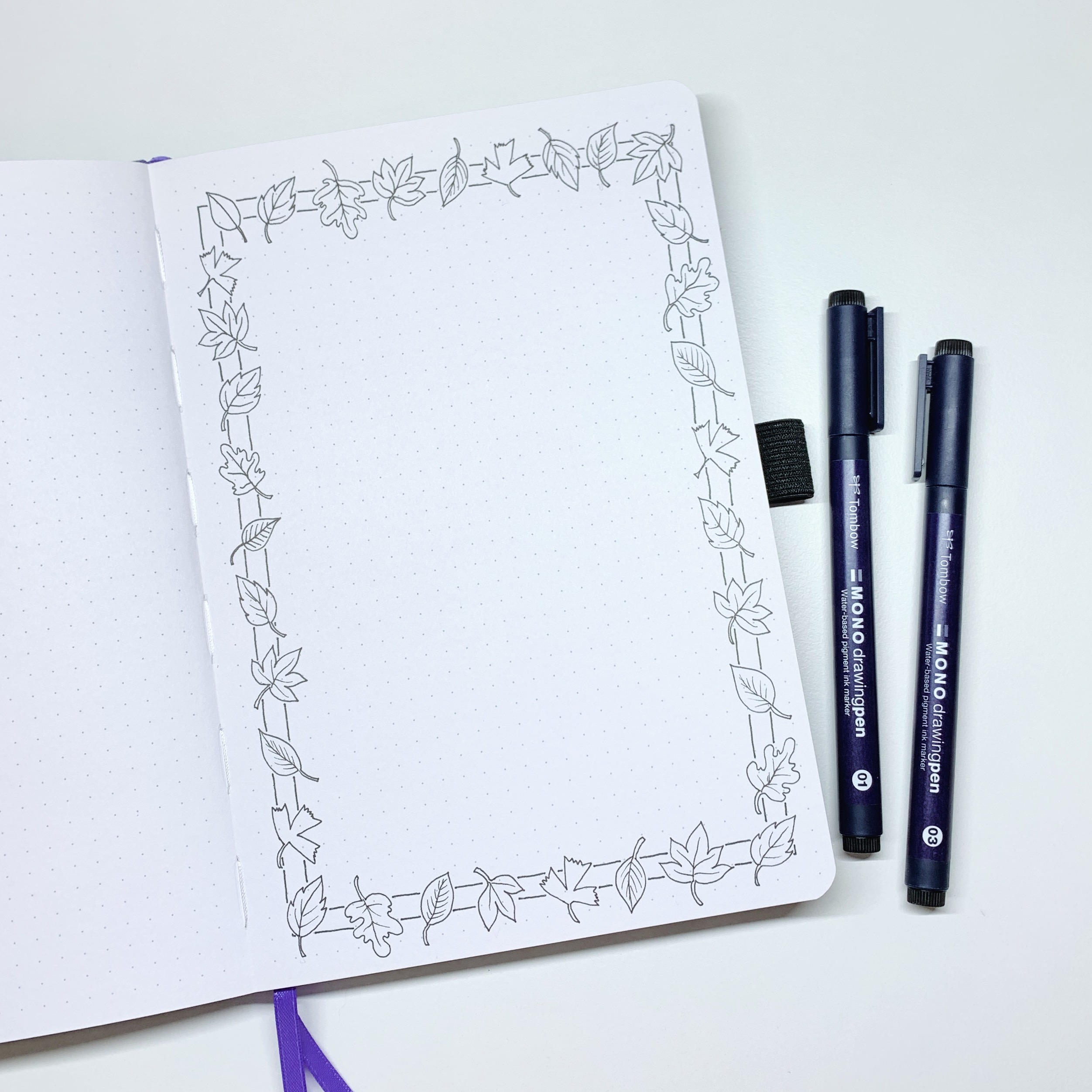 Step 3
Use the MONO Drawing Pen 01 to write "Fall Bucket List" at the top of the page. Then, draw apples that will be used for the bullet points for the bucket list!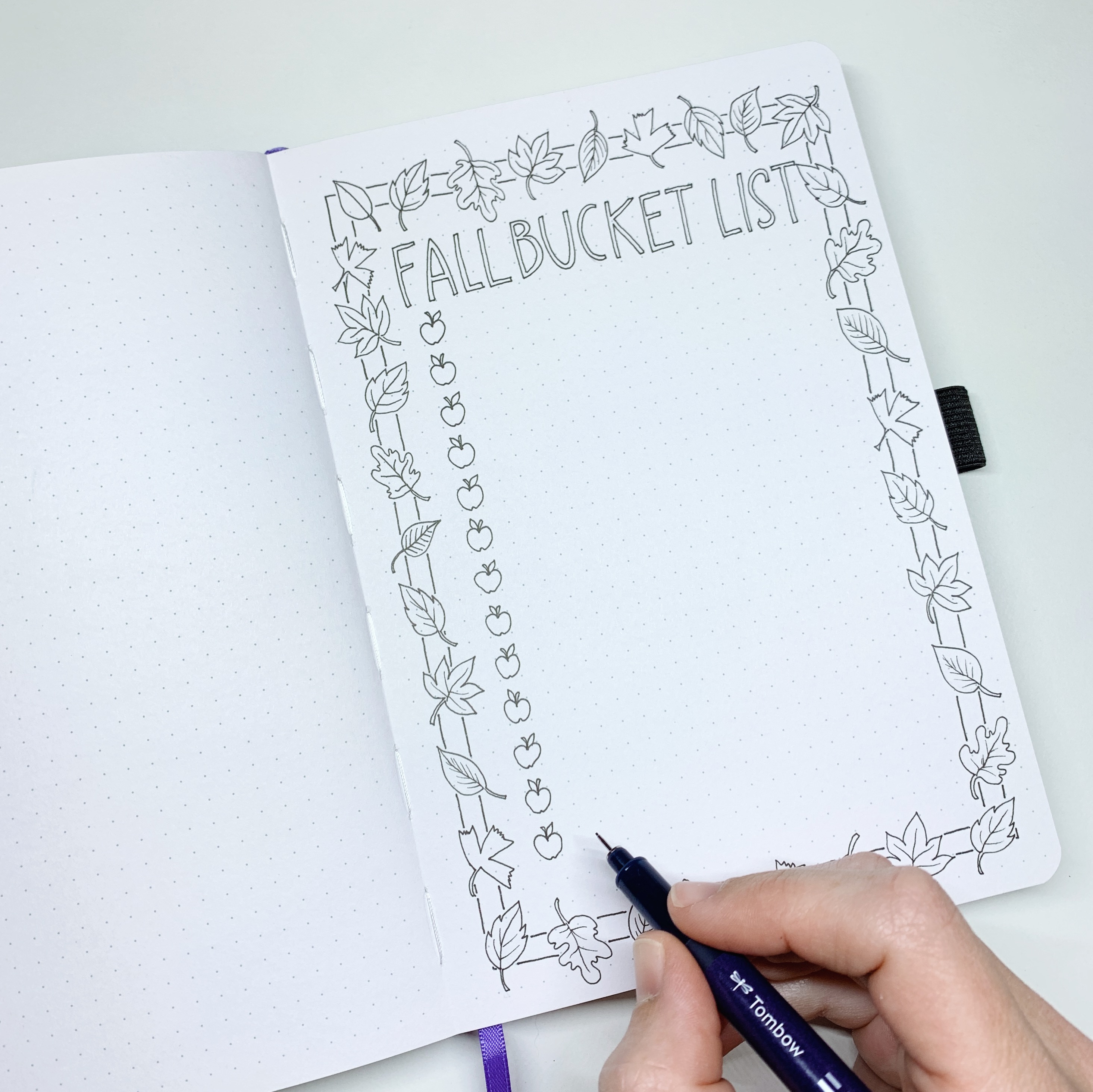 Step 4
Now, it's time to color everything in! The Tombow Irojiten Colored Pencils Dictionary, Vol. 5 Deep Tones II is the perfect fall palette! Color in the leaves and the title, varying the colors from the palette.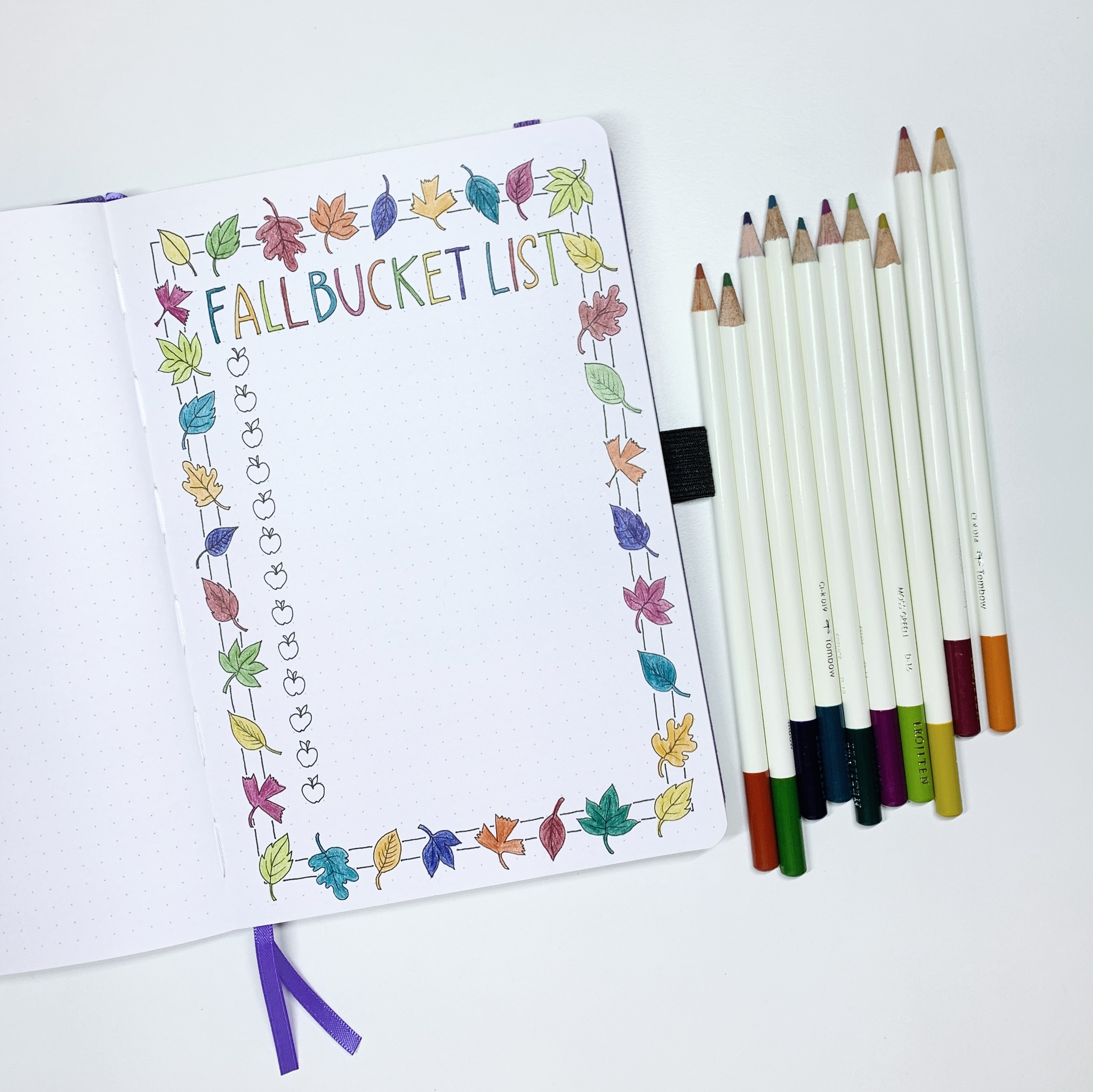 Step 5
The last step is to write in all the fall activities on the page with the MONO Drawing Pen 01! When you complete an activity you can either check it off or color in the apple to mark it as completed!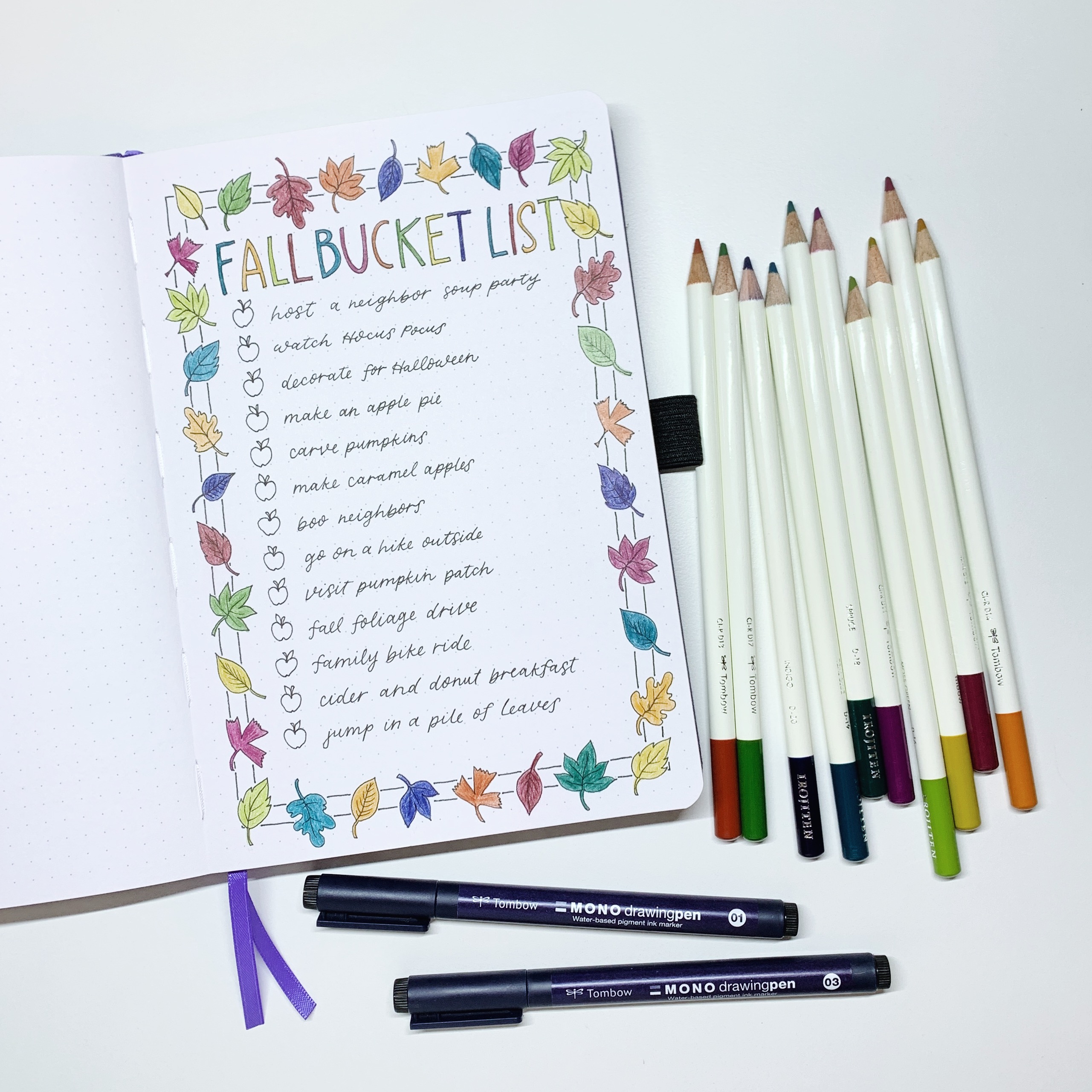 Thank you for visiting today! I hope you found this tutorial helpful. For more inspiration like this, make sure to follow me @studio80design!
For more fall projects, check out these blog posts: