Hi, Jessica from BrownPaperBunny here to show you how to create a color swatch ring for your new ABT PRO Alcohol-Based Markers. Creating color swatches is the first thing I do whenever I get new products. I like to get to know the colors and see how they look together. I find it helps to see what each one looks like on paper. It also gives you an easy way to mix and match and decide which colors to use for your next project. Here's what you'll need to get started.
Supplies:
Mixed media paper
Scissors or circle punch
Hole punch
Book ring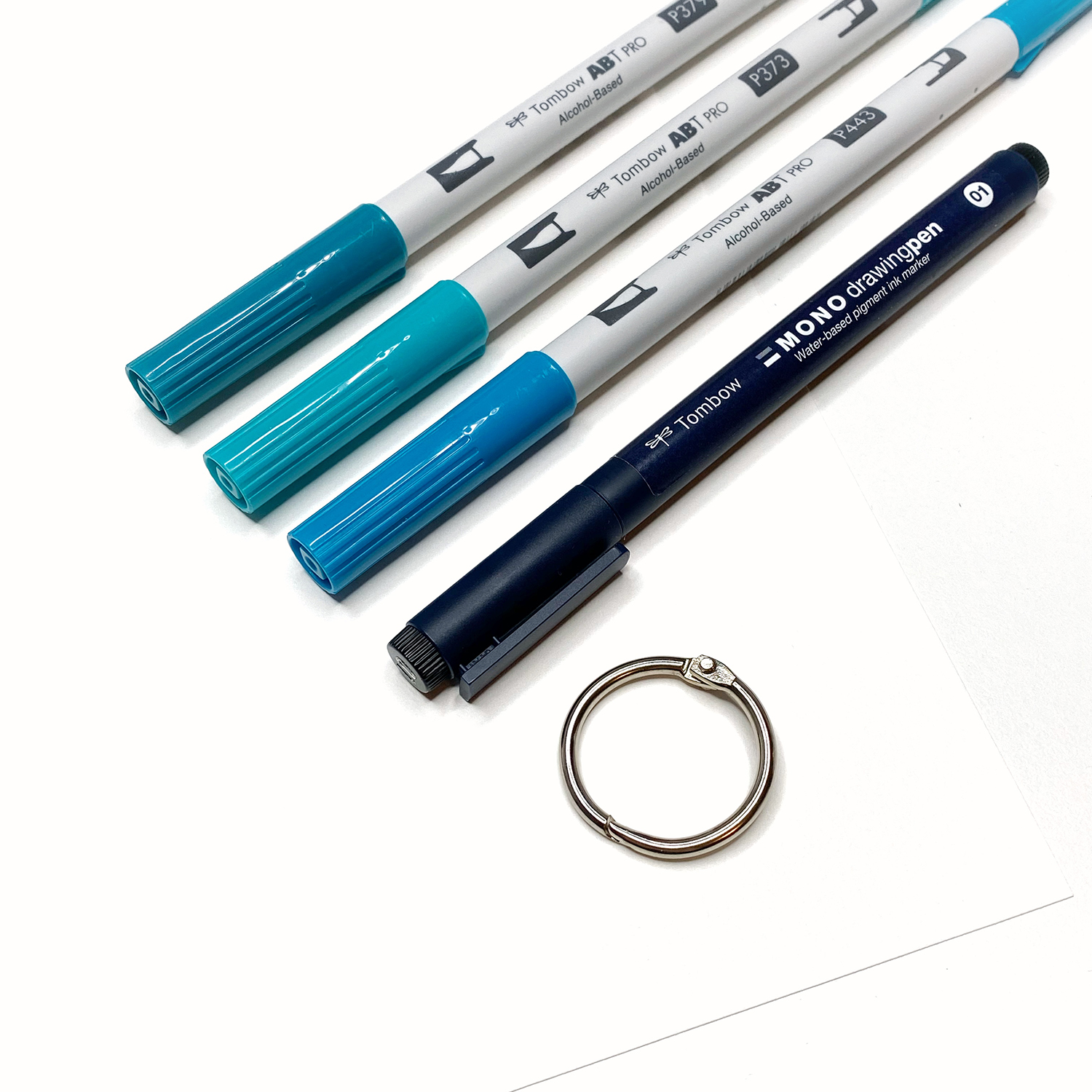 Step 1: Create Your Swatch Cards
You can cut little squares, rectangles, or circles for your swatch cards. Aim for about an inch and a half wide. If you don't have a circle punch, I recommend sticking to squares or rectangles just because they are easier to cut out. Once you have all your cards cut out, punch a hole in the top of each one.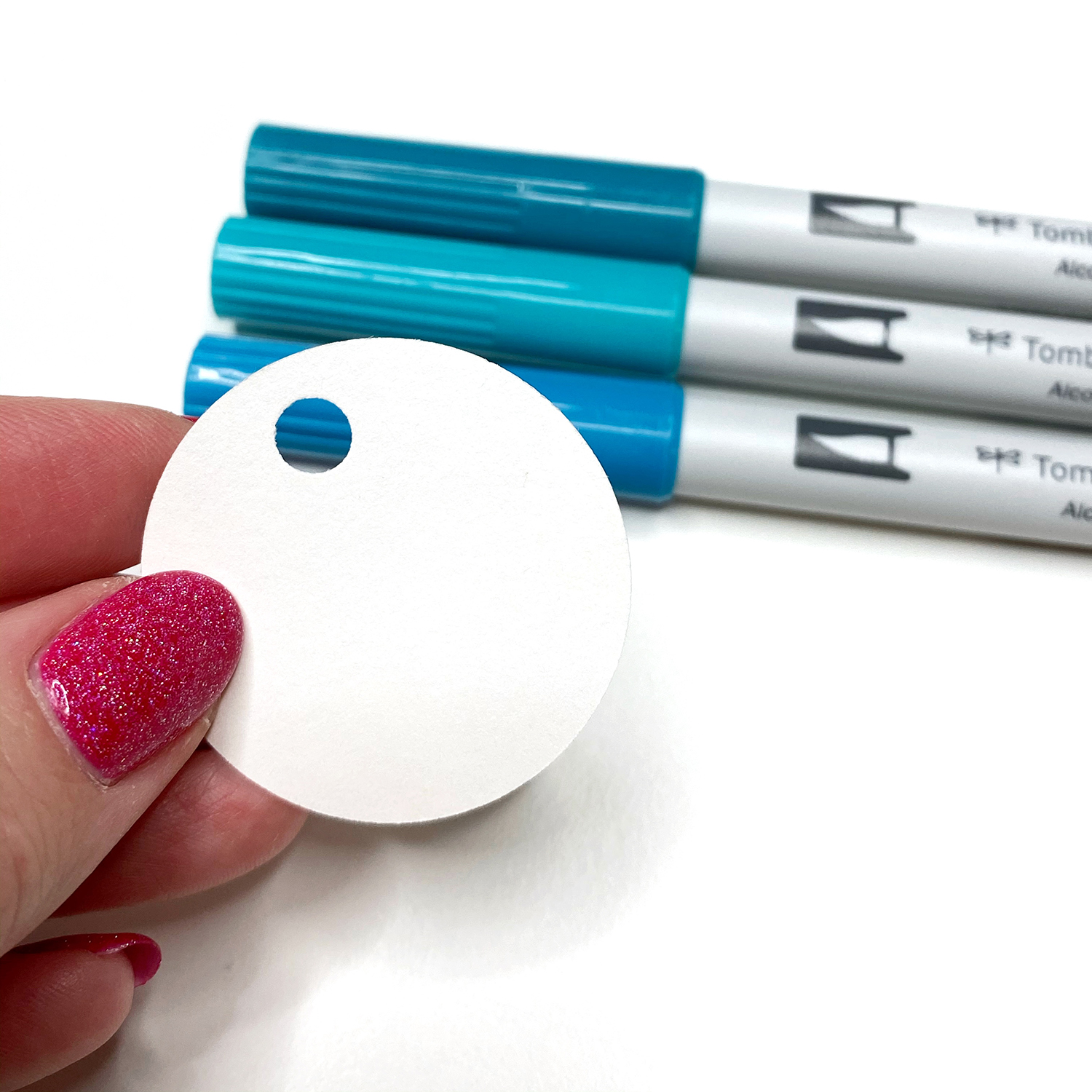 Step 2: Layer the Ink
In order to have a reference of what each color looks like at its lightest and darkest, I recommend drawing one layer of ink and then going back to do a second layer roughly a third of the way down the card and a third layer towards the bottom. This helps you get a gradient from light to dark.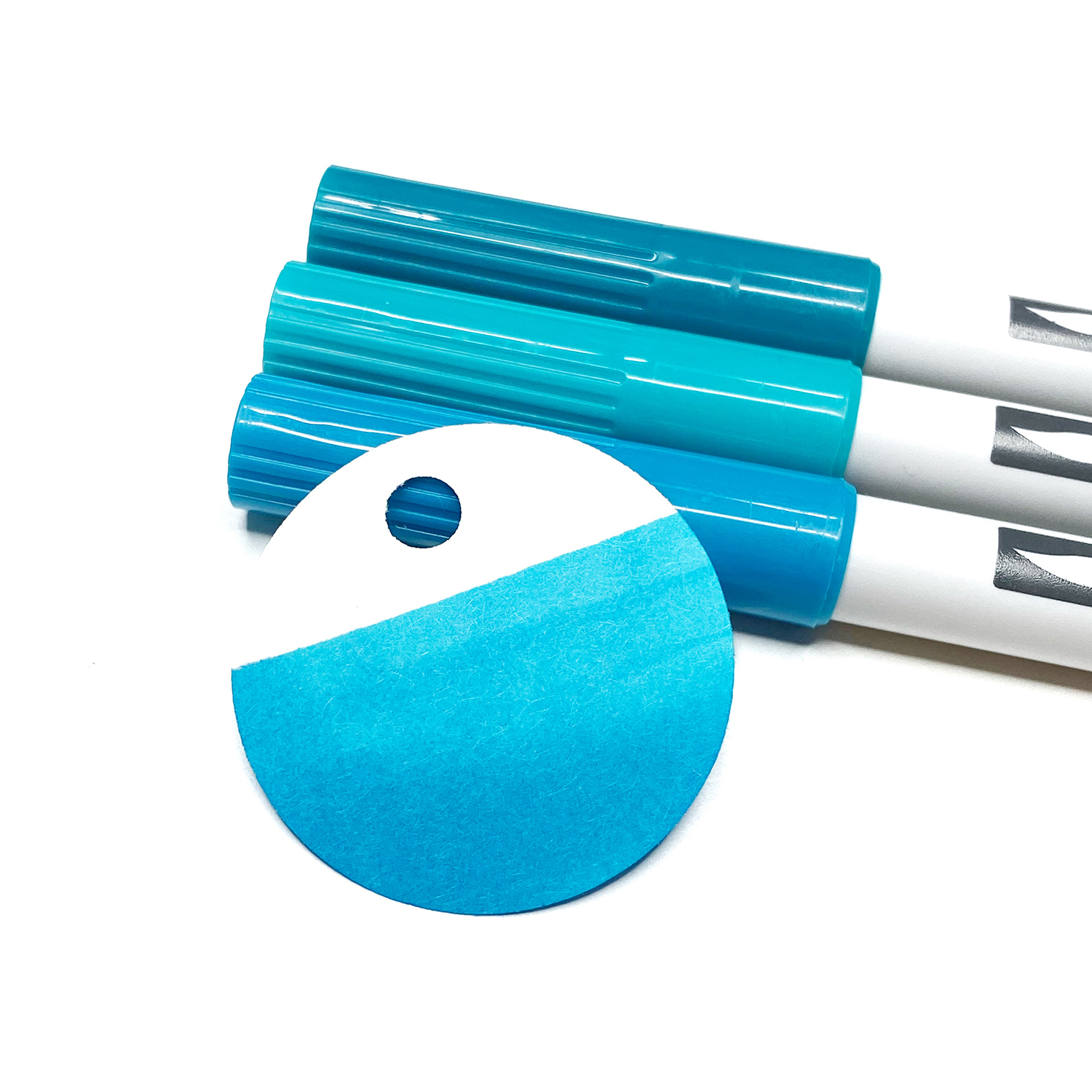 Step 3: Label Each Color Swatch
Make sure to write the name or number of the color on each swatch, so you'll be able to match it to a marker easily.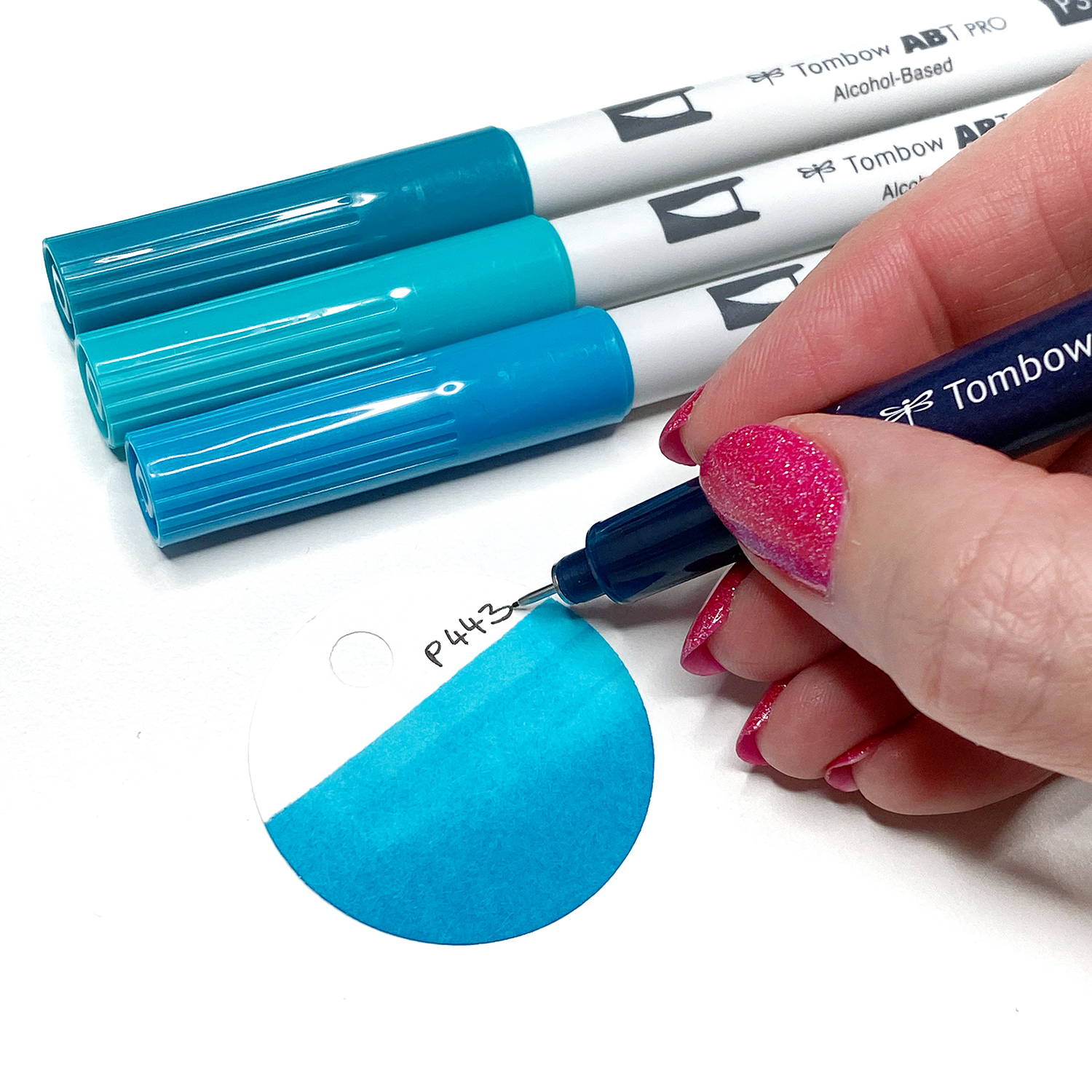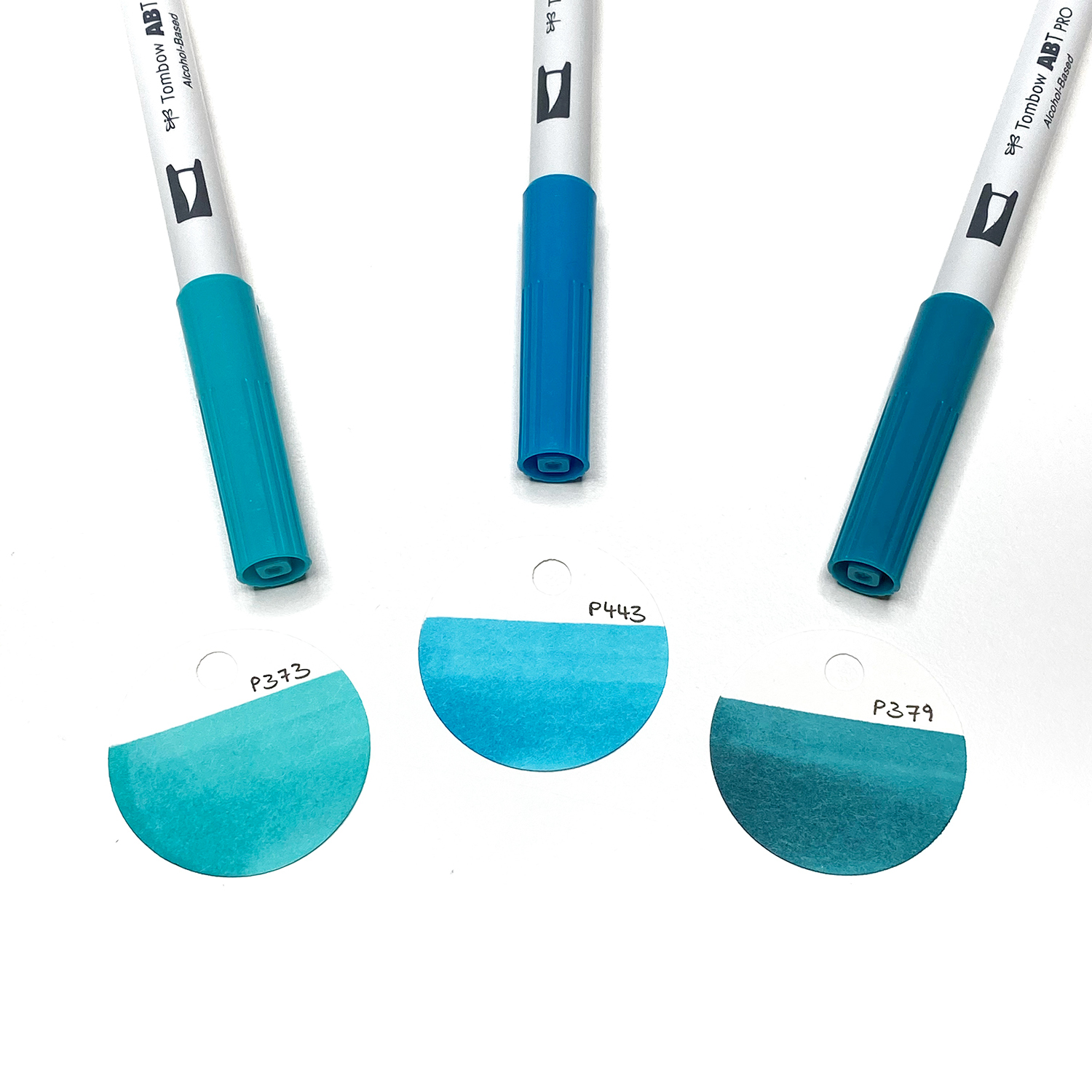 Step 4: Add to the Ring
Once all of your swatches are labeled and dry, it's time to add them onto the book ring. You can add them in any order that makes sense to you. I grouped colors together from light to dark but you might like to add all warm colors together, cool colors, etc.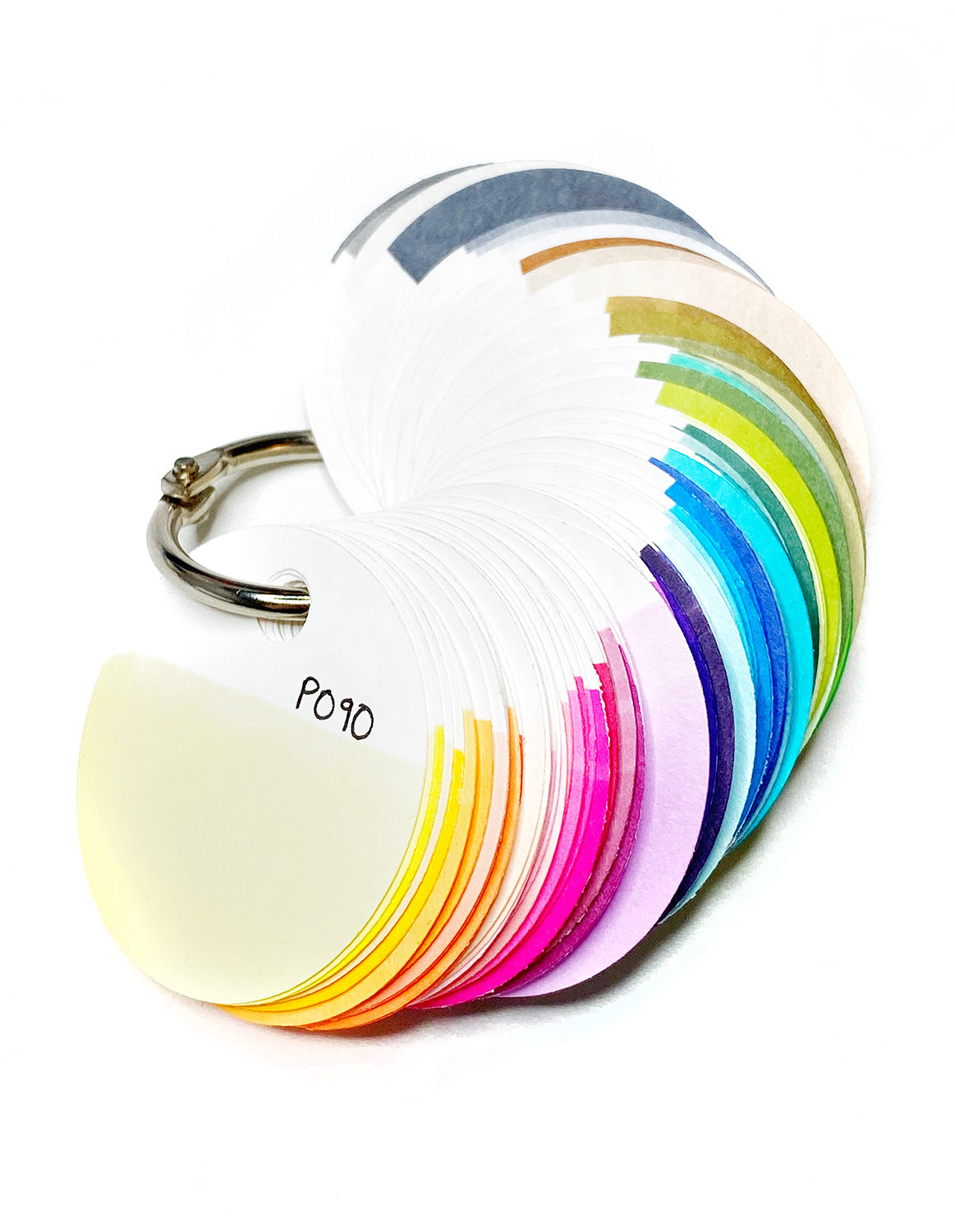 Step 5: Pick Colors From the Color Swatch Ring
Now that you have a handy color swatch ring, you can see how colors would look in a project. I recommend choosing a few, taking them off the ring and seeing how they look next to each other. Try some colors you don't use very often, experiment, and really get to know your colors and what combinations work well.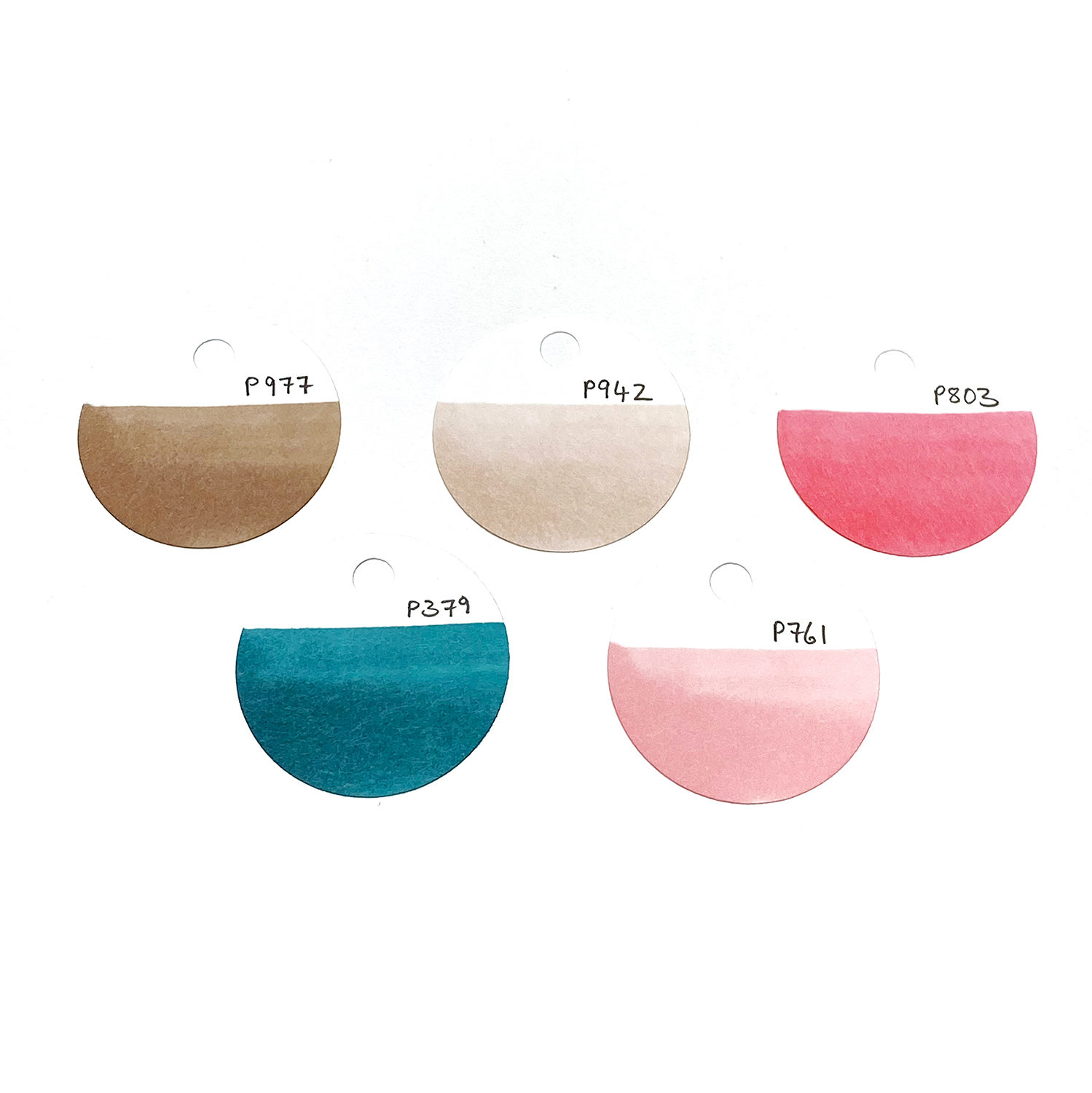 We'd love to see what Tombow ABT PRO color combination you choose for your next project! Share with us by tagging @TombowUSA and @BrownPaperBunny on social media. Happy swatching!