Hey y'all, this is Katie from Studio Katie! Are you excited about the launch of the new ABT PRO Alcohol-Based Markers? I am beyond excited! Today, I wanted to share with you a few tips for coloring skin tones using these markers with the colors included in the ABT PRO People Palette.
Coloring Skin Tones with the ABT PRO Alcohol Based Markers: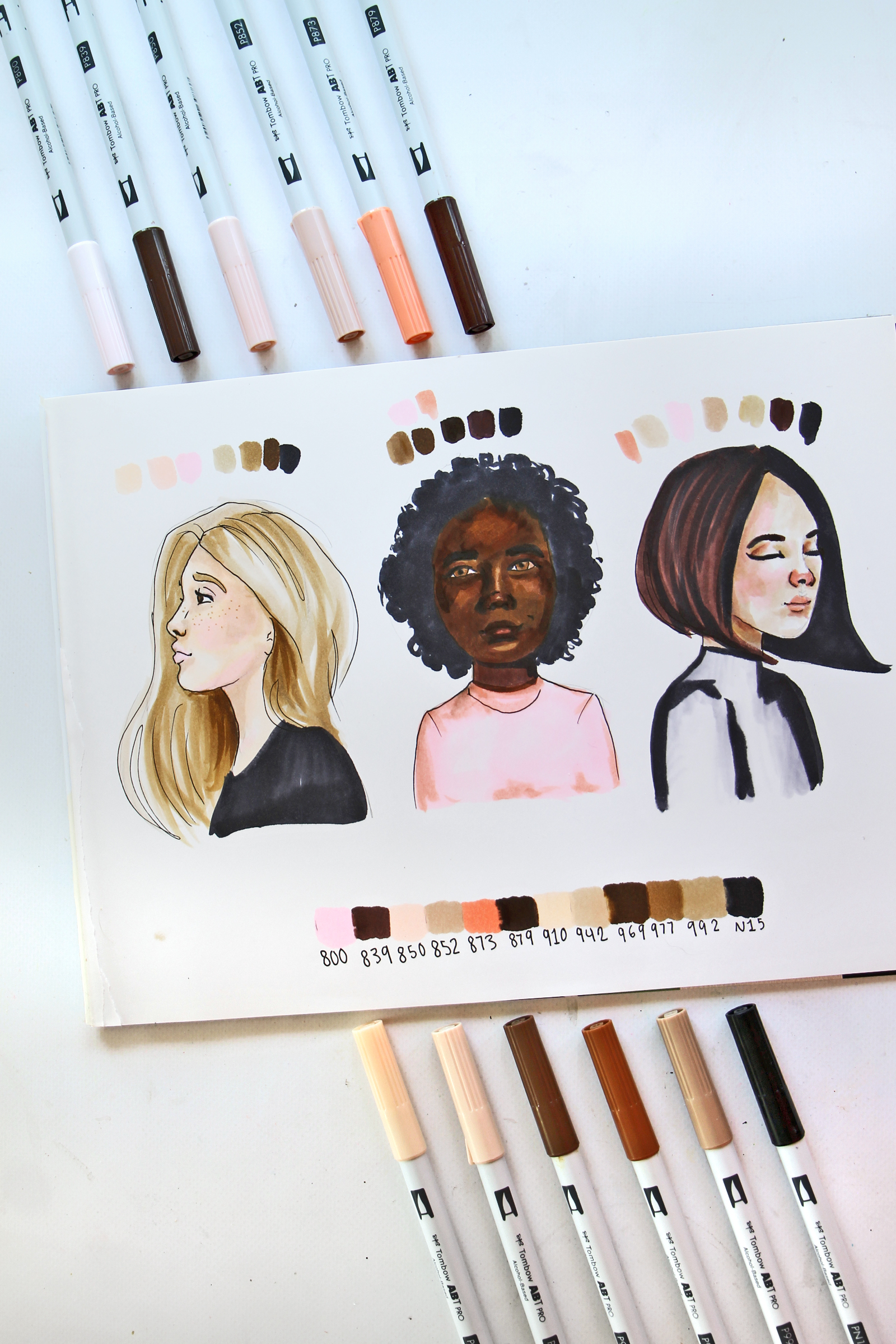 Supplies:
About the ABT PRO's:
Since the ABT PRO Markers are brand new, I first wanted to tell you a little bit about them and how they differ from the Dual Brush Pens! These markers are alcohol-based, whereas the Dual Brush Pens are water-based. They definitely work in different ways.
With the alcohol ink, you're able to layer ink and blend easily without tearing or hurting your paper! It's Dual tipped, so you have a flexible brush tip on one end and a chisel tip for coloring in larger areas on the other end.
The ink is very fast drying, so you don't have to worry about it smudging. The barrel is also gray, so that you can easily tell the difference between the ABT PRO's and the Dual Brush Pens.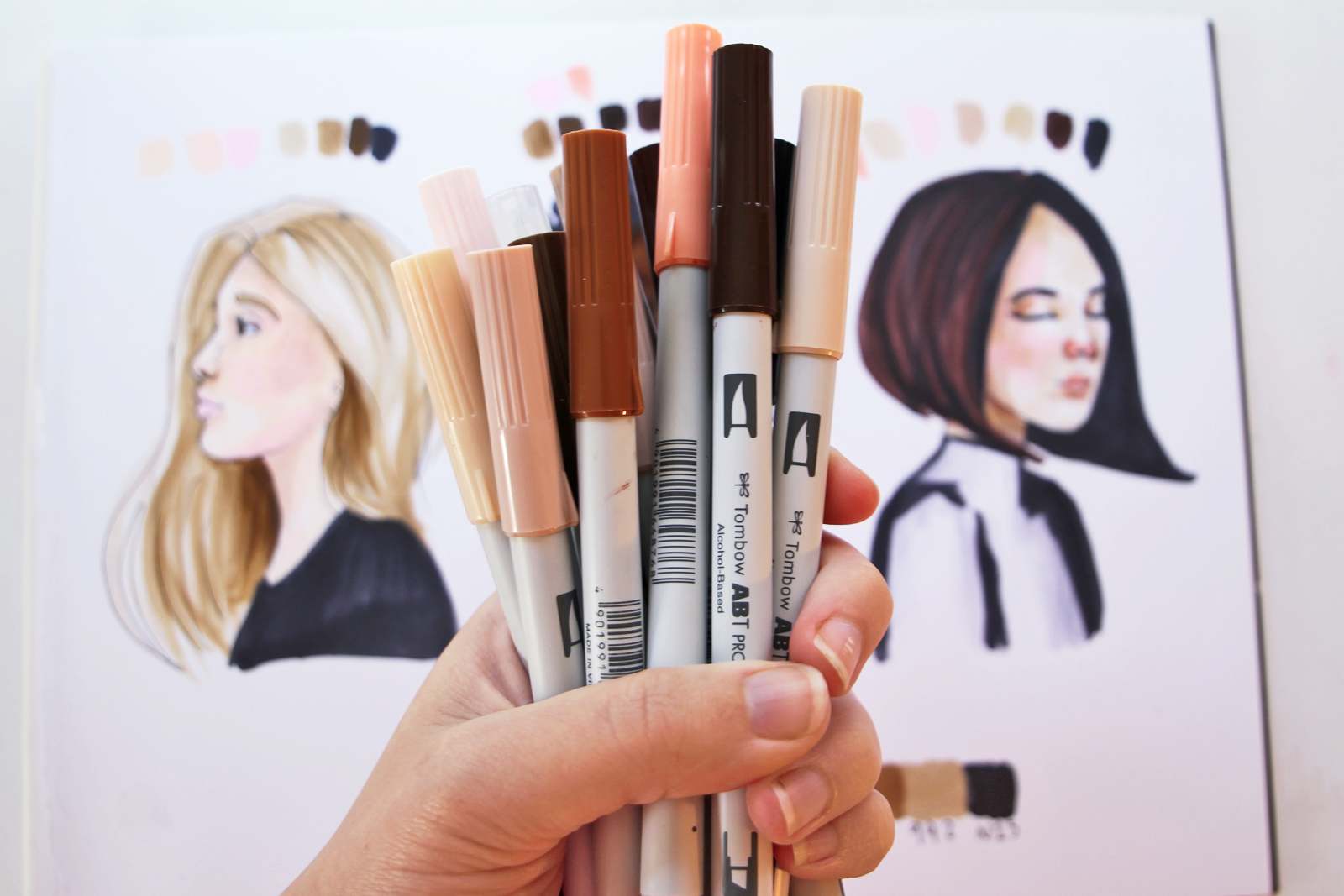 Tip one: Start with a pencil sketch and swatch your markers.
As always, I like to start with a light sketch using the MONO Graph Mechanical Pencil. Since these girls are just color studies, I won't worry about cleaning up the lines too much. You can also ink them with the MONO Drawing Pen if you want. Since this pen is water-based, it won't bleed when you color over it with the alcohol ink.
I also definitely recommend swatching your markers before coloring. You can do this at the bottom of the page or on a scrap piece of paper. This will help you see how the ink looks verses the cap color. It also helps you see which colors go well together.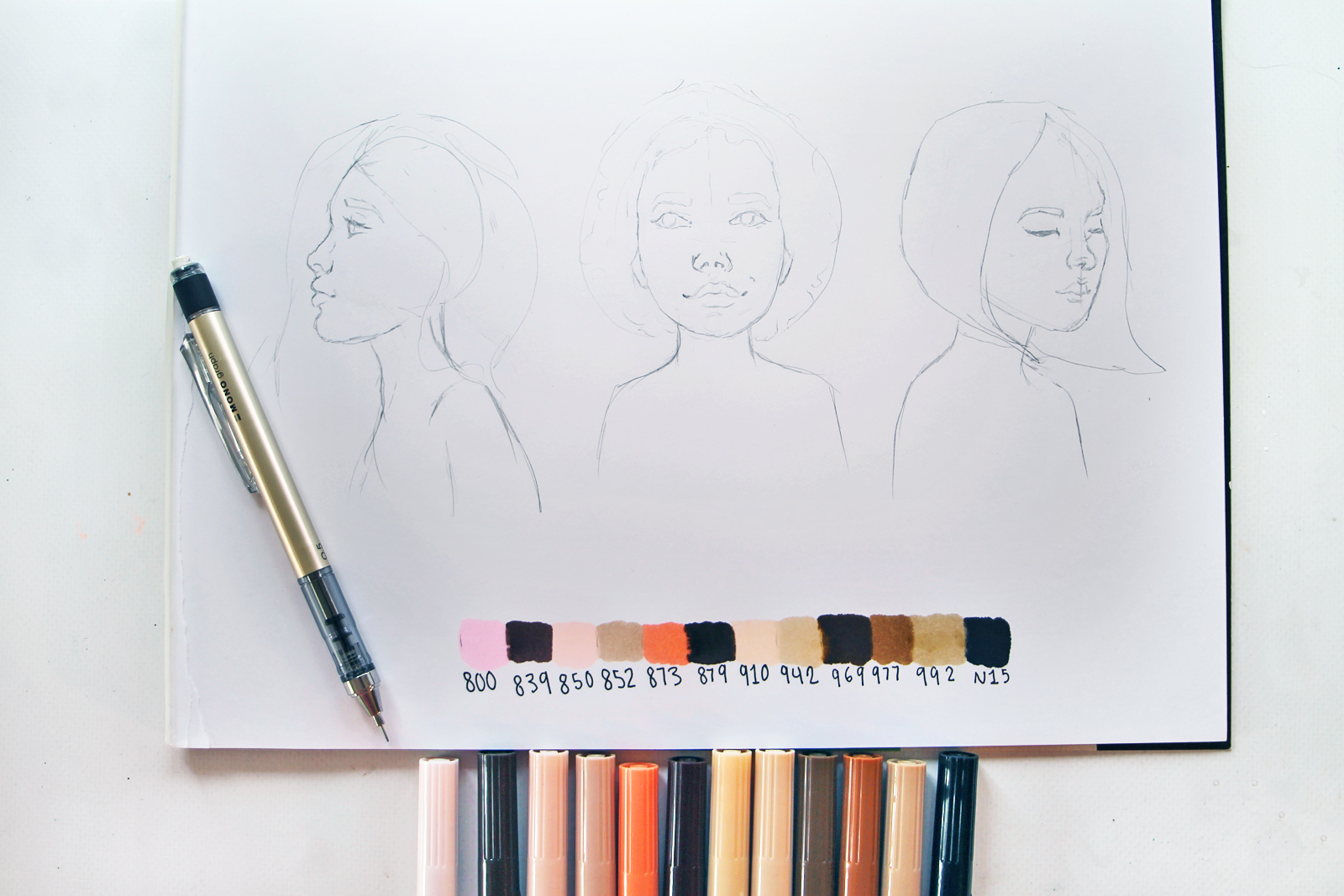 Tip two: Choose 2-3 colors for best blending results.
When you're working with alcohol ink markers, choose 2-3 colors to get the best blending results. One for your lightest tone/highlights, one for your midtones or blush, and one for your shadows.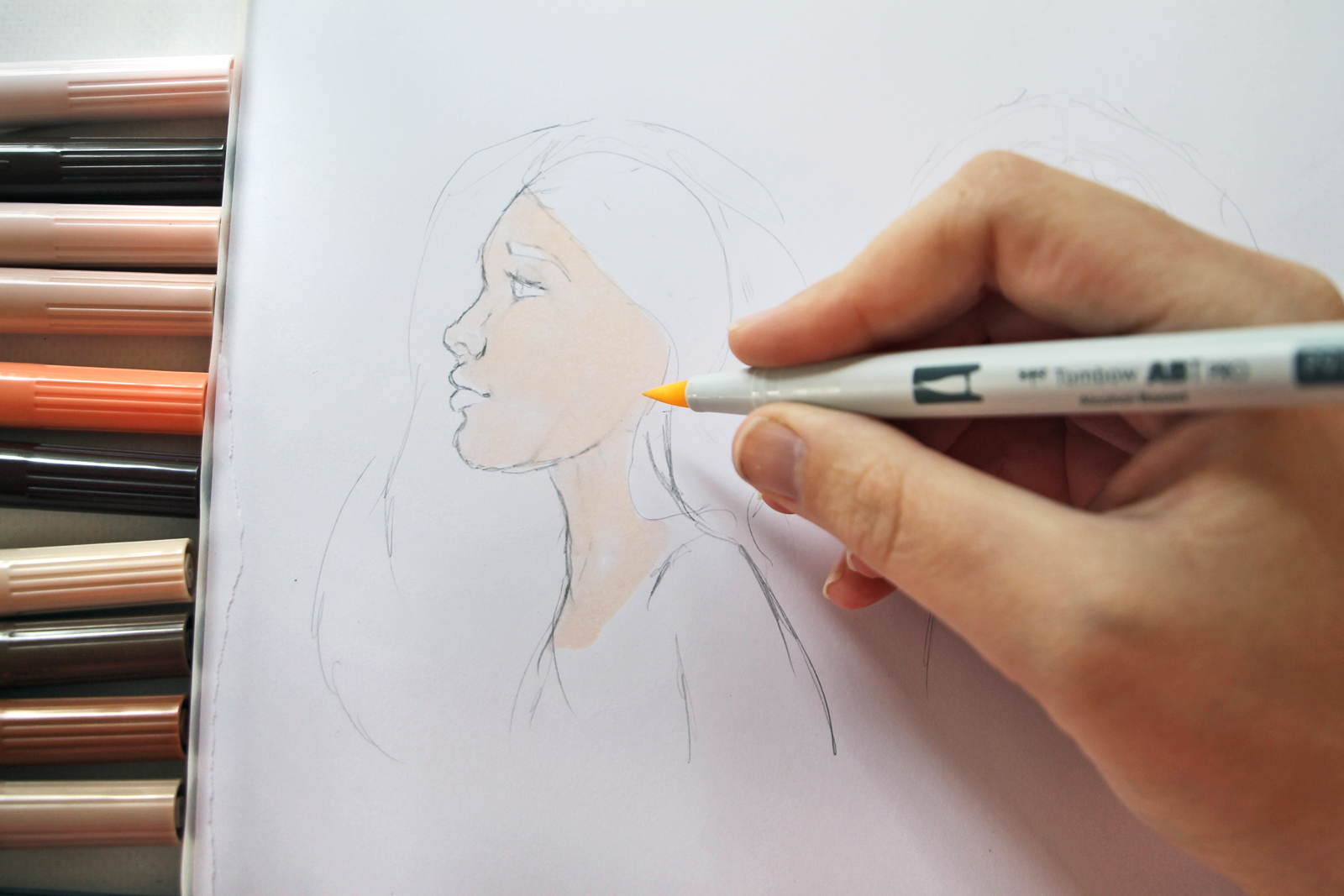 Tip three: Work light to dark.
The alcohol-based ink is ideal for layering. The marker paper won't pill, so you're able to add a lot of layers using these markers. So, start with your lightest color and then work your way into the darker tones. I really love ABT PRO 910 for the base layer of lighter skin tones and ABT PRO 800 adds a beautiful blush on top.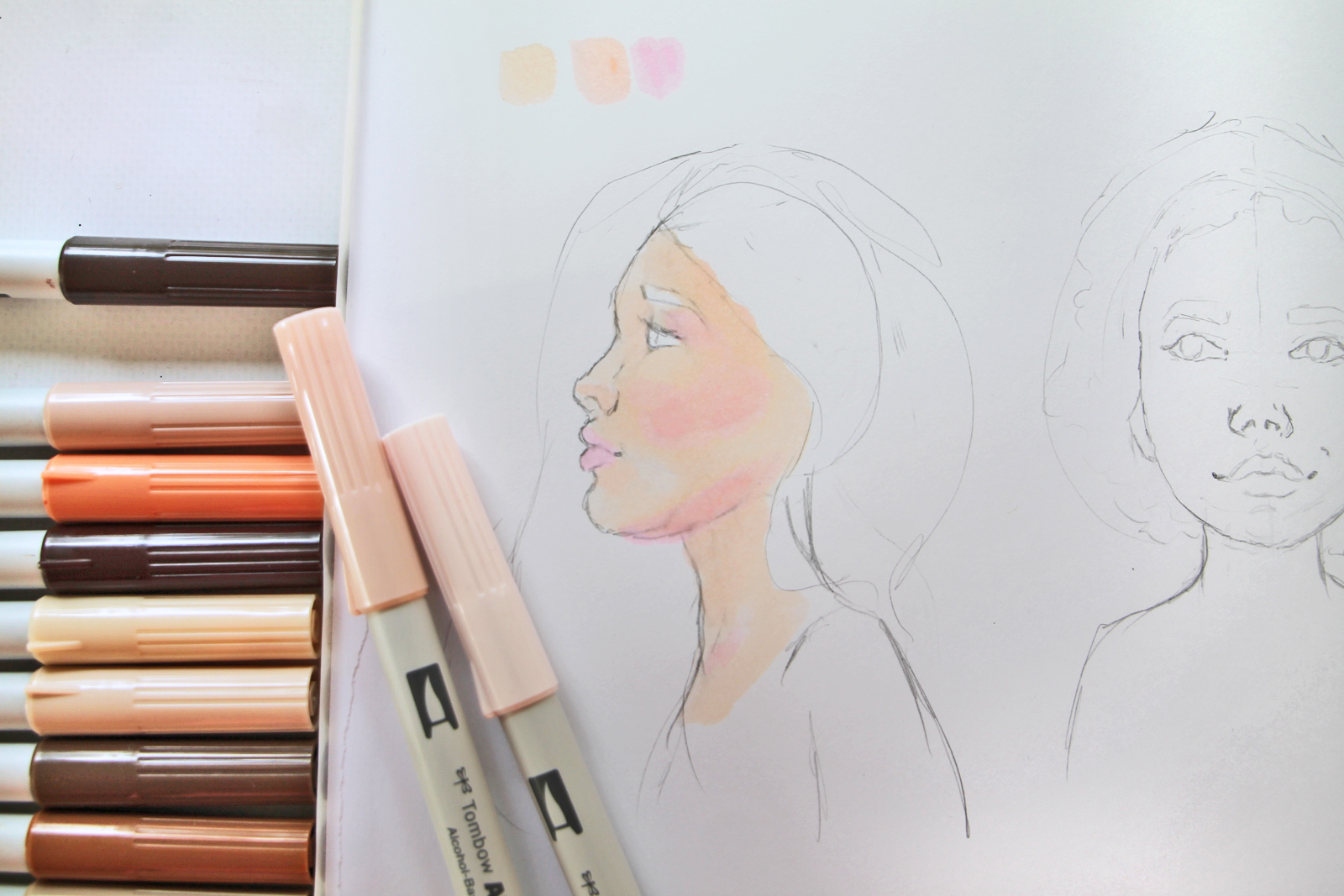 Tip four: Go back with a lighter color to blend!
Once you've added your darker tones, go over the edges where they meet the lighter tones with your light marker. Blend them together using either a small circular motion or a flicking motion for best results.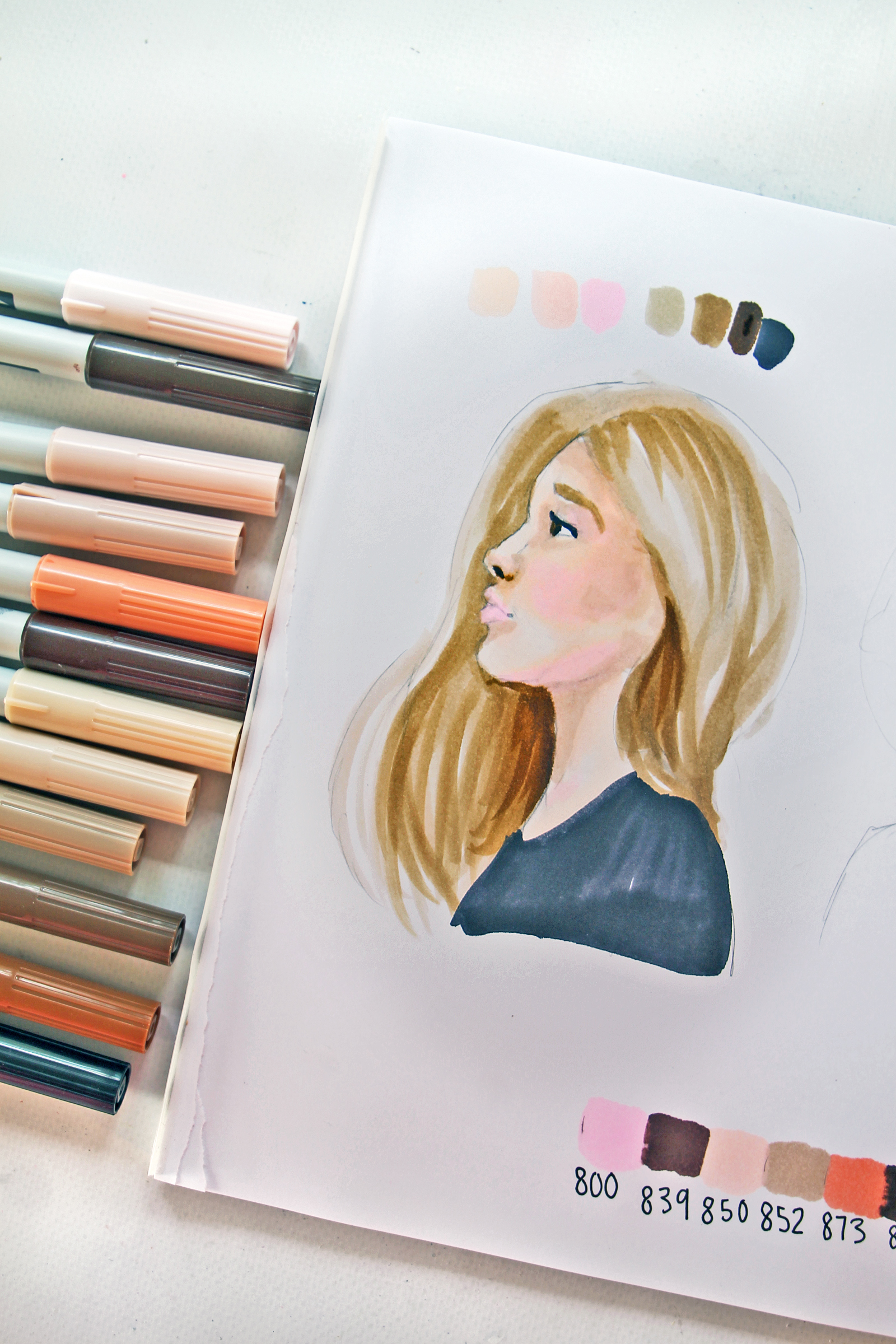 Tip five: Don't be afraid of darker shades!
The darker colors included in the People Palette are so lovely! When coloring skin tones, a lot of people are afraid to use too dark of colors because they may look too bold. However, the only way to master skin tones is to practice them! Use a mid tone as your highlight color and go up from there.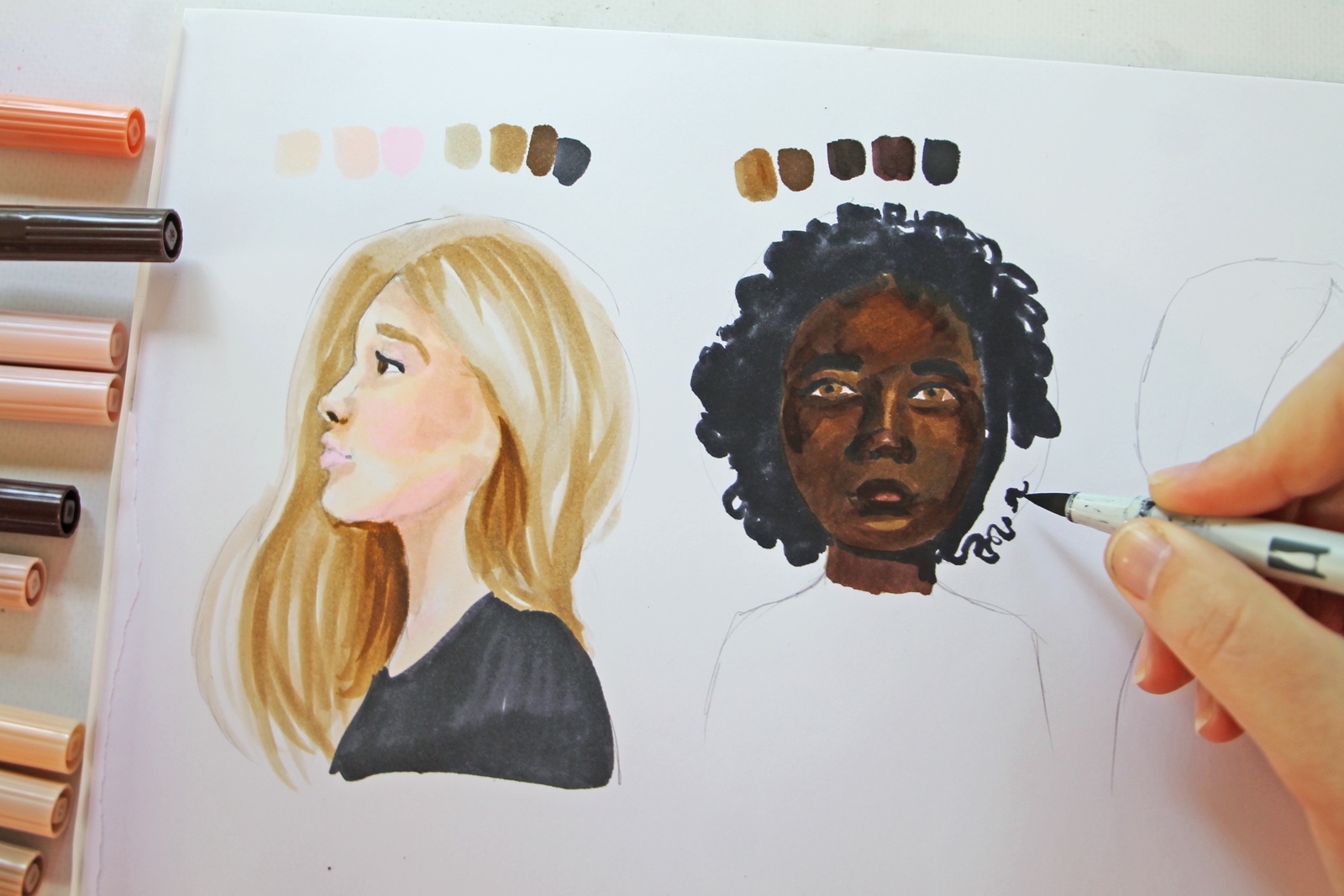 Tip six: practice and experiment!
Not every piece needs to be a fancy finished portrait! Try doing color studies like these to experiment and practice your blending. Try layering unexpected colors to get new skin tones and see what you like best!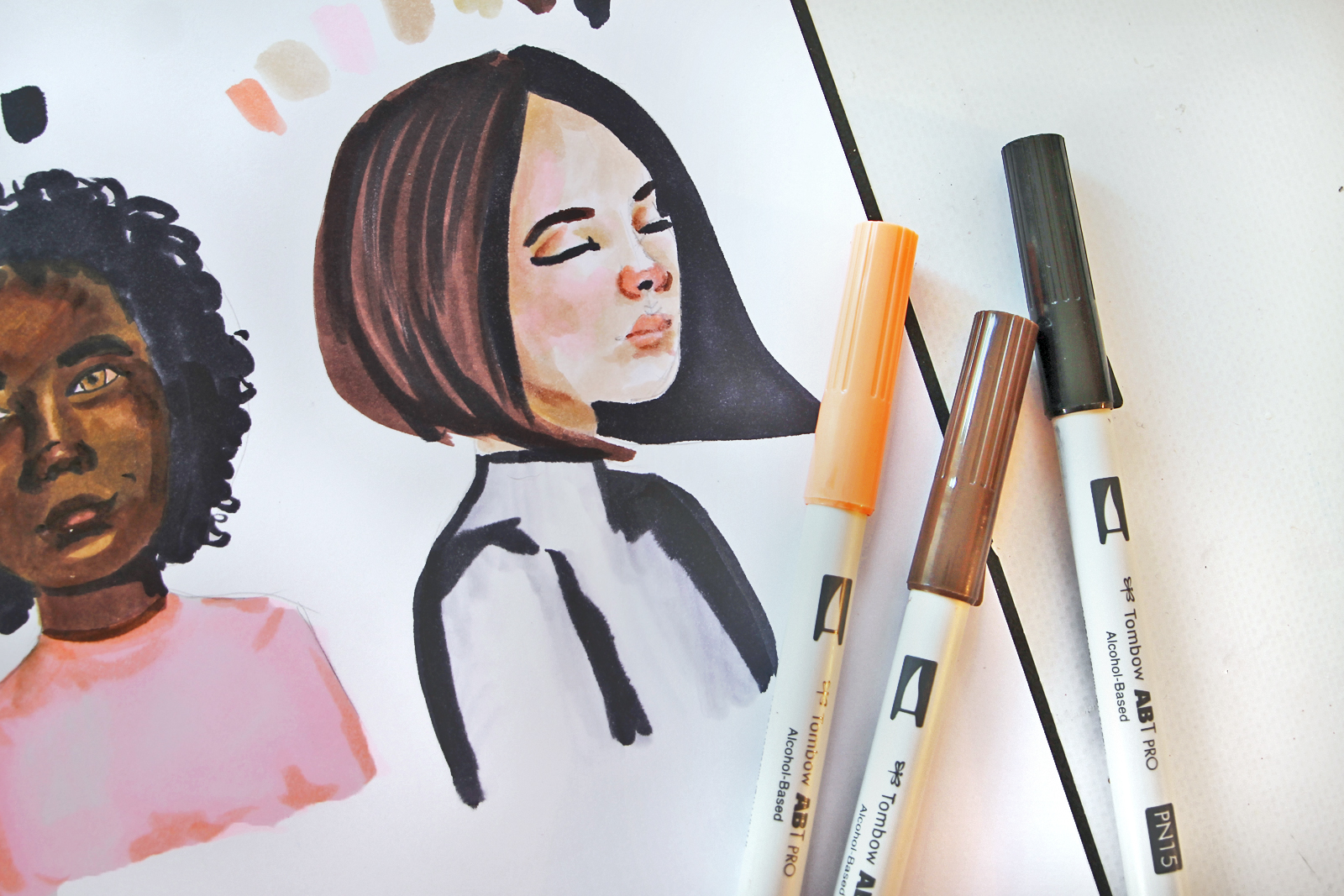 I hope I've inspired you to try coloring skin tones today! Tag us in your work using the ABT PRO on Instagram at @TombowUSA and @studio.katie !