Hi, Jessica from @BrownPaperBunny here to show you how to create these easy snowflake cards with Tombow and Whimsy Stamps' supplies! These are fun to send out, not just for the holidays, but all through winter too! Here's what you'll need to start this fun project.
Supplies: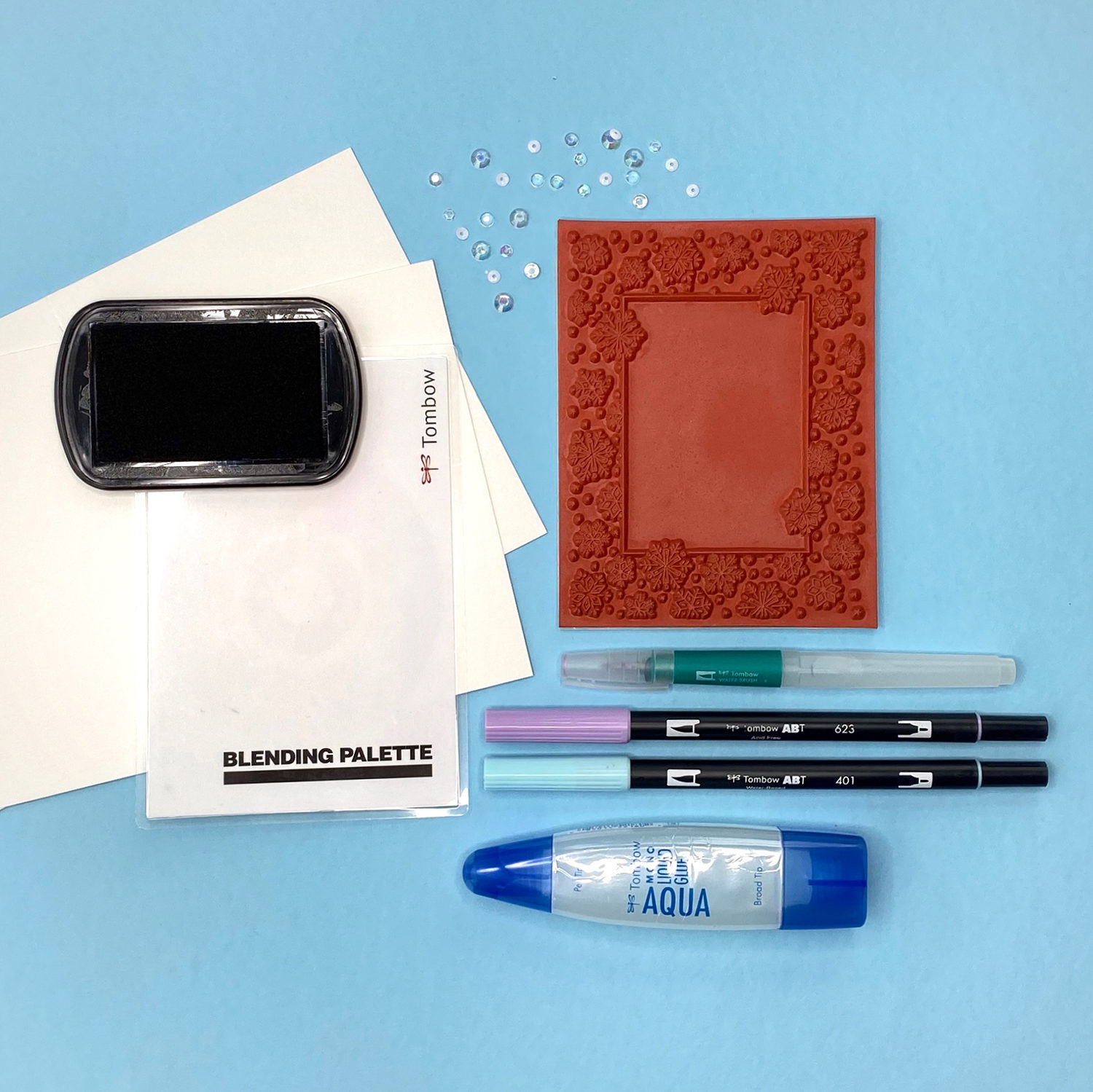 Step 1: Create a Watercolor Background
Using some pale and icy-colored Dual Brush Pens, (I chose 623 Purple Sage and 401 Aqua) add some ink to your Blending Palette.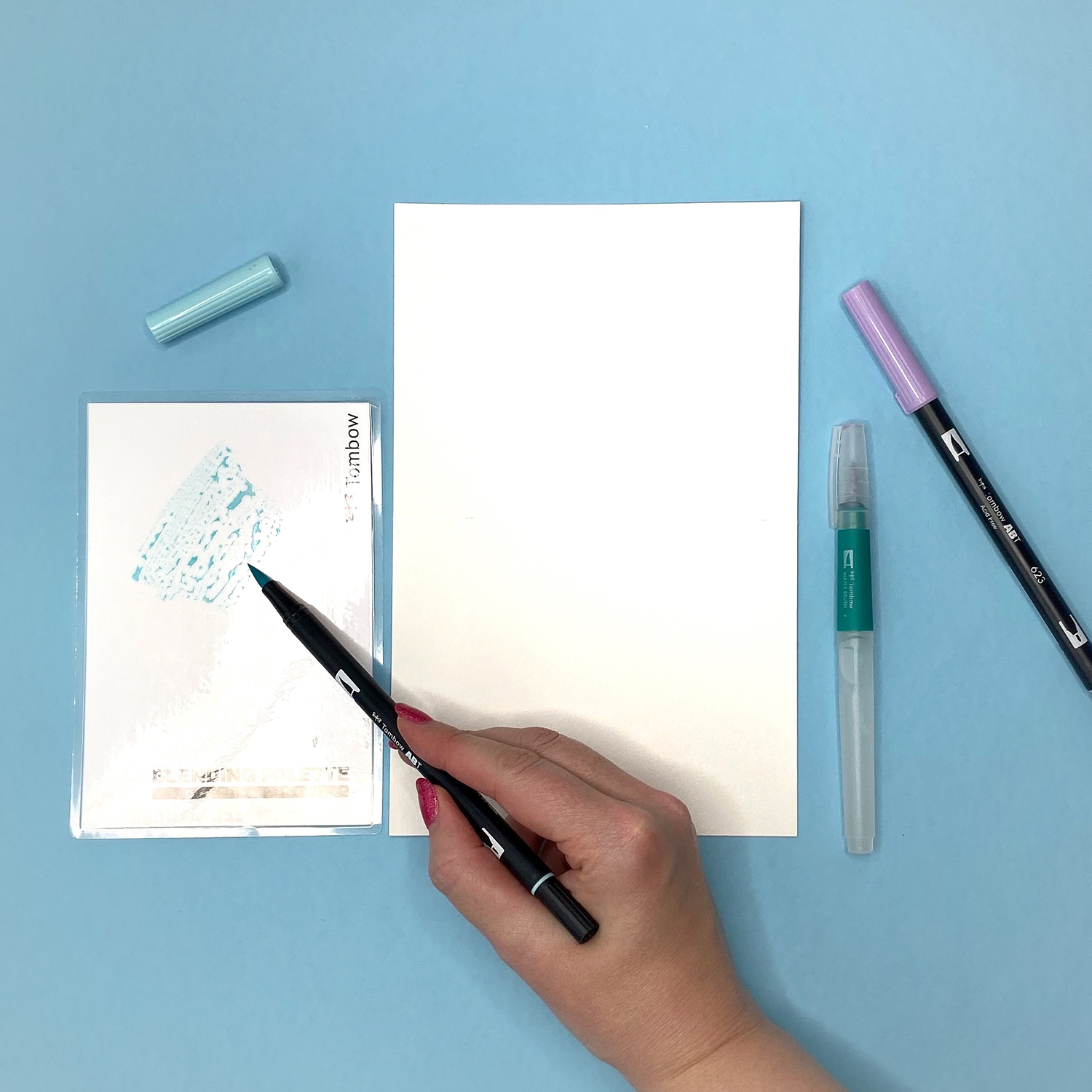 Using your Water Brush, transfer the ink to your card to create a thick border around the edge. Blend the two Dual Brush Pen colors together in places for a little variation.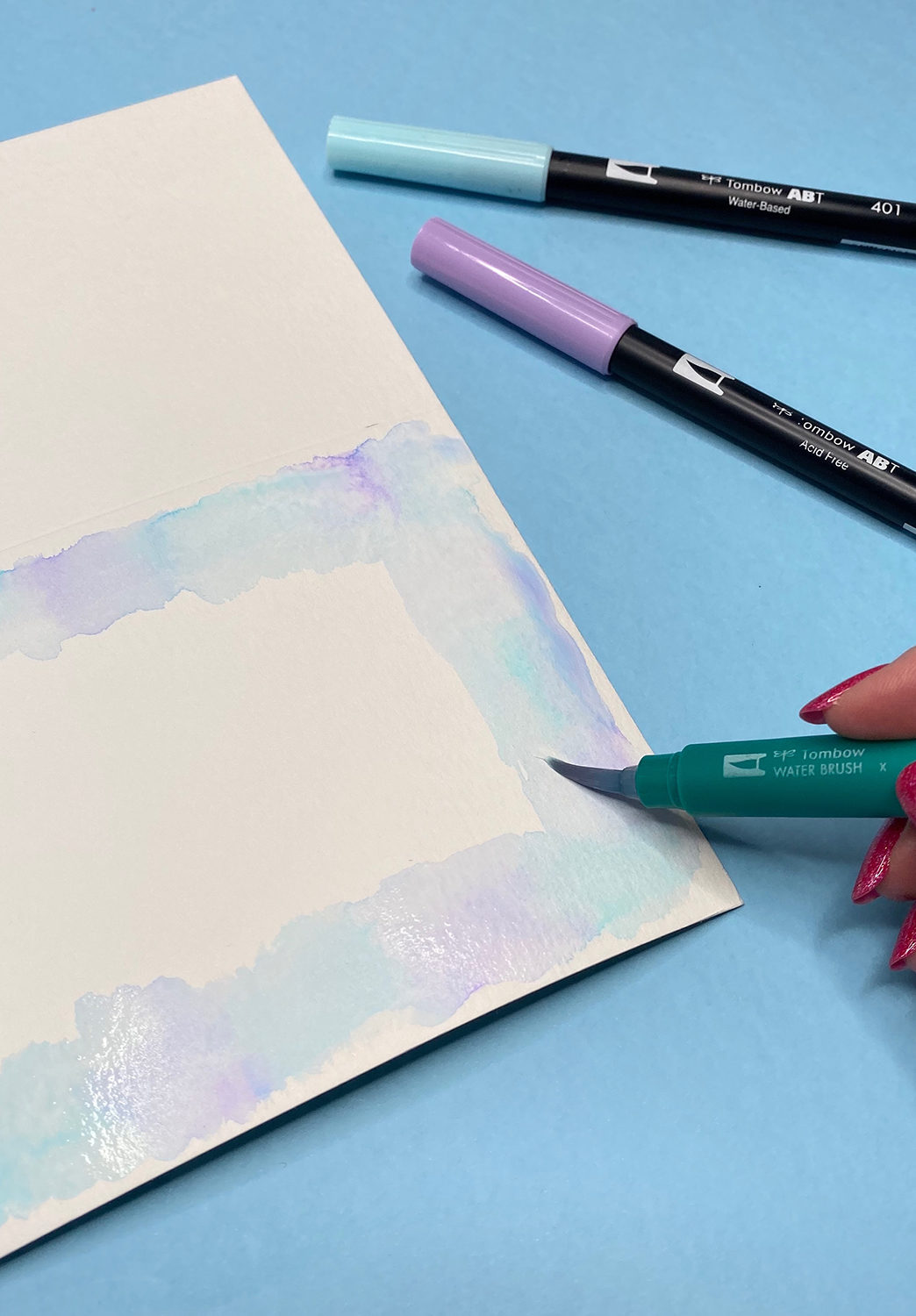 Step 2: Stamp on Some Snowflakes
Once your Dual Brush Pen ink is dry, use your ink pad to cover your snowflake stamp in ink. Then turn it over and press it onto your watercolor background. Gently rub the back of the stamp all the way around the edges for nice and even snowflakes.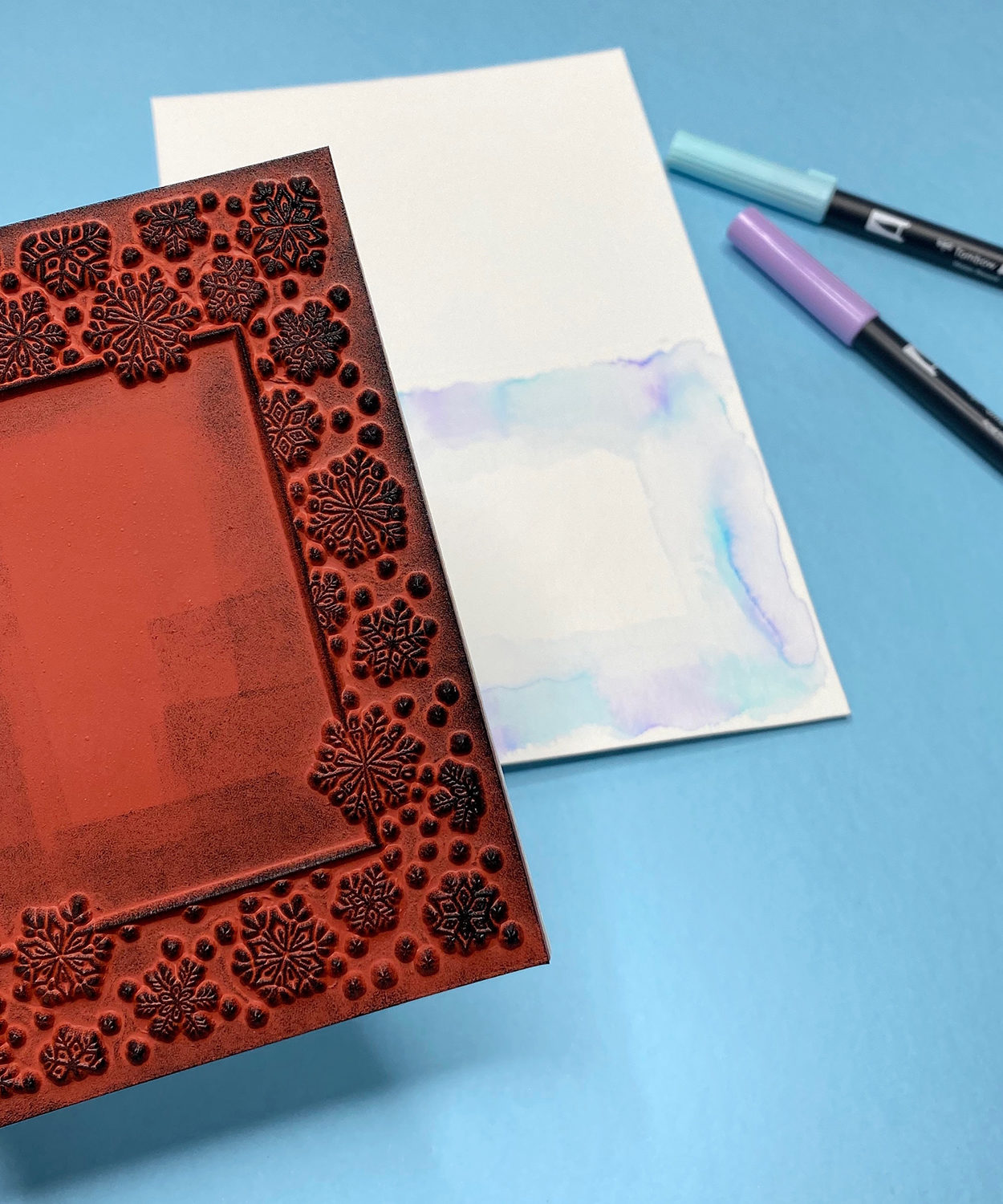 Step 3: Clean Up Smudges
This step only applies if you manage to get ink all over your fingers and then touch your card (like I did). Take your Tombow Sand Eraser and rub gently over any smudges to make them less visible. The sand eraser is basically magic because it helps you clean up ink that you'd otherwise be stuck with!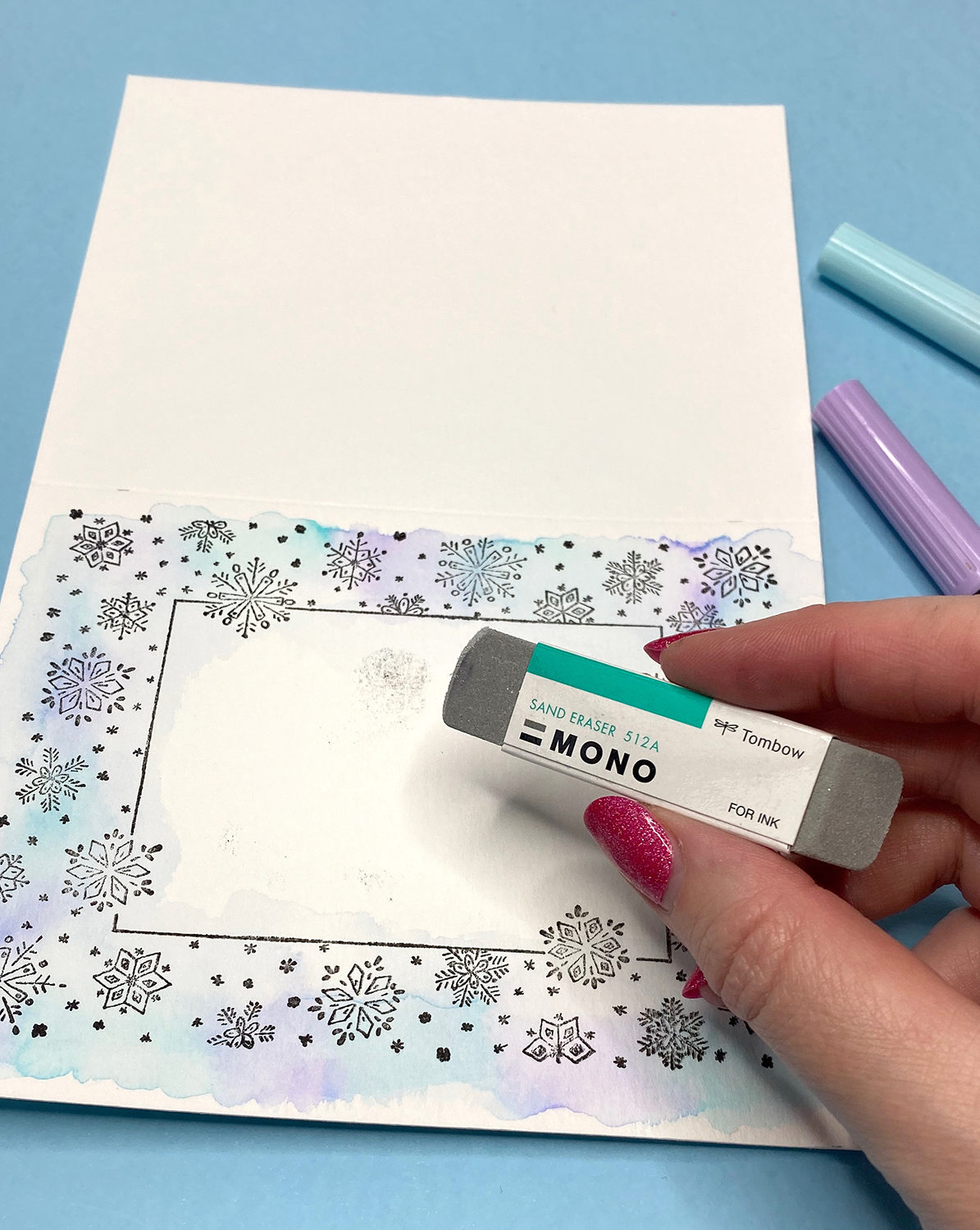 Voila, you can hardly see my inky fingerprints now!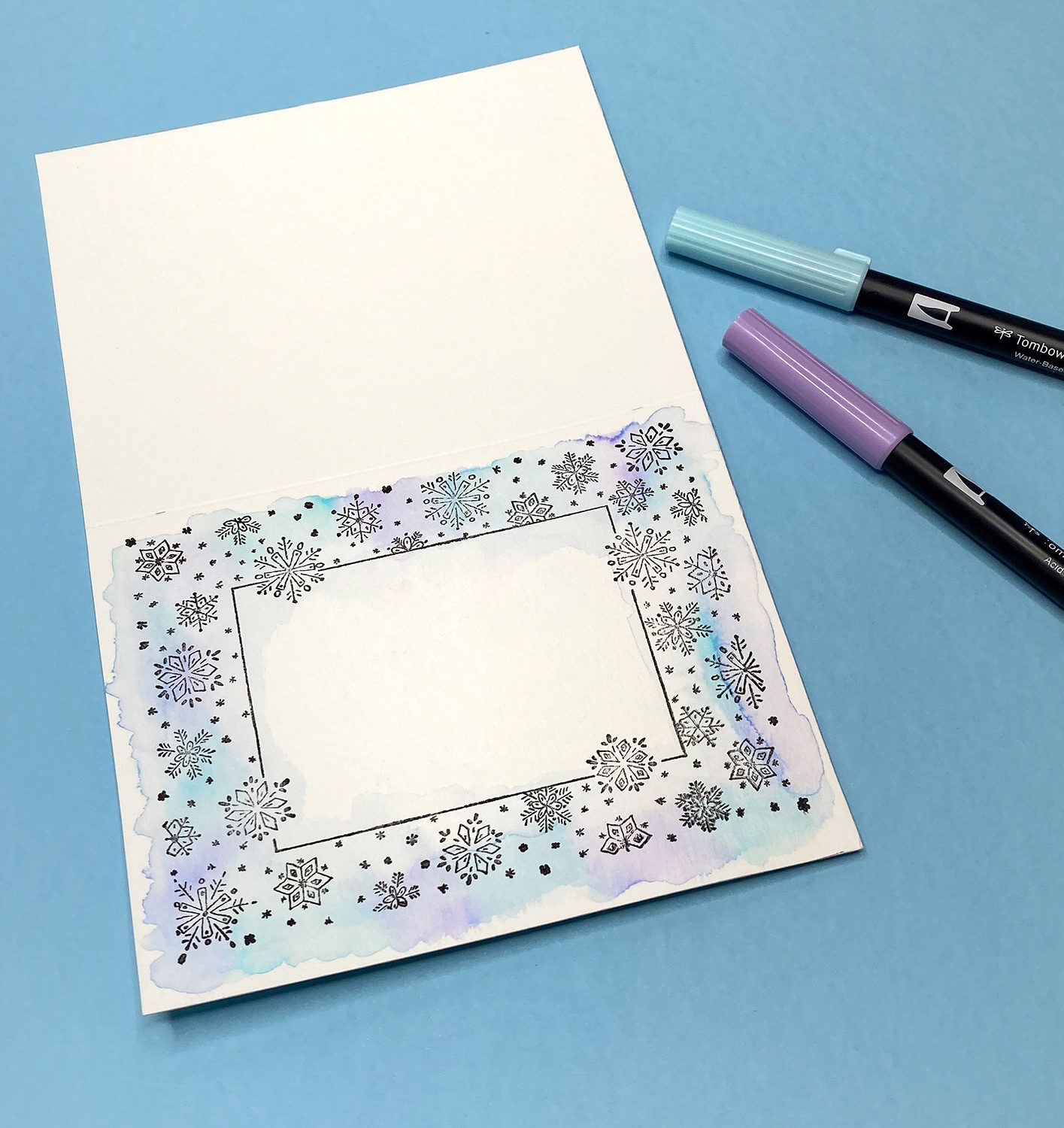 Step 4: Decorate!
Once your stamp ink is completely dry, it's time to decorate! Use MONO Aqua Liquid glue to stick some sequins and sparkles onto the center of your snowflakes. Use your Dual Brush Pens to write a holiday or winter greeting in the middle.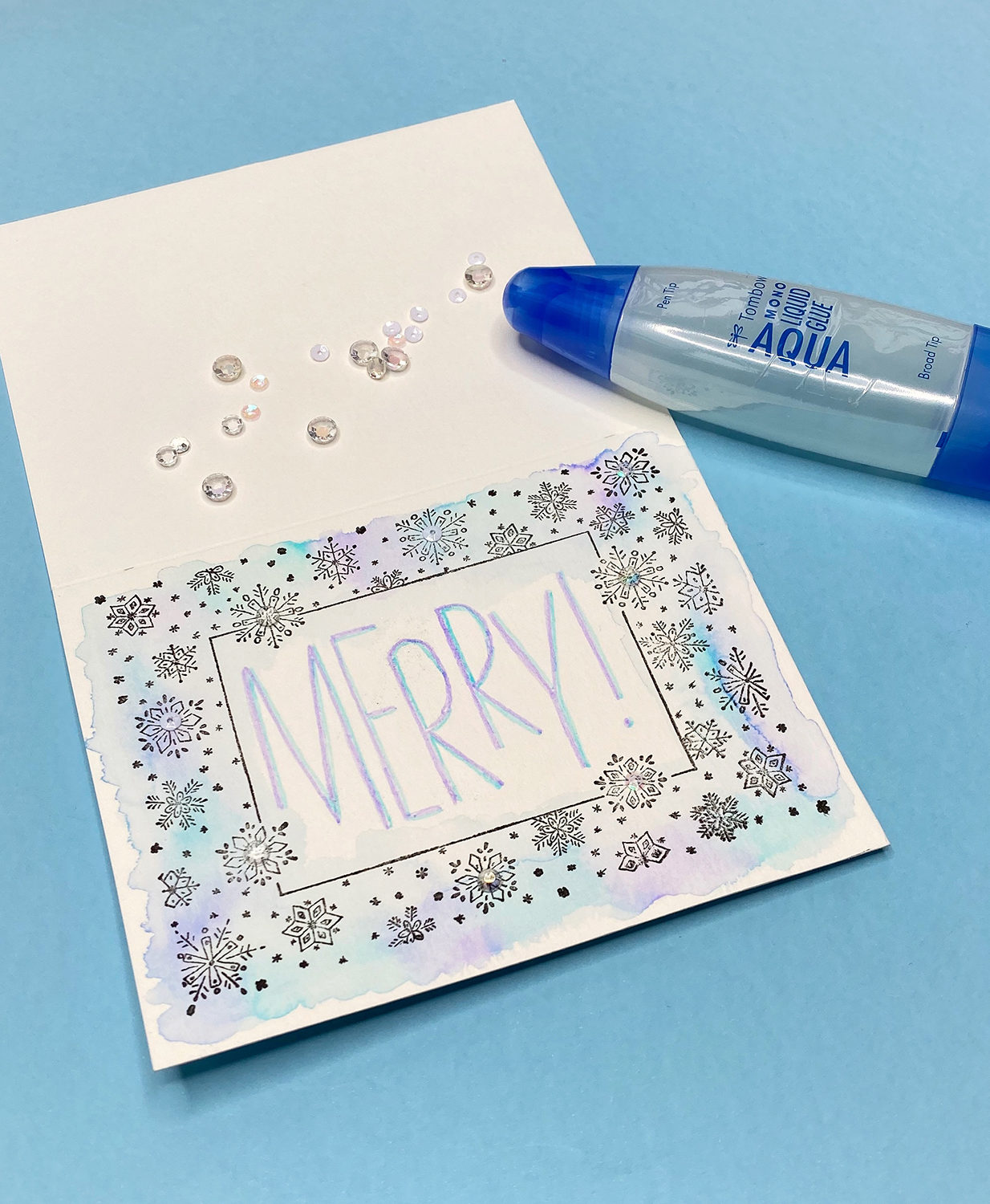 Once the glue is dry, your easy snowflake cards are ready to send out!
Tip: Add a blank piece of card over the front to stop the sparkles from poking through the envelope in transit.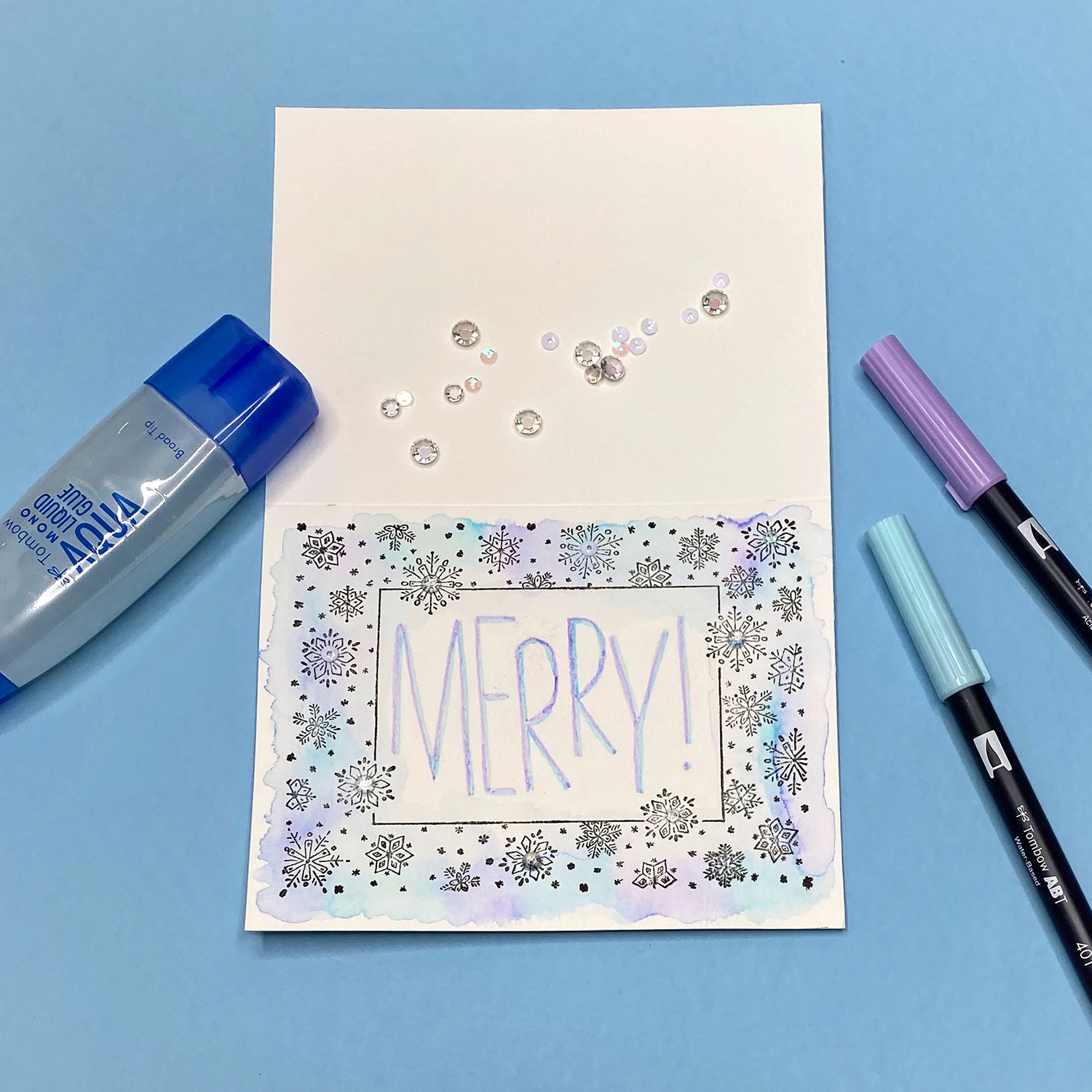 We'd love to see your cards! Tag @TombowUSA, @WhimsyStamps and @BrownPaperBunny on social media.