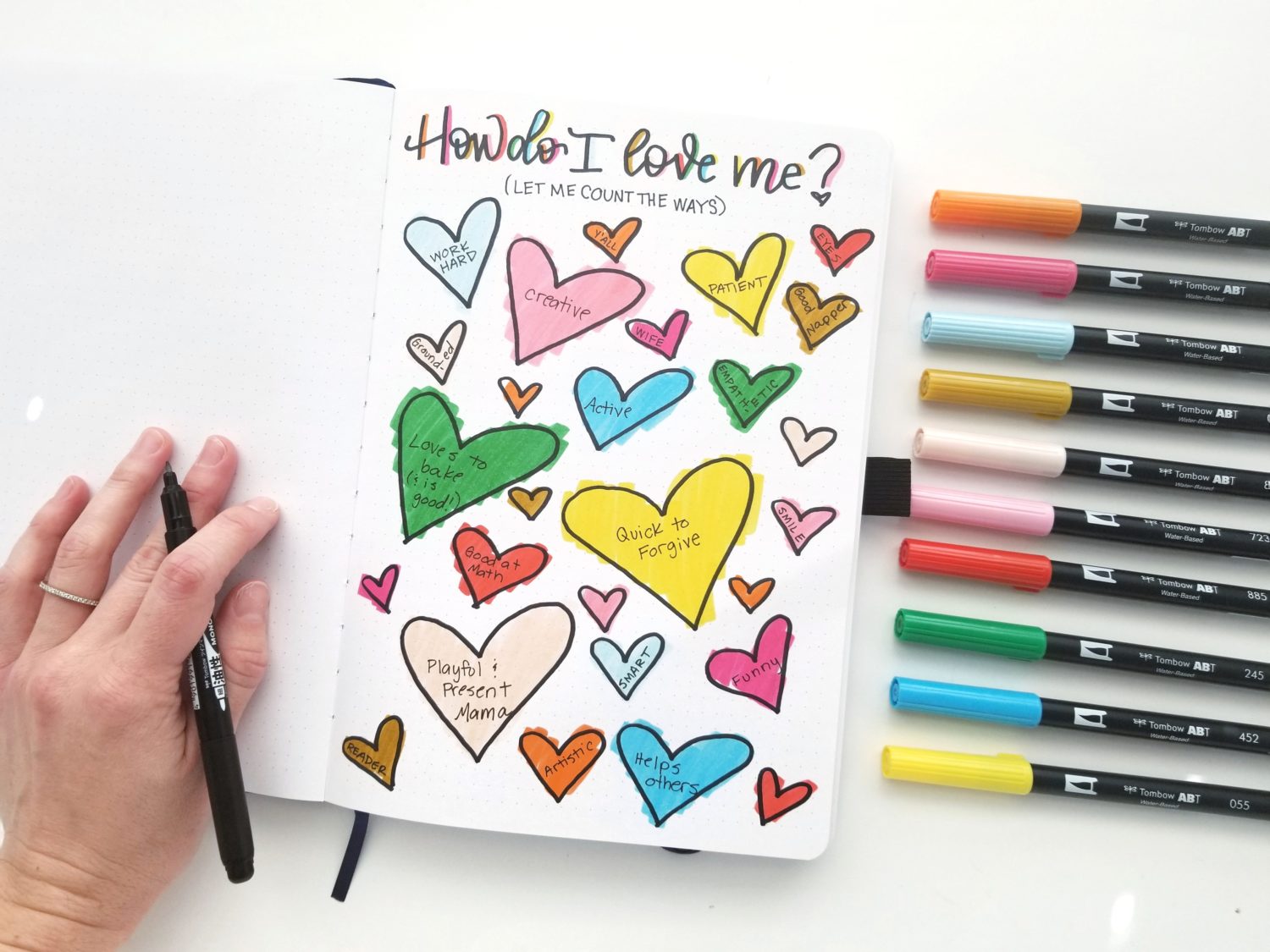 Hi y'all, it's Grace from Grace Anne Studio. Today, we're celebrating Valentine's Day by creating a self-love task journal spread using the new Celebration Dual Brush Pen 10-Pack. Valentine's Day is traditionally celebrated with others, but I'm a big believer in loving yourself so you can love others better! To get started, grab the supplies below and have some fun!
Supplies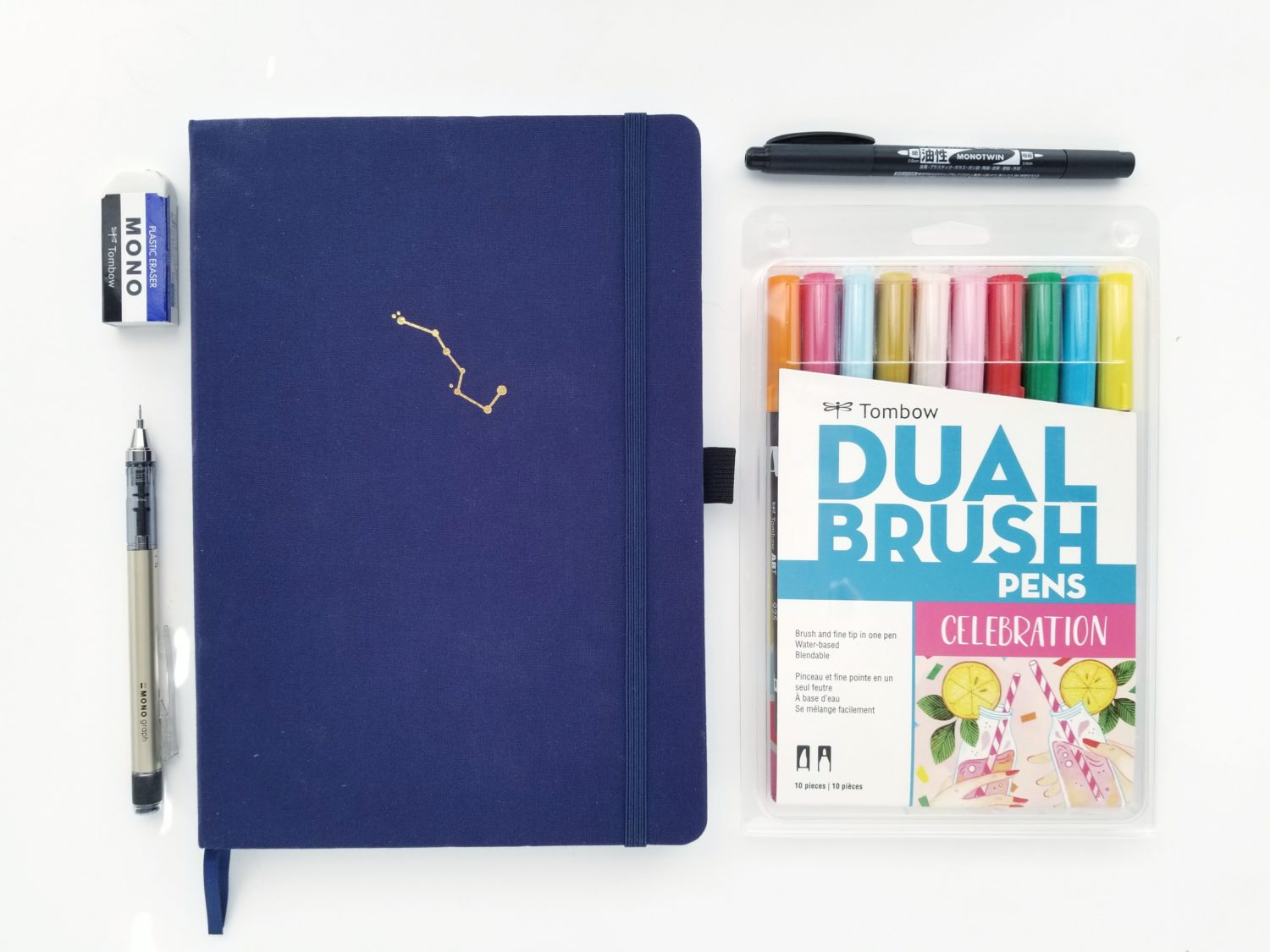 Step 1: Sketch
First, use your pencil to title your spread and fill the page with hearts. Vary the shape, size and angles to add some interest and imperfections. This spread is about loving all of you, imperfections included. So, make the spread organic and fun!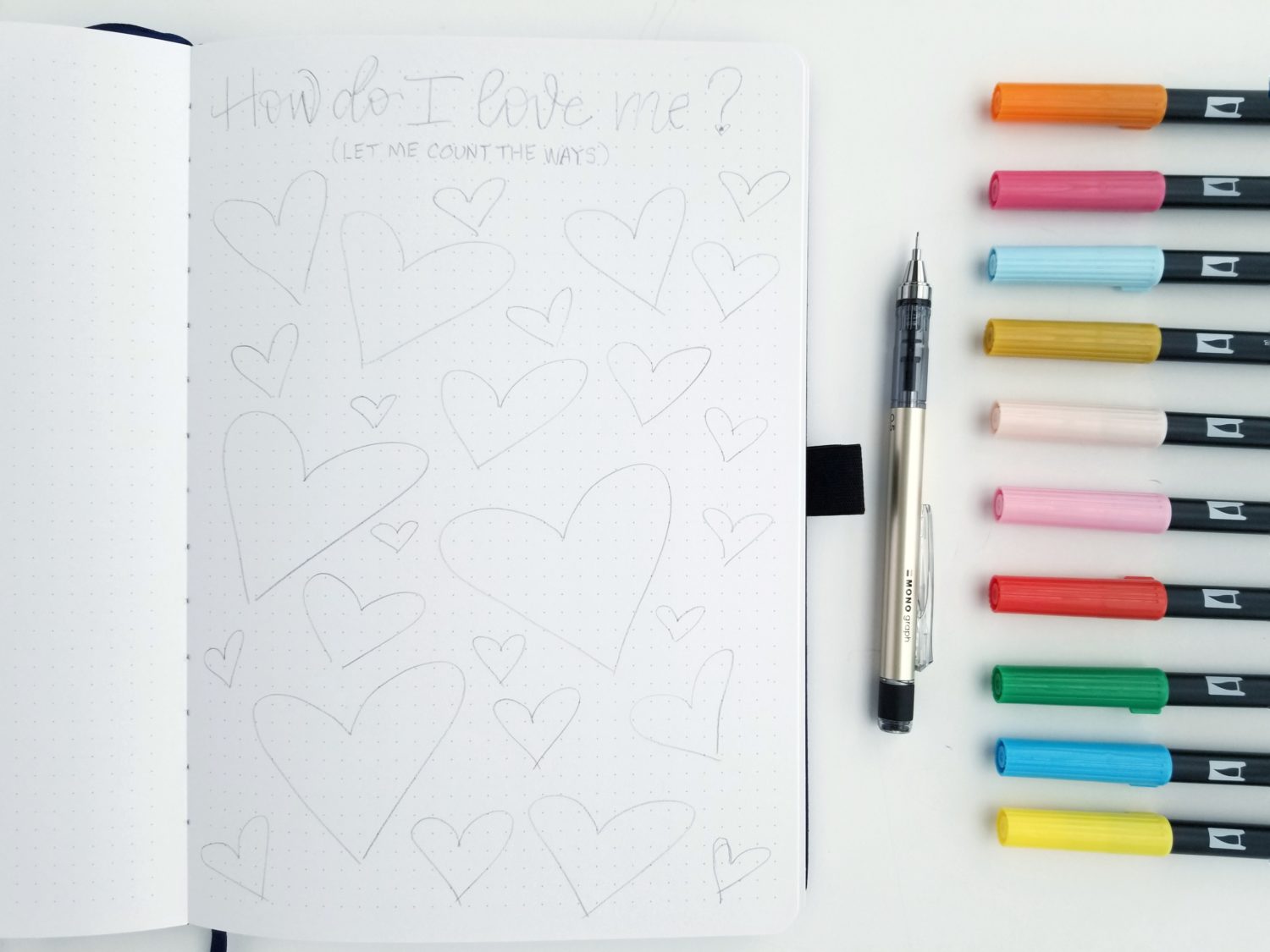 Step 2: Color
Next, trace the title using your MONO Twin Permanent Marker. Use your Dual Brush Pens to color in the hearts. I colored them in imperfectly to keep with the perfect/imperfect theme of the spread! Erase any stray pencil marks. The smear-proof MONO Twin Permanent Marker is the perfect compliment to the water-based Dual Brush Pens.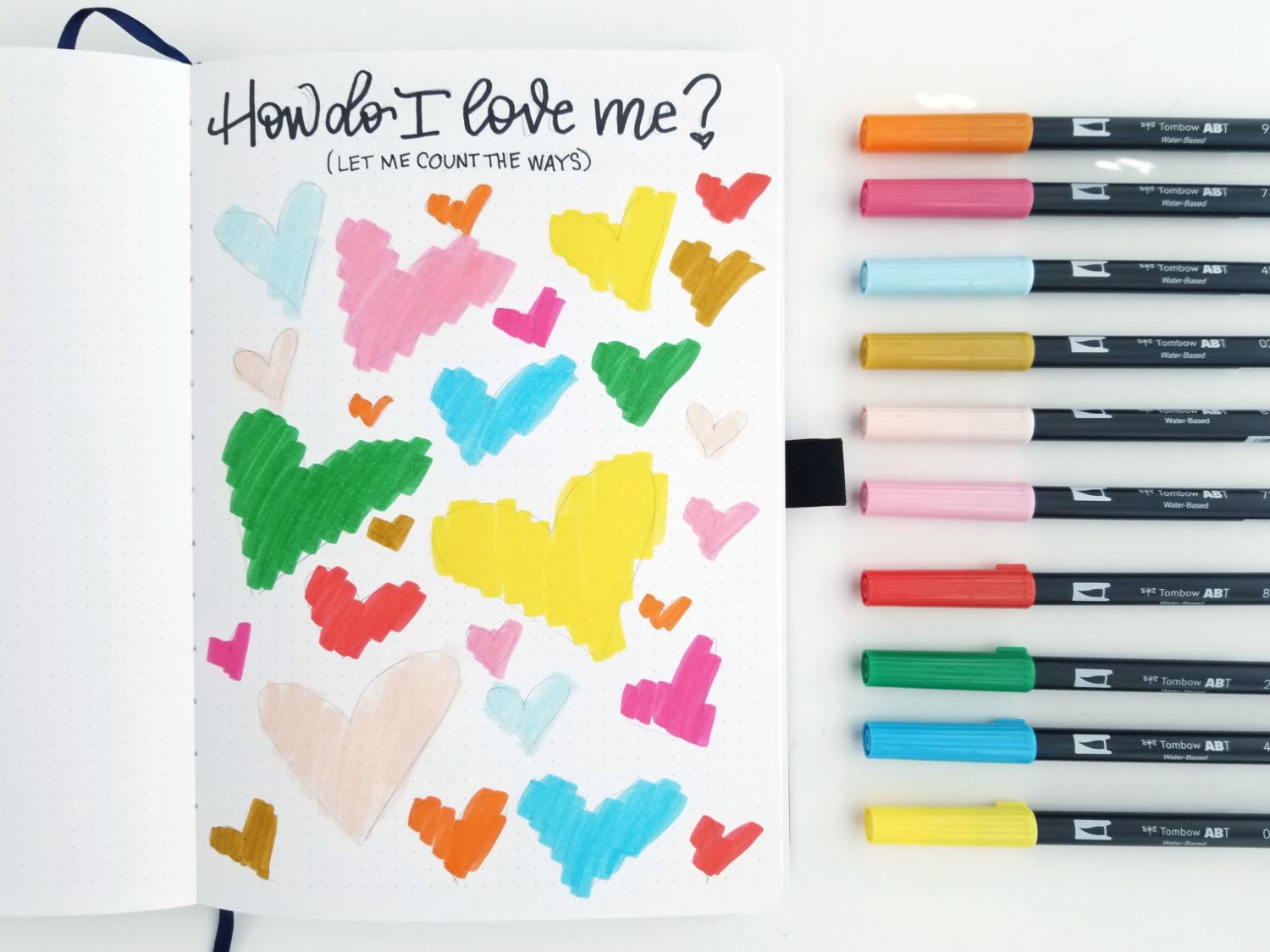 Step 3: Detail
Next, use your MONO Twin Permanent Marker to loosely outline the hearts. Use your Dual Brush Pens to add a shadow to the title. I alternated the color with every stroke on the title.
Step 4: Love Yourself
Finally, finish the spread by taking some time to think of all the things you love about yourself. Then, use your MONO Twin Permanent Marker to fill in the hearts. Take your time and try to think of things that are intrinsic to who you are. You are unique, you are loved and you are perfectly imperfect just as you are.
If you create your own self-love task journal spread (and decide to share it), be sure to tag @graceannestudio and @tombowusa so we can cheer you on! For more love themed ideas, check out these other posts:
Happy Valentine's Day!
Grace