Are you guys ready for the New Year? If not, you will be in just a few minutes with these DIY New Year's Eve party hats. Liz from Liz on Call here to show you just how easy these festive party hats are to make.  So easy in fact, you could let the kids help.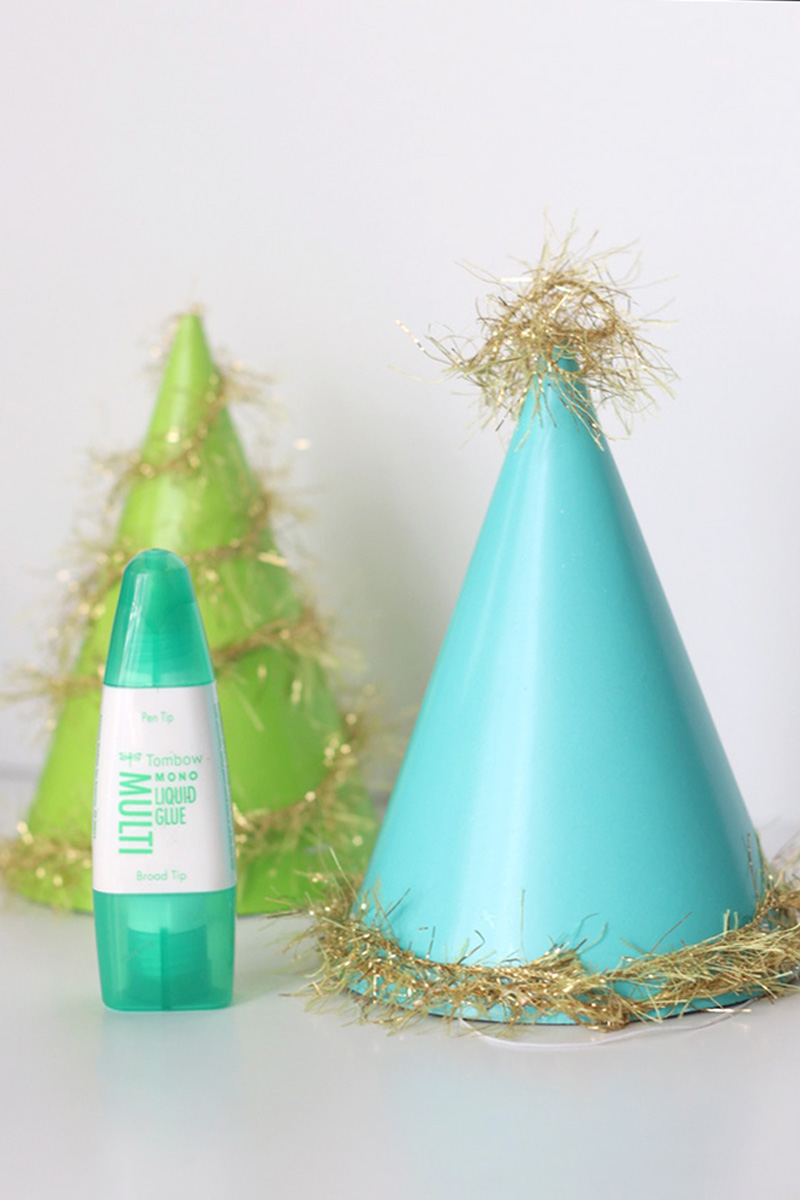 Supplies:
Party tats
Tinsel or paper garland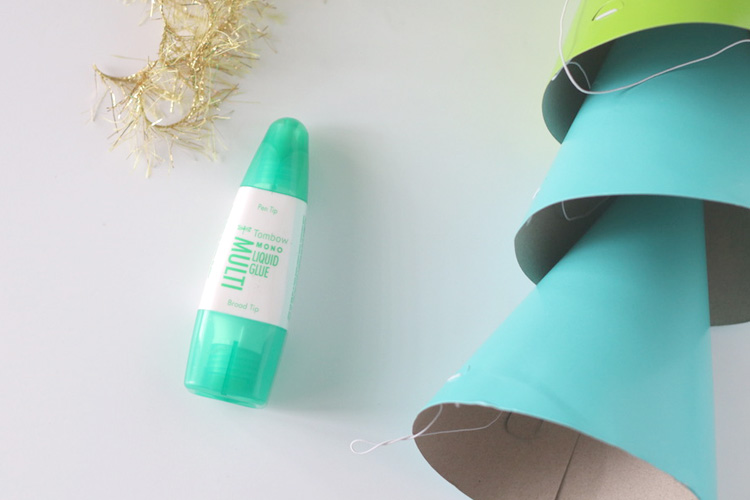 I love using the Tombow Multi Liquid Glue for projects like this. The precision tip is one of my favorite features of this adhesive glue.
Using the precision tip, add some glue to the bottom of the party hat.  Work in sections as you go around the hat.  So, just add an inch or two of glue at a time.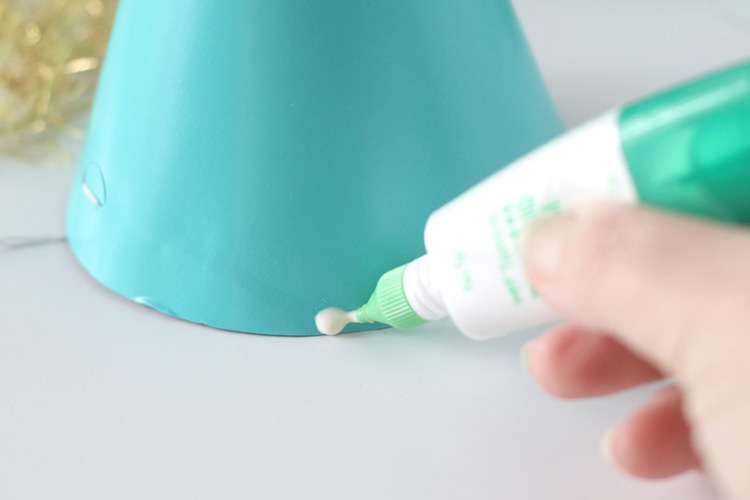 Place your tinsel or garland along the line of glue and hold it there for a minute or two before moving on to the next section.  My tinsel was a bit thin, so I decided to go around two times to get a fuller look.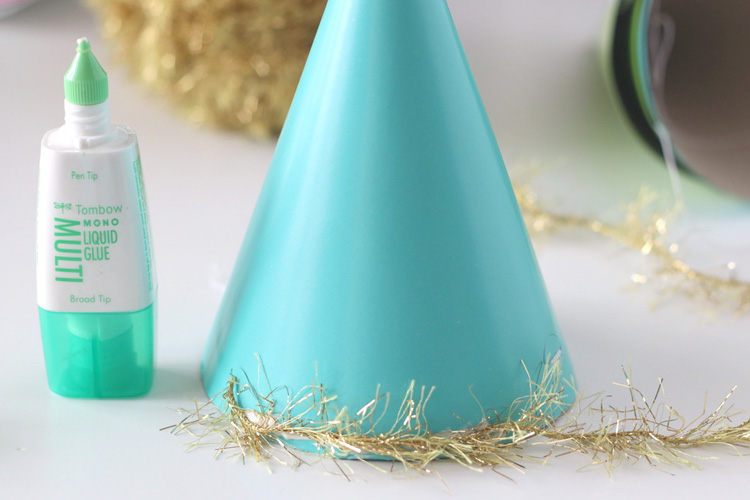 I also wanted to add a little burst of gold to the top of the hat.  So, I added some of the MONO Multi Liquid Glue to the top of the hat and placed a bunch of tinsel right on top.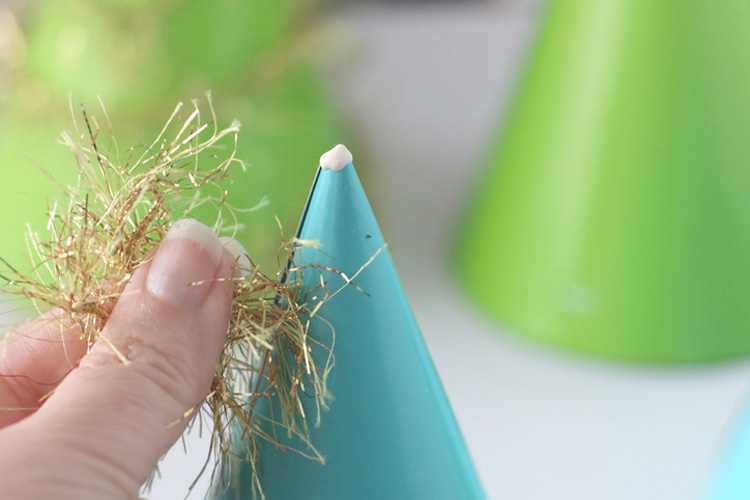 I think it turned out super fun and festive. It was just the right amount of simple and flashy for me.  You can decorate your hat with all kinds of things.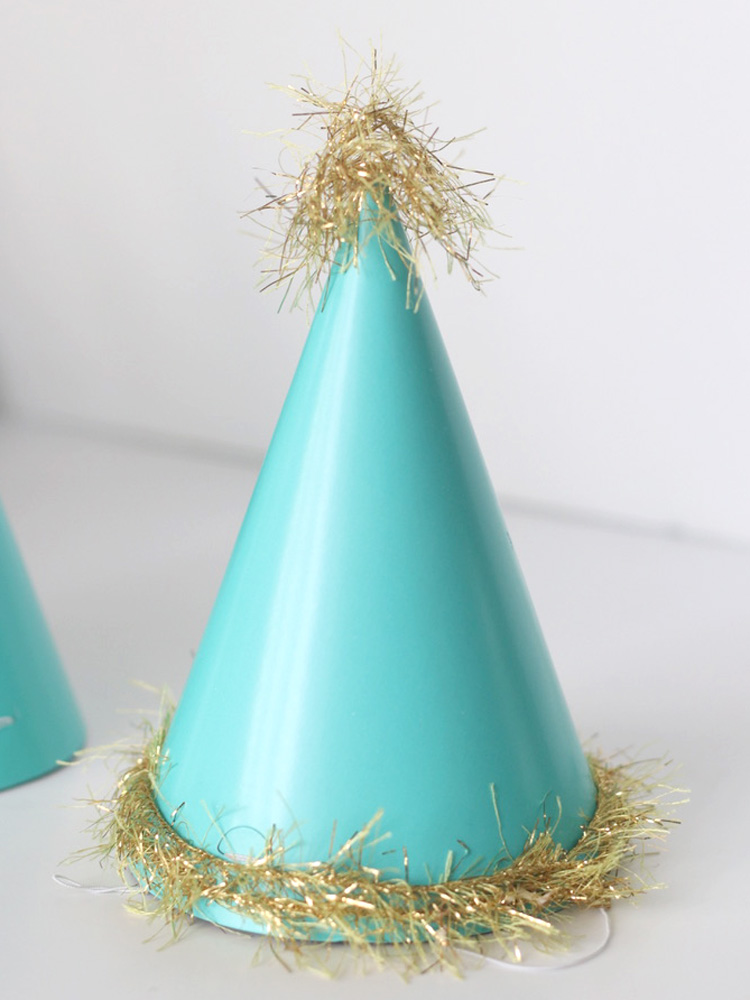 Some other ideas would be to use pom poms on the hats or cut stars out of paper to add to the party hats. Whatever you decide, the MONO Multi Liquid Glue will hold it on there. You'll be free to dance the night away as you ring in the New Year.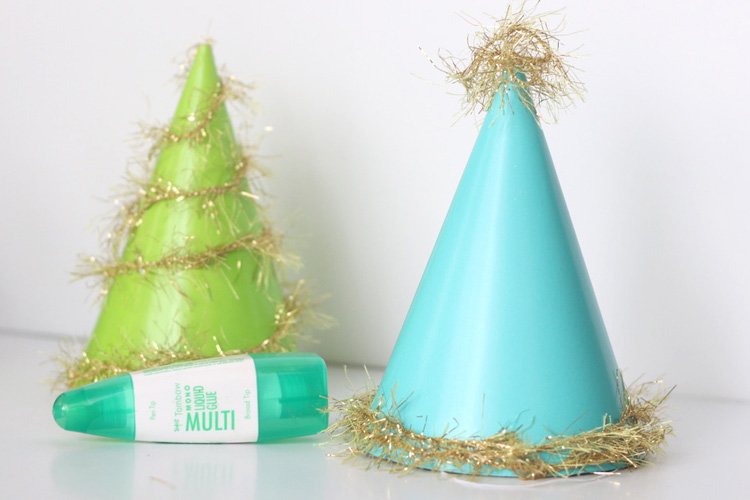 See how easy it is?  I bet your whole family would love to make their own party hats for the celebration.
Happy celebrating friends!