Hello friends, it's Smitha from the blog Smiling Colors with a new post to share. Is there any feeling better than opening a new journal? I am going to show you how to create a colorful 2022 cover page with markers.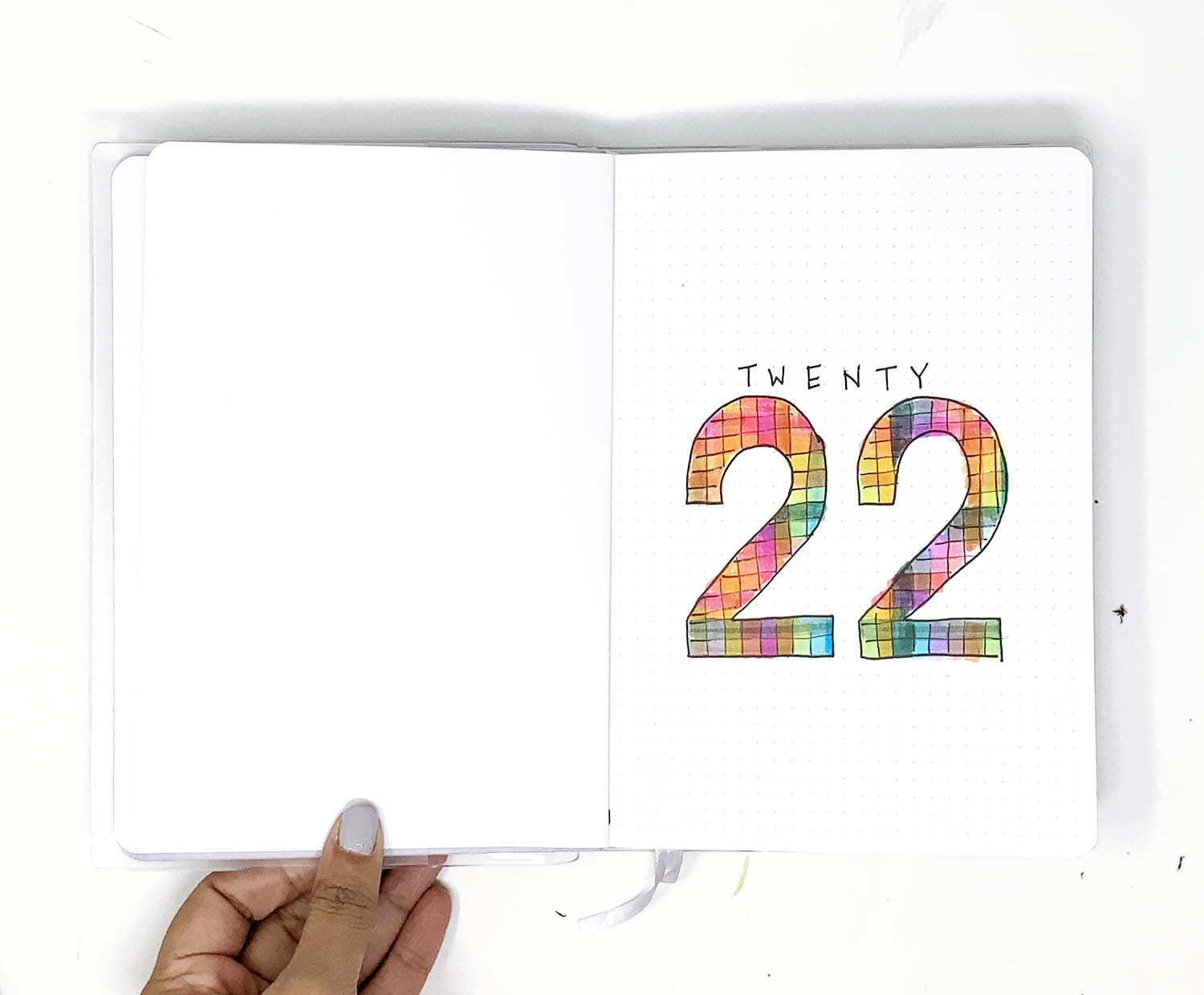 Material list:
Step 1:
First, sketch out your year number 22 to be large and in the center of the page. I used a MONO Graph Mechanical Pencil and drew out my numbers to be eight dots wide and 15 dots tall. Erase and recenter until you are happy with how it looks.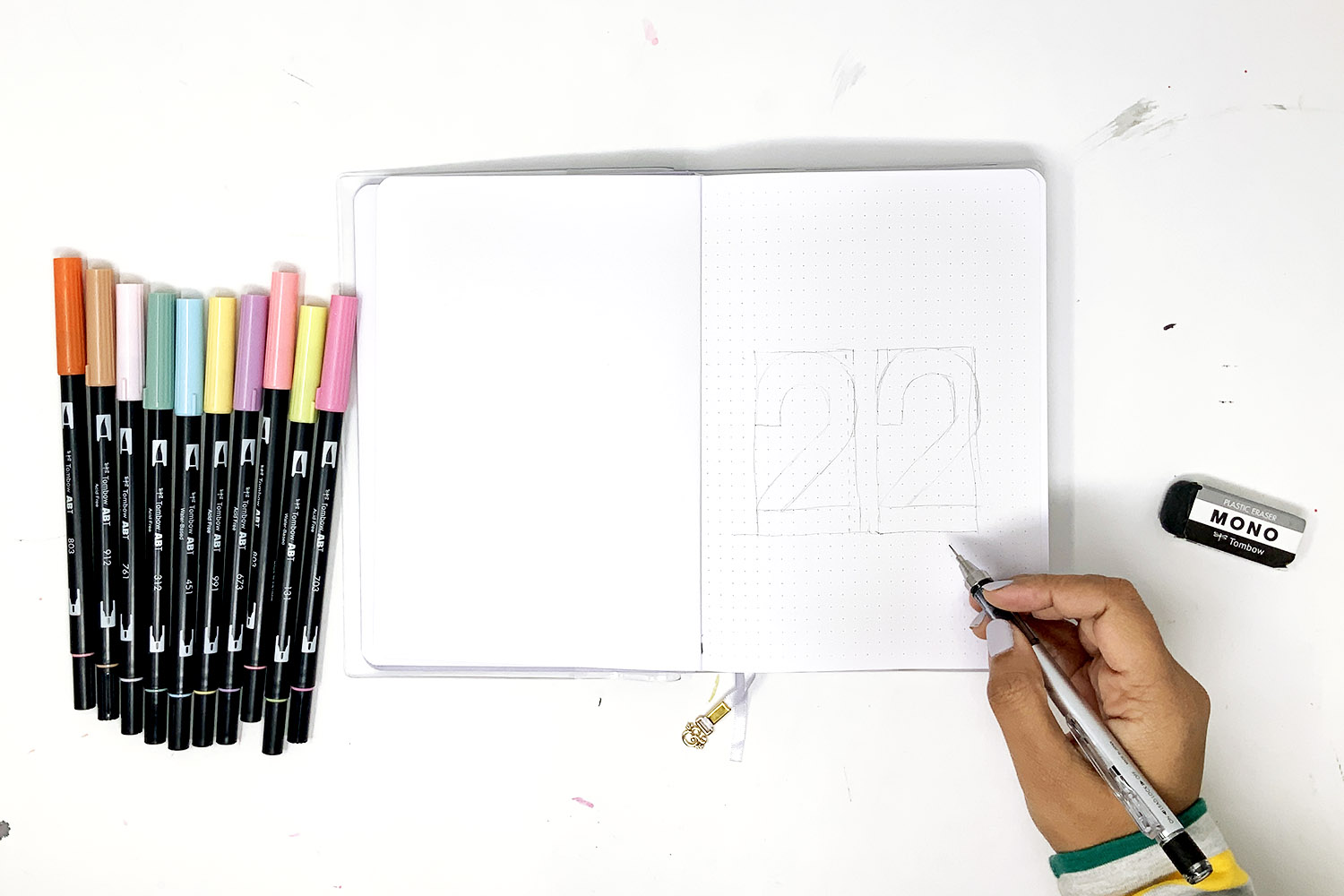 Step 2:
Using the penciled number outline as a guide, start adding stripes of color using the brush tip of the Dual Brush Pens. I did not overlap my colors but just added them as stripes here. Fill in the entire number using colors of your choice!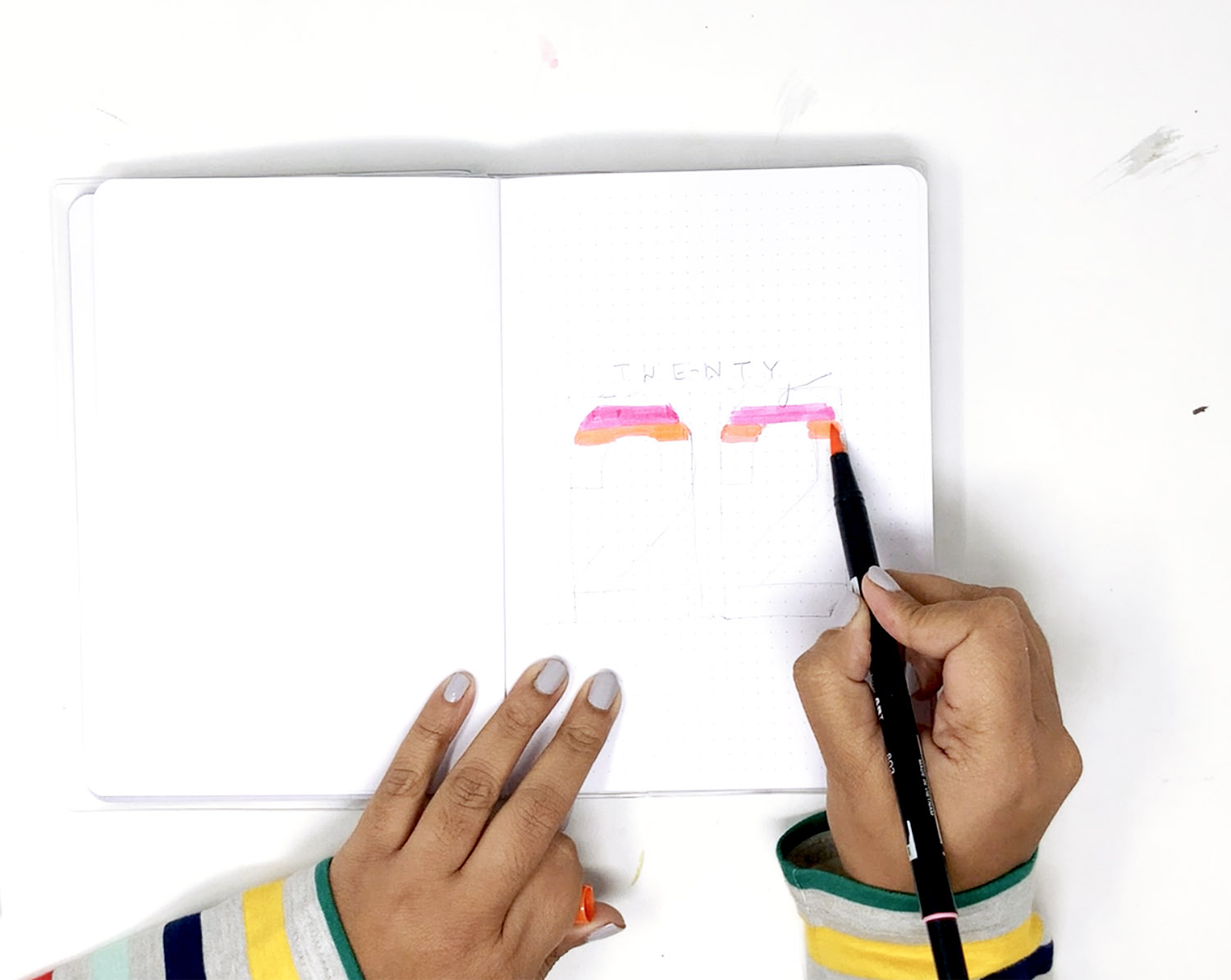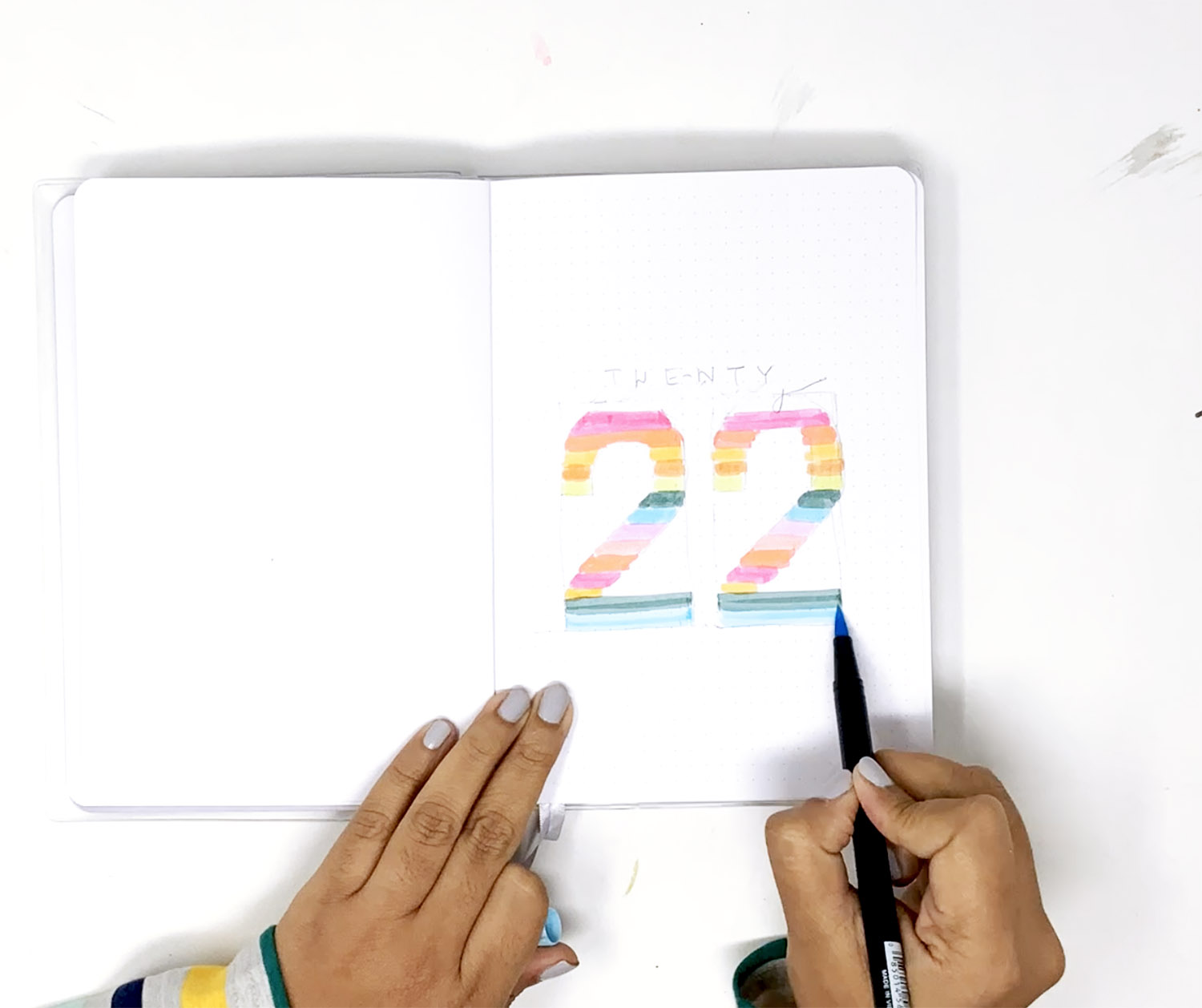 Step 3:
To create a rainbow plaid effect, fill each number with vertical stripes of the same colors!! The Dual Brush Pen colors overlap and create new in-between colors that add so much more interest to the lettering! This is a little difficult to explain but make sure to watch my tutorial video here!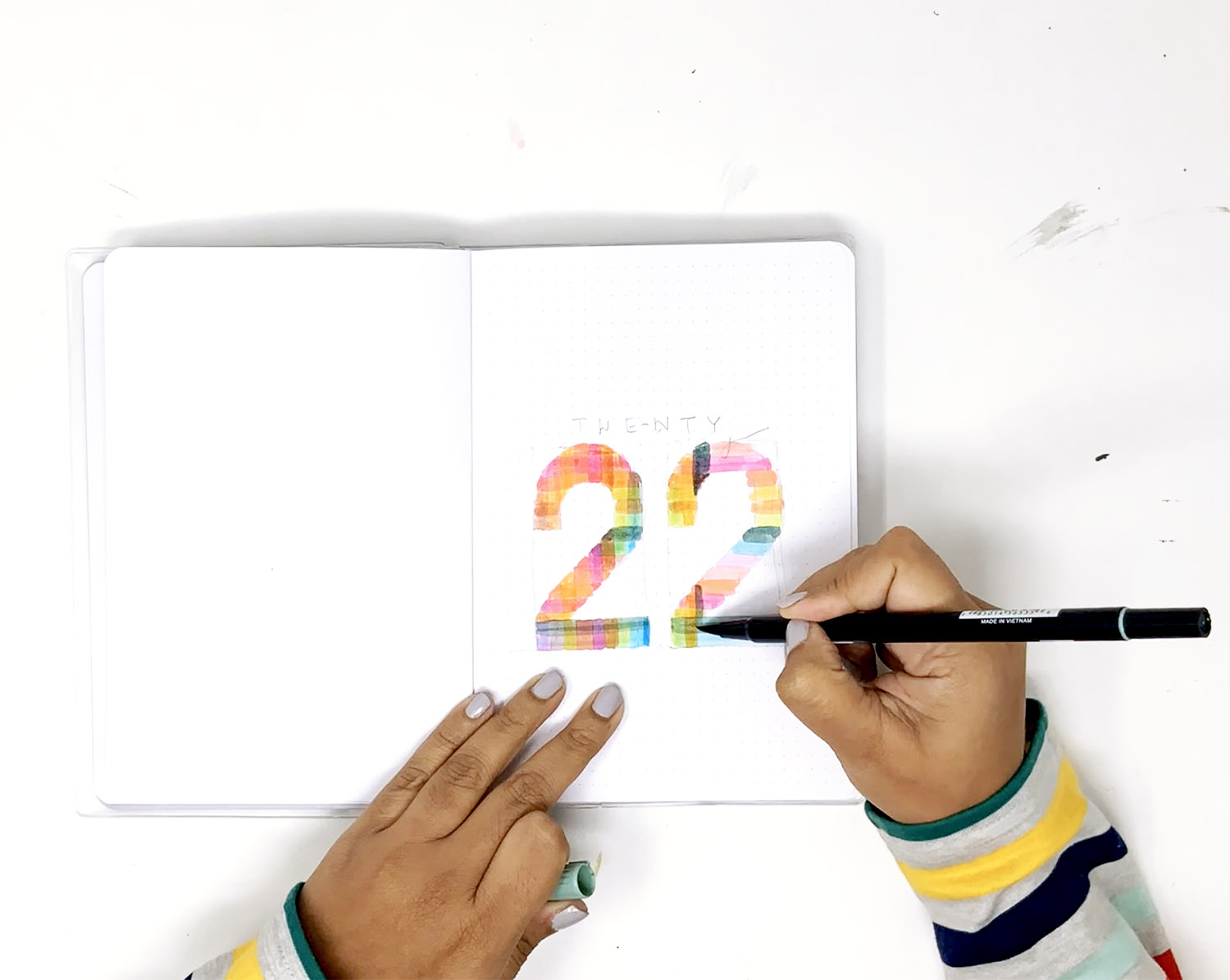 Step 4:
Finish your 2022 cover page, by lettering the word "twenty" above the number using a MONO Drawing Pen of your choice. To add more drama, you can also add a thicker outline (or shadow) using a grey-colored Dual Brush Pen.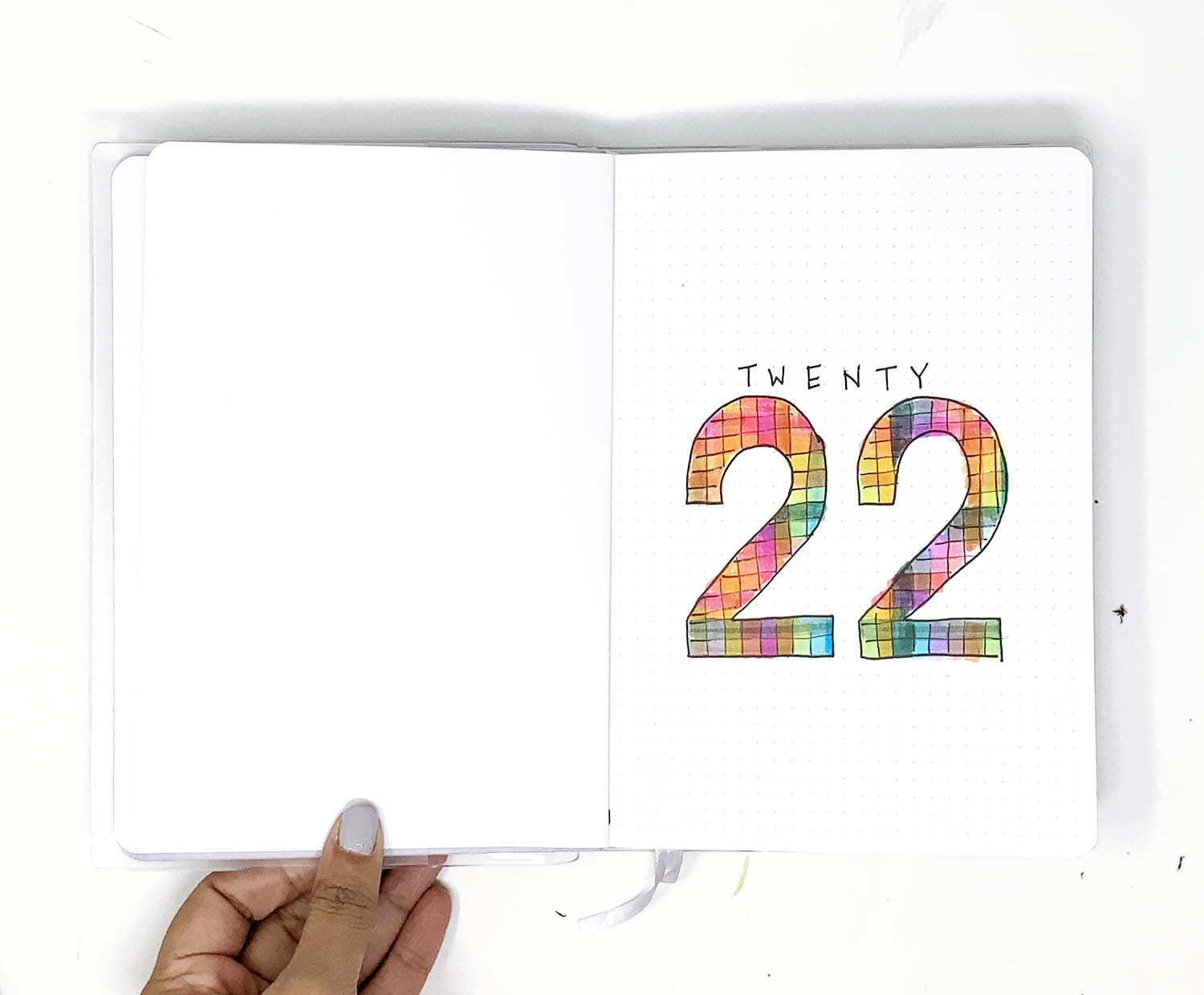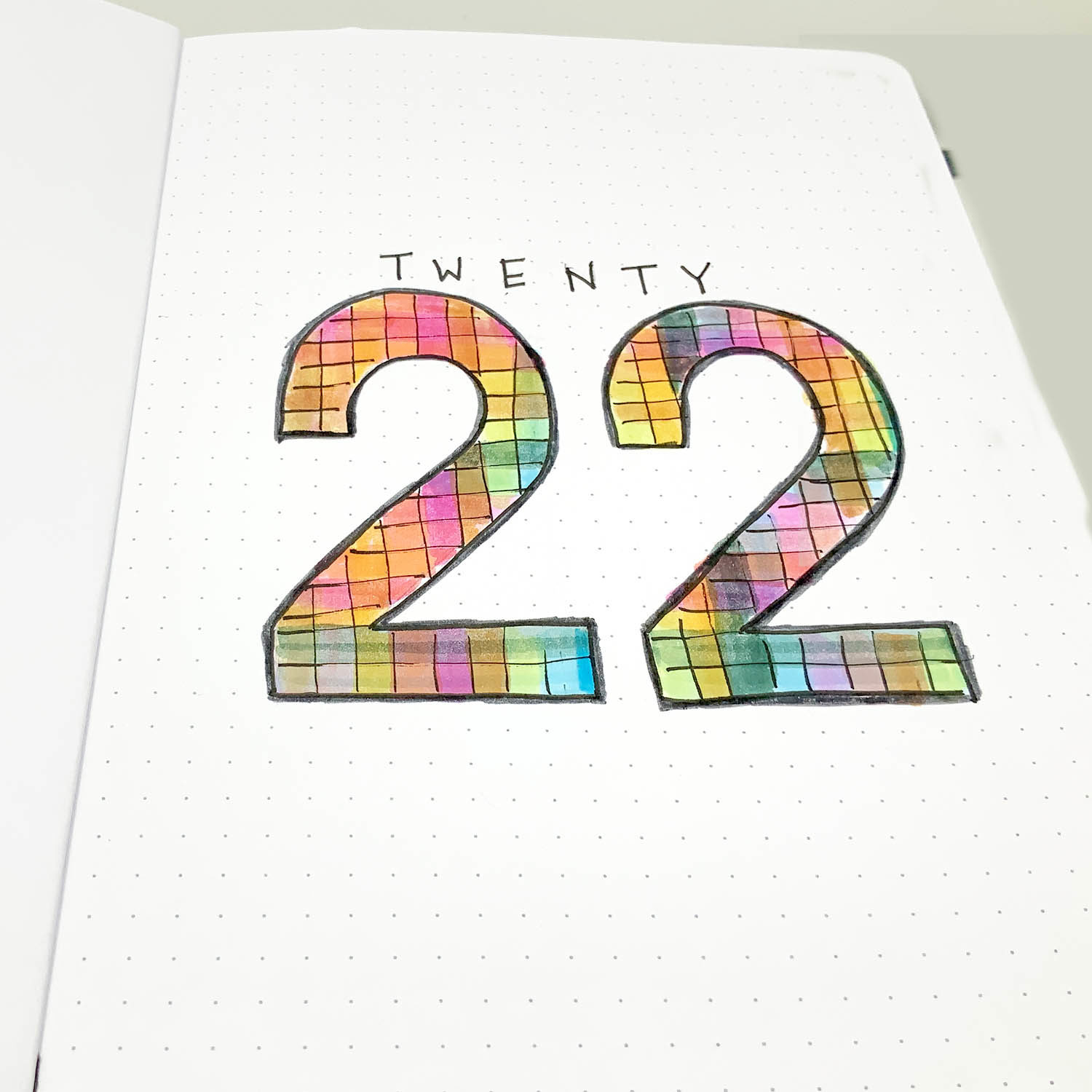 Watch the Video Tutorial
Click the video box below, or head over to Youtube to watch how I drew this cover page!
What do you think of this colorful 2022 cover page? Have you created your cover page yet? Let me know in the comments below
Happy crafting!
Smitha
Find me on Instagram: @smithakatti