With Valentine's Day right around the corner, the DT is sharing the LOVE.
I LOVE Tombow and am so blessed to be able to work with them and use their awesome products. In this post I'm going to share with you some new and new to me Tombow products.
I LOVE to do the holidays up big and have ever since my boys were little. You can see on my blog here, here, and here just some of the things I have done for my "boys" (DH included Ü) and friends. I also LOVE to make fun and simple little gifts for my friends and coworkers. Just a little something to show I care. Here is one of my favorite that I did for Tombow and gave to a friend.
In the past I've just found creative ways to wrap candy and this year I found this fun box that holds a large candy bar. It was so easy and simple to do, which is another thing I LOVE esp since I work full time during the school year.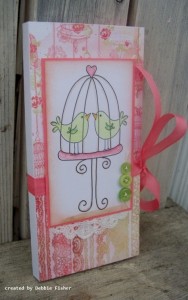 I colored the image (Designed2Delight) with Tombow's Dual Brush Pens (numbers: 990, 800, 062, 026, 772, 192, blender) and one of their new colored pencils from the "Very Pale Tone" collection. If you know me at all, you know I LOVE to color with colored pencils, so you can just imaging how giddy I was when I learned Tombow would be carrying colored pencils! Ü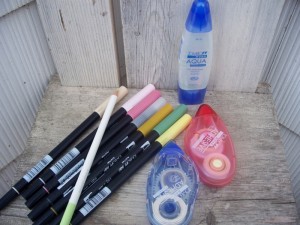 I'm still "new" at learning how to use the Dual Brush Pens, but a tip I have for you when shading is to take your lighter marker and brush it on your darker shade marker and then color. You won't ruin your markers doing this. Just color on some scrap paper til the darker color comes off.
I used Tombow's Mono Adhesive Power Bond to put the box together, Mono Adhesive Permanent to add the layers to the front of the box and the lacy edge to the inside of the box and adhere the ribbon,  and Mono Aqua Liquid Glue to adhere the buttons.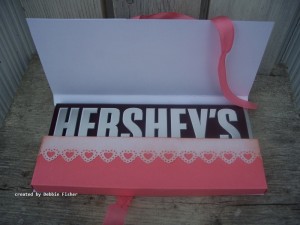 I truly LOVE Tombow's adhesive and I don't just say that because I am on the DT. I've been using it for 15 years! But I think my new LOVE is the the colored pencils. I've always loved coloring as a little girl and now as a big girl and LOVE how relaxing it is. Leave a comment here and you will be entered to win some colored pencils.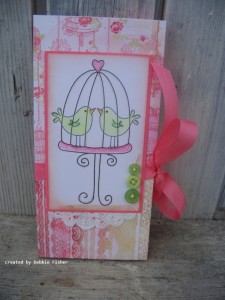 I hope you enjoyed this project of things I LOVE and would LOVE to hear from  you if you make one of these Candy Bar Holders.
-Debbie