The clear stamps from Inky Antics were so cute and so much fun to design with! The clear, simple outlines make them a joy to color with the Dual Brush Pens and very versatile when designing your project.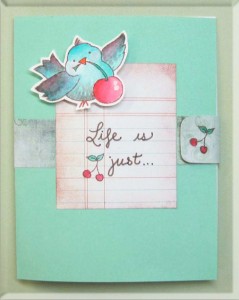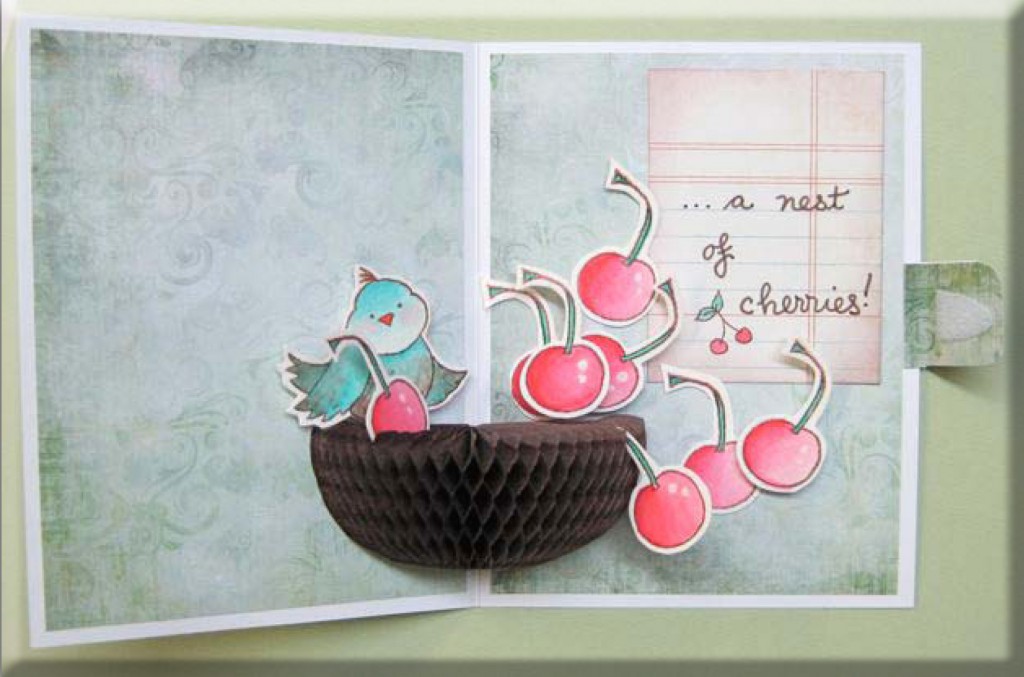 I used the "Cupcake Birdy" a little differently, using the cupcake top upside down for a nest. The HoneyPOP paper was super easy to use and makes the cards POP! Along with the Foam Tabs, you can make beautiful cards with an explosive surprise on the inside. I made the card so full of cherries coming out of the nest; I had to hold it closed with a bellyband and Fastener Tab.   The highlights on the cherries were added before coloring with the Glue Pen to create a resist. The feather texture on the birds was created using the indirect blending method and the brush tip of the blender pen stamping down the texture.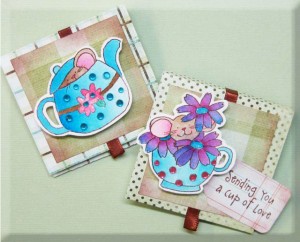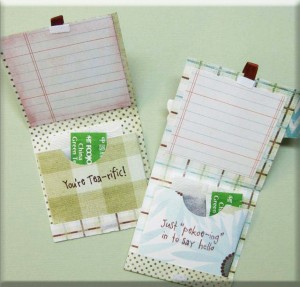 I then played with the "Teacup Mousies" clear stamp set from Inky Antics and created these little teabag cards. Again using the Dual Brush Pens to color and blend using the indirect blending method. The Stamp Runner Permanent Adhesive put everything together and the little cards closed with a small piece of Fastener Tab. The Fastener Tabs are easy to cut into the size and shape you
need with out gumming up your scissors and provide a smooth, flat way to fasten a card.    
I hope you enjoyed these cards as much as I enjoyed making them….
Be sure to hope over to the Inky Antics blog to see how much fun they had… 
 If you enjoyed this post please follow us on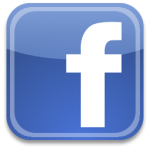 http://www.facebook.com/tombowusa  and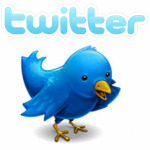 http://twitter.com/#!/tombowusa