It's ABC Week in Tombow, so this week you've seen everything but cards. Lately I've been a little hooked with Wall Hangings and I wanted to do a Home Decor Project for my new craft room. I used some of my favorite things like dress forms, wings, corrugated cardboard texture and heat embossing.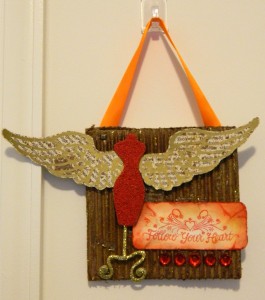 First, I use some recycled corrugated cardboard which I misted with homemade mist. Then with my fingers I spread a little bit of bronze paint and gold glitter glue. You just keep doing it until you like how it looks. When it was little bit dry I used the Mono Aqua Liquid Glue and with the fine tip I applied some random microbeads. The dress form is a die cut but I used recycled cereal box to cover the top I used microbeads which I applied with a pretty thick coat of Mono Aqua Liquid Glue.  *Mono Aqua Liquid Glue dries completely clear and after is dry you won't even notice where it is. It also has a fine tip for little details and the broad tip is for covering bigger spaces like the dress form. The bottom is two coats of gold glitter glue. The wings are rub-ons that I used on some misted dictionary pages. To put the piece in the cardboard I used Tombow's Power Tabs. *Power Tabs can hold up to 6 ounces and it works on a difficult surface like corrugated cardboard. Follow Your Heart was heat embossed and I wrinkled the paper to give it some texture before I inked it. To glue the title and bling I used Mono Multi Liquid Glue. I used Power Tabs on the ribbon before punching a hole  for the brads.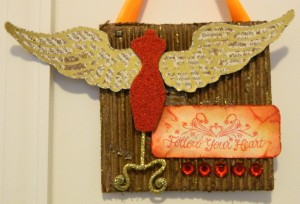 I love recycling and using scraps and this is a 85% recycled project. What people see as trash I rescue and turn into treasure.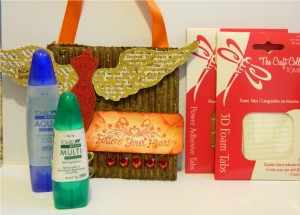 Tombow's Power Tabs and I have become good friends in these last projects, if you don't have them, you definitely need to get them!! I hope you liked my green project!! Happy Thursday and see you tomorrow!! Take Care!!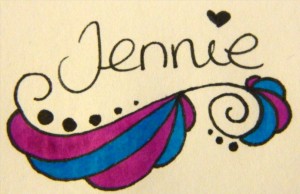 If you enjoyed this post please follow us on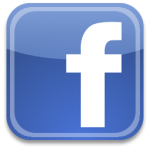 http://www.facebook.com/tombowusa and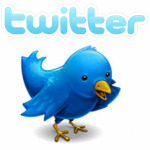 http://twitter.com/#tombowusa