this week's blog hop allowed me the opportunity to stretch my creative juices and take these fun stickers past just paper and try using them in a different way.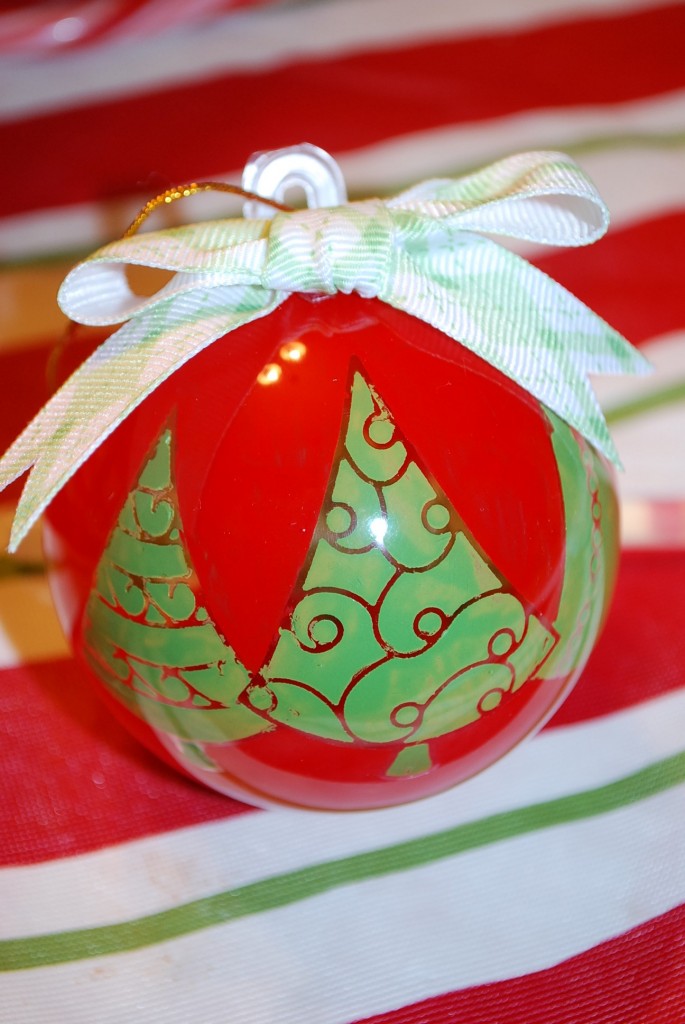 i love hand-making ornaments! Elizabeth Craft Designs have a great product that helped me make some fabulous ornaments this Christmas season. the product are their peel-off stickers and they have so many uses.   using clear plastic ornaments (the kind that separate into two halves) i attached the peel-off stickers inside. i smoothed them down really well, making sure there weren't any gaps between the sticker and the ornament. the next step was to paint the inside of the ornament, over the stickers, with acrylic paint. this could be a quick paint the whole thing one color, or an intricate job by painting individual sections different colors.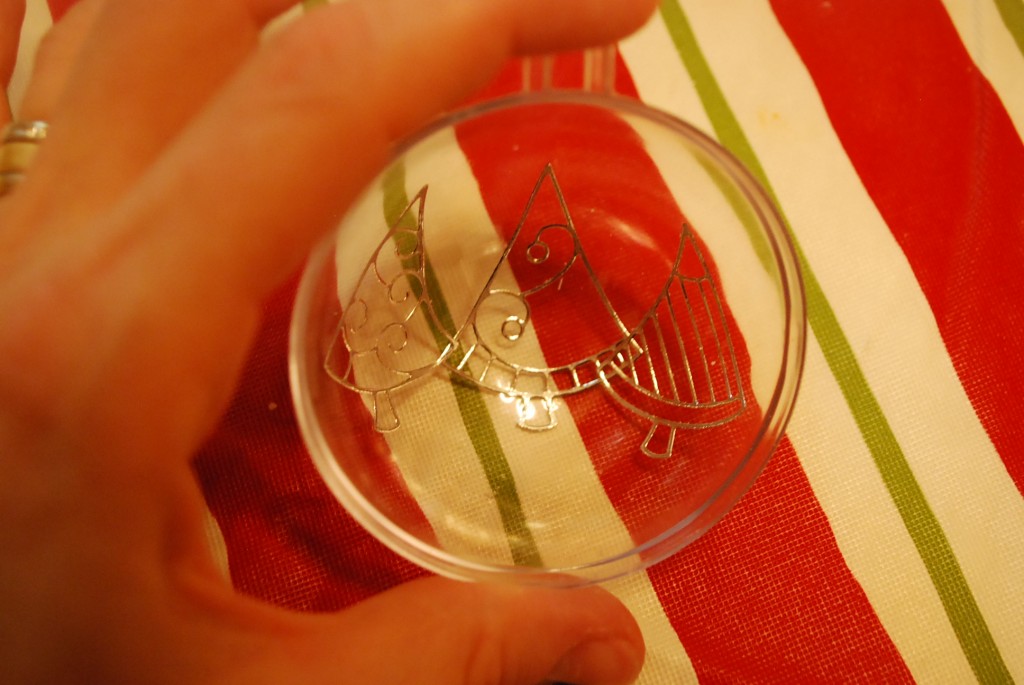 once the paint has dried, about 1 1/2 – 2 hours, carefully peel the sticker off of the ornament. i used a paper piercing tool to help lift it up, without scratching the paint. then i used Tombow Power Tabs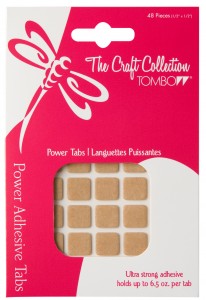 and added a bow to the top of the ornament and tied on some gold cording. the result is an outline of the image, that allows light through, and glows when it hangs on the Christmas tree. and i love it!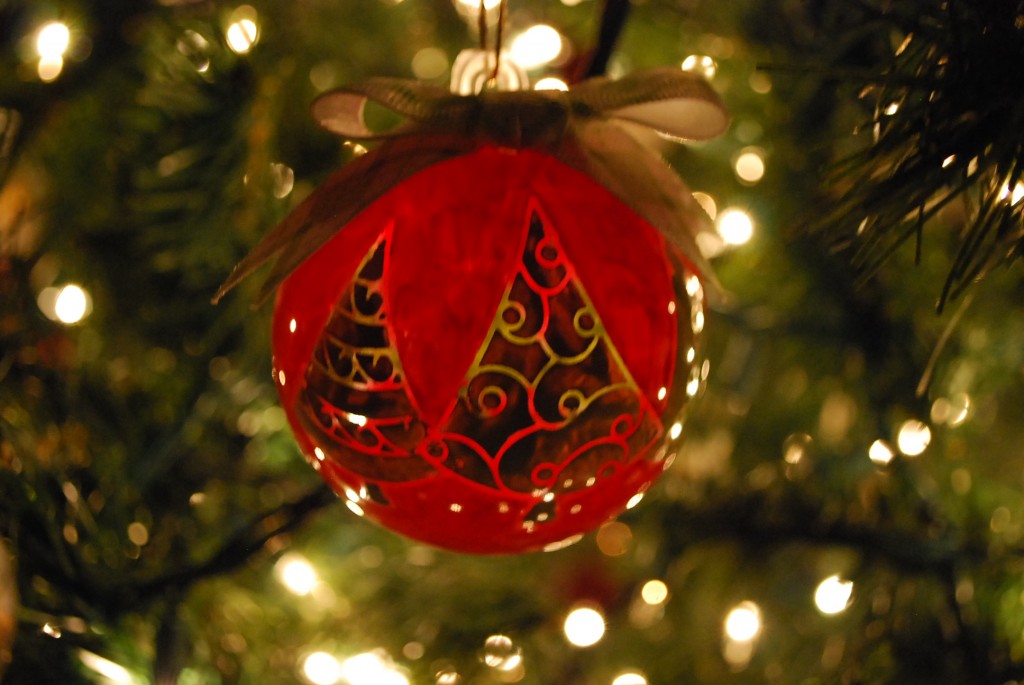 thank you Elizabeth Craft Designs for a great product and a fun blog hop! be sure to check out their blog this week for more ideas on how to use their peel-off stickers and other fabulous products!  

if you enjoyed this post follow us on facebook and twitter!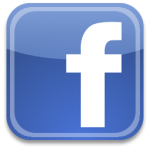 http://www.facebook.com/tombowusa  and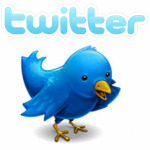 http://twitter.com/#!/tombowusa