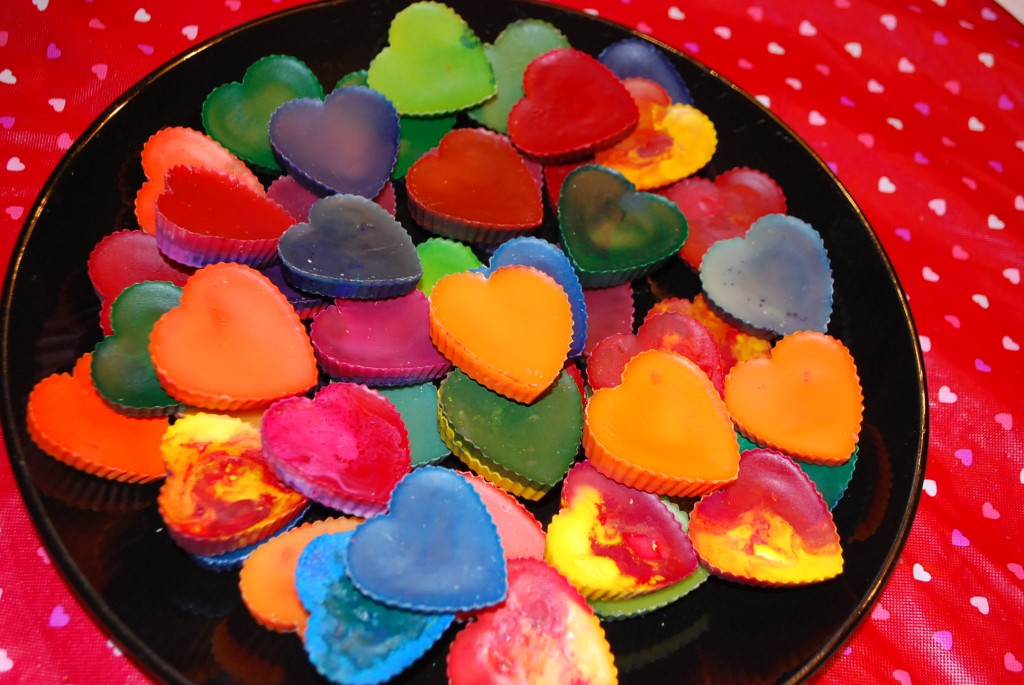 can you handle one more LOVE/VALENTINE related post? i hope so, because this one is too cute to pass by.
i found the idea on Pinterest to melt crayons to create little valentime hearts. it was very easy to do, and my daughter totally loved breaking the crayons.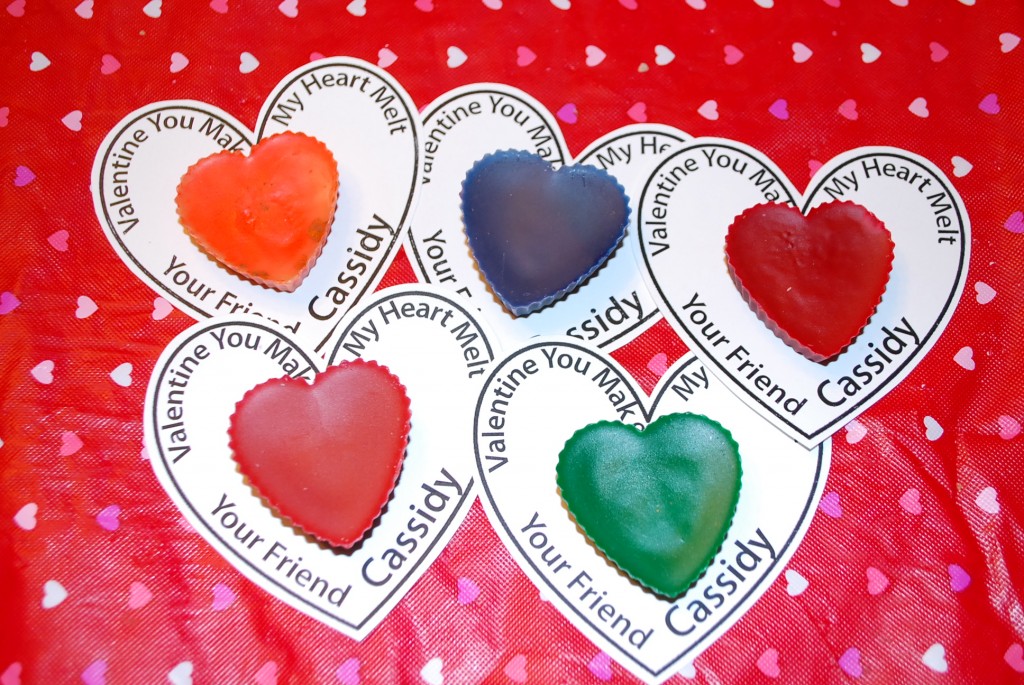 once i had the crayons melted down and cooled, and my clever husband printed the heart base for the card, i got to work attaching the crayon hearts. the wonderful thing about Tombow having so many different adhesives is that there is always something that will work to get the job done. for this project it was the Tombow Power Tabs! these sticky squares are strong…strong enough to hold the crayon to the cardstock without the fear of it falling off. i packaged the hearts in individual plastic bags, so they wouldn't "draw" on each other, but once in the bag i didn't want the crayon to come off the card and color on that. but they stayed put with the Power Tabs.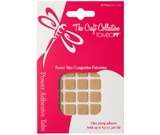 thank you Pinterest, the original creator of the heart crayon, and TOMBOW for making our Valentine's homemade and extra special.

PS: Be sure to go HERE if you haven't to sign up for Tombow's Leap Year prize.
if you enjoyed this post follow us on facebook and twitter!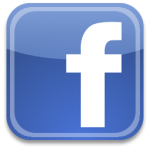 http://www.facebook.com/tombowusa         and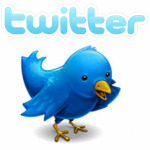 http://twitter.com/#!/tombowusa