Is that time of the month when we give cards a week free to make other type of projects. I love making layouts and I plan to do a whole lot more. For those of you, brave people who are making the LOAD (Layout A Day) Project I hope you are all set with your Tombow products to tackle this quest. Since I'm not that brave I'll stick to a Layout each week, here is my Layout for this week.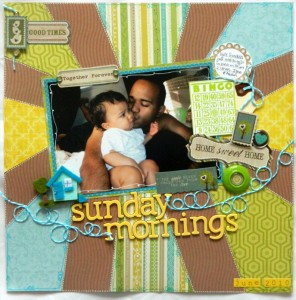 I've wanting to do this background for a while and I found this great photo to use. First I sketched it on a blank page but you can also do it on the back of your page. Maybe you can even free hand it but I am a perfectionist. After gluing the stripes I matted my photo with the Stamp Runner Dot Adhesive which is the one I always use since is Acid Free and glues smoothly. I doodled all the stripes and I used my Tombow Dual Brush Pens with the fine tip ideal for perfect doodling. I used alpha stickers for the title and I drew a line around the letters so they can stand out and I added twine to some of the letters. I hold the twine in it's place using the Mono Aqua Liquid Glue and for a little extra detail I like using a staple on both ends. On the right I clustered many embellishments like the journaling and Bingo Card Stamp, some Puch Outs, the brad, and for the tag I colored the brown hole protector with a Tombow Dual Brush Pen and added Twine. For the green embellishment in the center I glued the Bubble Cap with my Mono Multi Liquid Glue and Glued the green part to the layout using Power Tabs. On the corners for balance I used the punch outs, brads and twine and in the bottom I used Tiny Alphas.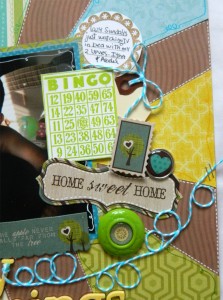 Remember to buy your Tombow Products for the LOAD Projects, Project Life or even if you just scrap once in a while. Now they are available at the Tombow Online Store!!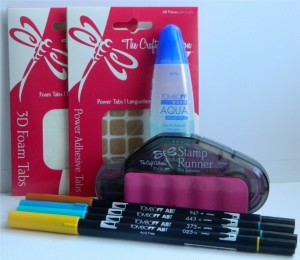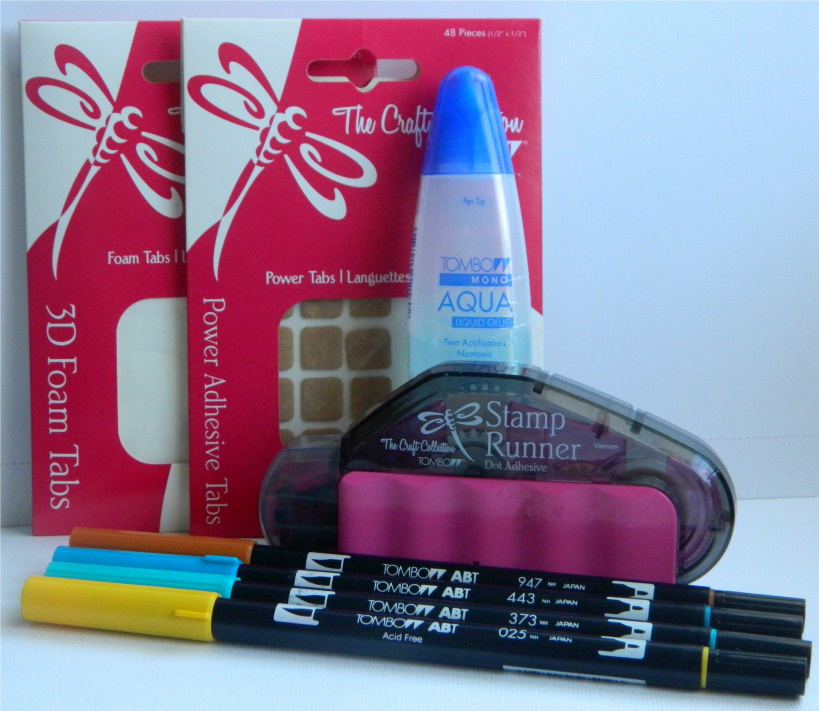 I hope you liked my layout!!
Take Care!!
PS: Be sure to go HERE if you haven't to sign up for Tombow's Leap Year prize.
If you enjoyed this post please follow us on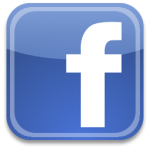 http://www.facebook.com/tombowusa