Last week we had so much fun with the Tab Fasteners and this week we are using Power Tabs!!
Back in January I told you that I wanted to make more Home Decor for my daughter's bedroom. If you don't remember you can see it HERE. I bought another birdhouse. I just LOVE these. Is incredibly easy too!!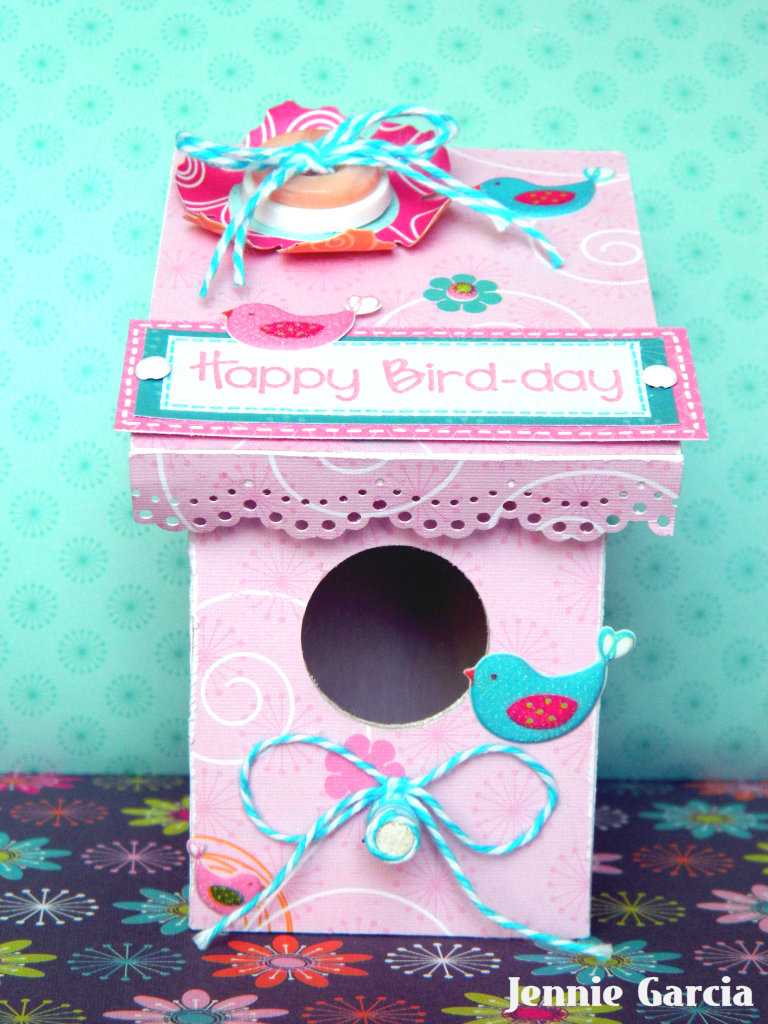 The birdhouse comes with a rope that I thought I would use again but I didn't use it because I liked the end result without it. I don't like heavy paint on projects, I wanted kind of stain feel so I used a little bit of white paint in the edges where is hard to put paper. Even thought the paint is not heavy it gives it a more polished look. With regular paper trace the birdhouse, for the hole you can use a one inch circle punch and for the stick you can use a hole puncher.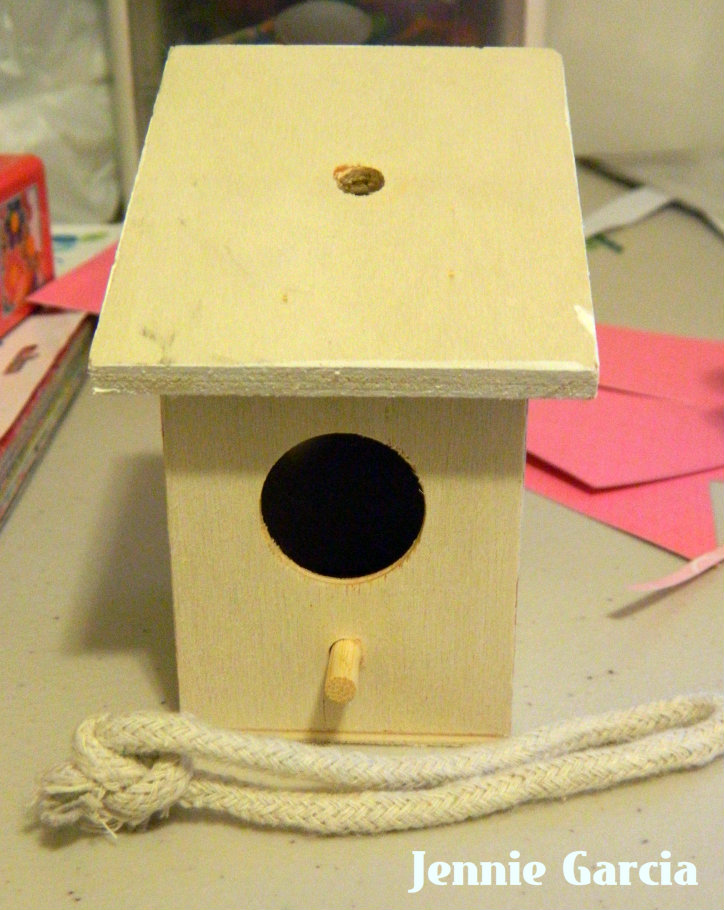 I always cut a bit extra to avoid coming up short, then I shave the extra with a craft knife. To glue the Momenta papers to the house I used the Broad Tip of the Mono Multi Liquid Glue. Is very hard to get all the corners perfect so I keep the shabby chic look by using a nail file to try to smooth the corners. On the front I used a border punch to give the house a little detail.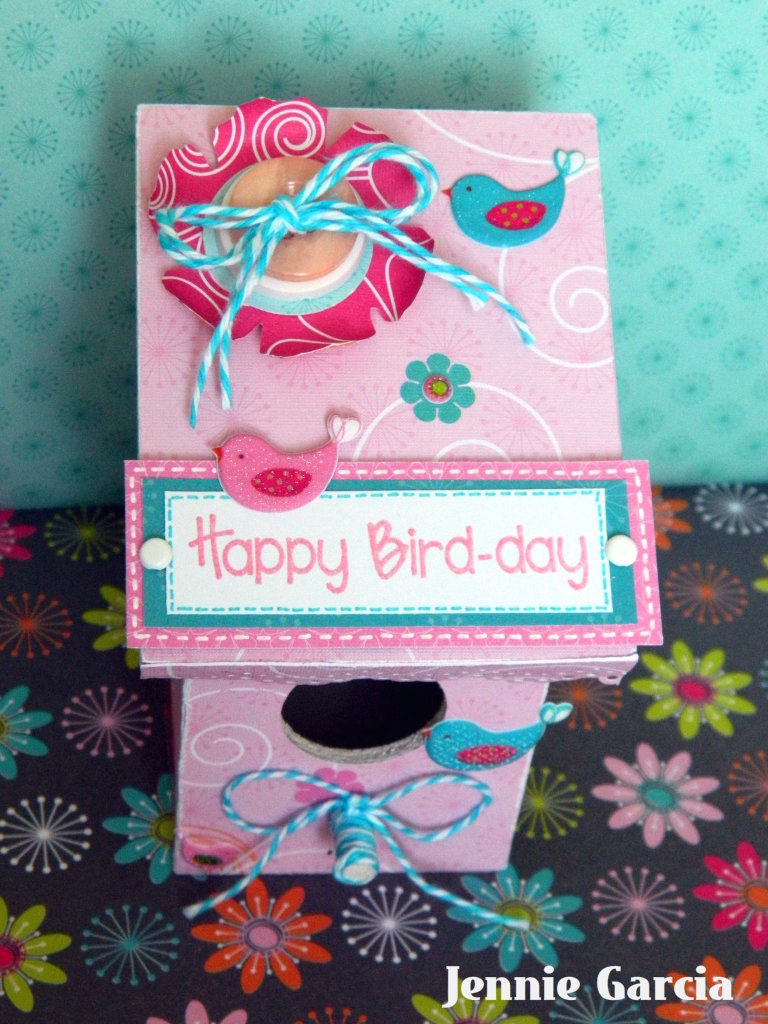 To glue the button and the whole flower I used the Power Tabs.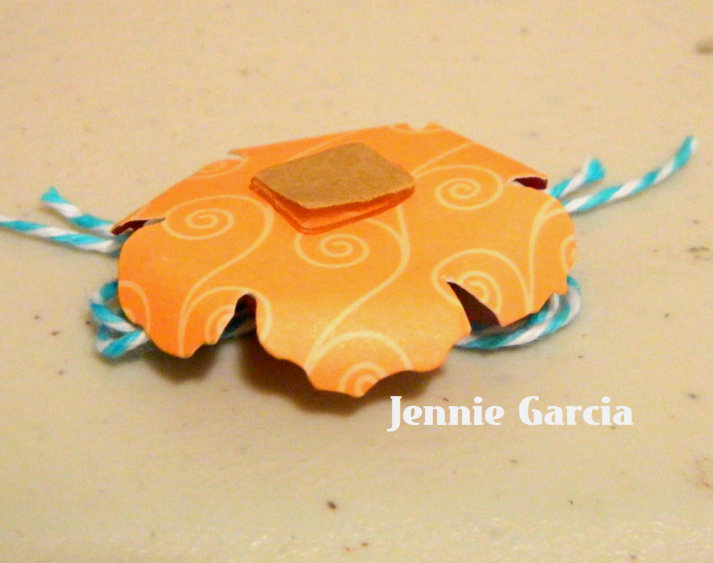 I also used Power Tabs for the house sign. Sometime is hard to glue something with brads but Power Tabs are a great solution!!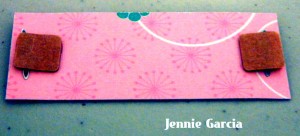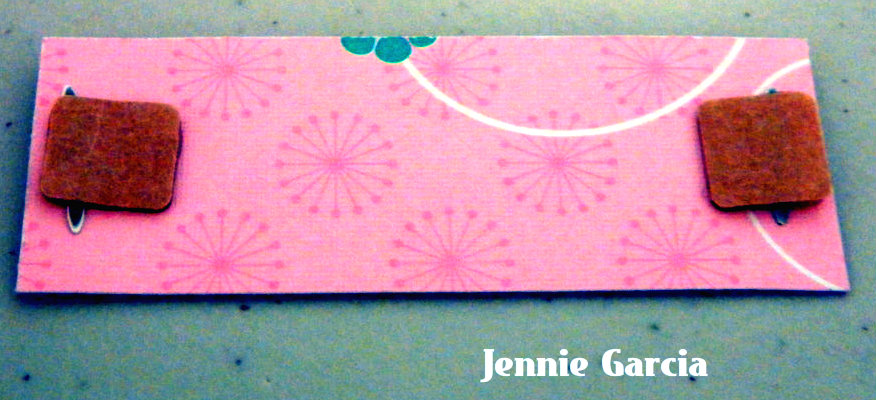 I covered the stick with twine using Mono Aqua Liquid Glue. It works amazing since you can see a hint of glue :0)
I decorated the house with stickers.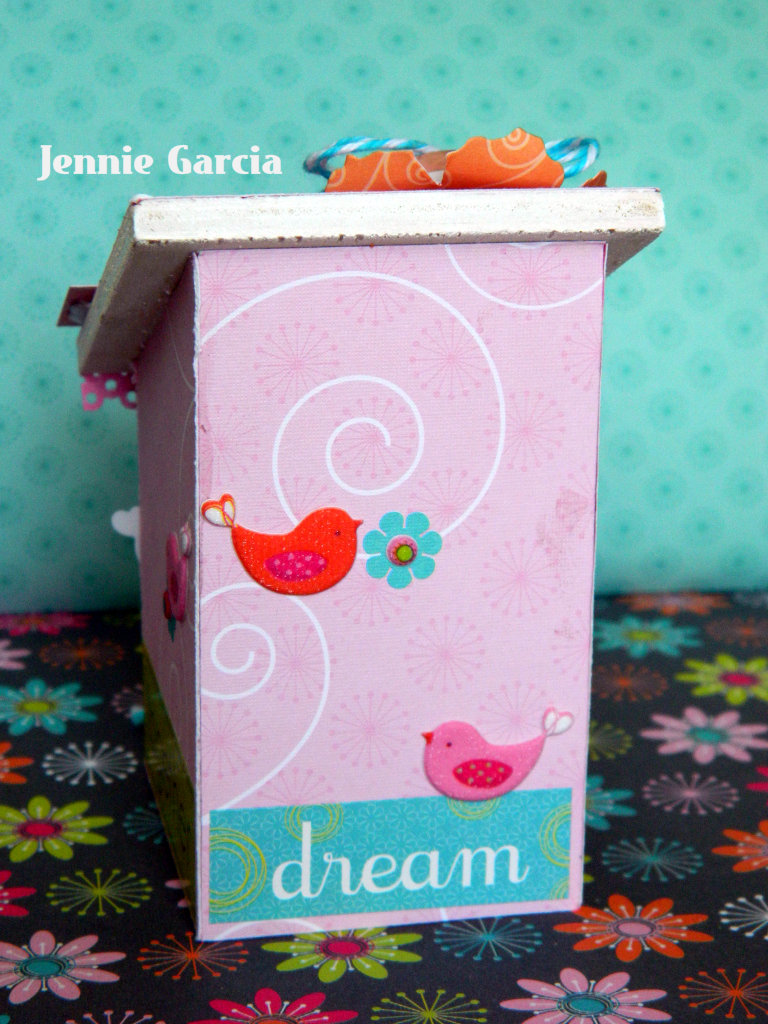 I kept it real girly.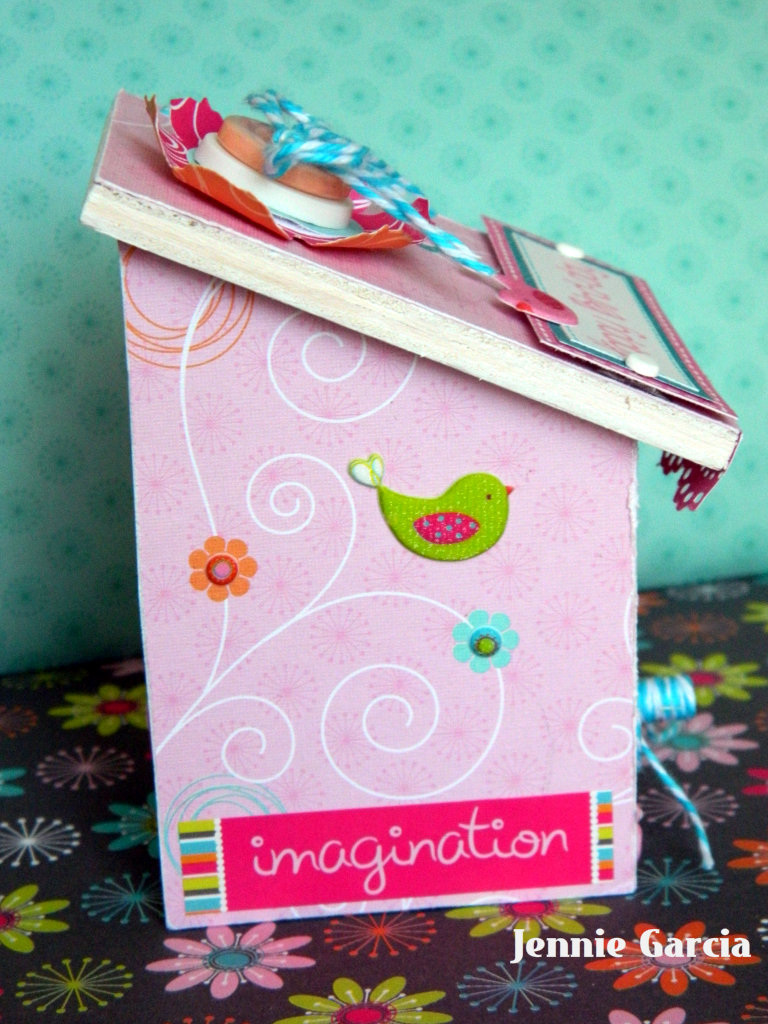 I made this flower with a die, a one inch circle punch, two stacked buttons and more twine.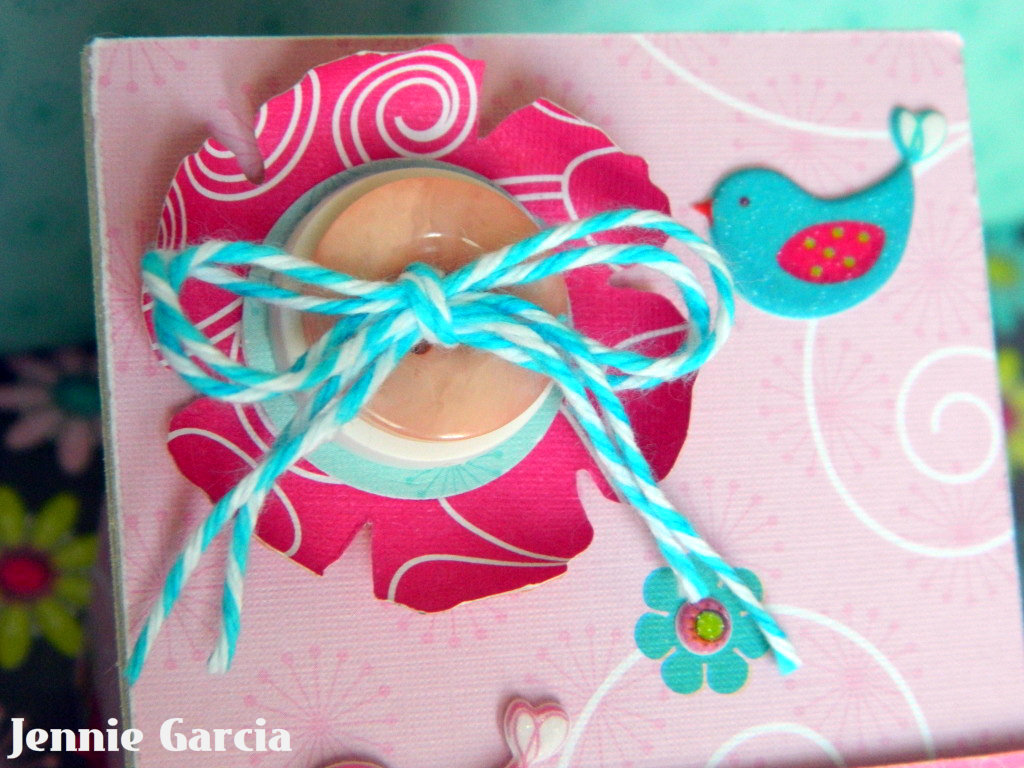 See??!! It was super easy!!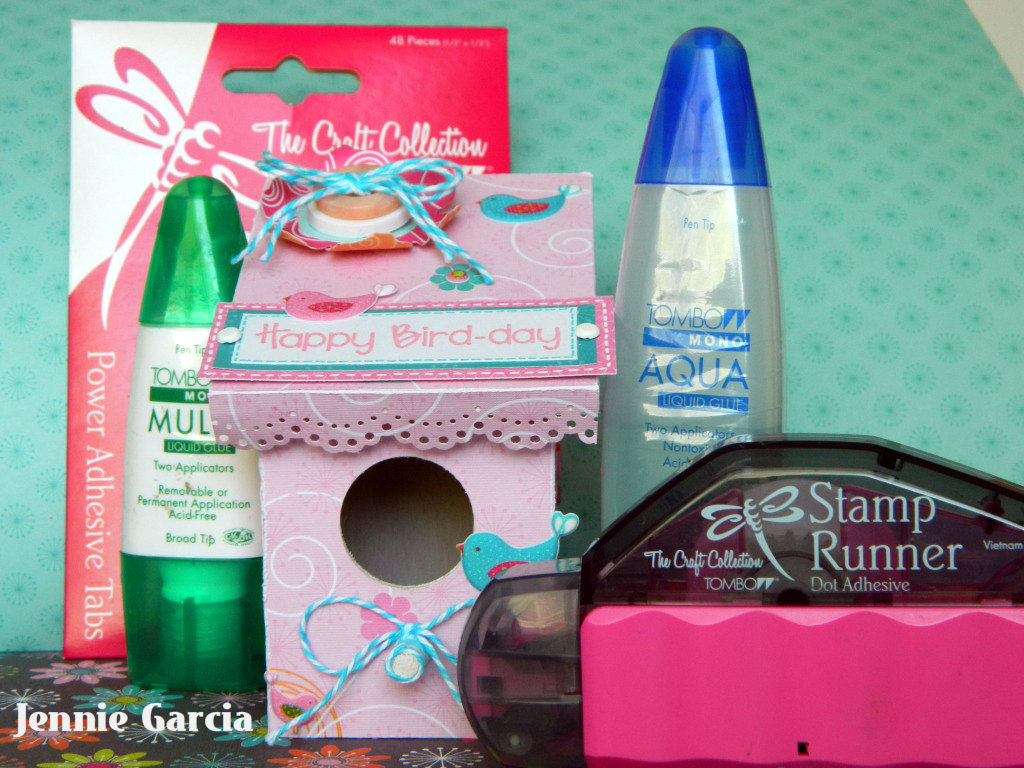 I hope you liked my little house!!
Take Care!!
If you enjoyed this post please follow us on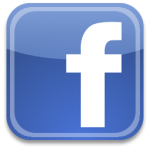 http://www.facebook.com/tombowusa