The star of the week are the Tombow Foam Tabs which I LOVE because I love dimension in my projects. To continue with the Home Decor theme of last week I made a banner for my daughter's room using the same Momenta Kaleidoscope Paper.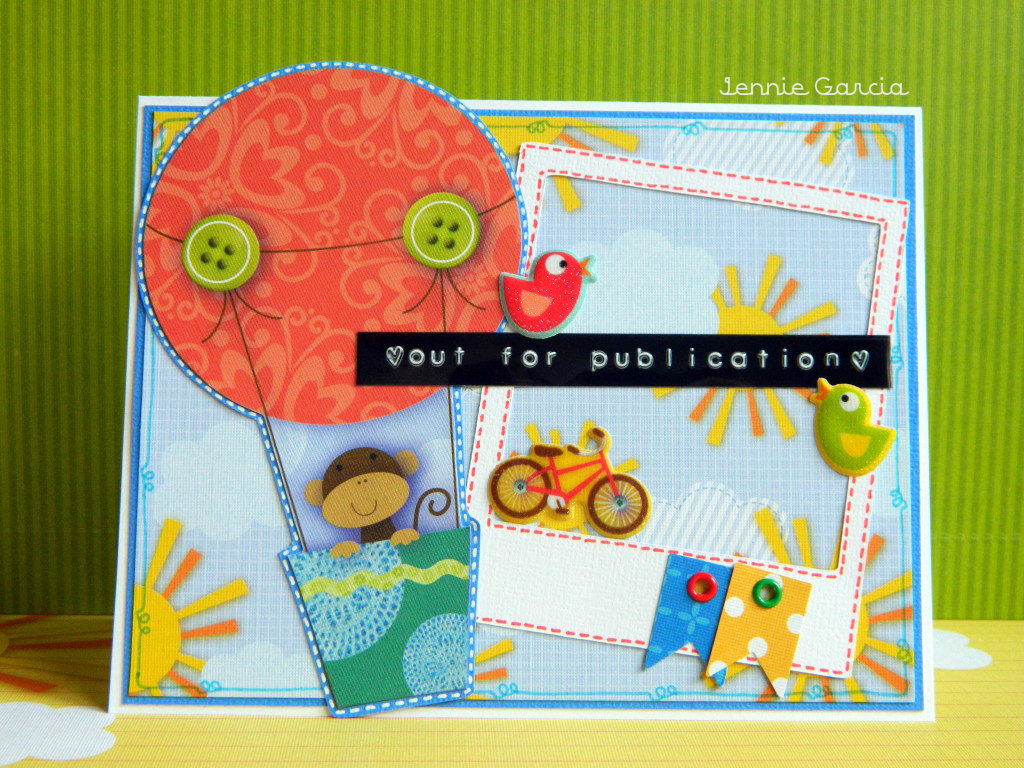 Out for Publication But don't worry we'll be back soon :0)
I started by making my pennants with recycled cardboard from cereal boxes, you can use your chipboard too. I made a pattern and traced it in to the cardboard. After cutting ALL the cardboard I used the broad tip of the Mono Multi Liquid Glue to spread the glue in all the pennant and then I added a rectangle of the paper of my choice. It dries pretty quickly. What I do is keep gluing in all the pennants and when I'm done gluing I take my craft knife and I cut the excess in the order that I glued. I used my Tombow Dual Brush Pen to doodle around each pennant. You can punch the holes now or at the end, it really doesn't make a difference. I do recommend using eyelets to protect it and make it look more polished.  Now I will explain how I did the flower with the letter.
First I did a simple rosette. In case you don't know how these are made, is really easy. I used 1 1/2 x 12 paper and punched one of the borders. Using my scoreboard I scored at every 1/4 and 3/4, I turned it around and I scored at every half inch. Glue the corners (like in the second photo). Using a one inch circle I used my Mono Multi Liquid Glue to apply it around and I glued the rosette on it. You can keep it really close or give it a little wiggle room, is up to you because it won't show anyways.
I glued the rosette to a doily with the Mono Multi Liquid, on top of that I glued my scalloped circle. I doodled it with the Dual Brush Pens and on top of it I placed the letter with my Tombow Foam Tabs. Then you just glue the whole thing to the pennants.
The banner says my daughter's name which is Ithamar.
A little close up. I added a few Momenta stickers to spice it up.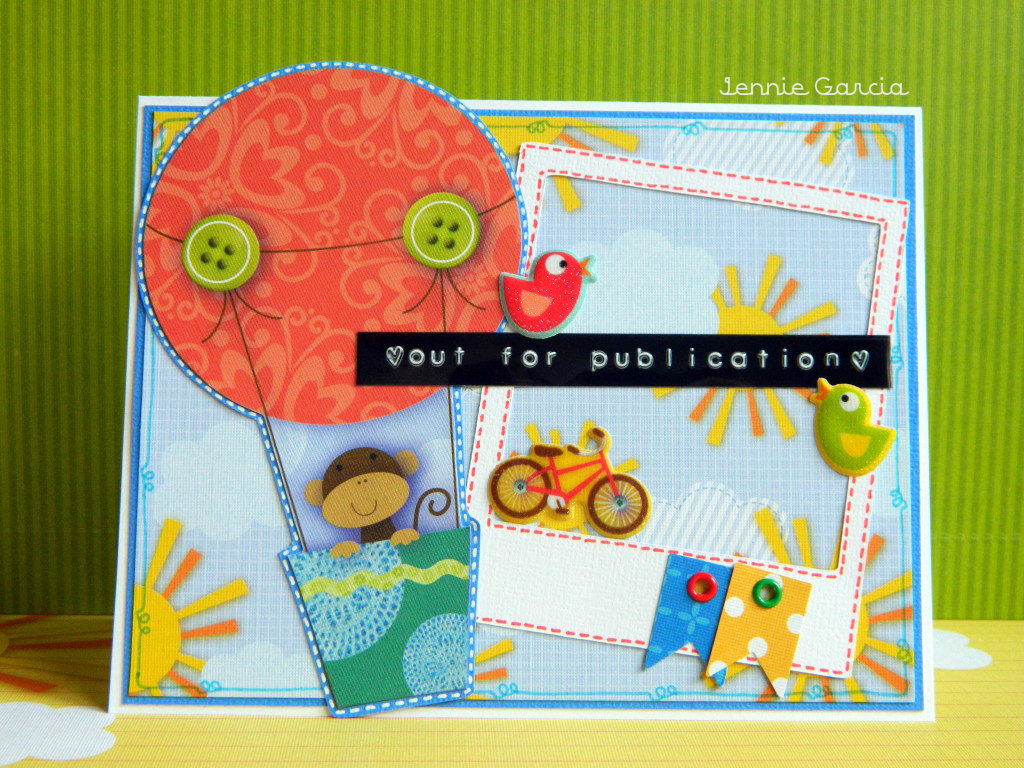 Easy right??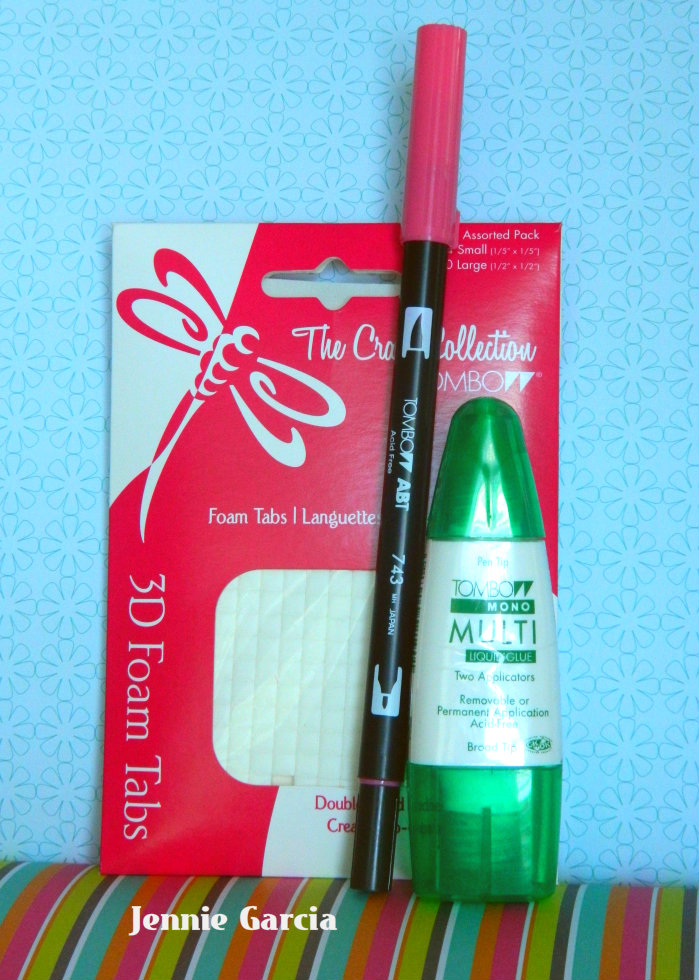 I hope you liked this girly banner!!
Take Care!!
If you enjoyed this post please follow us on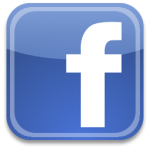 http://www.facebook.com/tombowusa