Happy Friday!  As you read this I am on my big adventure in New York City visiting my sweet niece, Kelly.   Today we are going to a taping of the Anderson Cooper show and tonight we are seeing The Lion King.  I can hardly wait!
I have a small Uni-keep binder box that I created to hold all of my travel documents and tickets to different events while in New York.  This binder box has a clear cover that you can insert with whatever you would like for a cover.  I started with a piece of green textured Bazzill Two Scoops paper and then added the black polka dot print from the Simple Stories Destinations collection.  I wanted to add a little dimension, but didn't have a lot of space under the sleeve so I decided to use some of the Tombow Power Tabs.  I love these tabs because they are thin but super strong and I don't have to worry about anything falling apart.  Ever!
As you can see in these two photos, I added them to the corners of the print paper and even to the back of the Statue of Liberty sticker.  I wanted to ensure the sticker would not fall off.  I also cut up some of the Power Tabs and adhered them to the back of the airplane.  I love that you can cut them to just the right size!   Speaking of cutting the Power Tabs to the right size, see those buttons?  I cut the Power Tabs in quarters and put a small piece behind each button.  
Well, I've gotta run.  We've got places to see and people to watch!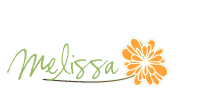 if you enjoyed this post follow us on facebook and twitter!