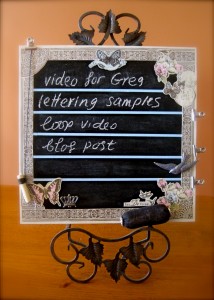 What a great challenge, use Tombow Correction Tape in a craft project! Sharron gave me this great idea of using it to 'paint' lines on a chalkboard! I have it displayed on an easel, but will be hanging it on the wall next to my desk to help me focus on my most important tasks for the week.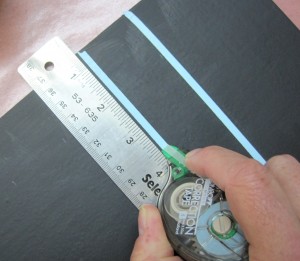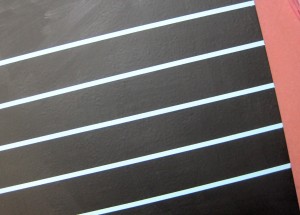 I started by painting a 12 x 12 board with black chalkboard paint. When dry, I measured and marked where I wanted to add lines. I then used a ruler and the blue colored original MONO Correction Tape. They came out perfectly! To protect the taped lines, I covered them with two coats of matte varnish.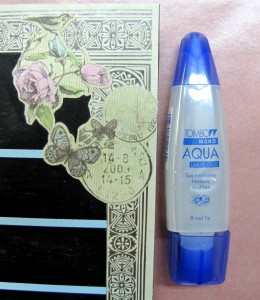 I added a paper boarder and cut-out images from the Bonjour Collection from Kaiser Craft. I used the MONO Aqua Liquid Glue to decoupage it onto the board. It works great for paper to painted wood glue jobs with no wrinkles and a smooth finish.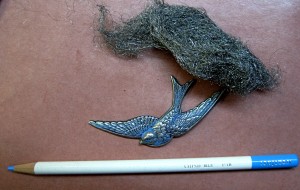 To embellish the board further I added some colored charms. I used a light blue Irojiten Colored Pencil to add color and then wipe off the excess with steel wool. The result is a antiqued colored charm that you can do in seconds! The finished charms are attached to the board with Power Tabs.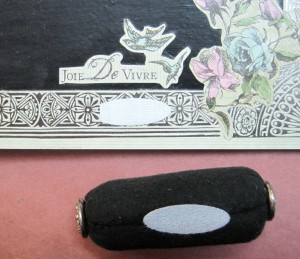 The blackboard eraser was made by rolling up some soft cotton materials and sewing it closed. I added two buttons at the sides and the finished piece is held onto the blackboard with a Fastener Tab.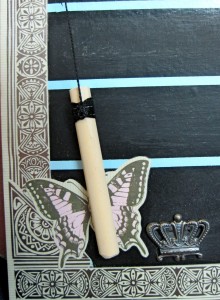 I attached the chalk to the board by wrapping it with pearl cotton string and attaching it to the board with a mini clip. To stop the thread from unraveling, I added a few drops of Aqua Liquid Glue.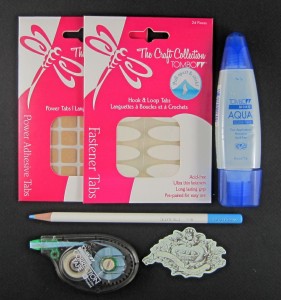 I have already started to erase finished projects from my 'to do' board! What can you think of with using Correction Tape in a craft project? Check out correction Tape projects in the Tombow Blog Archives for some cool ideas! Remember all of the Tombow products you see can be purchased at www.Tombowusa.com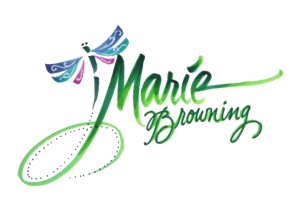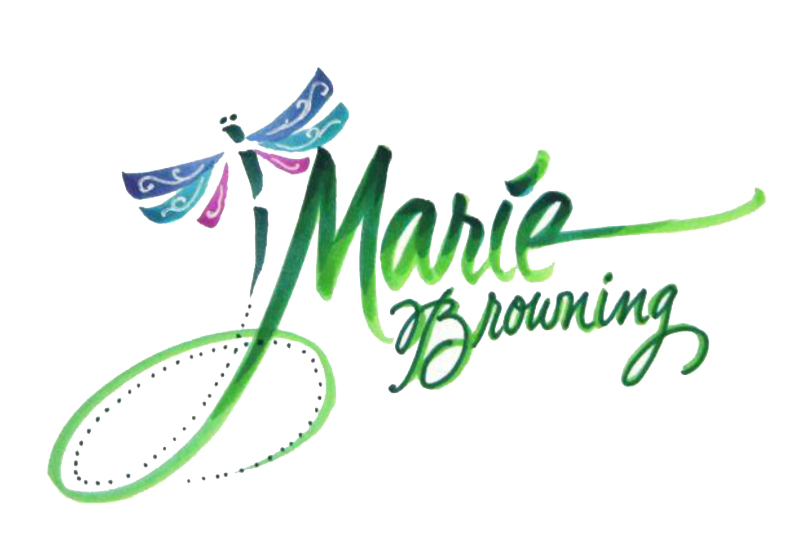 If you enjoyed this post please follow us on: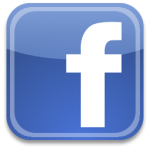 http://www.facebook.com/tombowusa
and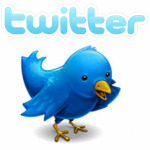 http://twitter.com/#tombowusa