Hello!  So the title of my post is "Saddle Up" and I bet you are wondering where in the heck is her saddle?  
I decided to gussy up an unfinished wooden mirror that I had picked up at the craft store some time ago.  I started by spreading down an even coat of Tombow Mono Aqua to the unfinished frame and laid the Flower Brown fabric over the top, smoothing out any wrinkles and set it aside to dry. While I was waiting, I decided to create a pretty fabric flower with some of the other adorable prints.  I chose to use:  Medallion Yellow, Vignette Blue, and Gingham Brown. 
 I used my Spellbinders Blossom Three die set to cut the flowers.  I cut six each of the yellow and blue and four of the brown and folded them in half and then in quarters and added a tack stitch at the bottom of each flower petal.  To assemble the flower I punched a 1 1/4″ circle out of scrap cardstock and added some Tombow Mono Multi and set it aside to dry to a tacky (aka repositionable) feel.  I added the six yellow petals and then a bit more of the Tombow Mono Multi and repeated the layering process with the 6 blue petals and again with the four brown petals.  The flower was finished with a metal button and some twine and is resting on a bed of foliage created from two tones of green cardstock.  The larger fronds were cut from my Silhouette Cameo and the smaller branches are punched from a Martha Stewart punch.  For the small blue flowers on the branches, I punched 1/4 inch circles and then cupped them using a #3 ball stylus and mouse pad.  I used Tombow Mono Multi to adhere all of the greens and the tiny blue flowers to the frame.  The fabric flower was attached using Tombow Power Tabs.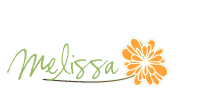 If you enjoyed this post please follow us on: