This week we are using gorgeous fabrics from the Saddle Up Collection by Samantha Walker.
Father's Day is on Sunday!! If you don't have cards for Father's Day yet this is a cool idea!! I made two origami shirts that were really easy!! My recommendation is to use a thin cardstock or double sided pattern paper because it will be easier than using a thicker cardstock.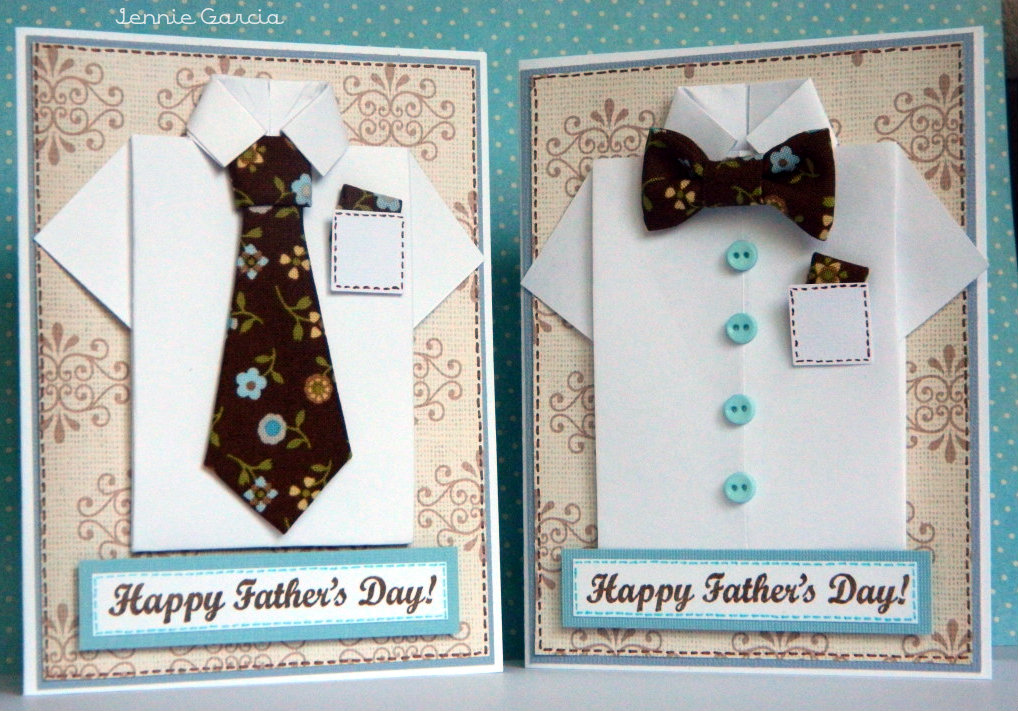 Yes, the shirts are very cute and you can even make origami neck ties but… They are so much cuter with fabric!! All I did was make an origami necktie and I covered it with fabric. And of course you need a handkerchief!!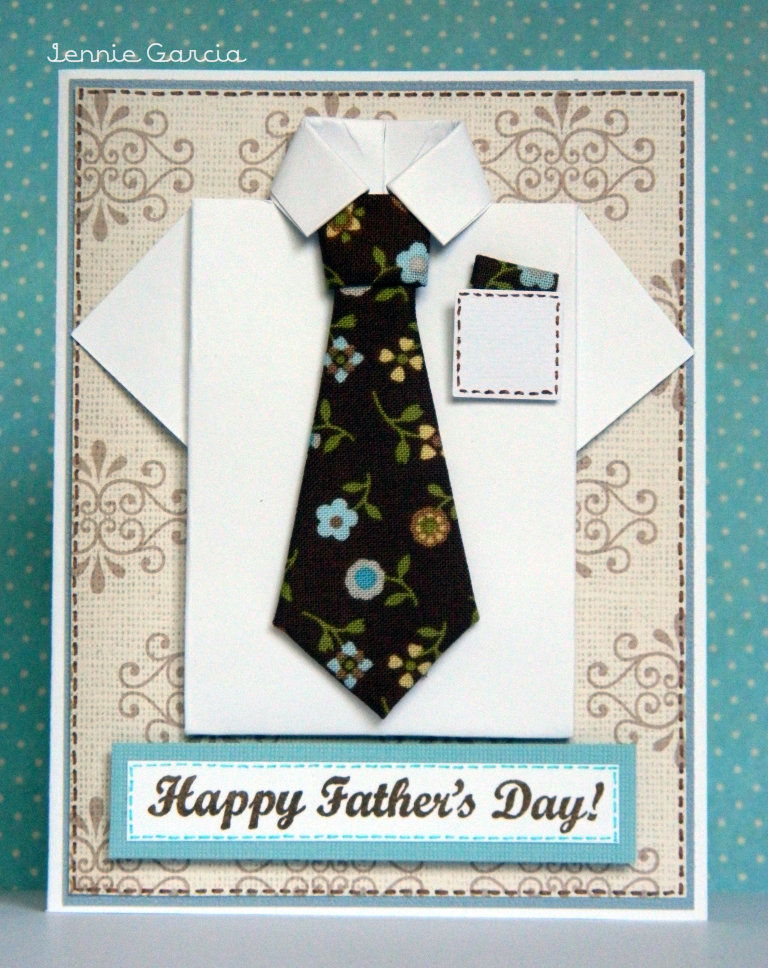 How about a bow-tie?? For these cards I used the Saddle Up Flower Brown.  I didn't make a stitch for both ties, I used the Mono Multi Liquid Glue and I was blown away by how well it works it works with fabric!! The faux stitching on these cards were made with the Tombow Dual Brush Pens.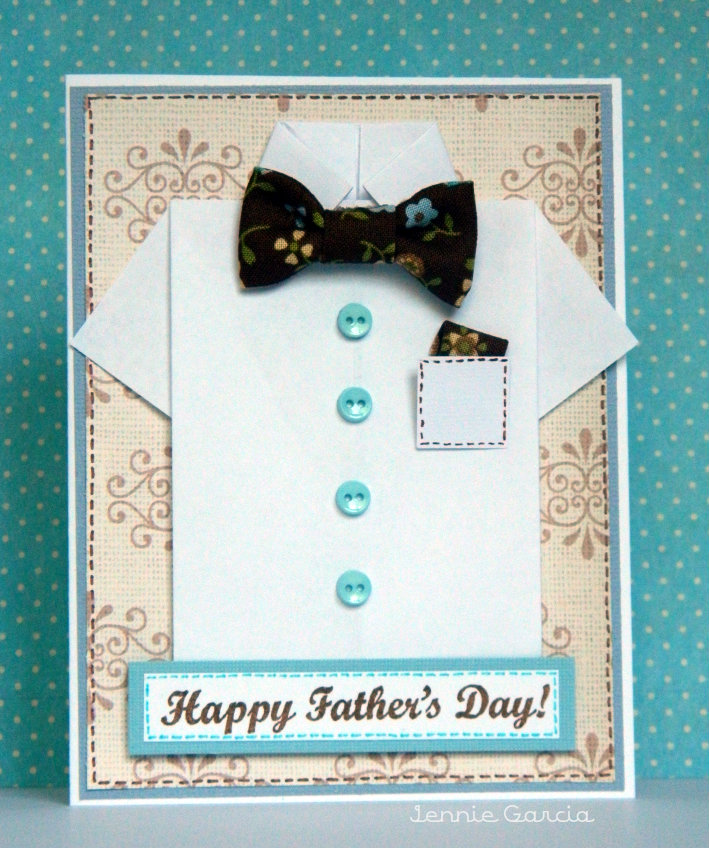 Since the shirt is kind of heavy I used the Tombow Power Tabs, I think I overdid it because one tab holds up to 6 ounces, I probably didn't need 5. Of course for the Peachy Keen Stamps Sentiment I used Tombow Foam Tabs.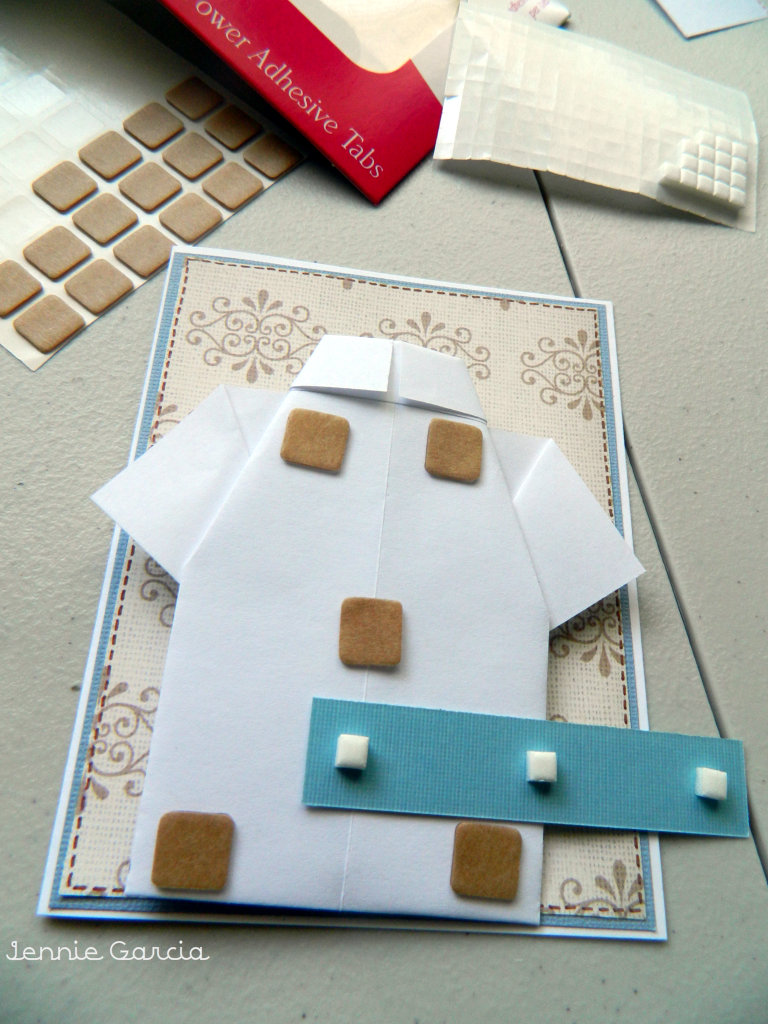 For my last card I made a flower with the Ticking Blue Fabric and on the center I made a brad with my I Top and the Vignette Blue Fabric. The name of the collection on the side was a happy accident, I love the extra touch :0)
I glued the flower with the Mono Multi Liquid Glue and for the Joy's Life Sentiment I used the Tombow Foam Tabs.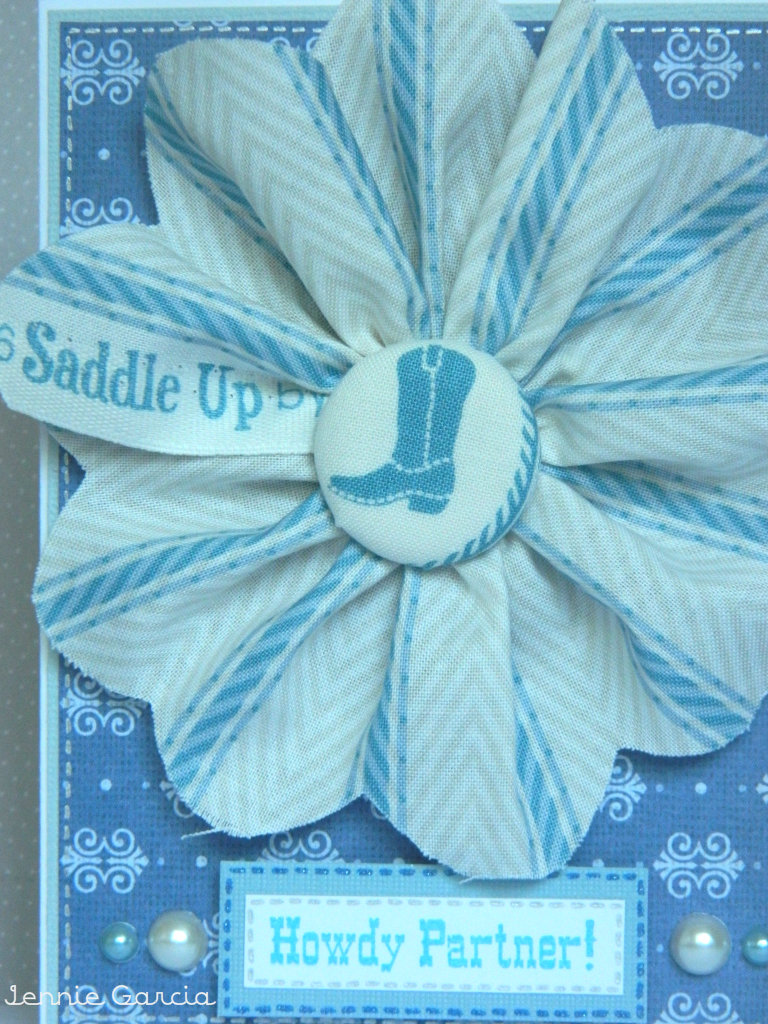 I always use the Stamp Runner Dot Adhesive to glue my paper.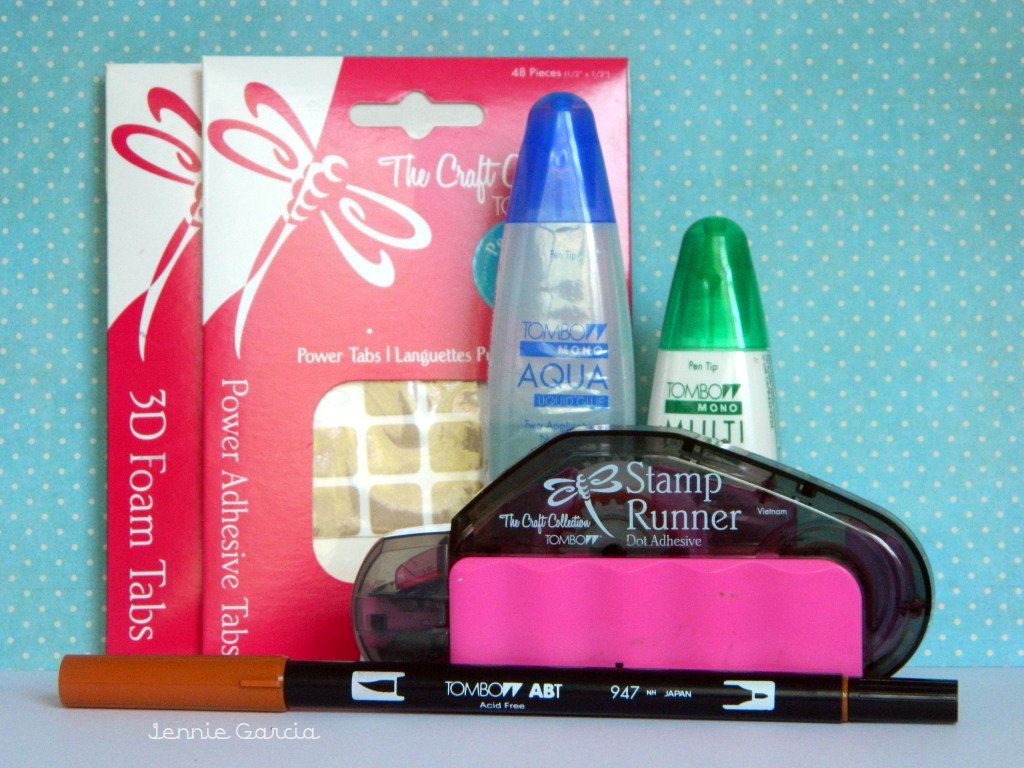 I LOVE fabric and I hope you liked my card ideas!!
Take Care!!
If you enjoyed this post please follow us on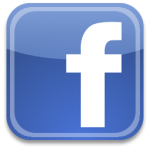 http://www.facebook.com/tombowusa