Wow, what a busy week.  I had a long list of things "to-do" this week and I am glad to say that I managed to get most of them done.  
Today I am sharing with you an adorable box that I created with my Silhouette Cameo.  Yep, I am having a ton of fun with that thing!  
The pattern for the box is just that and I wanted to add some layers to the sides and it was easy peasy using the Cameo.  I used Tombow Mono Dots Runner to hold the box closed and to add each of the paper layers to the front/sides of the box.  I used Tombow Glue Pen to adhere the sentiment to the front of the box.  The little bee charm was fun to make using the Epiphany Crafts Shape Studio Tool, Round 14
, Shape Studio Clear Bubble Caps: Round 14
 and Epiphany Craft Round 14 Metal Charms
.  I cut up one of the Tombow Power Tabs to use to hold the bow to the box and also a small piece is on the back of the charm to hold it firmly in place.
I wanted them edges of the word thanks to have a finished look to them so I used Tombow Dual Brush Pen #879 to go around the inside and outside edges of the word and that was just what it needed!
The fabulous products used. 🙂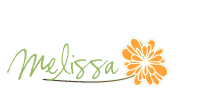 If you enjoyed this post please follow us on: